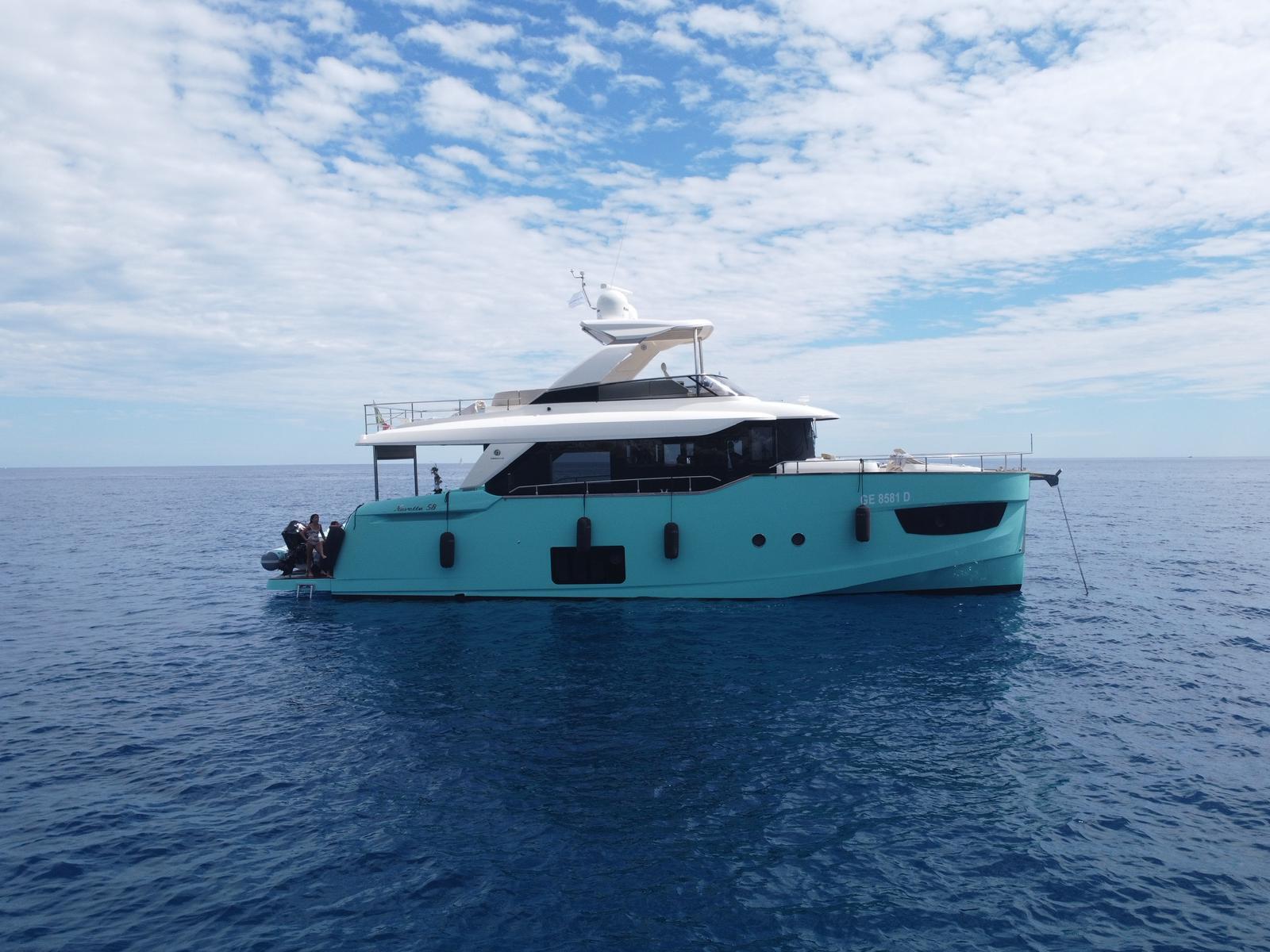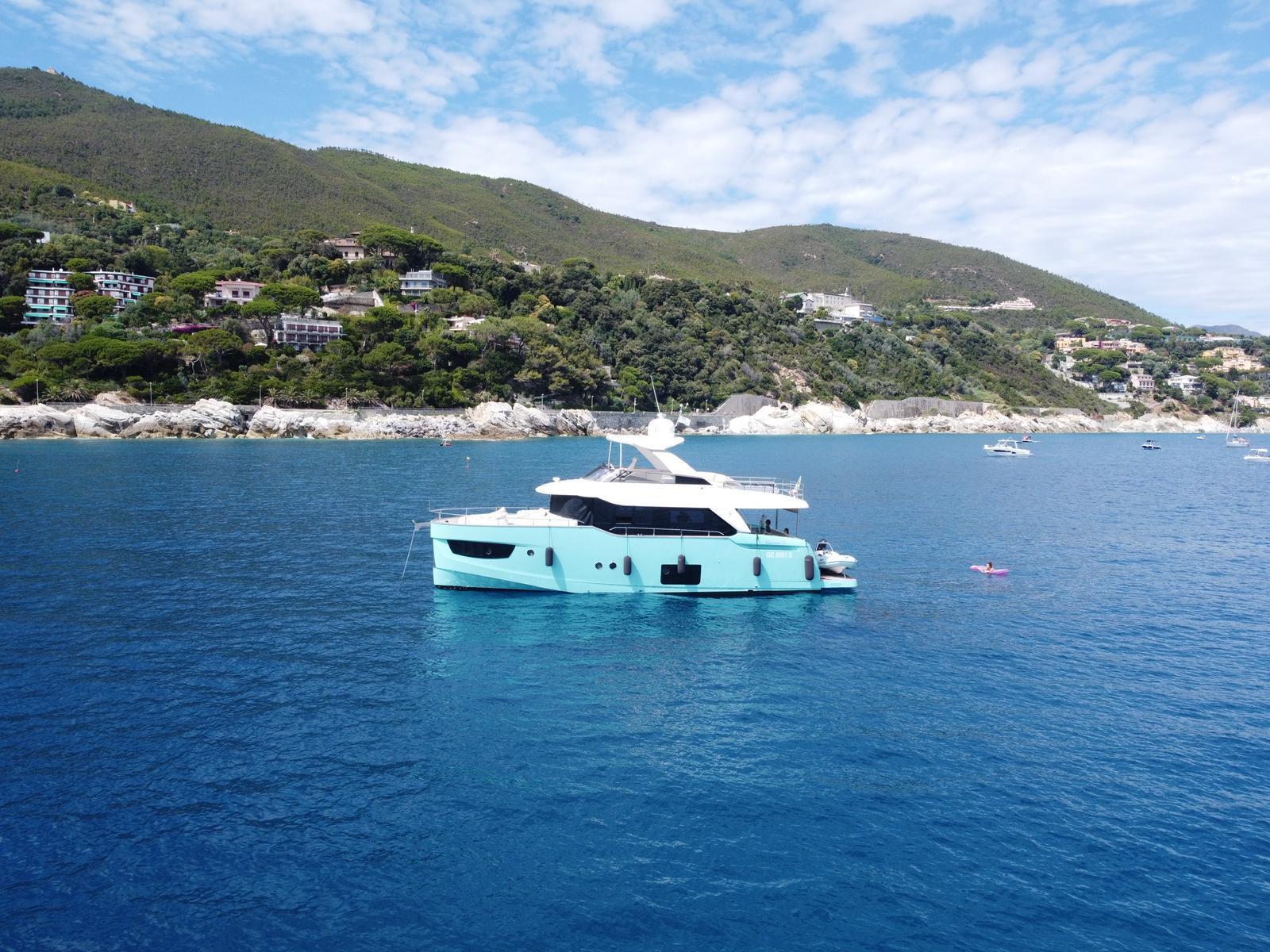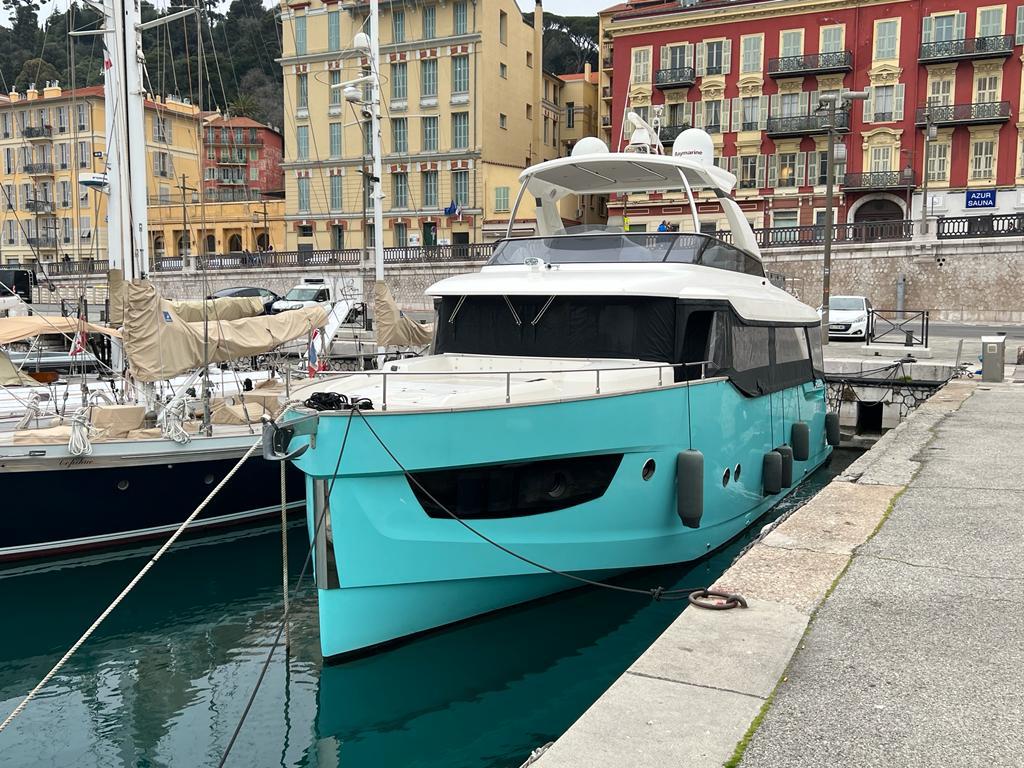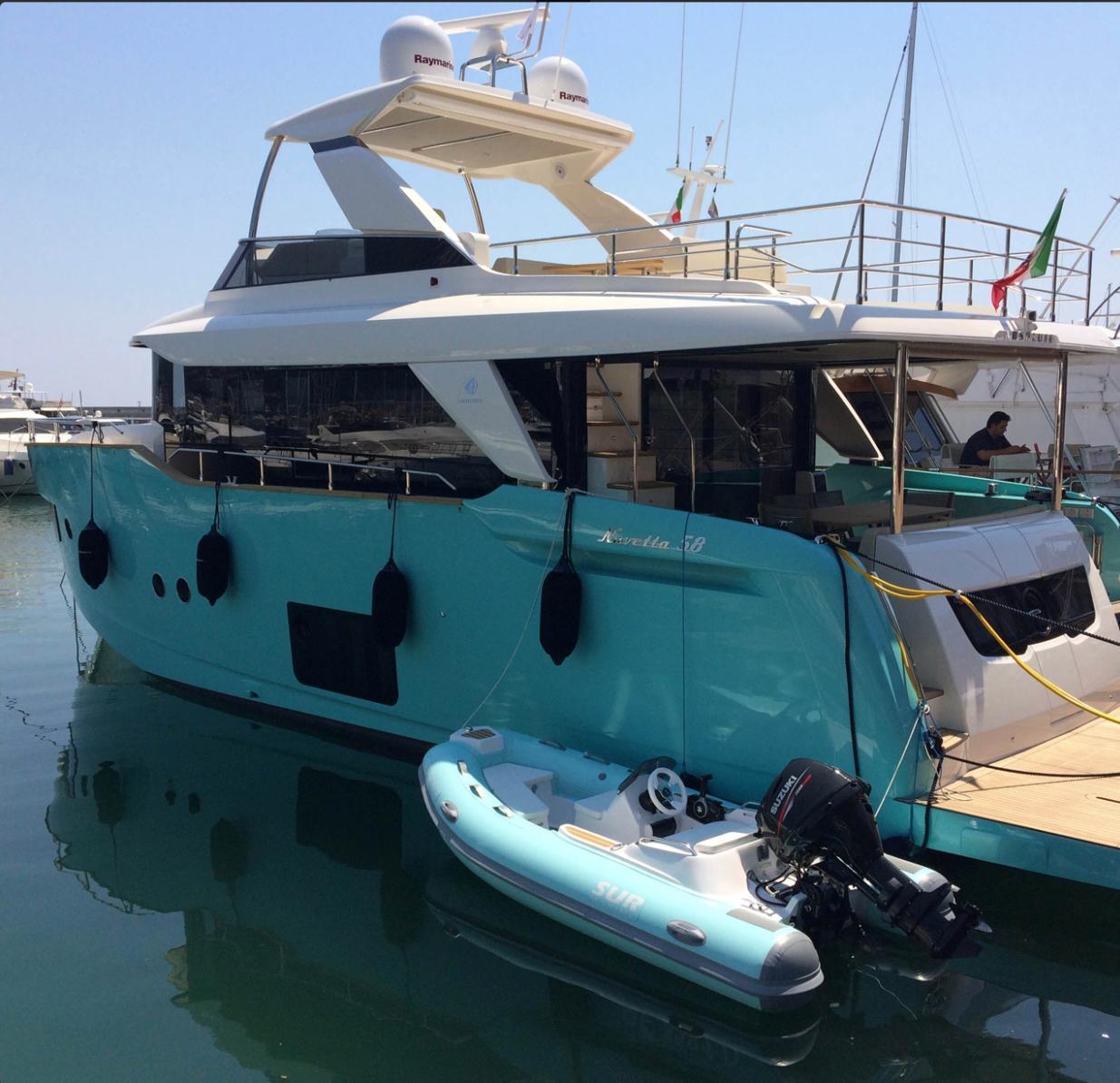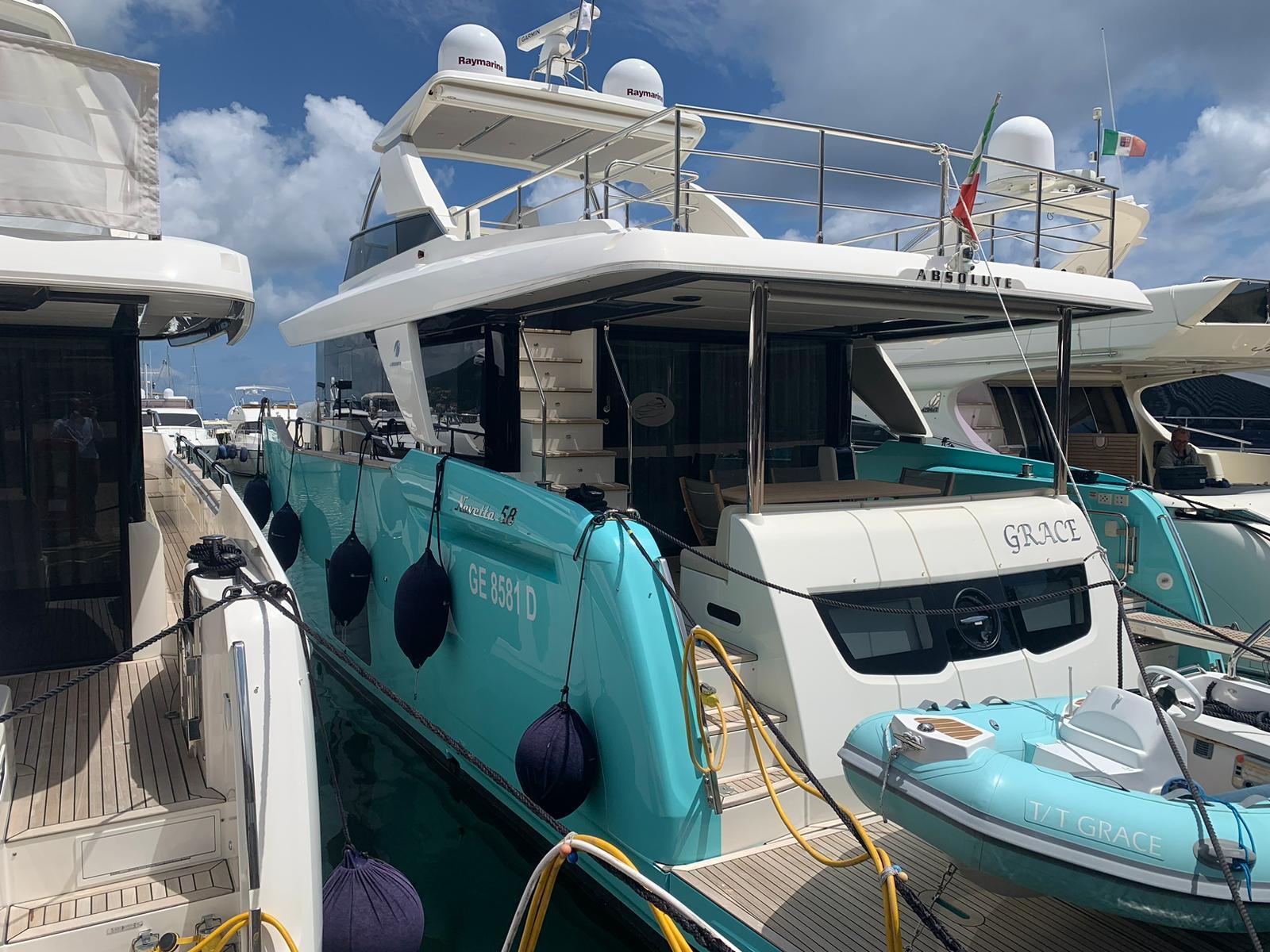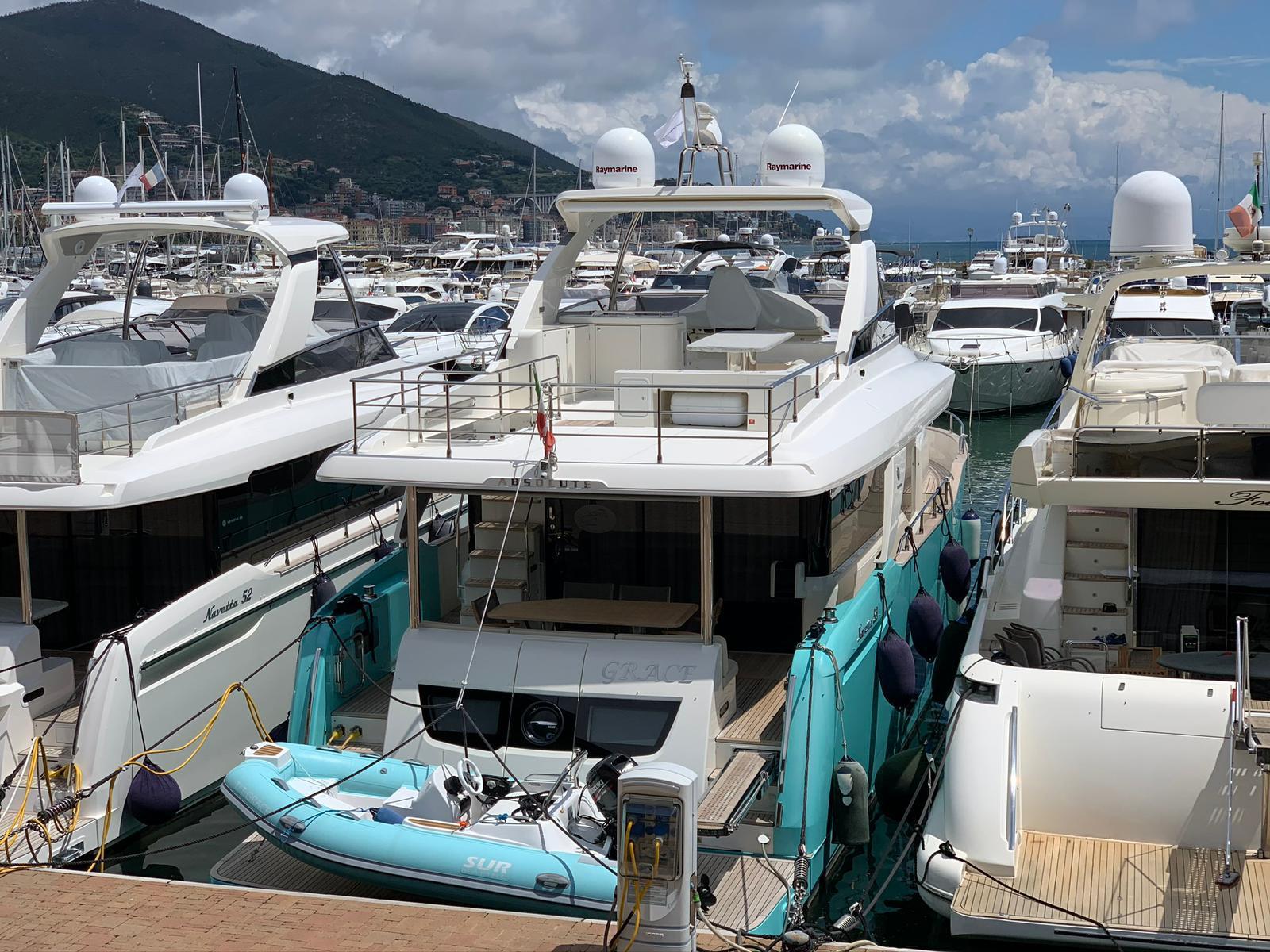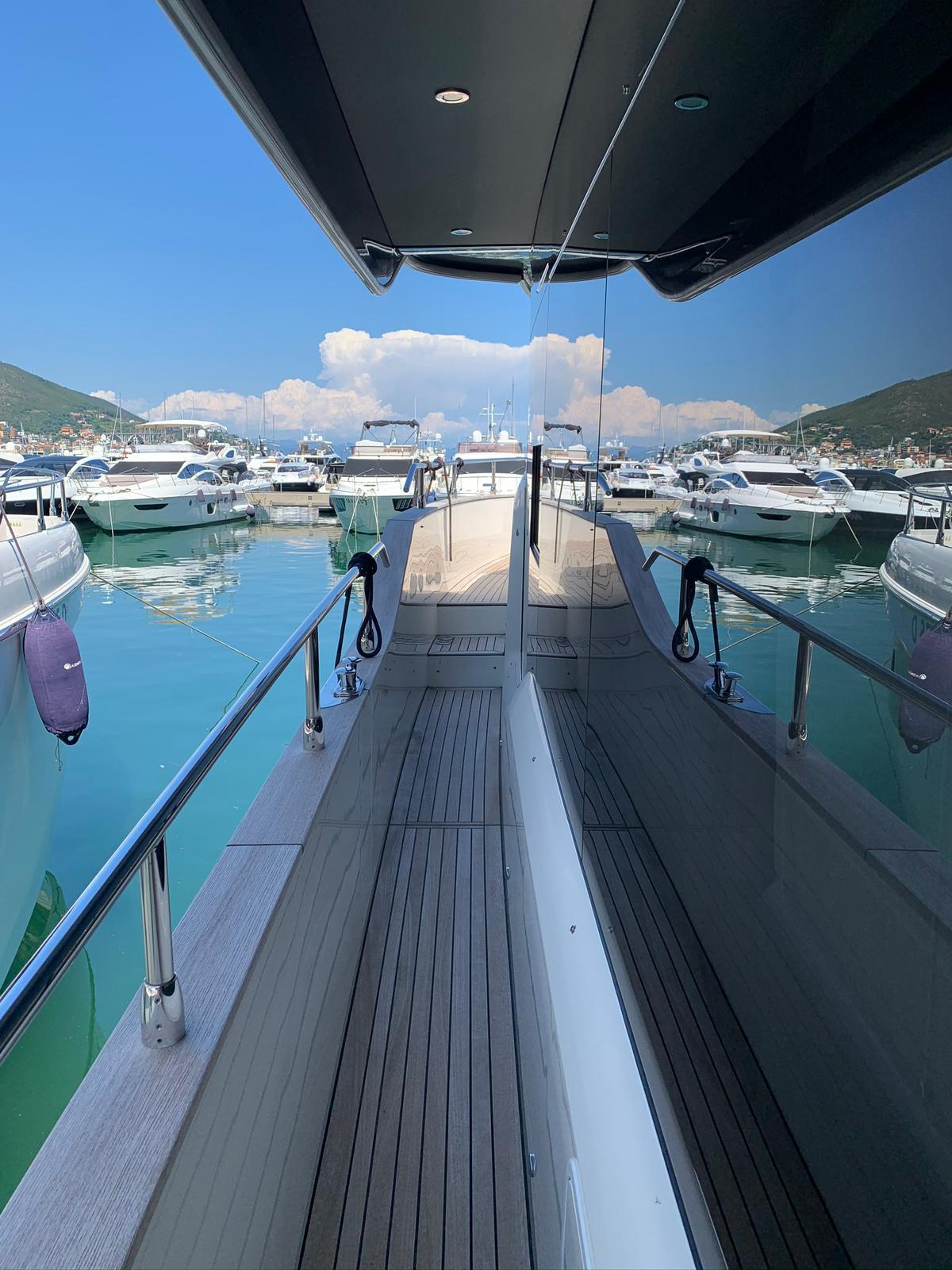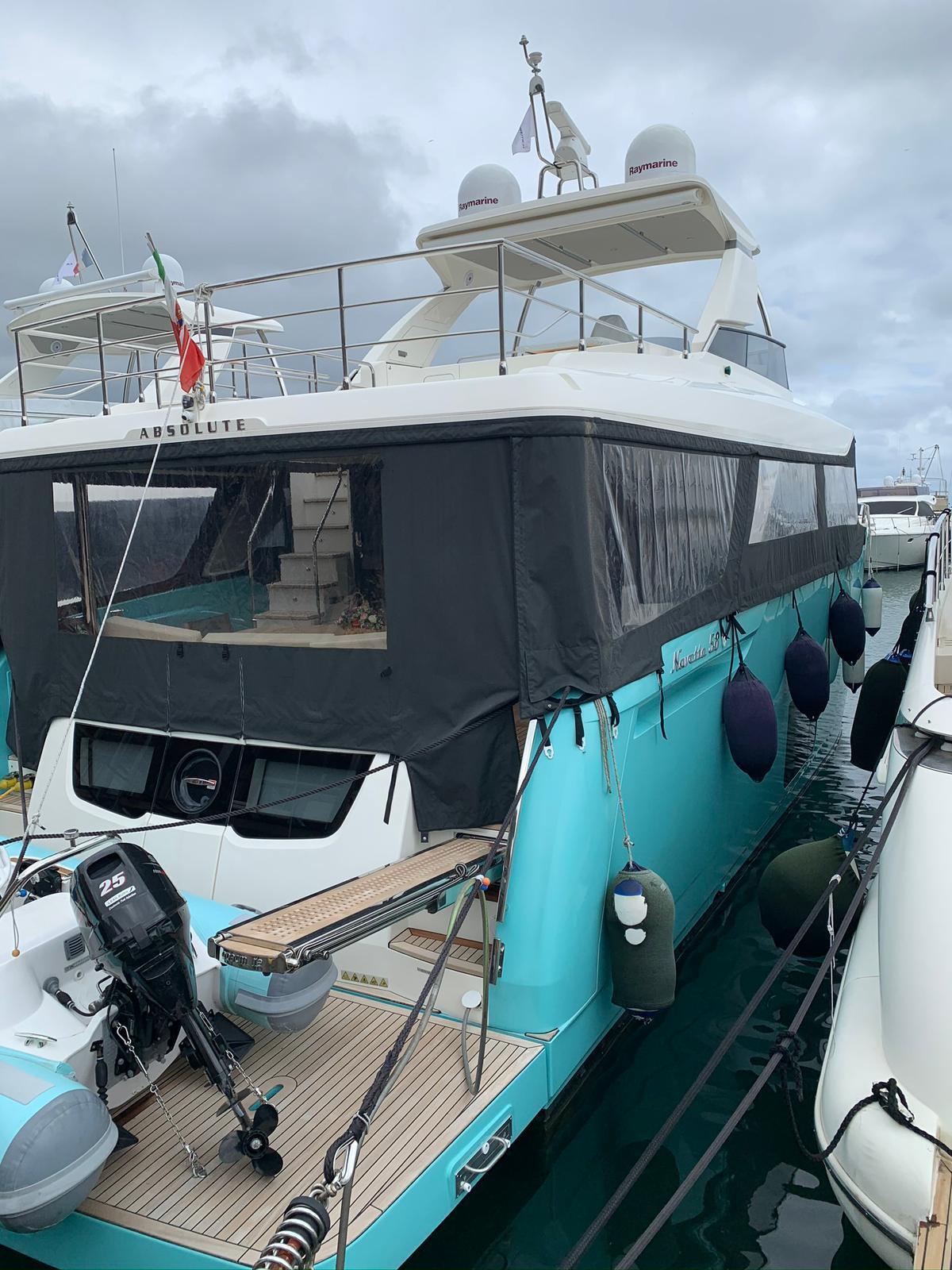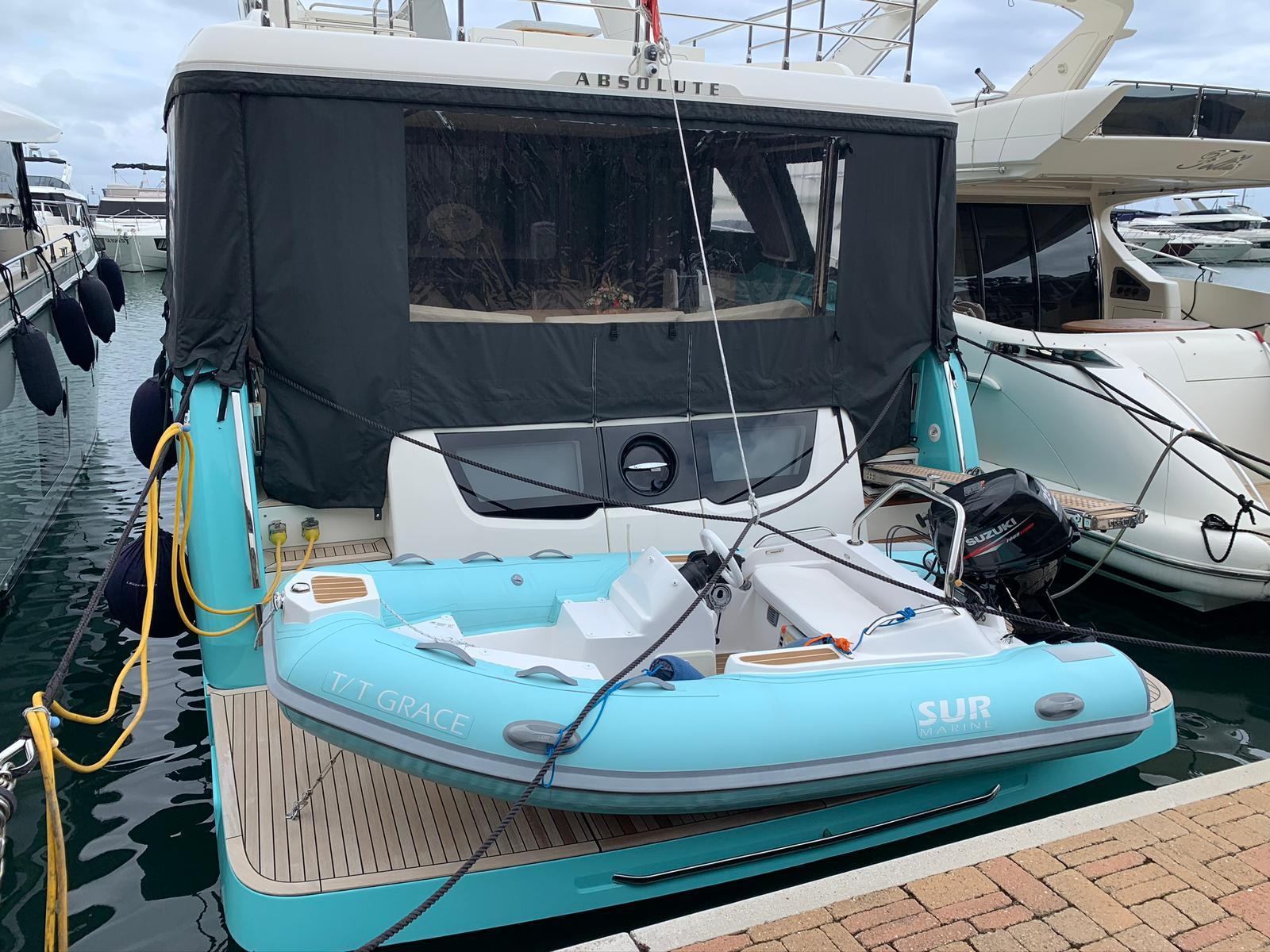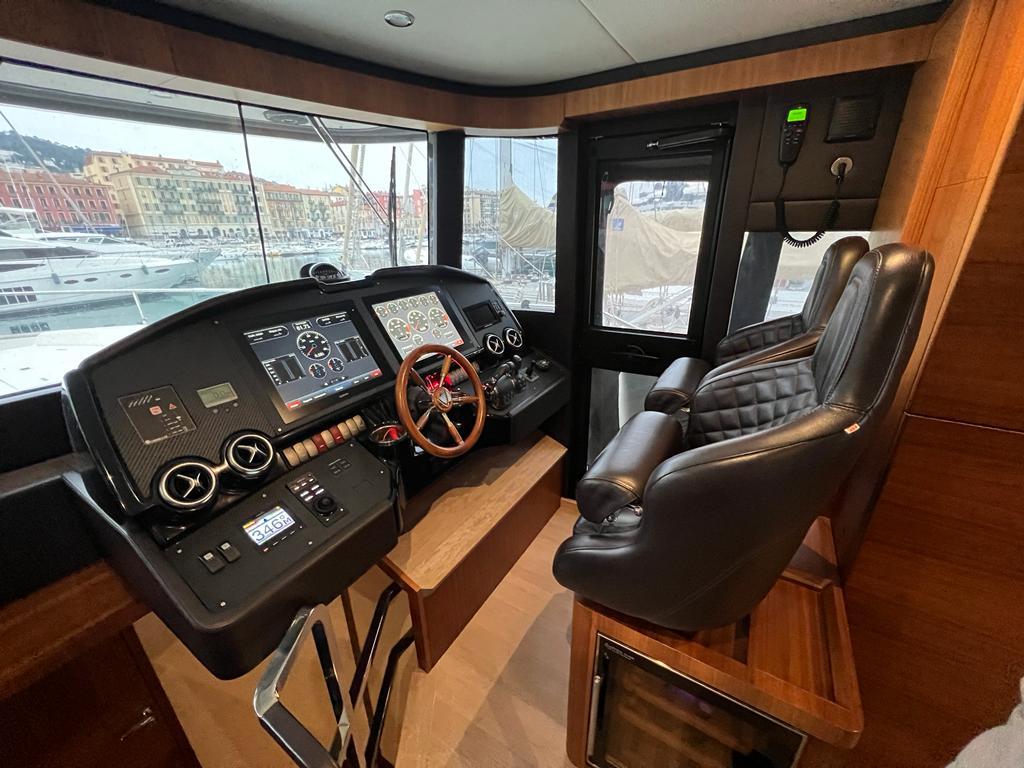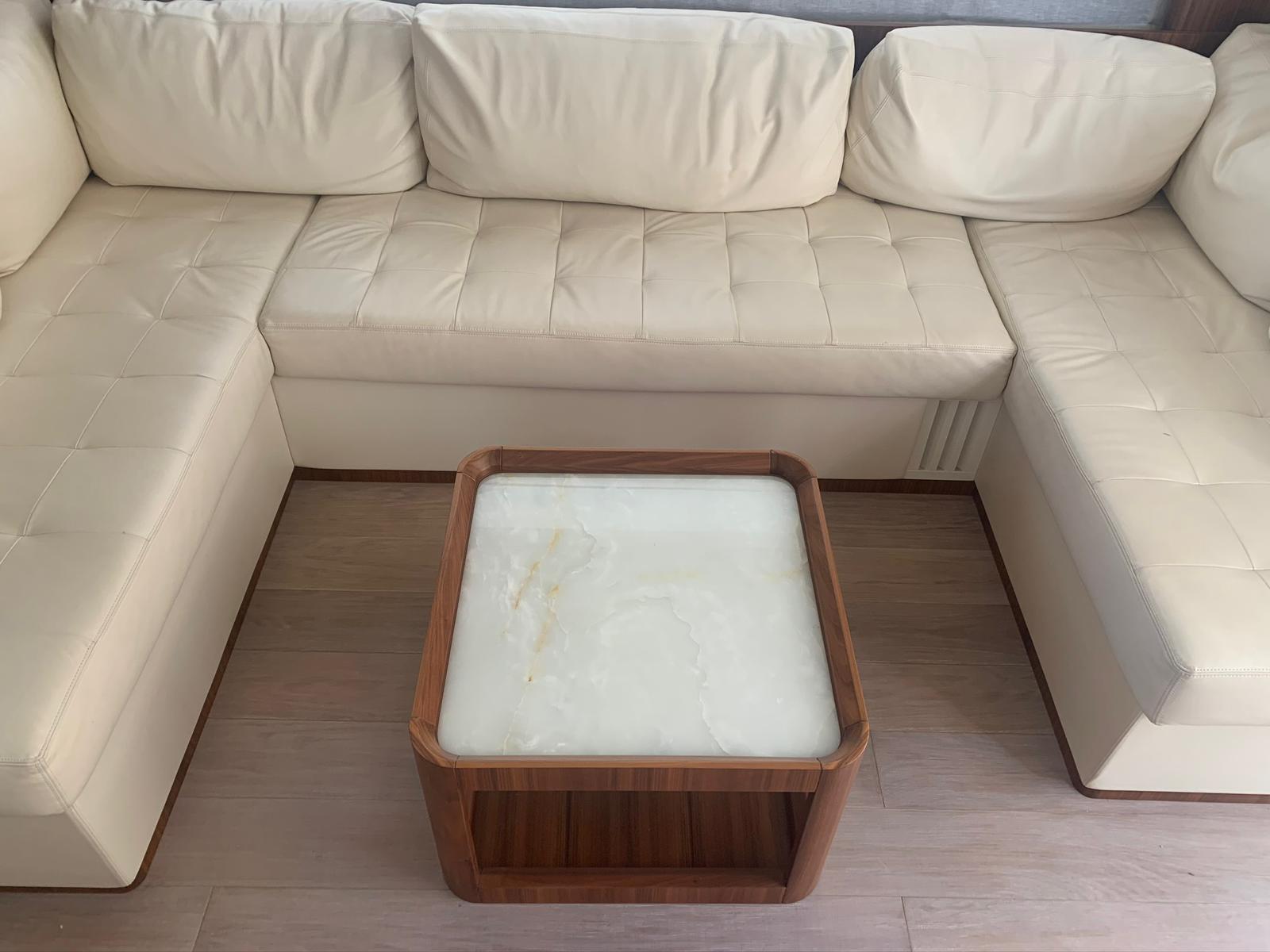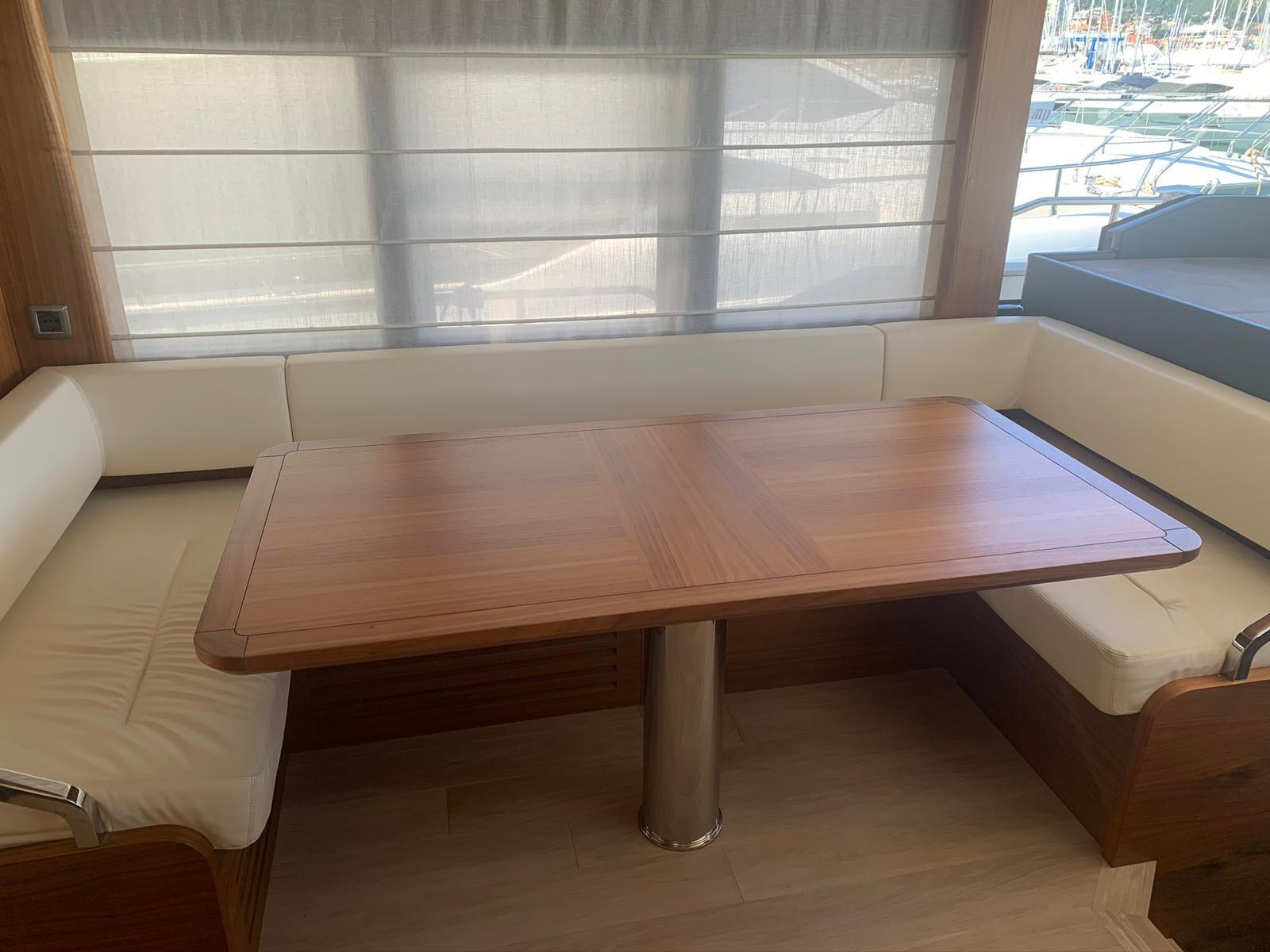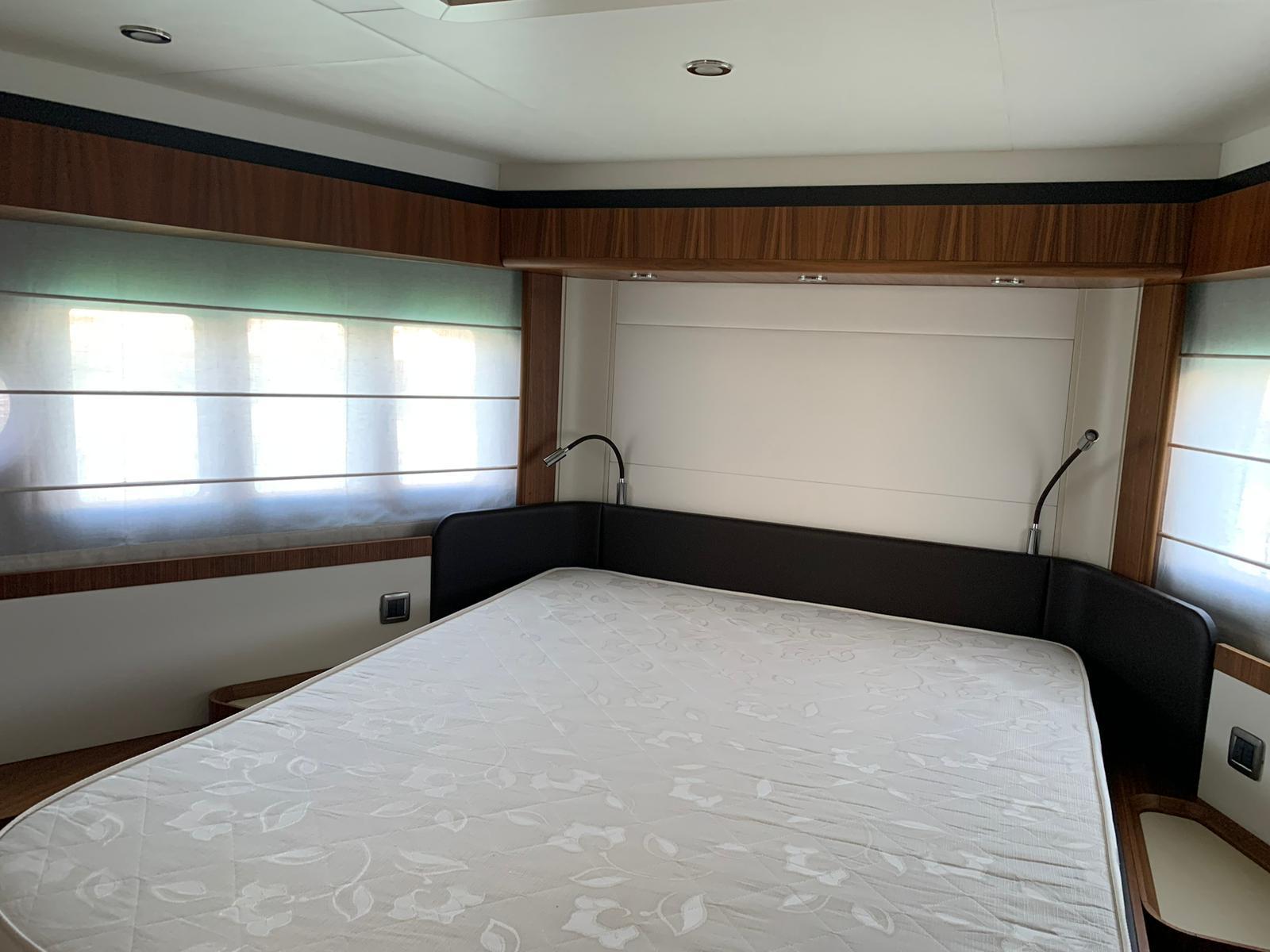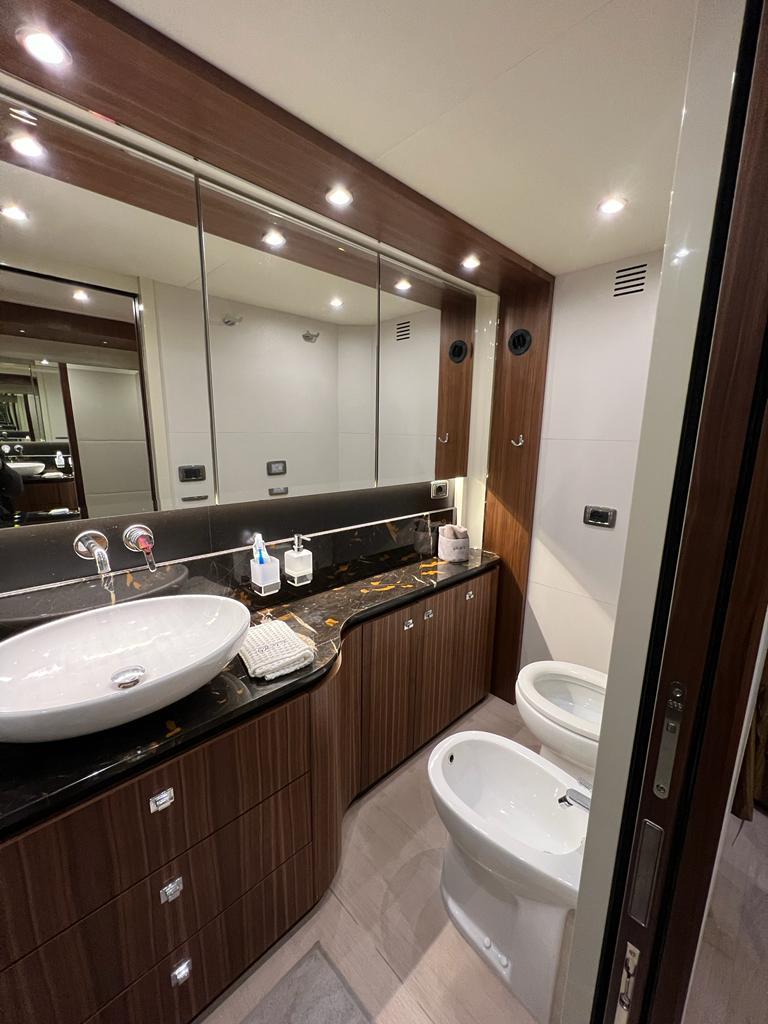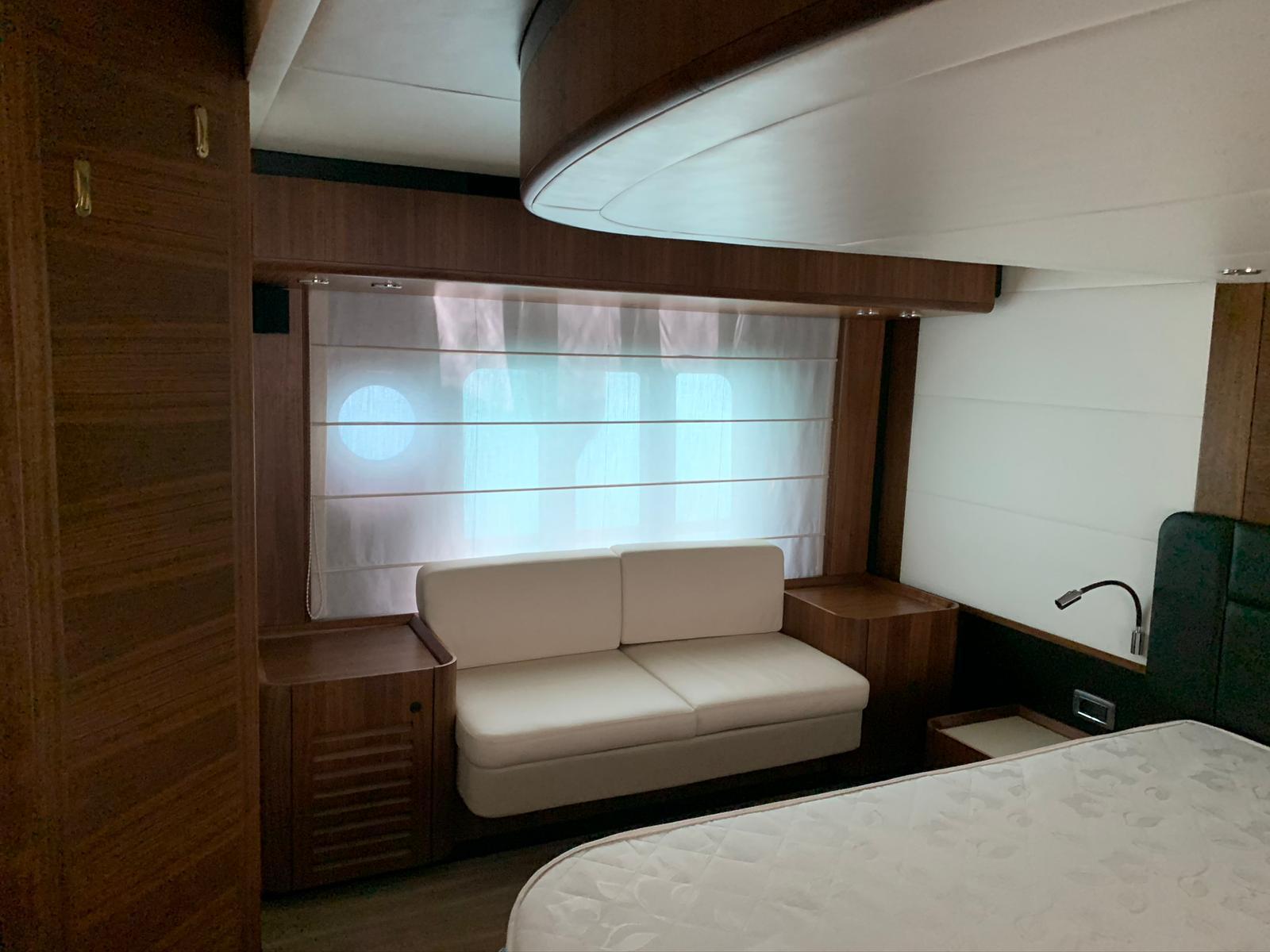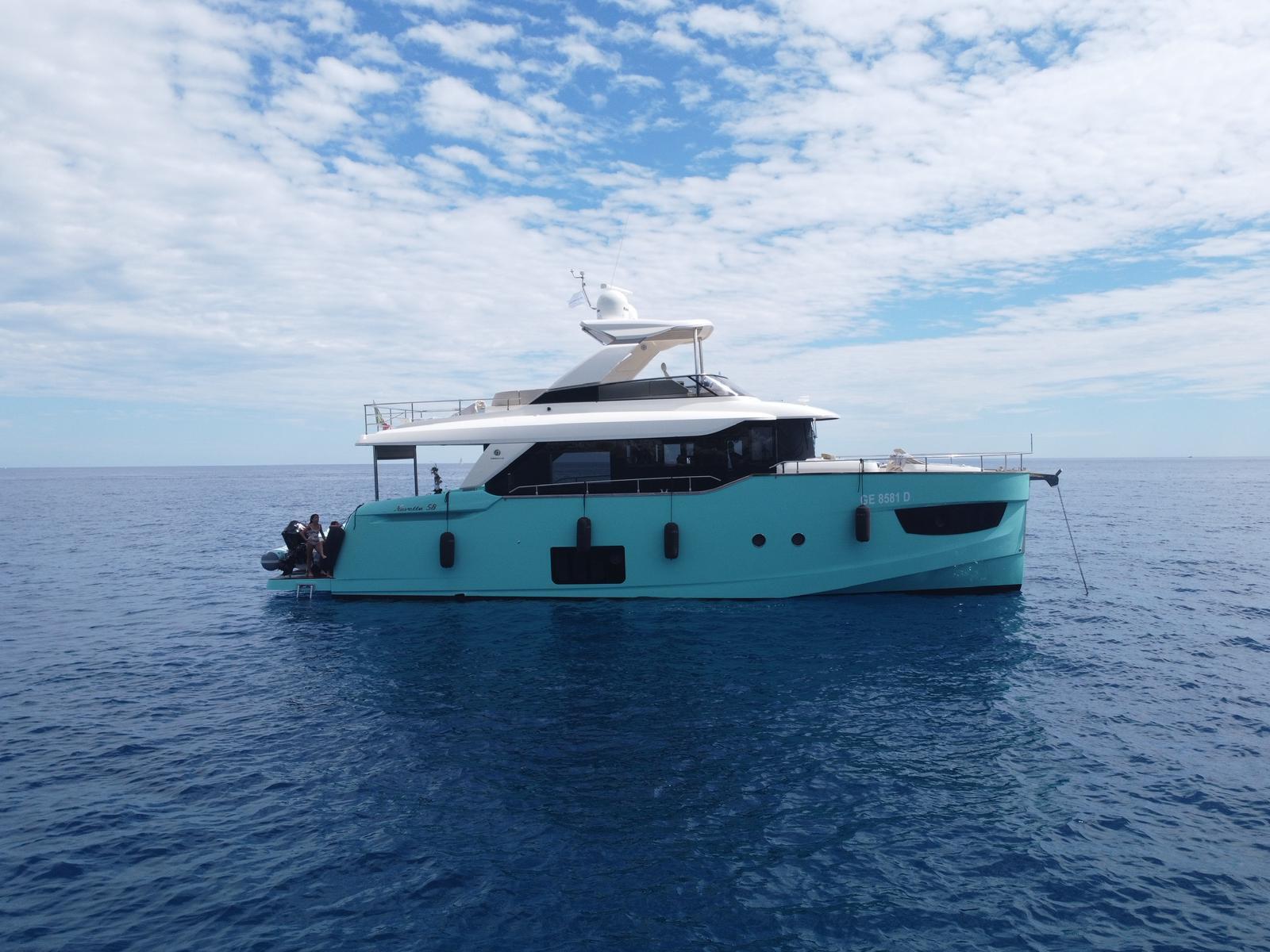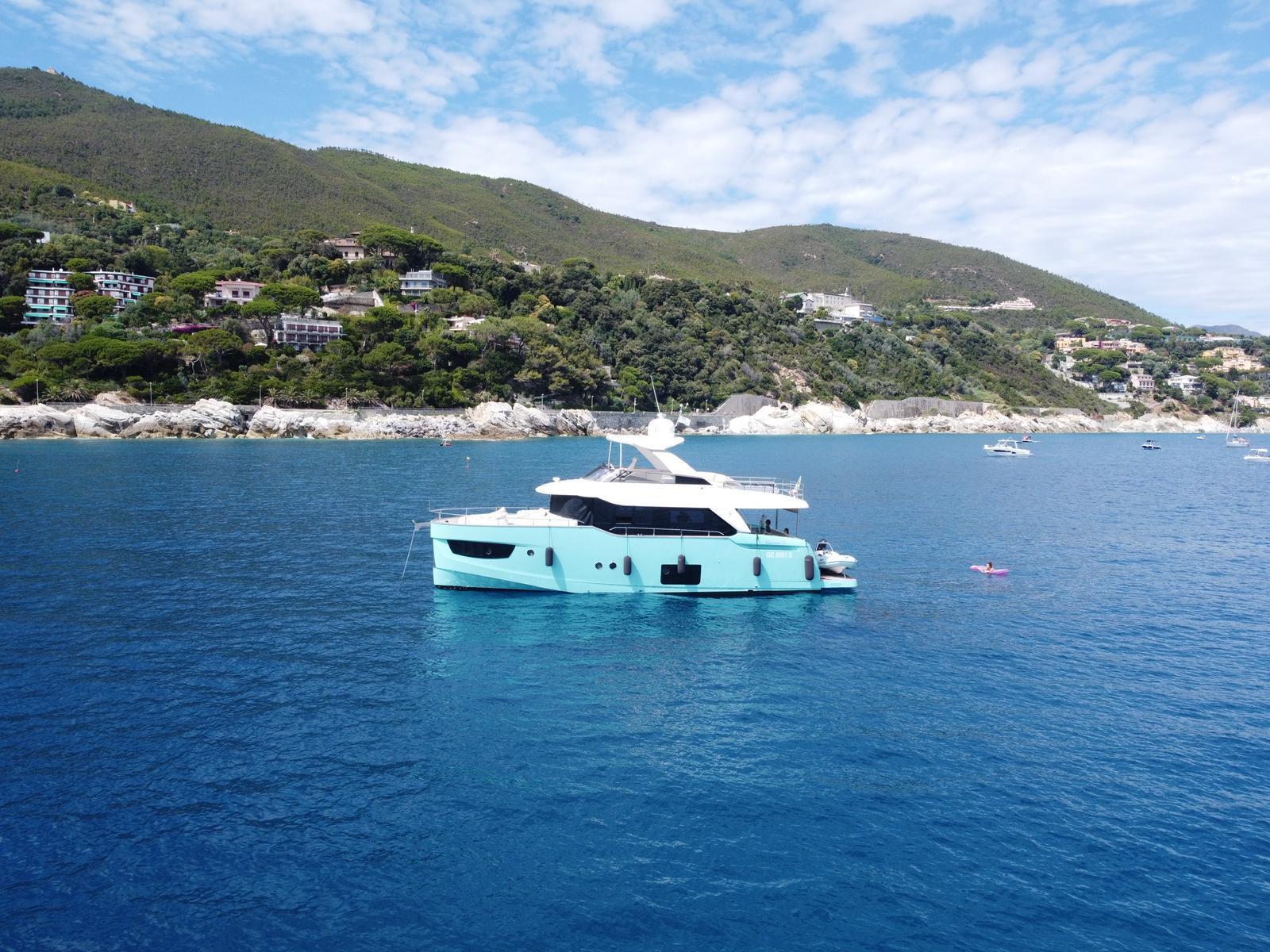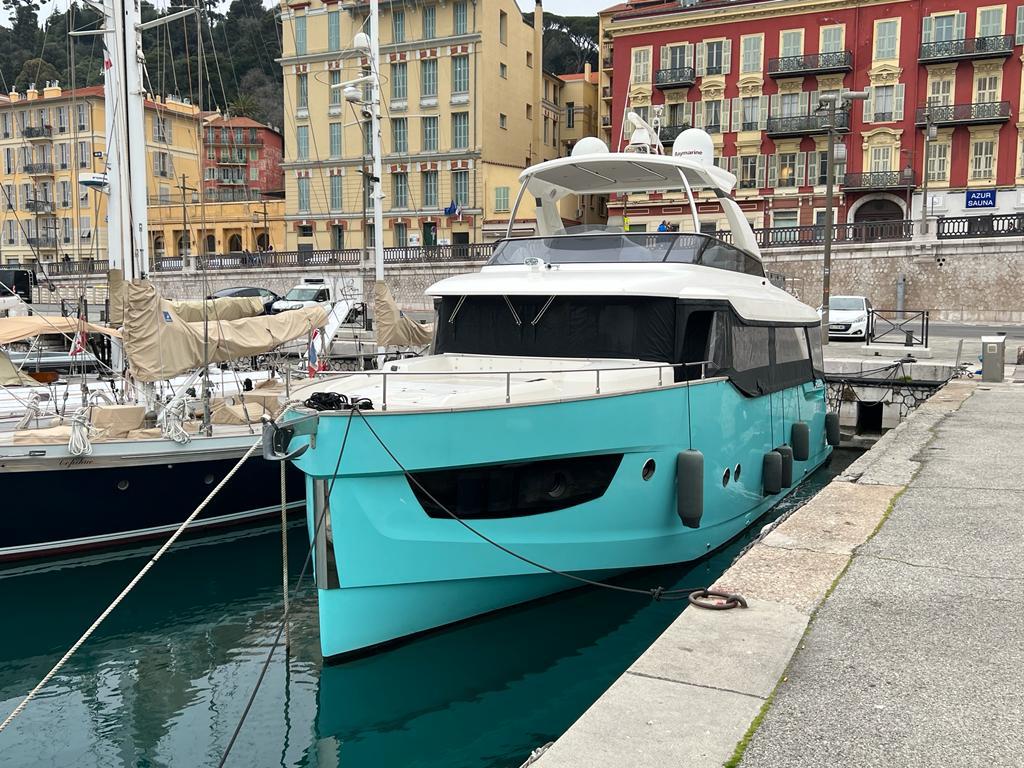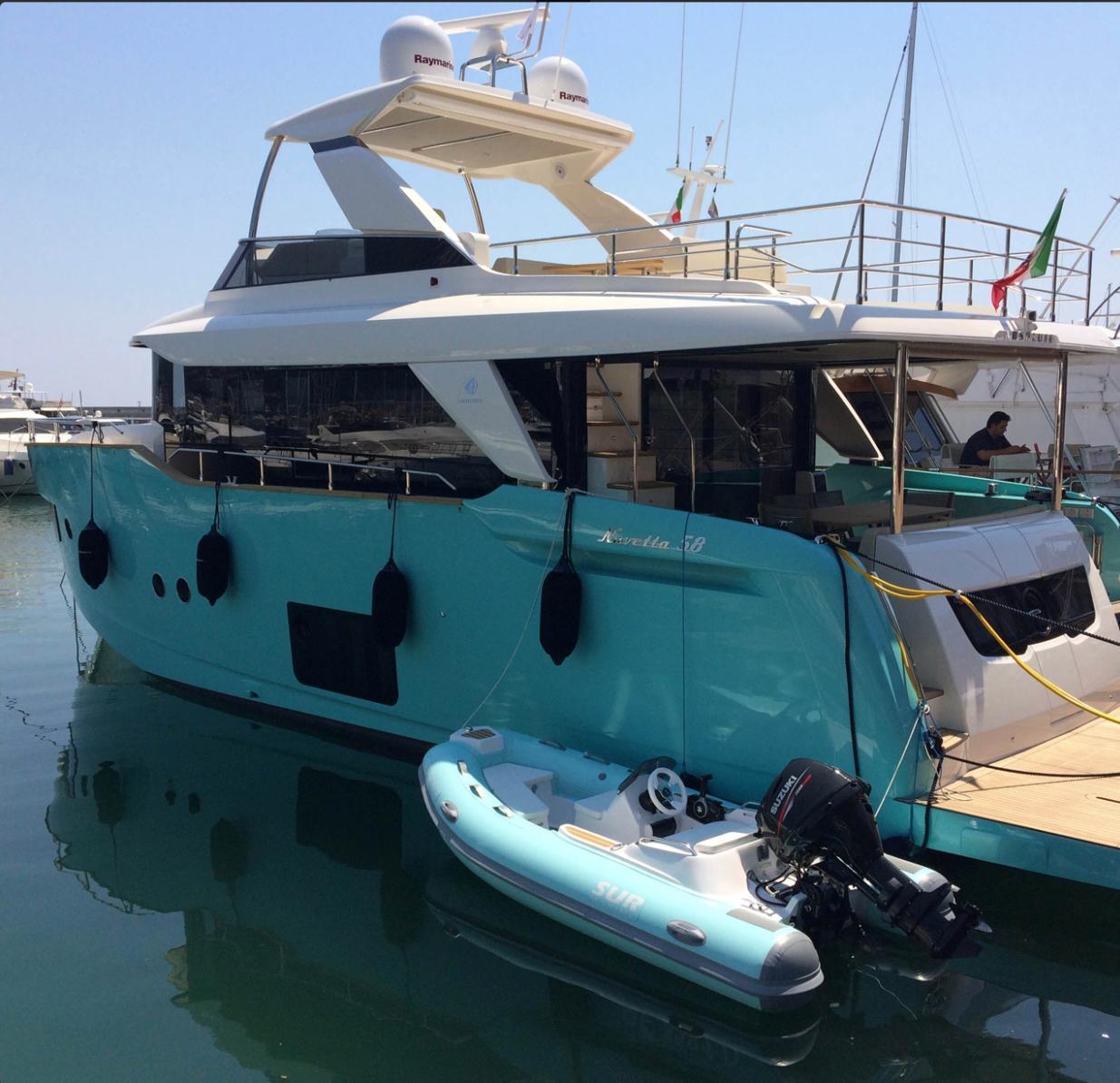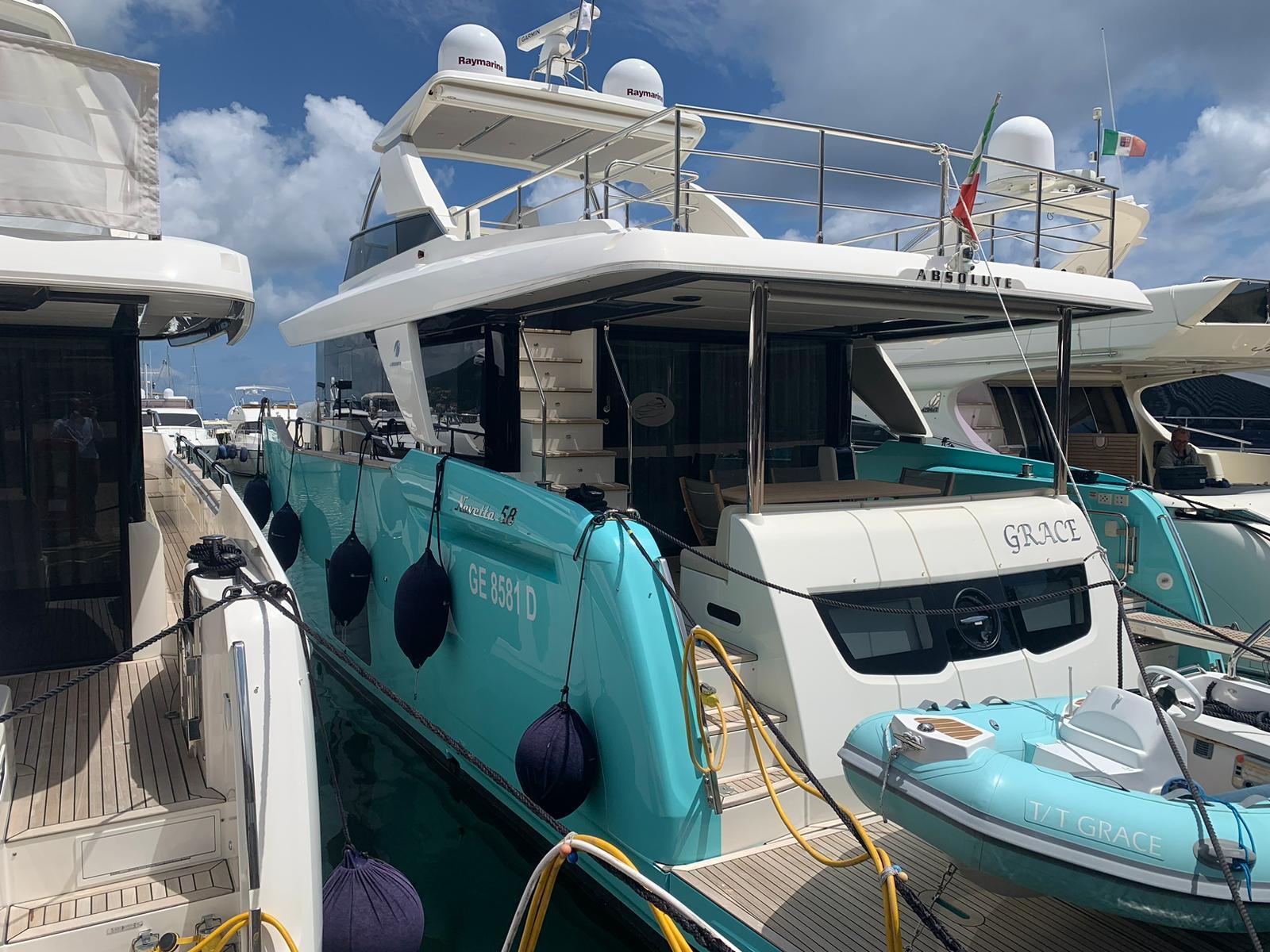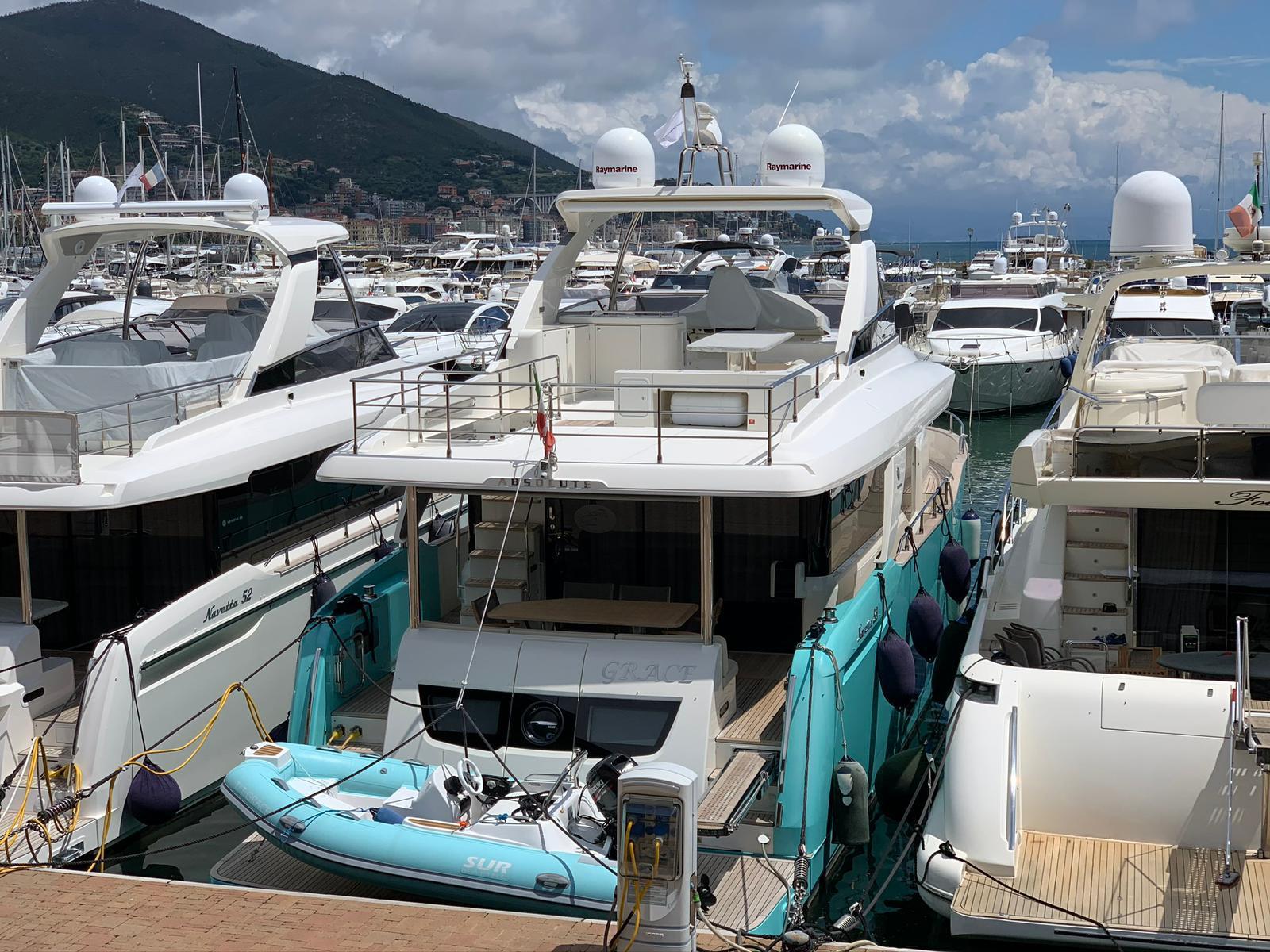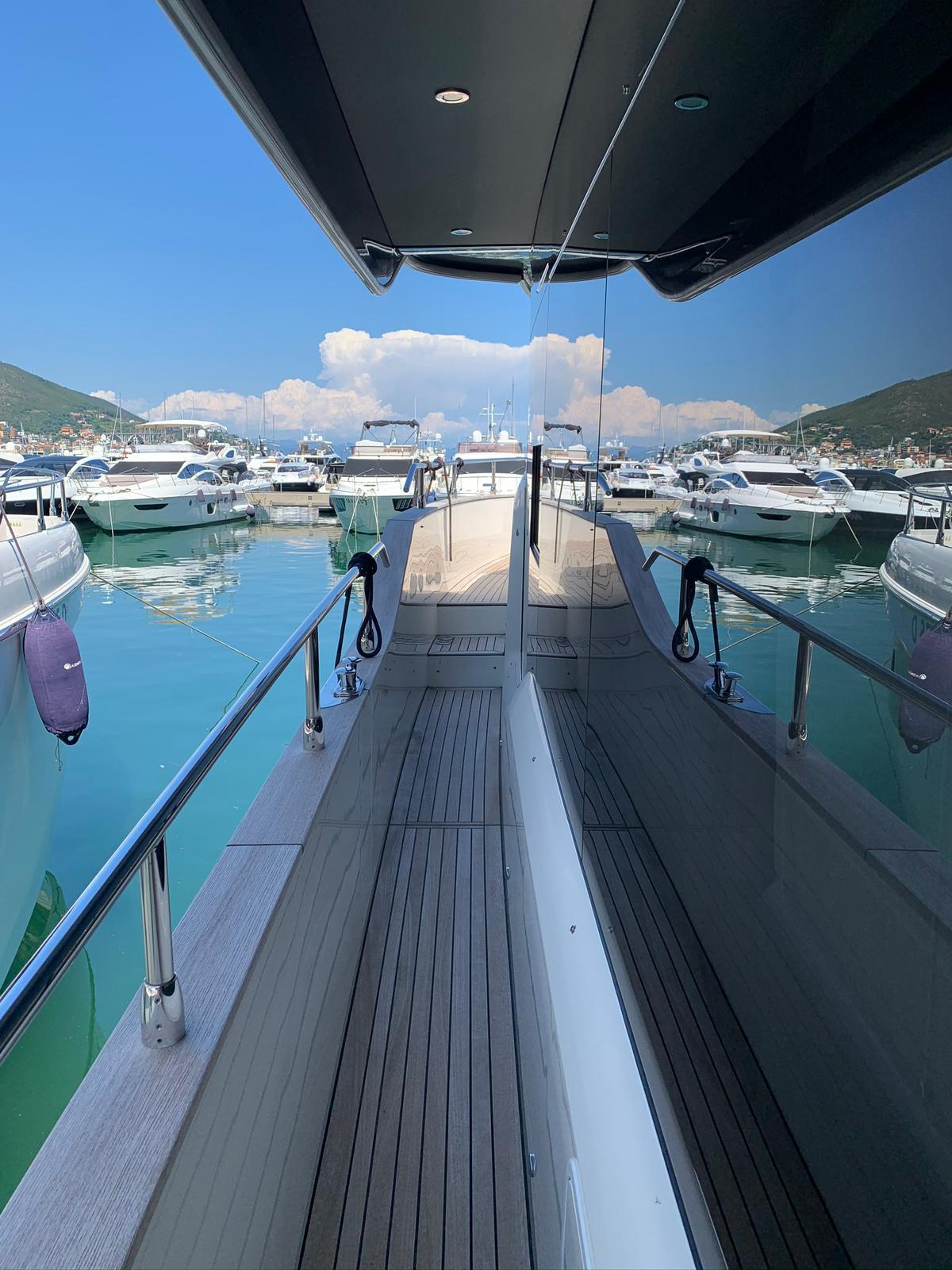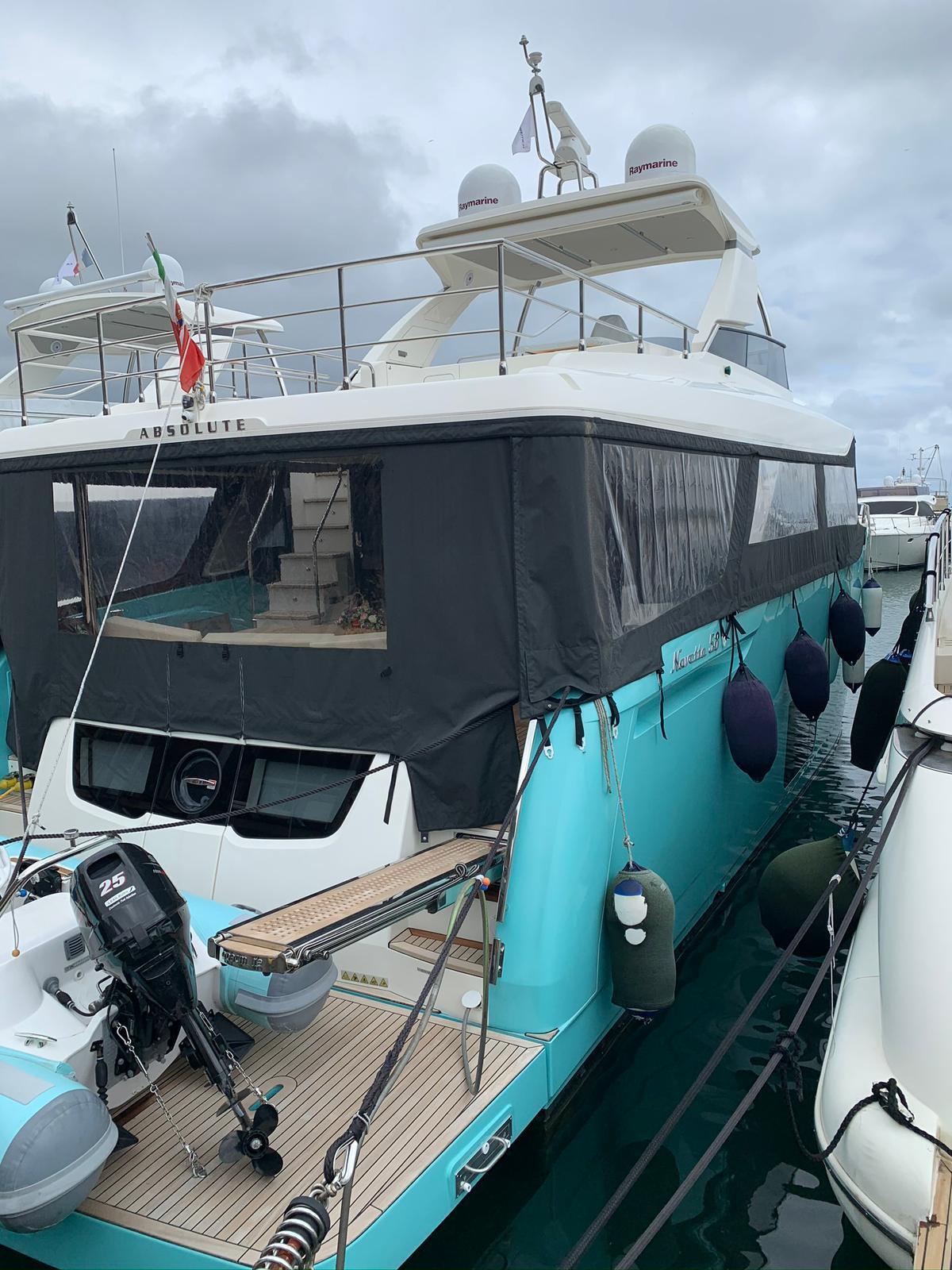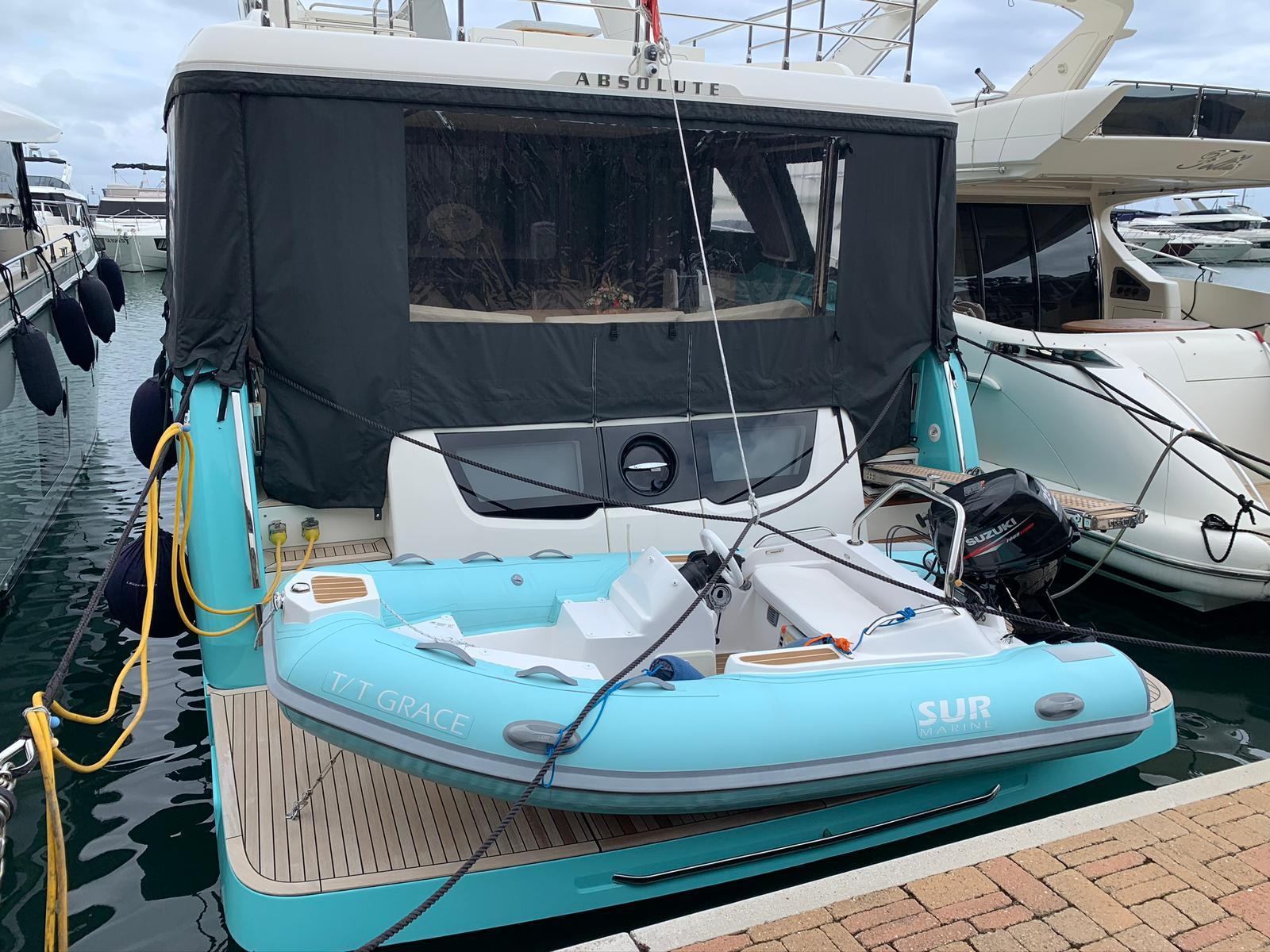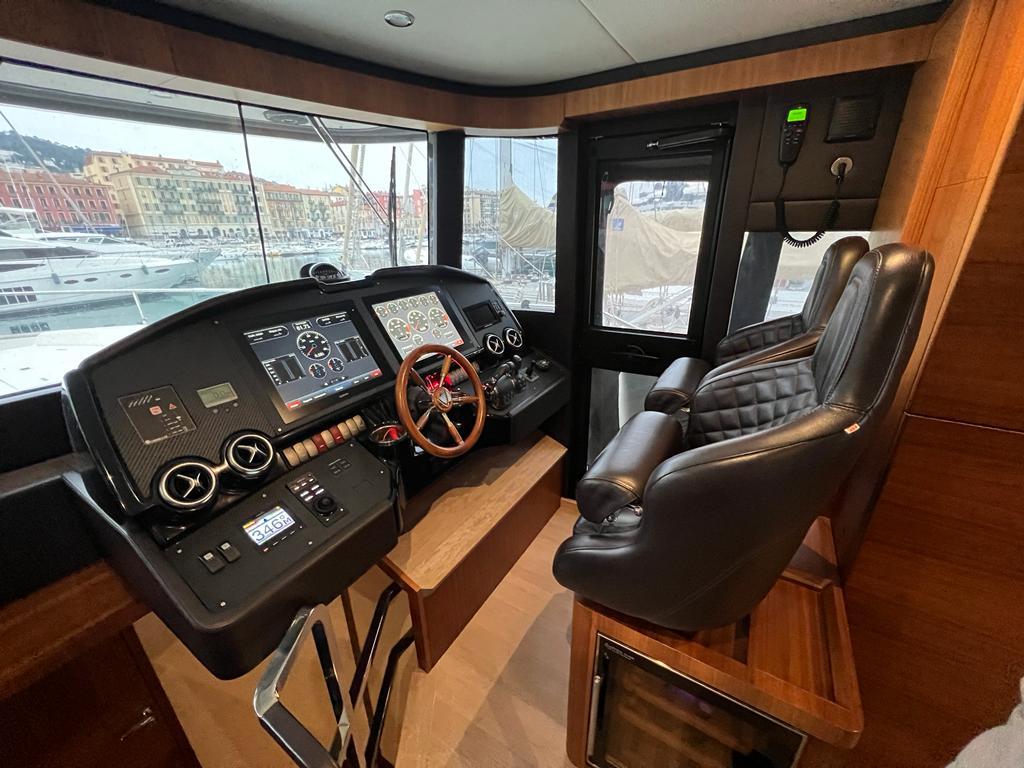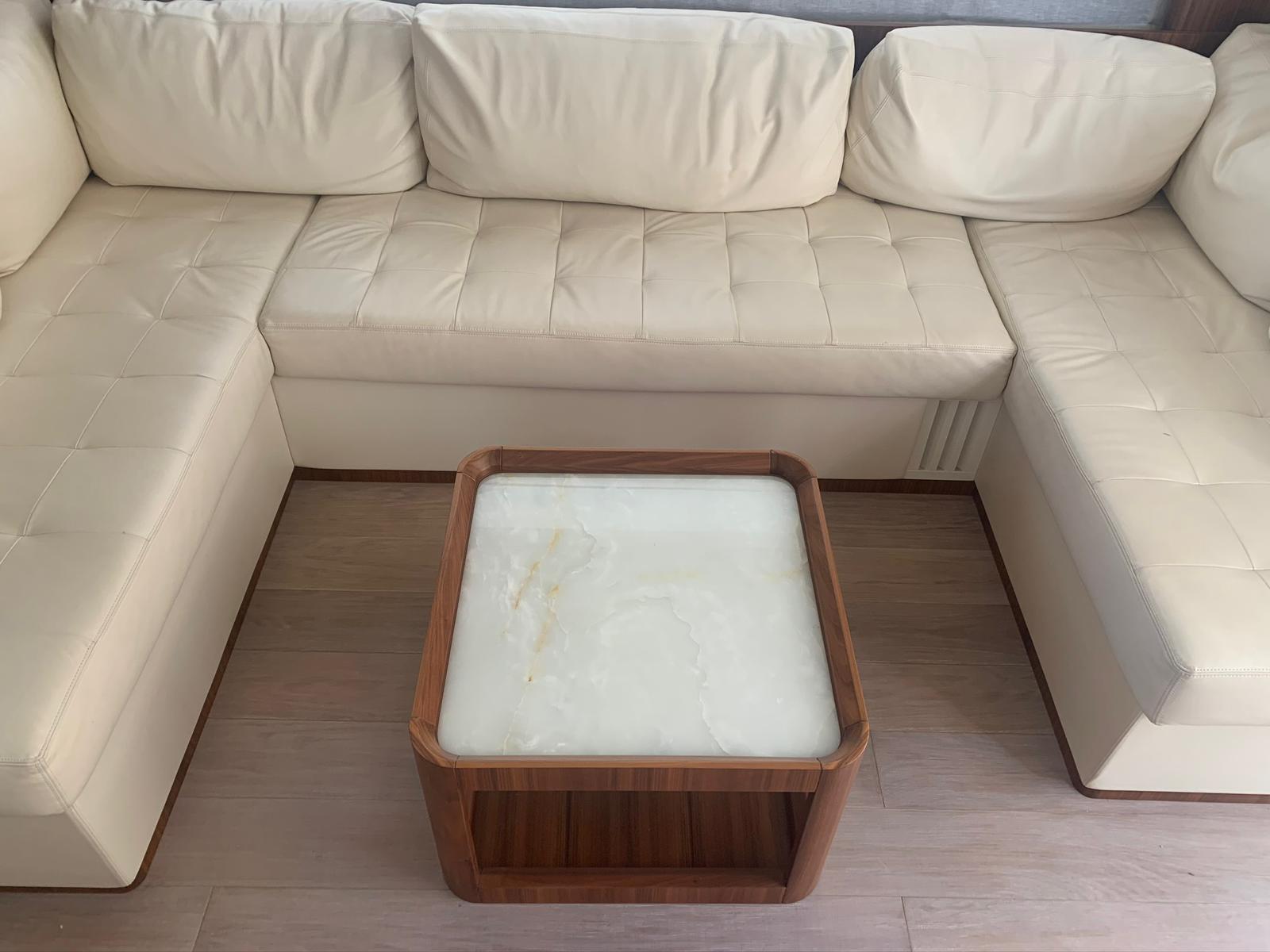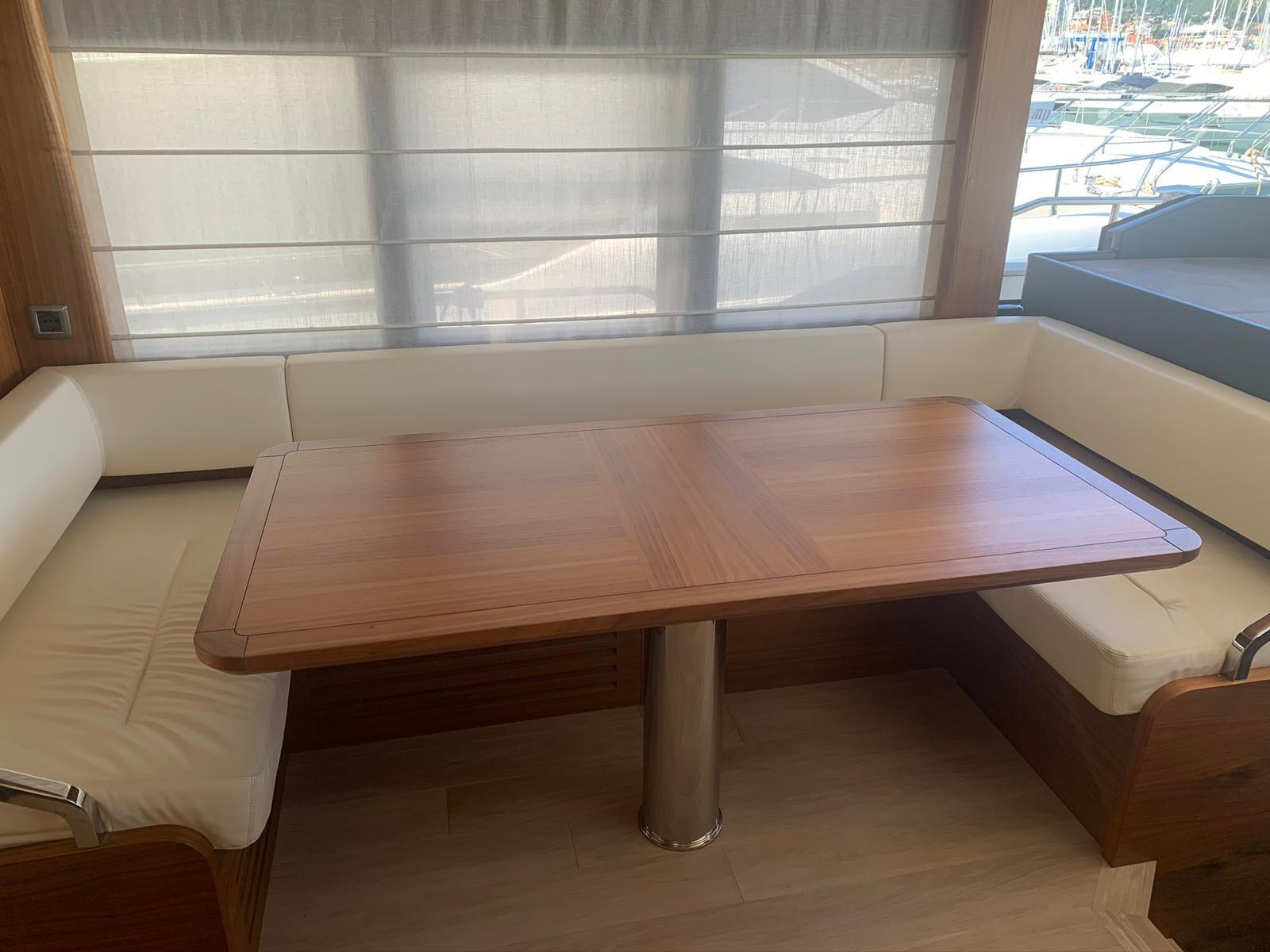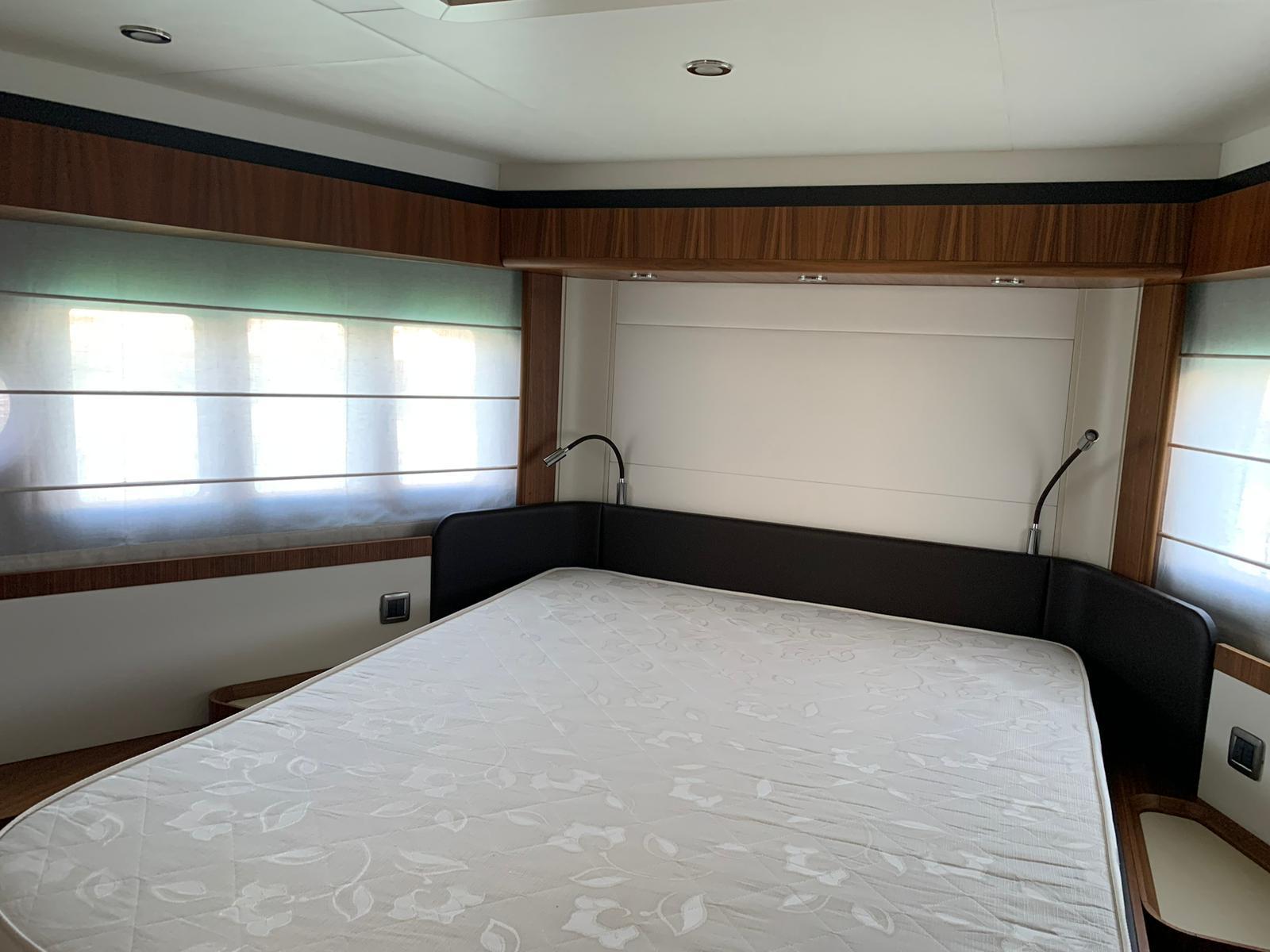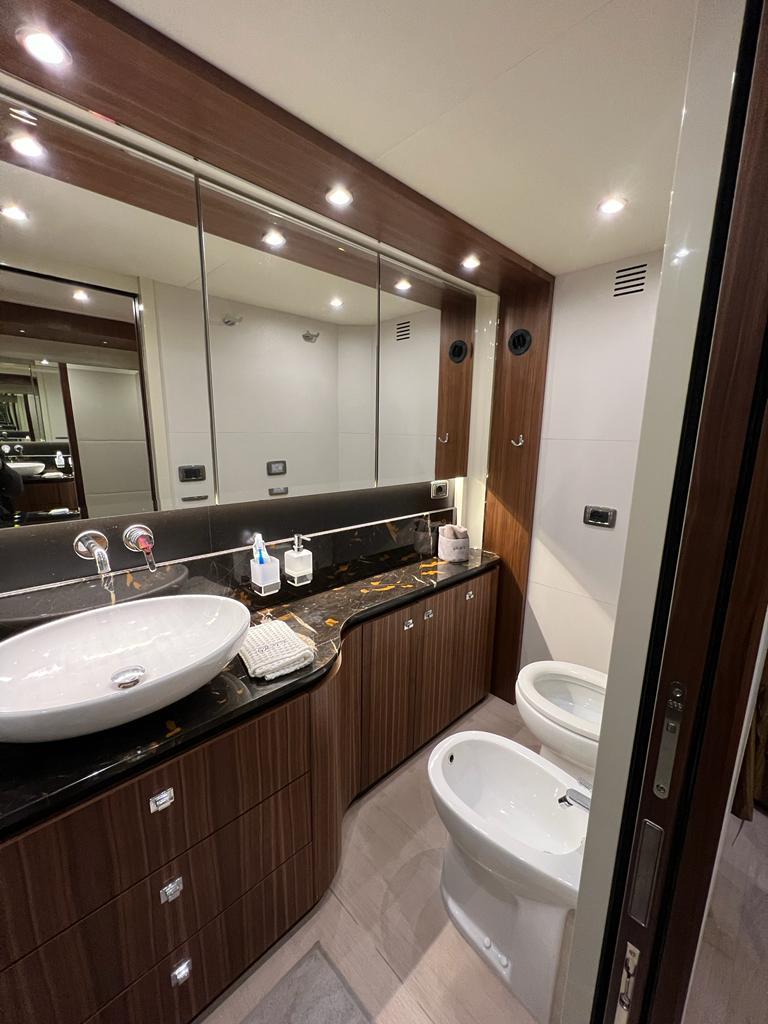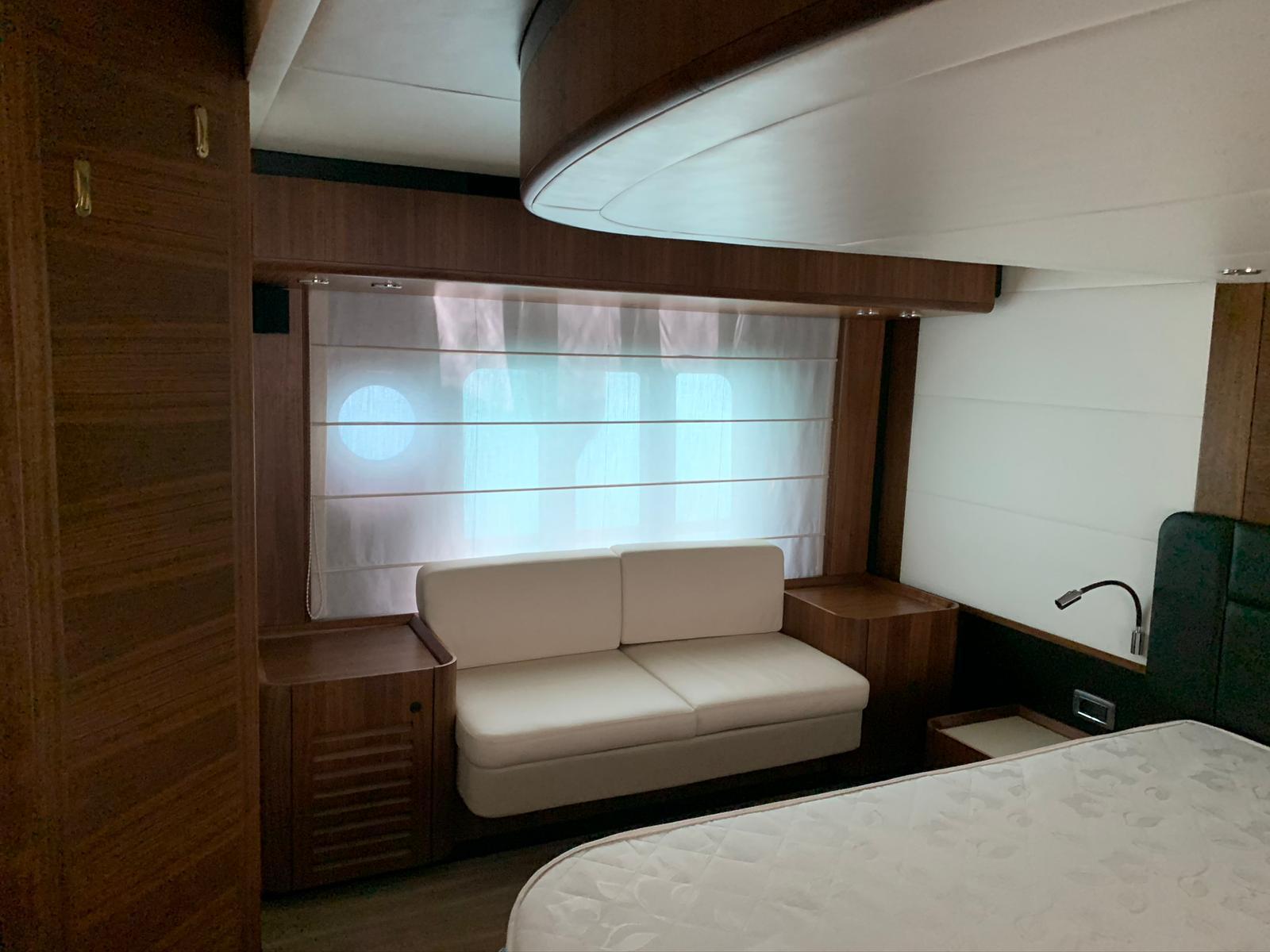 Description
ABSOLUTE Navetta 58 – Coque peinte bleu turquoise
L'Absolute NAVETTA 58 dévoile une silhouette quasi avant-gardiste, caractérisée par une carène qui a suscité un important travail du bureau d'étude ABSOLUTE, des superstructures épurées, le tout souligné par la dynamique de ses traits. Les volumes demeurent spectaculaires et permettent un agencement des mieux pensé et une utilisation des espaces organisée.
Cette Navetta 58 présente un aménagement différent par rapport à la nouvelle version présentée par le chantier en 2019. C'est avant tout un salon qui se dévoile dès l'ouverture de la baie coulissante. Il s'agit d'un salon spacieux et confortable doté de deux sofas en face à face. La cuisine et l'espace repas quant à eux, prennent place à la suite juste avant le poste de pilotage. Cette configuration rappelle les codes de la maison, et propose un espace de vie vraiment cocon et agréable.
Le pont inférieur dessert 3 belles cabines et 3 salles de bain. Nous retrouvons deux cabines doubles et une cabine TWIN avec deux lits de même niveau. Les finitions rappellent beaucoup de notes de bois, et la qualité des matériaux prouve que dans le temps, cette Navetta 58 est toujours aussi actuelle.
Les zones extérieures de repos de la Navetta 58 ne manquent pas. L'avant du bateau vous invite à la farniente où un bain de soleil extrêmement confortable et de belle taille, vous promet une vue mer imprenable. Cet espace est également doté d'un canapé qui profite du même panorama.
L'agencement du Flybridge n'est pas moins original, segmenté espaces distincts. Les designers Absolute se sont efforcés de trouver un juste milieu entre beaux volumes et espaces conviviaux. Et le résultat est particulièrement réussi. Le poste de pilotage du Fly est entouré de chaque côté par 2 canapés en "L", confirmant l'aspect cocon de ce bateau. La zone repas du Flybrige est particulièrement spacieuse avec un vaste canapé en "U" autour d'une jolie table en teck. Un meuble avec évier et rangement vient ajouter au confort de vie à bord. Enfin une zone chaise longue se prête à merveille à l'arrière du Fly.
Conçue pour les longs voyages compte tenu de ses aménagements plus que confortables, la NAVETTA 58 est également remarquée pour ses performances flatteuses sur l'eau, avec une motorisation IPS 800 (2 x 600 CV).
Avec une consommation contenue, le navire prouve en effet sa capacité à s'attaquer à des navigations au long cours.
Disclaimer
HMY Yacht Sales, Inc. is pleased to assist you in the purchase of this vessel. This boat is centrally listed by Modern Boat.
Current Price:
$1,282,106
Fuel Capacity:
2400 Liters
Vessel Overview
Disclaimer
La société offre les informations relatives à ce navire de bonne foi mais n'est pas en mesure de garantir l'exactitude de ces informations ni l'état du navire. Il revient à l'acheteur d'instruire ses agents ou ses experts afin de vérifier et de faire valider les informations de son choix. Ce navire est offert sous réserve d'une vente préalable
Return to Yachts for Sale
Get more information