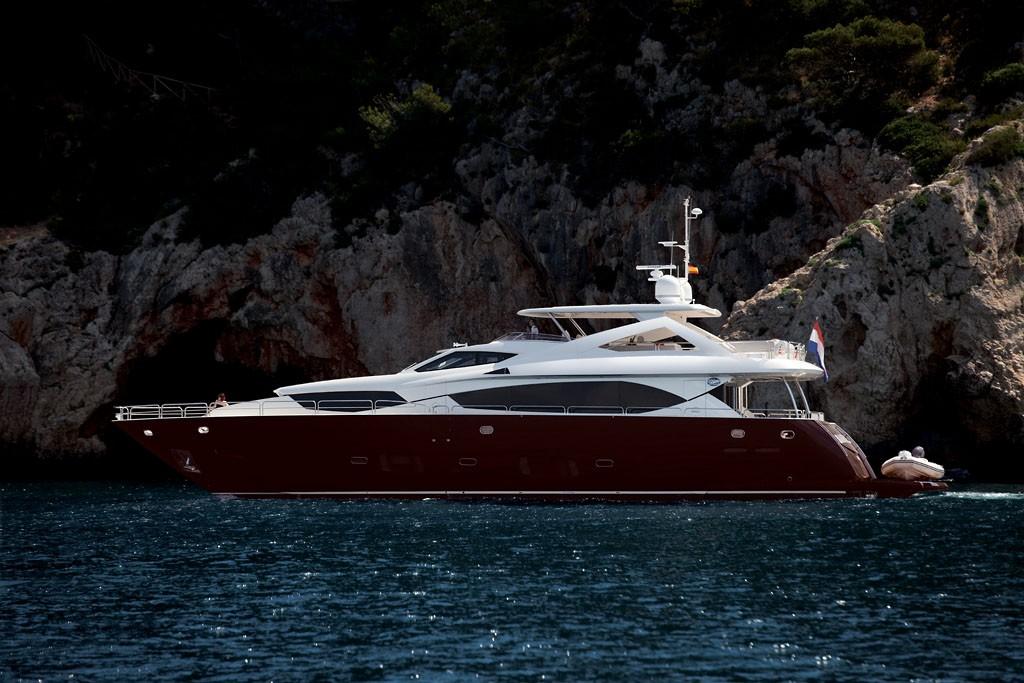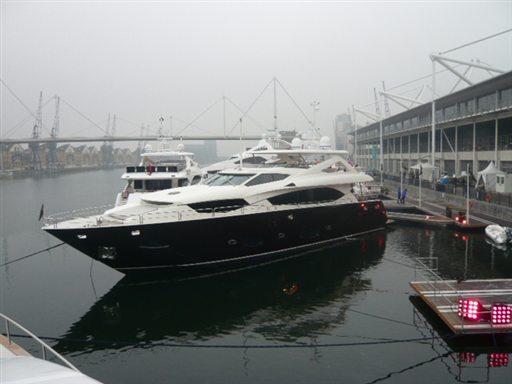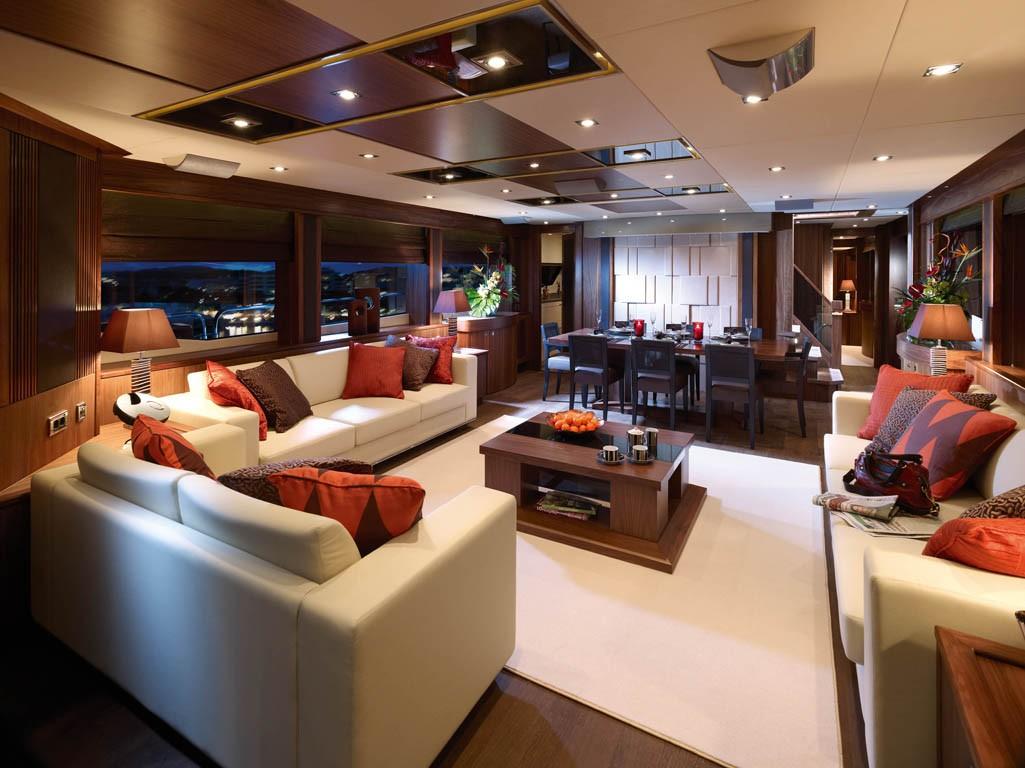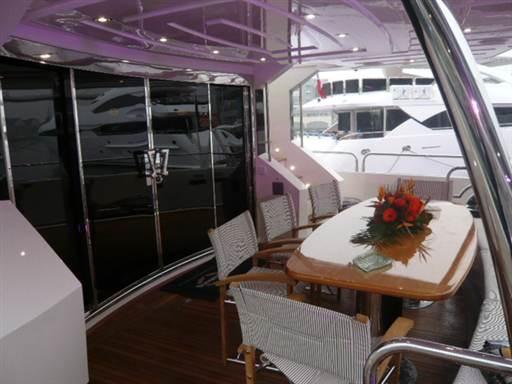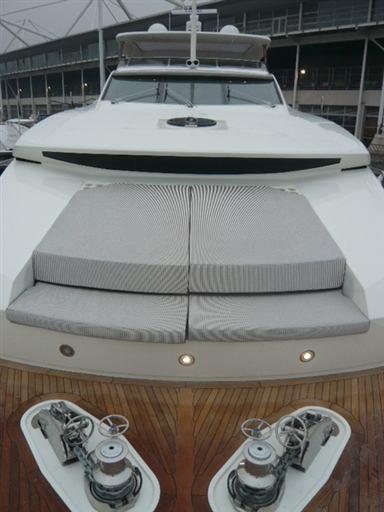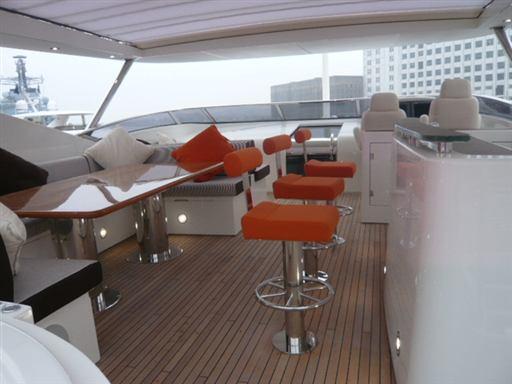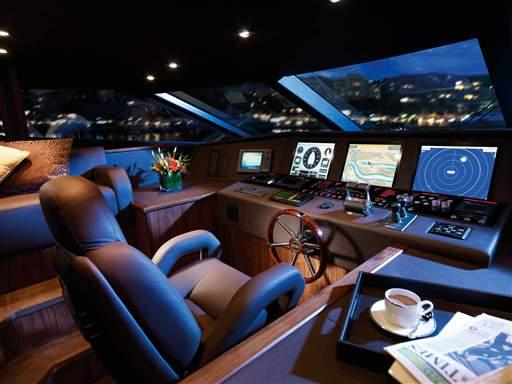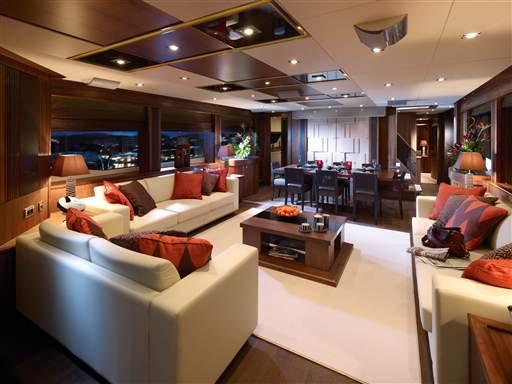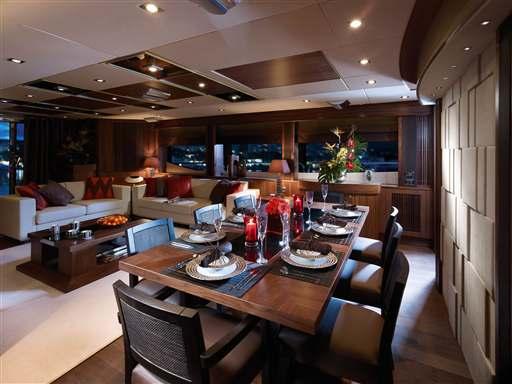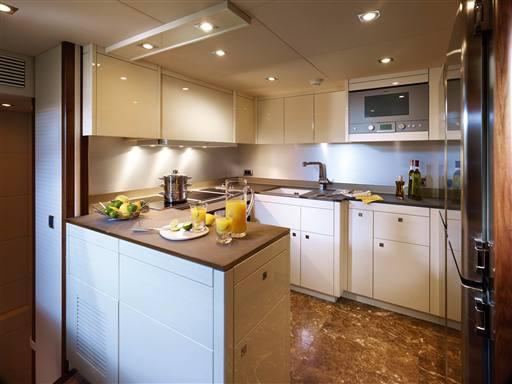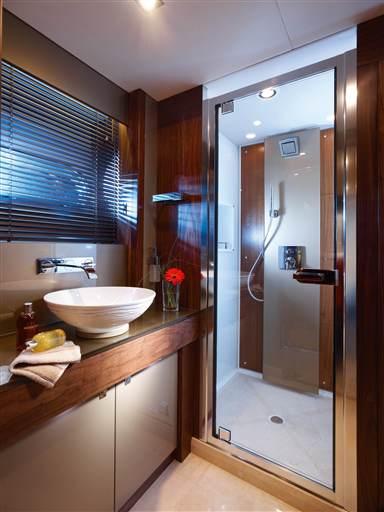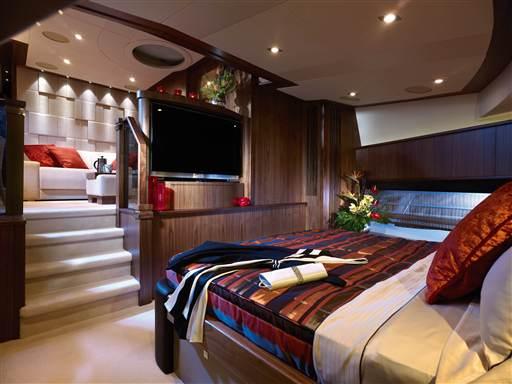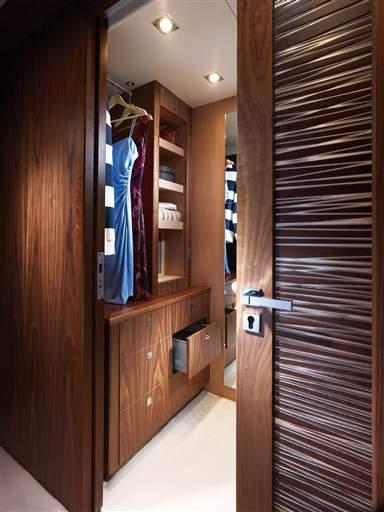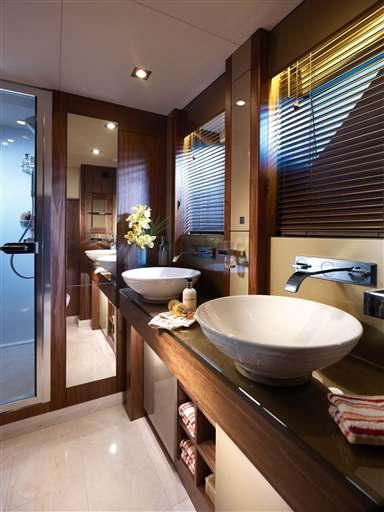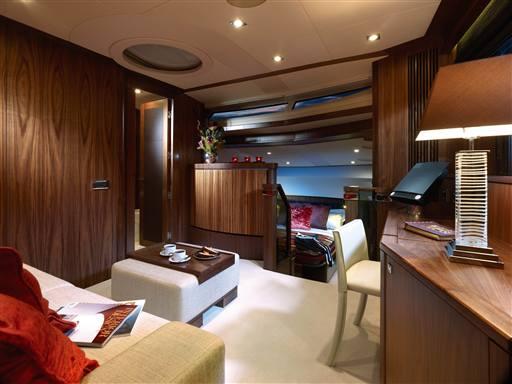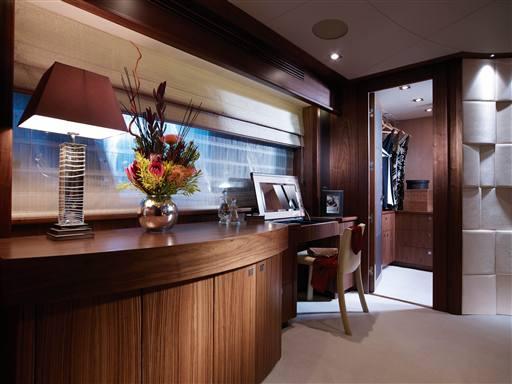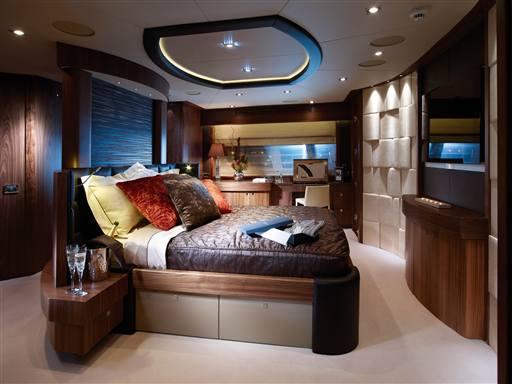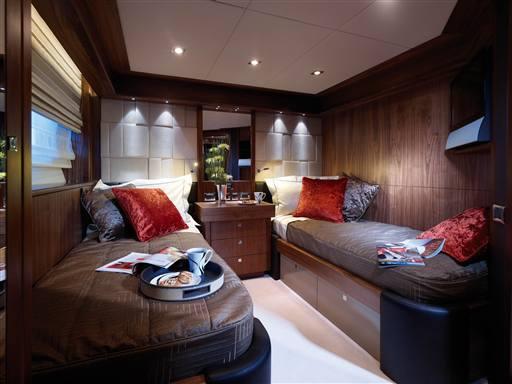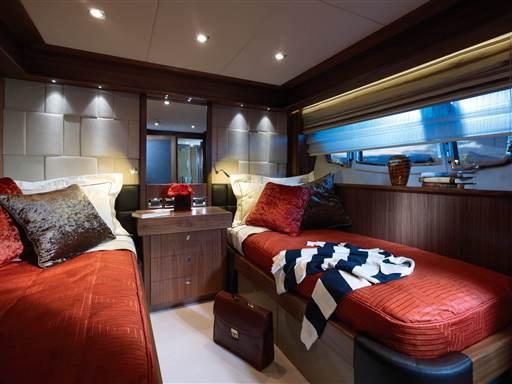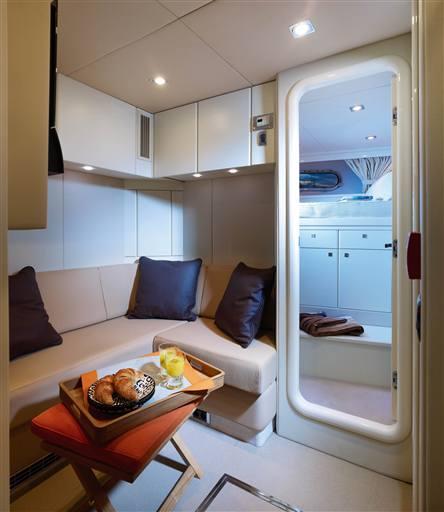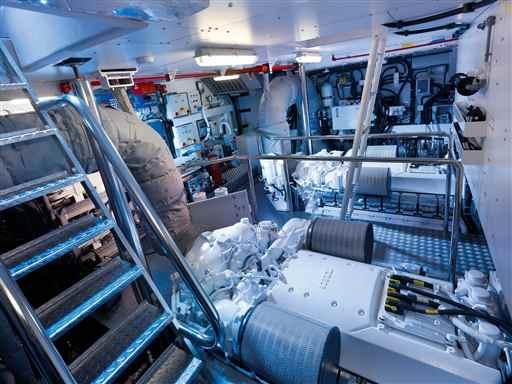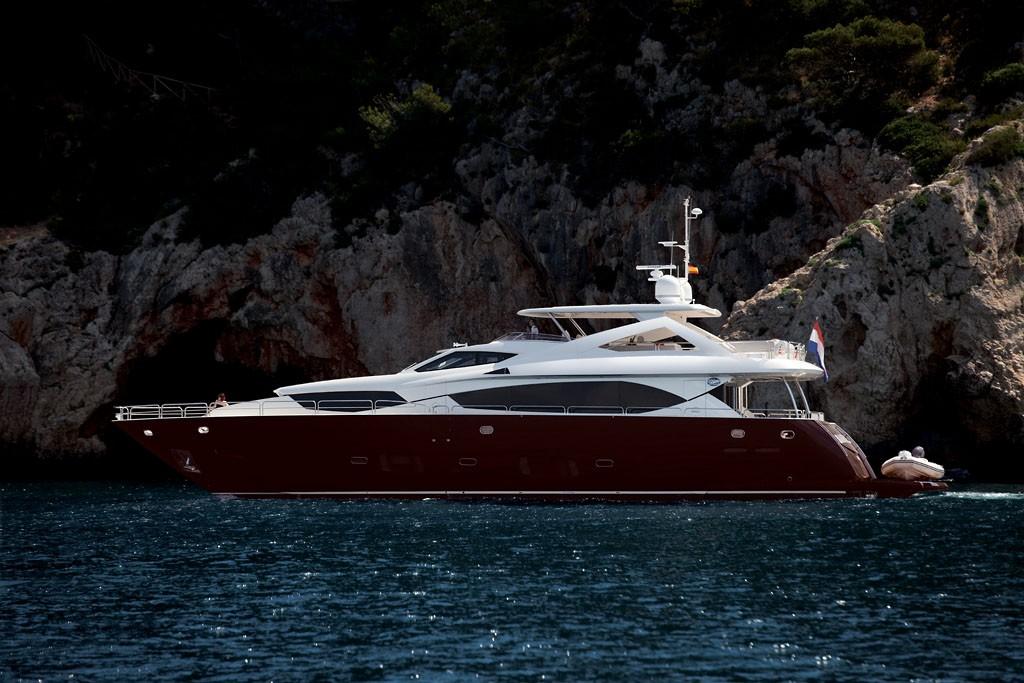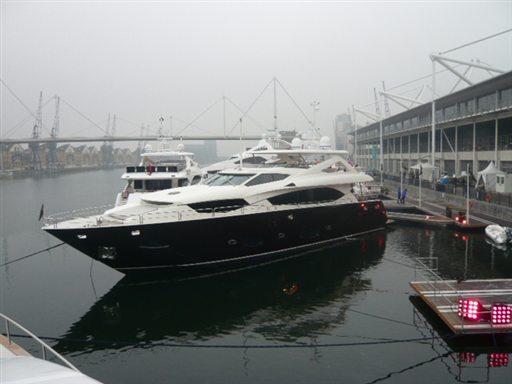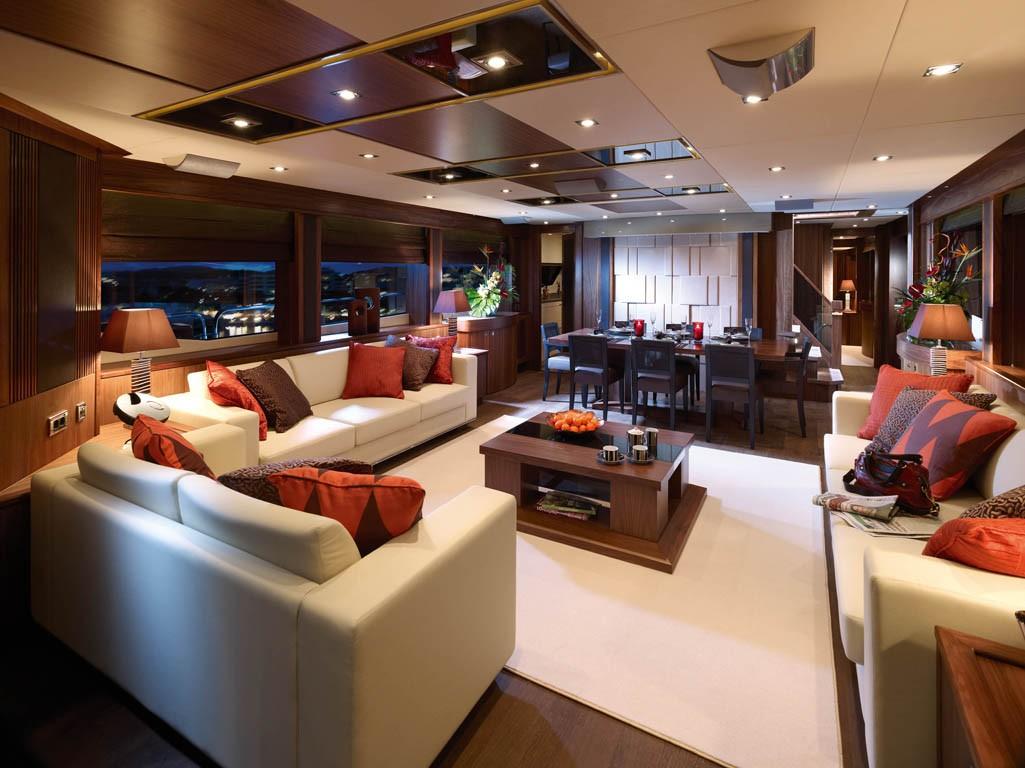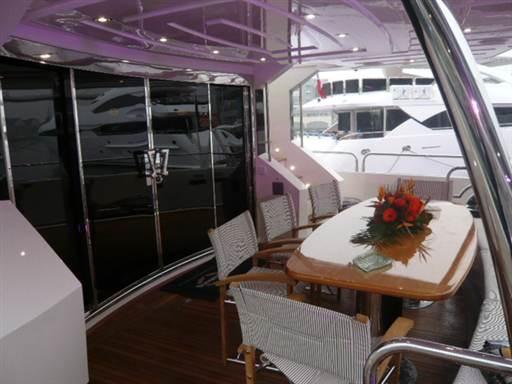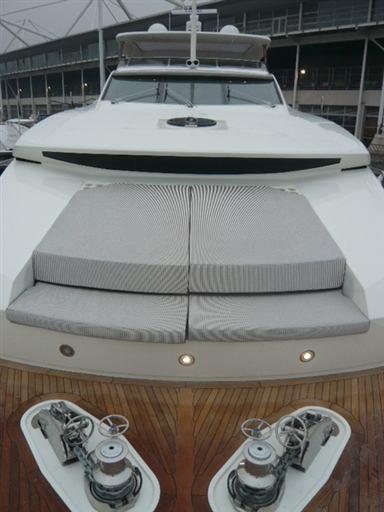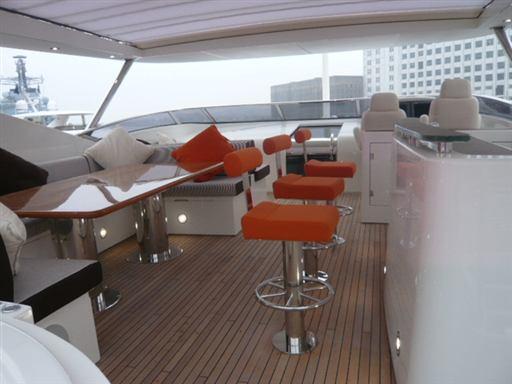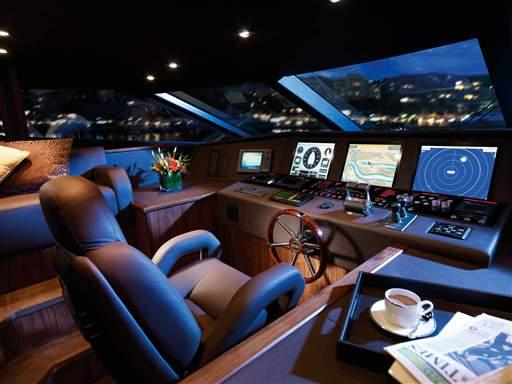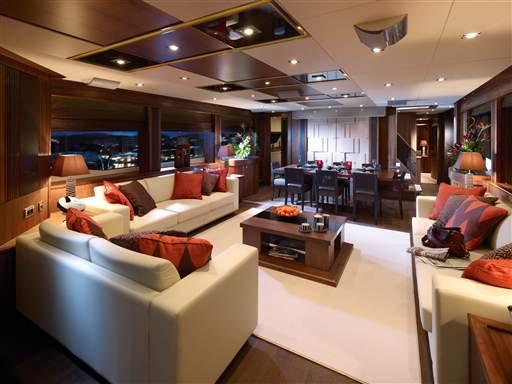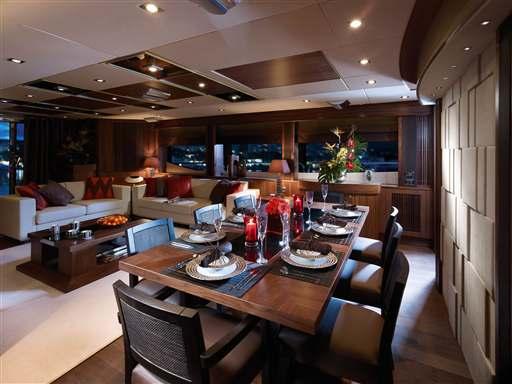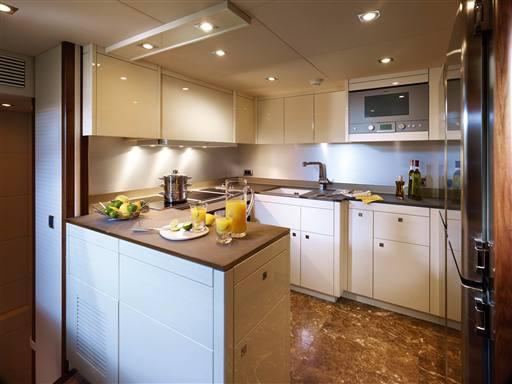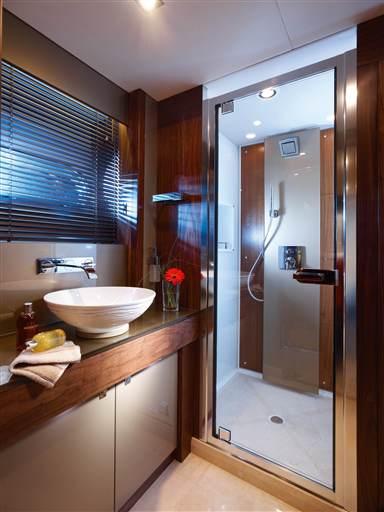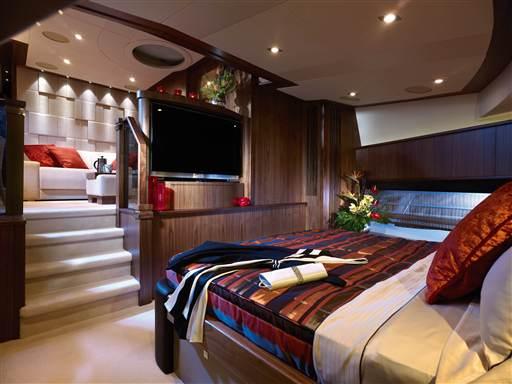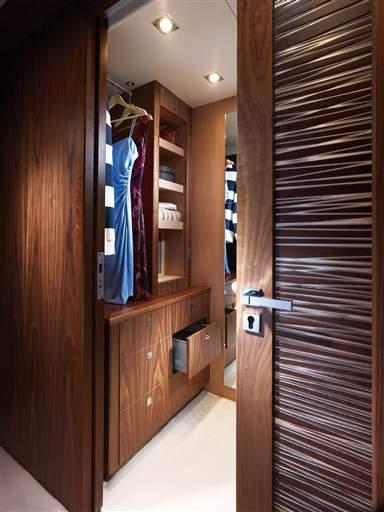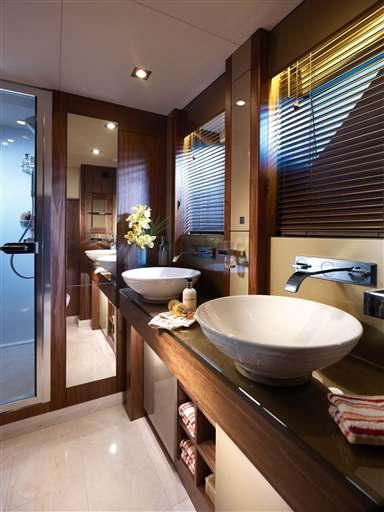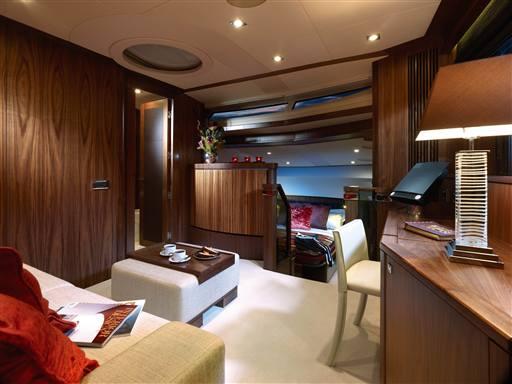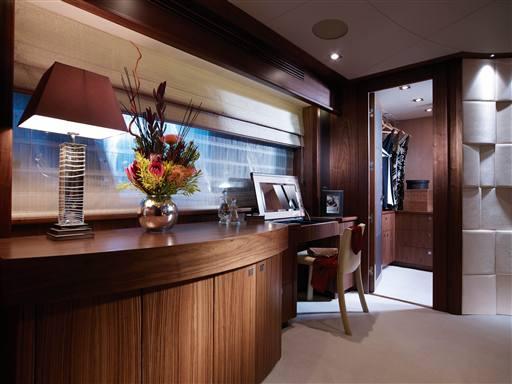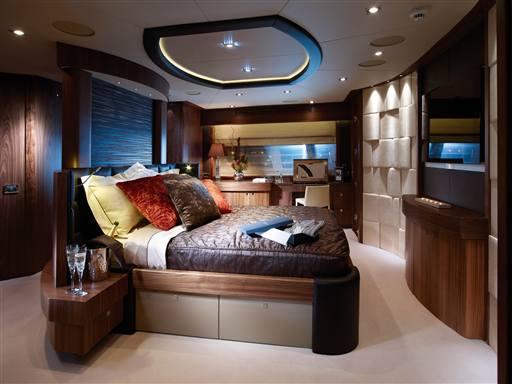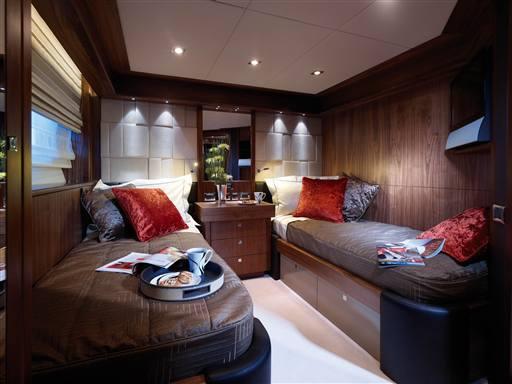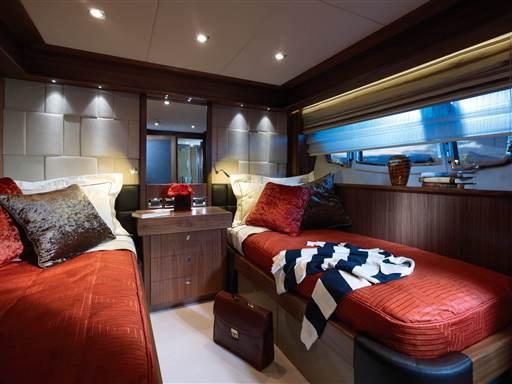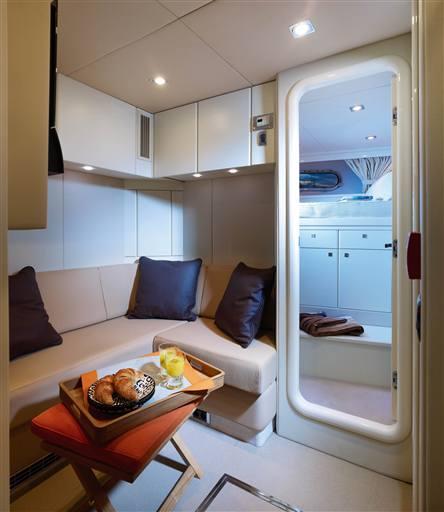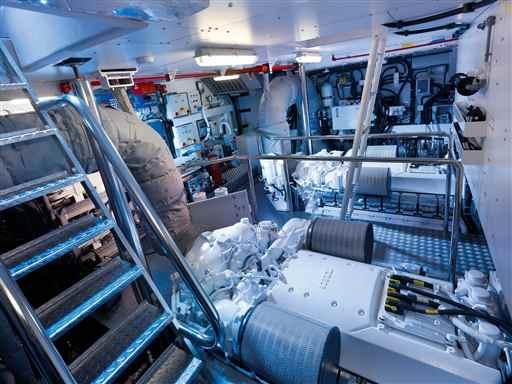 Description
2011 Sunseeker 30M Yate. Venta privada – NDA para ser firmado para obtener más información.
Este Sunseeker Yacht 30Mts ha sido mantenido profesionalmente por su tripulación a tiempo completo. Solo dos propietarios de nuevo. Sus gabinetes de nogal americano negro brillante dentro del área del salón están en condiciones impresionantes. Todo el interior está en perfecto estado.
El salón abierto y el comedor mejoran la sensación de planta abierta de este espacioso yate. Adelante en la misma cubierta, encontramos la Cabina Principal con un nivel dividido para diferenciar el baño privado y la cama principal en la proa de la gran oficina y salón.
En la cubierta principal del lado de babor hay una cocina muy grande equipada con equipos de alta calidad, ideal para entretener a los huéspedes con cocina gourmet.
En la cubierta inferior a través de una amplia escalera que baja al vestíbulo de la cubierta inferior. encontramos 4 cabinas dobles. Dos cabinas VIP y dos cabinas dobles, todas con grandes baños privados. Las dos cabinas Twin se benefician de grandes ventanas de casco y una litera Pullman adicional que permite que hasta 12 personas duerman a bordo.
En el flybridge, hay dos toldos eléctricos para el techo, uno hacia adelante y otro hacia a popa, lo que permite que el flybridge se bañe completamente a la luz del sol o se esconda a la sombra si es necesario. Además, hay un área flexible para tomar el sol en popa que puede acomodar hasta 8 personas cómodamente, así como dos amplias áreas de comedor en los lados de babor y estribor.
En la popa, la cabina de la cubierta es un gran sofá y mesa perfecta para cenar al aire libre o cócteles.
En el Arco hay otra área con almohadillas solares y un área de sofá delantero con una mesa de café para disfrutar de un Sundowner.
La observación es una necesidad para disfrutar de uno de los pocos Sunseeker Yacht 30Mts en el mercado.
Resumen:
Patio: Sunseeker
Modelo y Año: Yate 30Mts – 2011
Yate a motor – Yate de vela: Yate a motor
Cabinas de invitados: 5 cabinas dobles para 10 a 12 personas
Cabinas de tripulación:
Tipo de casco: Semi desplazamiento
Marca del motor: MTU
Modelo – HP: 2x 16V M93 – 2x 2440Hps
Horas del motor: 3635
Velocidad máxima: 29Kts
Velocidad de crucero: 24Kts
Marca del generador: Kohler
Modelo – Kw: 2x 50Kw
Estabilizadores – Marca – Modelo: Trac Star – Aletas
Potabilizadora – Marca – Ltrs/H: Idromar 200Ltrs
Bandera del Registro: Malta
Registro comercial: Sí en la renovación
Acostado en: Barcelona
Precio de venta: 3.800.000 Euros
IMPUESTOS PAGADOS
Número de propietarios: 2
English
2011 Sunseeker 30M Yacht. Private Sale – NDA to be signed for more information.
This Sunseeker Yacht 30Mts has been professionally maintained by her full-time crew. Just two owners from new. Her Gloss black American walnut cabinetry inside the saloon area is in stunning condition. All the interior is in mint condition.
The open salon and dining area enhance the open-plan feel of this spacious yacht. Forward on the same deck, we find the Master Cabin with a split level to differentiate the ensuite bathroom and master bed at the bow from the large office and salon.
On the main deck to the port side is a very large galley fitted with high-quality equipment, ideal for entertaining guests to gourmet cuisine.
On the Lower Deck via a wide staircase down to the lower deck lobby. we find 4 double cabins. Two VIP Cabins and two Twin Cabins all with big ensuite bathrooms. The two Twin cabins benefit from big hull windows and an extra Pullman bunk permitting up to 12 guests to sleep on board.
On the flybridge, there are two electric roof awnings, one forward and one aft-facing canopy allowing the flybridge to bath fully in sunlight or hide out in the shade if required. Plus there is a flexible sunbathing area aft that can accommodate up to 8 guests comfortably as well as two capacious dining areas to both Port and Starboard sides.
On the Aft, deck cockpit is a big sofa and table perfect for alfresco dining or cocktails.
On the Bow is another area with sun pads and a forward sofa area with a coffee table to enjoy a Sundowner.
Viewing is a must to enjoy one of the few Sunseeker Yacht 30Mts on the market.
Summary:
Yard: Sunseeker
Model and Year: Yacht 30Mts – 2011
Motor Yacht – Sailing Yacht: Motor Yacht
Guests cabins: 5 Double Cabins for 10 to 12 Guests
Crew cabins:
Hull Type: Semi Displacement
Engine Make: MTU
Model – HP: 2x 16V M93 – 2x 2440Hps
Engine Hours: 3635
Max Speed: 29Kts
Cruising Speed: 24Kts
Generator Make: Kohler
Model – Kw: 2x 50Kw
Stabilizers – Make – Model: Trac Star – Fins
Water maker – Make – Ltrs/H: Idromar 200Ltrs
Flag of Registry: Malta
Commercial Reg: Yes in Renewal
Lying at: Barcelona
Asking Price: 3.800.000 Euros
TAX PAID
Number of Owners: 2
Italiano
2011 Sunseeker 30M Yacht. Vendita privata – NDA da firmare per ulteriori informazioni.
Questo Sunseeker Yacht 30Mts è stato mantenuto professionalmente dal suo equipaggio a tempo pieno. Solo due proprietari da nuovo. Il suo mobile in noce americano nero lucido all'interno dell'area del salone è in condizioni straordinarie. Tutto l'interno è in ottime condizioni.
Il salone aperto e la sala da pranzo esaltano l'atmosfera a pianta aperta di questo spazioso yacht. Avanti sullo stesso ponte, troviamo la Master Cabin con un livello diviso per differenziare il bagno privato e il letto matrimoniale a prua dal grande ufficio e salone.
Sul ponte principale verso il lato del porto si trova una cucina molto grande dotata di attrezzature di alta qualità, ideale per intrattenere gli ospiti con una cucina gourmet.
Sul ponte inferiore tramite un'ampia scala fino alla hall del ponte inferiore. troviamo 4 cabine doppie. Due cabine VIP e due cabine doppie tutte con grandi bagni privati. Le due cabine Twin beneficiano di grandi finestre dello scafo e di una cuccetta Pullman extra che consente a un massimo di 12 ospiti di dormire a bordo.
Sul flybridge, ci sono due tende da sole elettriche sul tetto, una a prua e una a poppa che consentono al flybridge di fare il bagno alla luce del sole o nascondersi all'ombra, se necessario. Inoltre c'è una zona prendisole flessibile a poppa che può ospitare comodamente fino a 8 persone e due ampie sale da pranzo sia ai lati del porto che di dritta.
A poppa, il pozzetto di coperta è un grande divano e tavolo perfetto per cenare all'aperto o cocktail.
A prua c'è un'altra area con prendisole e una zona divano a prua con un tavolino da caffè per godersi un tramonto.
La visualizzazione è un must per godersi uno dei pochi Sunseeker Yacht 30Mts sul mercato.
Sommario:
Cantiere: Sunseeker
Modello e Anno: Yacht 30Mts – 2011
Yacht a motore – Yacht a vela: Yacht a motore
Cabine ospiti: 5 cabine doppie da 10 a 12 ospiti
Cabine equipaggio:
Tipo di scafo: Semi dislocante
Marca motore: MTU
Modello – HP: 2x 16V M93 – 2x 2440Hps
Ore Motori: 3635
Velocità massima: 29Kts
Velocità di crociera: 24Kts
Marca del generatore: Kohler
Modello – Kw: 2x 50Kw
Stabilizzatori – Marca – Modello: Trac Star – Pinne
Dissalatore – Marca – Ltrs/H: Idromar 200Ltrs
Bandiera del Registro: Malta
Reg commerciale: Sì in rinnovo
Sdraiato a: Barcellona
Prezzo richiesto: 3.800.000 Euro
TASSE PAGATE
Numero di proprietari: 2
Française
2011 Sunseeker 30M Yacht. Vente privée – NDA à signer pour plus d'informations.
Ce Sunseeker Yacht 30Mts a été entretenu professionnellement par son équipage à temps plein. Juste deux propriétaires de neuf. Ses armoires en noyer américain noir brillant à l'intérieur du salon sont dans un état époustouflant. Tout l'intérieur est en parfait état.
Le salon ouvert et la salle à manger renforcent la sensation décloisonnée de ce yacht spacieux. En avant sur le même pont, nous trouvons la cabine principale avec un double niveau pour différencier la salle de bain attenante et le lit principal à la proue du grand bureau et salon.
Sur le pont principal du côté bâbord se trouve une très grande cuisine équipée d'équipements de haute qualité, idéale pour divertir les invités à la cuisine gastronomique.
Sur le pont inférieur par un large escalier menant au hall du pont inférieur. nous trouvons 4 cabines doubles. Deux cabines VIP et deux cabines lits jumeaux, toutes avec de grandes salles de bains privatives. Les deux cabines Twin bénéficient de grandes fenêtres de coque et d'une couchette Pullman supplémentaire permettant à 12 personnes de dormir à bord.
Sur le flybridge, il y a deux auvents de toit électriques, un à l'avant et un à l'arrière permettant au flybridge de se baigner pleinement au soleil ou de se cacher à l'ombre si nécessaire. De plus, il y a une zone de bronzage flexible à l'arrière qui peut accueillir jusqu'à 8 personnes confortablement ainsi que deux grandes salles à manger sur les côtés bâbord et tribord.
À l'arrière, le cockpit du pont est un grand canapé et une table parfaite pour les repas en plein air ou les cocktails.
Sur l'arc se trouve une autre zone avec des chaises longues et un coin canapé avant avec une table basse pour profiter d'un Sundowner.
L'observation est un must pour profiter de l'un des rares Sunseeker Yacht 30Mts sur le marché.
Résumé:
Cour: Sunseeker
Modèle et année: Yacht 30Mts – 2011
Yacht à moteur – Yacht à voile: Yacht à moteur
Cabines invités: 5 cabines doubles pour 10 à 12 personnes
Cabines de l'équipage :
Type de coque: Semi Déplacement
Marque du moteur: MTU
Modèle – HP: 2x 16V M93 – 2x 2440Hps
Heures du moteur: 3635
Vitesse maximale: 29Kts
Vitesse de croisière: 24Kts
Marque du générateur: Kohler
Modèle – Kw: 2x 50Kw
Stabilisateurs – Marque – Modèle: Trac Star – Ailettes
Dessalinisateur – Marque – Ltrs/H: Idromar 200Ltrs
Drapeau du registre: Malte
Règlement commercial : Oui au renouvellement
Couché à: Barcelone
Prix demandé: 3.800.000 Euros
IMPÔT PAYÉ
Nombre de propriétaires: 2
Deutsch
2011 Sunseeker 30M Yacht. Private Sale – NDA wird für weitere Informationen unterzeichnet.
Diese Sunseeker Yacht 30Mts wurde von ihrer Vollzeit-Crew professionell gewartet. Nur zwei Besitzer von neu. Ihre Gloss Black American Walnut Schränke im Salonbereich sind in einem atemberaubenden Zustand. Der gesamte Innenraum ist in neuwertigem Zustand.
Der offene Salon und der Essbereich verstärken das offene Gefühl dieser geräumigen Yacht. Vorne auf dem gleichen Deck finden wir die Master-Kabine mit einer geteilten Ebene, um das eigene Badezimmer und das Master-Bett am Bug vom großen Büro und Salon zu unterscheiden.
Auf dem Hauptdeck zur Backbordseite befindet sich eine sehr große Kombüse mit hochwertiger Ausstattung, ideal für die Unterhaltung von Gästen zur Gourmetküche.
Auf dem Unterdeck über eine breite Treppe hinunter in die Lobby des Unterdecks. Wir finden 4 Doppelkabinen. Zwei VIP-Kabinen und zwei Zweibettkabinen, alle mit großen Badezimmern. Die beiden Twin-Kabinen profitieren von großen Rumpffenstern und einer zusätzlichen Pullman-Koje, in der bis zu 12 Gäste an Bord schlafen können.
Auf der Flybridge befinden sich zwei elektrische Dachmarkisen, eine nach vorne und eine nach hinten gerichtete Überdachung, so dass die Flybridge bei Bedarf vollständig im Sonnenlicht baden oder sich im Schatten verstecken kann. Außerdem gibt es eine flexible Liegewiese achtern, die bequem Platz für bis zu 8 Gäste bietet, sowie zwei geräumige Essbereiche an der Backbord- und Steuerbordseite.
Auf der Achterseite befindet sich das Deckcockpit mit einem großen Sofa und Tisch, der sich perfekt für Mahlzeiten im Freien oder Cocktails eignet.
Auf dem Bug befindet sich ein weiterer Bereich mit Sonnenkissen und einem vorderen Sofabereich mit einem Couchtisch, um einen Sundowner zu genießen.
Die Besichtigung ist ein Muss, um eine der wenigen Sunseeker Yacht 30Mts auf dem Markt zu genießen.
Zusammenfassung:
Hof: Sunseeker
Modell und Jahr: Yacht 30Mts – 2011
Motoryacht – Segelyacht: Motoryacht
Gästekabinen: 5 Doppelkabinen für 10 bis 12 Gäste
Crew-Kabinen:
Rumpftyp: Halbverdrängung
Motormarke: MTU
Modell – PS: 2x 16V M93 – 2x 2440Hps
Betriebsstunden: 3635
Max. Geschwindigkeit: 29Kts
Reisegeschwindigkeit: 24Kts
Generator Marke: Kohler
Modell – Kw: 2x 50Kw
Stabilisatoren – Marke – Modell: Trac Star – Finnen
Wassermacher – Marke – Ltrs/H: Idromar 200Ltrs
Registernummer: Malta
Commercial Reg: Ja in der Verlängerung
Liegend: Barcelona
Kaufpreis: 3.800.000 Euro
GEZAHLTE STEUER
Anzahl der Eigentümer: 2
Россию
2011 Sunseeker 30M Яхта. Частная продажа – NDA будет подписано для получения дополнительной информации.
Эта яхта Sunseeker 30Mts профессионально обслуживается ее штатным экипажем. Всего два владельца из новых. Ее глянцевая черная американская ореховая мебель внутри салона находится в потрясающем состоянии. Весь интерьер в мятном состоянии.
Открытый салон и обеденная зона усиливают ощущение открытой планировки этой просторной яхты. Впереди на той же палубе мы находим мастер-каюту с двухуровневой, чтобы отличить ванную комнату и главную кровать в носовой части от большого офиса и салона.
На главной палубе к левому борту находится очень большой камбуз, оснащенный высококачественным оборудованием, идеально подходящим для развлечения гостей изысканной кухней.
На нижней палубе по широкой лестнице вниз в вестибюль нижней палубы. мы находим 4 двухместные каюты. Две VIP-каюты и две двухместные каюты с большими ванными комнатами. Две каюты Twin оснащены большими окнами корпуса и дополнительной койкой Pullman, позволяющей спать на борту до 12 гостей.
На флайбридже есть два электрических навеса на крыше, один передний и один кормовой навес, позволяющий флайбриджу полностью купаться в солнечном свете или прятаться в тени, если это необходимо. Кроме того, есть гибкая зона для принятия солнечных ванн в кормовой части, которая может комфортно разместить до 8 гостей, а также две вместительные обеденные зоны с левого и правого борта.
На корме палубный кокпит представляет собой большой диван и стол, идеально подходящие для обеда на свежем воздухе или коктейлей.
На носу есть еще одна зона с солнечными подушками и передним диваном с журнальным столиком, чтобы насладиться Sundowner.
Просмотр является обязательным, чтобы насладиться одной из немногих Sunseeker Yacht 30Mts на рынке.
Сводка:
Двор: Искатель солнца
Модель и год: Яхта 30Mts – 2011
Моторная яхта – Парусная яхта: Моторная яхта
Гостевые каюты: 5 двухместных кают для 10-12 гостей
Каюты для экипажа:
Тип корпуса: Полуводоизмещение
Марка двигателя: MTU
Модель – HP: 2x 16V M93 – 2x 2440Hps
Моточасы: 3635
Максимальная скорость: 29Kts
Крейсерская скорость: 24Kts
Производитель генератора: Kohler
Модель – кВт: 2x 50kw
Стабилизаторы – Марка – Модель: Trac Star – Ласты
Производитель воды – Марка – Ltrs/H: Idromar 200Ltrs
Флаг реестра: Мальта
Коммерческая регистрация: Да в продлении
Лежа в: Барселона
Запрашиваемая цена: 3.800.000 евро
Уплаченный налог
Количество владельцев: 2
Disclaimer
HMY Yacht Sales, Inc. is pleased to assist you in the purchase of this vessel. This boat is centrally listed by Motor Yacht Market.
Current Price:
$3,714,500
Vessel Overview
Categoría de navegación
A - Oceánica

Return to Yachts for Sale
Get more information