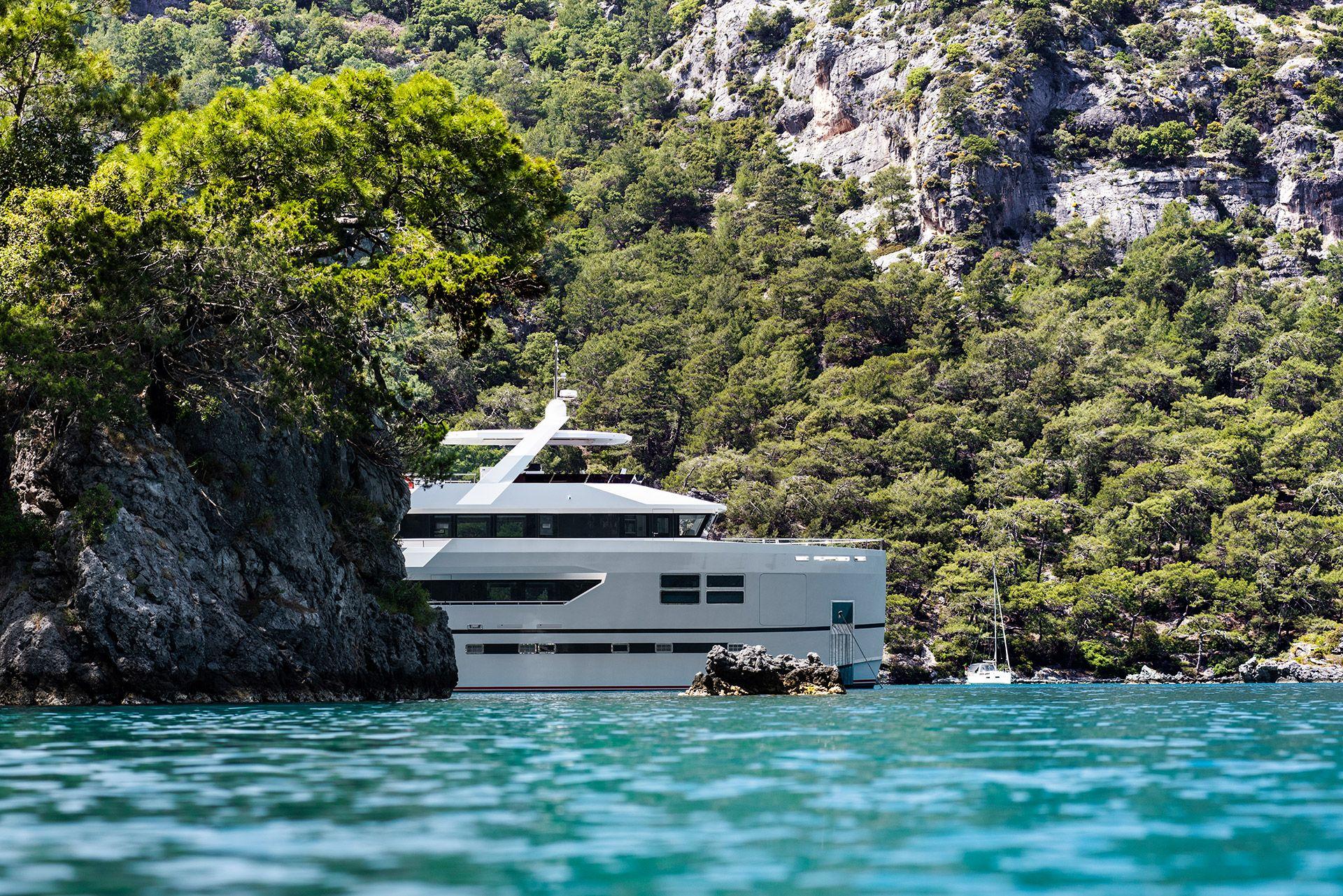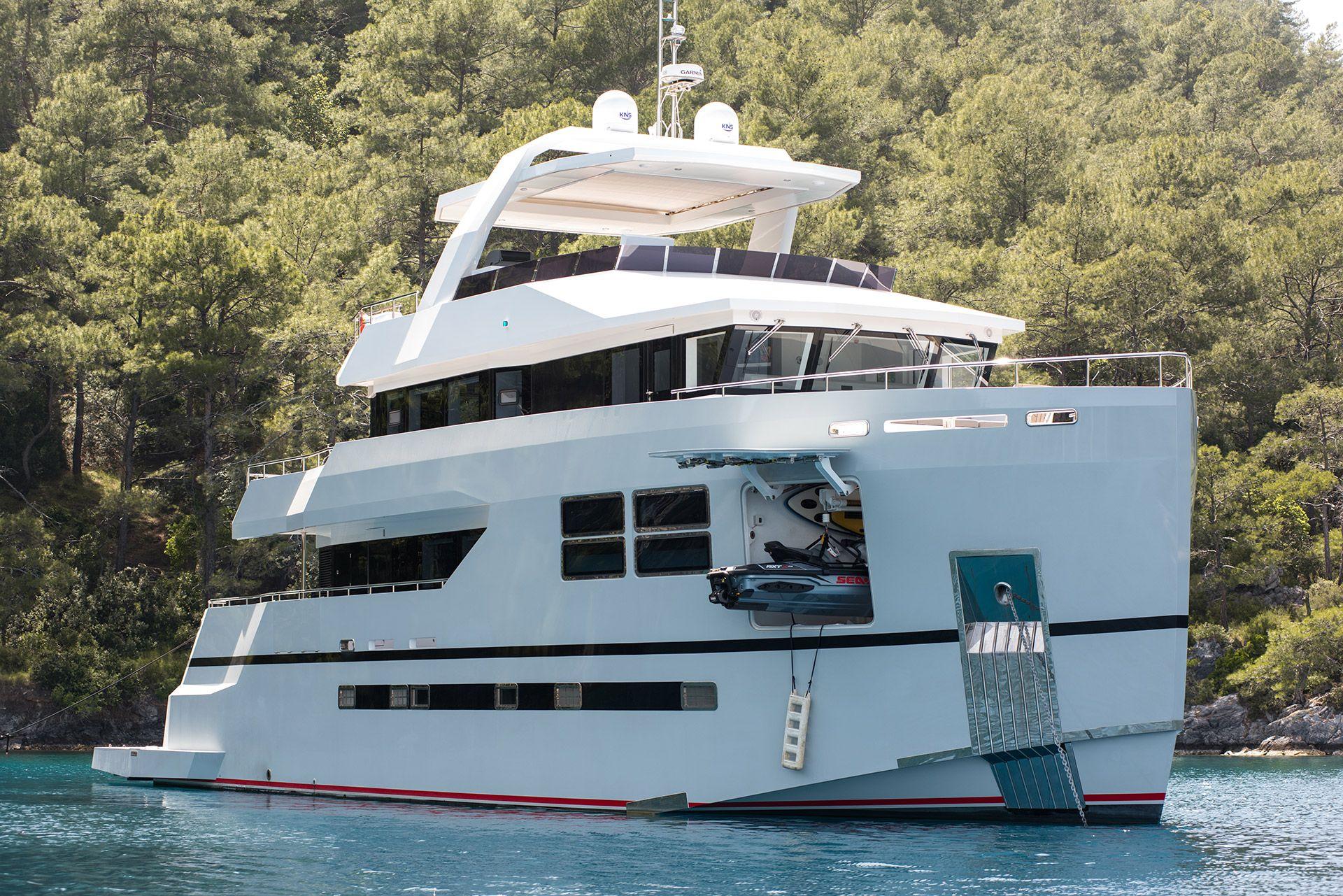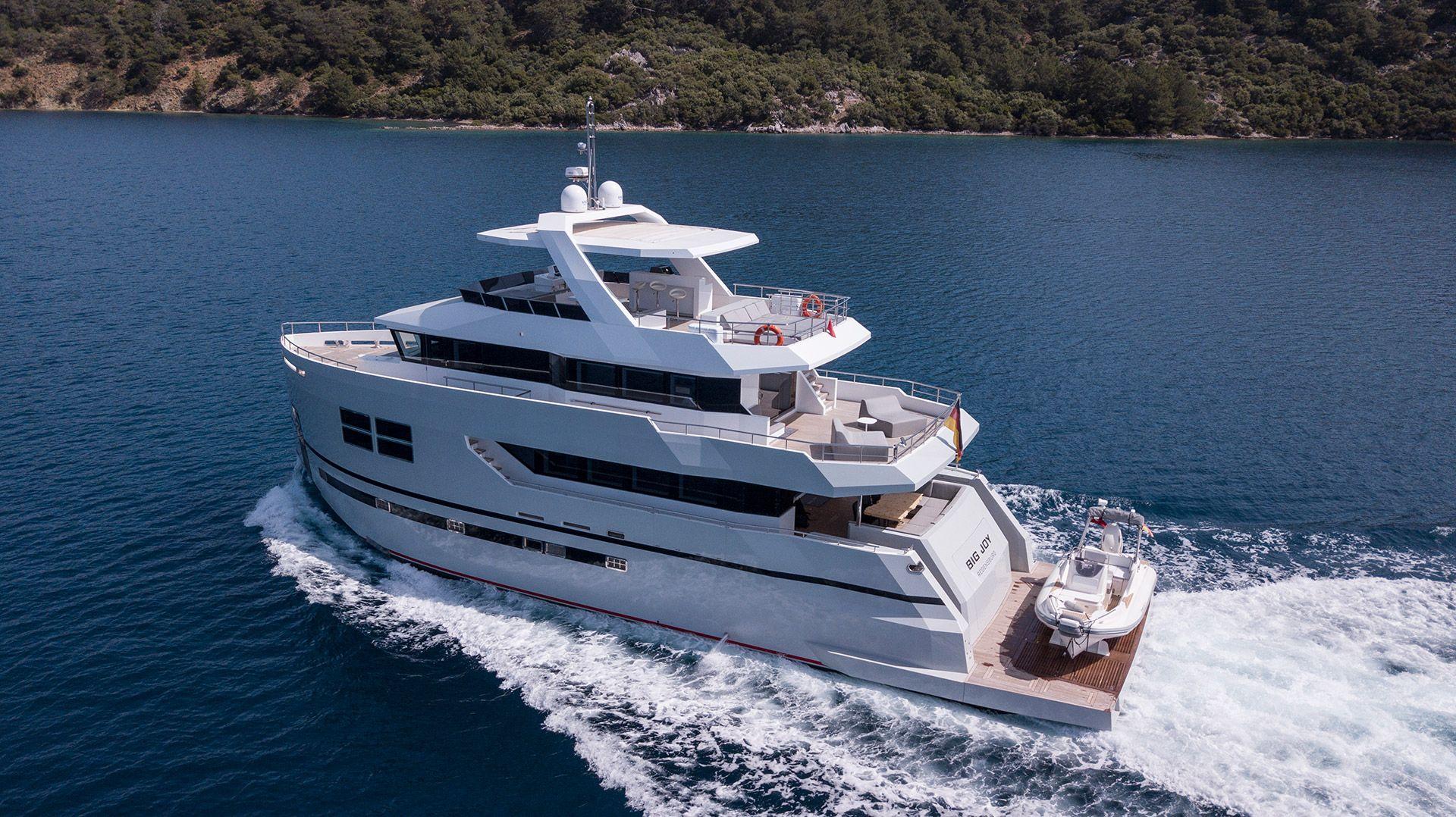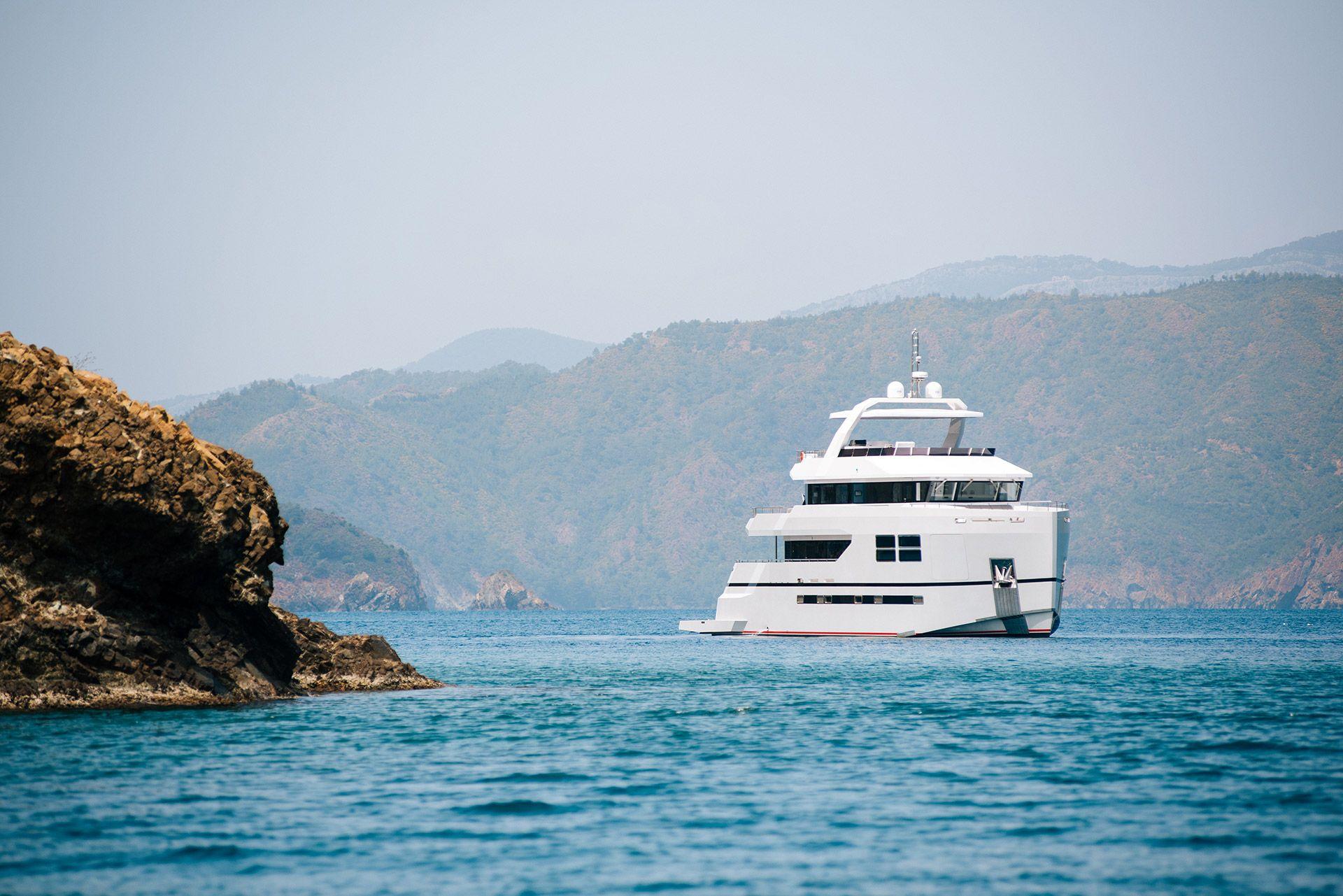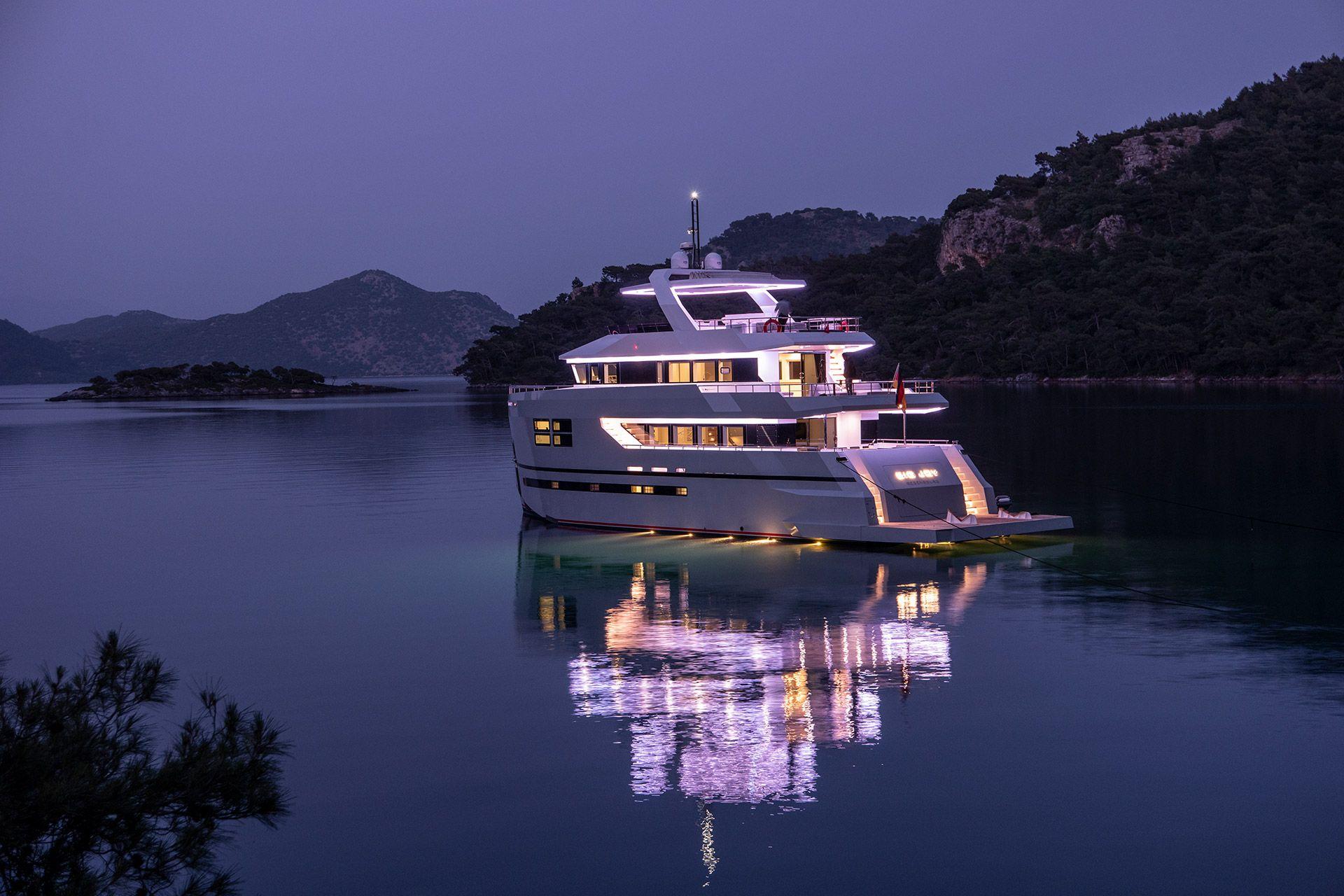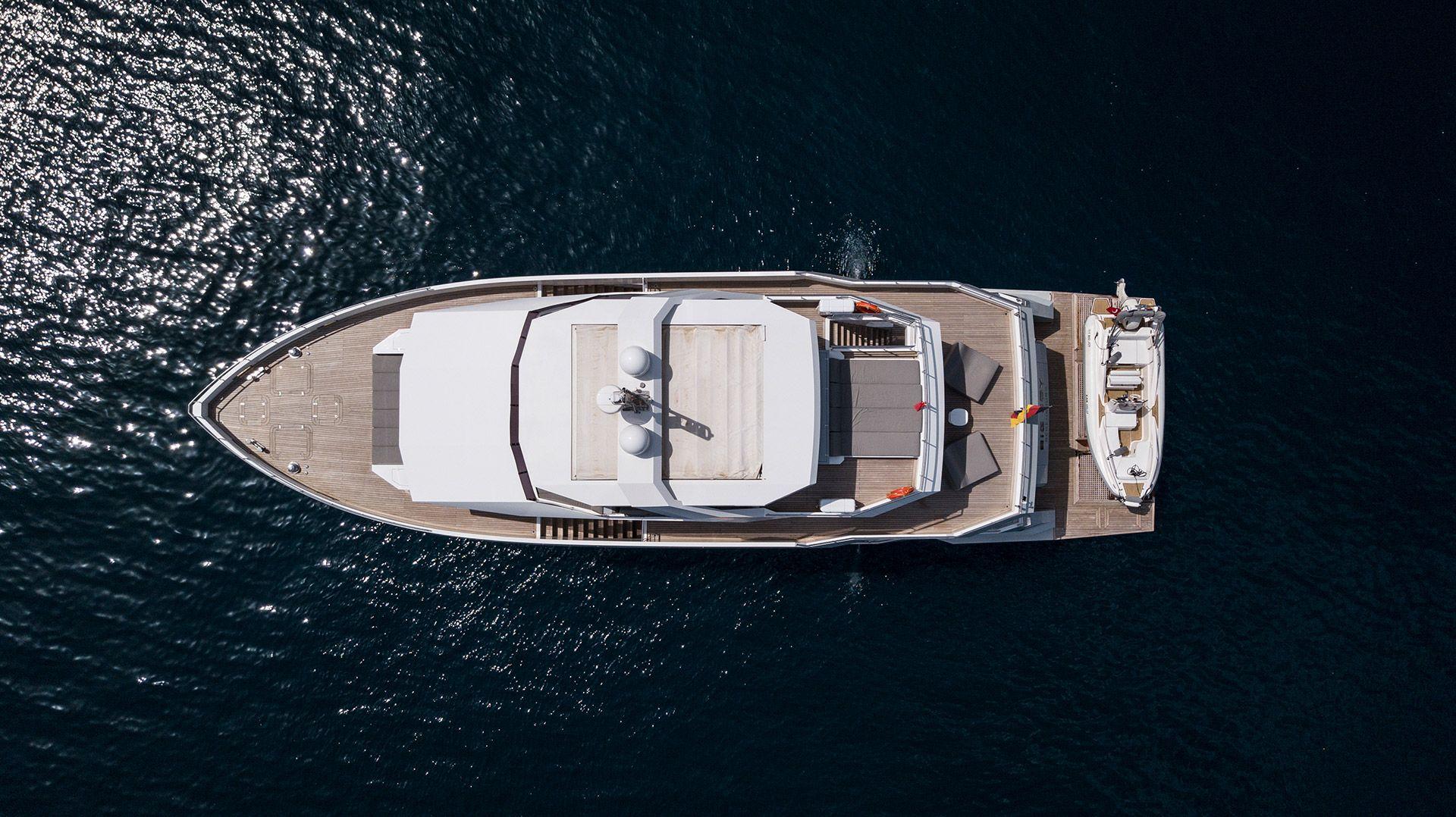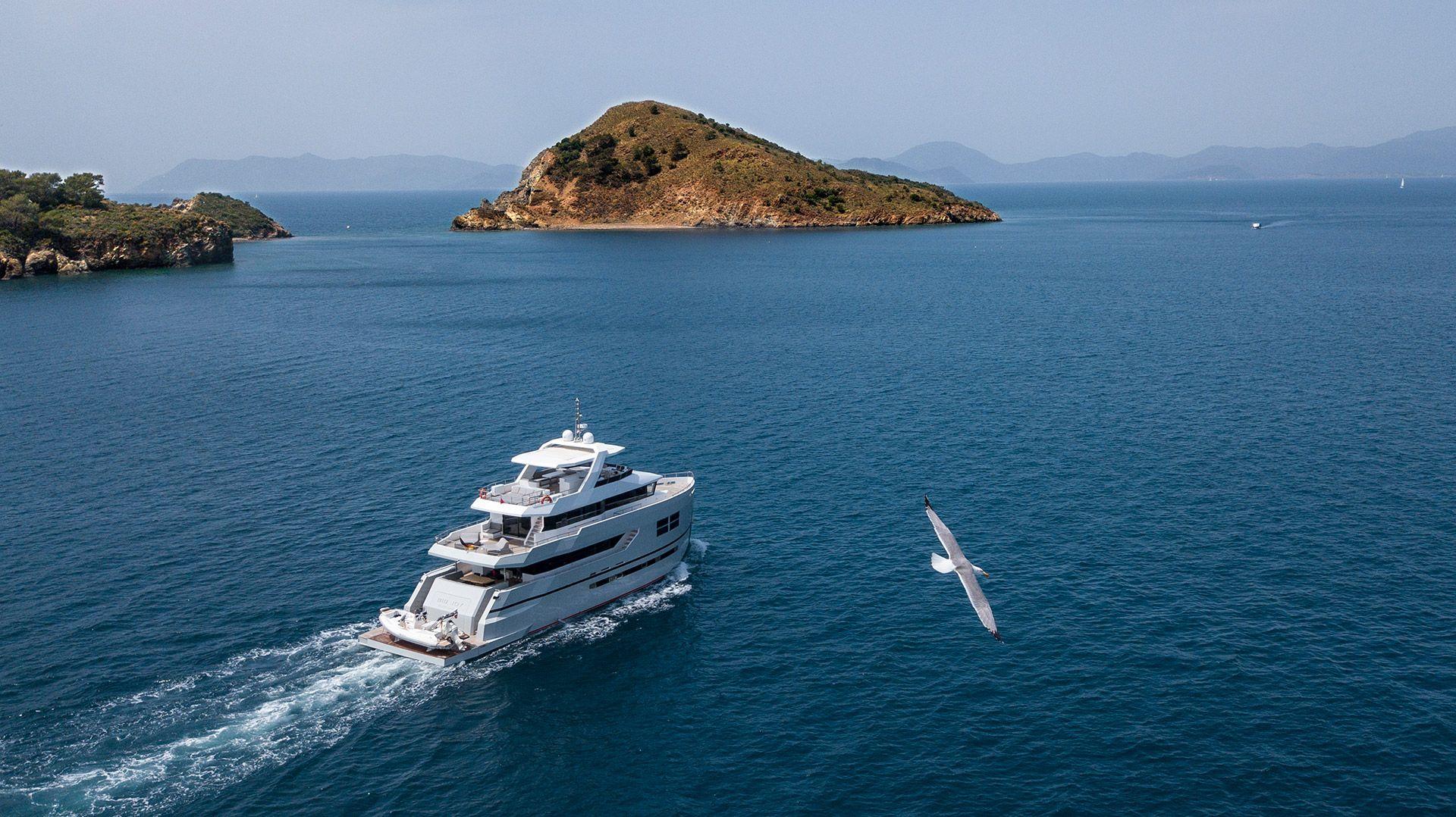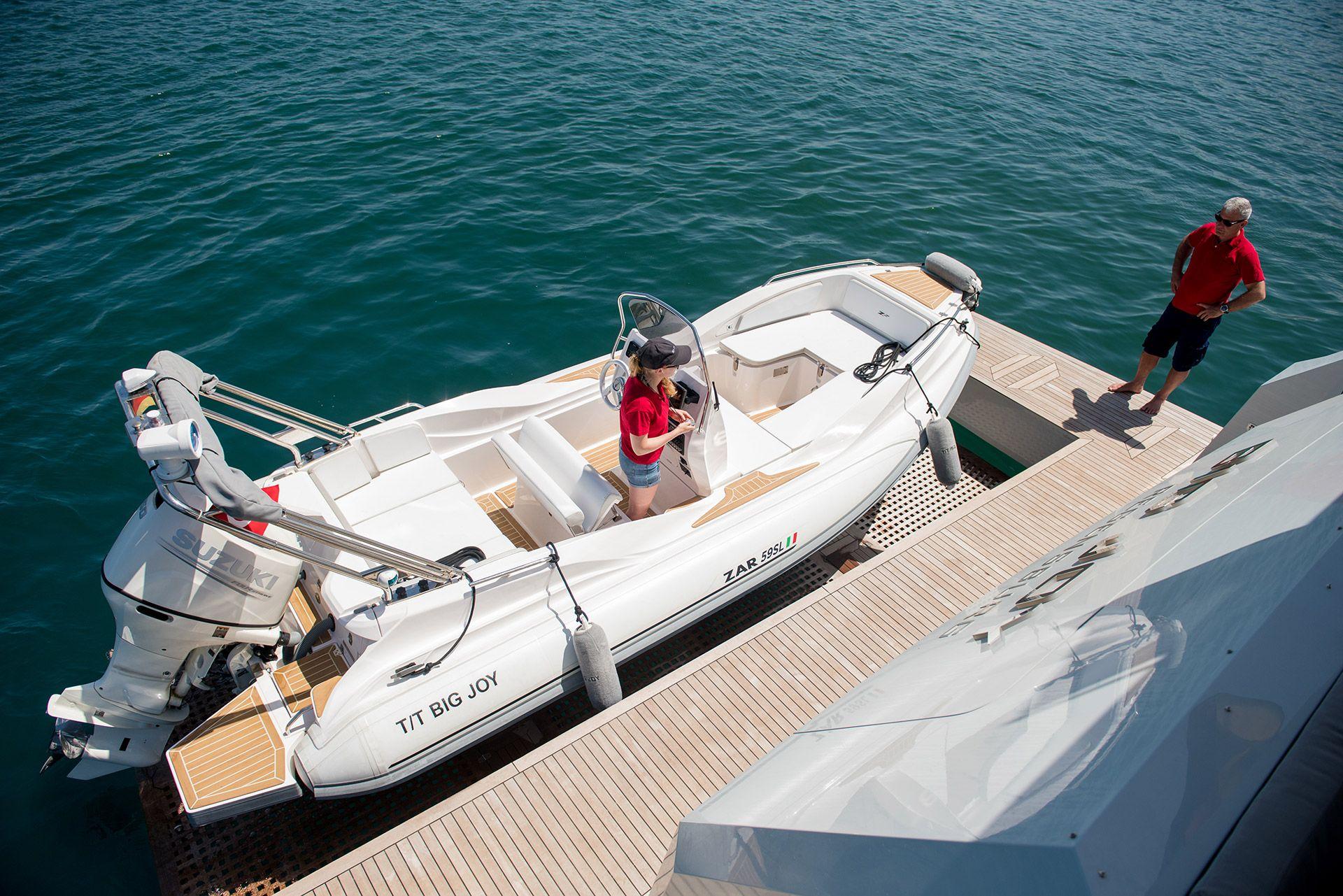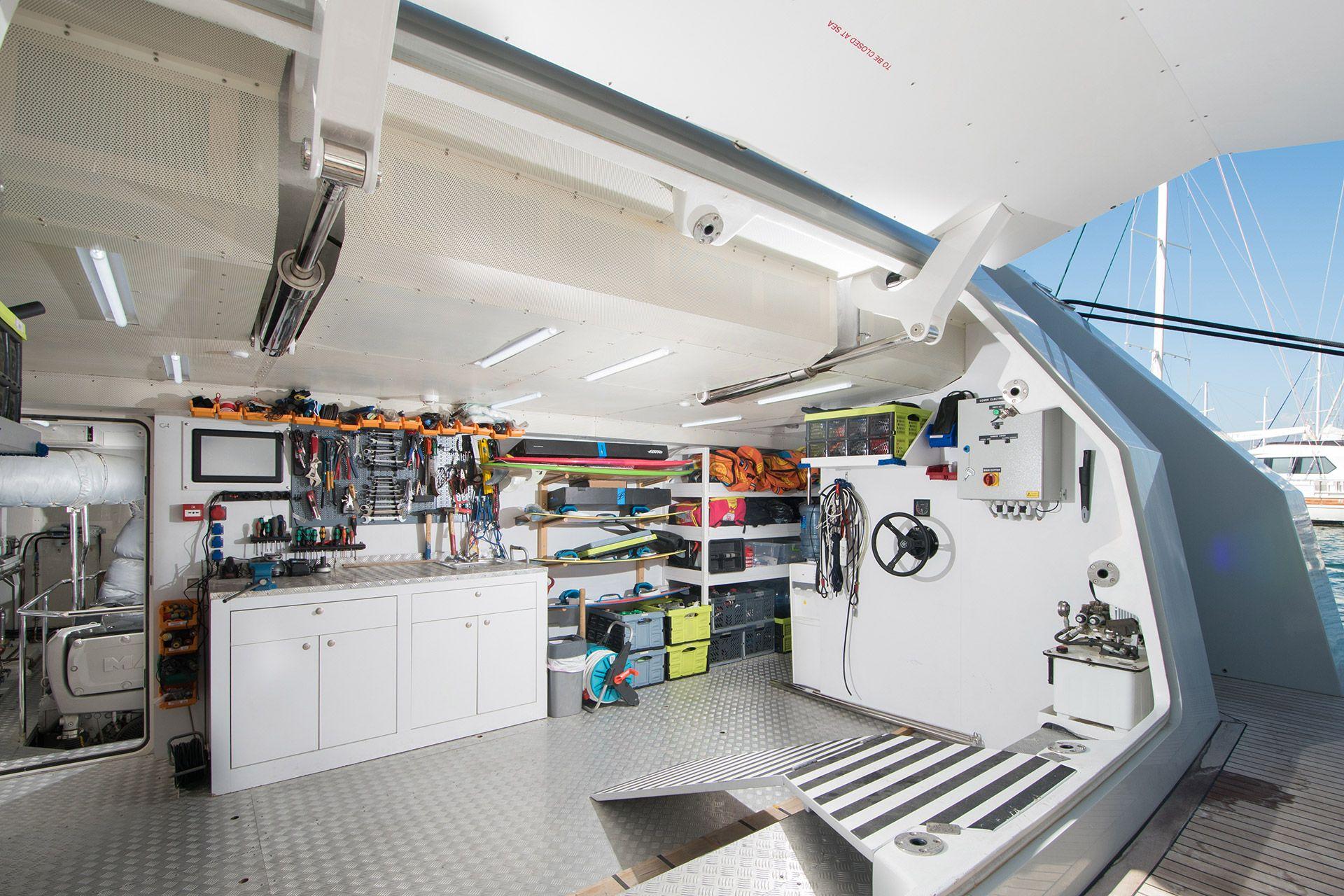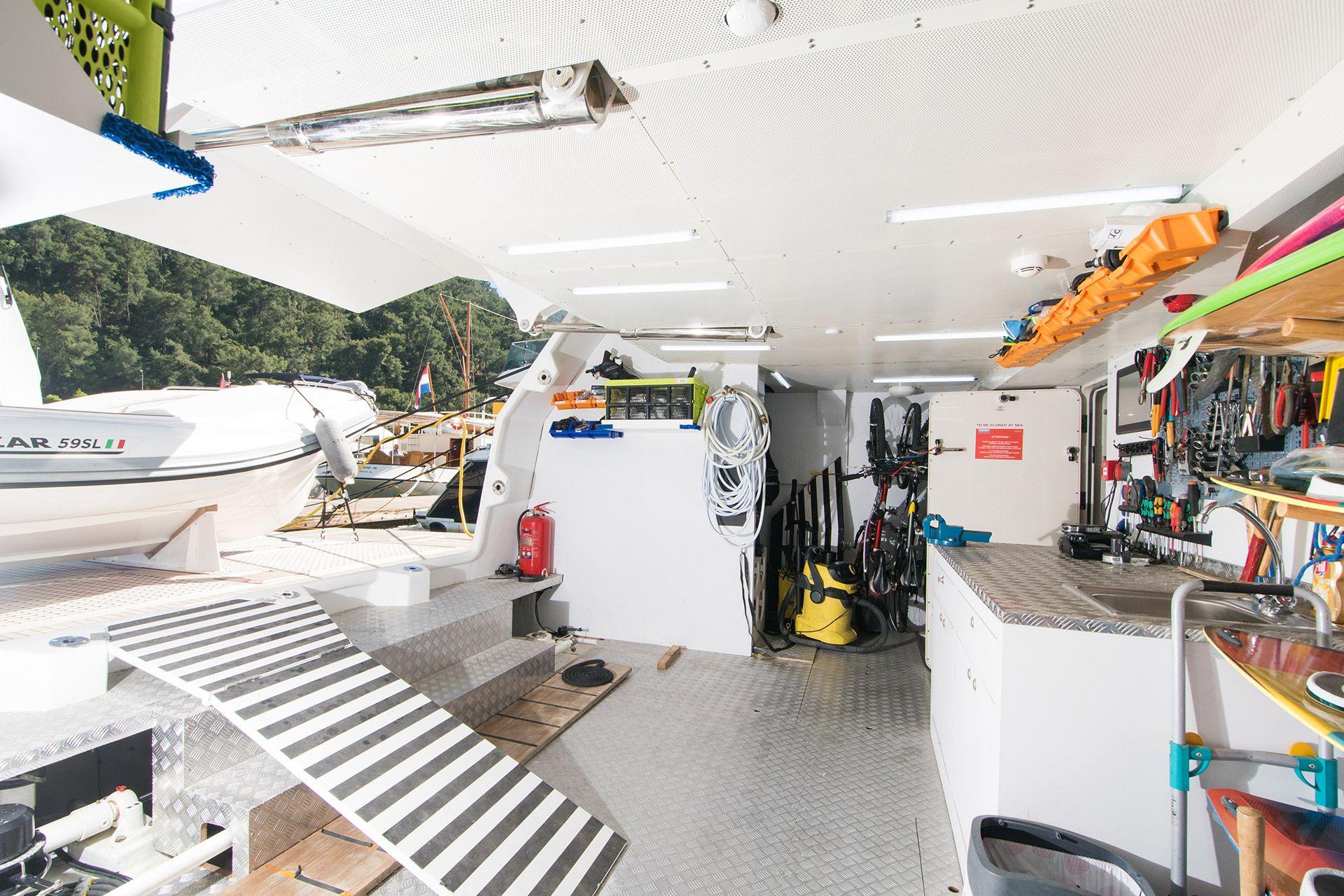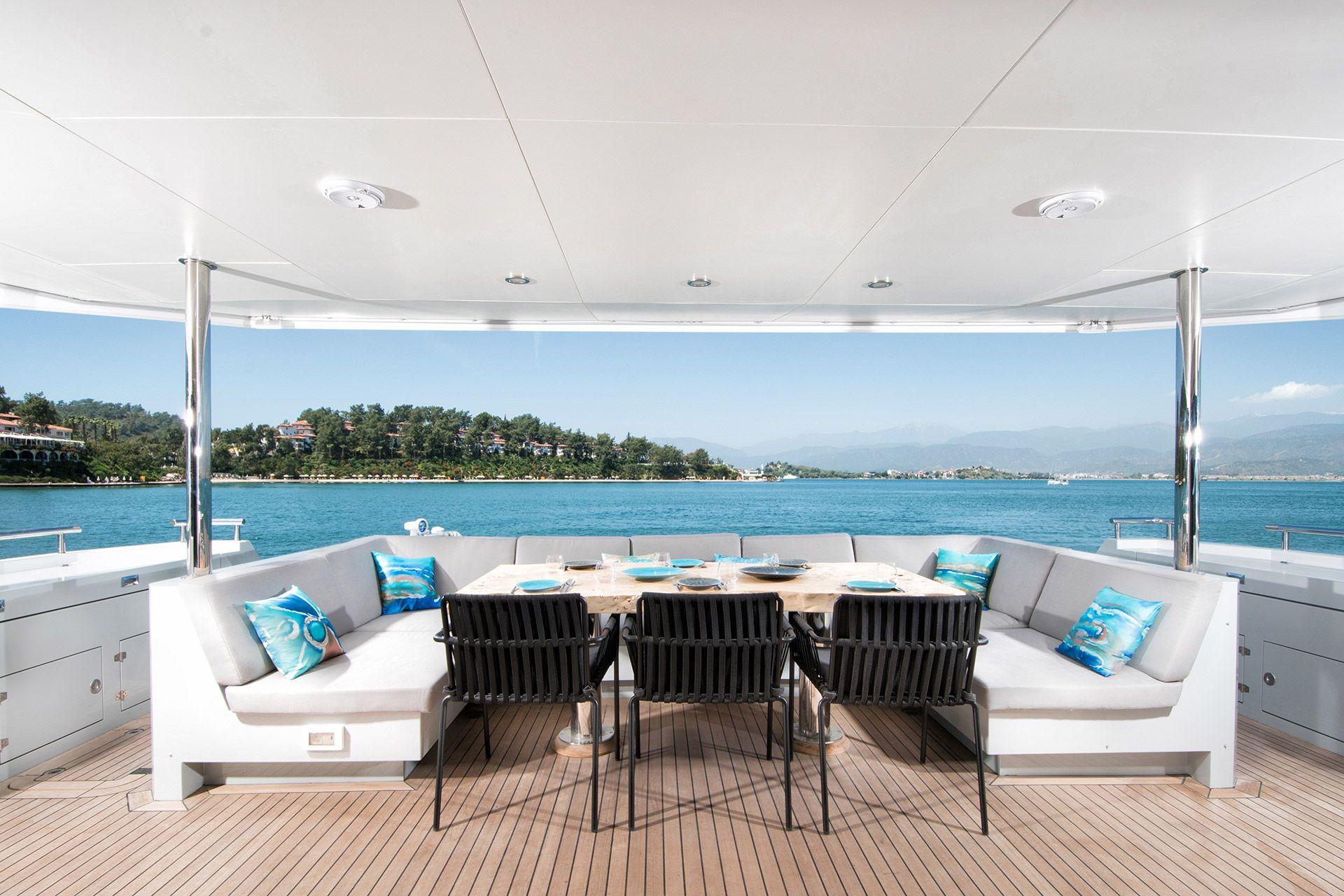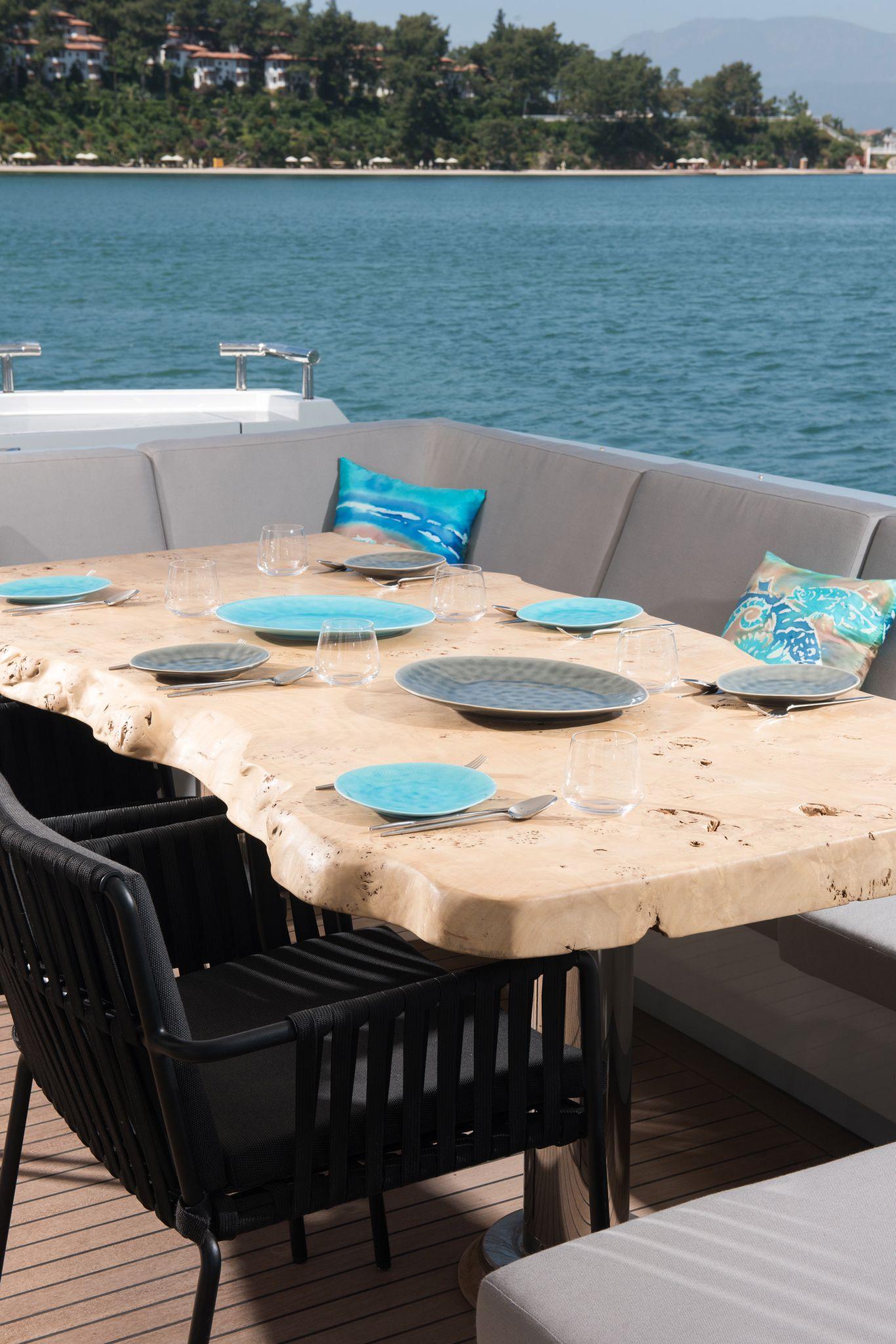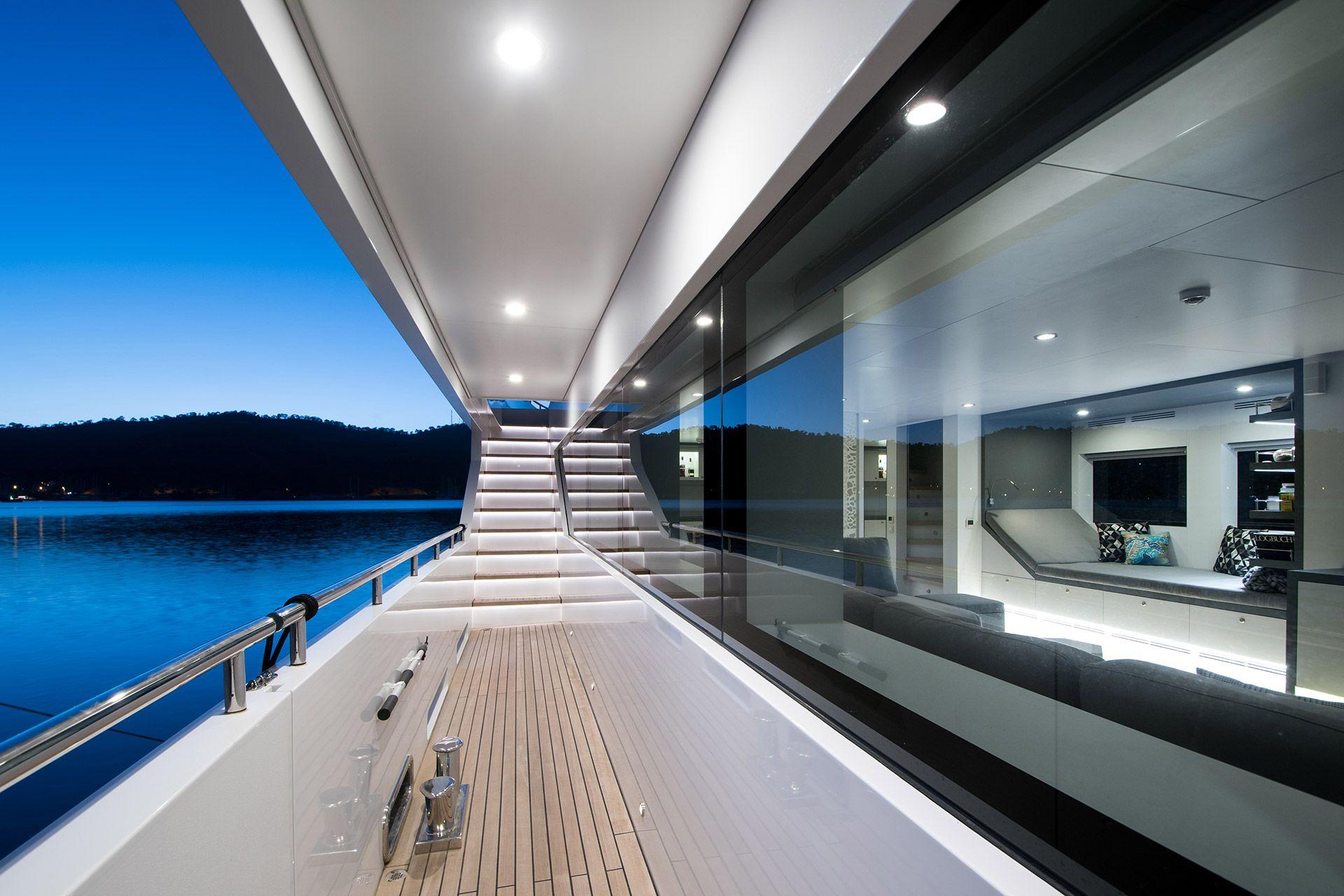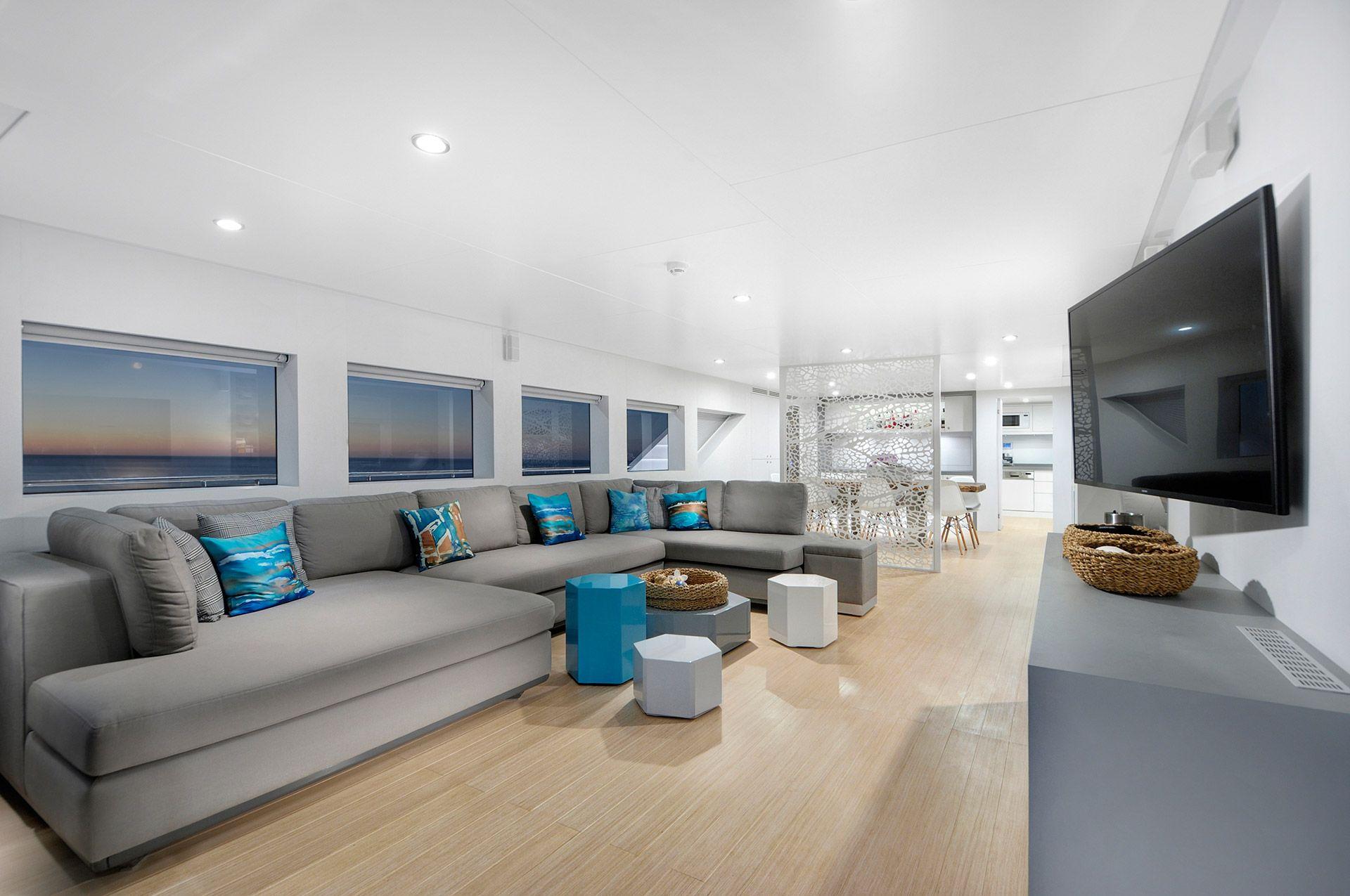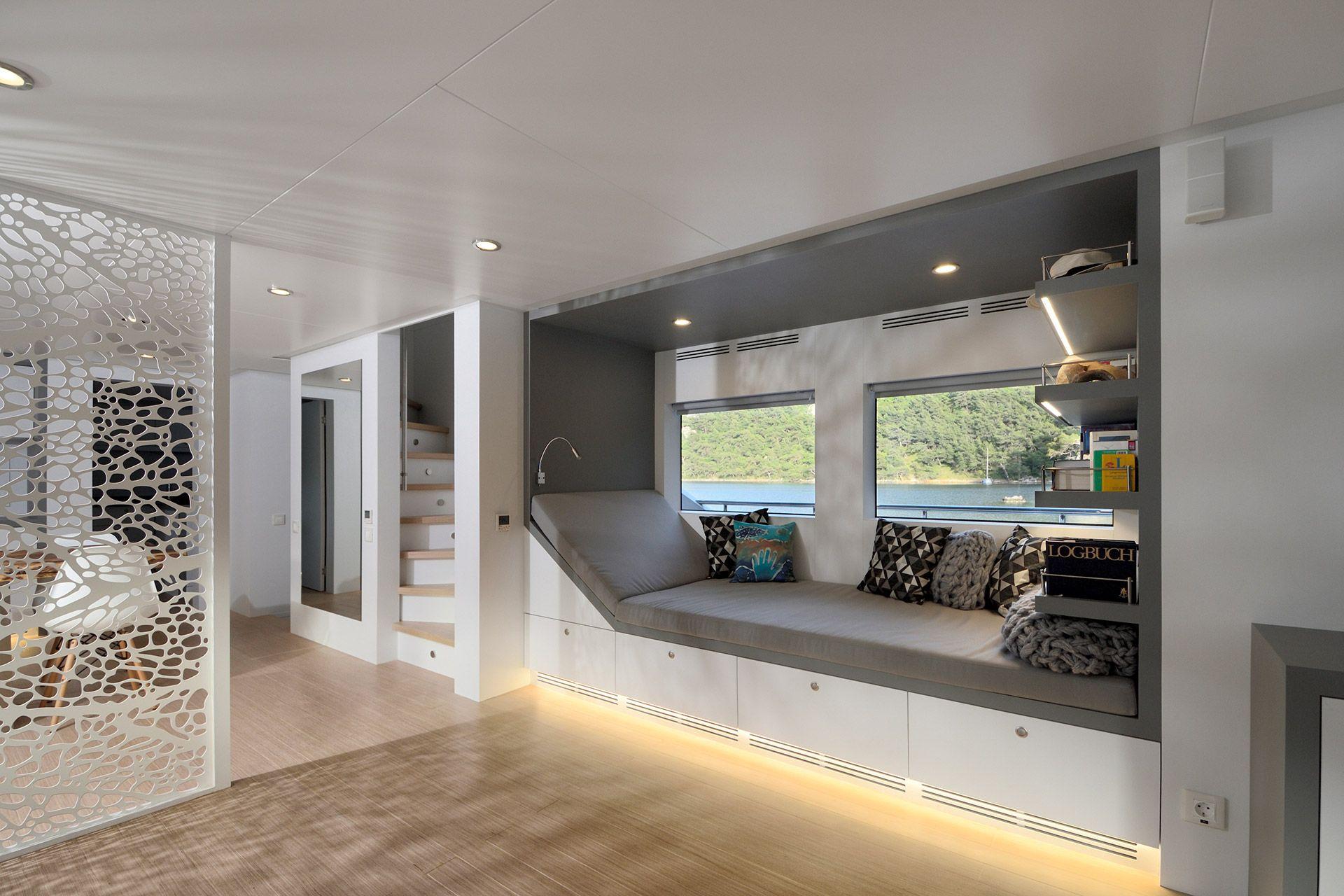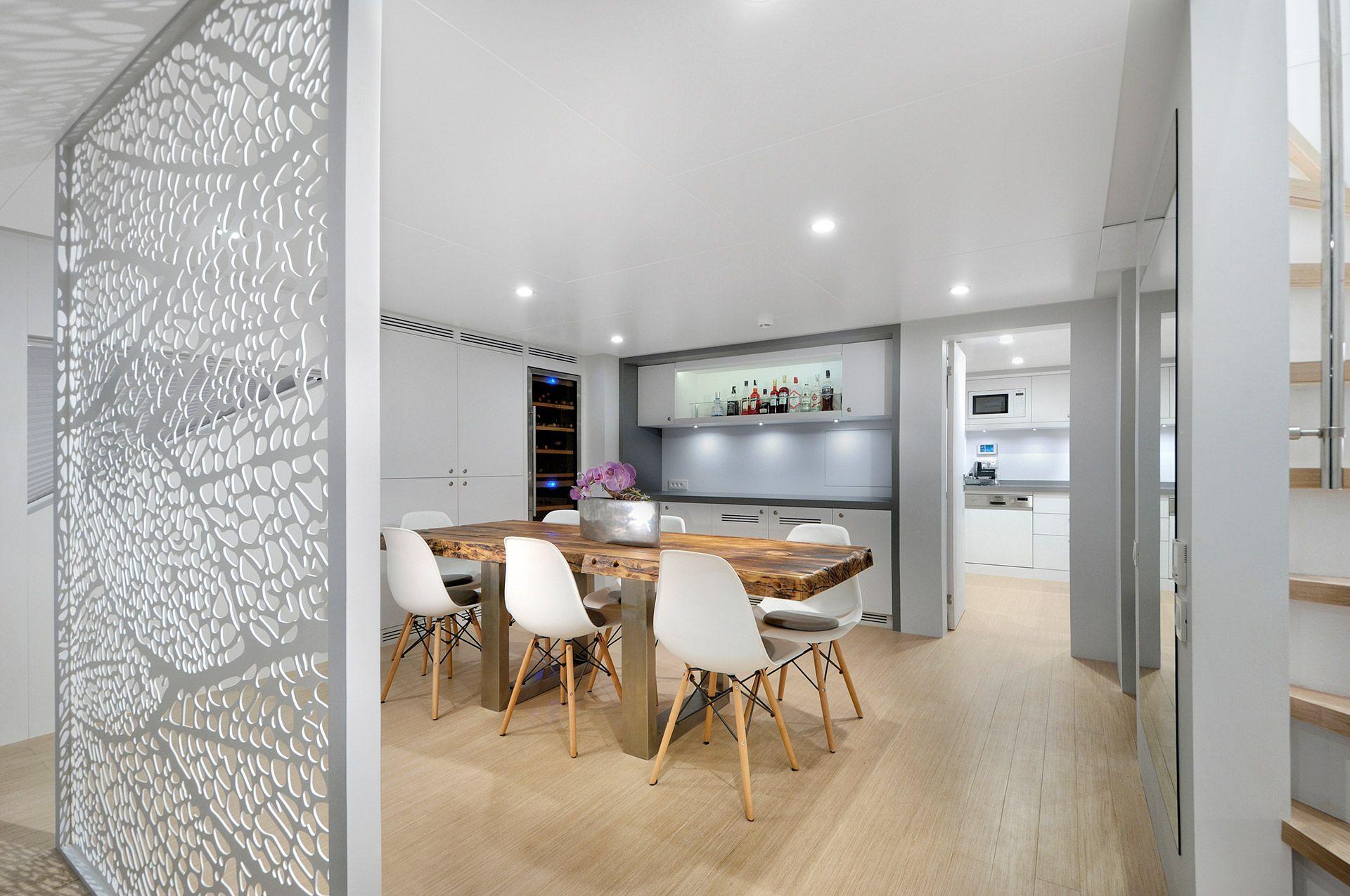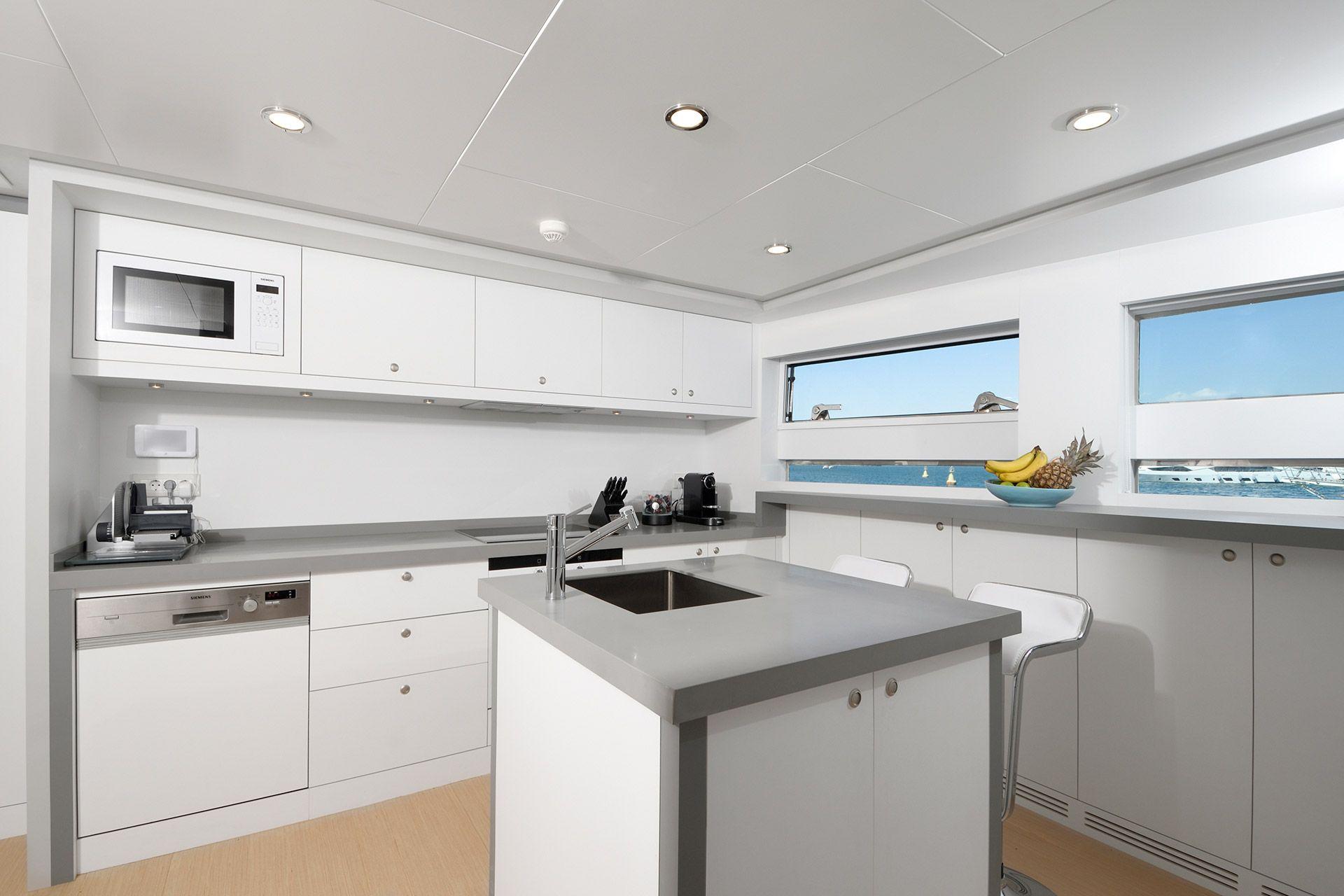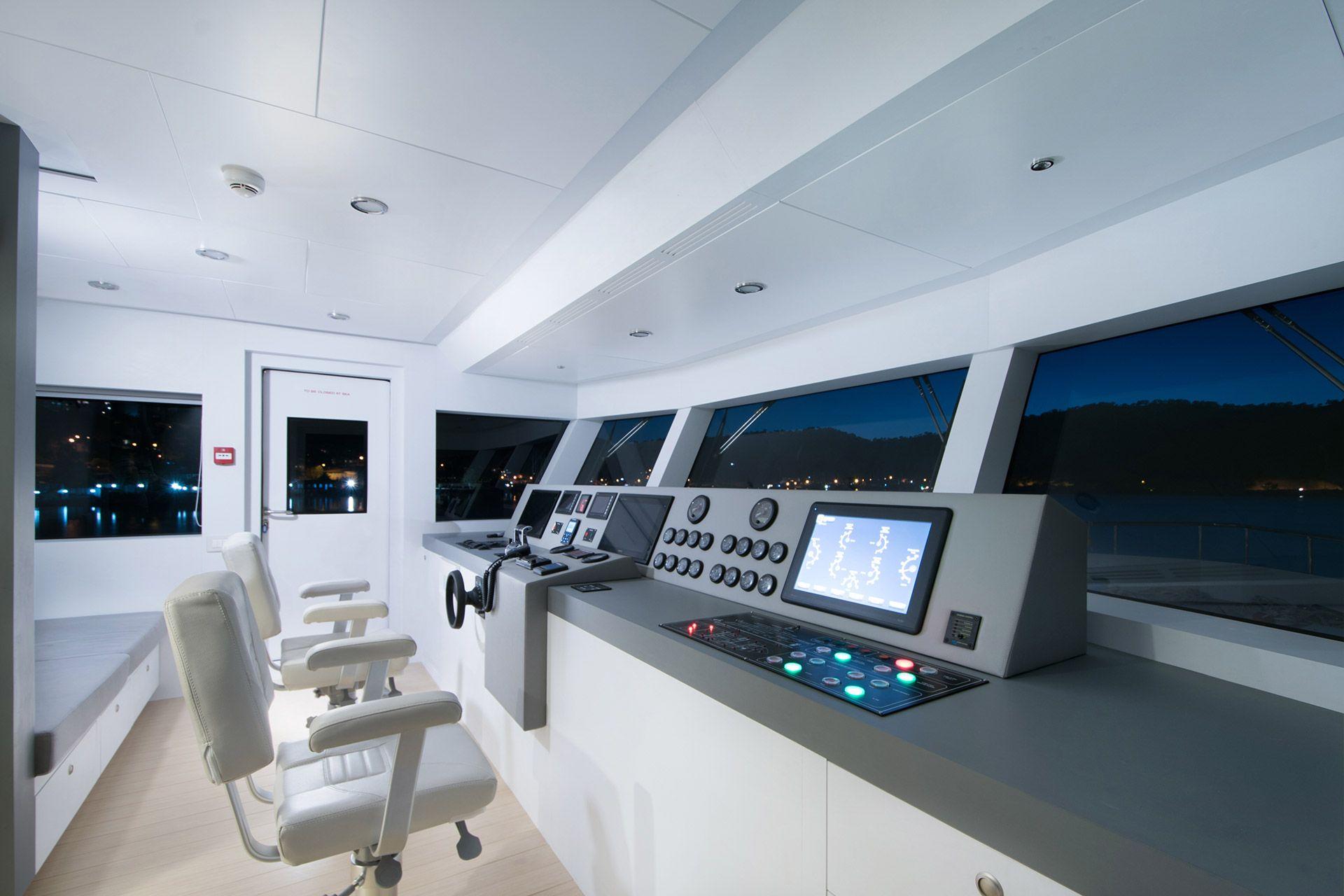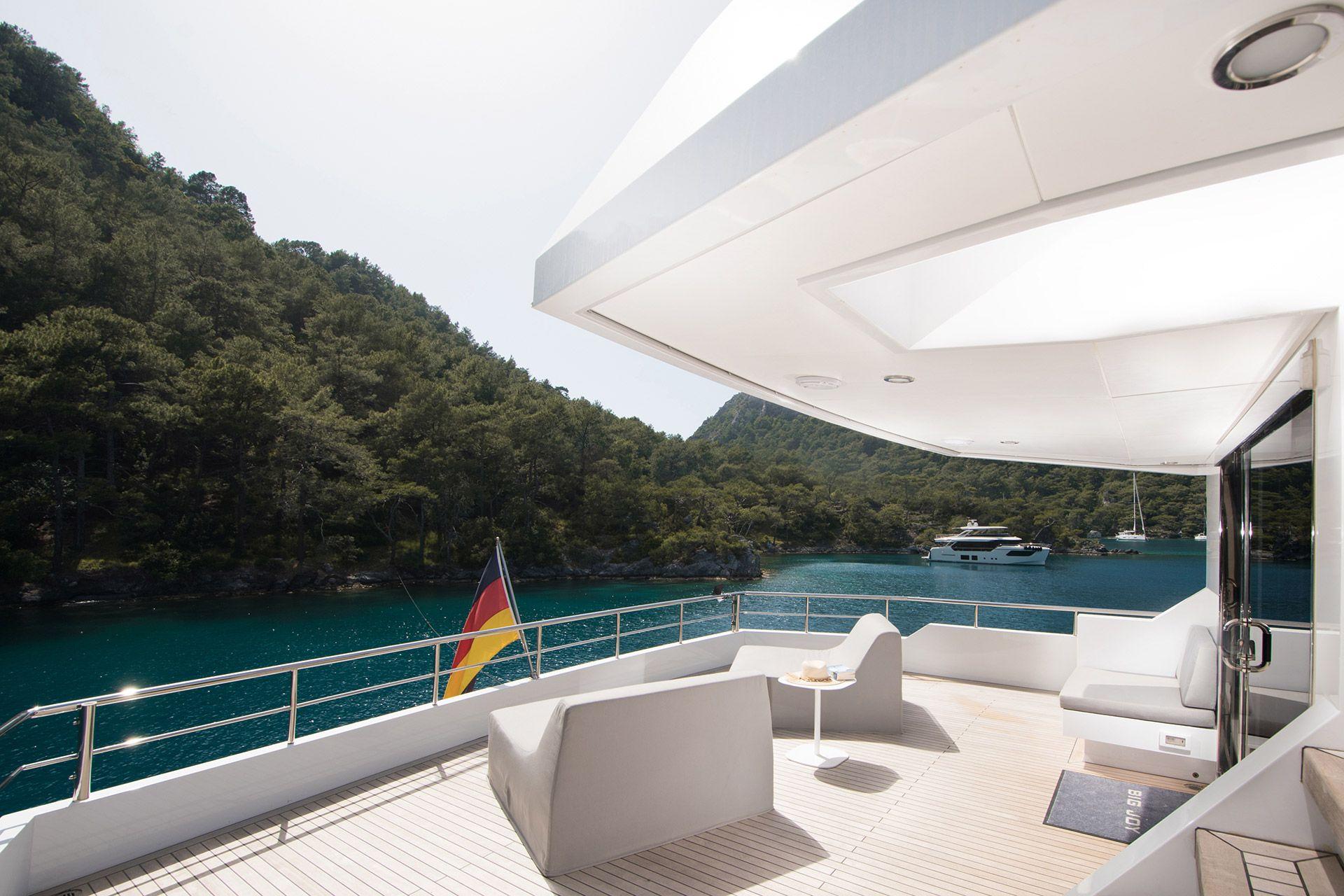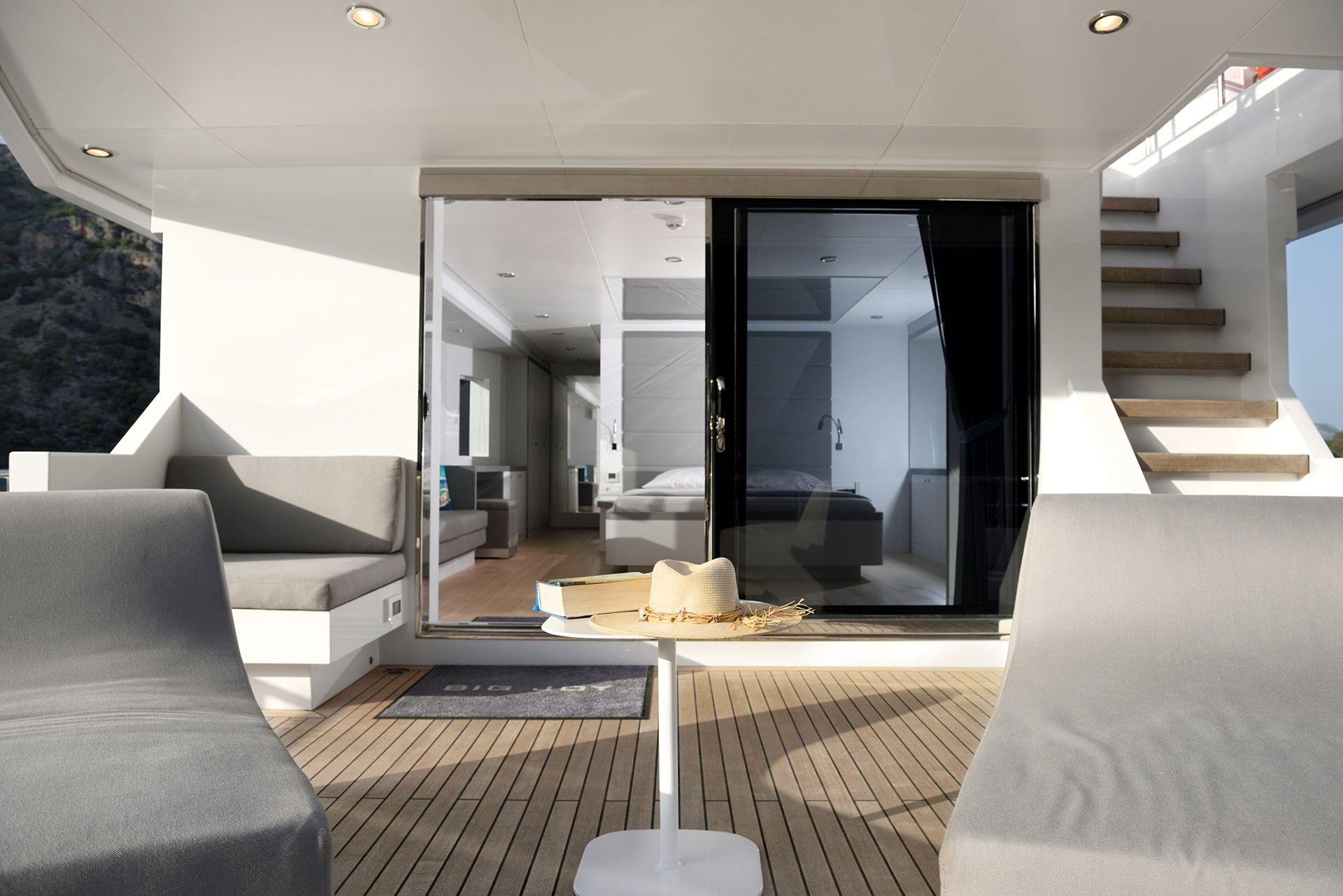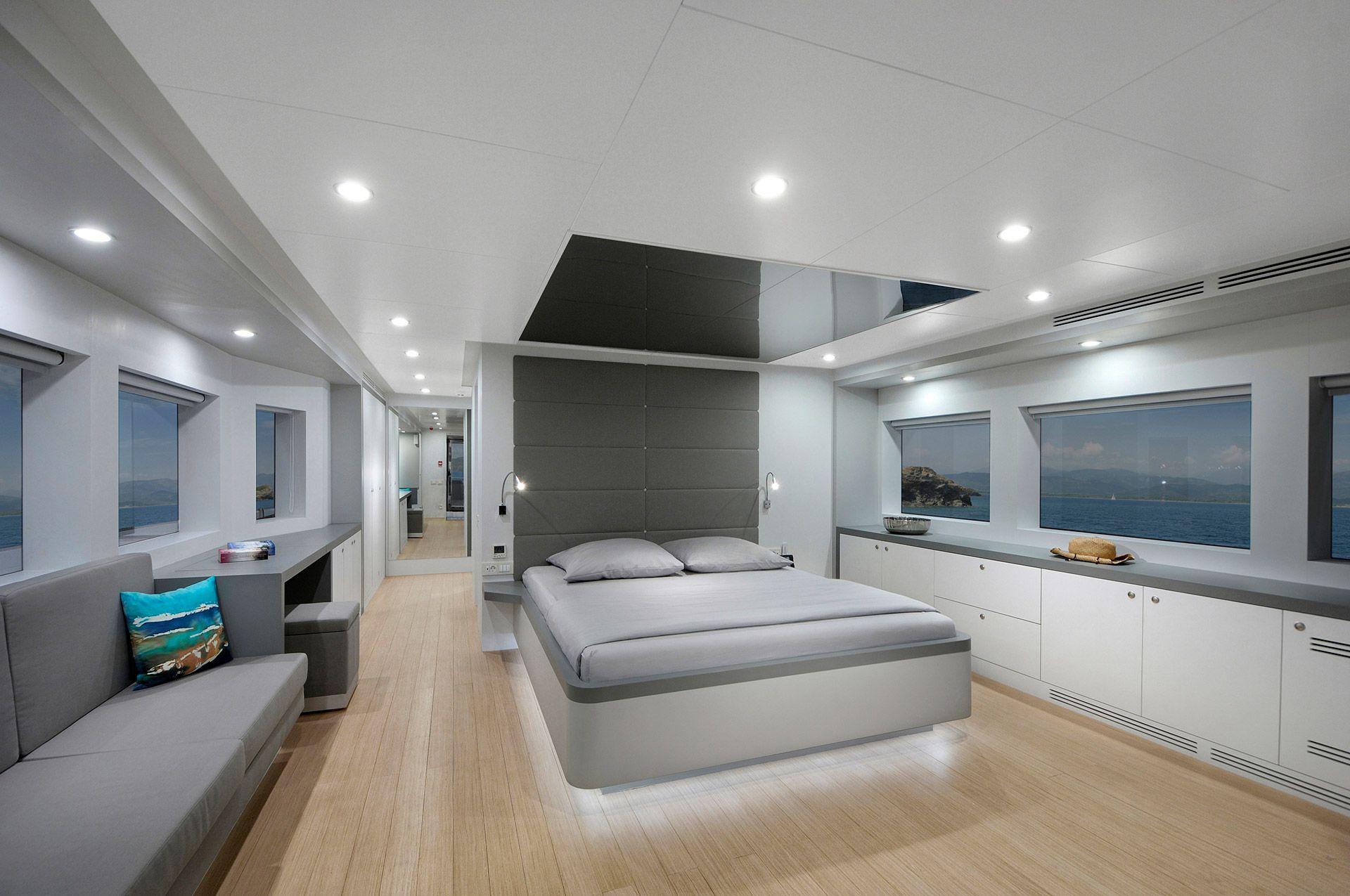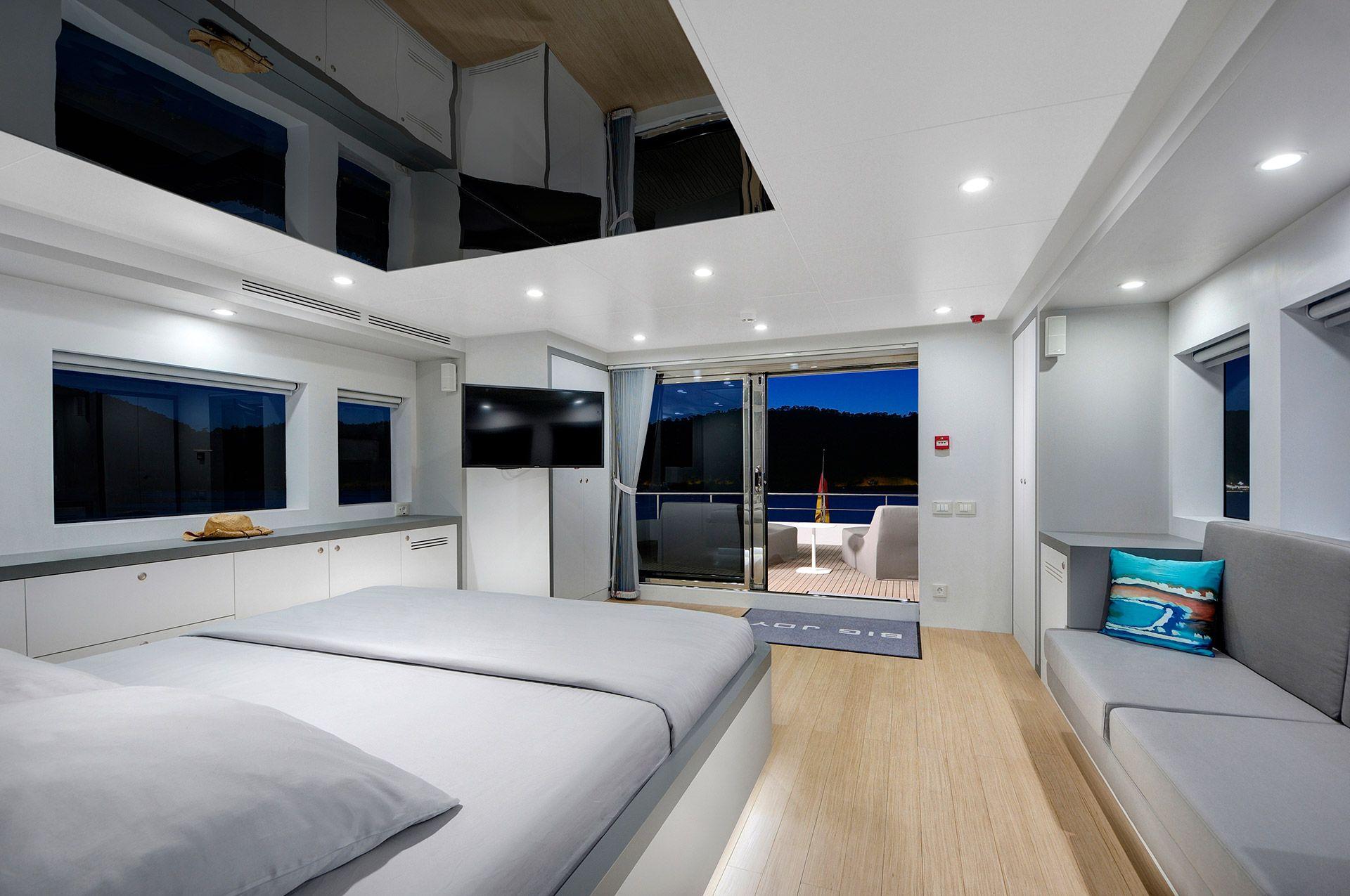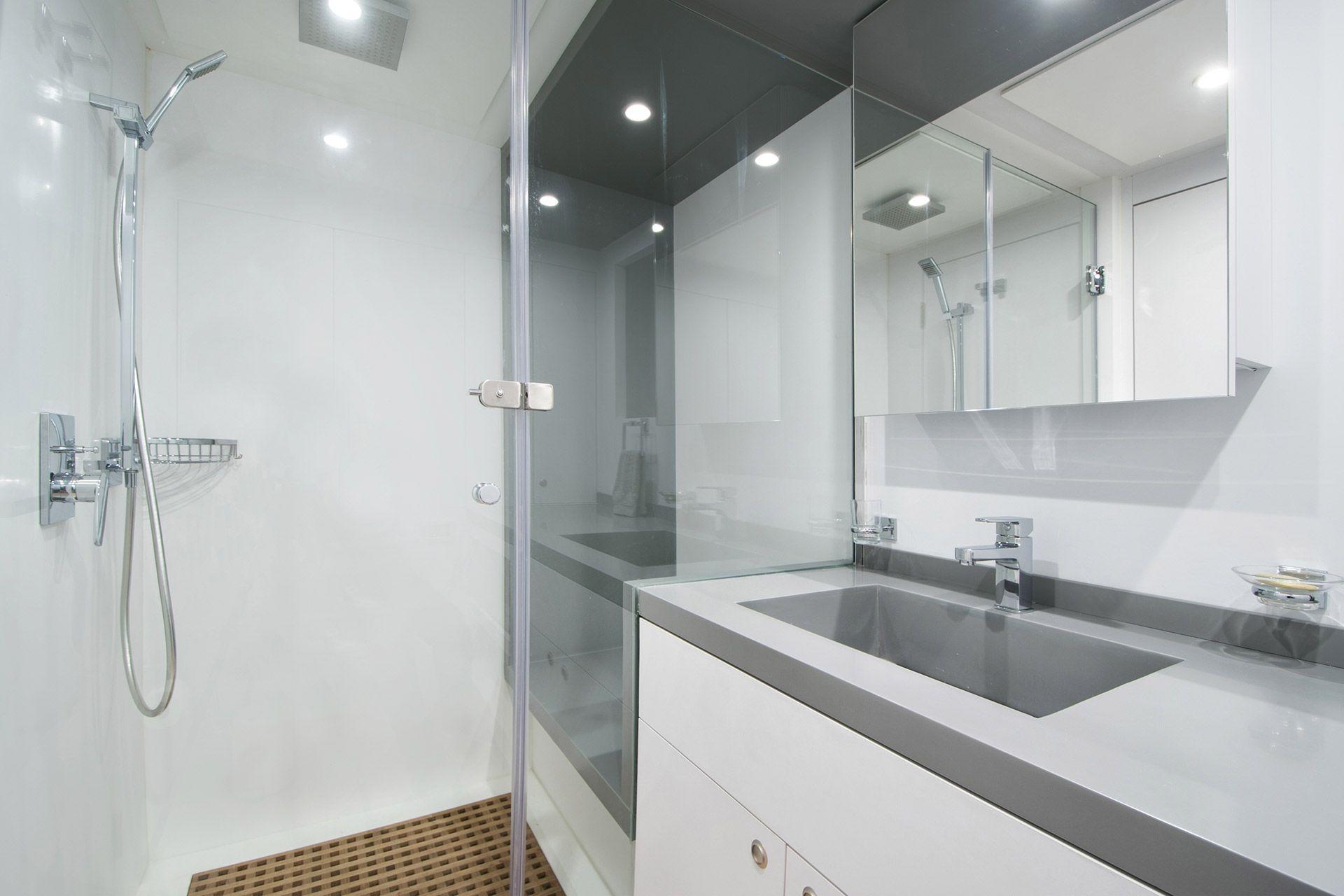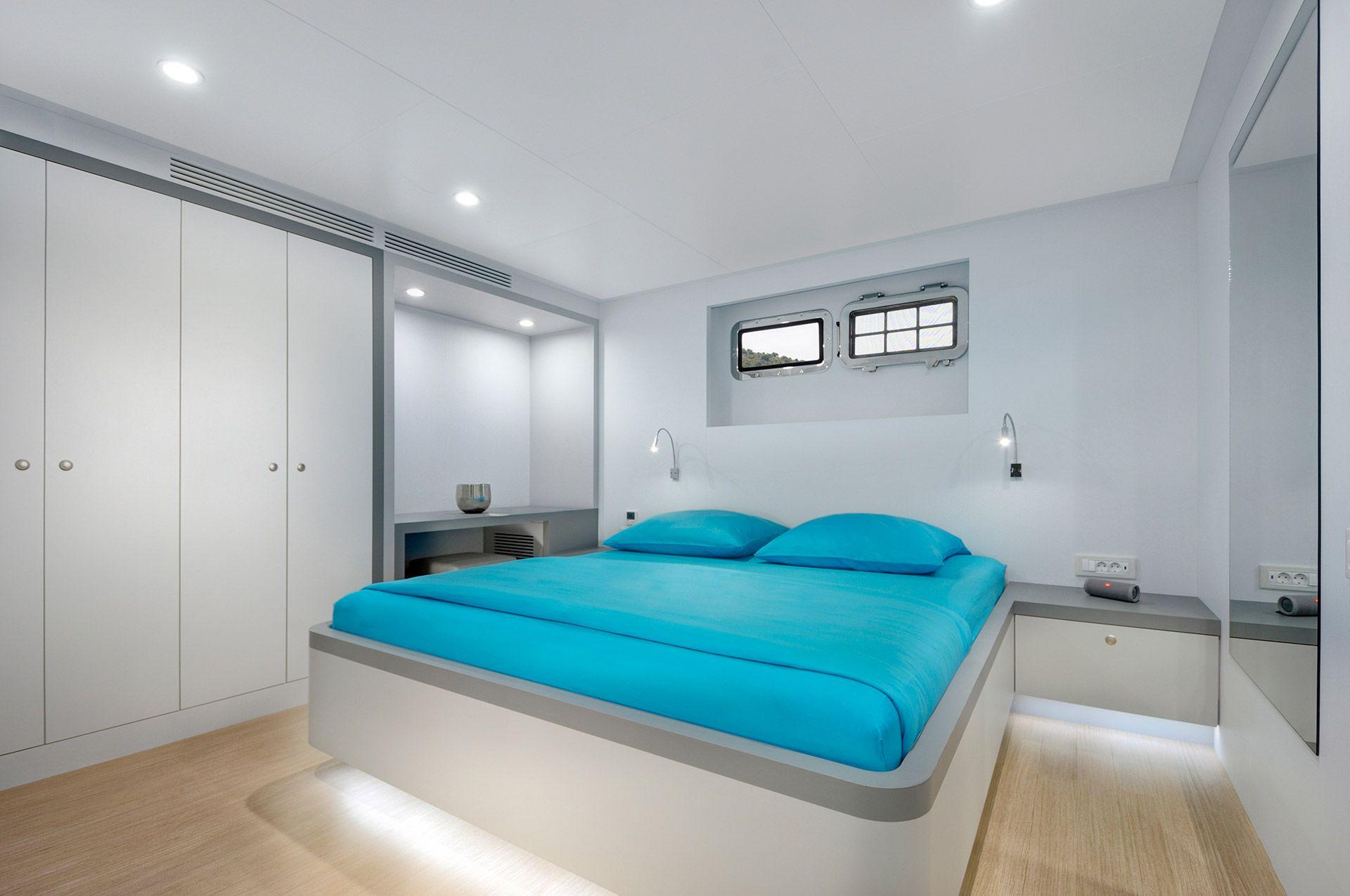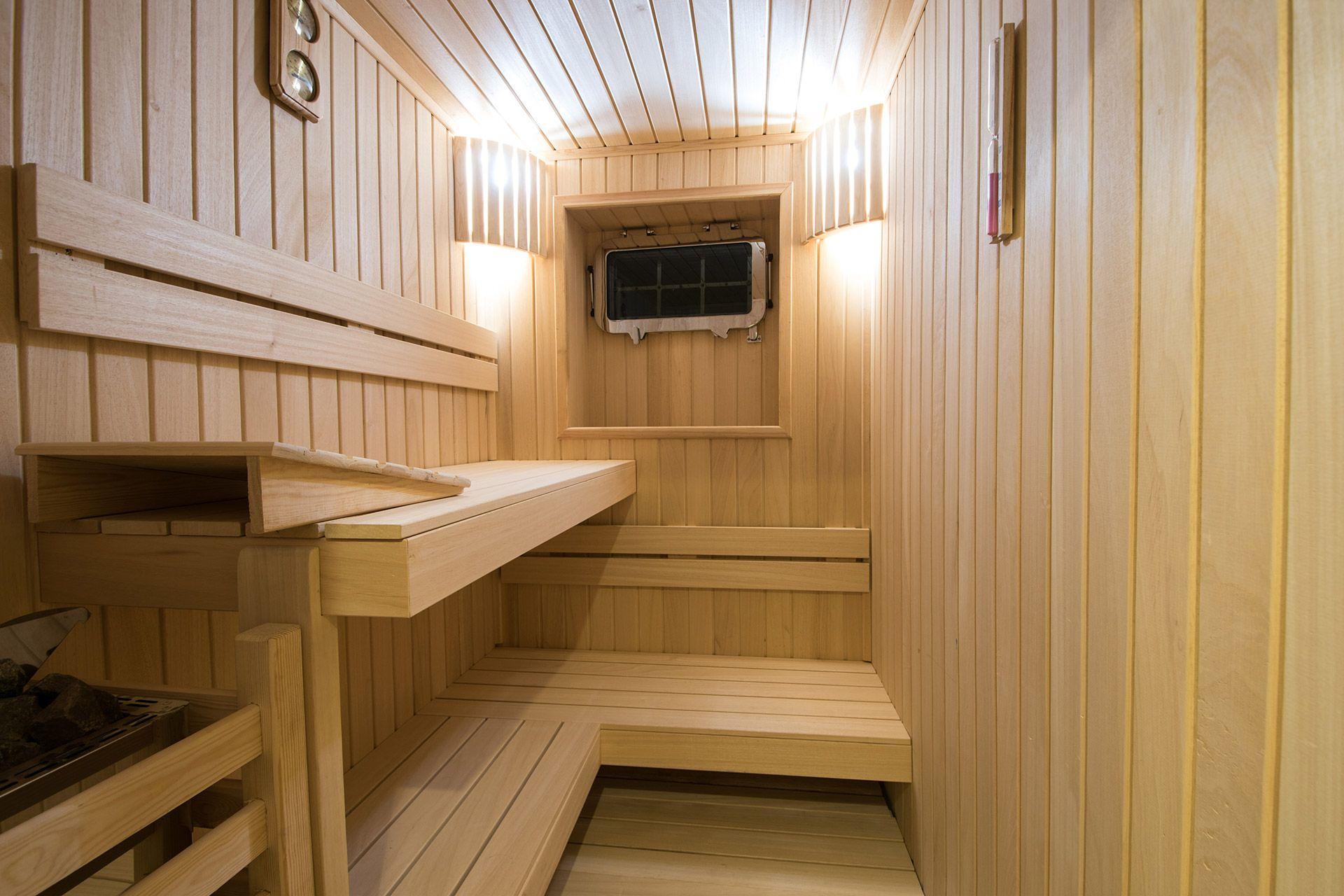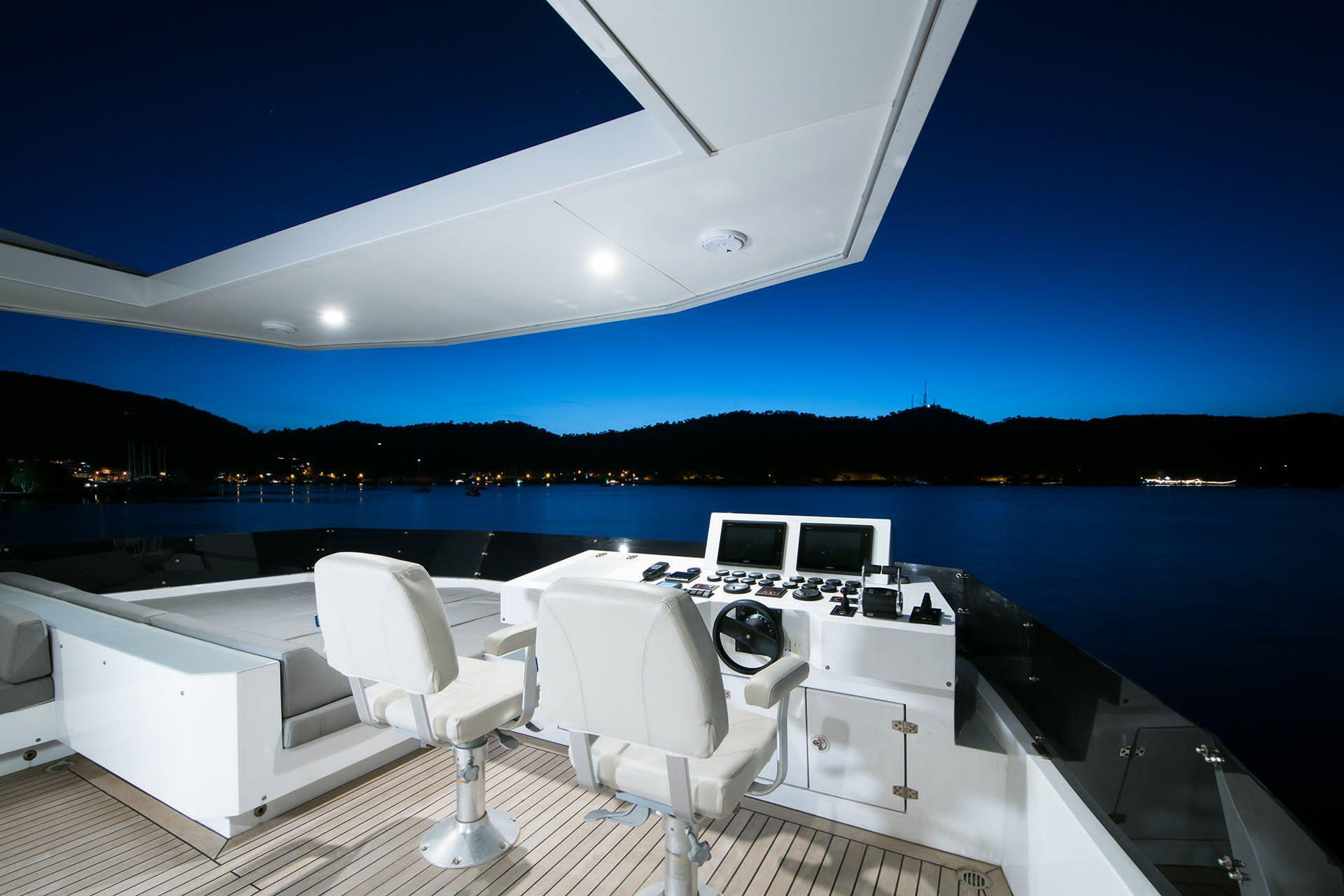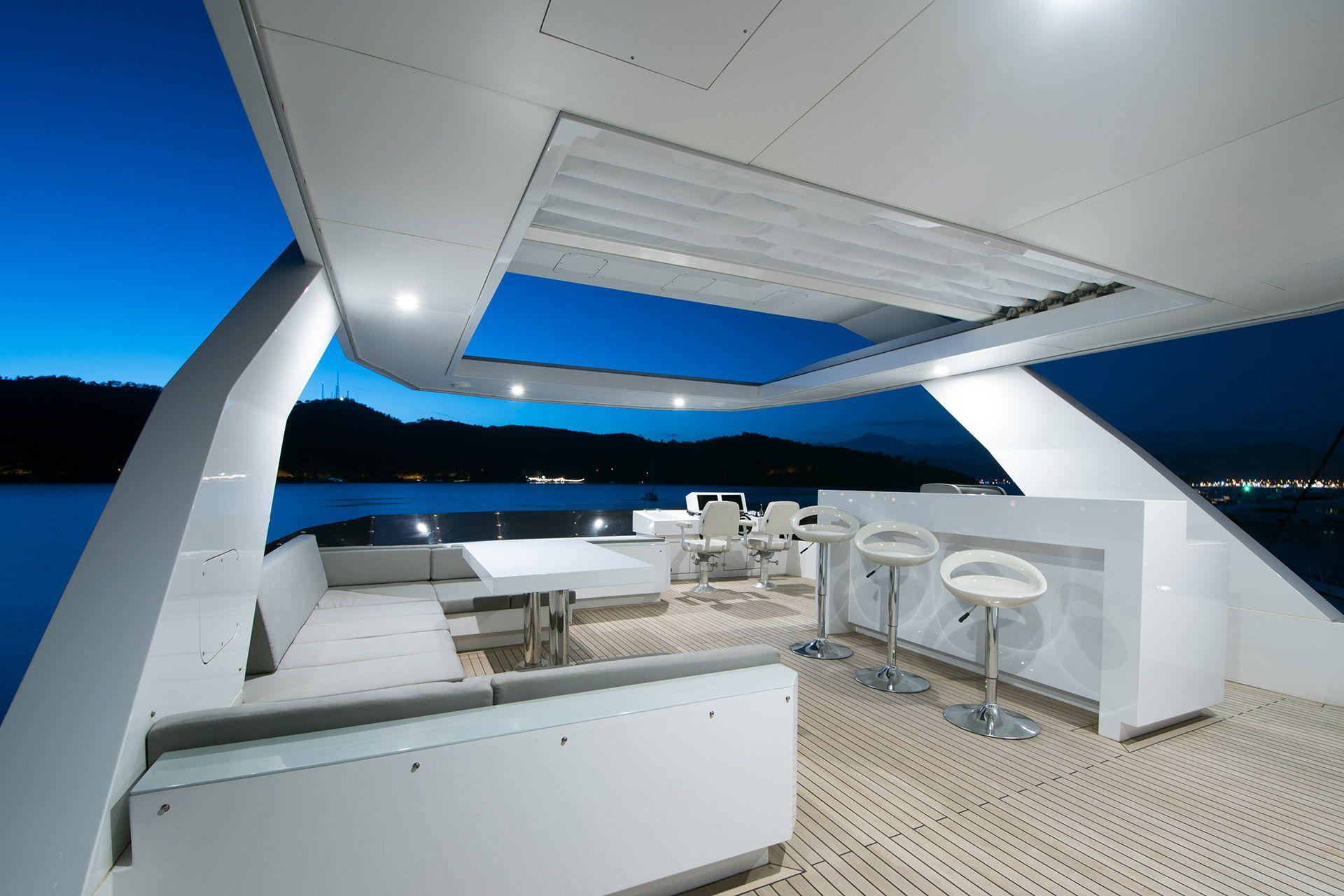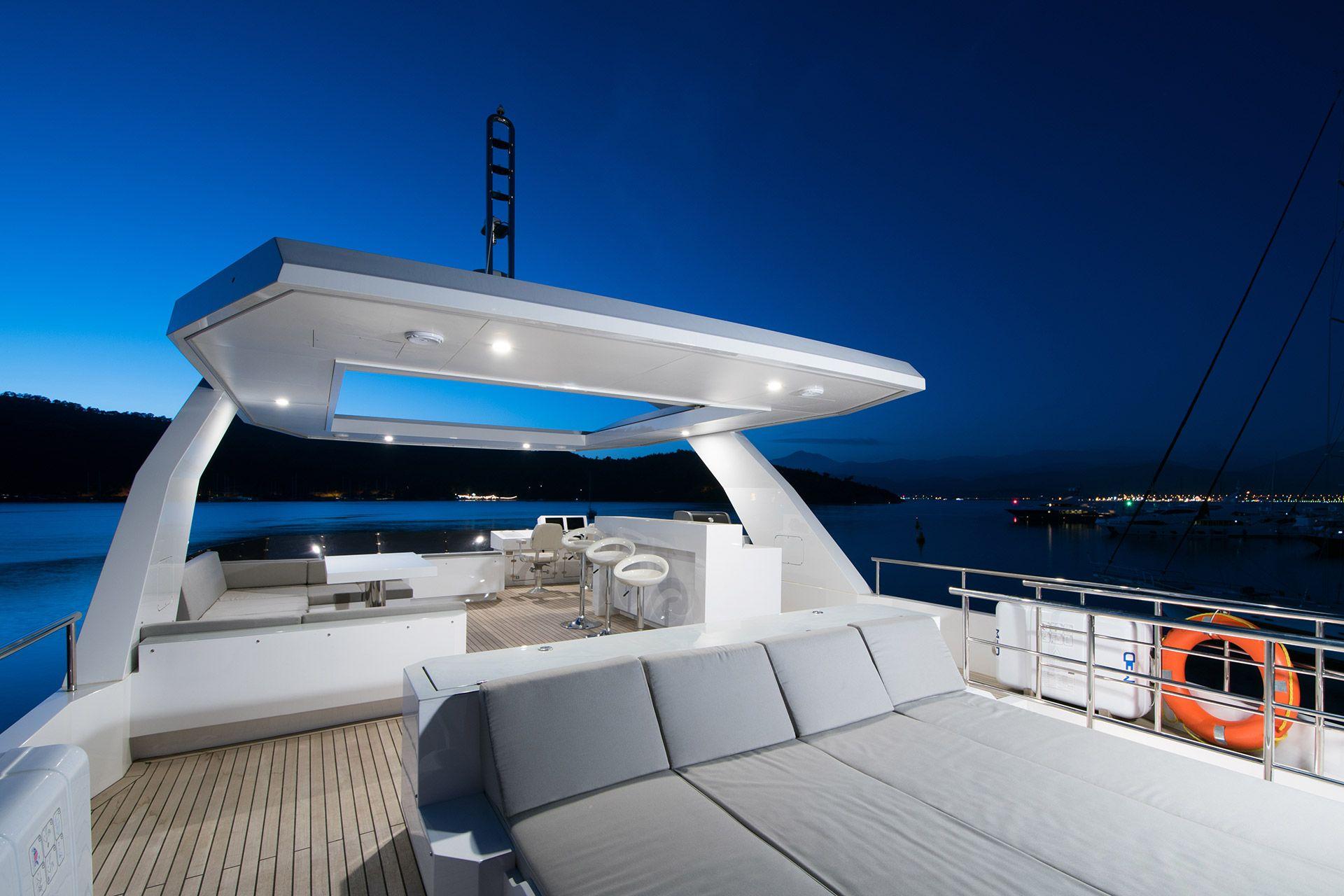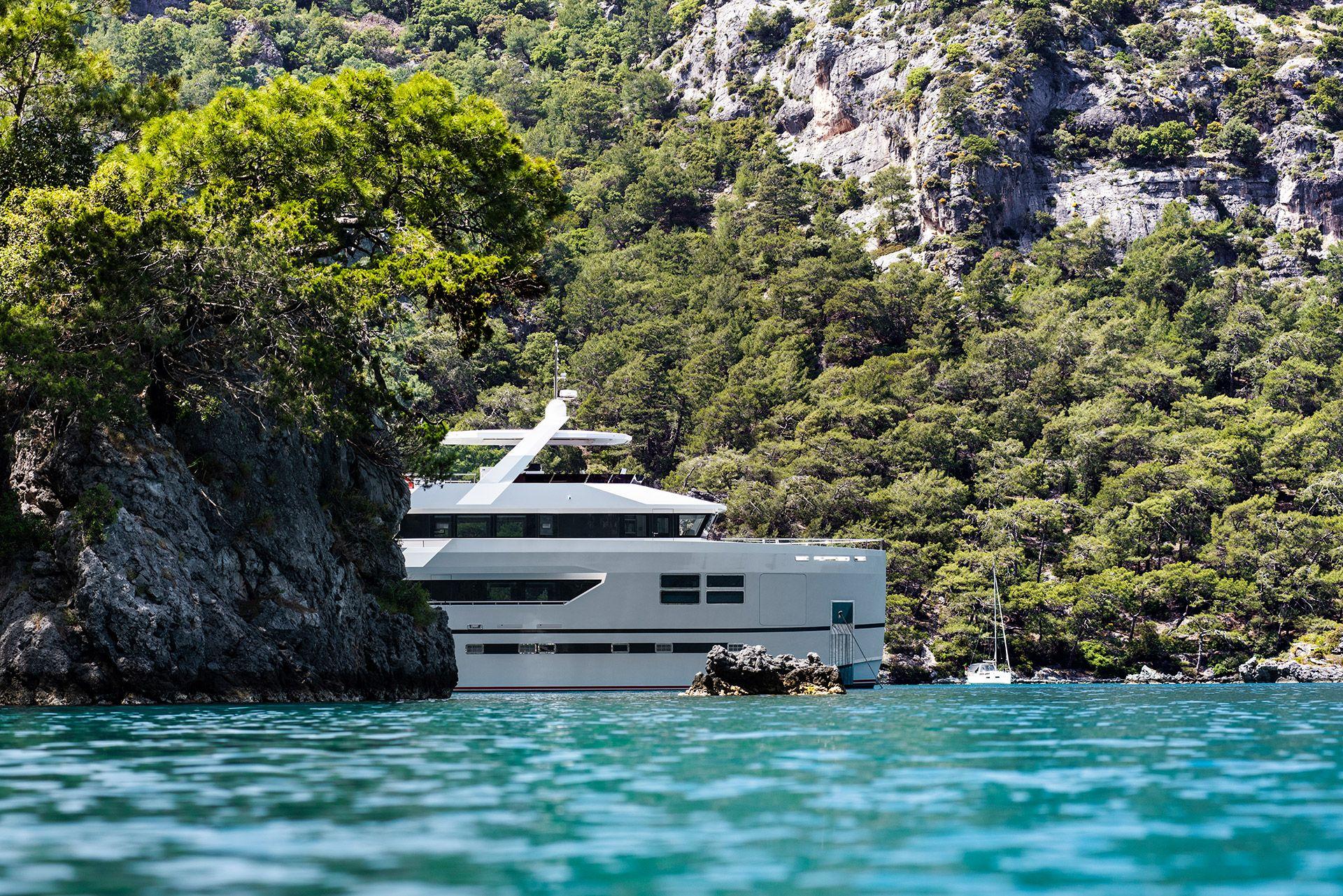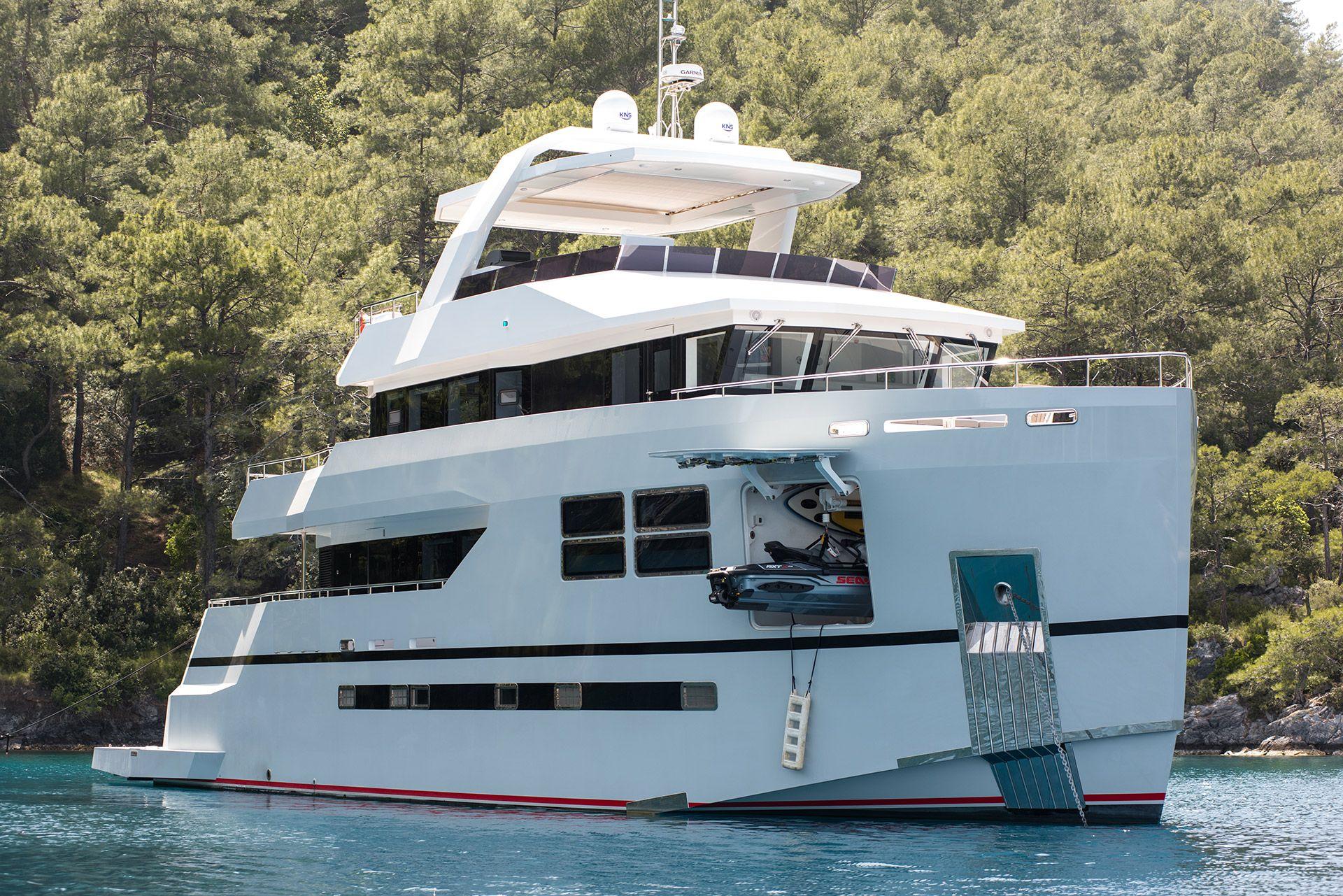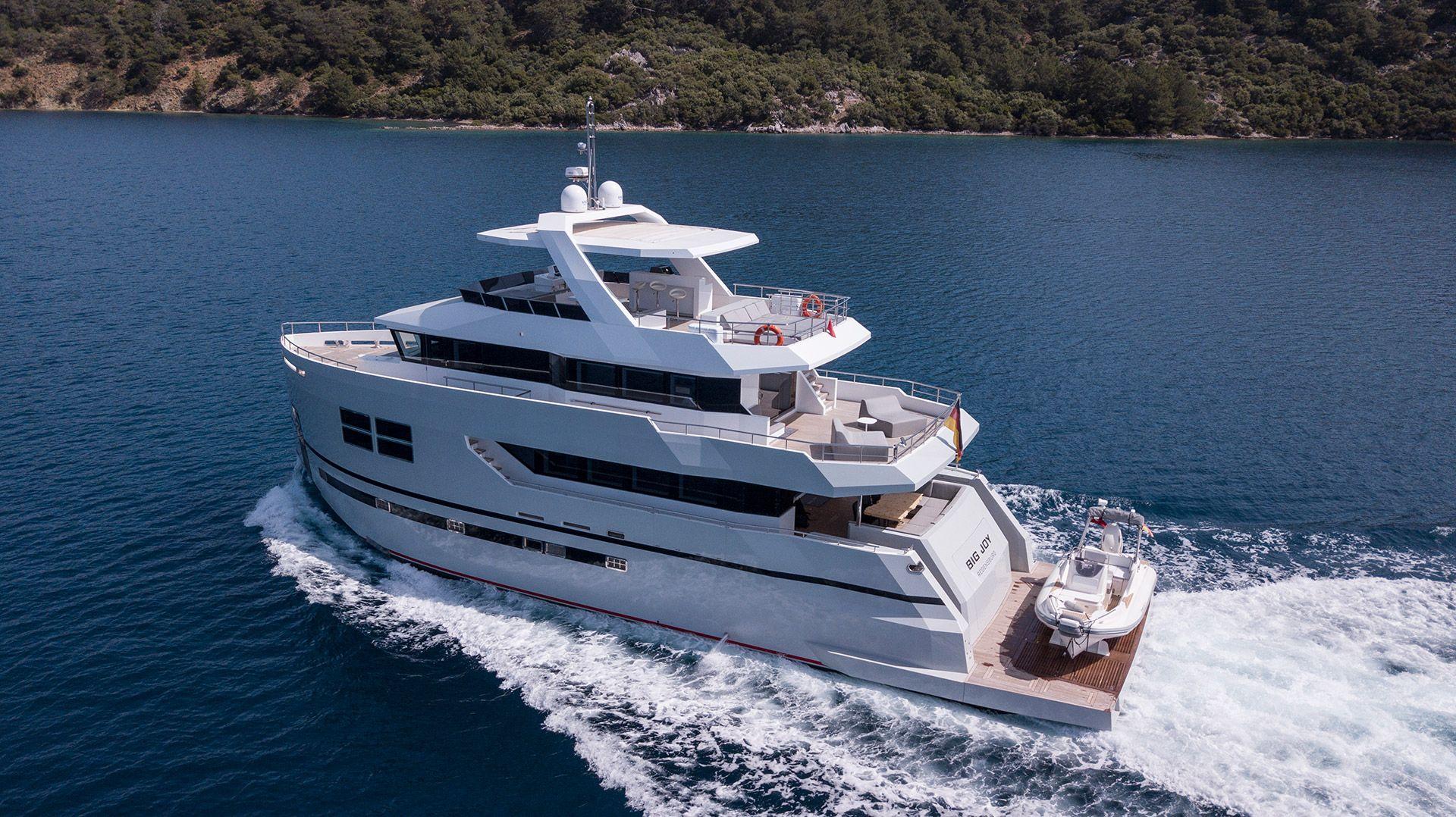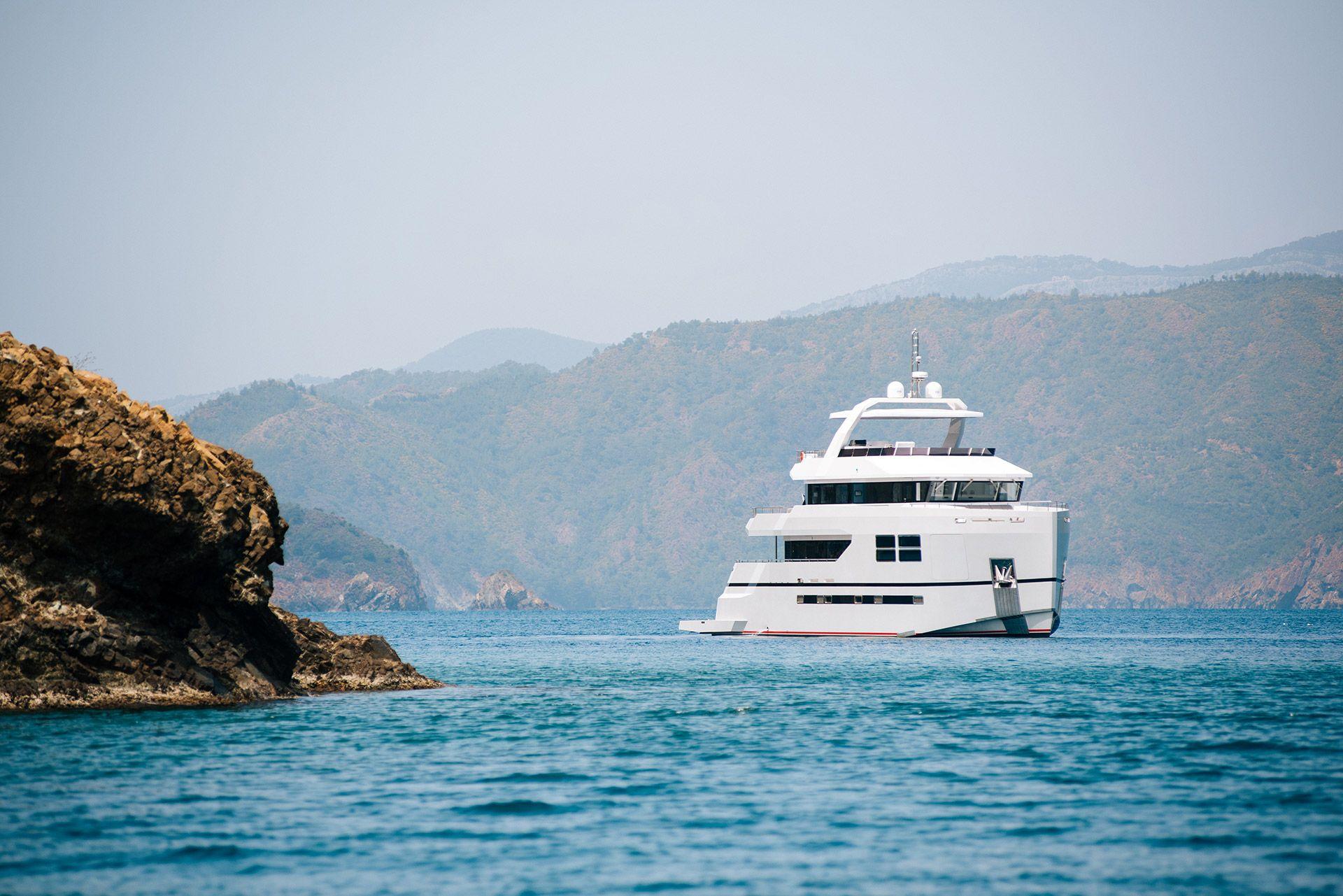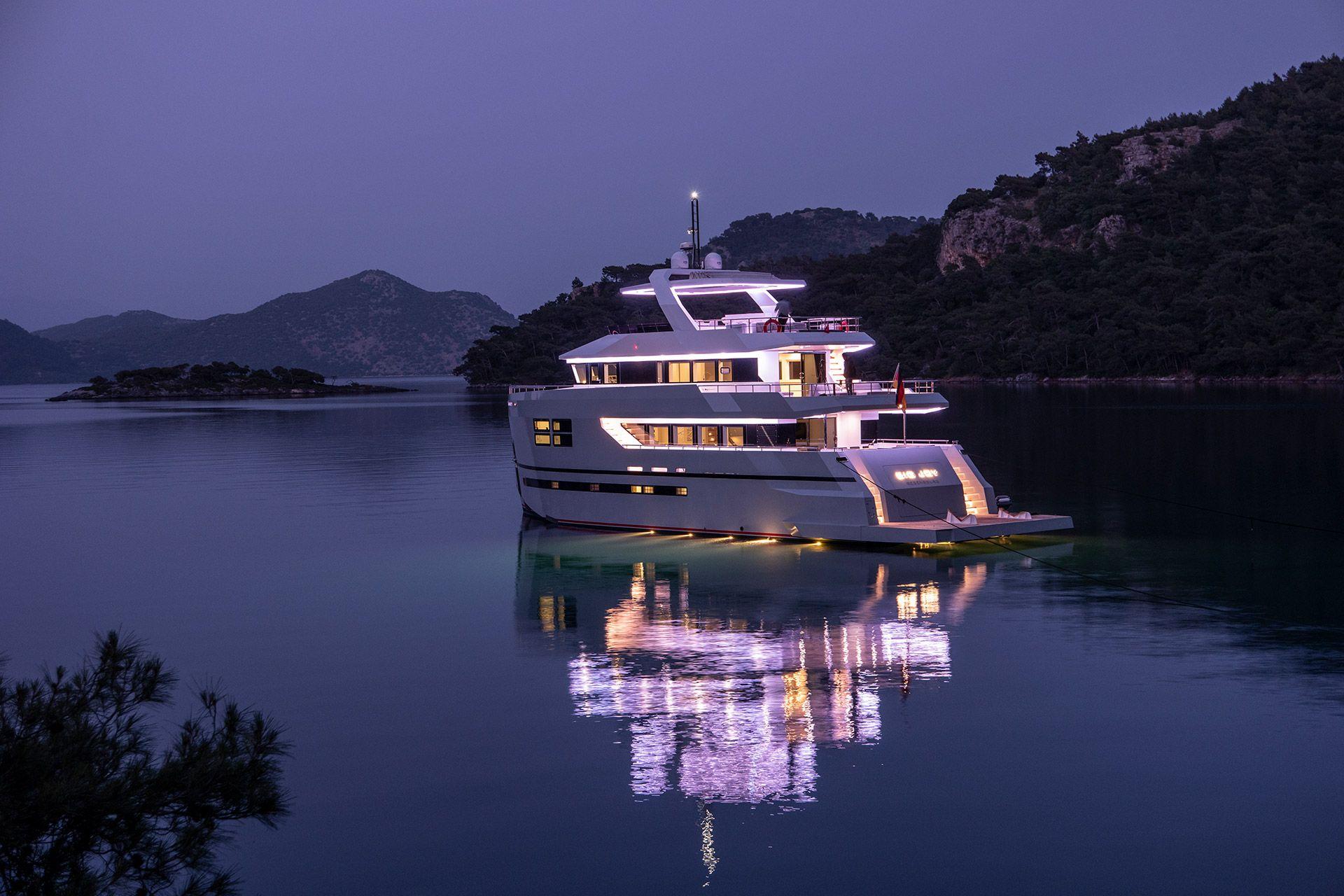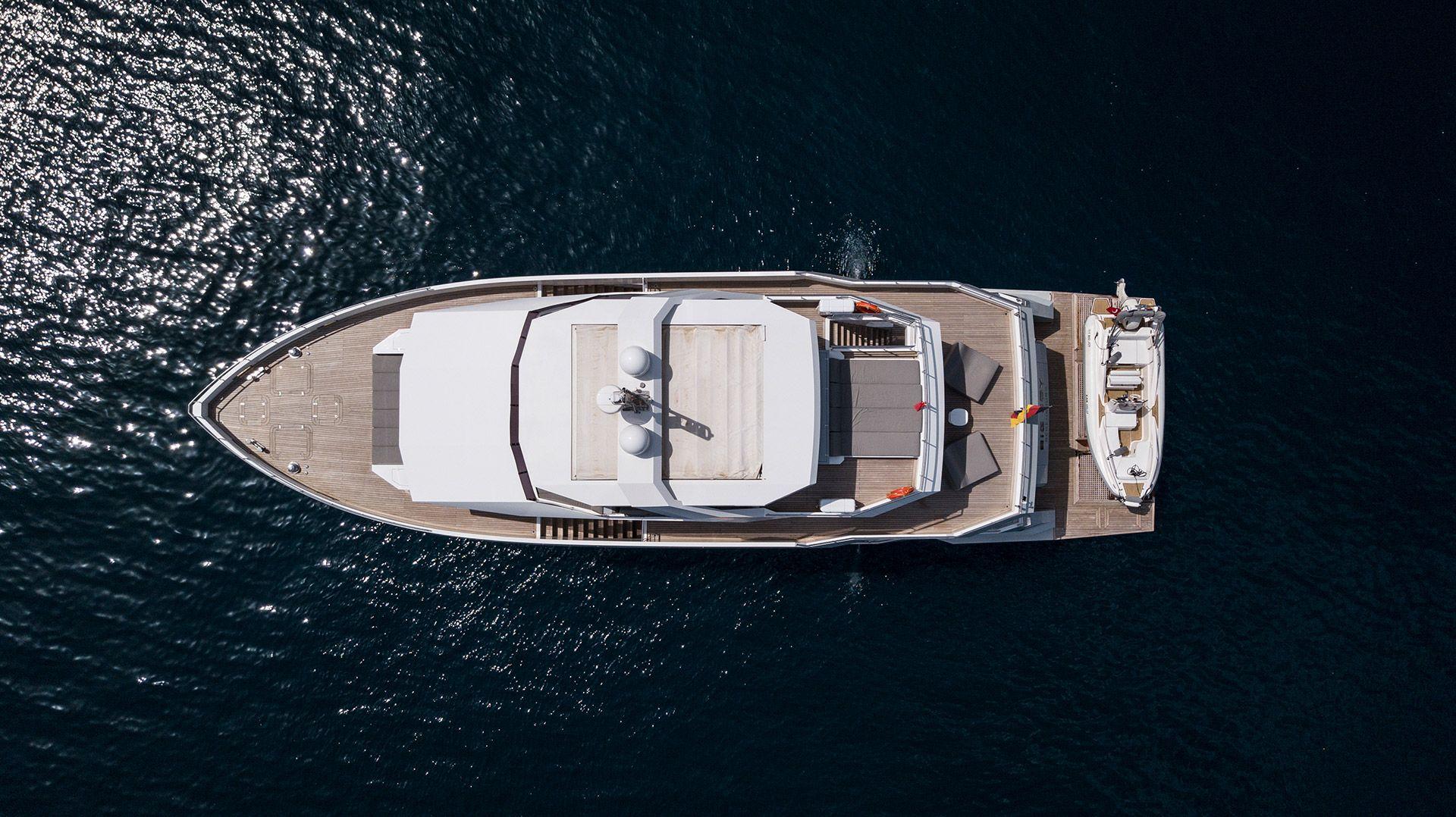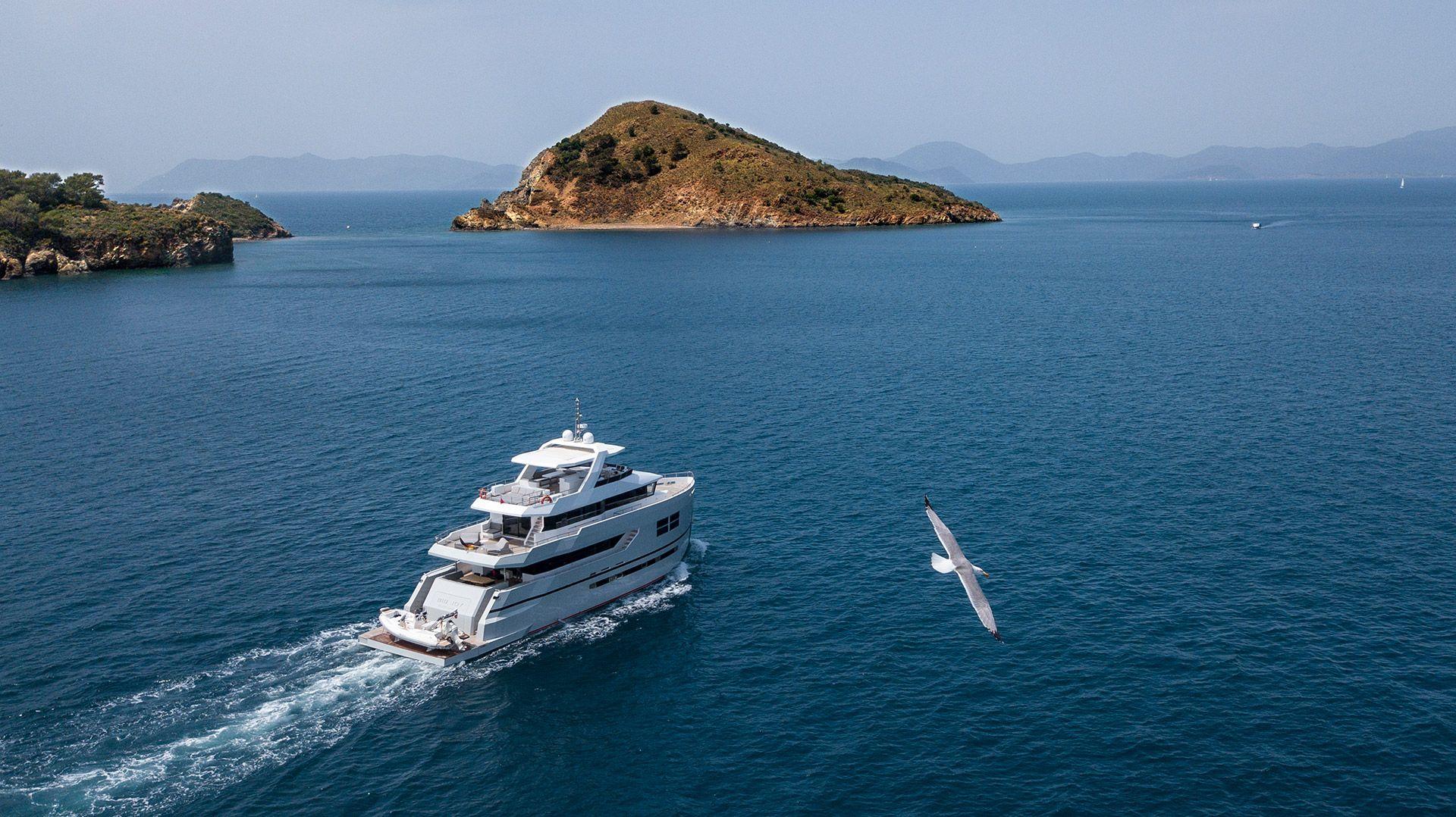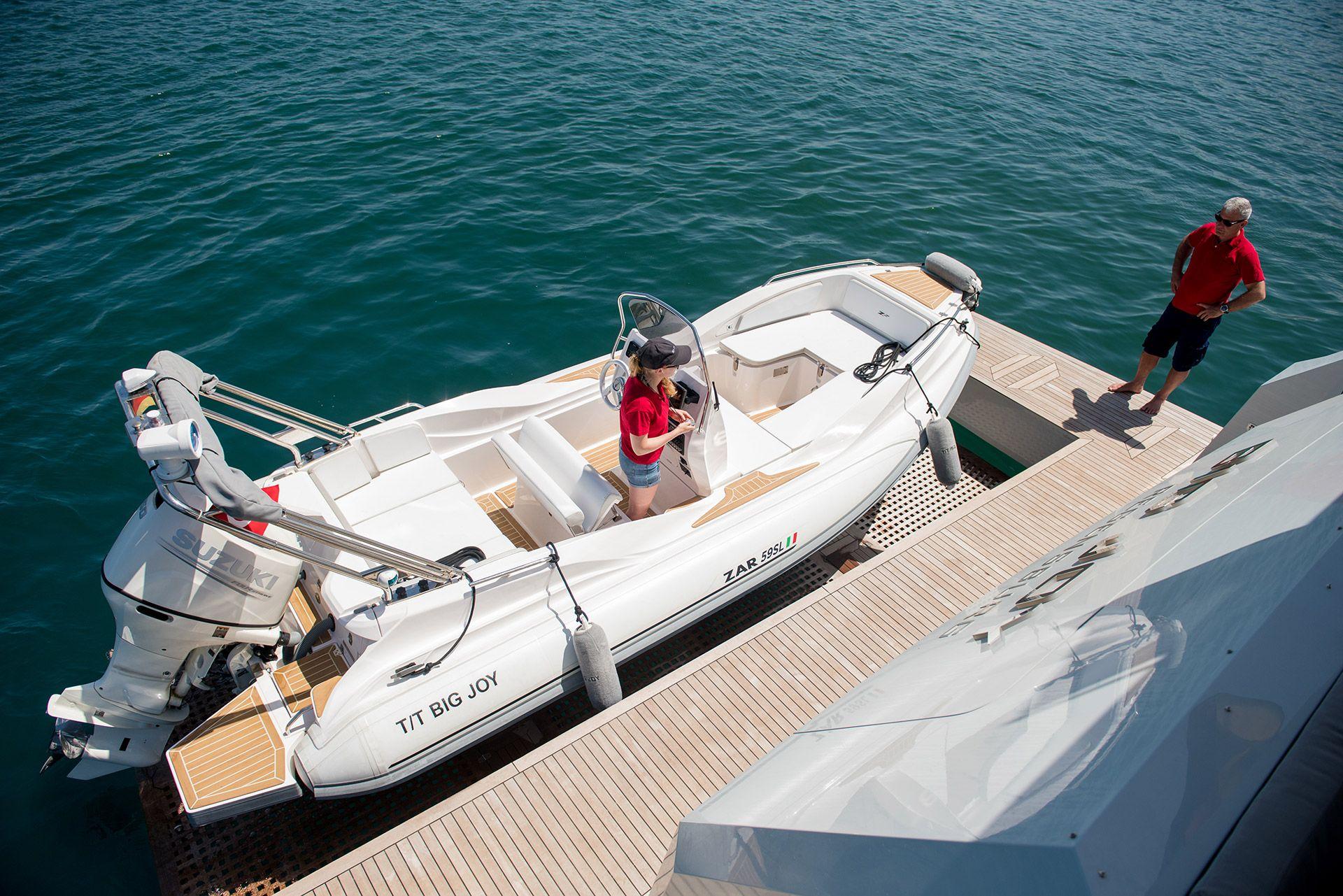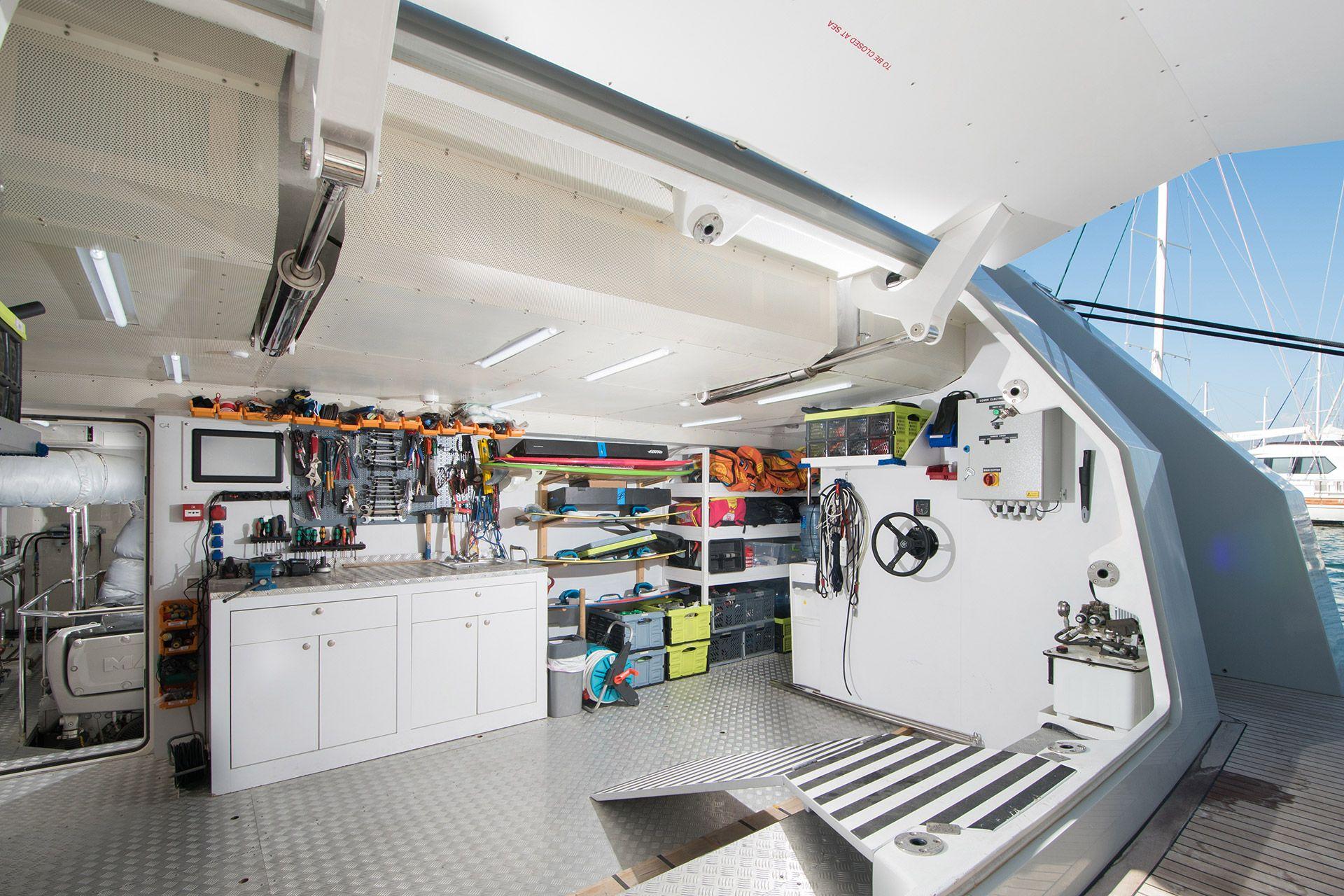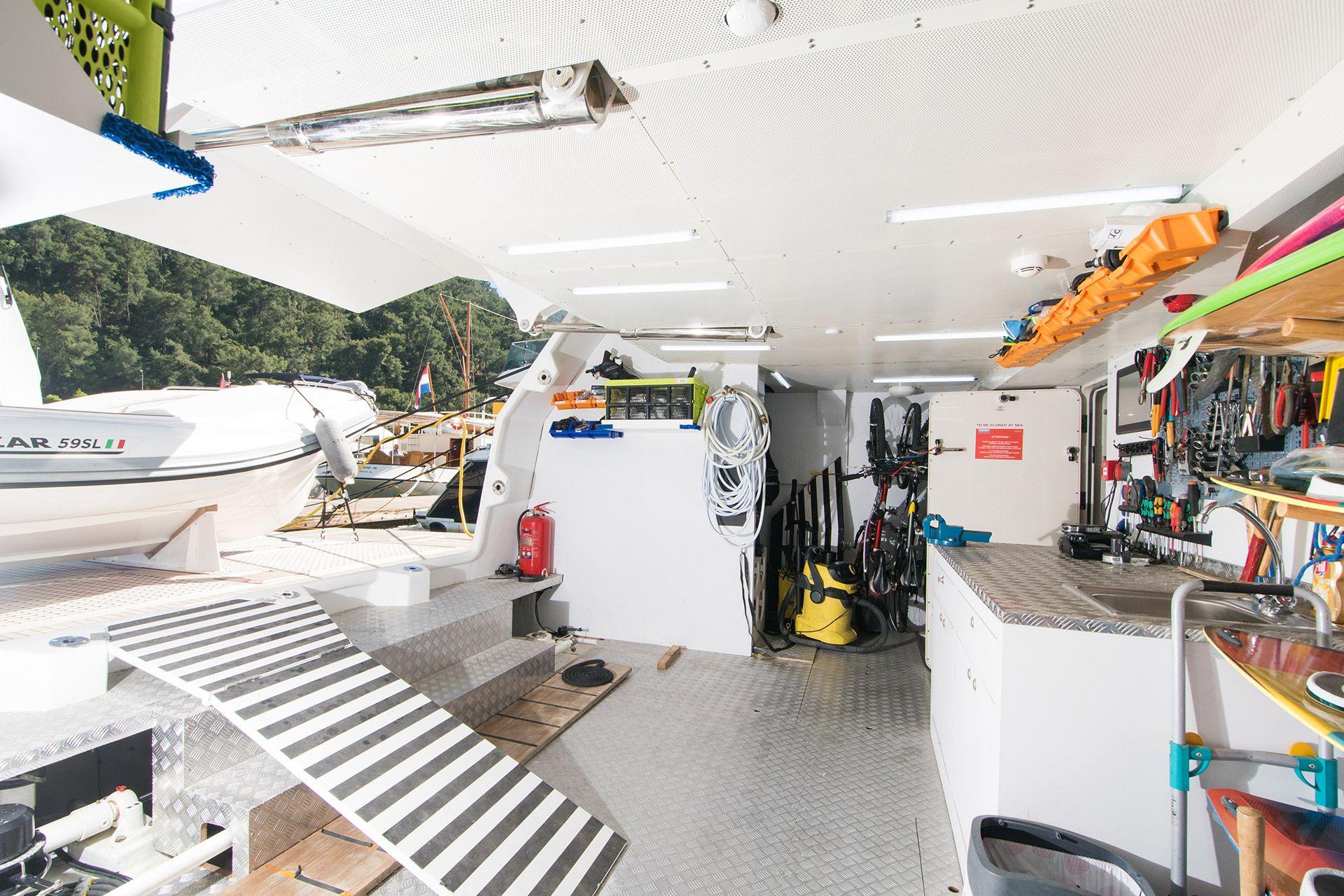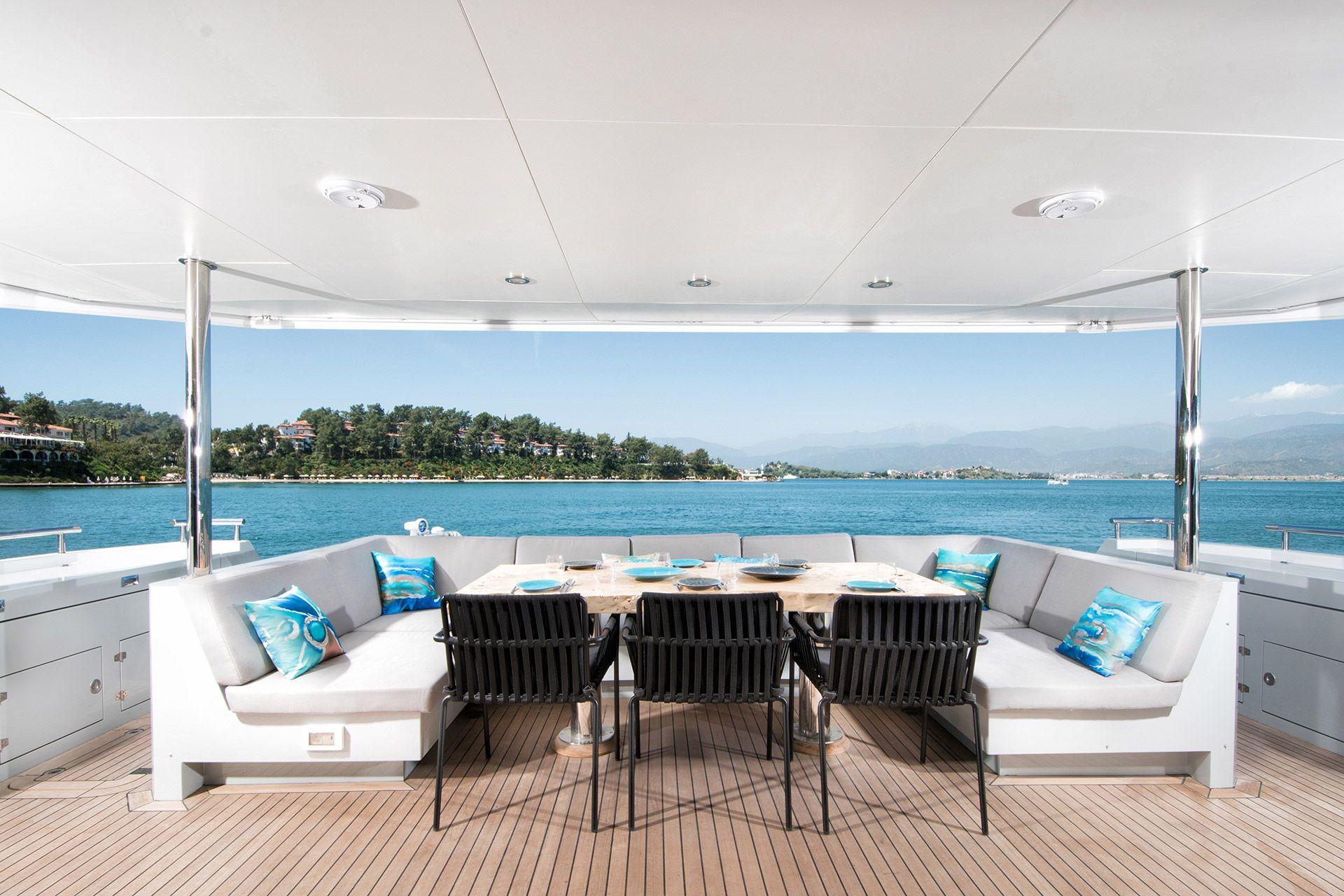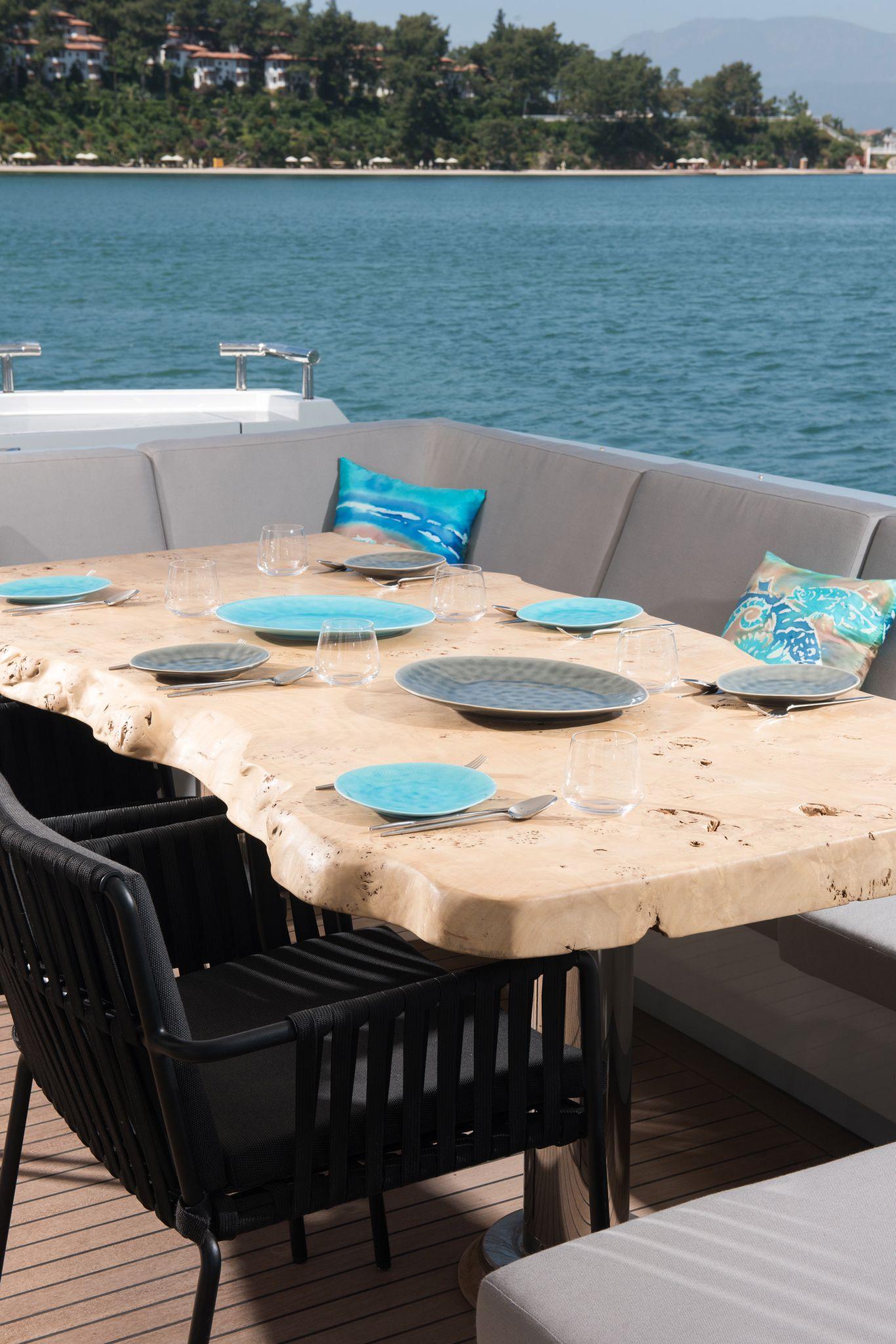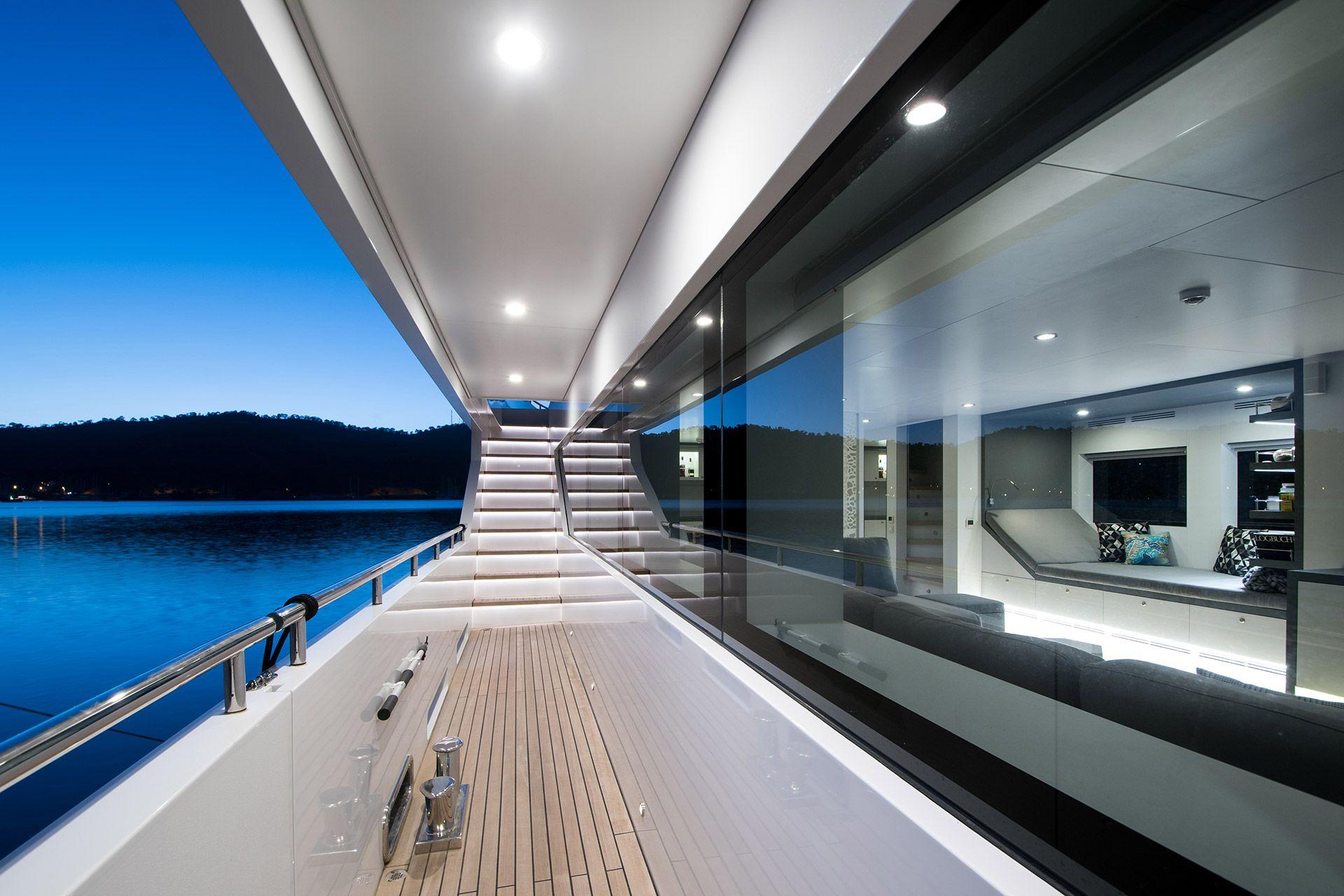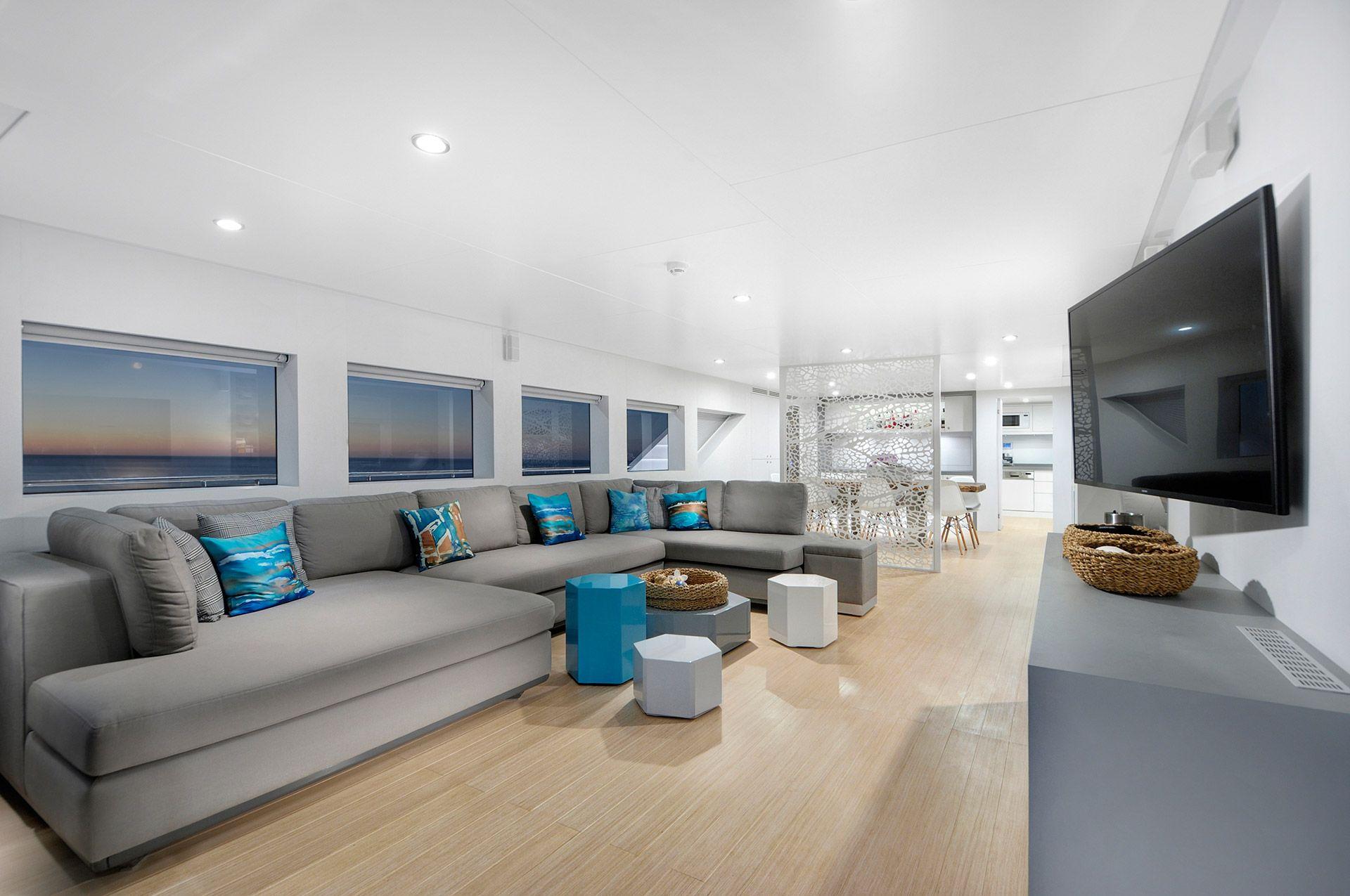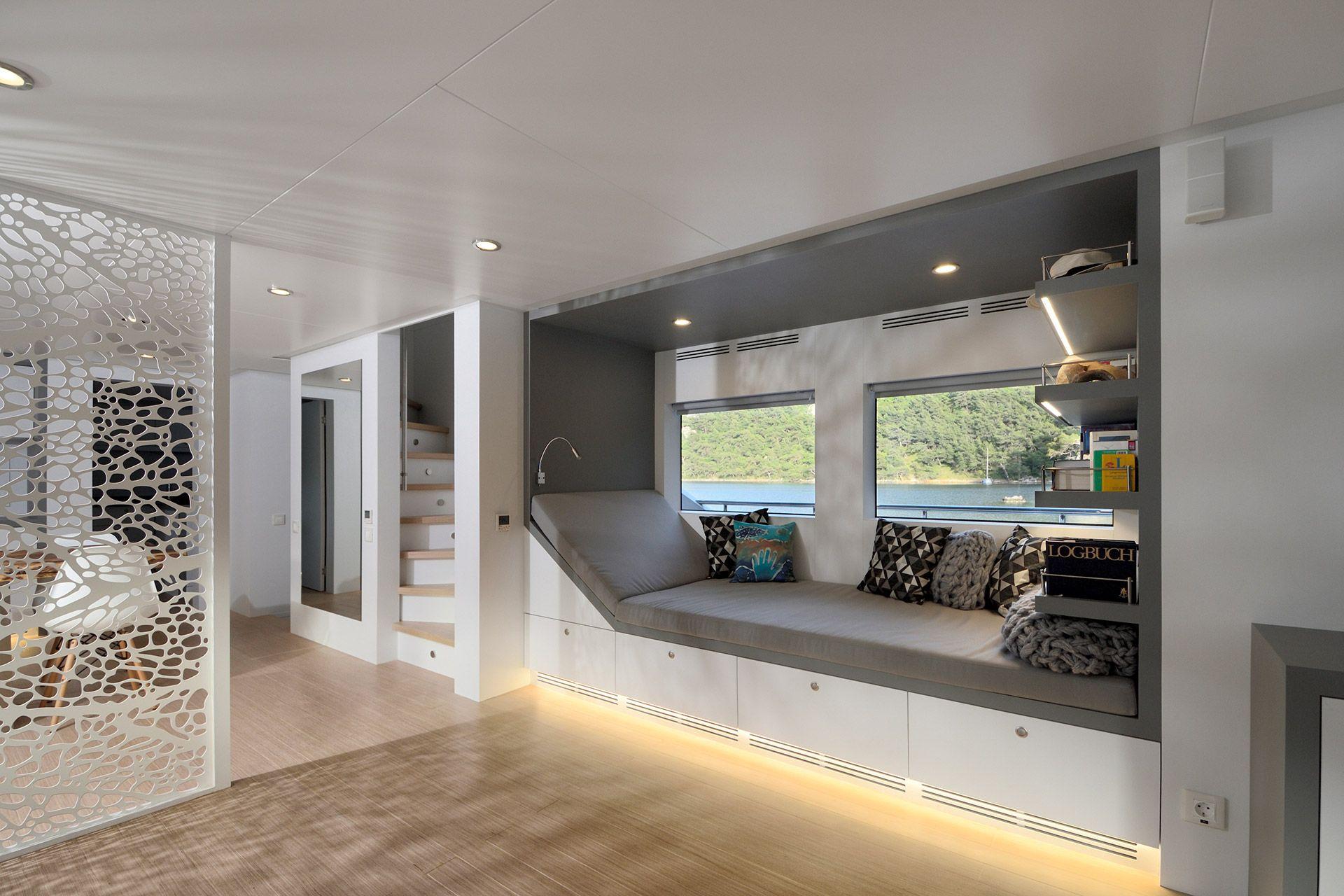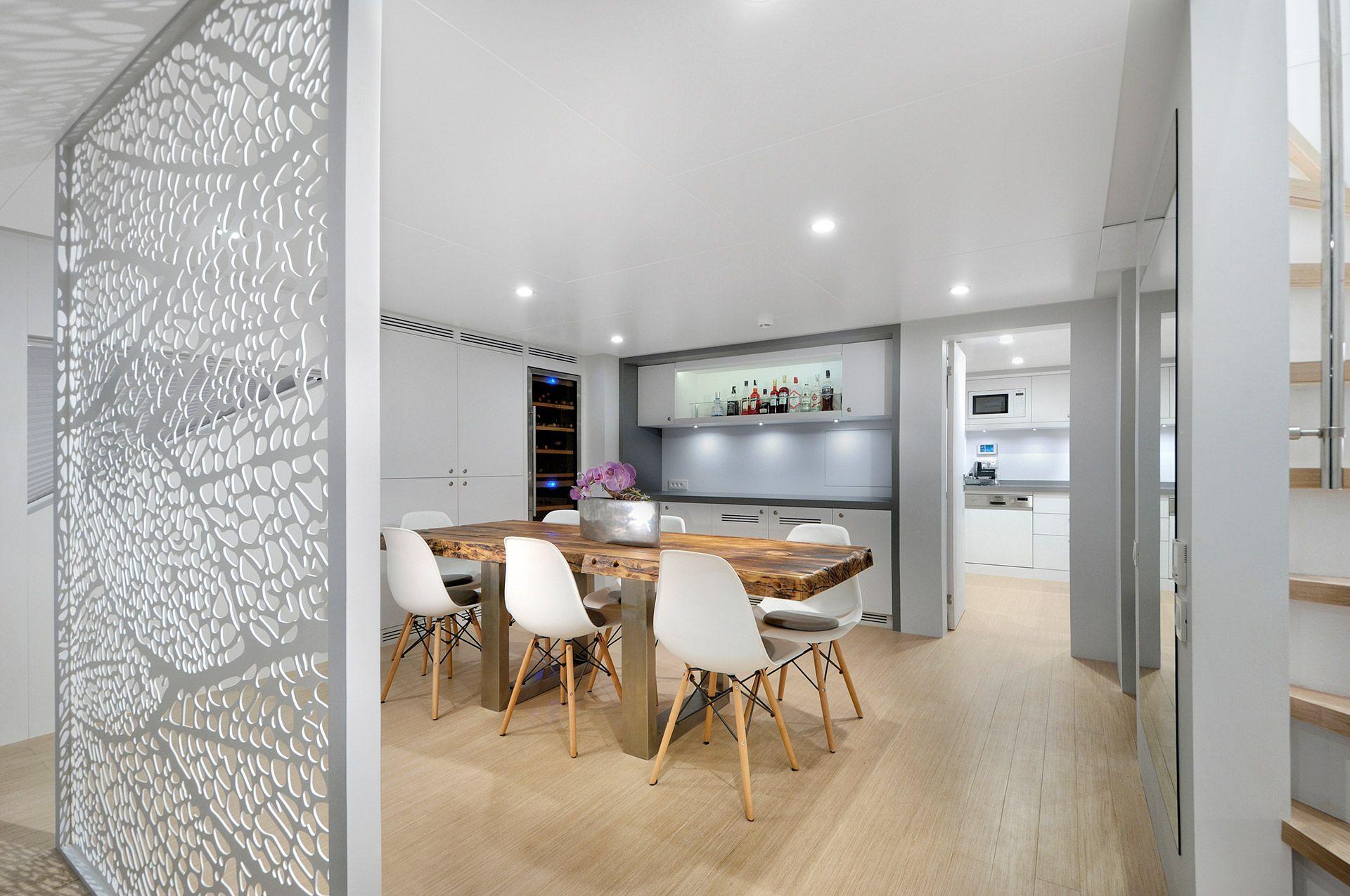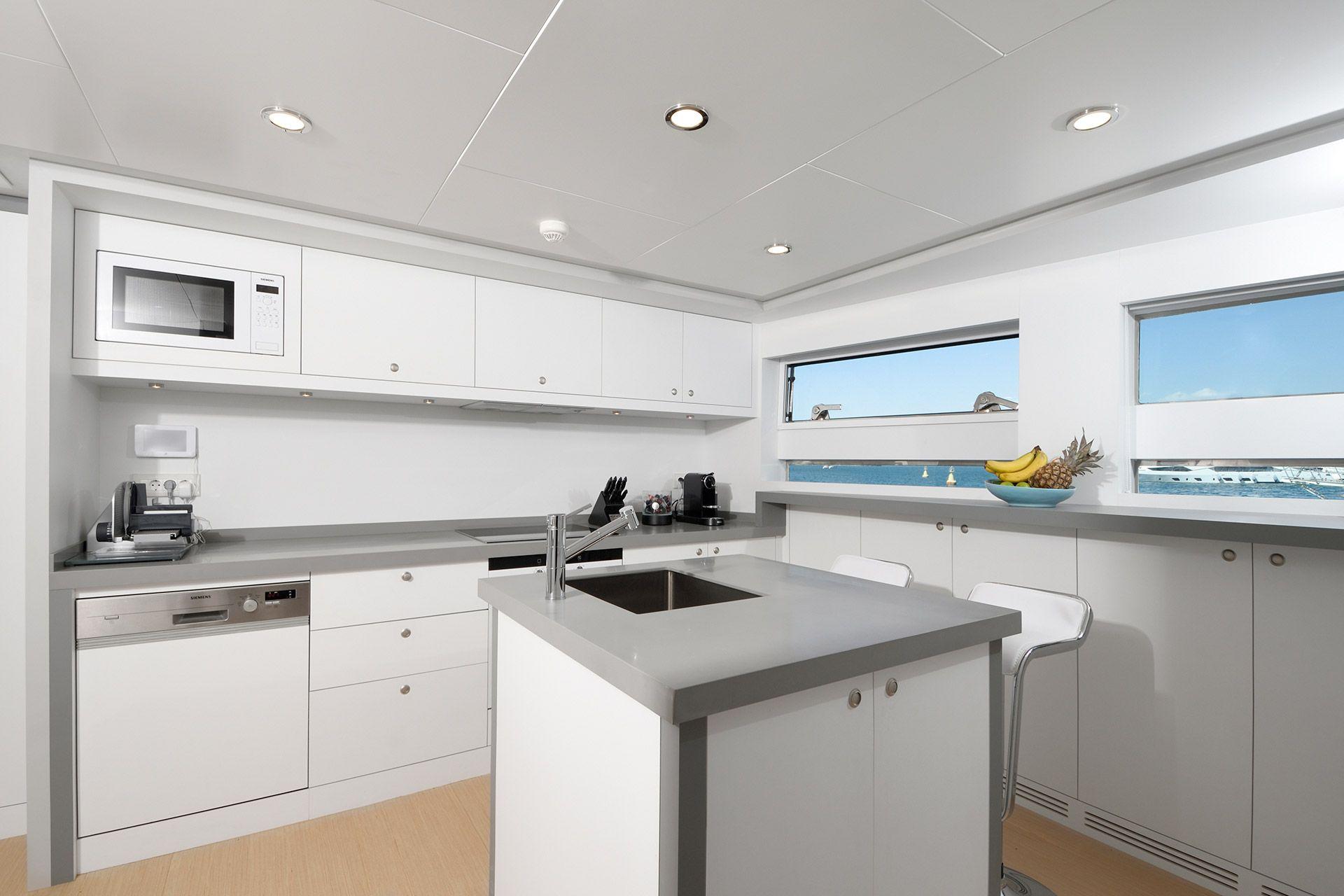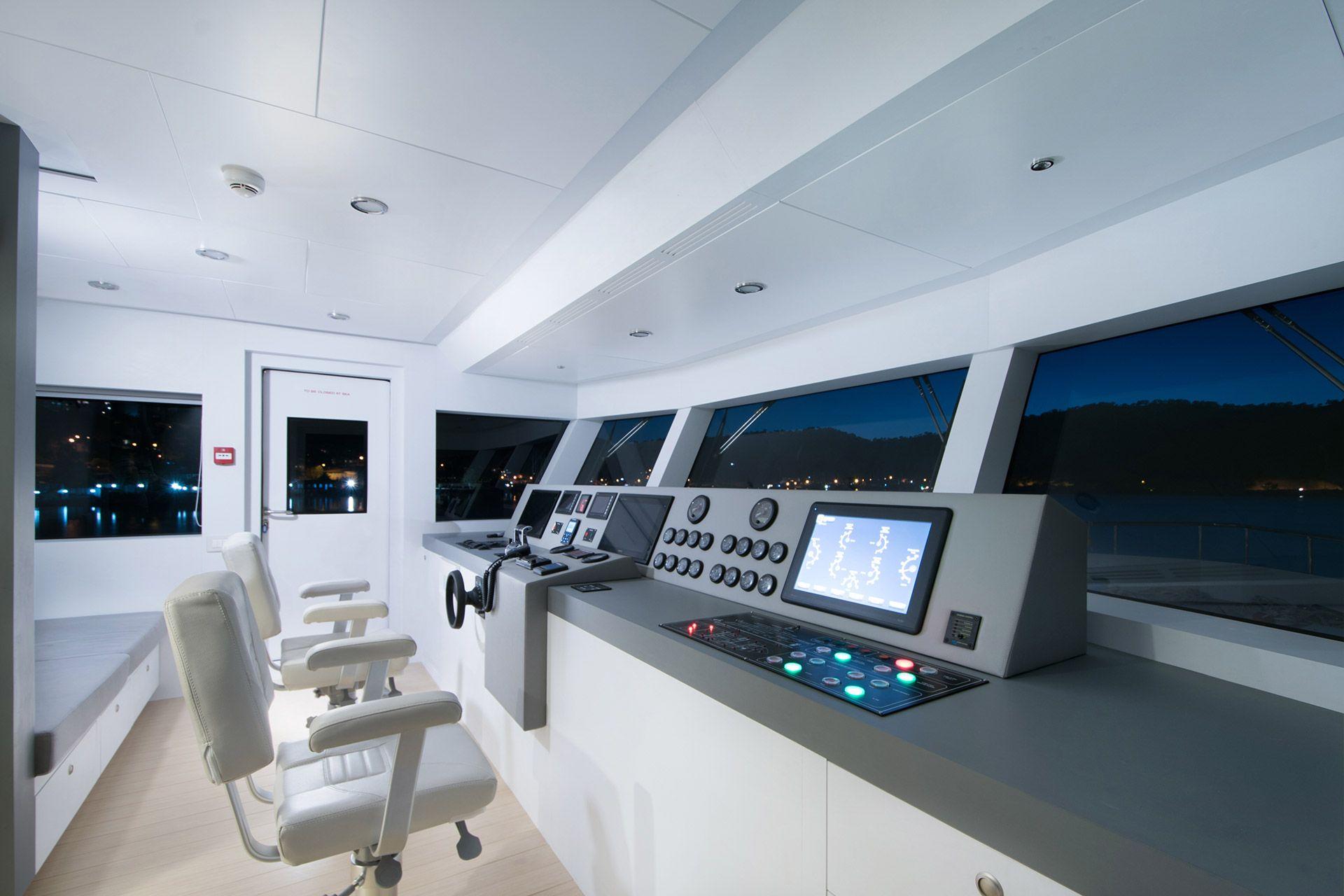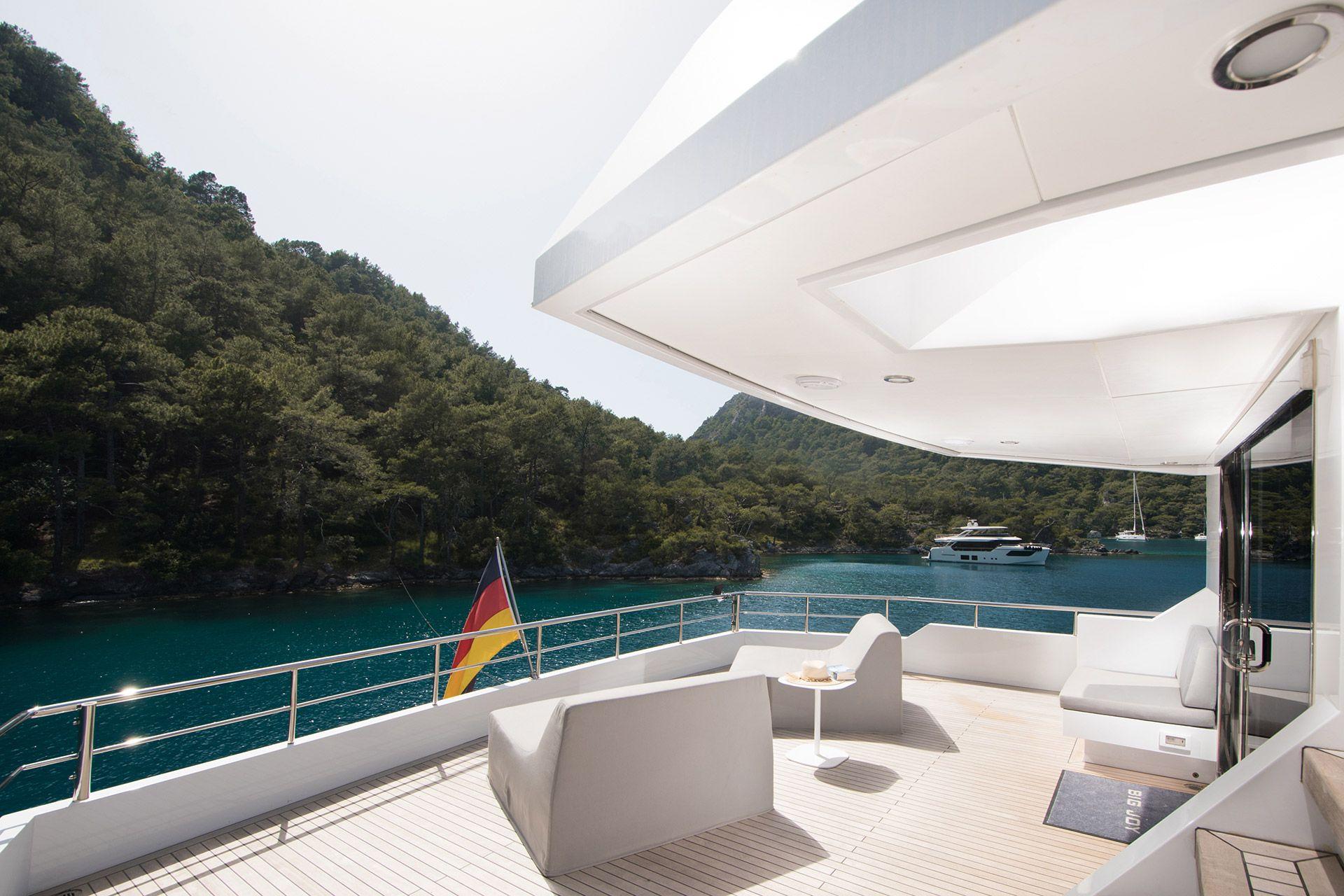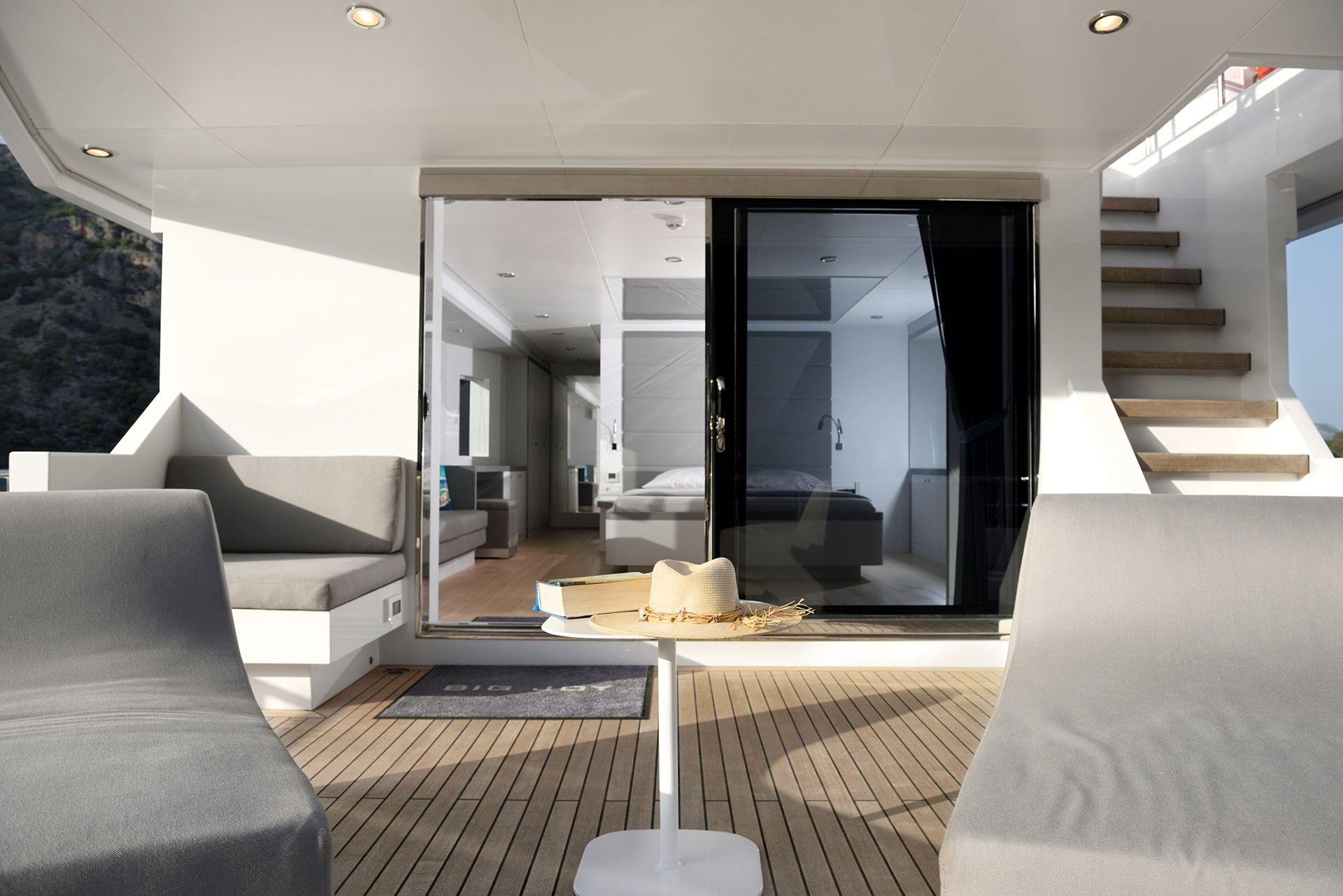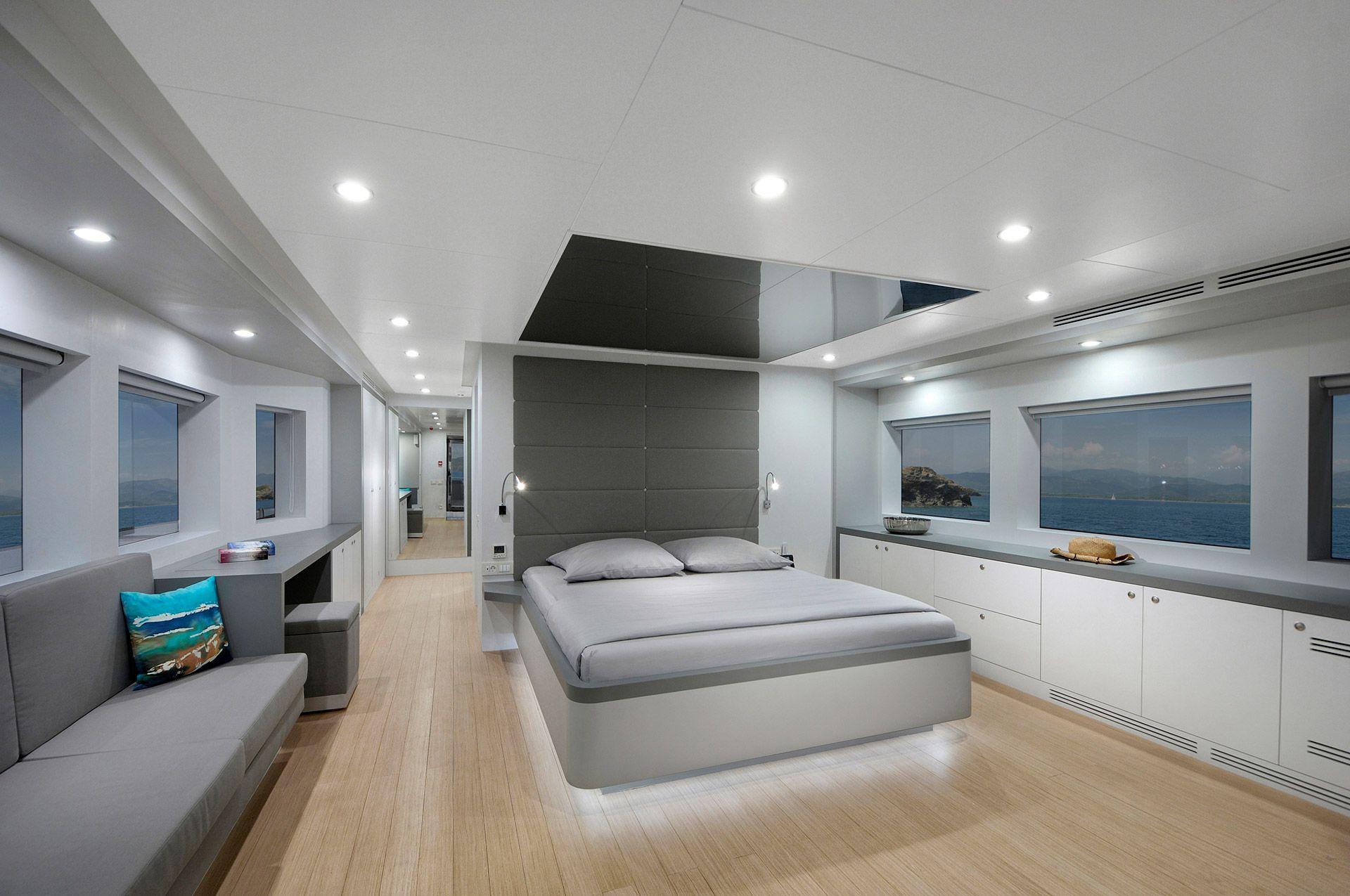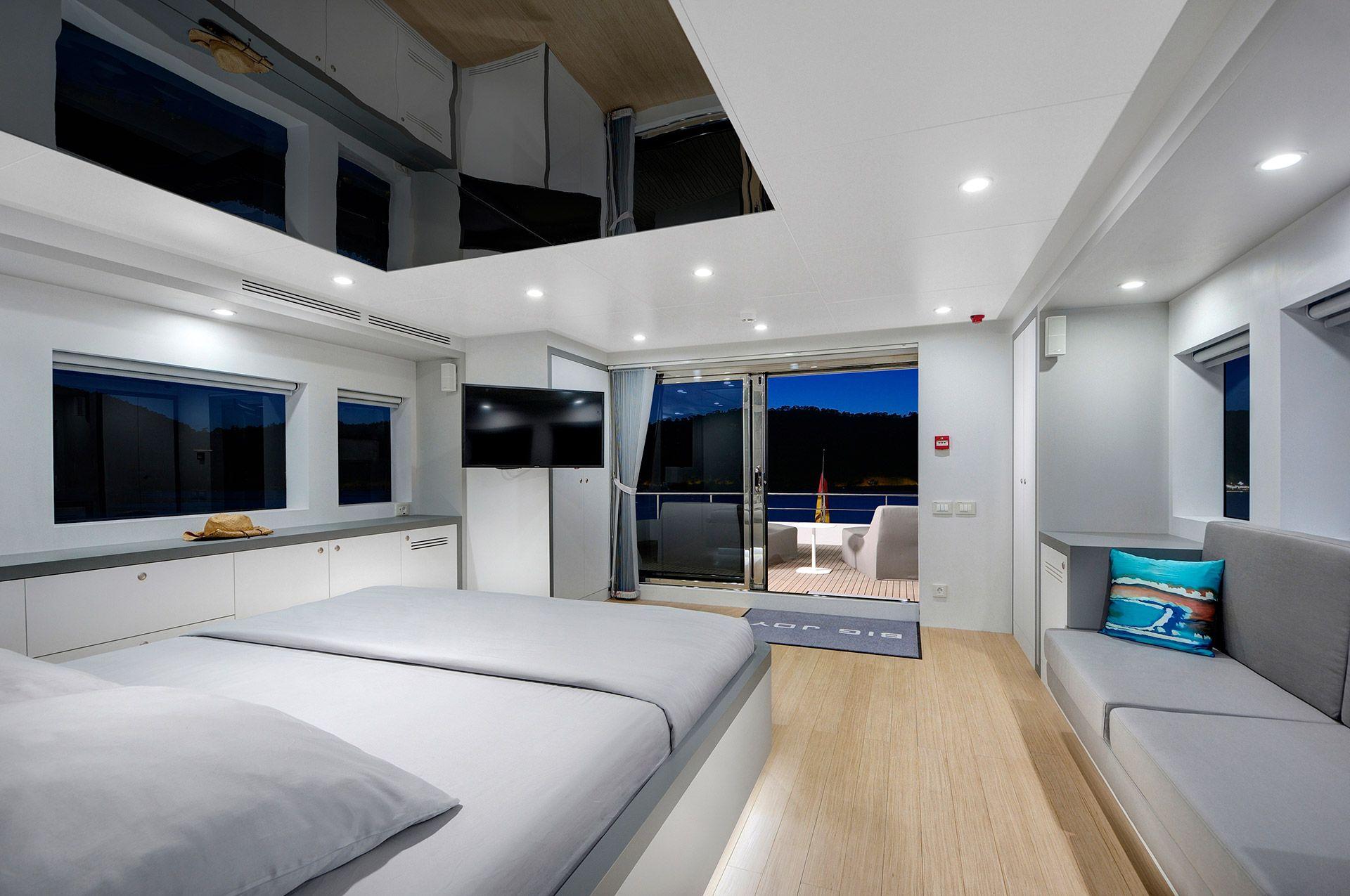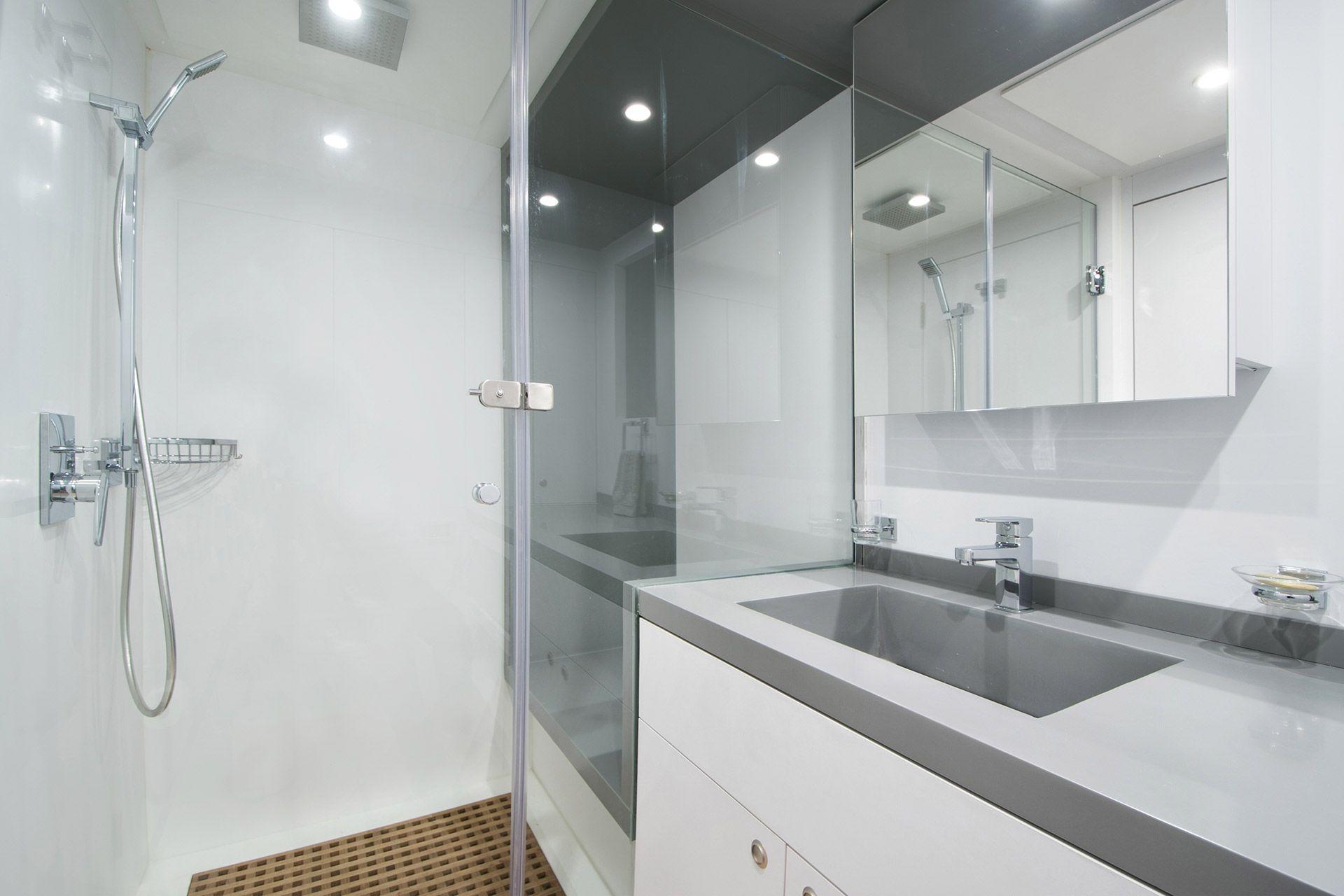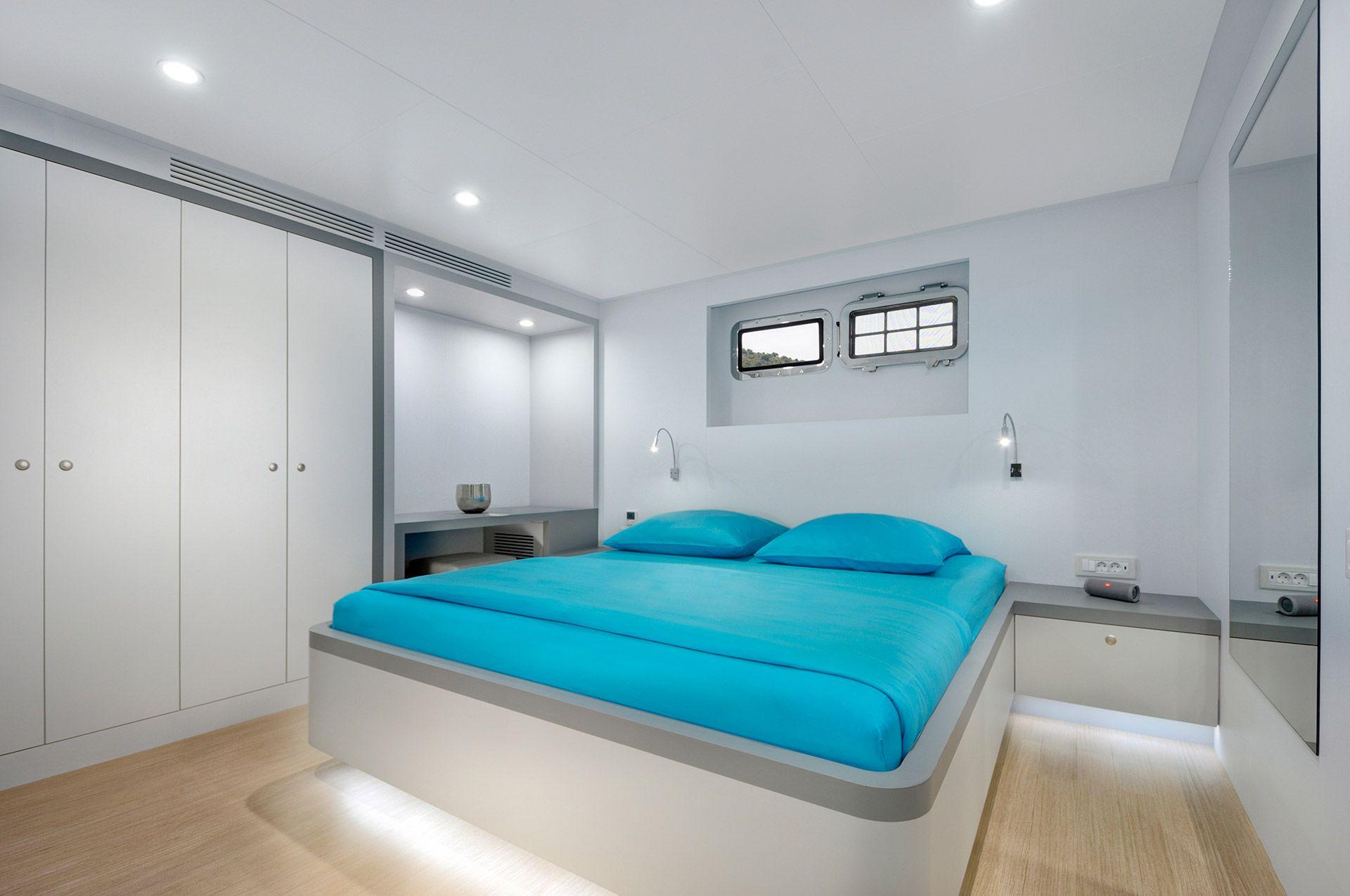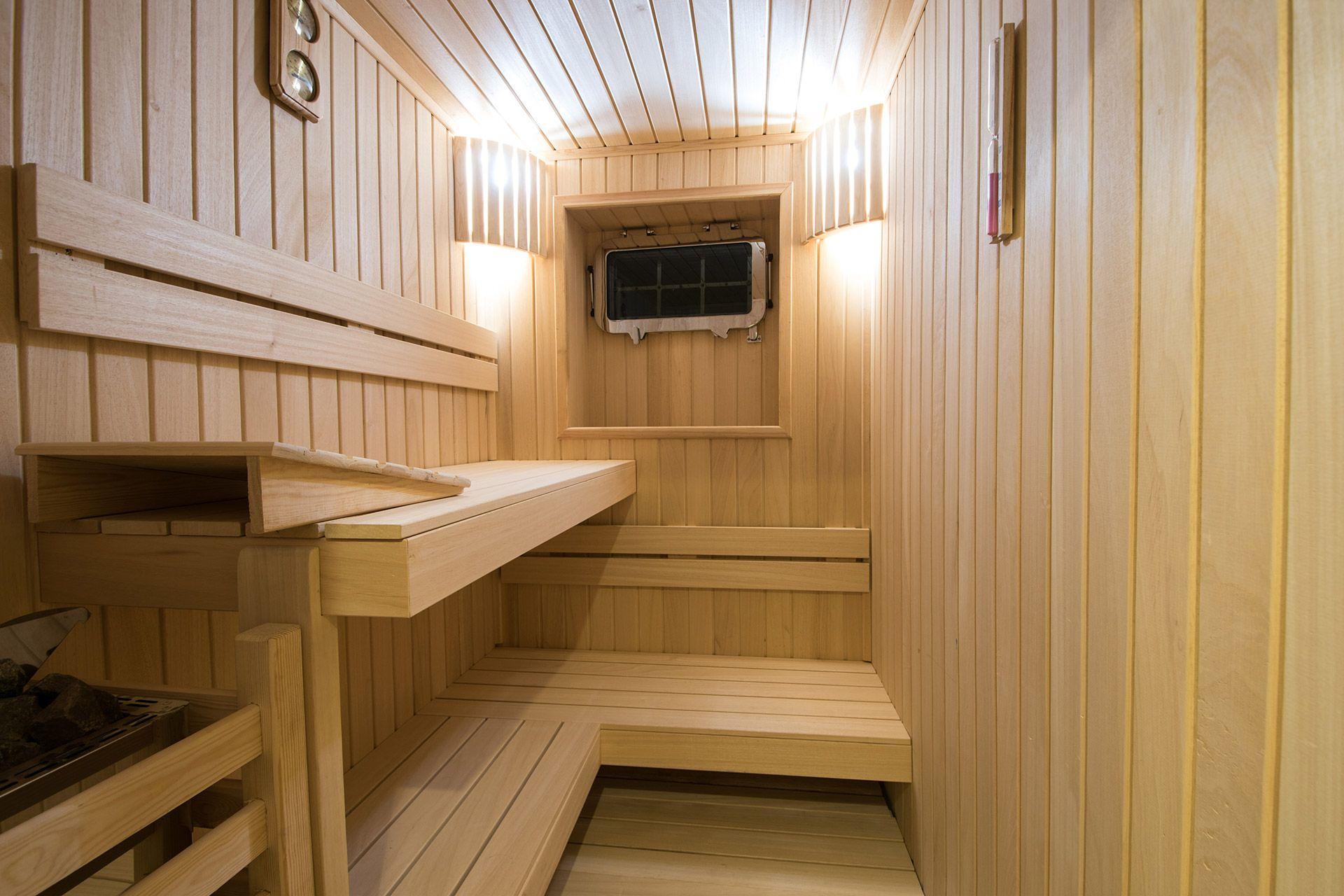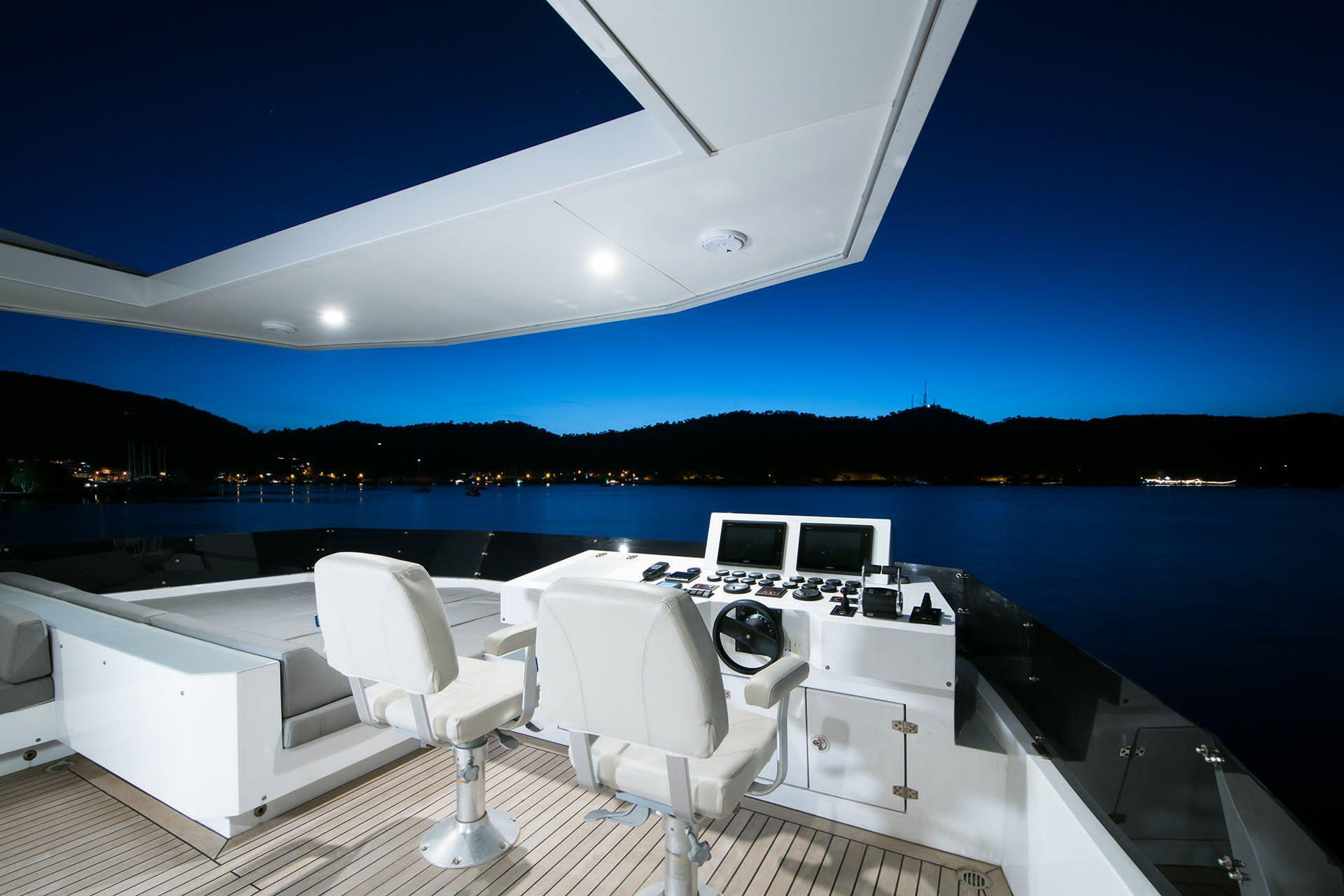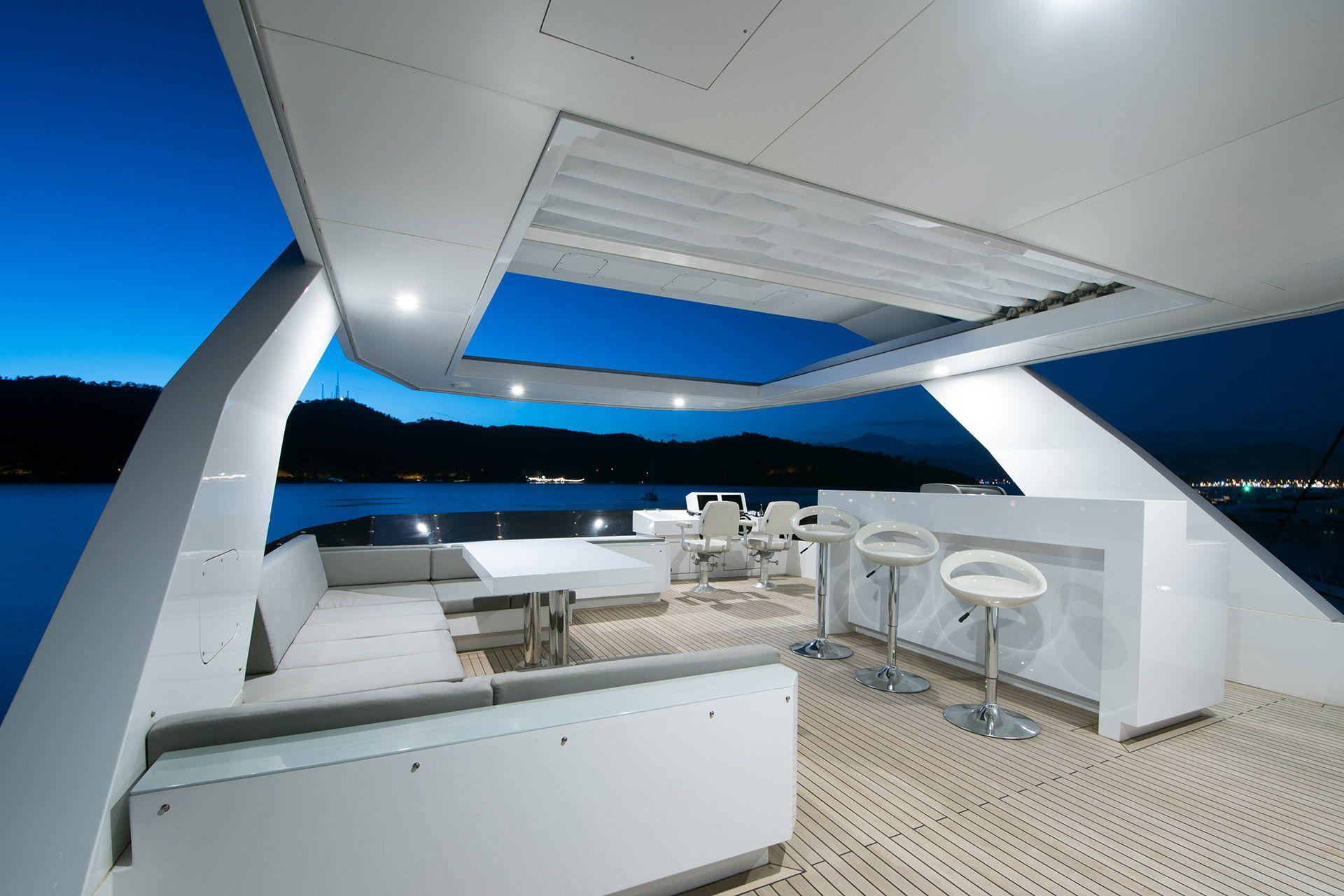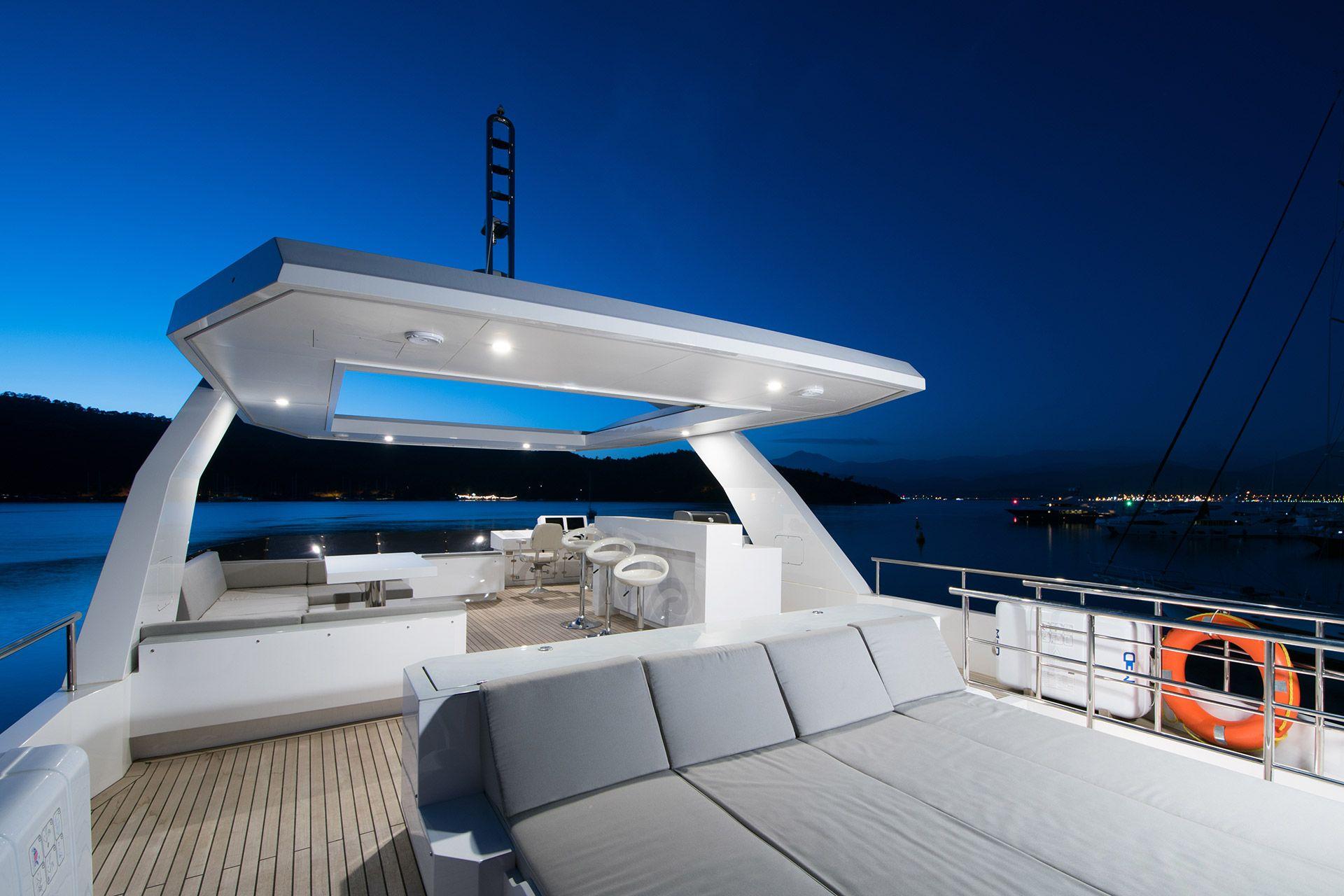 Description
Die Yacht BIG JOY sticht heraus – 2018 speziell für ihren Eigner angefertigt, bietet sie auf 27 Metern ein perfektes Erlebnis für Familie und Freunde. Außergewöhnlich ist der Raum, der sich dem Eigner und seinen Gästen auf 4 Decks bietet. Das Gesamtdesign und die zahlreichen Details spiegeln die besonderen Ansprüche des Eigners wider, der großen Wert auf Autonomie, Platz und Komfort gelegt hat, die sich in einem ganzheitlichen Ansatz verbinden.
Vier großzügige Kabinen heißen bis zu 8 Gäste auf dem Schiff willkommen. Der Master-Bedroom befindet sich auf der Brücke und ist mit einem King-Size-Bed, Ankleidezimmer, Büro, Couch und En-Suite-Badezimmer ausgestattet. Alle weiteren Kabinen befinden sich auf dem Unterdeck und sind mit eigenen Bädern ausgestattet. Die Sauna befindet sich ebenfalls auf diesem Deck.
Die Außenbereiche der Yacht BIG JOY sind perfekt auf den Outdoor-Lifestyle ausgelegt. Eine U-förmige Lounge auf dem Achterdeck lädt zum Verweilen ein, die Flybridge ist mit Sonnenliegen, komfortablen Sitzgelegenheiten, Grill und Bar, einem Sonnensegel mit Schiebedach und Steuerstand ausgestattet.
Die Garage am Heck fasst Water-Toys und Tauchequipment. Mit der absenkbaren Badeplattform kann der ZAR Tender innerhalb von Minuten zu Wasser gelassen werden. Eine zusätzliche Jet-Ski-Garage befindet sich ebenfalls an Bord.
Ausstattung: 
Diese Yacht bietet ein geräumiges Innenlayout mit 4 Gästekabinen mit Doppelbetten, einschließlich der Eignerkabine auf dem Brückendeck und einer separaten Crewkabine im Bugbereich.
UNTERDECK:
Drei Gästekabinen mit Doppelbetten, alle mit eigenem Bad
Sauna
Crewkabine im Bug mit Pullman-Bett, kleinem Schreibtisch und separatem Bad
Große Heckgarage mit Stauraum und Werkbank/Werkzeug.
HAUPTDECK:
Geräumiges Achterdeck mit Sitzbereich und Tisch.
Salonbereich mit Loungebereich mit maßgefertigten Möbeln und eingebauter Chaiselongue für ein Leseerlebnis mit Aussicht. Essbereich mit großem Holztisch für 6 bis 8 Personen, der durch eine halbtransparente Dekorationswand vom Salon abgetrennt ist, und einer Bar mit Weinkühler.
Voll ausgestattete Kombüse mit Inseltheke und einer Frühstücksecke in Barhöhe.
BRÜCKENDECK:
Großer Decksbereich mit Sitzgelegenheiten, Zugang zur Hauptkabine und Liegefläche auf dem Vordeck.
Master-Kabine mit Kingsize-Bett, Ankleideraum, privatem Büro, kleiner Couch und eigenem Bad.
Steuerstand mit sehr guter Aussicht, zwei Kapitänsstühle, kleines Sofa und Türen zu beiden Seitendecks.
FLYBRIDGE:
Großer Decksbereich mit Sitzgelegenheit und Tisch an Backbord, Sonnenliegefläche achtern.
Minibar mit drei Barhockern, Spülbecken und Weber-Grill.
Steuerstand mit zwei Kapitänsstühlen.
Festes Sonnensegel mit integriertem, elektrisch zu öffnendem Besenzoni-Sonnensegel.
Getriebe: ZF 3000V @ 1:3
Wellen: Dublex-Edelstahl
Propeller: Mn-Bronze
Generatoren & Elektrizität
Elektrisches System: 24/220/380V
Stromerzeuger: 2x Kohler 25 KW
Generatoren-Stunden: 400 Std. ca. (Feb 2021)
Landstrom: Glendenning Kabeltrommel
Ausgangsspannungen: 220/380V
Batterieladegeräte: Victron Skylla TG 24V, 100Amp für Servicebank
Victron Skylla TG 24V, 50Amp für den Motorstart
Victron Skylla TG 24V, 50 Ah für die Stabilisatoren
Wechselrichter: Victron
Batterie-Management-System: Victron
Batterien: Victron Energie
Generator Start: Ja
Klimatisierung: Marincold Zentralanlage 240.000 BTU
Maschinenraumlüfter: 2x Gianneschi ELL/AP 717 mit Brandschutzklappen
Bug- und Heckstrahlruder: Side Power hydraulisch
Frischwassererhitzer: 200 ltr. Edelstahl-Elektroboiler
Frischwassermacher: 1x Sea Recovery Aqua Whisper DX-1400, 220 l/h
Frischwasser Drucksystem: Gianneschi Gruppe 2 Jet 24v + 380v
Kraftstoffabscheider: Alfa Laval MIB 303
Kraftstoff-Filter: Ja
Kraftstoff-Förderpumpe: Gianneschi CP30 + Gianneschi Excelsior ¾"
Landstromtransformator: Glendenning
Kläranlage: Tecnicomar
Abwasser-Transferpumpe: Gianneschi MVI 44
Toilettenanlage: Tecma mit elektrischen Zerkleinerungspumpen
Stabilisatoren: Humphree elektrische Stabilisatoren mit 4 Flossen
Abscheider: Humphree
Steuersystem: DATA DDS 2x290S elektrohydraulisch
Unterwasser-Beleuchtung: 13x Bluefin LED
Steuerstand/Kontrollstationen: 2
Verankerungen: 2x
Ankerketten: 2x
Ankerwindenanlage: 2x DATA DZC 1400
Achterliche Schärenkapstane: 4x DATA DHC 1600
Bootskran/Achterplattform: Besenzoni hydraulisches Plattform-Hebesystem, 1600 kg Kapazität
Heckgaragentor: Hydraulisch öffnende Tür mit Schloss
Jetski-Startanlage: Besenzoni hydraulischer Deckenkran, 700 kg Tragfähigkeit
Shell Tür: Hydraulisch öffnende Seitentür mit Schloss für Jetski-Garage
Passarelle: Besenzoni hydraulisch
Heck-Bordgang: Ja
Scheinwerfer: Ja
Verdeck: Elektrisch öffnendes Verdecksystem von Besenzoni
Sicherheitsausrüstung
CCTV: Arlo Netzausrüstung
Kameras
Monitore/PLC-System: Speziell angefertigtes Touchscreen-Steuerungs-, Alarm- und Überwachungssystem
Schiffssafe
Brandbekämpfung
Ausrüstung zur Brandbekämpfung: Gianneschi ACB 431/B 24V Feuerlöschpumpe
Tragbares CO2: Ja
Feuerlöscher: Fest installierte Feuerlöscher im Maschinenraum
Alarme: Feueralarmanlage
Sicherheitsausrüstung
Rettungsinseln: 2x 6 pax
Rettungsringe: Ja
EPIRBS: Ja
Leuchtraketen: Ja
Medizinische Ausrüstung: Ja
Audioanlage: Bose-Musikanlage
Satelliten-TV: KNS K7 Satelliten-TV-System
Internet: Zelluläres GSM-basiertes WiFi-System auf dem gesamten Schiff
Kommunikationssysteme
VHF fest: Garmin
VHF Handgerät: Ja
Navigationssysteme
Radar: Garmin GMR 24 XHD
Kartenplotter: 4x Garmin
Magnetischer Kompass: Ja
Autopilot: Garmin
GPS: Garmin
Ausstattung der Kombüse
Kochausrüstung: Siemens elektrisch
Backofen: Siemens
Kühl-/Gefrierschrank: 2x Siemens
Geschirrspüler: Siemens
Sonstiges: Dunstabzugshaube
Waschbecken mit Warm- und Kaltwasser
Ausstattung der Wäscherei
Haupt-Waschmaschinen-Ausstattung: 1x Waschmaschine
1x Trockner
Beiboote: 1x ZAR 59SL mit Suzuki Außenborder
Jetskis: 1x Seadoo RXT-X300
English: 
The yacht BIG JOY stands out – custom-built for her owner in 2018, she offers a perfect experience for family and friends on 27 meters. The space offered to the owner and his guests on 4 decks is exceptional. The overall design and the numerous details reflect the special demands of the owner, who has placed great emphasis on autonomy, space and comfort, which combine in a holistic approach.
Four spacious cabins welcome up to 8 guests on the ship. The master bedroom is located on the bridge and is equipped with a king-size bed, dressing room, office, couch and en-suite bathroom. All other cabins are located on the lower deck and have en-suite bathrooms. The ship's very own sauna is also located on this deck.
The outdoor areas of the yacht BIG JOY are perfectly designed for the outdoor lifestyle. A U-shaped lounge on the aft deck invites you to linger, while the flybridge is equipped with sun loungers, comfortable seating, a barbecue and bar, a sun awning with sliding roof and helm station.
The garage at the stern holds water toys and diving equipment. With the hydraulic swim platform, the ZAR tender can be launched within minutes. An additional jet ski garage is also on board.
Equipment:
LOWER DECK:
Three double bedded guest cabins, all with ensuite bathrooms
Sauna
Crew cabin forward with Pullman bed, small desk and separate bathroom
Large stern garage with storage space and work bench/tools.
MAIN DECK:
Spacious aft deck with seating area and table.
Salon area with lounge area with custom made furniture and built-in chaise lounge unit for a reading experience with a view. Dining area with a large wooden table seating 6 to 8 persons separated from the salon by a semi-transparent decorative panel and a Bar with wine cooler.
Fully equipped galley with island counter and a bar height breakfast corner.
BRIDGE DECK:
Large deck space with seating areas, access to the master stateroom and sunbathing area on the foredeck.
Master stateroom with king-size bed including a dressing room, private office a petite couch and en-suite bathroom.
Steering position with very good views, two captain's chairs, small sofa and doors to both side decks.
FLYBRIDGE:
Large deck space with seating area and table to portside, sunbathing area aft.
Mini bar with three bar stools, sink and a Weber grill.
Steering position with two captain's chairs.
Fixed sun awning with integrated Besenzoni electric opening soft top sun awning.
Hull: Composite
Superstructure: Composite
Decks: Teak laid decks
Paint: White & grey
Fuel Capacity: 4623 US Gallons / 17.500 Liters
Water Capacity: 660 US Gallons / 2.500 Liters
Waste water capacity: 396,25 US Gallons / 1.500 Liters
Water maker: 63,40 US Gallons / 240L/hr
Maximum Speed: 19 kts / 540 l/h / 550 nm
Cruising Speed: 12 kts / 160 l/h / 1300 nm
Main Engines: 2x MAN D2862 LE446, 1400 hp each
Engines Hours: 250 hrs approx.. (Feb 2021)
Engine Controls: MAN
Engine Mounts: Flexible
Gear Boxes: ZF 3000V @ 1:3
Shafting: Dublex stainless steel
Propellers: Mn-Bronze
Generators & Electricity
Electrical system: 24/220/380V
Generators: 2x Kohler 25 KW
Generators Hours: 400 hrs approx. (Feb 2021)
Shore Power: Glendenning cable reel
Output volts: 220/380V
Battery chargers: Victron Skylla TG 24V, 100Amp for service bank
Victron Skylla TG 24V, 50Amp for engine start
Victron Skylla TG 24V, 50 Ah for stabilizers
Inverters: Victron
Battery management system: Victron
Batteries: Victron Energy
Generator Start: Yes
Air Conditioning: Marincold central system 240.000 BTU
Engine room fans: 2x Gianneschi ELL/AP 717 with fire dampers
Bow and Stern Thruster: Side Power hydraulic
Fresh Water Heaters: 200 ltr stainless steel electric boiler
Fresh Water Maker: 1x Sea Recovery Aqua Whisper DX-1400, 220 l/h
Fresh Water Pressure System: Gianneschi Group 2 Jet 24v + 380v
Fuel Separator: Alfa Laval MIB 303
Fuel Filters: Yes
Fuel transfer pump: Gianneschi CP30 + Gianneschi Excelsior ¾"
Shore Power Transformer: Glendenning
Sewage Treatment System: Tecnicomar
Waste Water transfer pump: Gianneschi MVI 44
Toilet System: Tecma with electric macerator pumps
Stabilizers: Humphree electric stabilizers with 4 fins
Interceptors: Humphree
Steering System: DATA DDS 2x290S electro hydraulic
Under Water Lights: 13x Bluefin LED
Helm/Control Stations: 2
Anchors: 2x
Anchor Chains: 2x
Anchor Windlass System: 2x DATA DZC 1400
Aft Warping Capstans: 4x DATA DHC 1600
Boat Crane/aft platform: Besenzoni hydraulic platform lifting system, 1600 kg capacity
Stern garage door: Hydraulic opening door with lock
Jetski launching system: Besenzoni hydraulic ceiling crane, 700 kg capacity
Shell door: Side hull hydraulic opening door with locks for jetski garage
Passarelle: Besenzoni hydraulic
Stern Boarding Gangway: Yes
Spotlights: Yes
Soft Top: Besenzoni electric opening soft top awning system
Security Equipment
CCTV: Arlo net gear
Cameras
Monitors/PLC system: Custom made touch screen control alarm and monitoring system
Ship's Safe
Fire Fighting
Fire Fighting Equipment: Gianneschi ACB 431/B 24V Fire Pump
Portable CO2: Yes
Fire Extinguishers: Fixed fire extinguishers in engine room
Alarms: Fire alarm system
Safety Equipment
Life Rafts: 2x 6 pax
Life Rings: Yes
EPIRBS: Yes
Flares: Yes
Medical Equipment: Yes
Audio system: Bose music system
Sat TV: KNS K7 Satellite TV system
Internet: Cellular GSM based WiFi system all around the boat
Communication Systems
VHF Fixed: Garmin
VHF Handheld: Yes
Navigation Systems
Radar: Garmin GMR 24 XHD
Chart plotter: 4x Garmin
Magnetic Compass: Yes
Auto Pilot: Garmin
GPS: Garmin
Main Galley Equipment
Cooking Equipment: Siemens electric
Oven: Siemens
Refrigeration/Freezer: 2x Siemens
Dishwasher: Siemens
Other: Extractor
Sinks with hot & cold water
Laundry Equipment
Main Laundry Equipment: 1x washing machine
1x dryer
Tenders: 1x ZAR 59SL with Suzuki outboard
Jet Skis: 1x Seadoo RXT-X300
The contemporary and minimalistic interior has been designed to achieve luminous and spacious areas with a color theme and tones of grey throughout in combination with parquet floors in the saloon and all the guest areas. The interior's furniture and surfaces have been finished in Formica. Corian is used for the bathrooms/wet areas and for custom made sinks. Lighting fixtures are from Cantalupi.
Disclaimer
HMY Yacht Sales, Inc. is pleased to assist you in the purchase of this vessel. This boat is centrally listed by Sieckmann Yachts GmbH.
Current Price:
$5,551,326
Engine Model:
D2862 LE446 1400
Fuel Capacity:
17500 Liters
Vessel Overview
Disclaimer
Whilst every care is staken in the preparation of these details their accuracy cannot be guaranteed. They are intended as a guide only and do not part of any contract. A prospective purchaser is advised to check all particulars and have a professional survey of the vessel undertaken on their behalf
Die Firma übernimmt keine Garantie für die genannten Angaben. Es handelt sich nur um ungefähre Angaben und sind kein Gegenstand von einem Vertrag. Jedem Interessenten oder Käufer wird empfohlen alle Extras zu überprüfen und gegebenenfalls einen Gutachter auf eigene Kosten mit der Besichtigung bzw. Abnahme zu beauftragen. 
Return to Yachts for Sale
Get more information