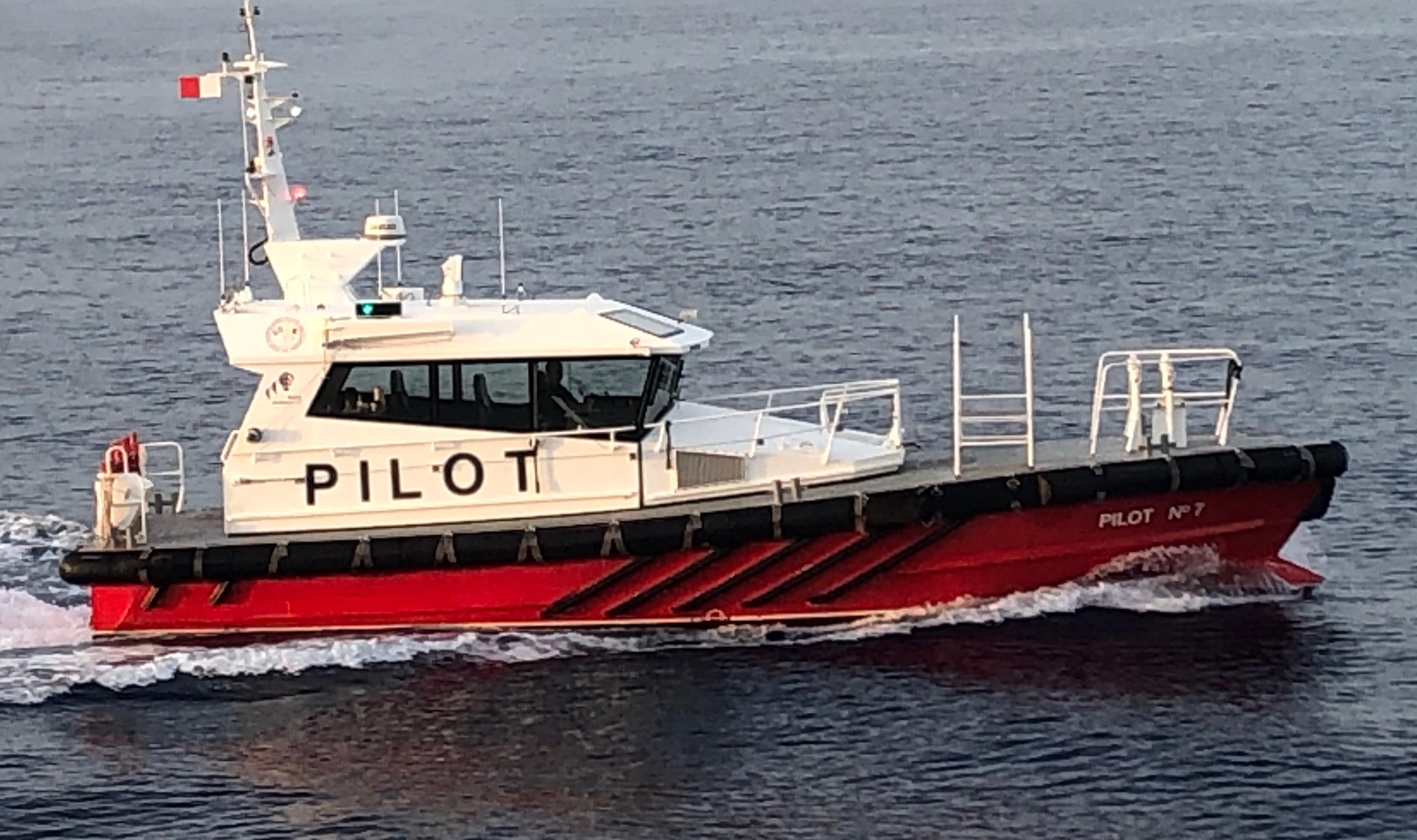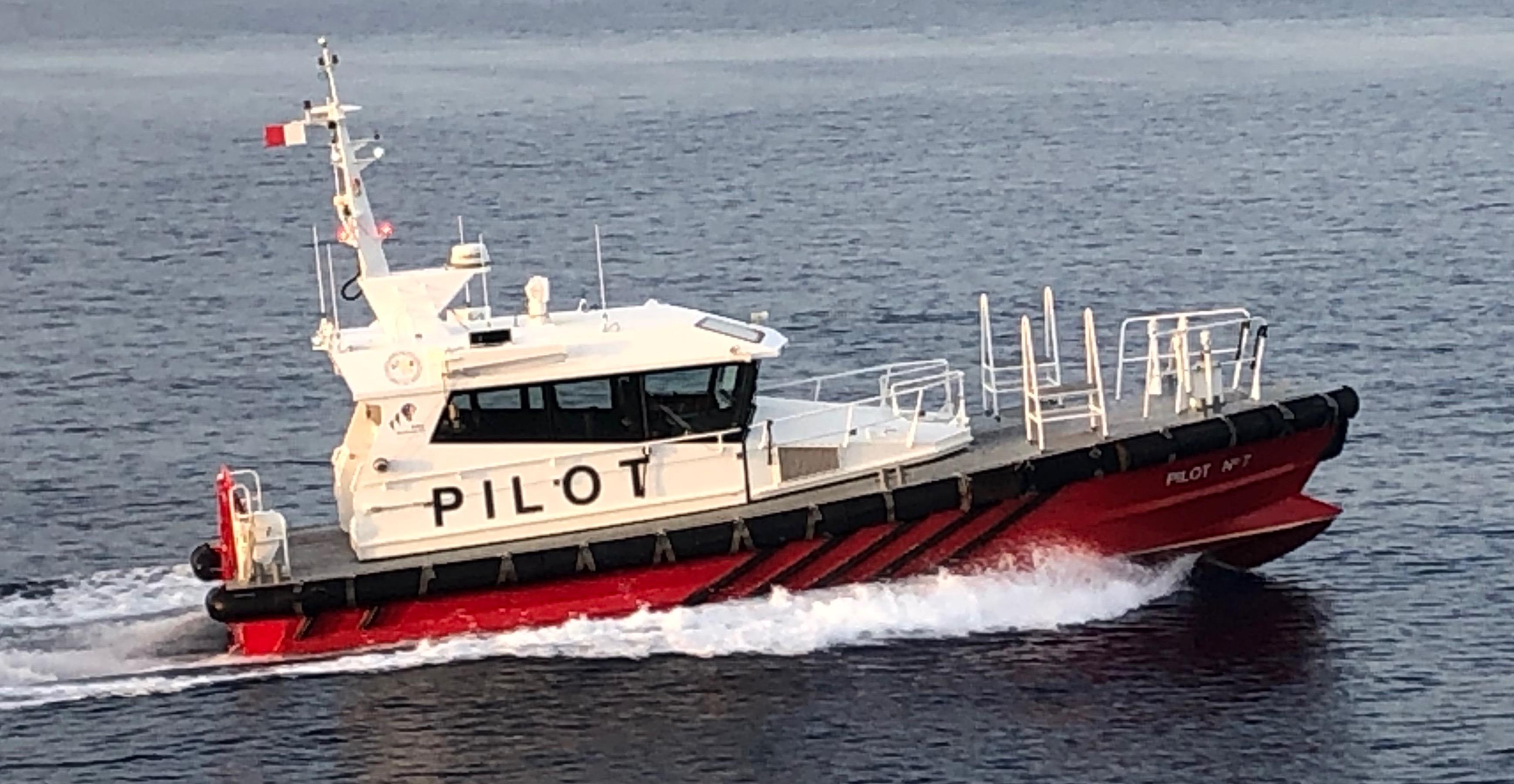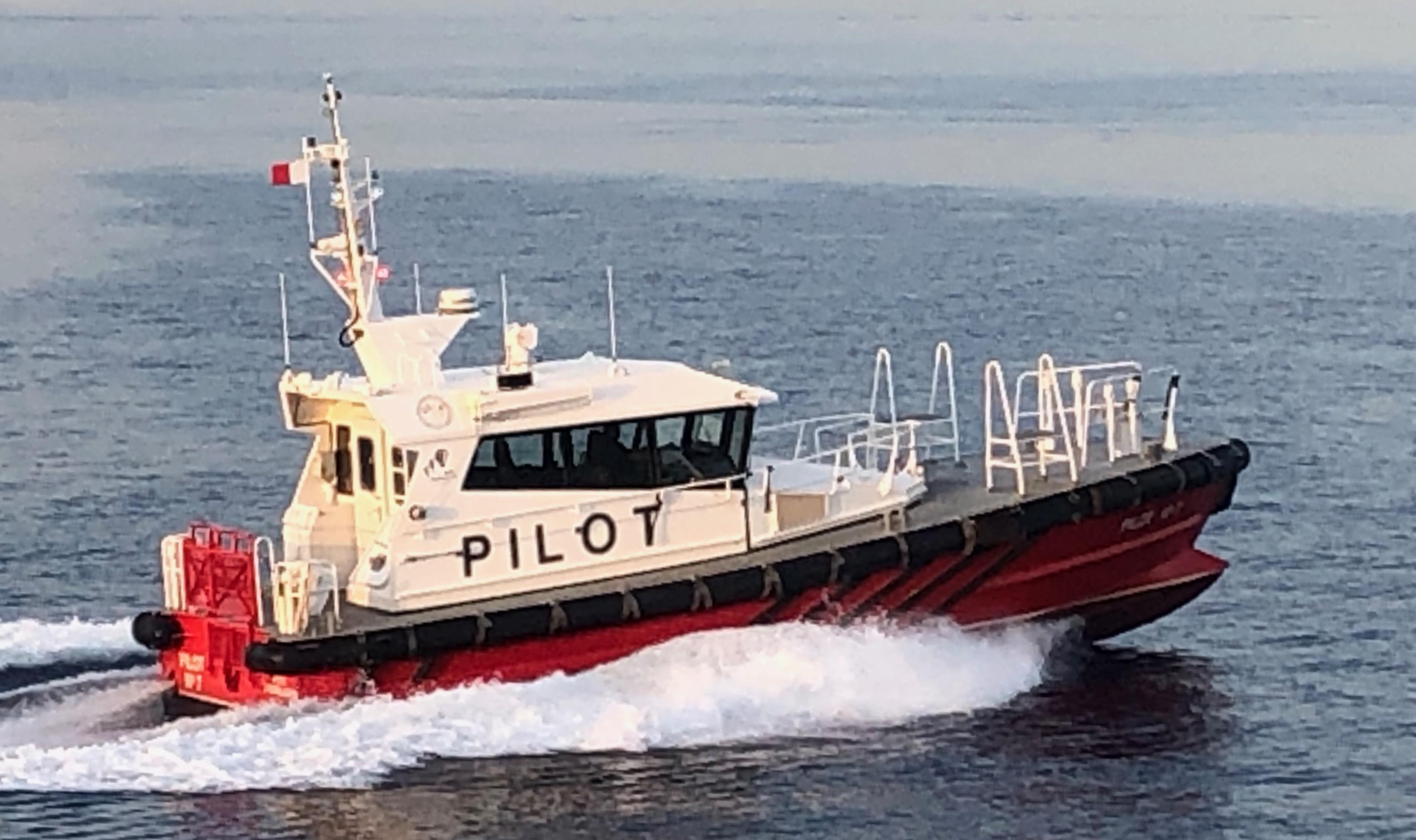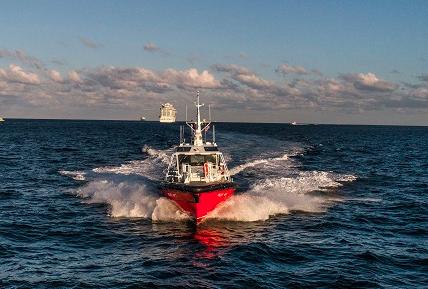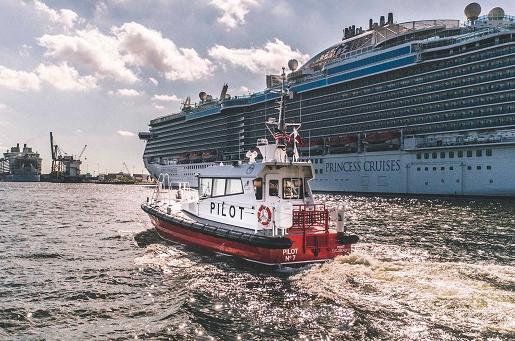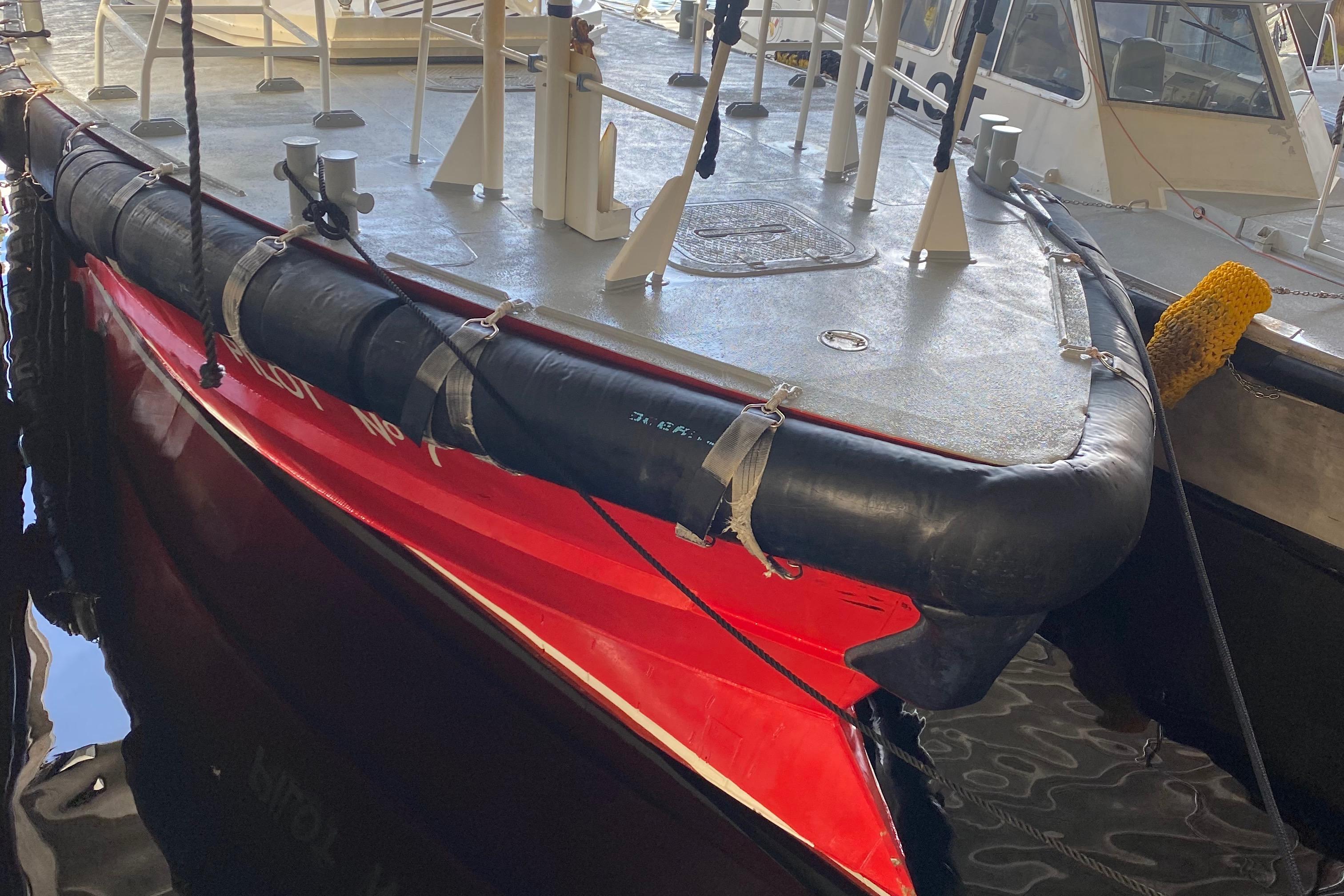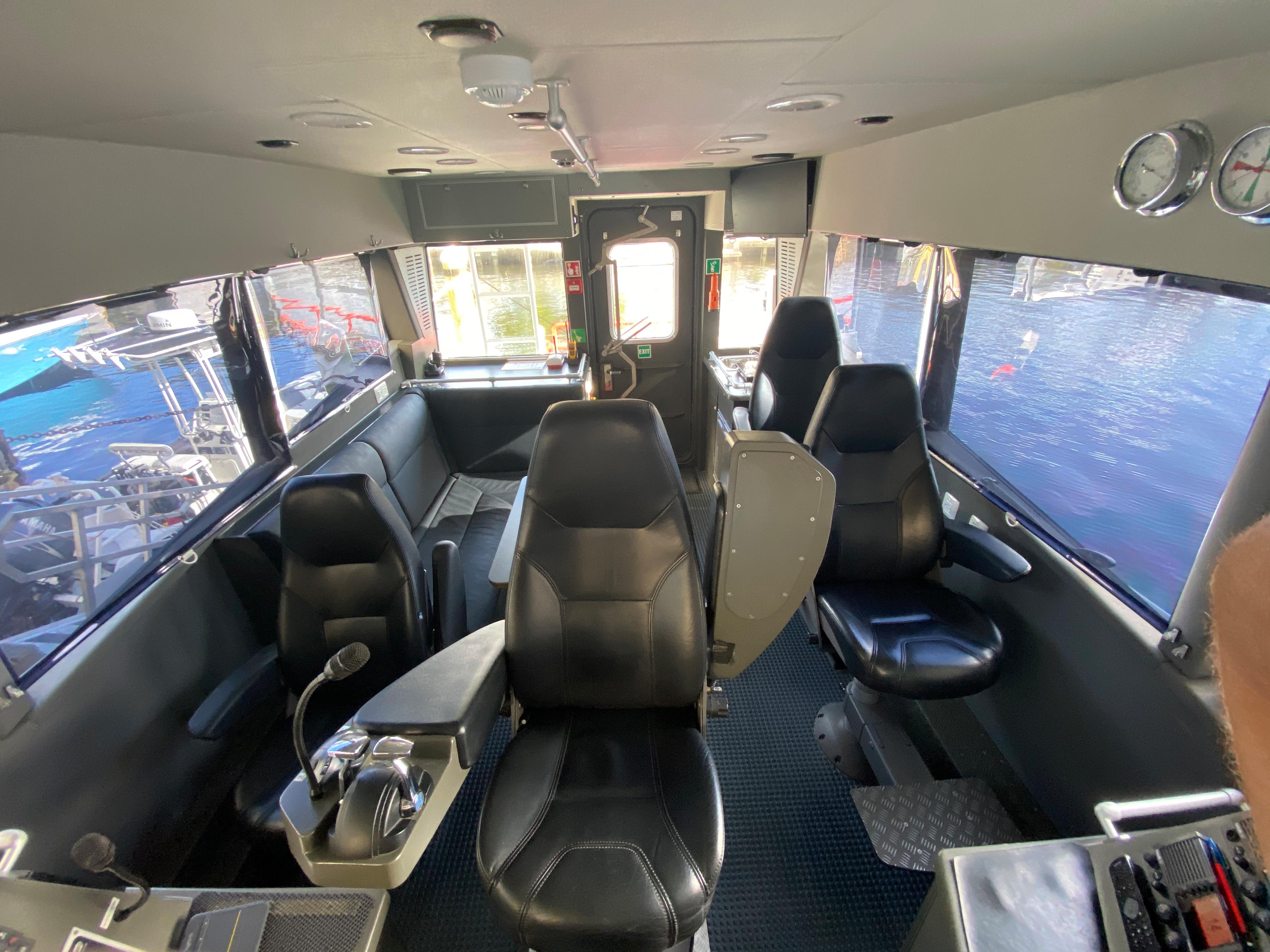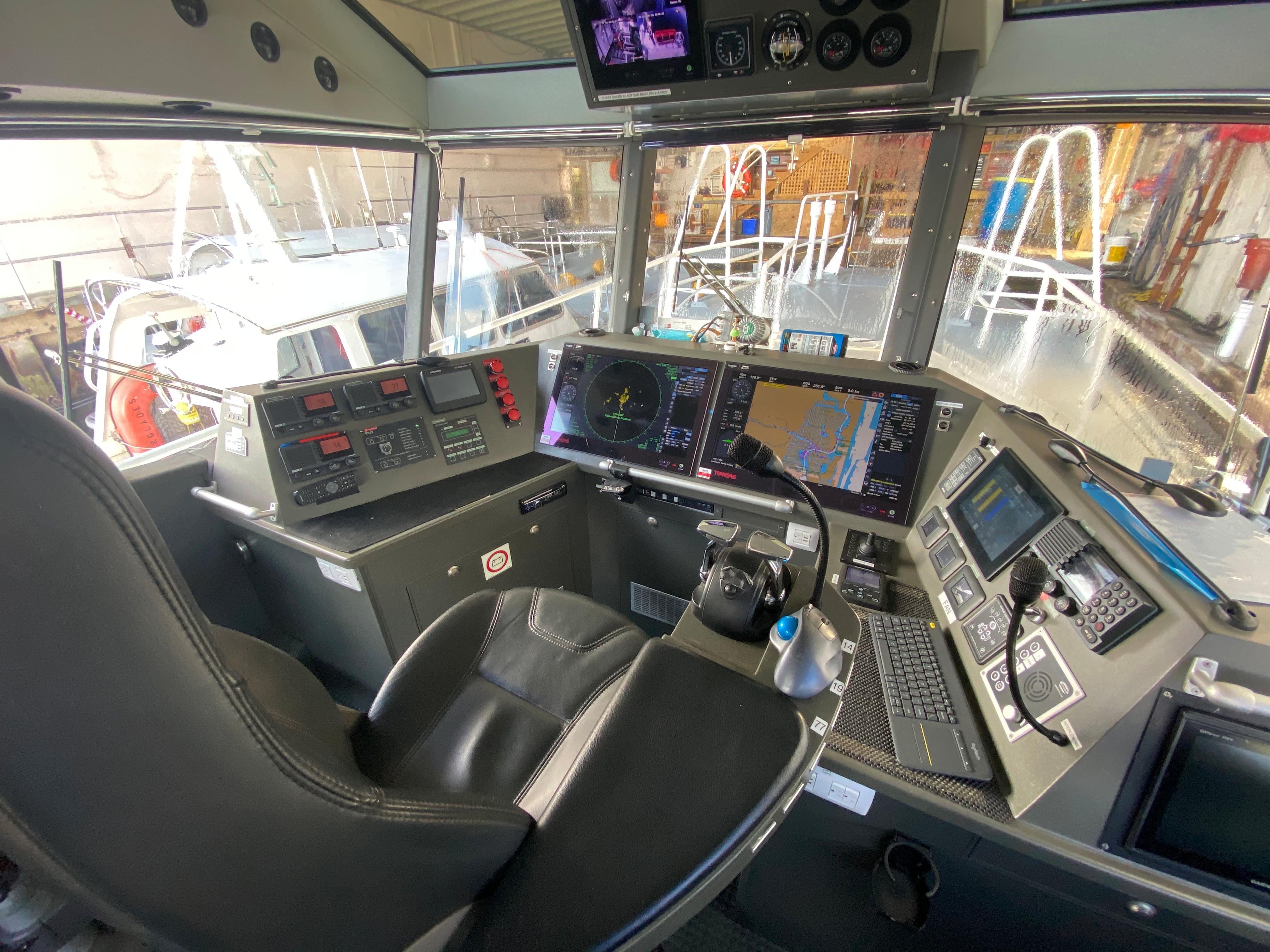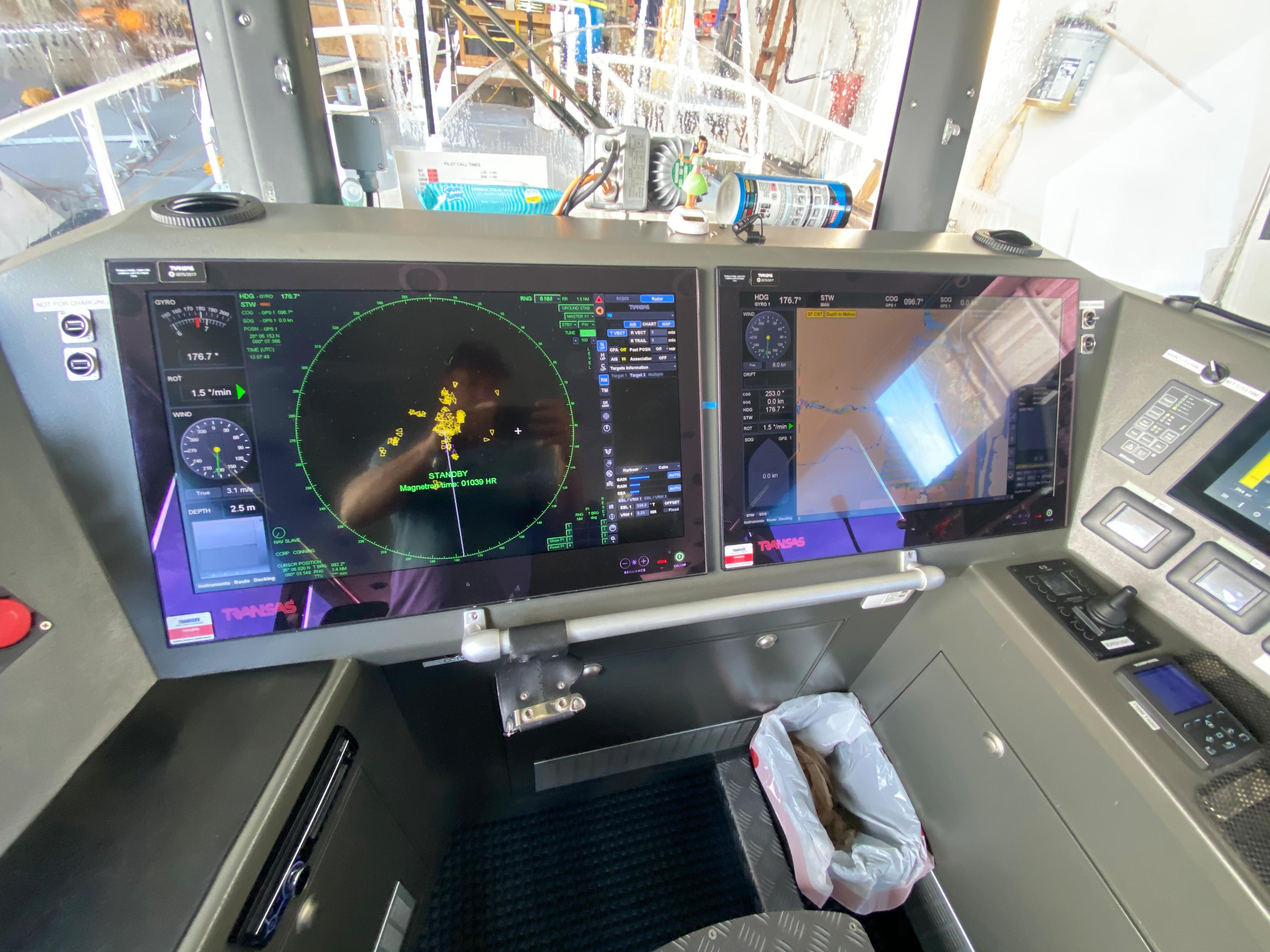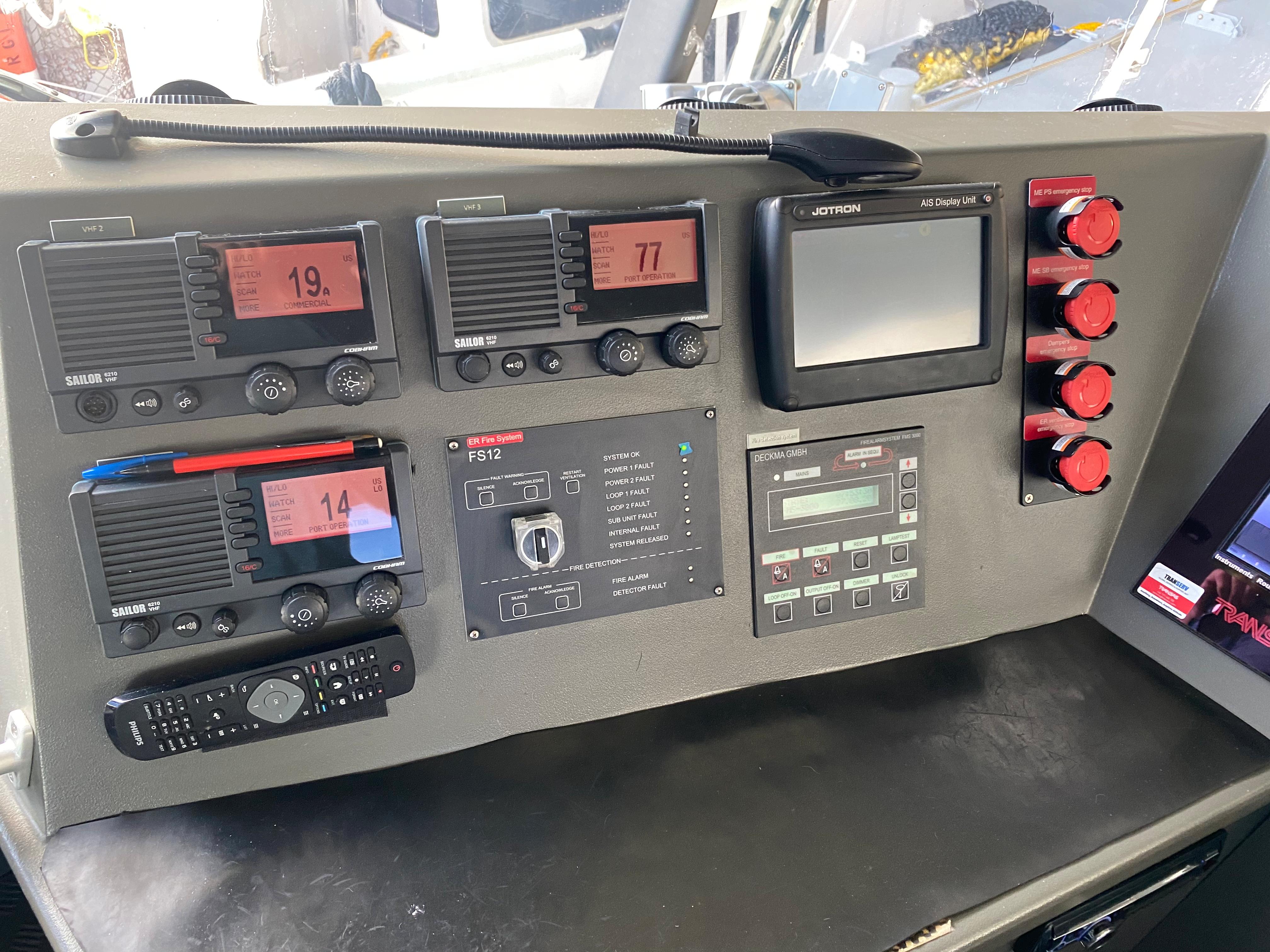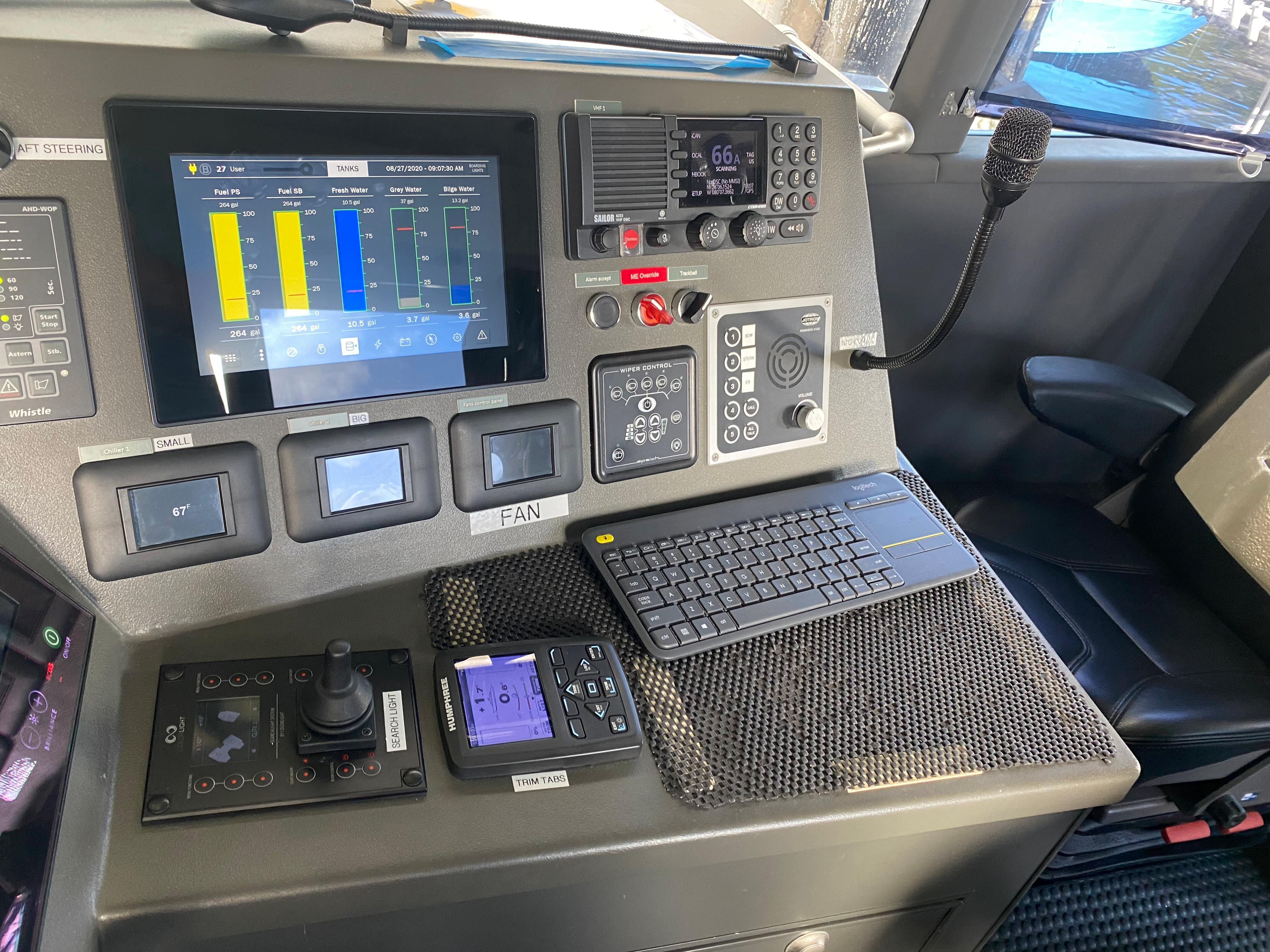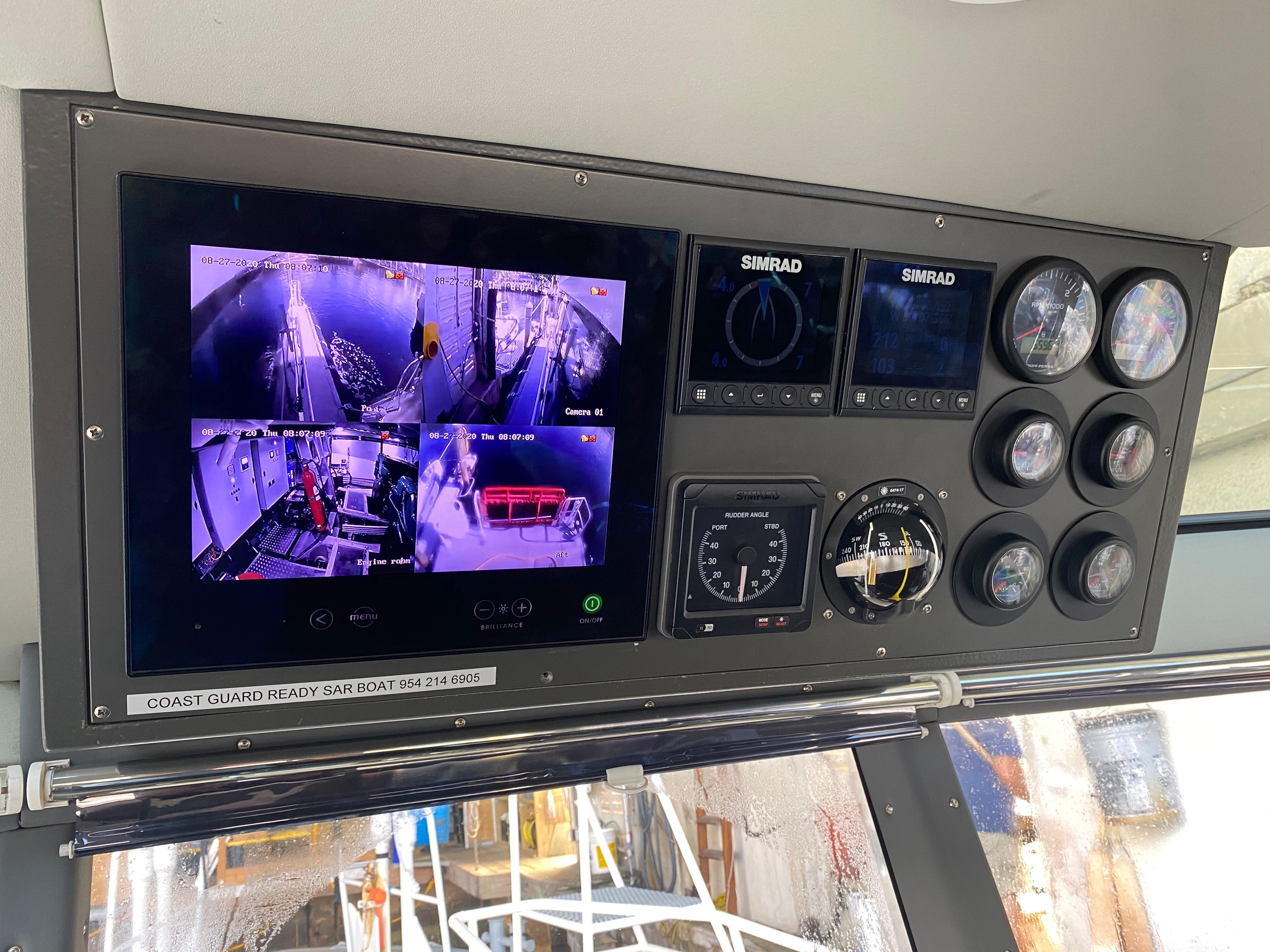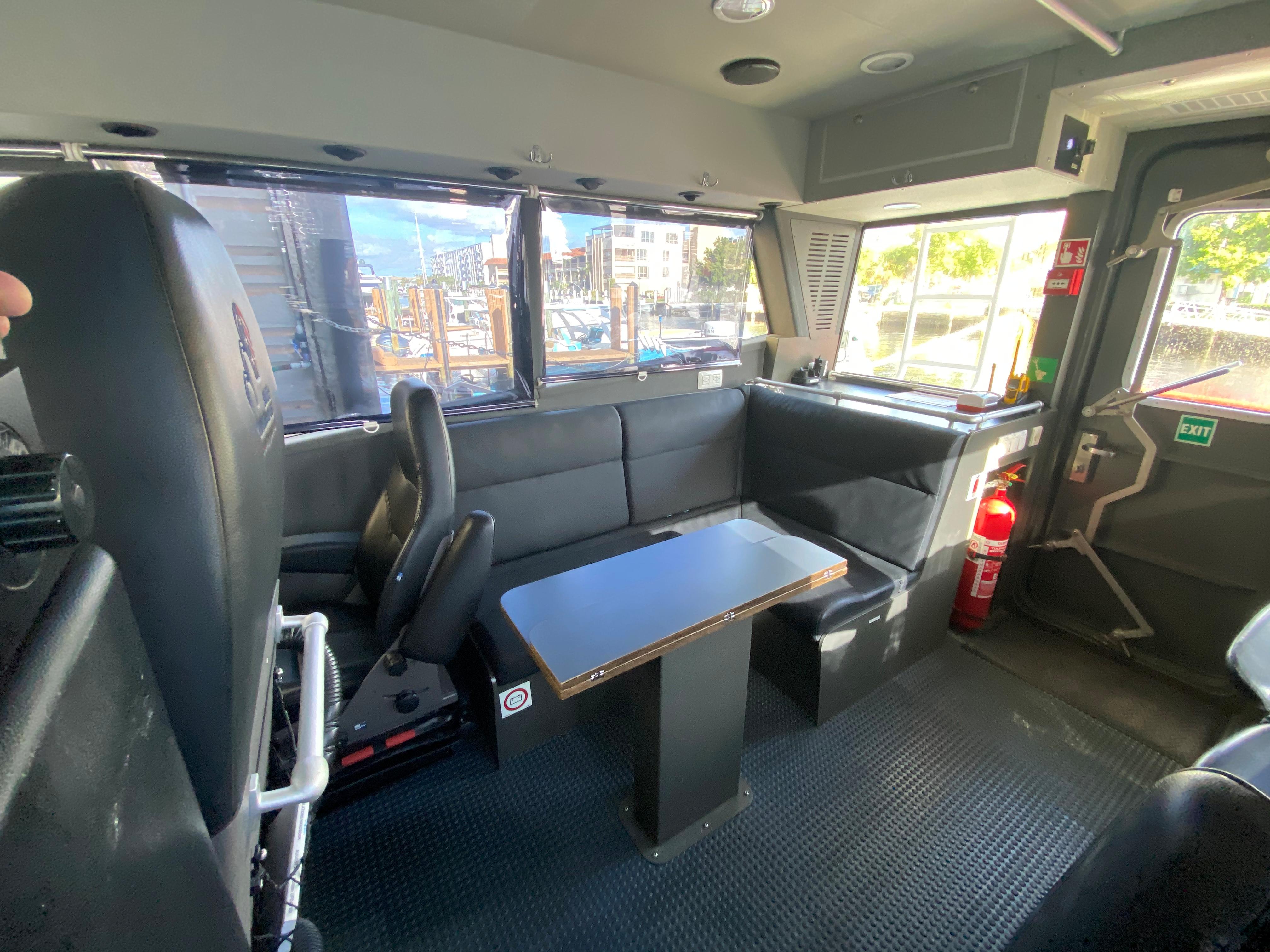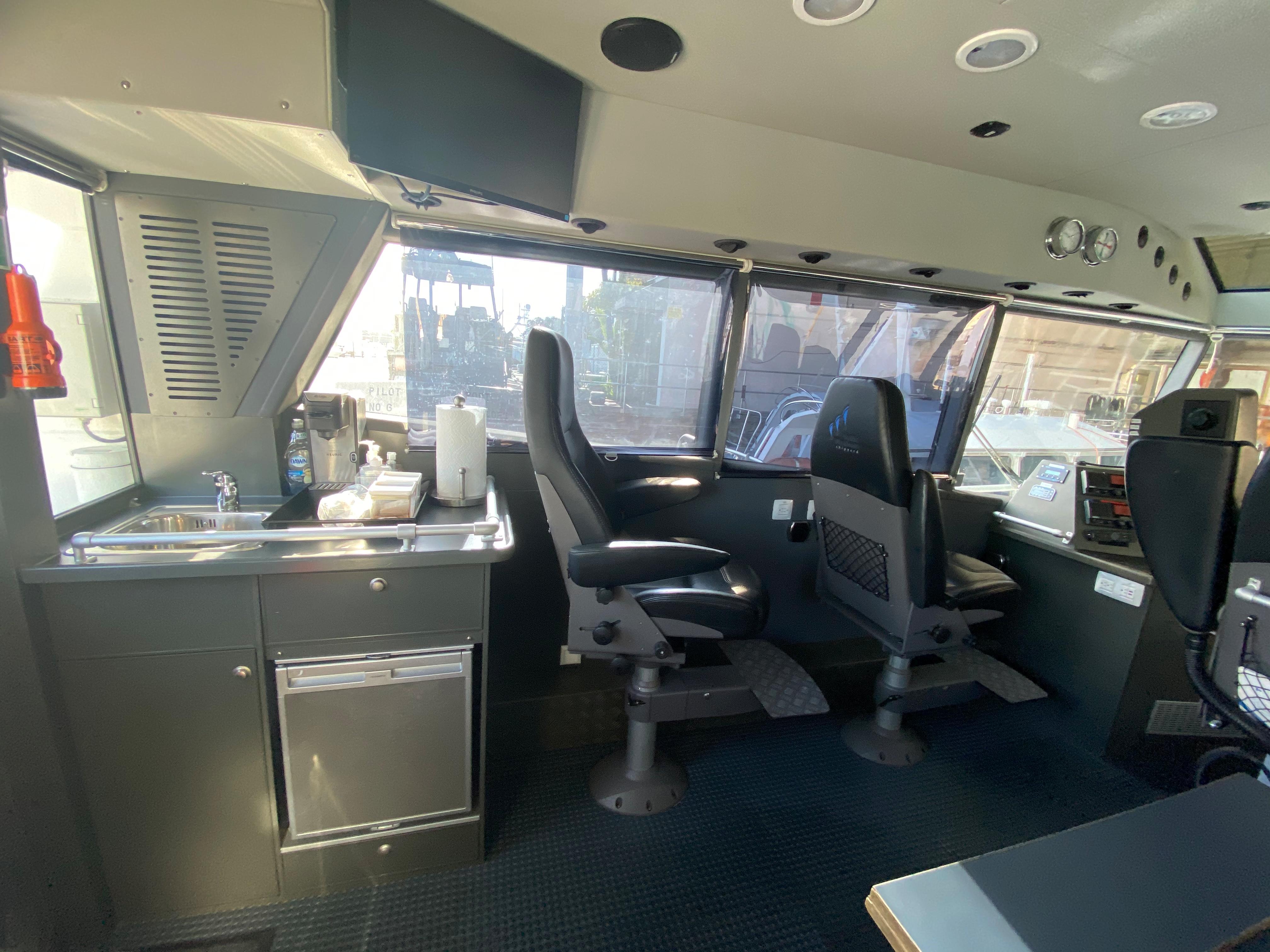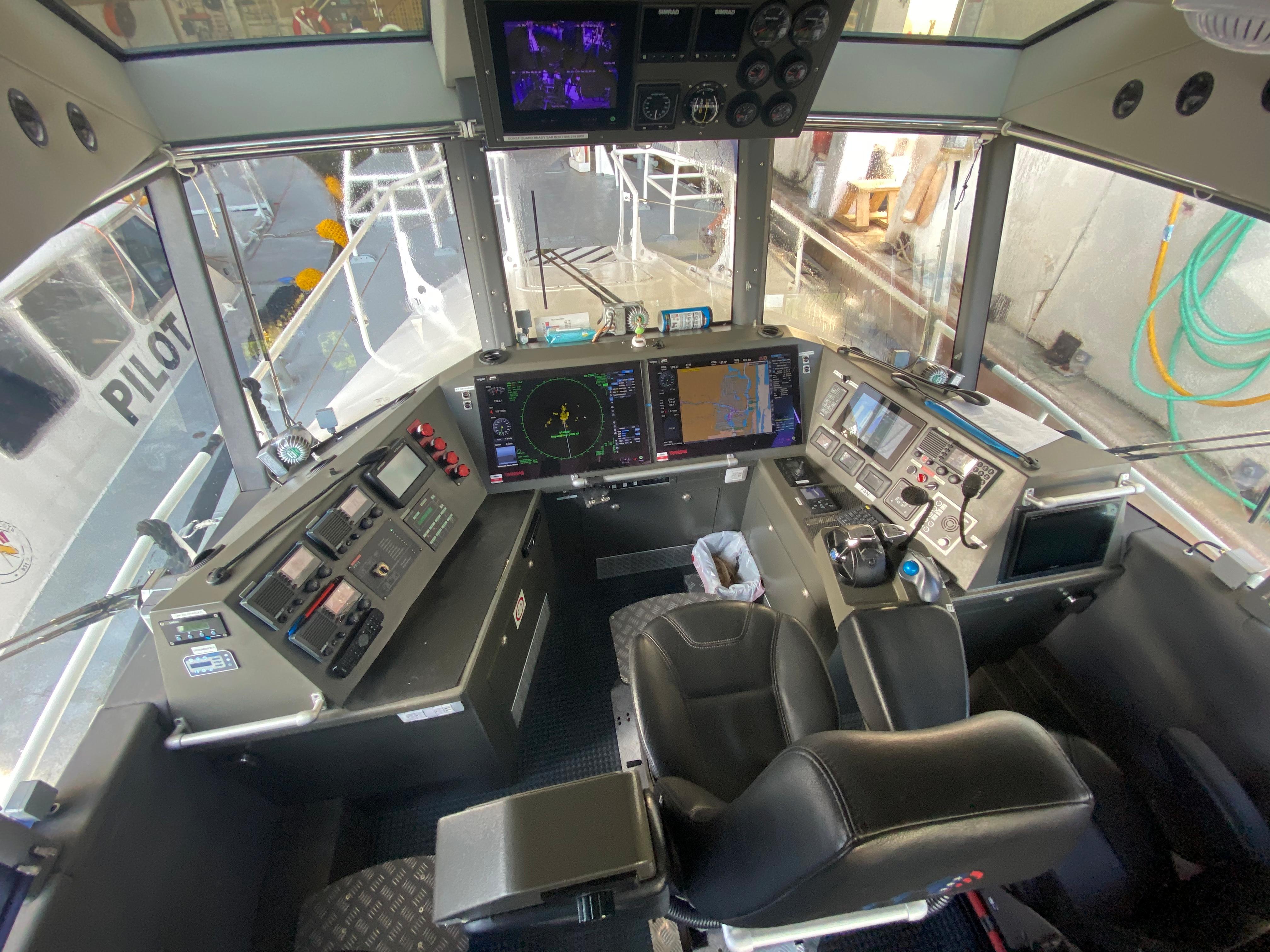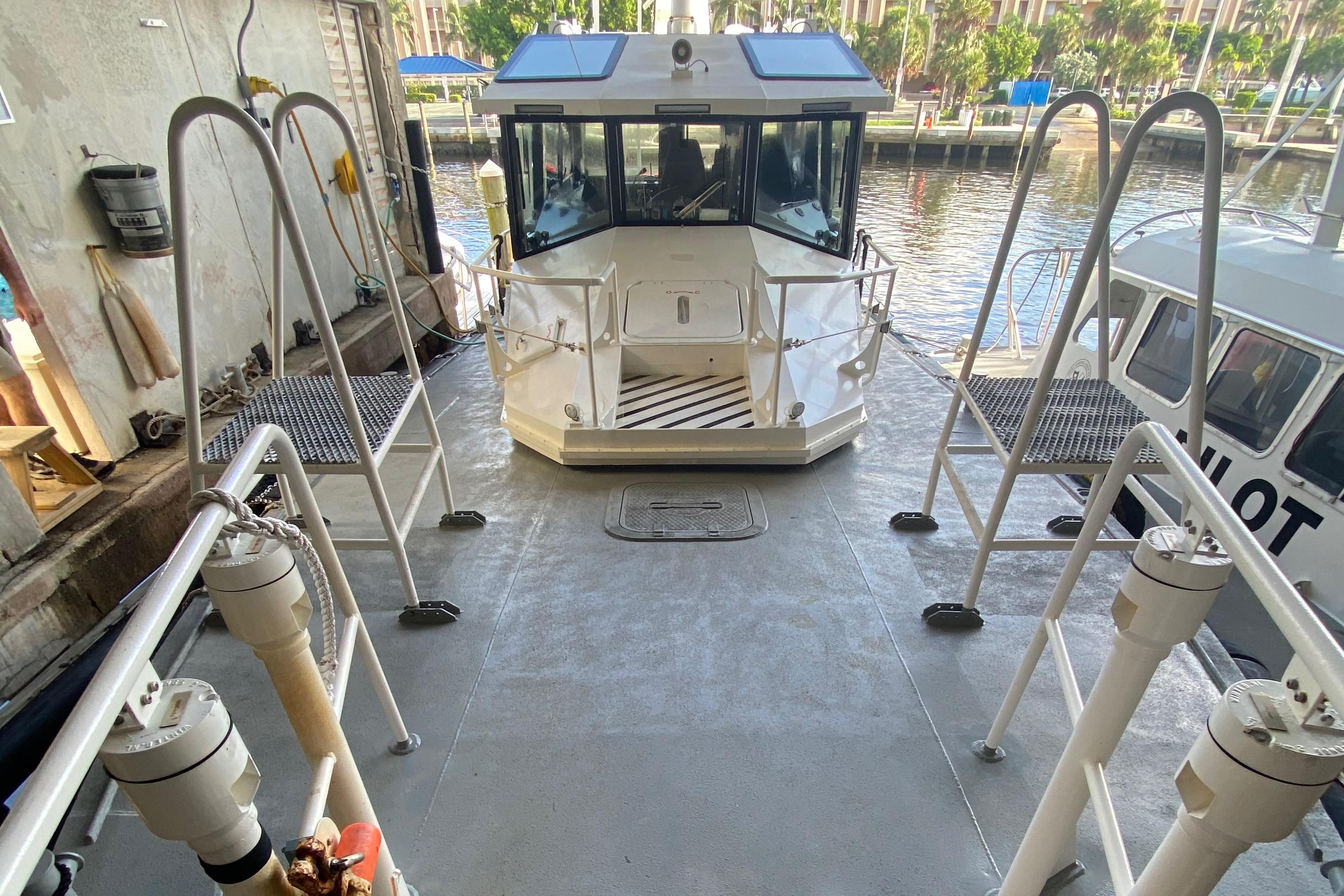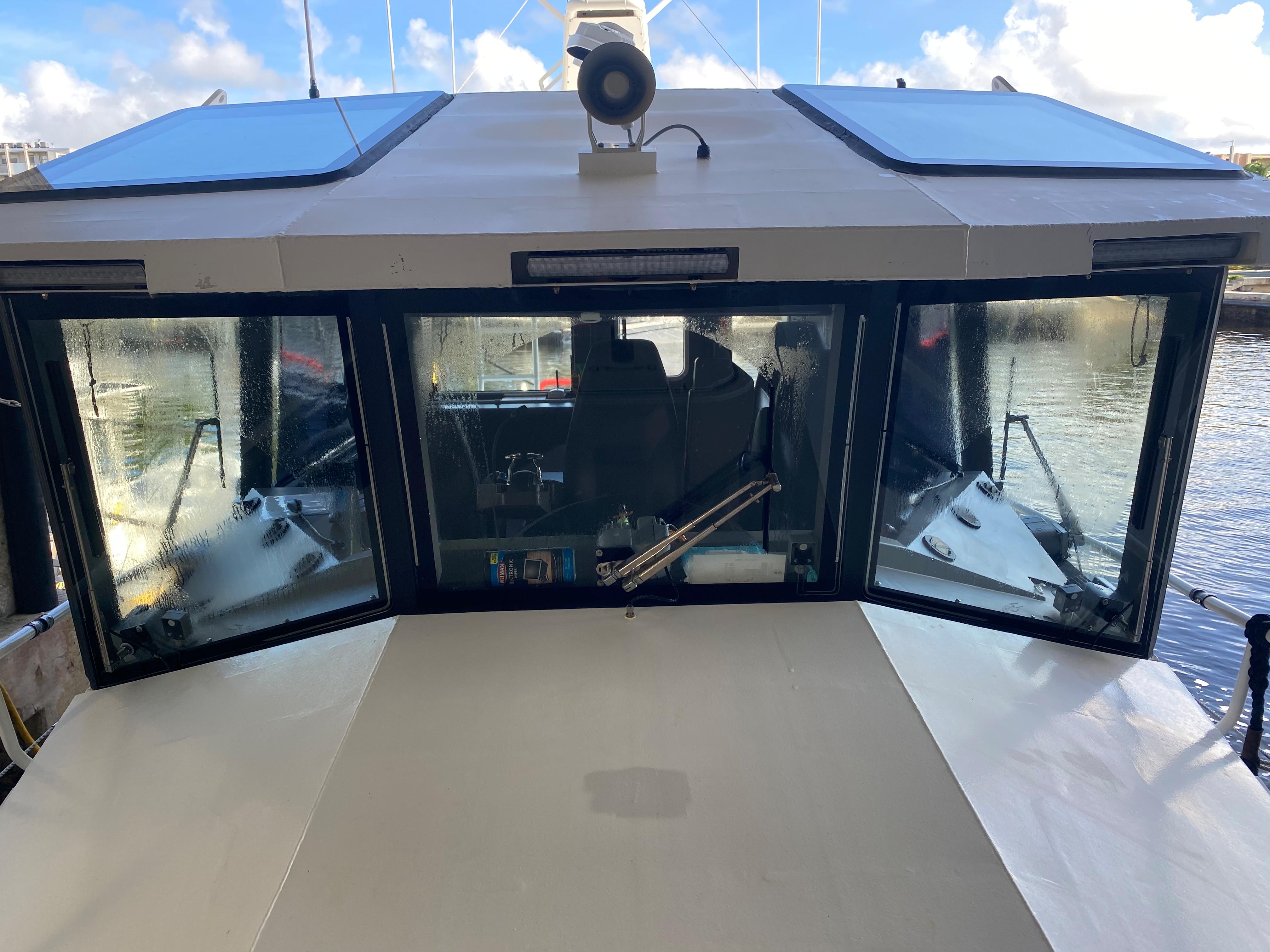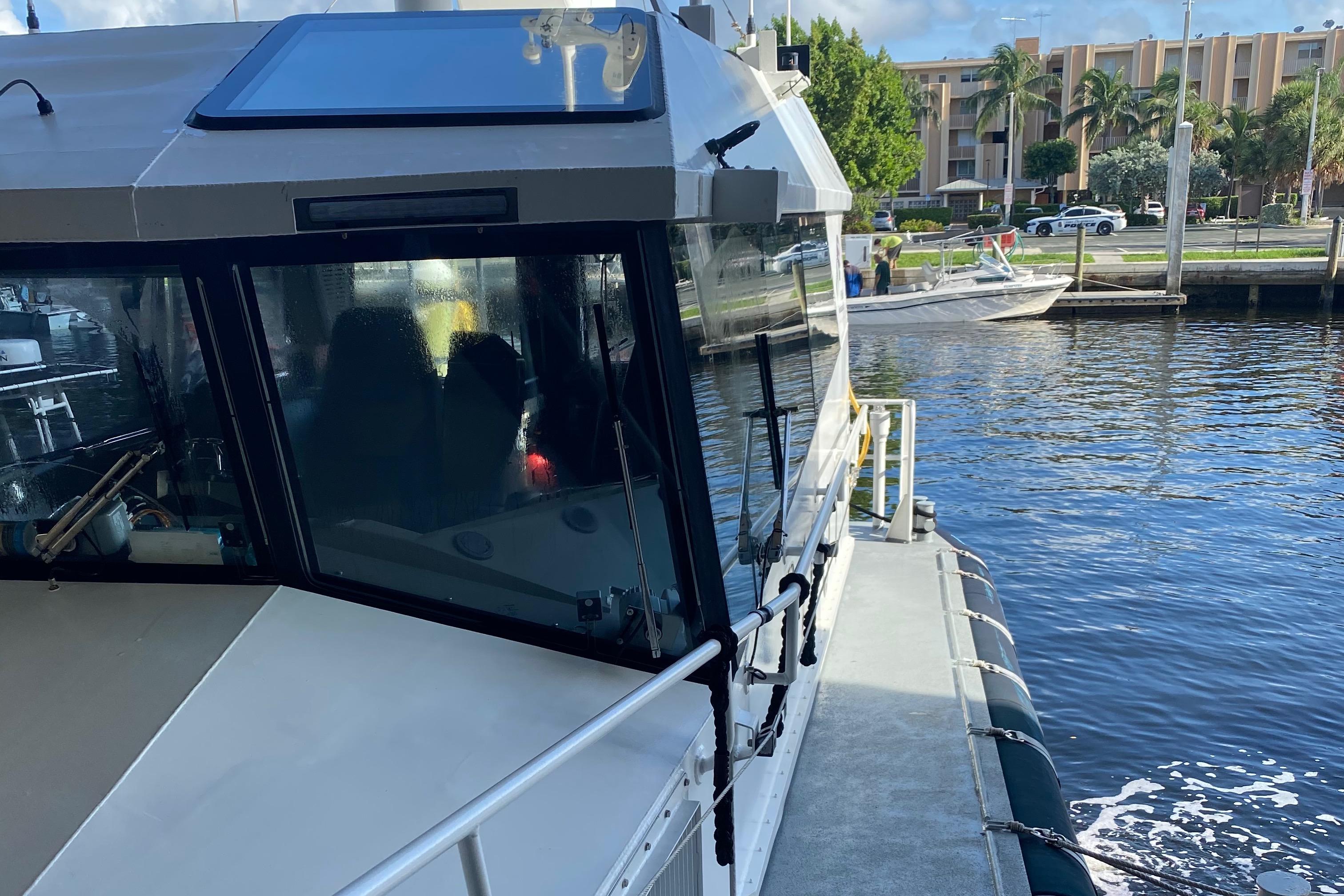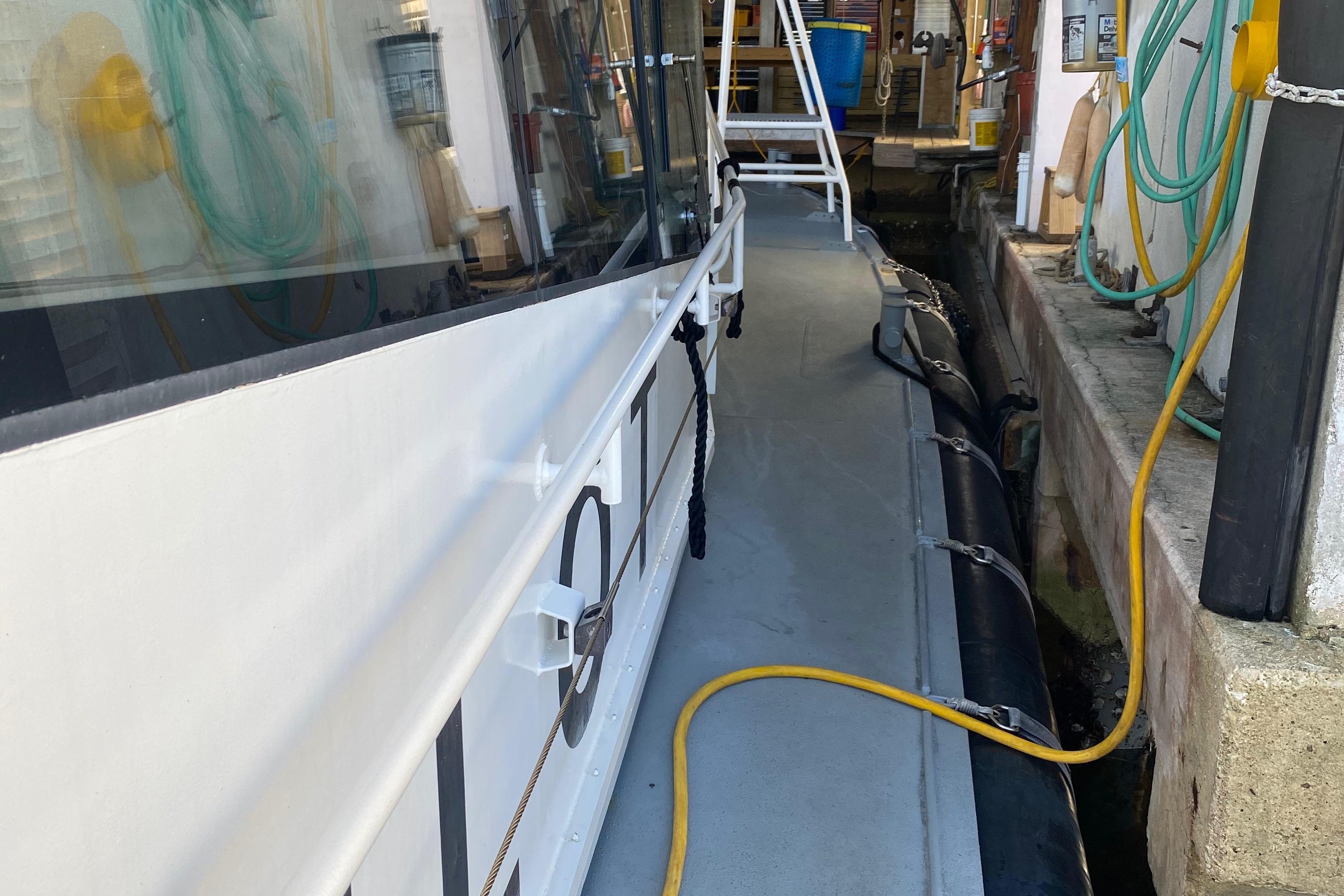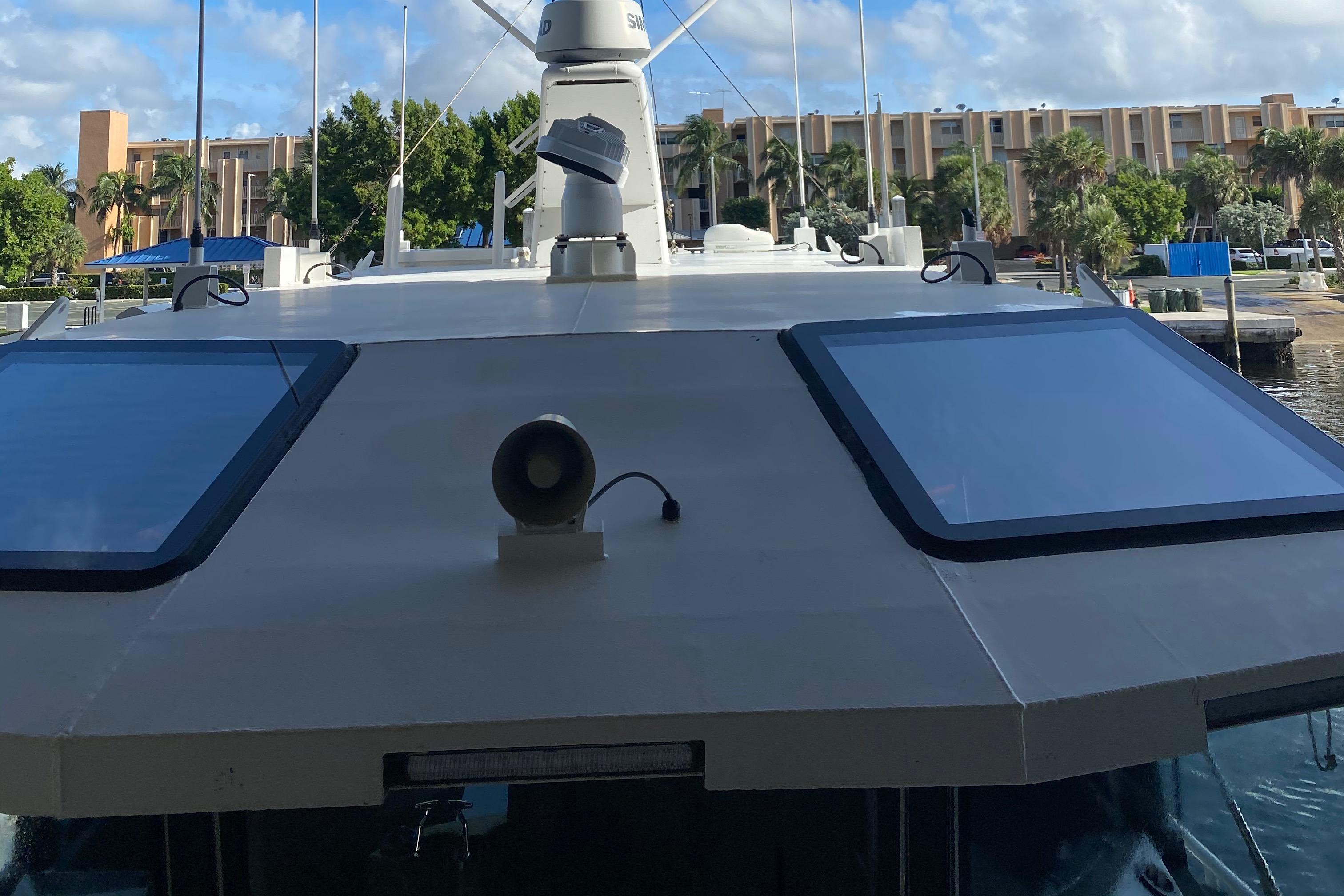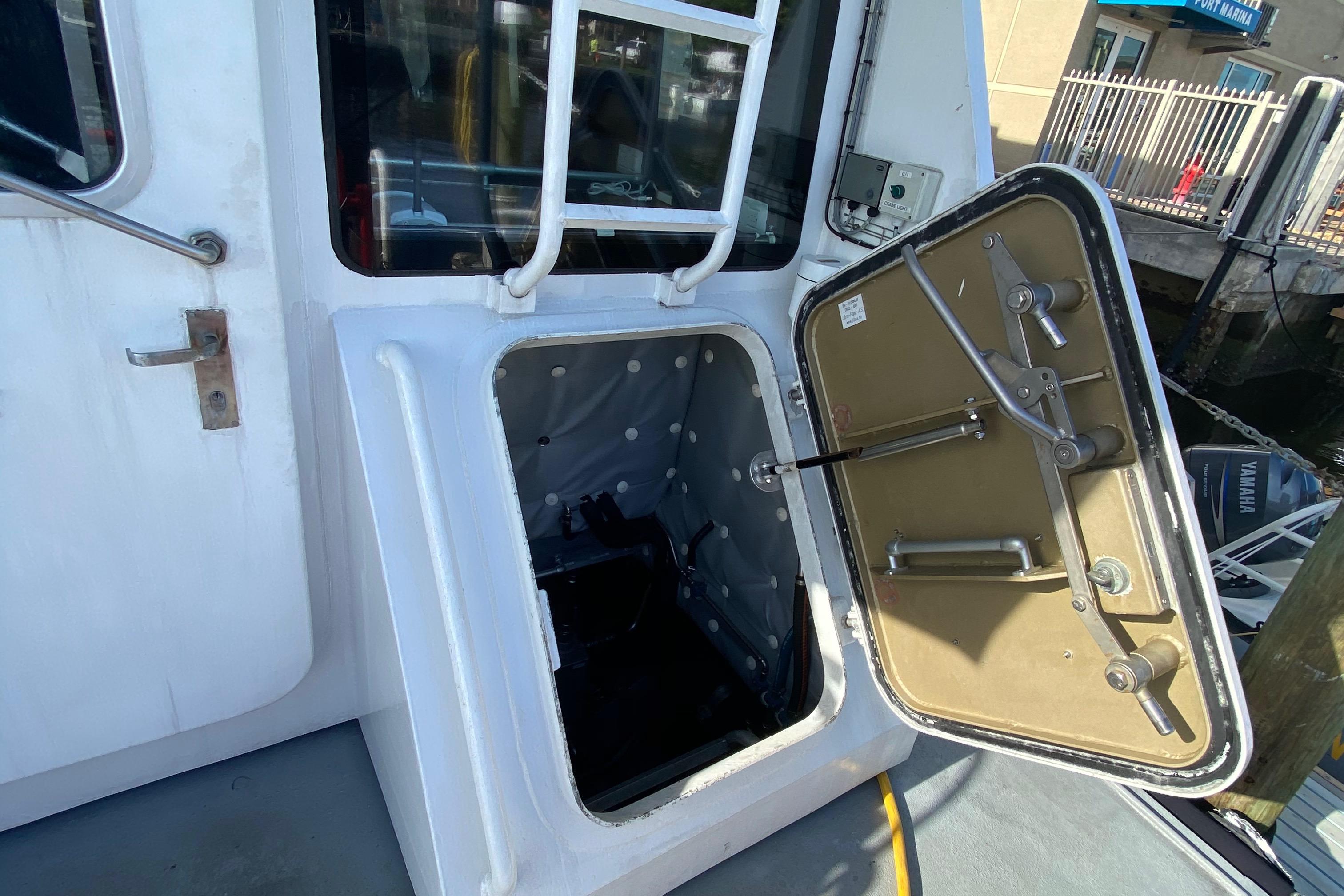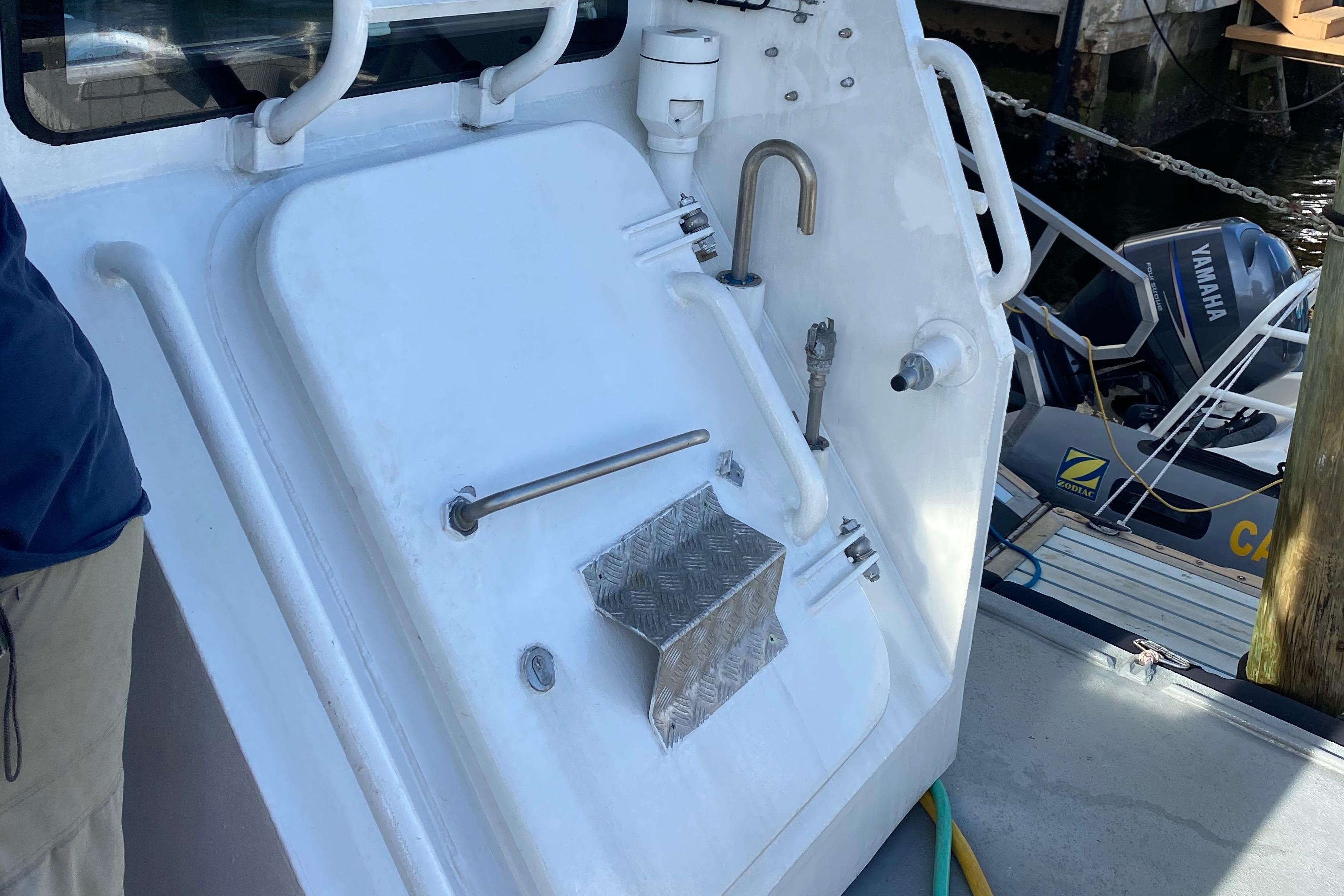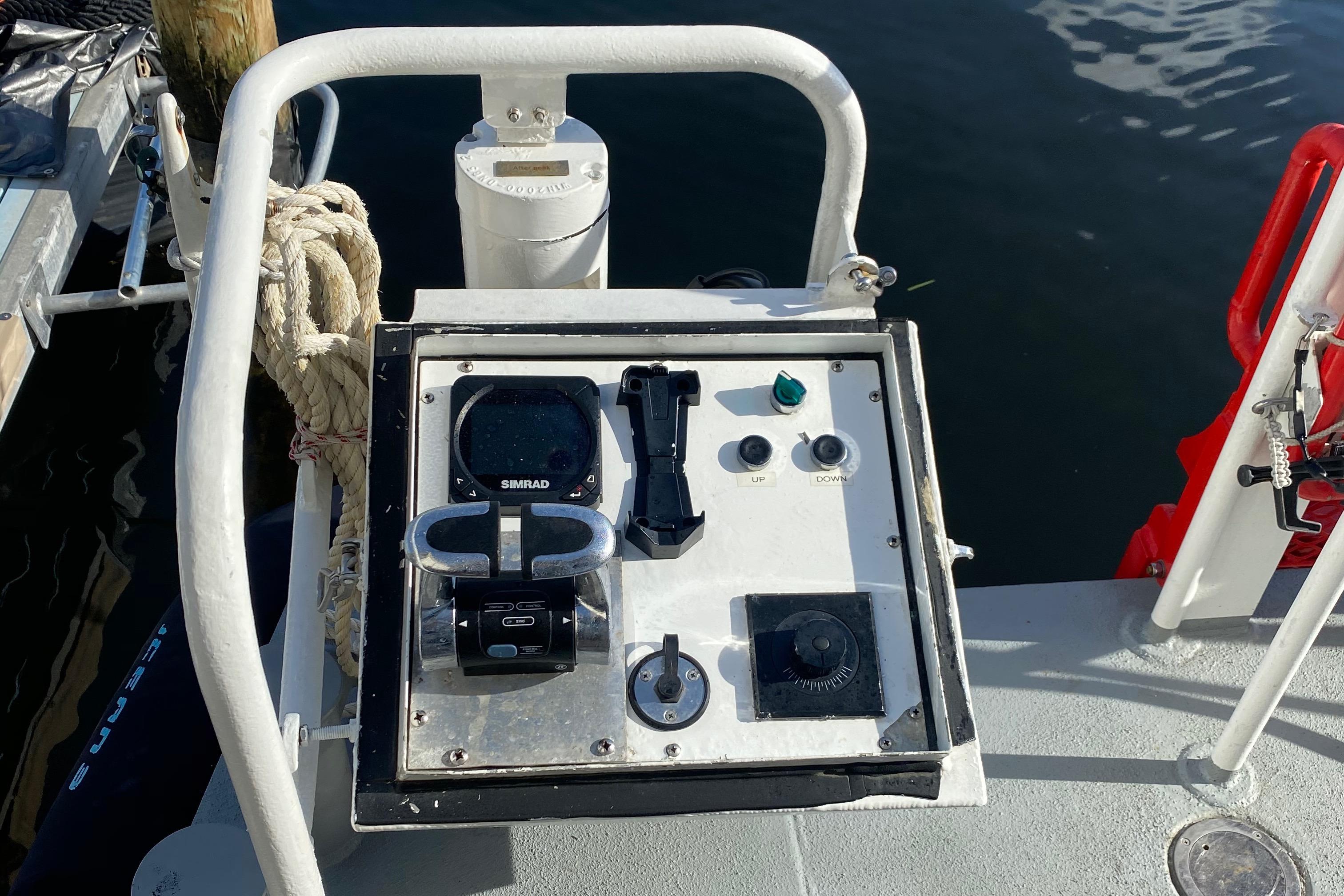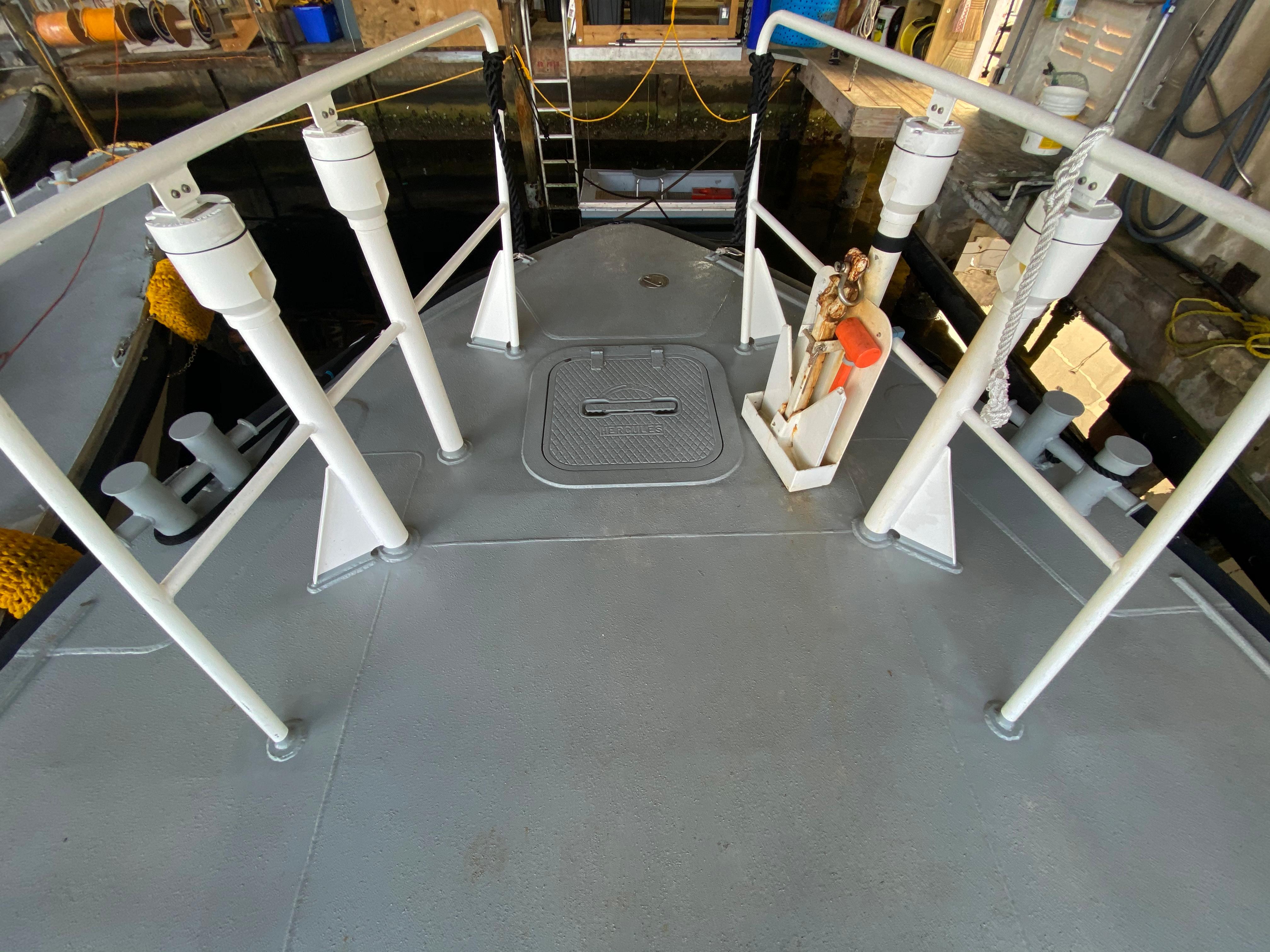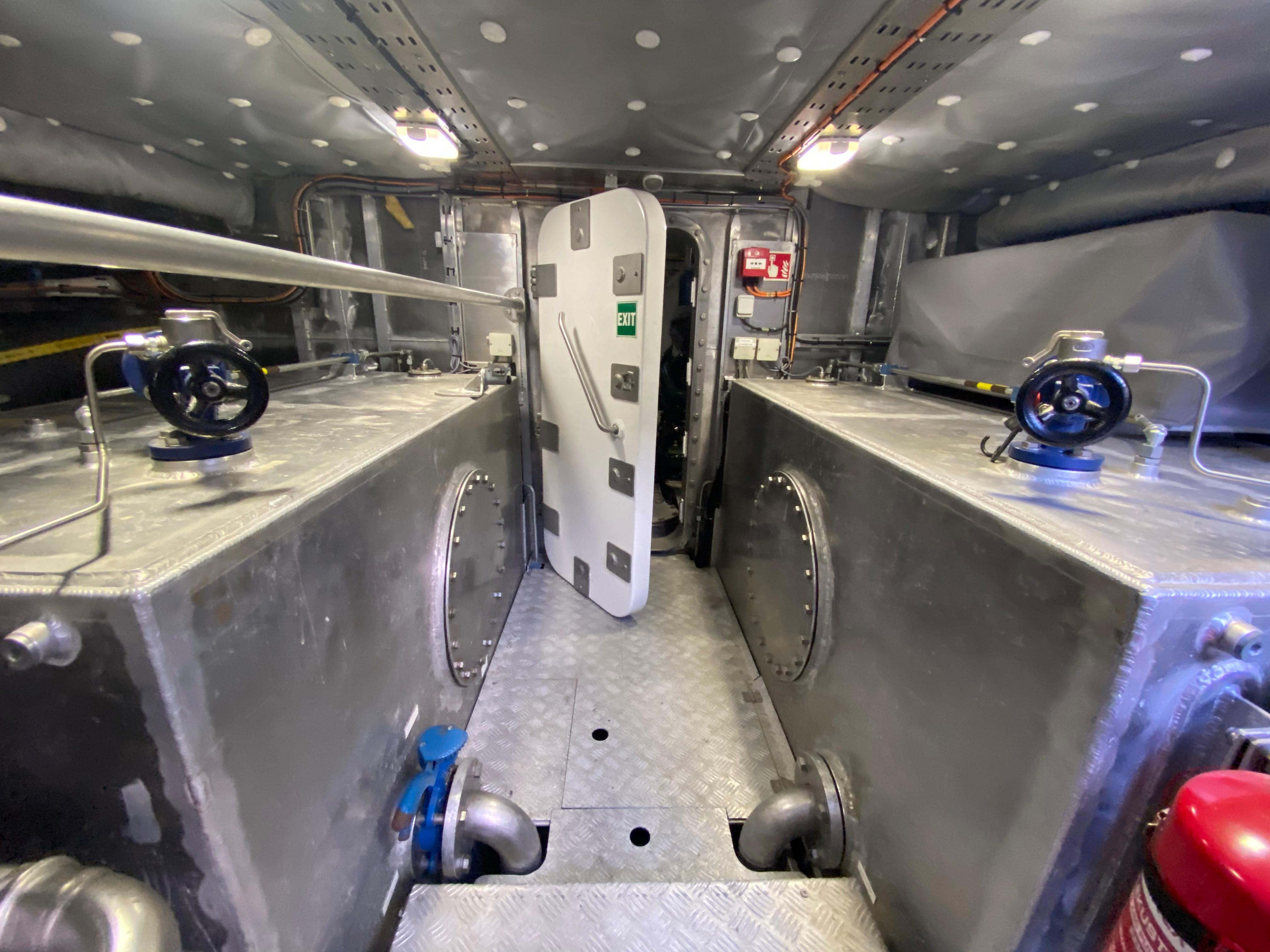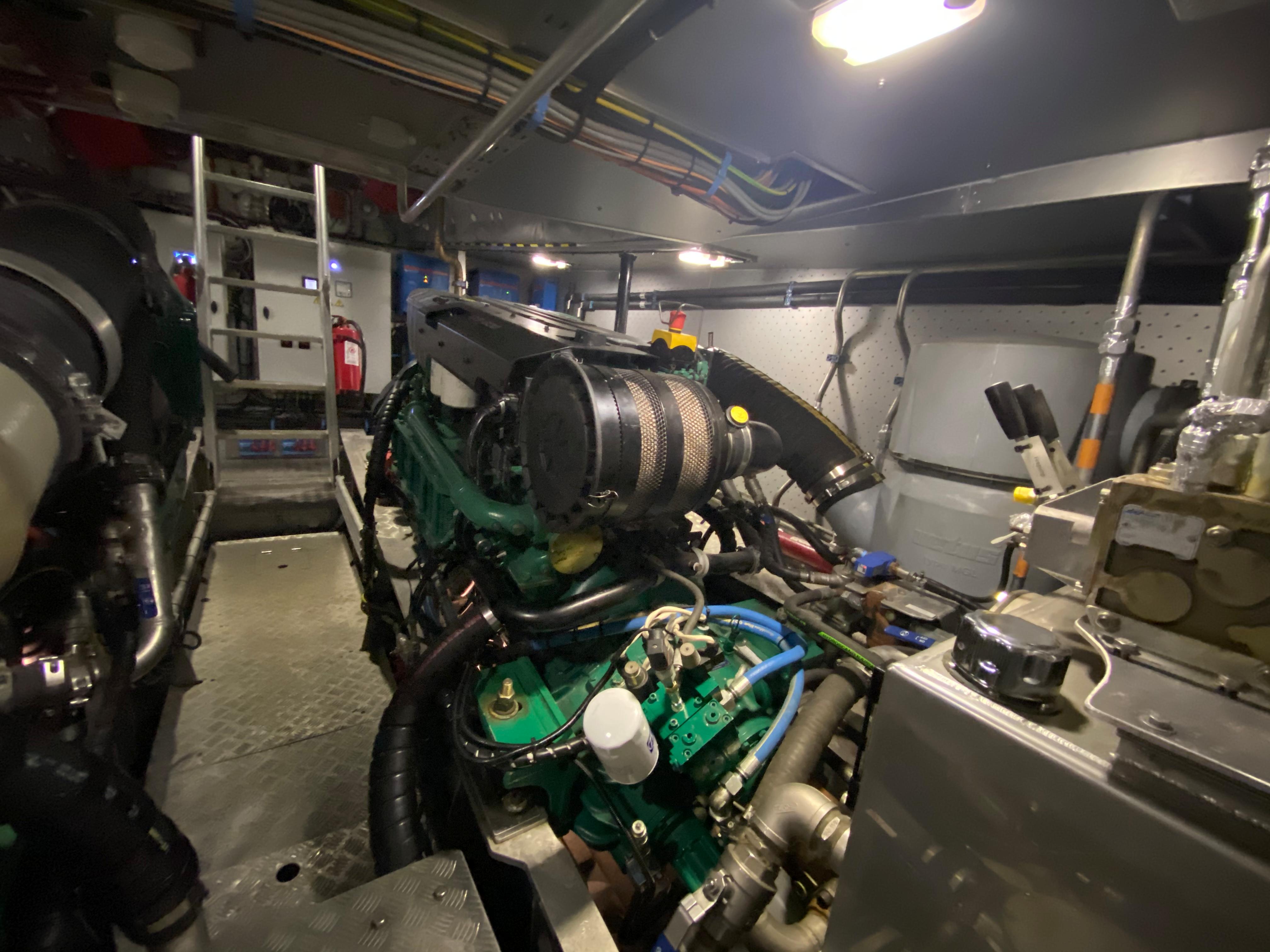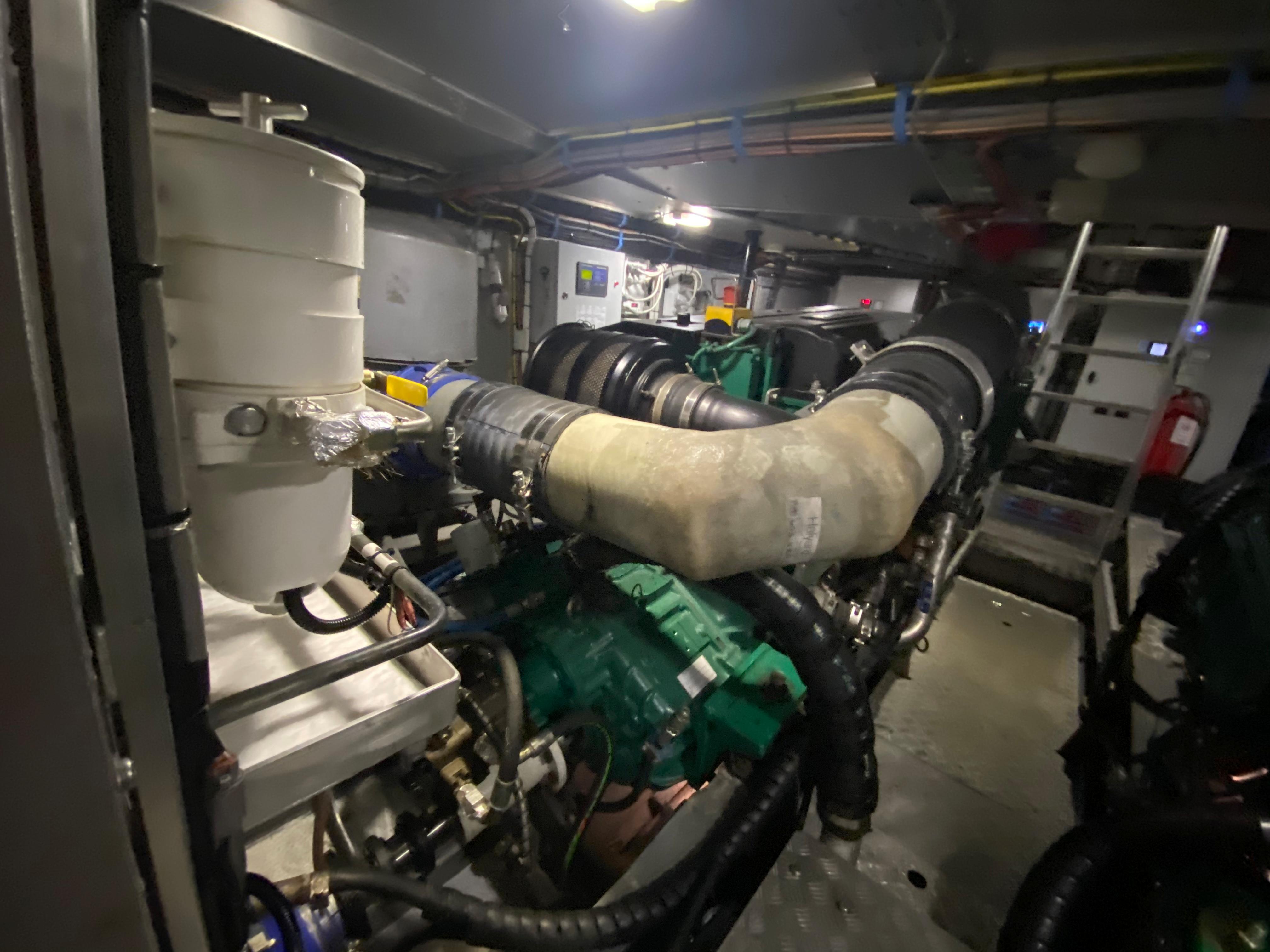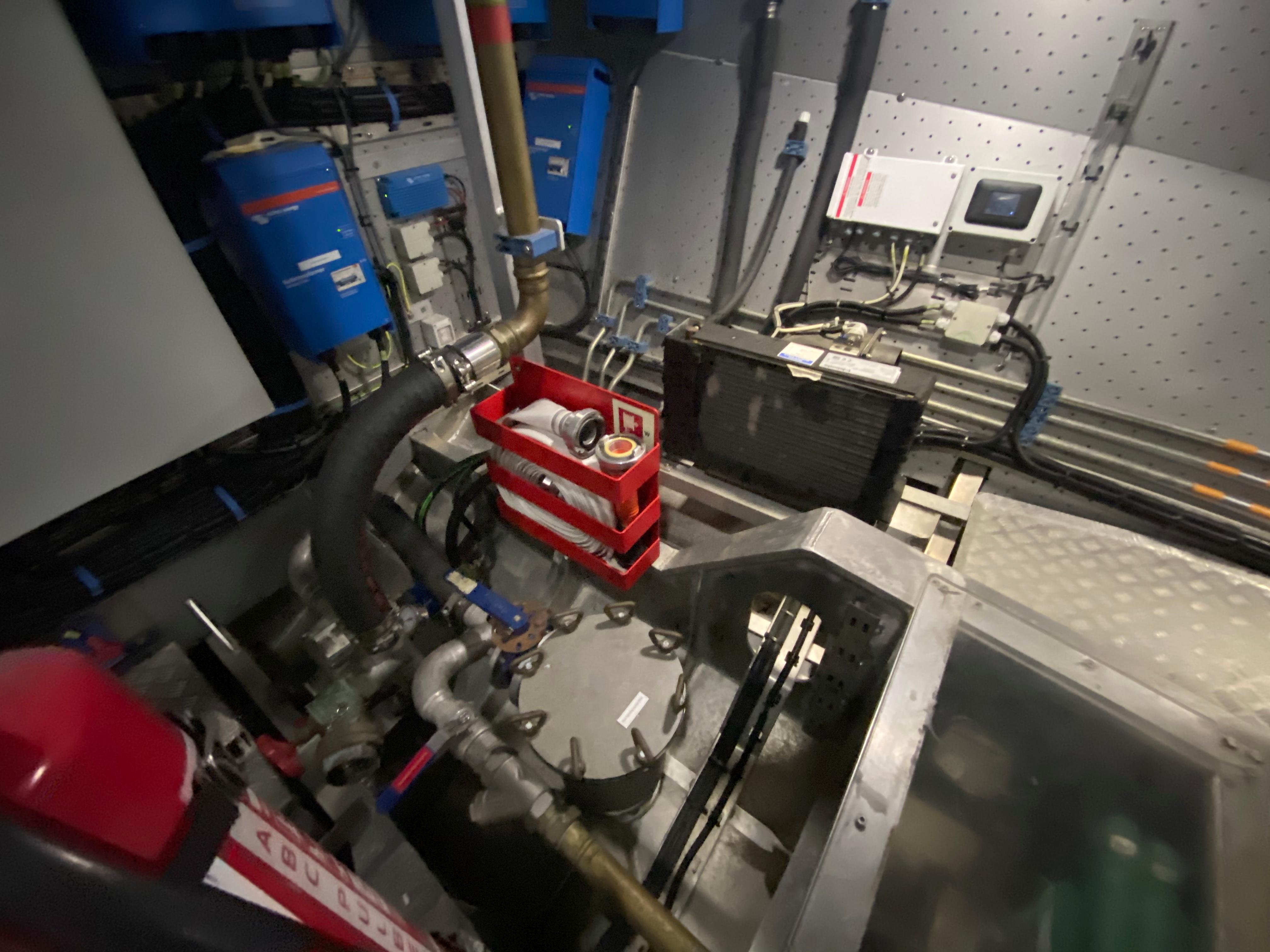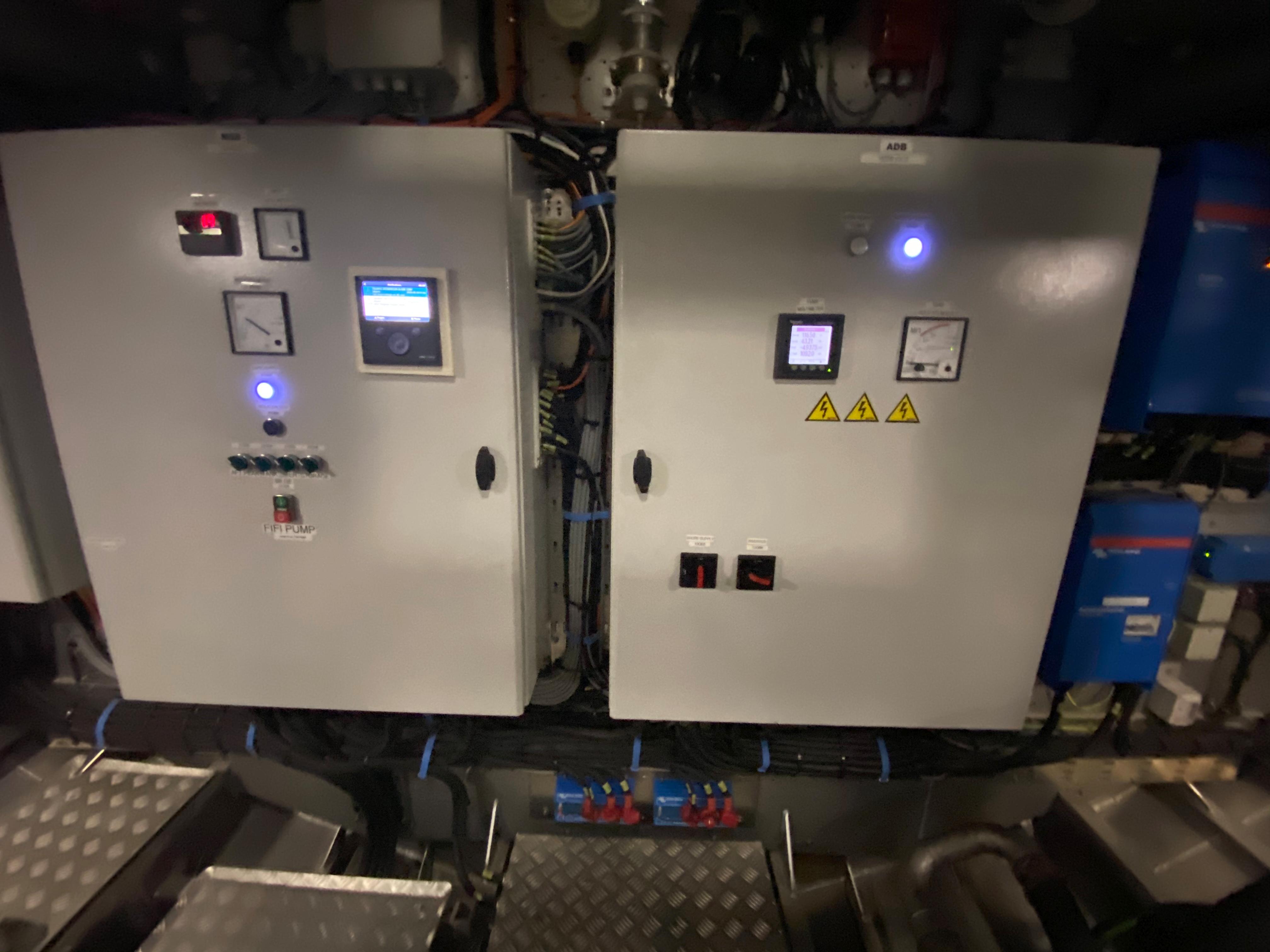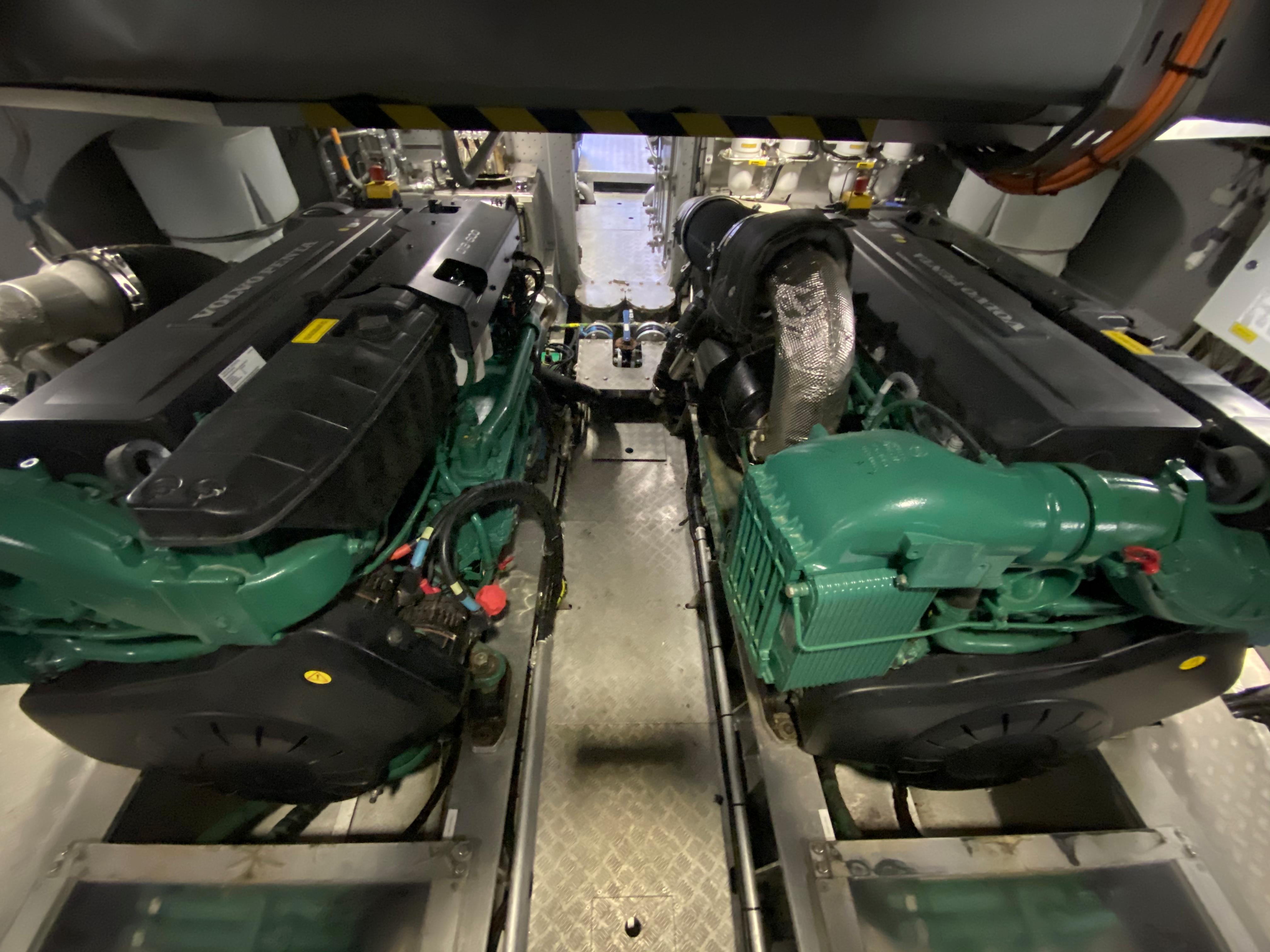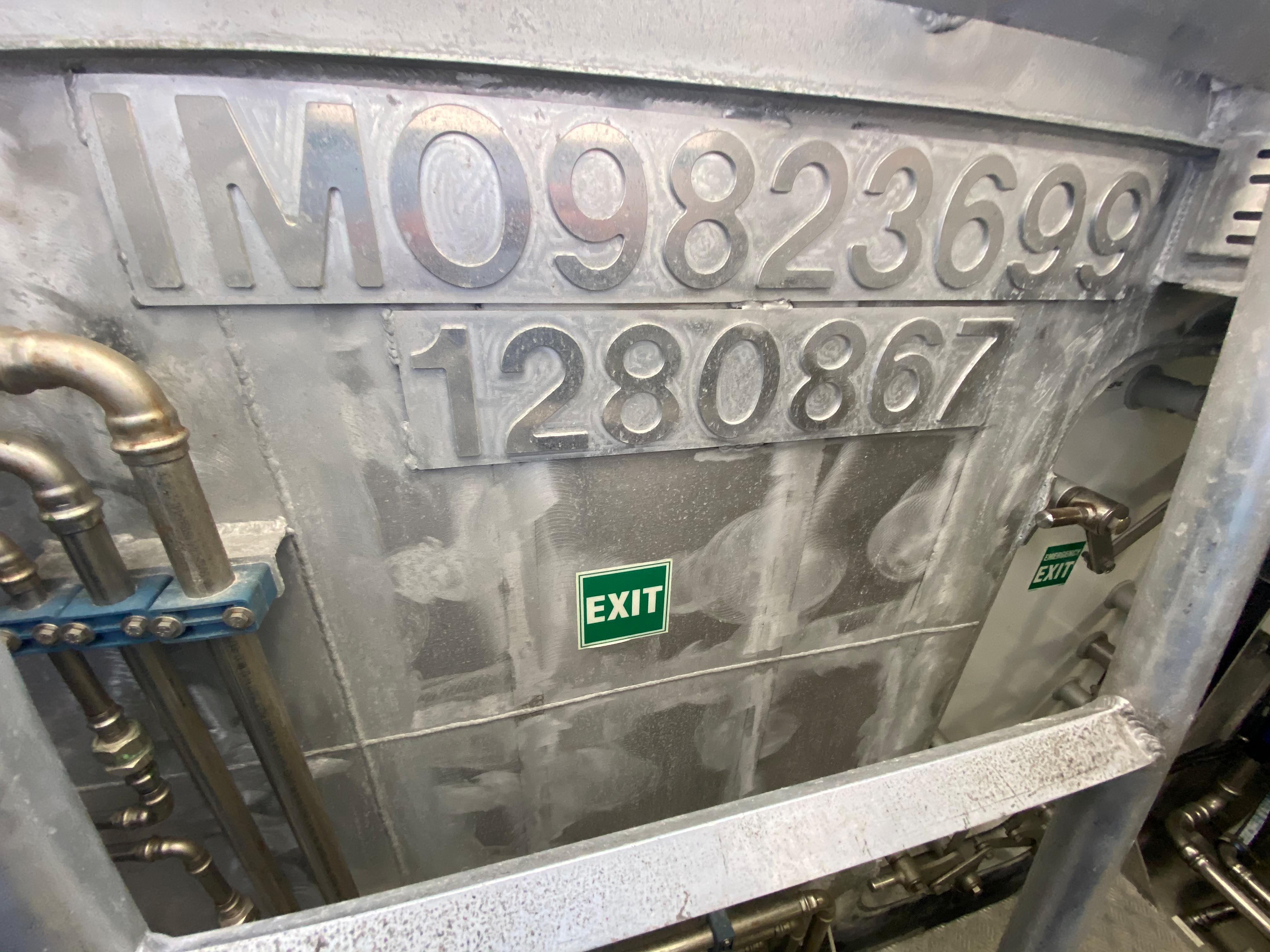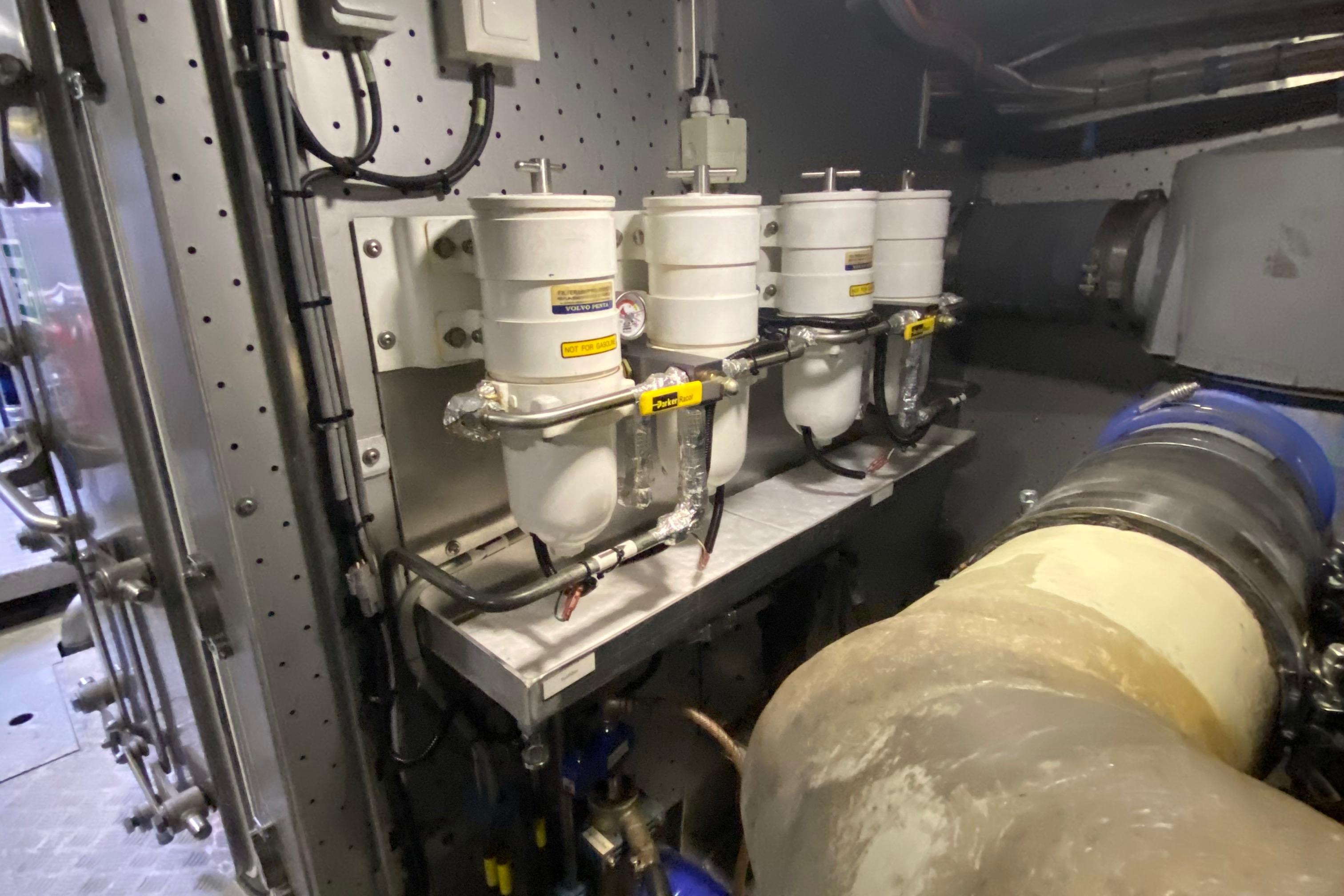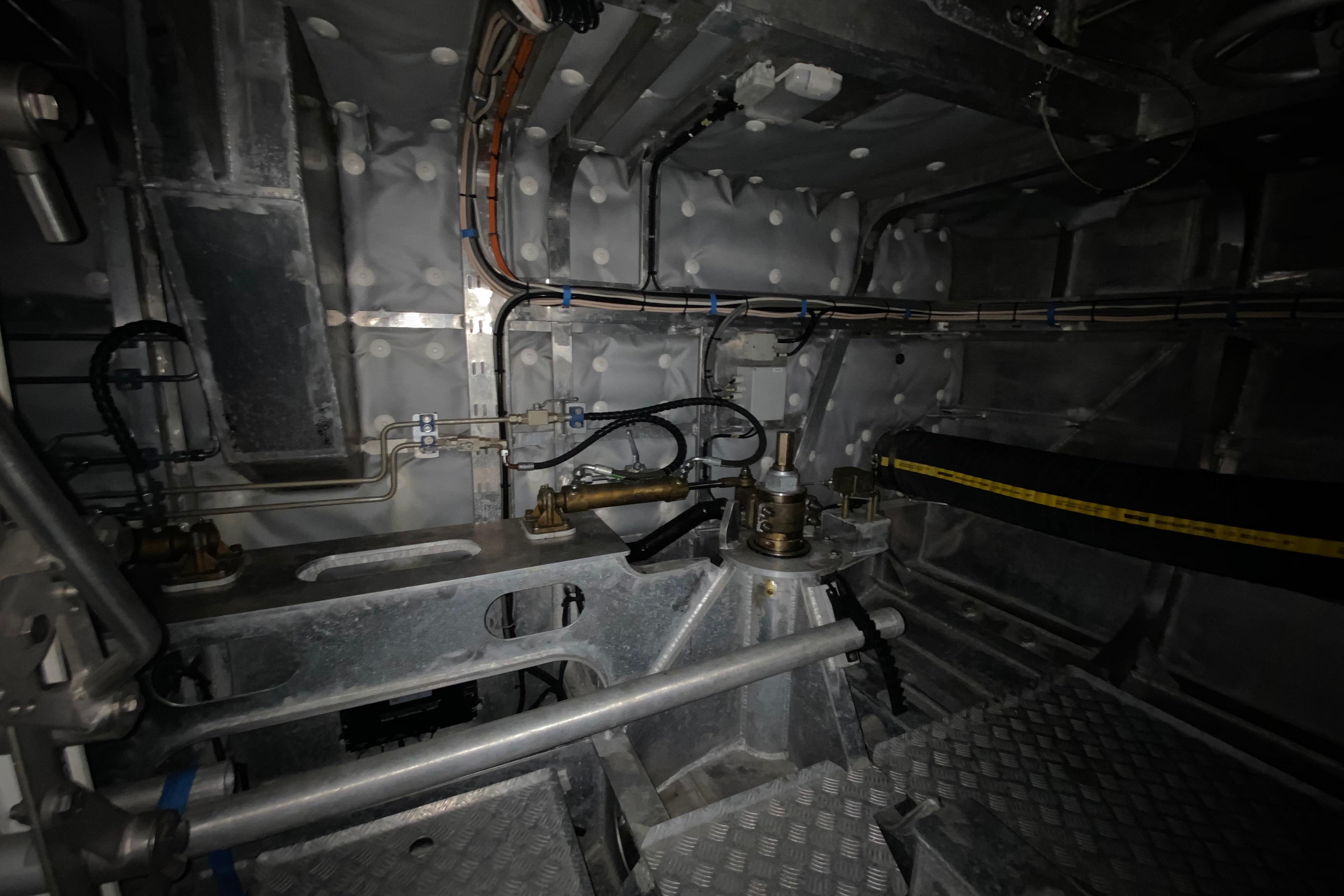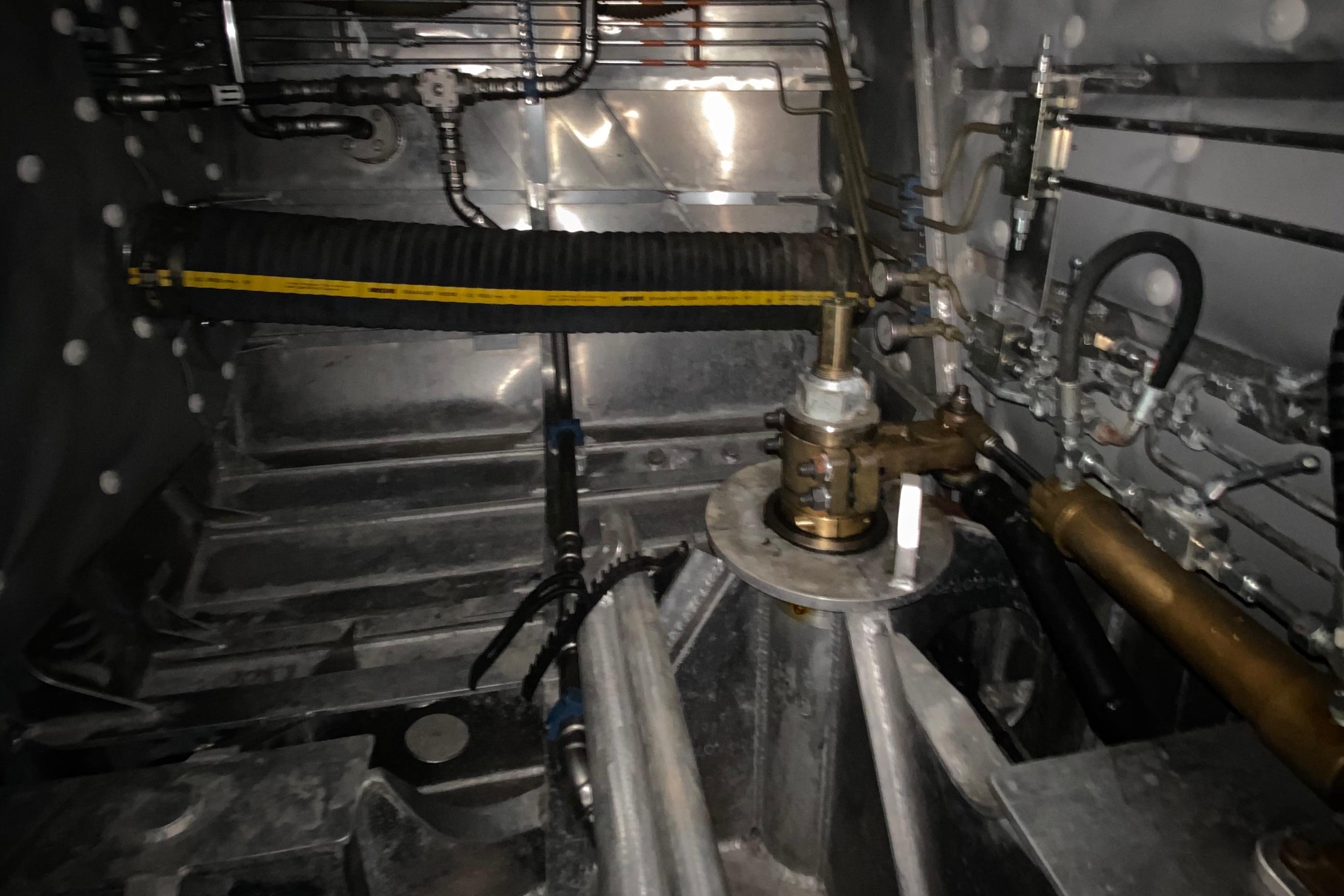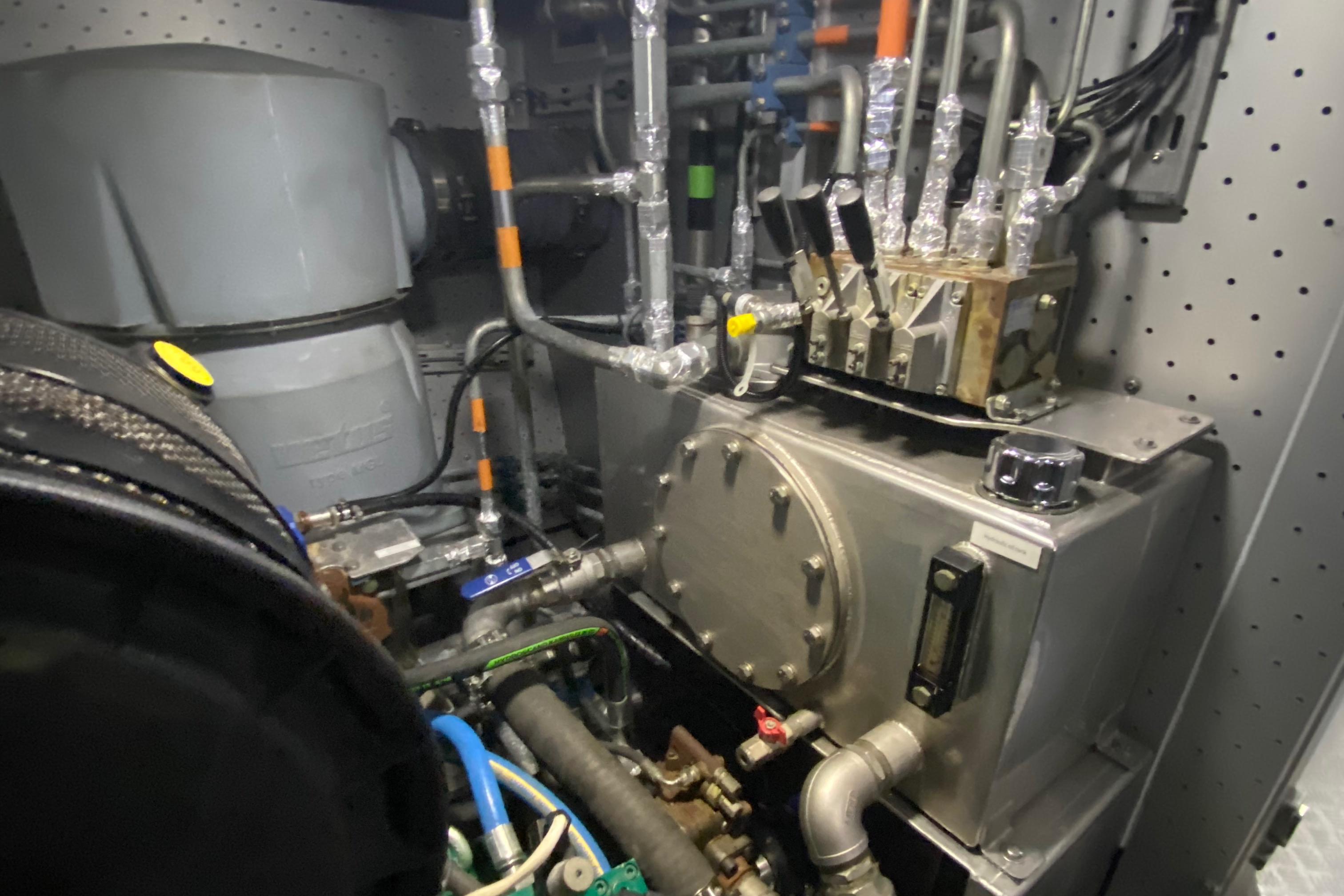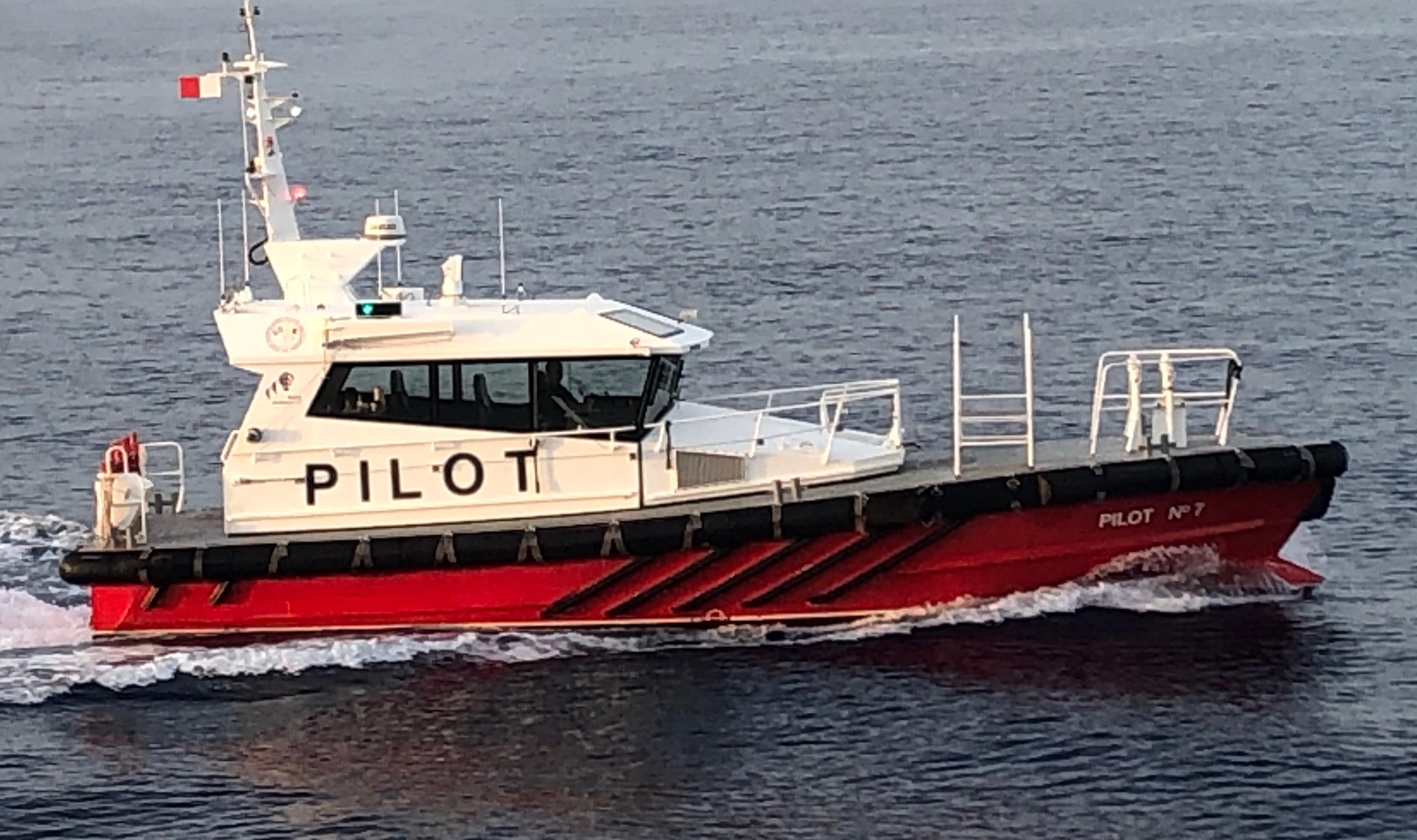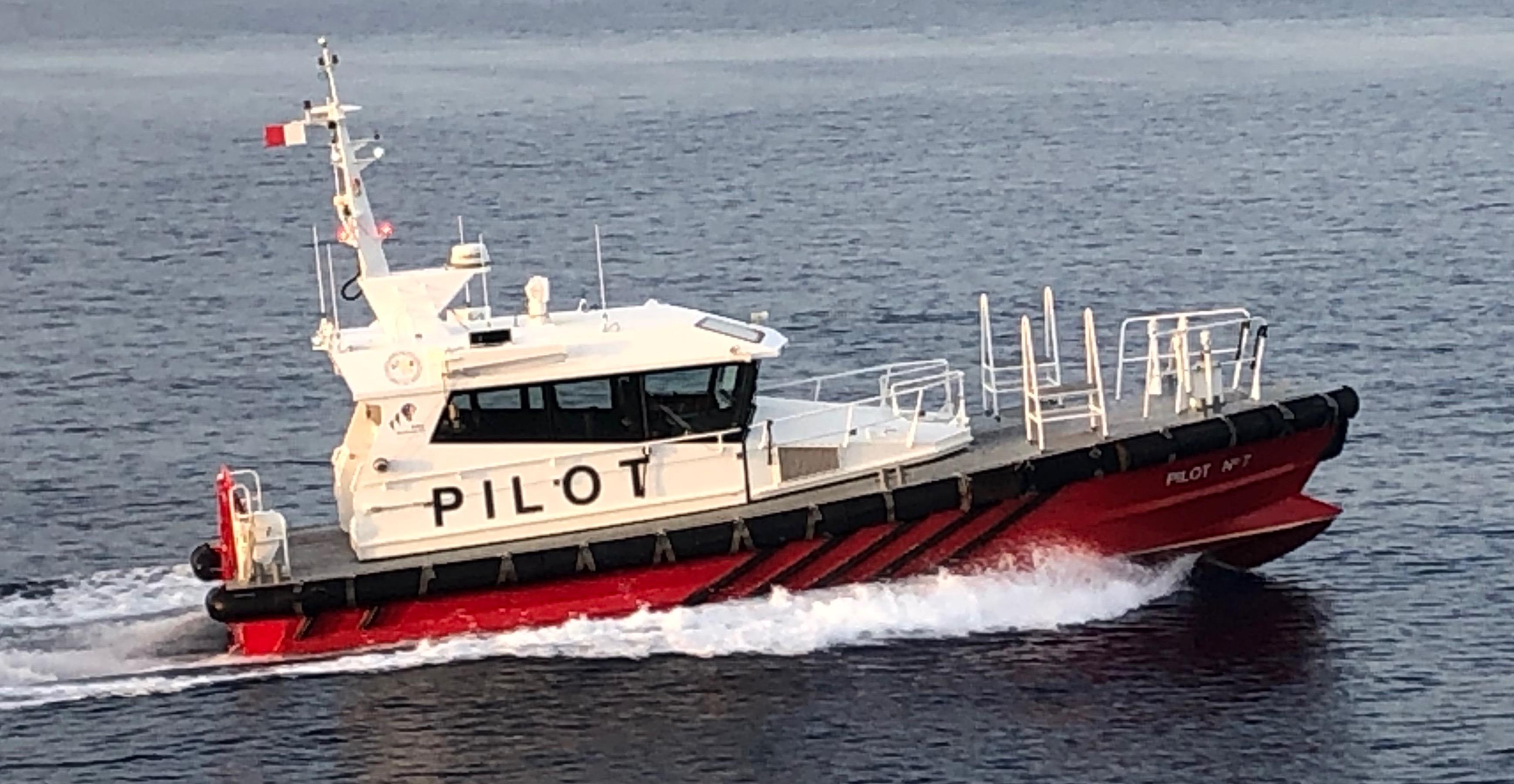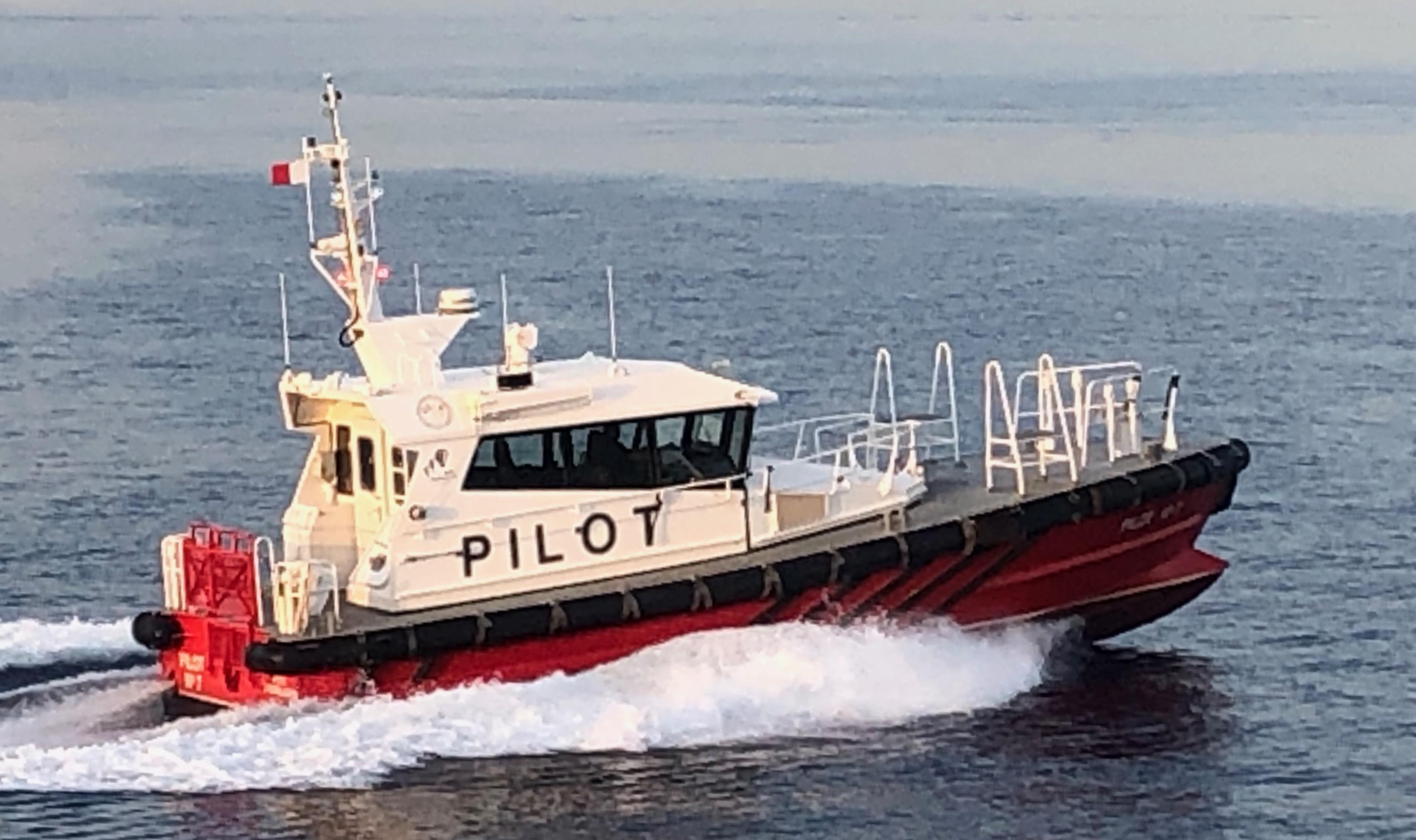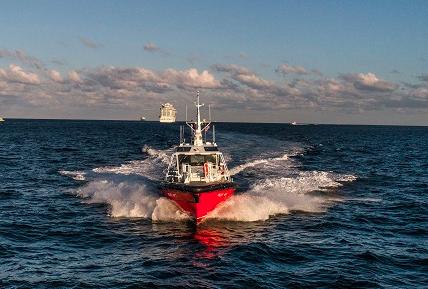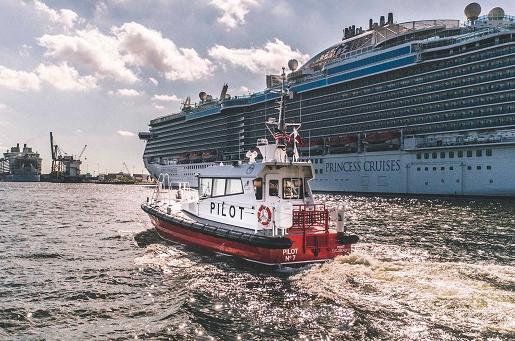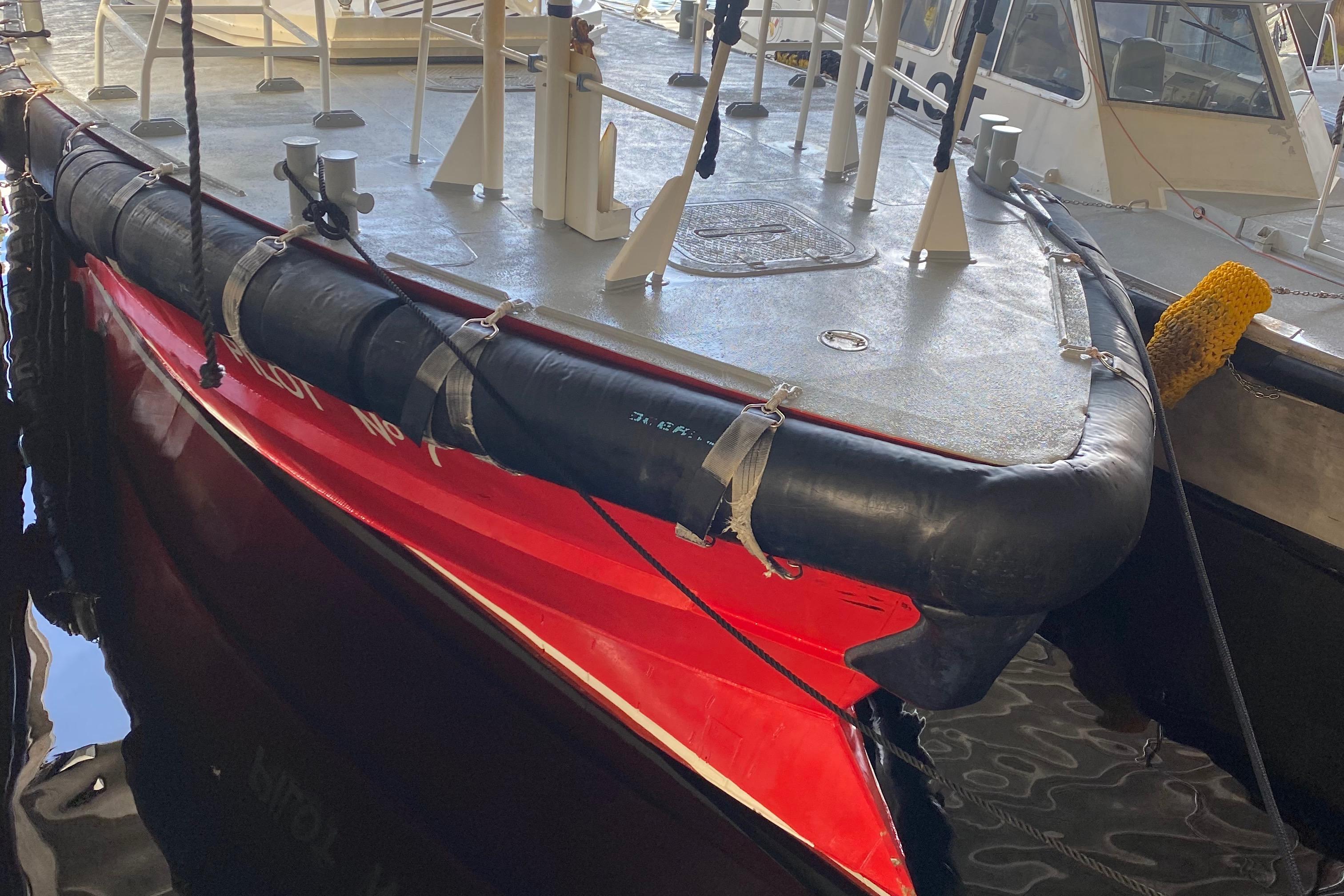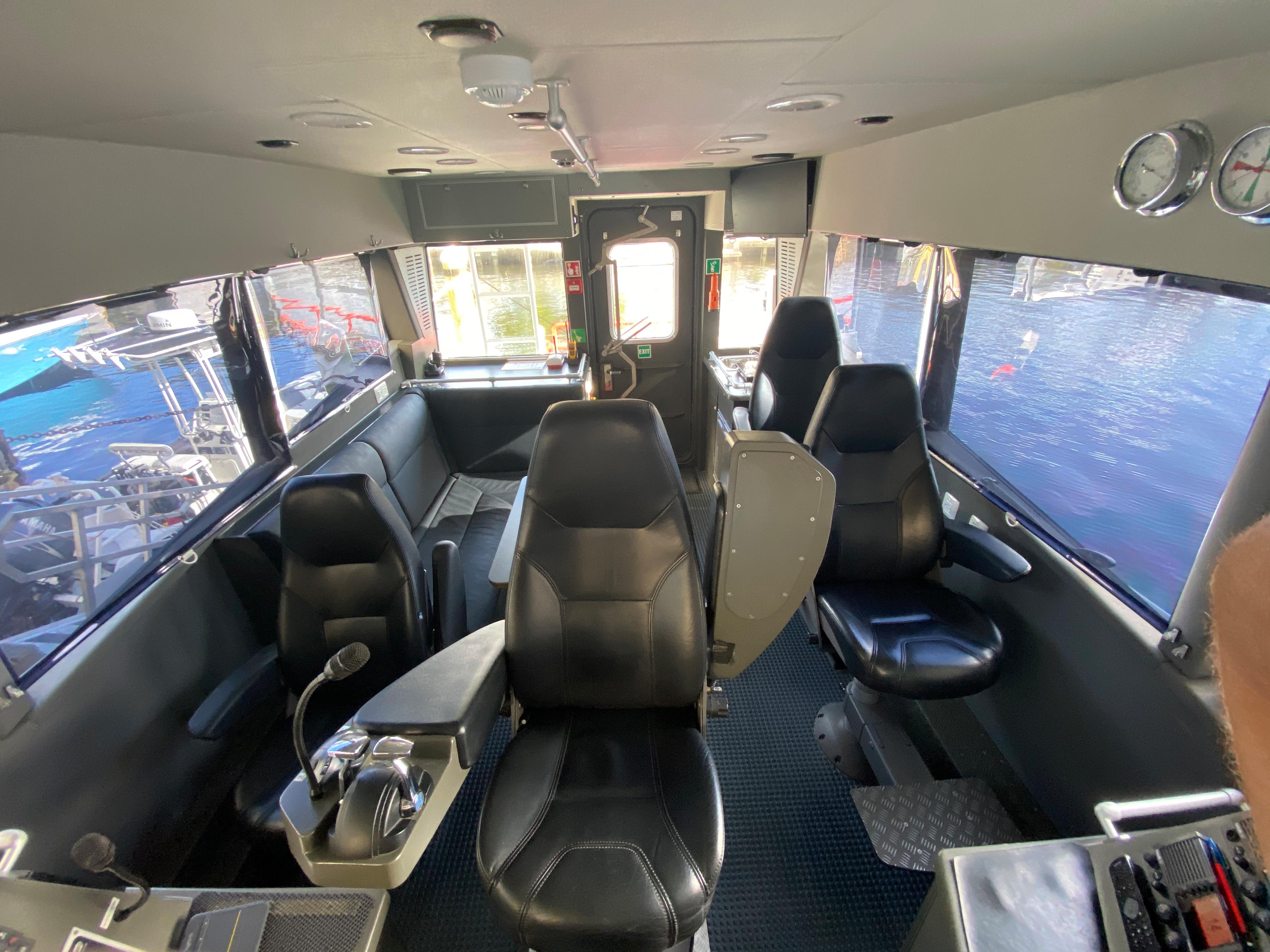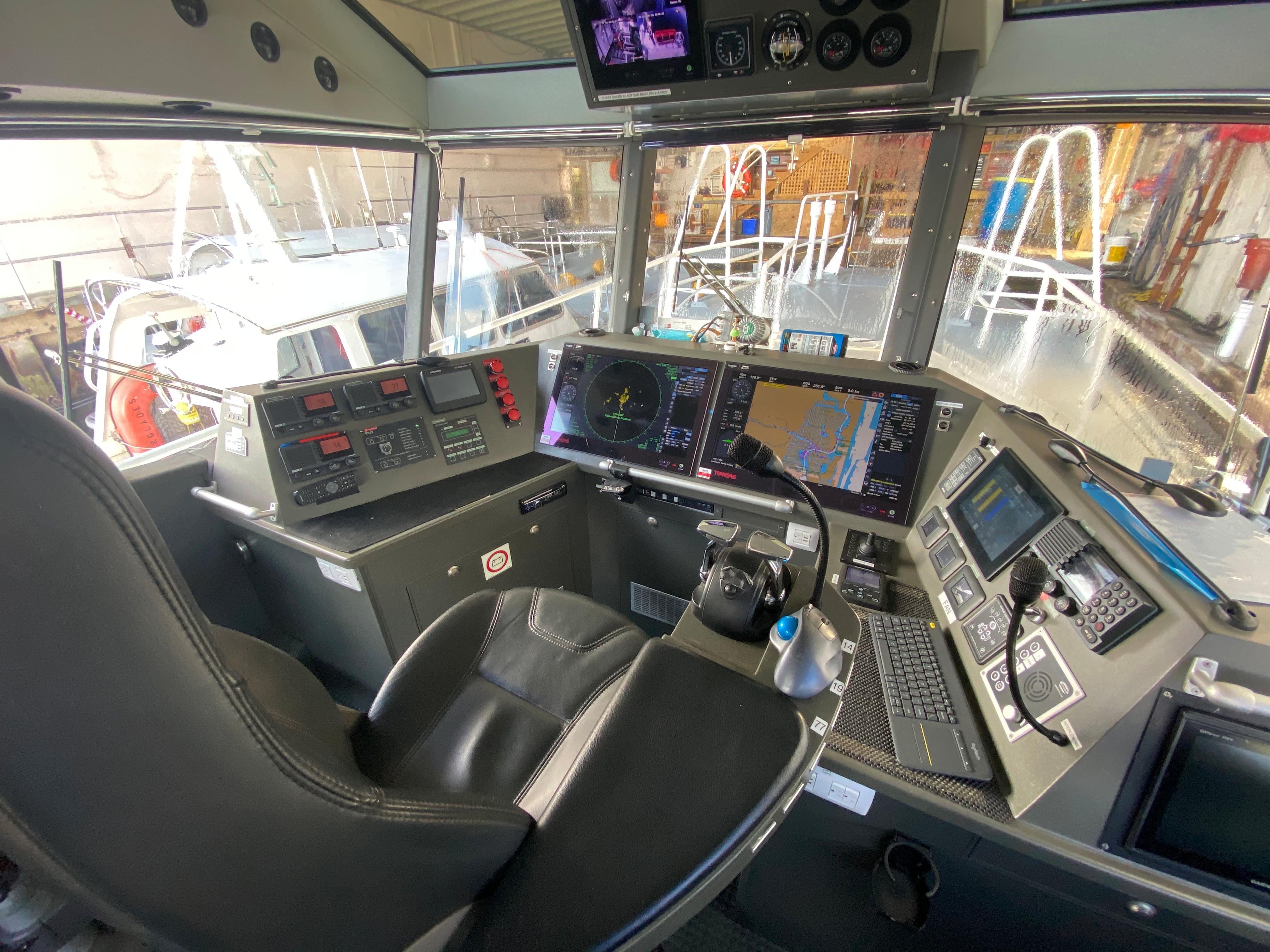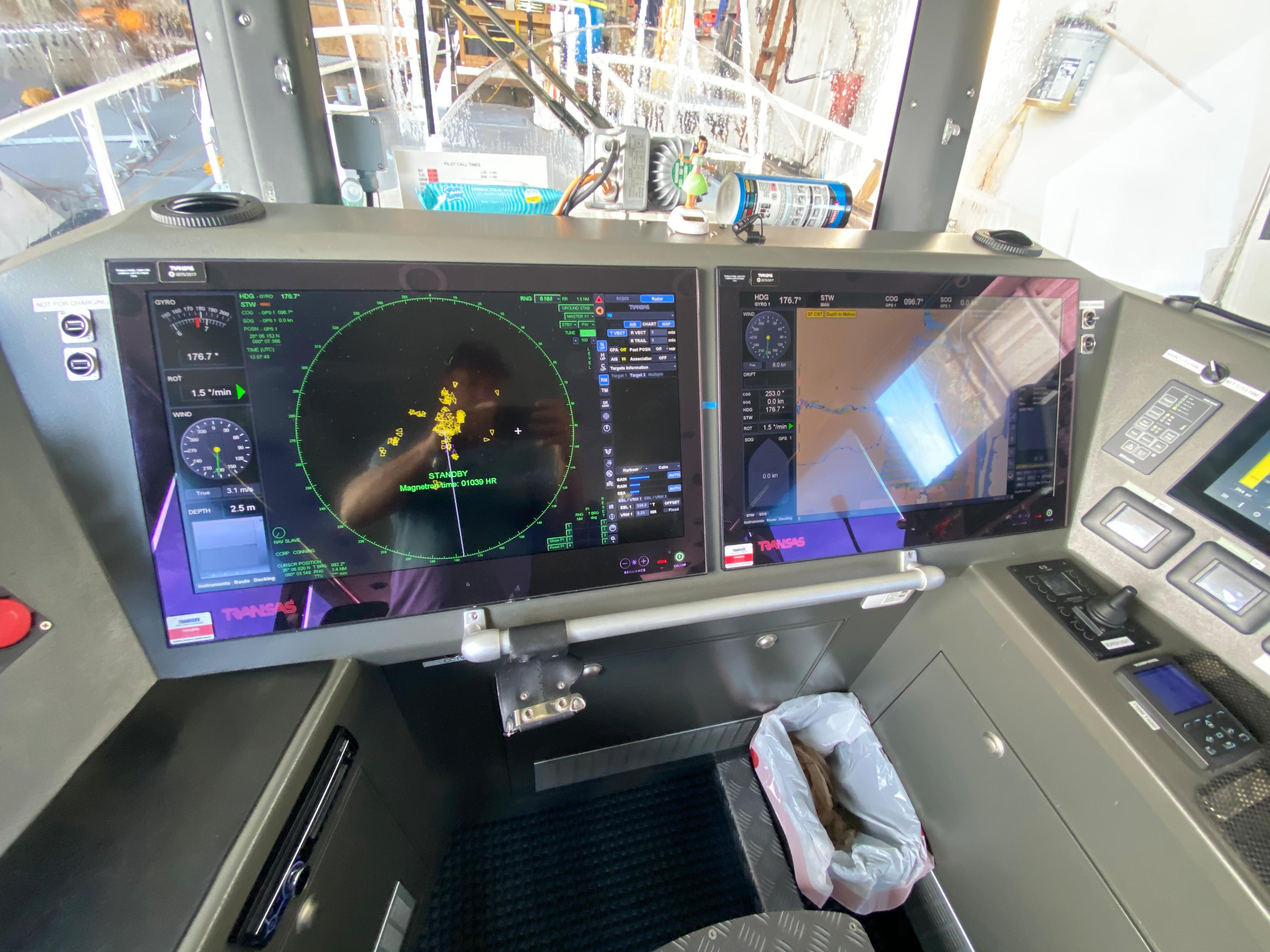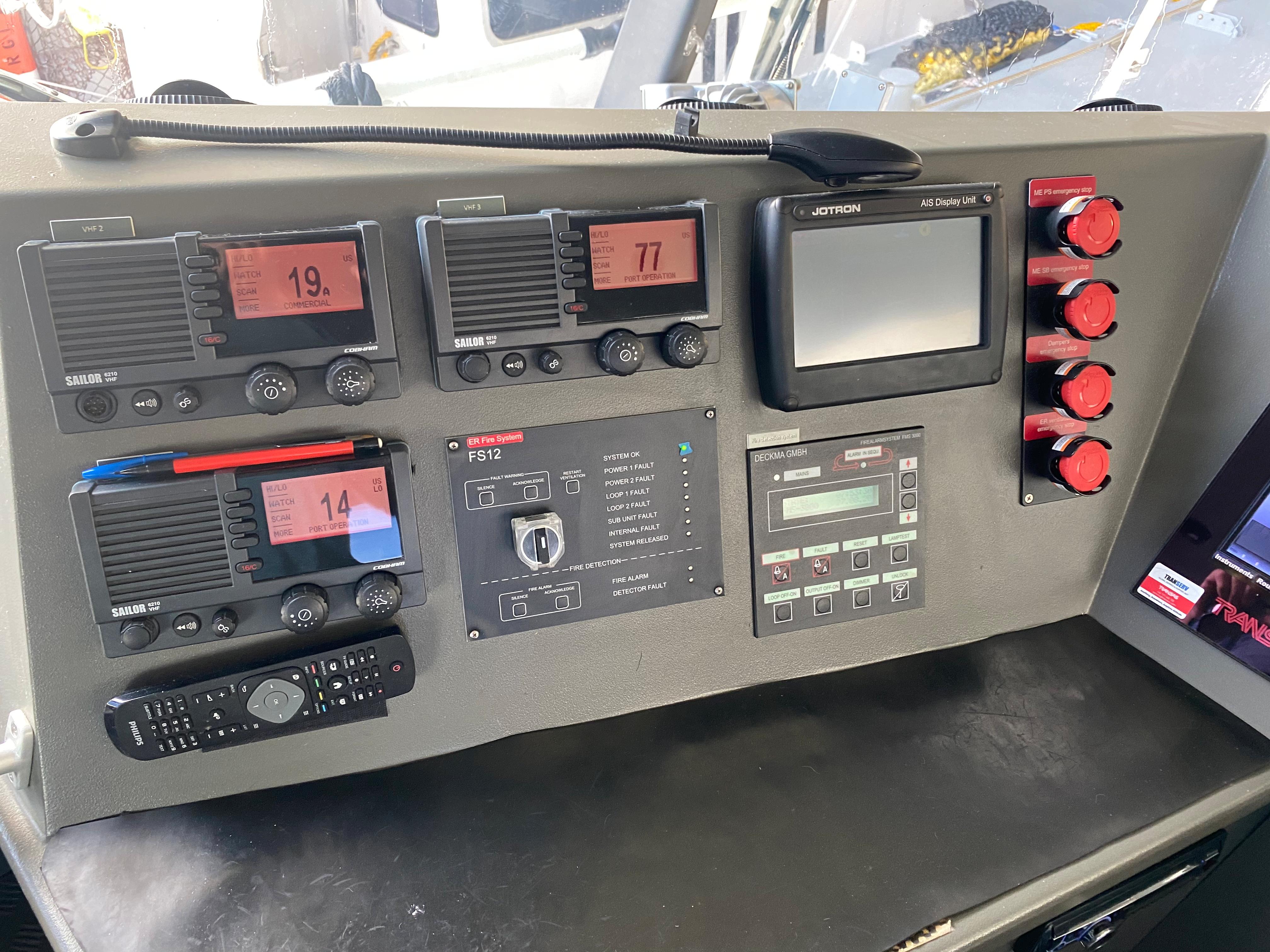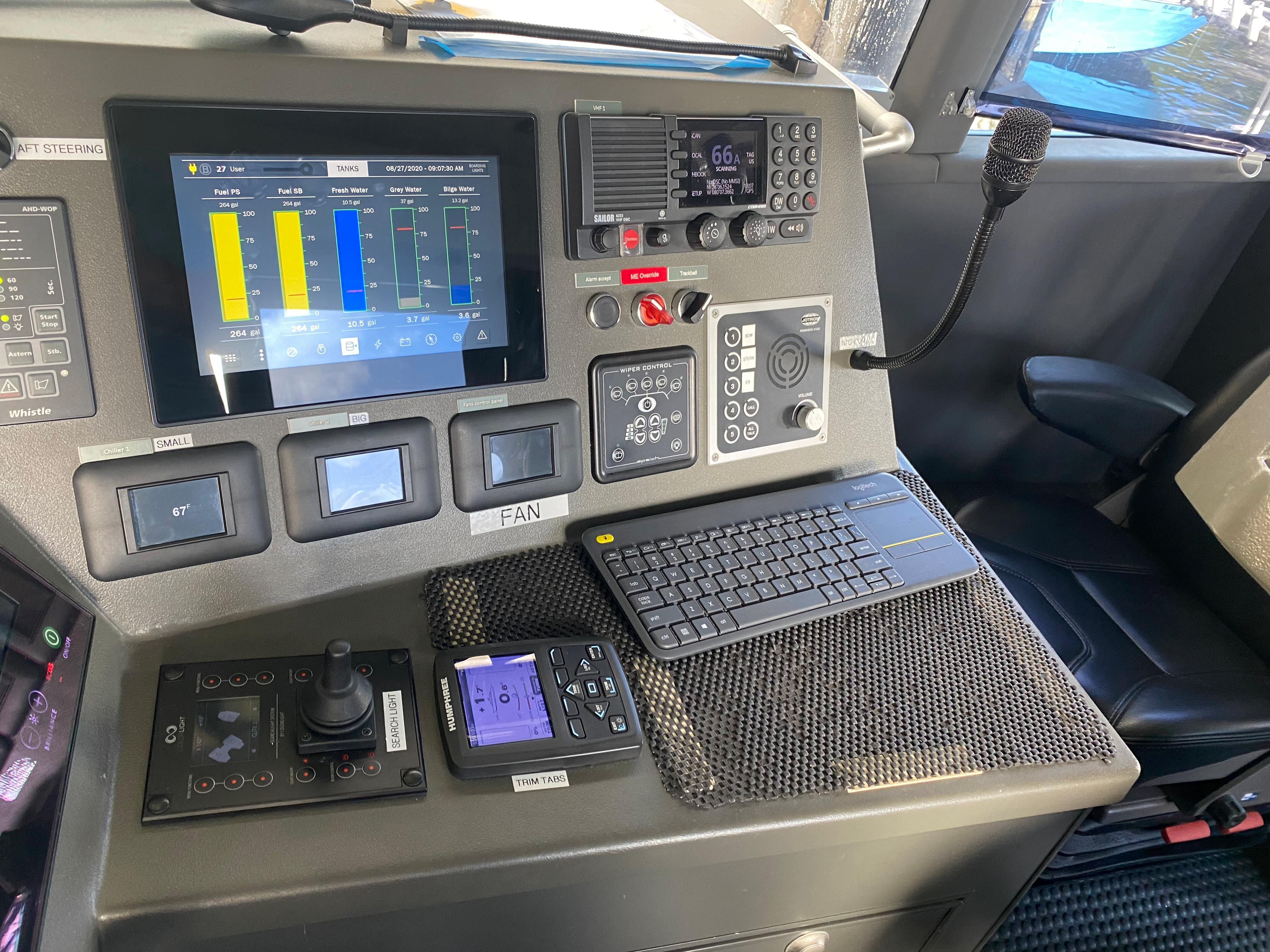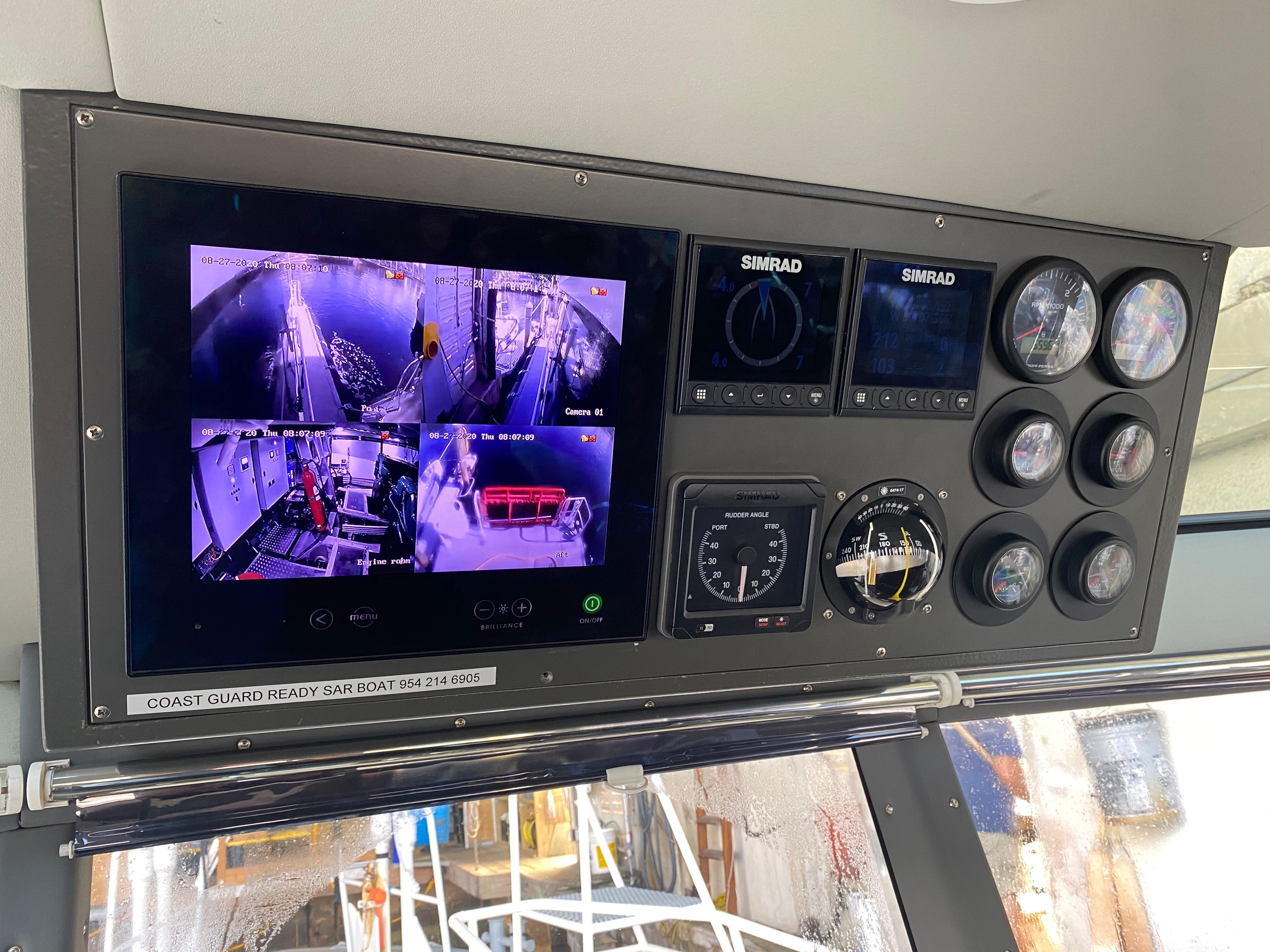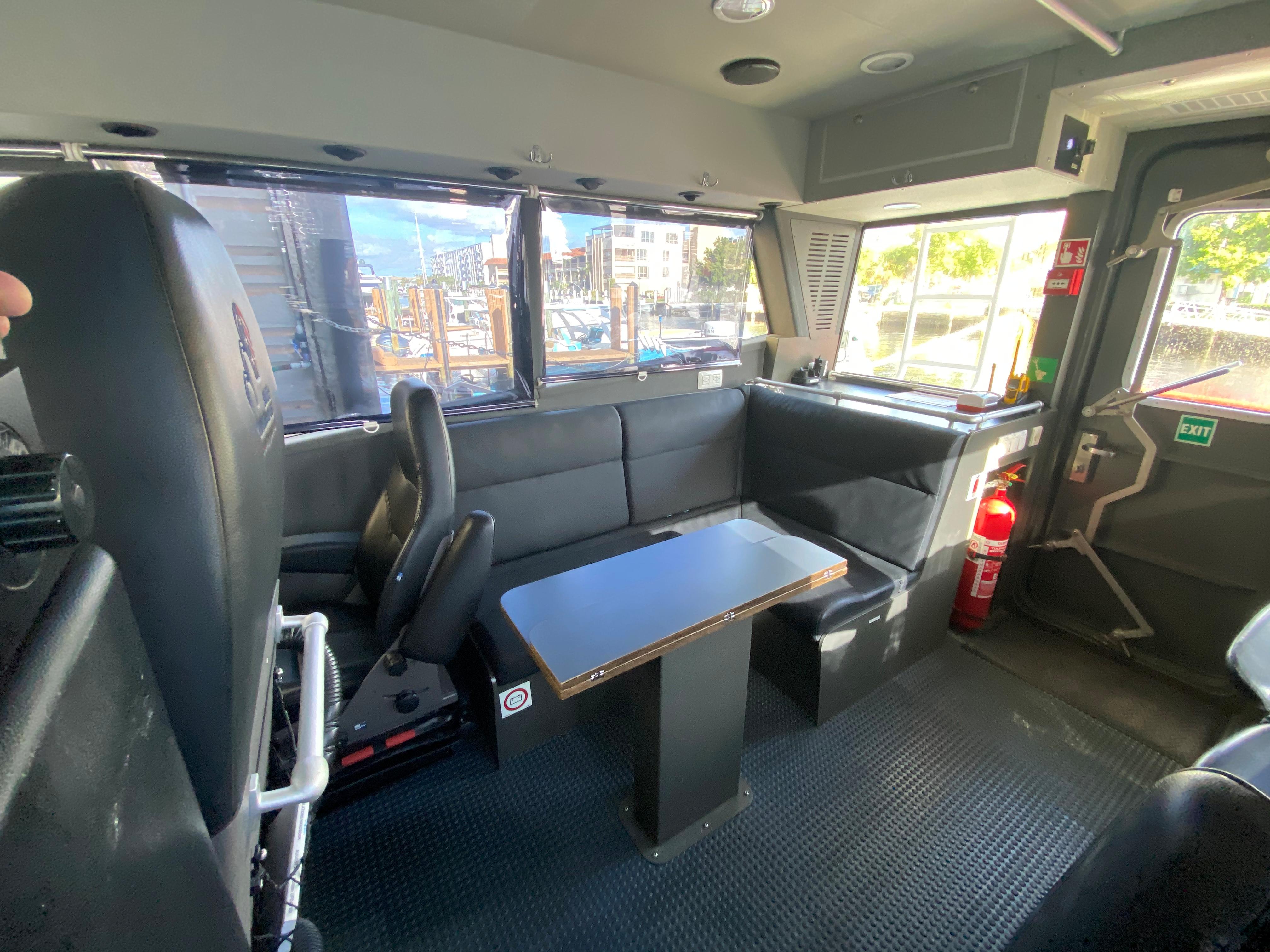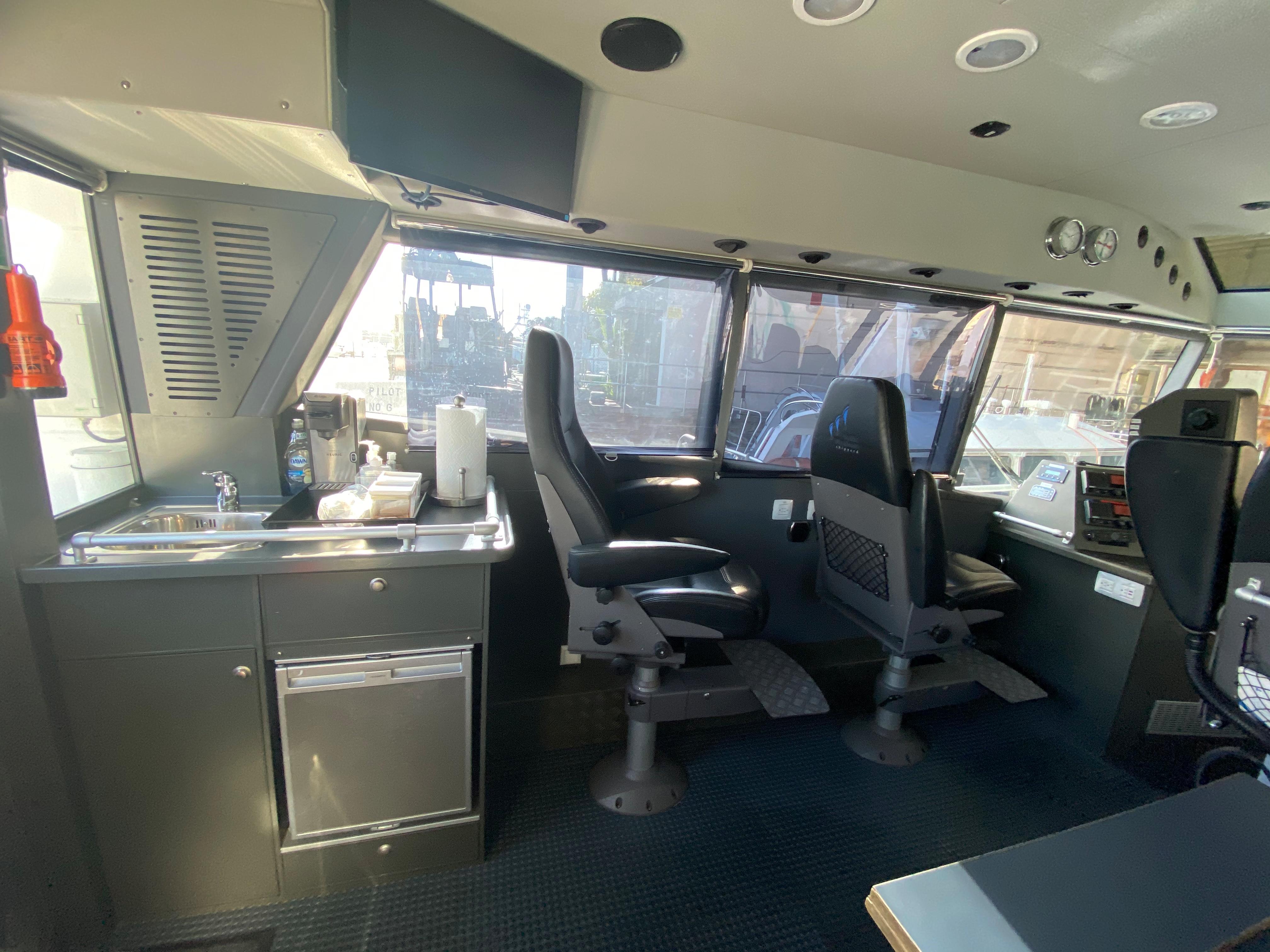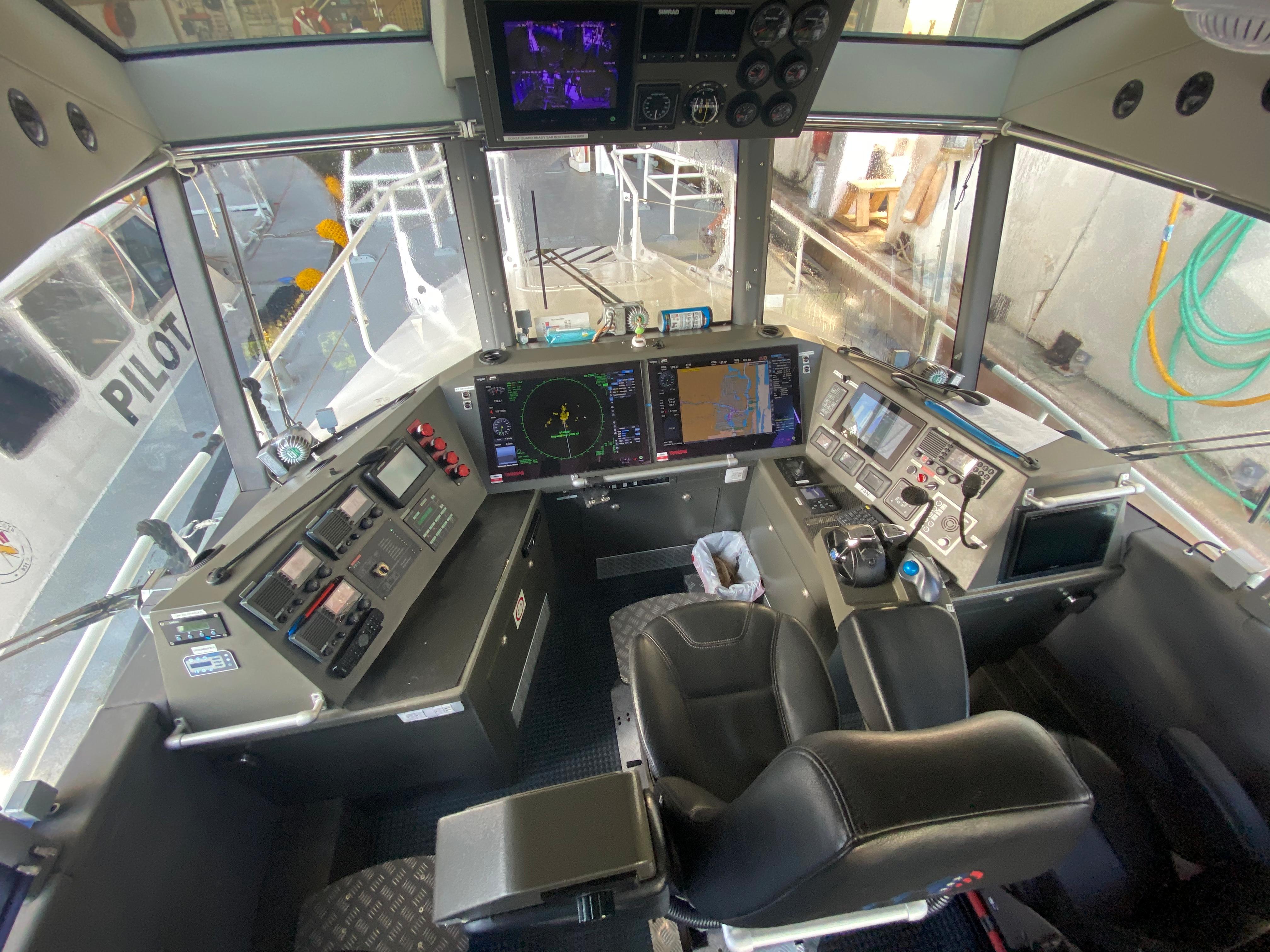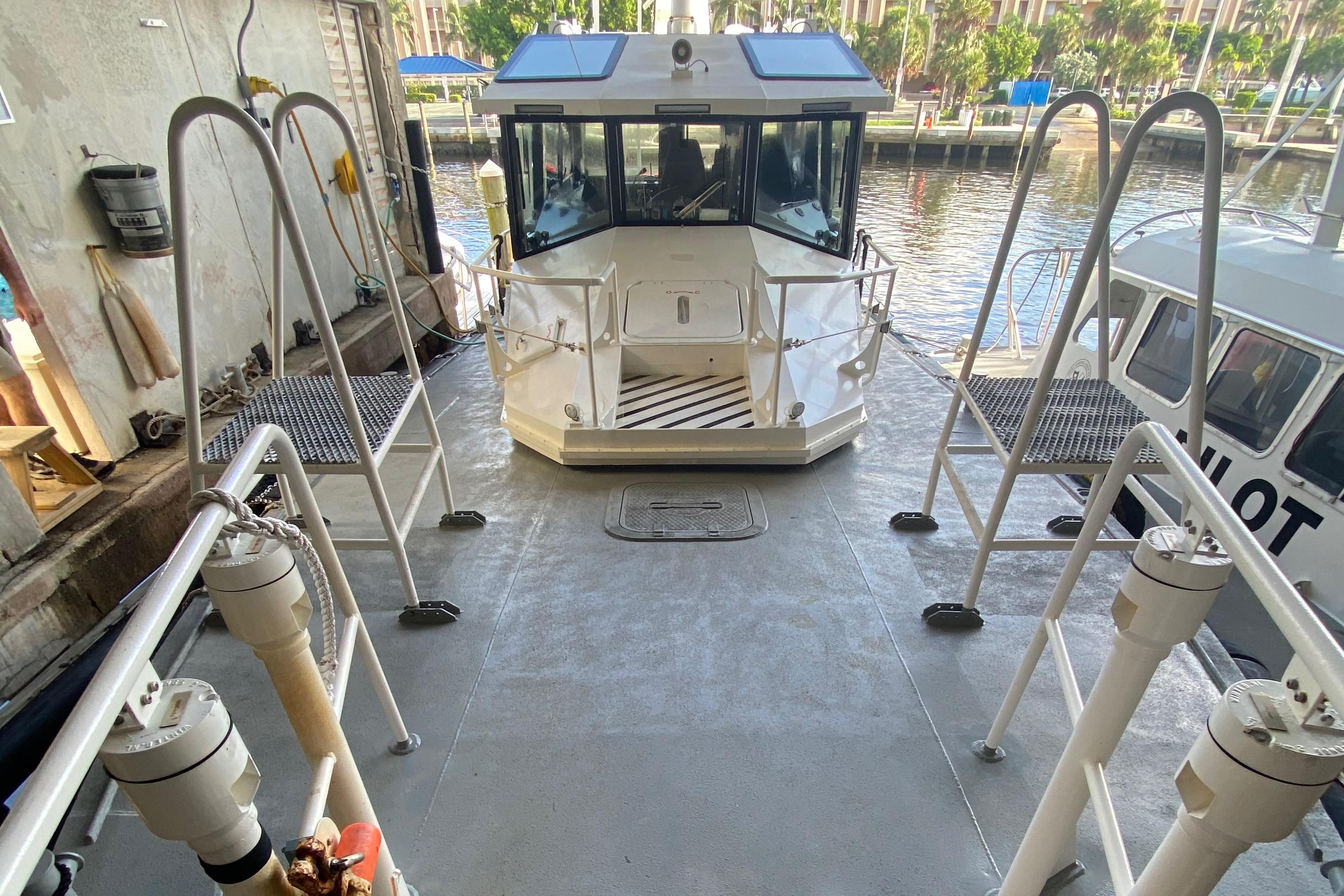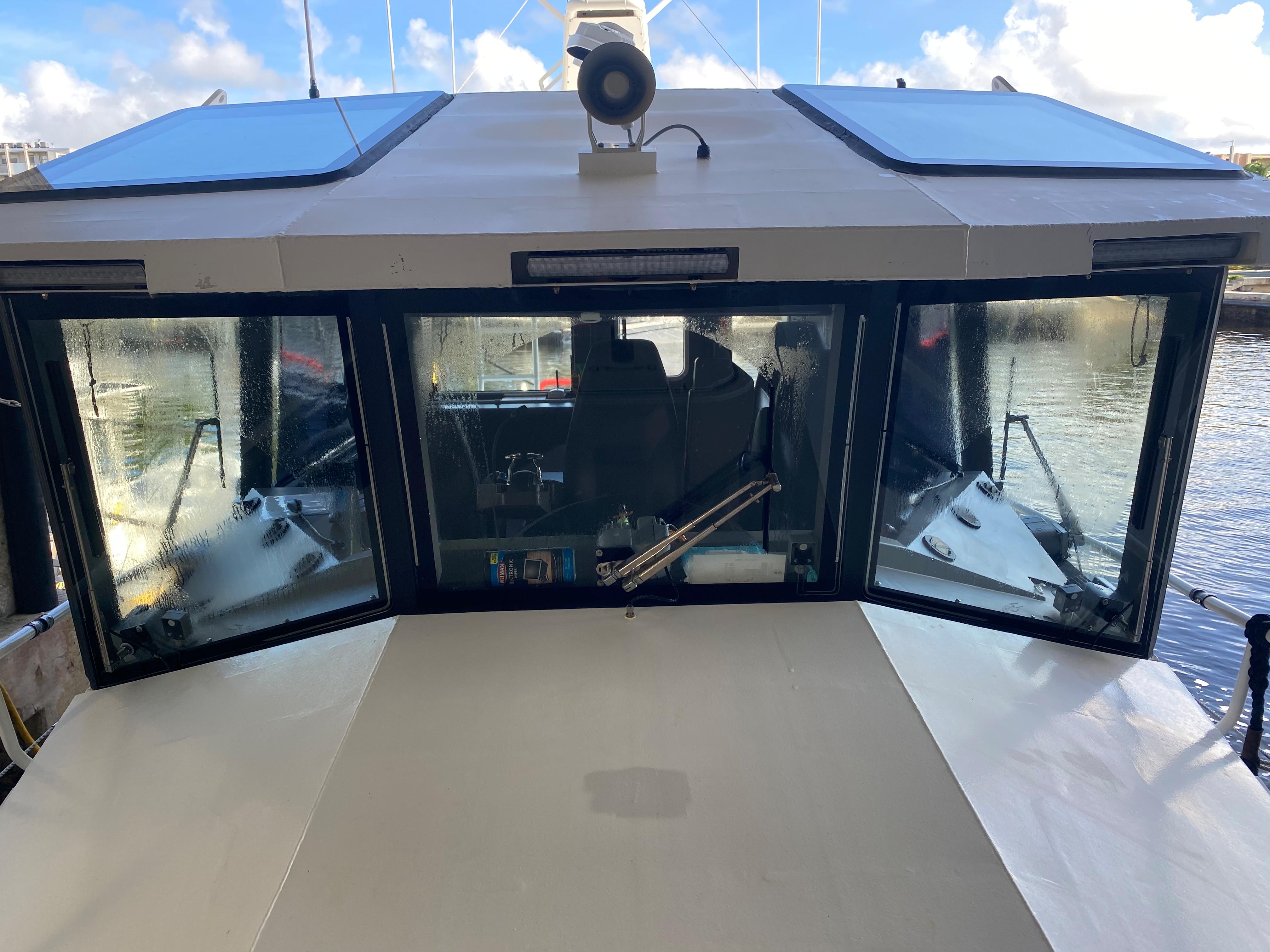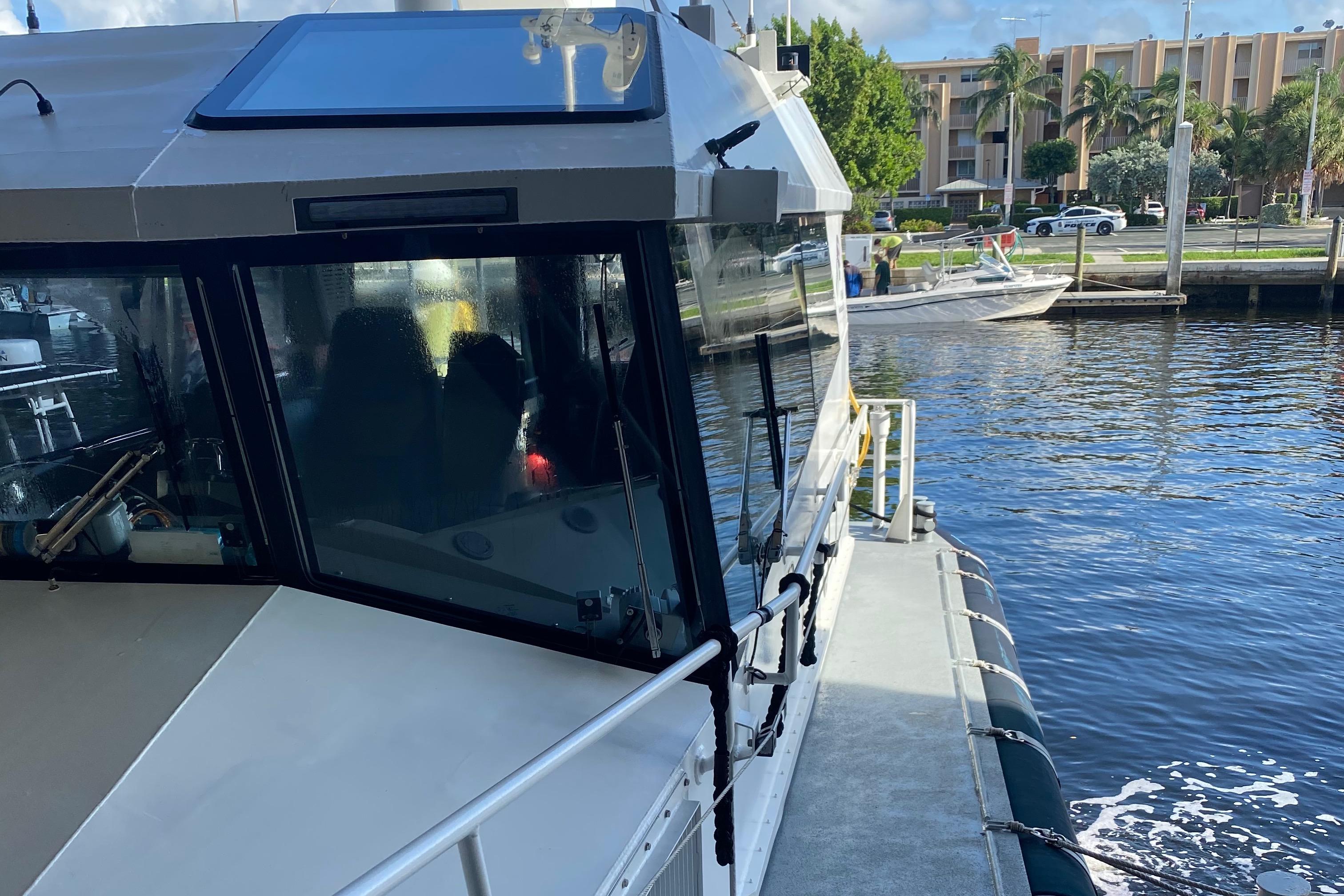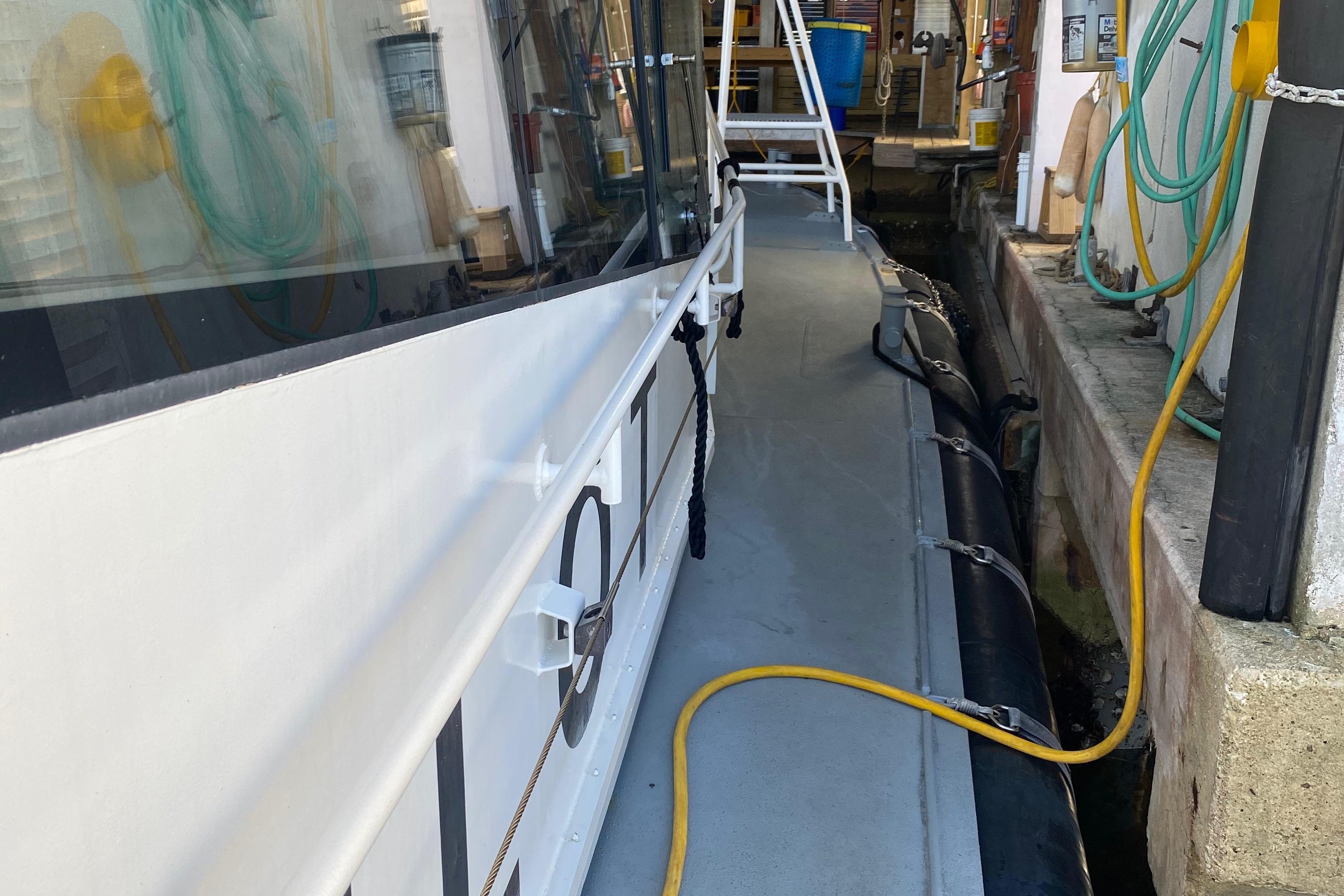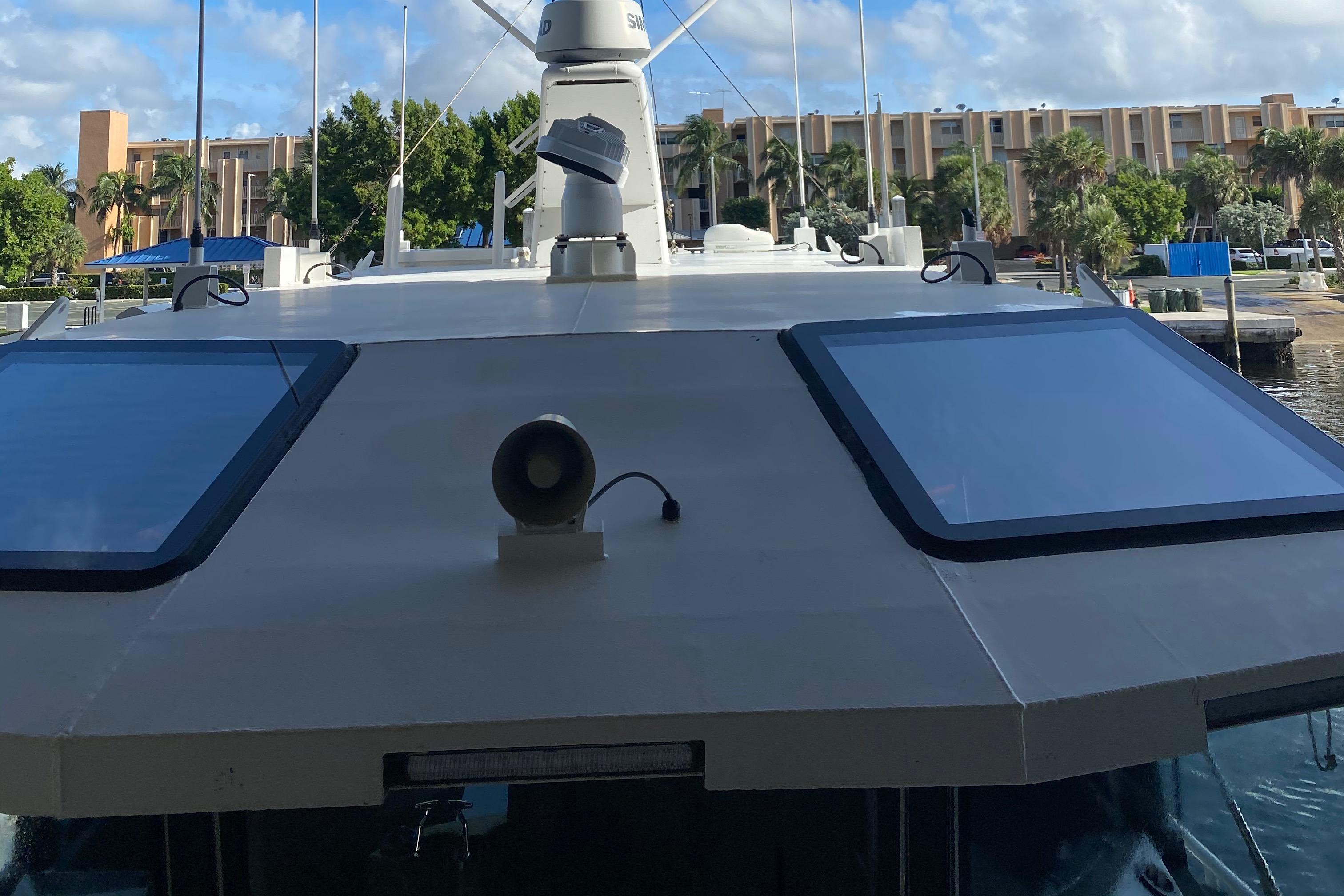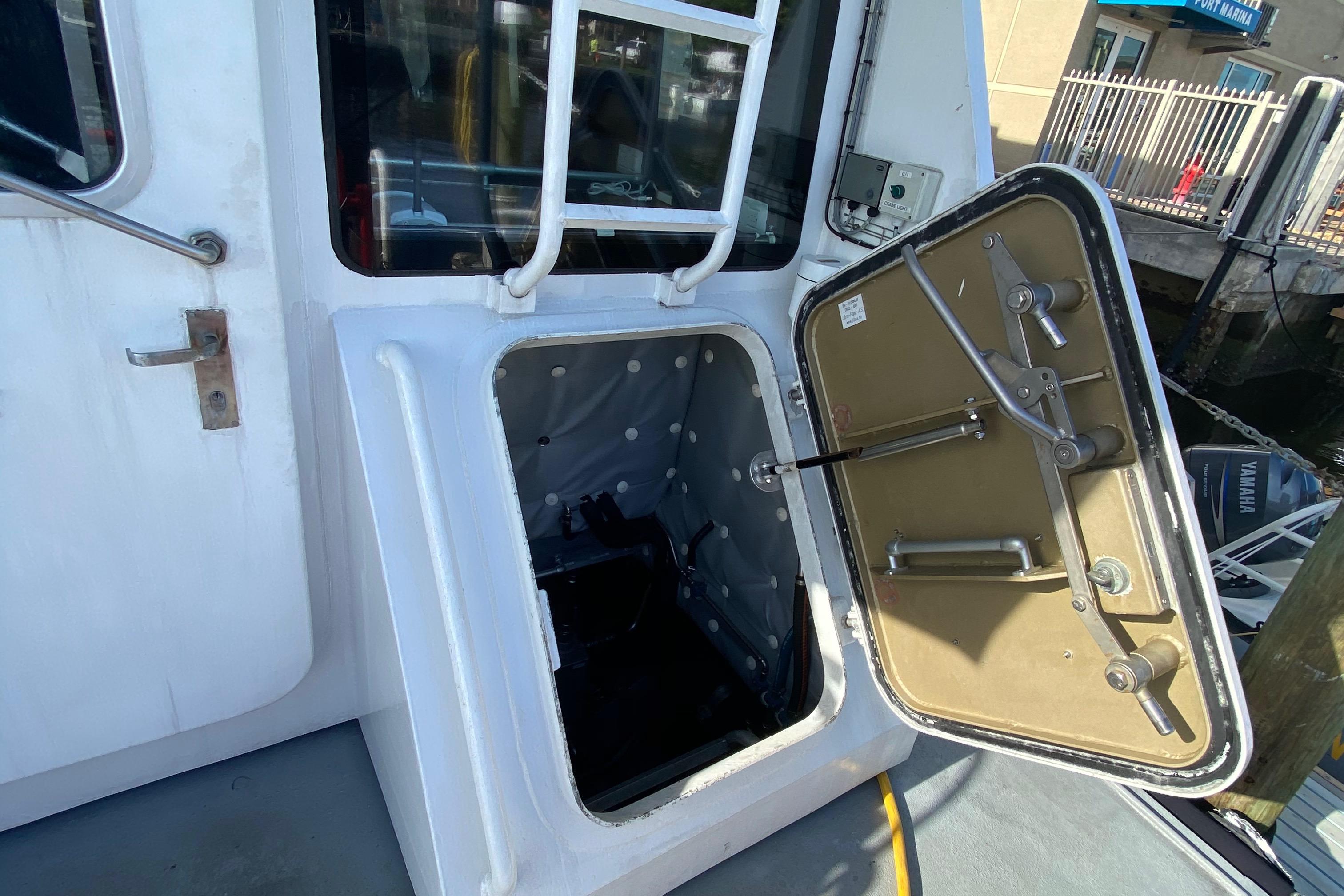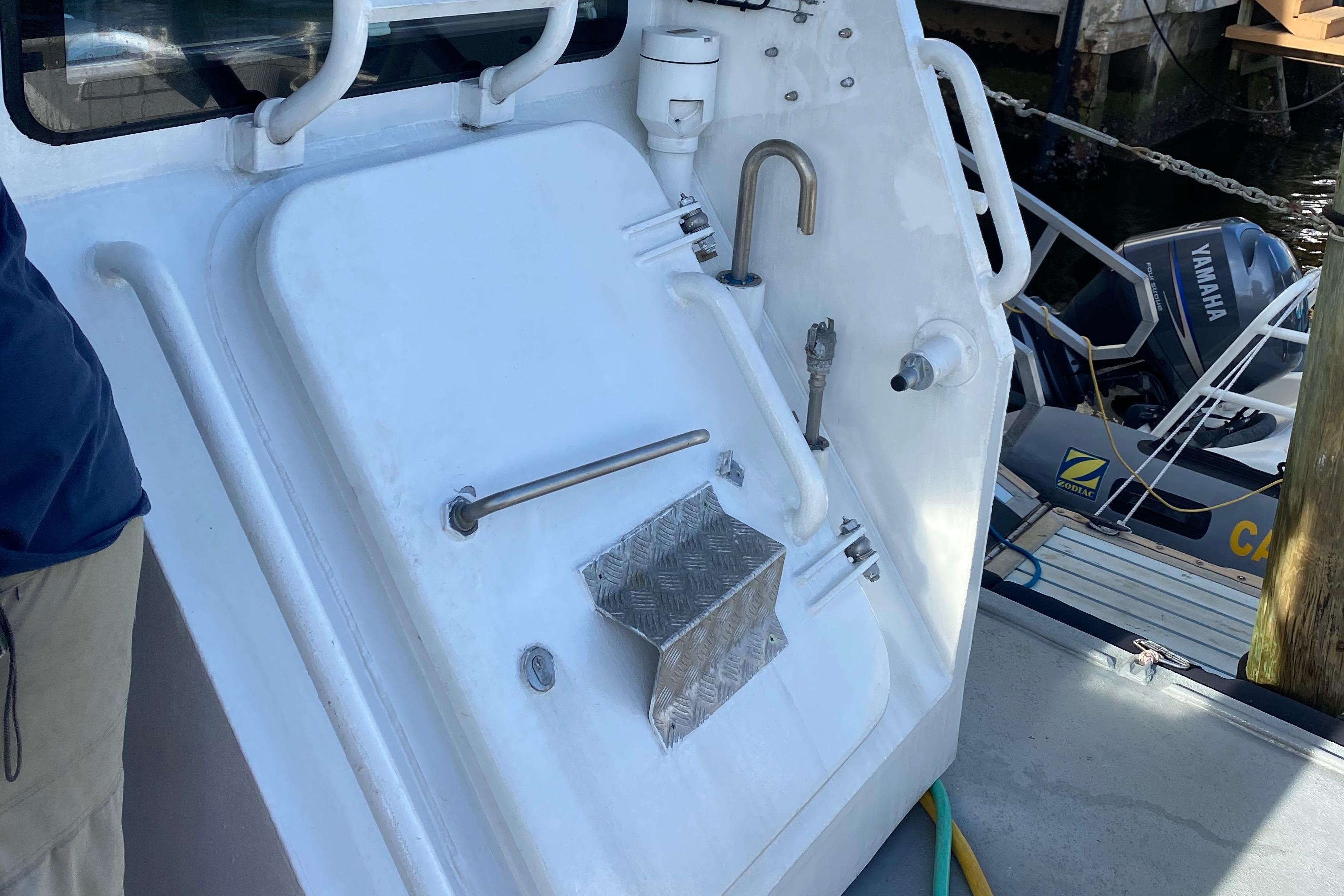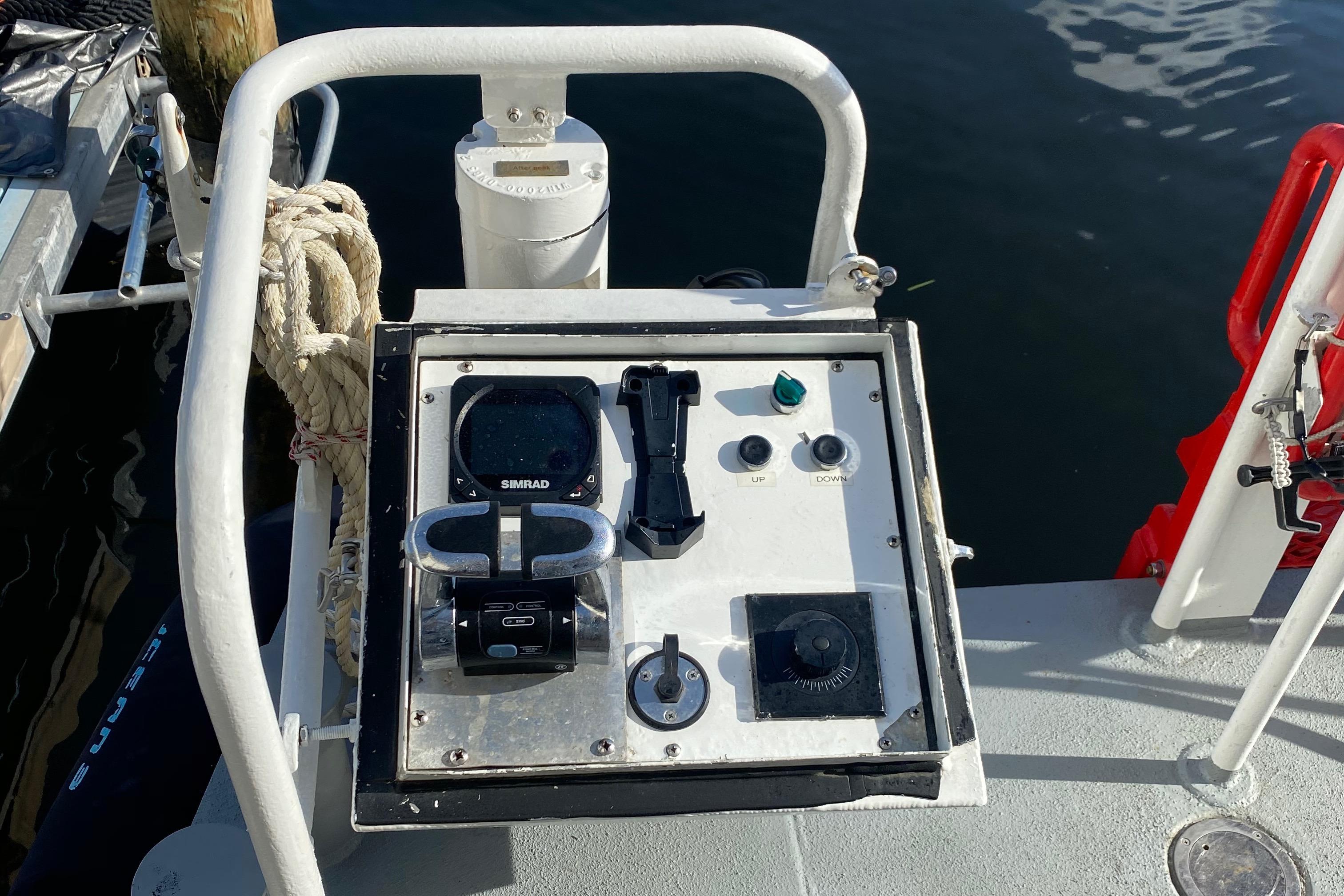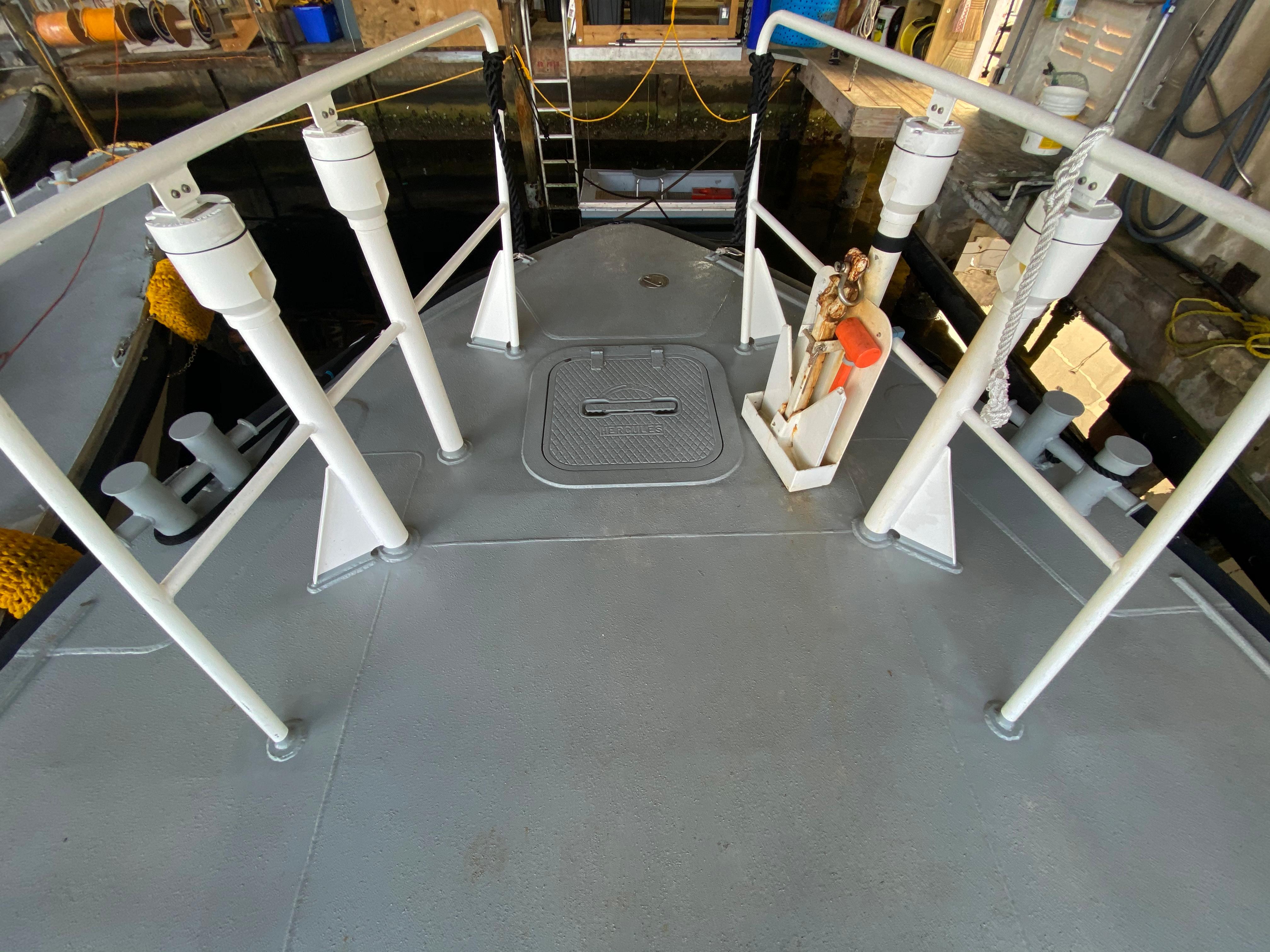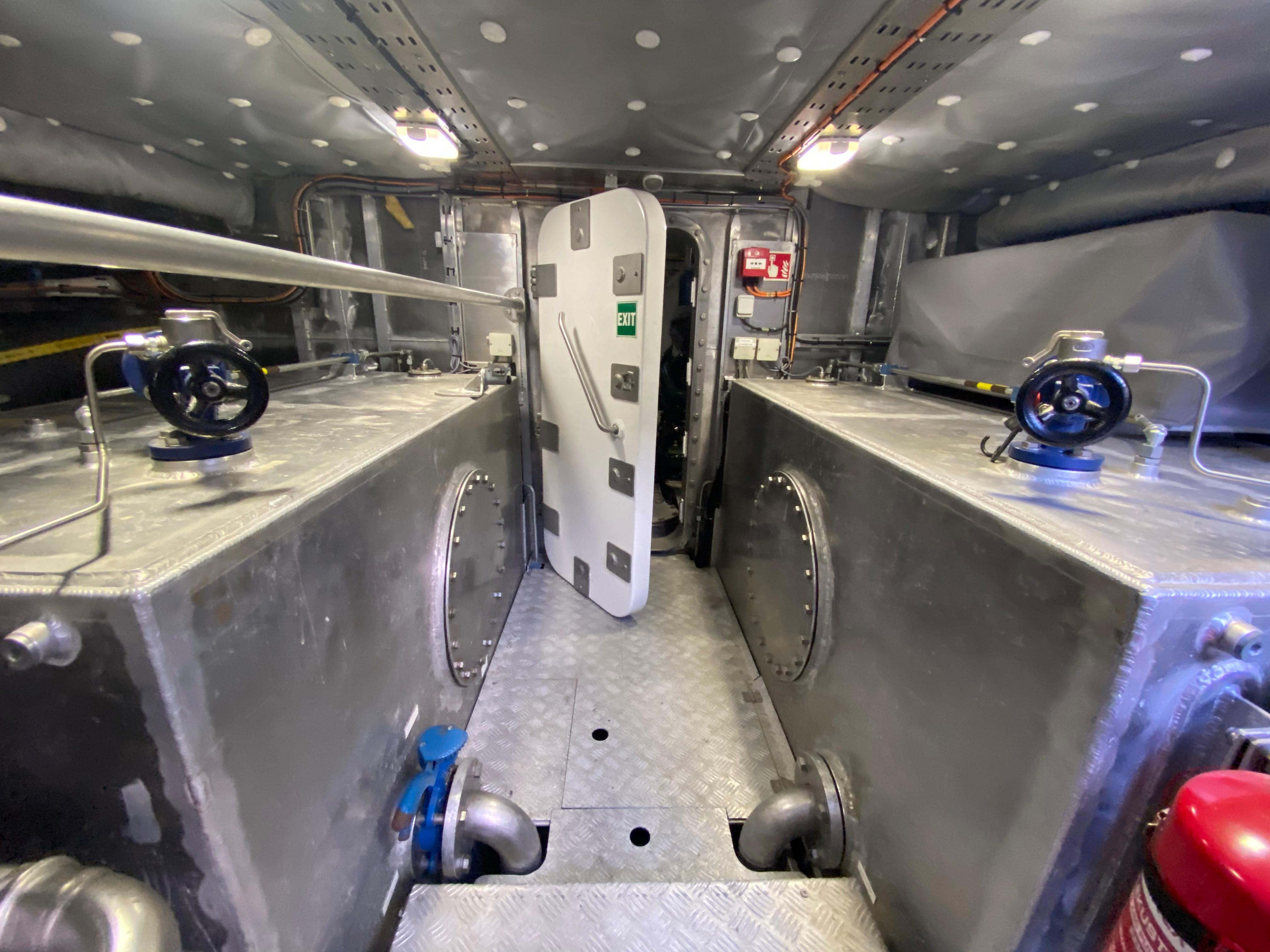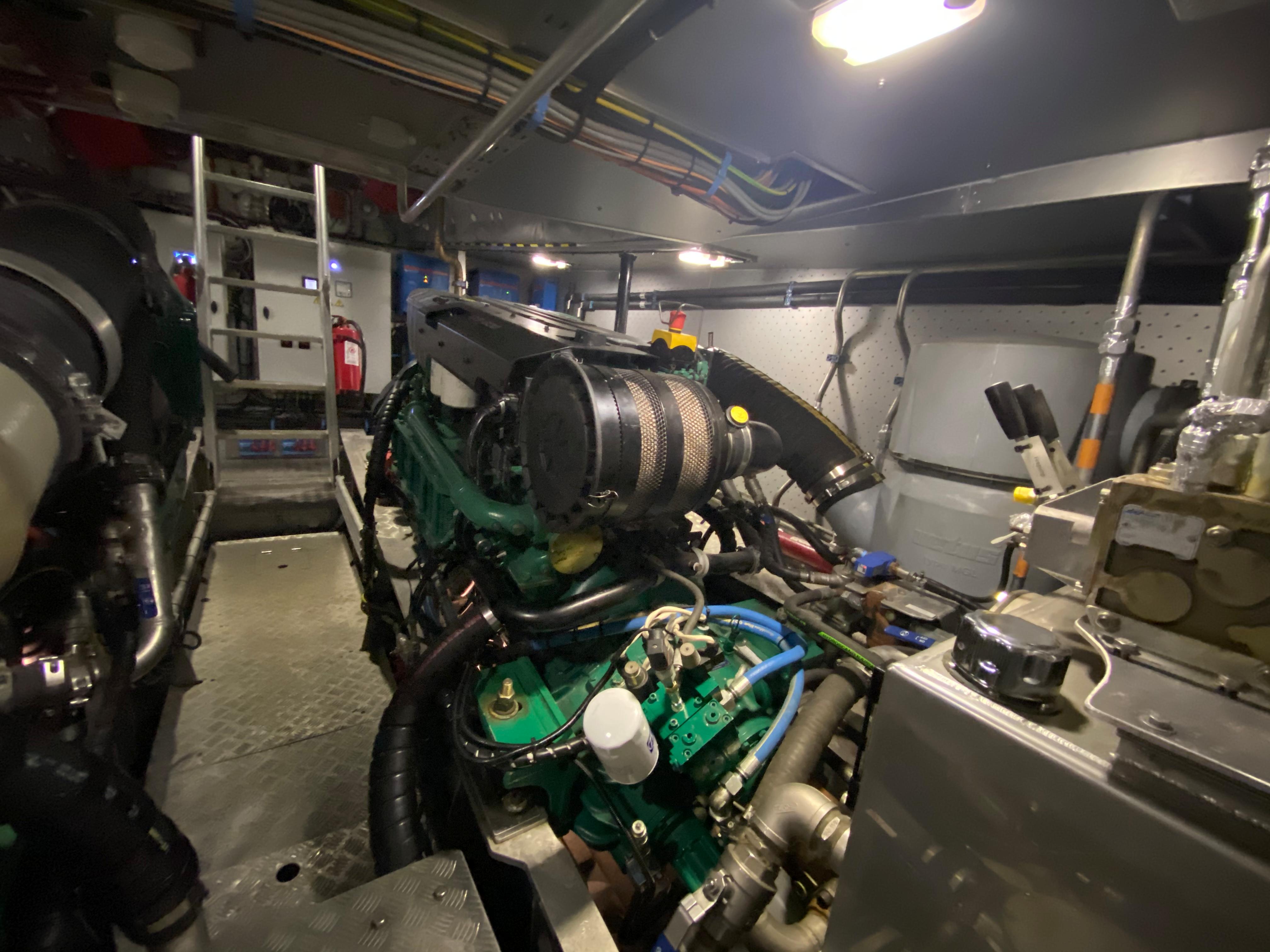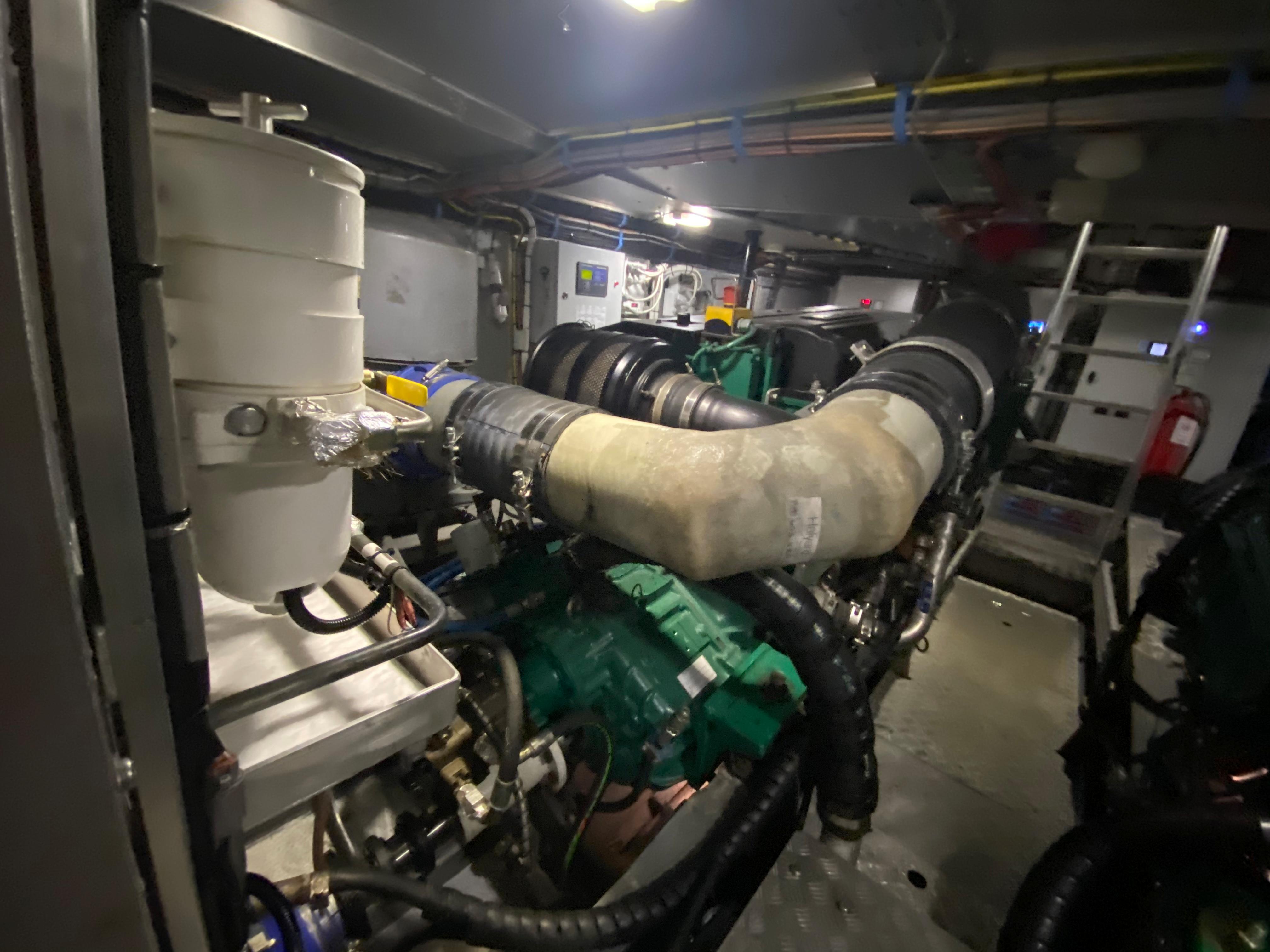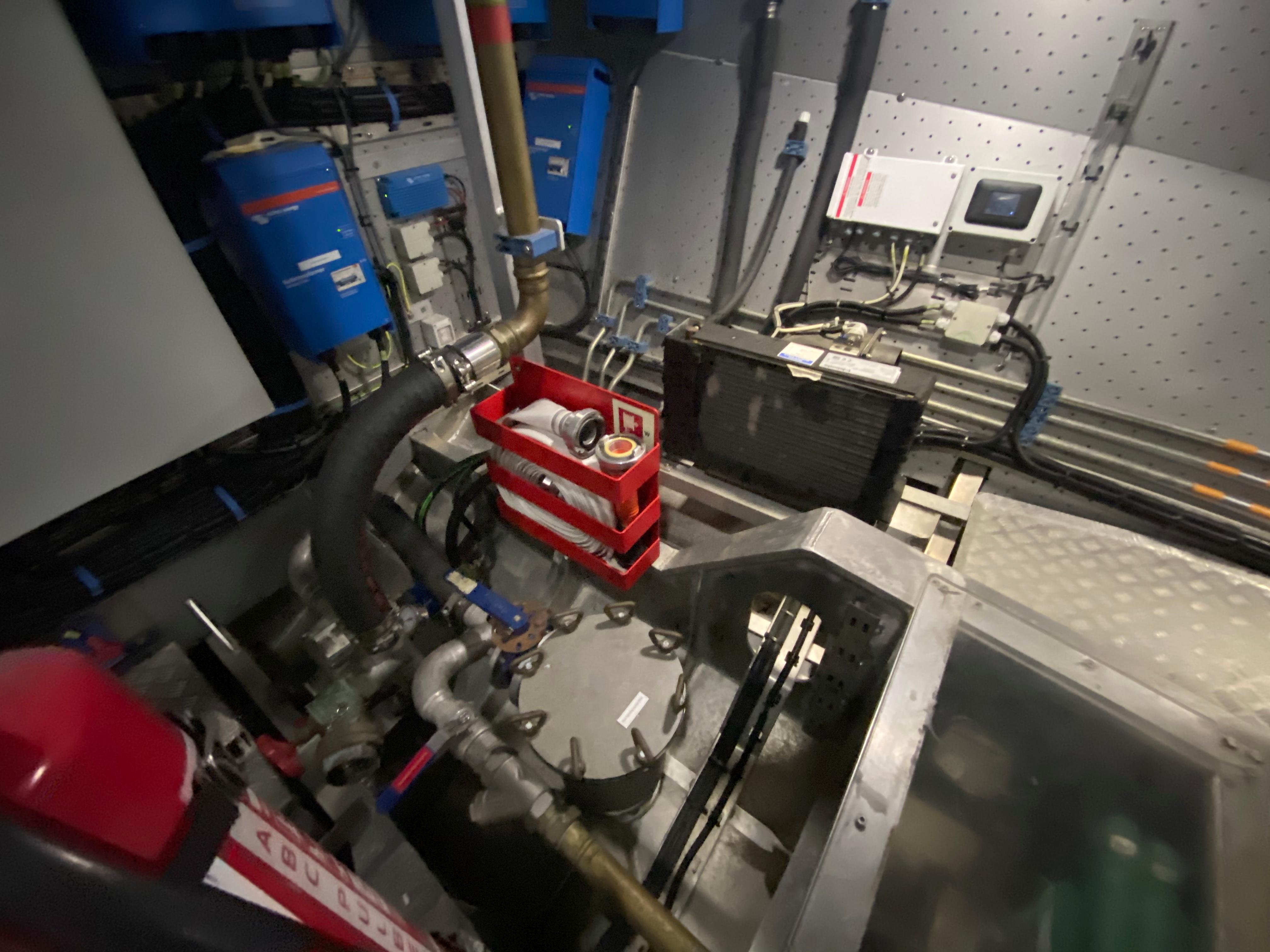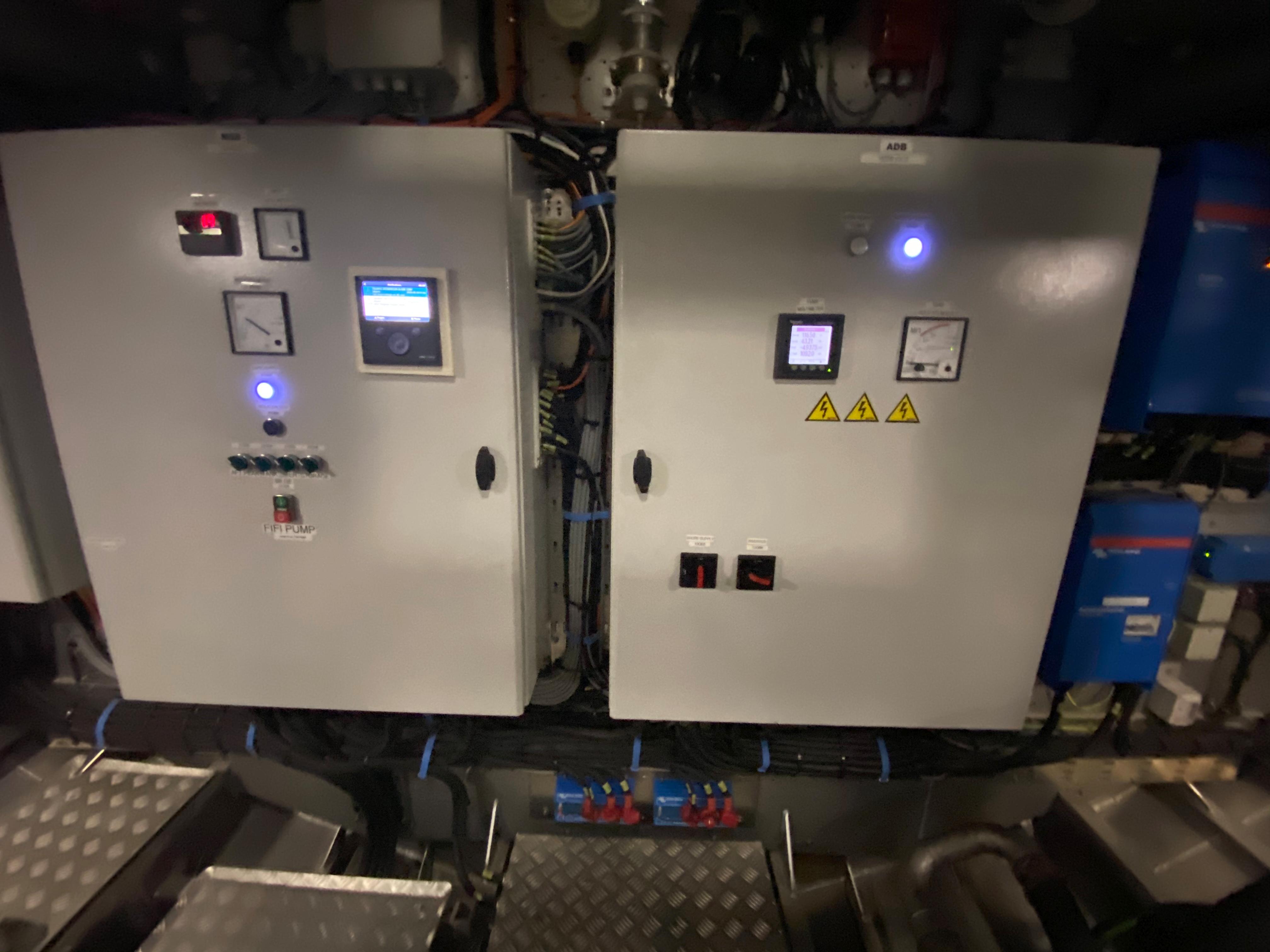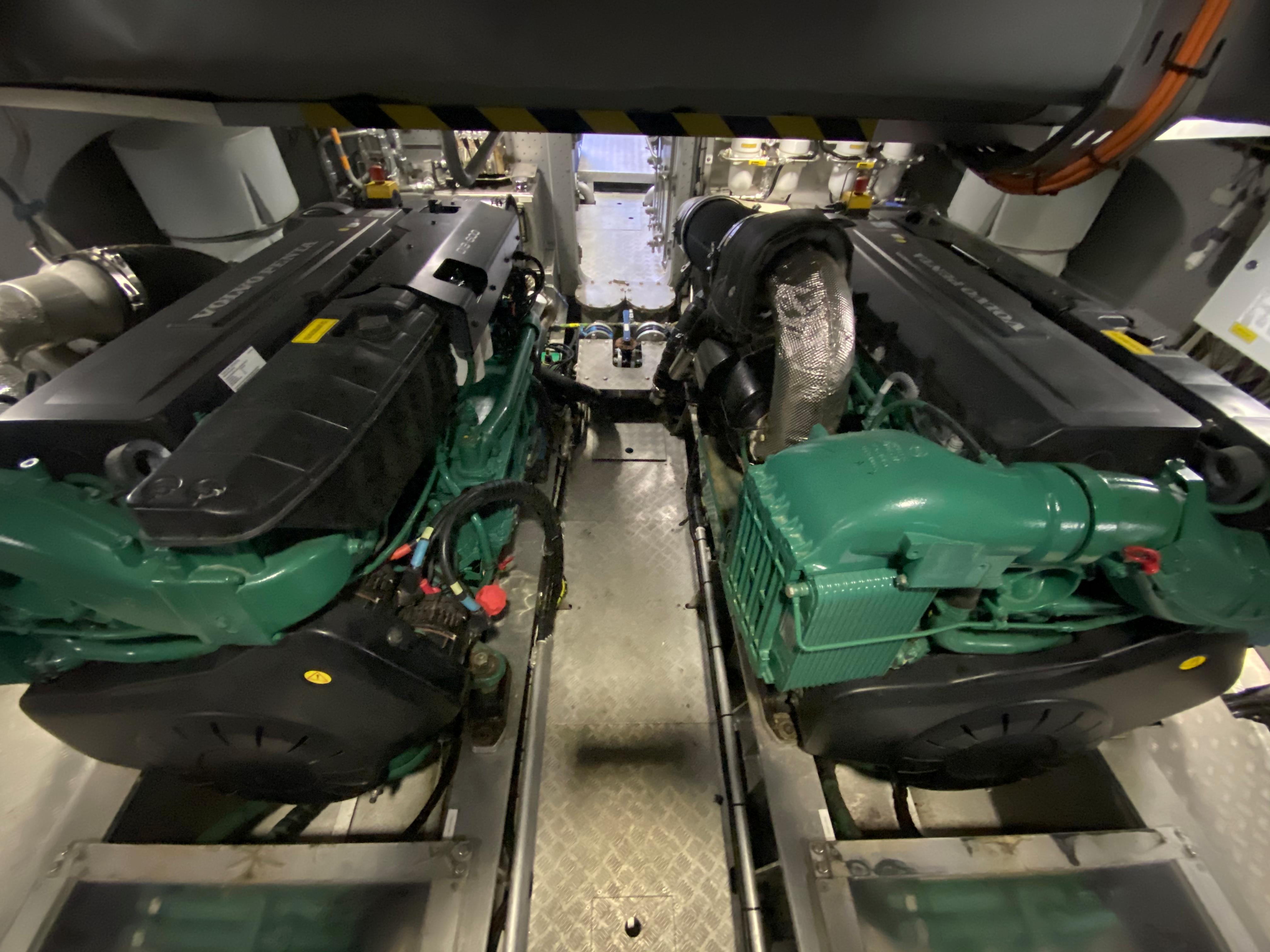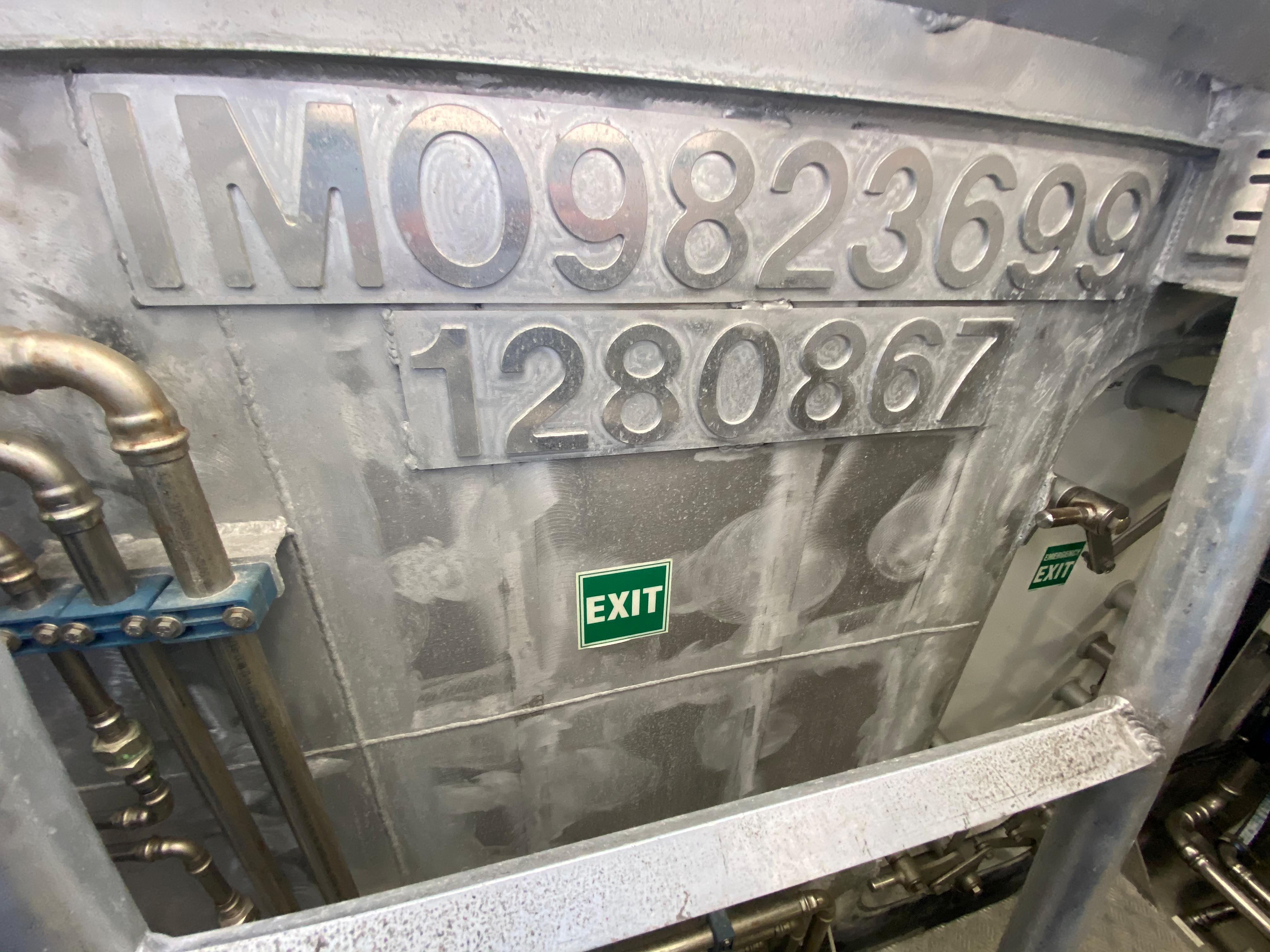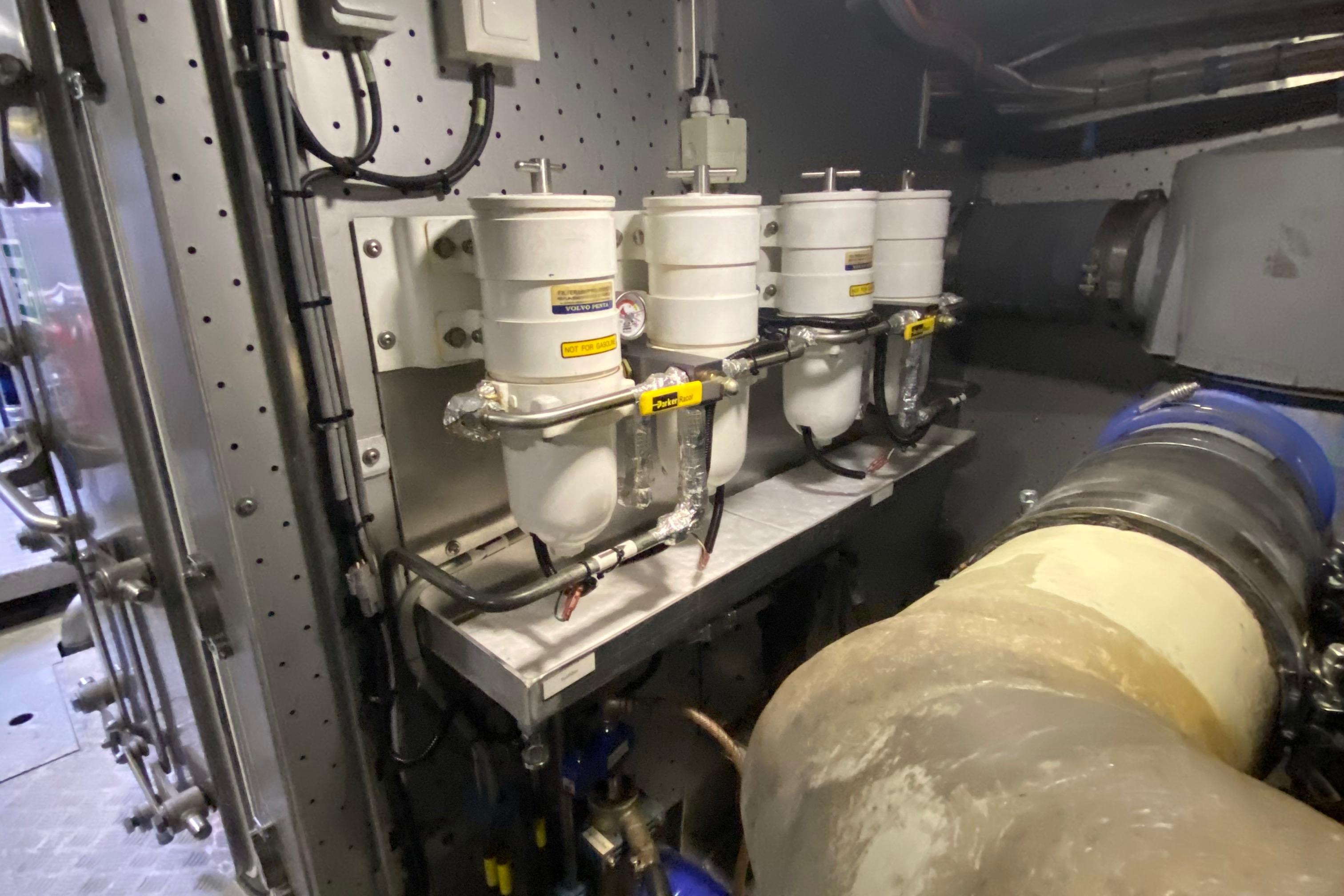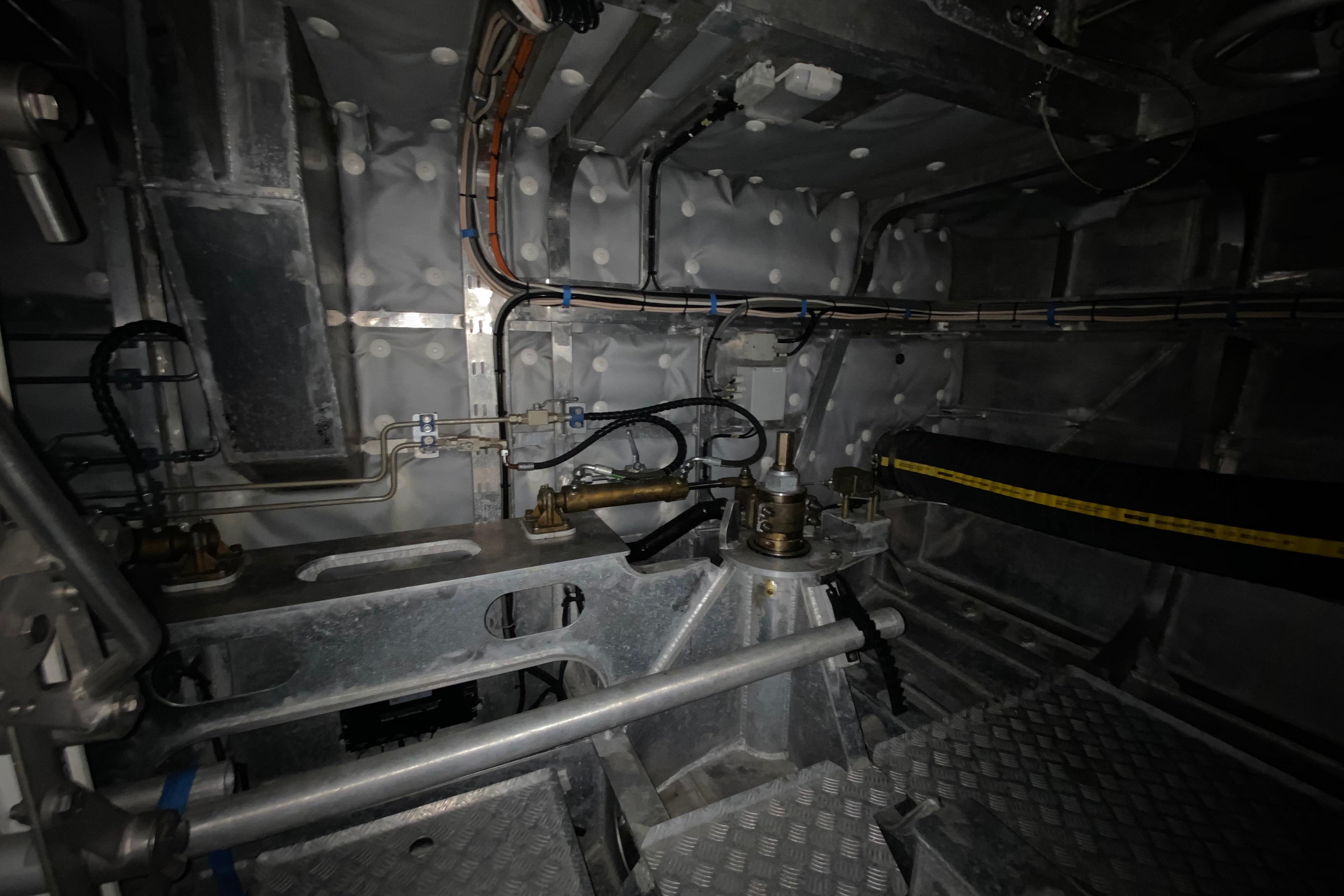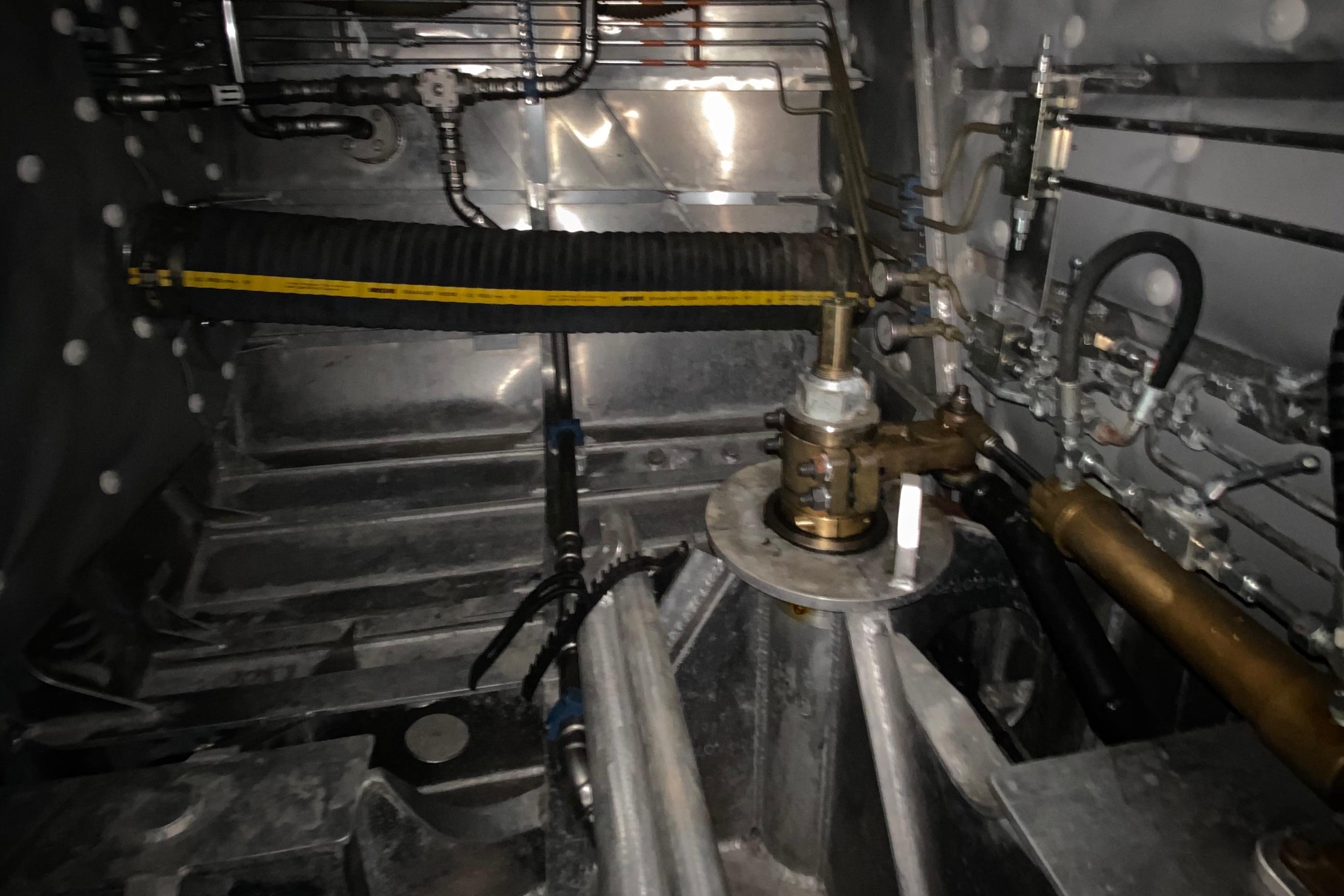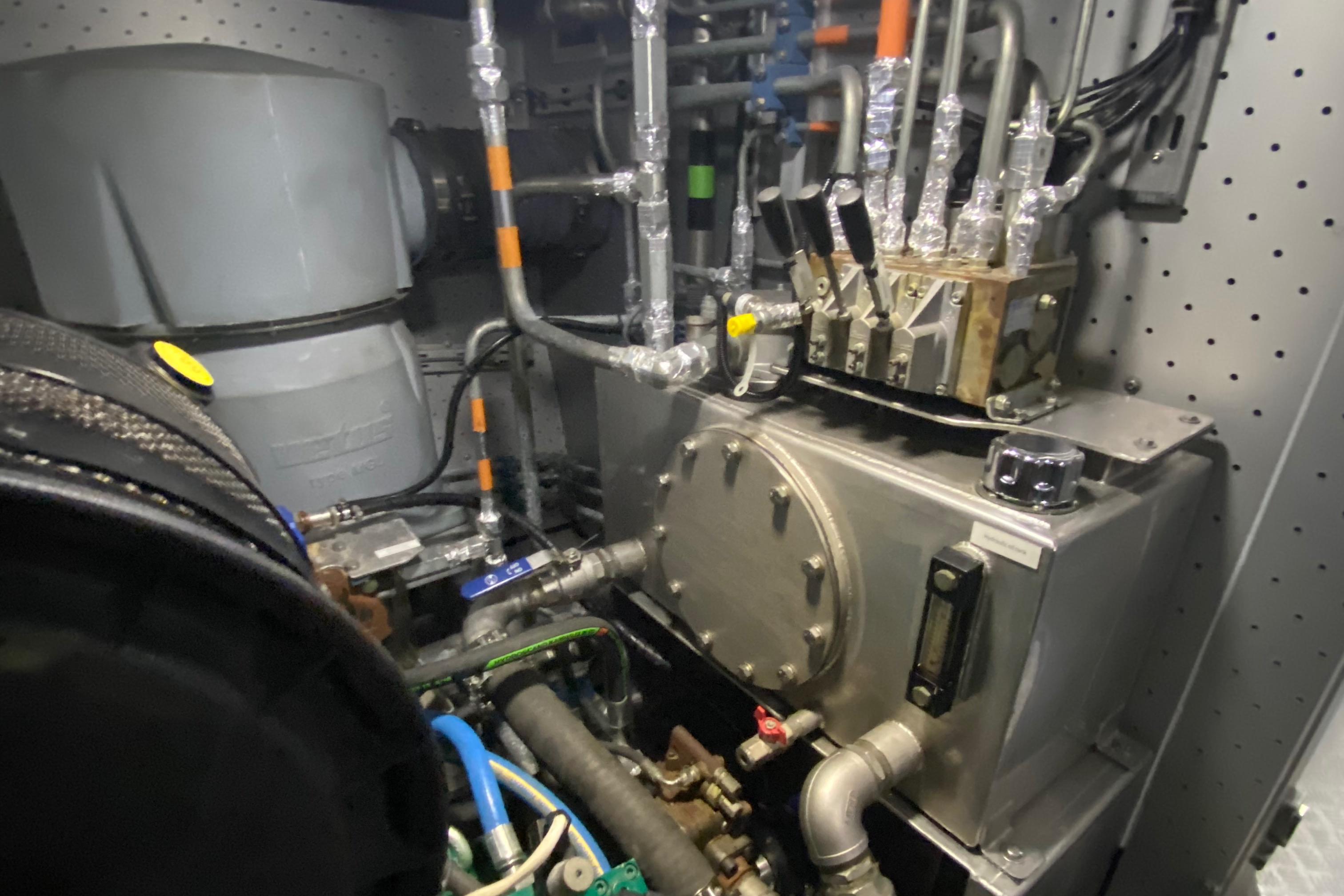 Description
Baltic Workboats US latest sleek, high-tech pilot boat – the 1500 wave-piercing series pilot boat! Pilot No.7 has been turning heads in the bustling Fort Lauderdale, Florida port, one that is host to hundreds of vessels including Cruise ships, cargo ships and tankers along with thousands of yachts and motor boats navigating it's warm waters. Emblazoned with a fiery red hull and contrasting white wheel house, the bold 'PILOT' lettering on the boat is getting noticed in South Florida and for good reason, because this wave-piercing, self-righting hull offers the latest in marine technology making both Captains and crew take notice of what Baltic has to offer.
"The main advantages of the new boat over the older ones is the fuel economy in a larger, faster boat," says a representative of the Port Everglades Pilots Association. "We sometimes do eight cruise ships in a two-hour span. We have to do them quickly and safely. This boat can do the work of two, with fewer man-hours and maintenance costs."
With an impressive 1,200 horsepower being churned out from its two Volvo D13 engines this Pilot boat moves as fast as 31 knots when required while offering superior noise and vibration levels, 64 db at full speed. At the same time, the 1500WP delivers unreal fuel economy with 30.4 gal/h at 21 knots cruising speed to make it as efficient as even a pleasure craft despite being a large, durable workboat for pilots.
Disclaimer
HMY Yacht Sales, Inc. is pleased to assist you in the purchase of this vessel. This boat is centrally listed by Export Yacht Sales.
Fuel Capacity:
422 Gallons
Vessel Overview
Vessel Overview
This 50-foot, 1,200, self righting speedster cuts through waves at 30- plus knots, the boat's maneuverability enhanced by oversized offset tear-shaped rudders and Humphree Interceptor trim tabs. The trim tabs automatically coordinate the turns, and the configuration improves the ride comfort.
Each of the two 600-hp Volvo Penta mains has a pair of alternators powering inverters that transform DC current and 240 AC current. There is no need for an auxiliary generator, resulting in less overall maintenance, and it negates the additional noise and vibrations another engine would create.
By isolating the hull with two dovetailed strips of foam developed by the National Aeronautics and Space aAdministration, comfort is increased for those aboard and fatigue is reduced. The noise level in the cabin is 57 decibels at idle and 66 decibels wide open.
The wave piercing bow reduces pitching, improving the stability and speed of the vessel. In rough seas, instead of slowing down you find yourself accelerating without compromising the comfort of the ride.
The boats operator is tucked into leather comfort in a NorSap seat that has built-in rudder and engine controls, an ECDIS mouse and buttons for the radios, horn and wipers. The three Grammer passenger seats, with a seemingly endless number of adjustments, essentially float the pilots on an air suppression system. There is also a bench seat with a table.
Simrad supplied ,most of the electronics and navigation gear, most of it touch screen. The built-in 4G broadband connection allows the boat's sensor data and CCTV system to be accessed remotely. The alarm system notifies shoreside personnel via email and text message If there is a major problem where they can troubleshoot by logging into the boat from a cel phone.
Bridge/ Navigation
Simrad GPS, radar and sensors
Transas navi- Sailor 4000 ECDIS system with dual 24-inch displays
Garmin Panoptix echosounder
Sailor Radios
Grammer MSG 85/72 occupant seats
NorSap 1500 Operators Seat
Colorlight Clite2 searchlights
Return to Yachts for Sale
Get more information