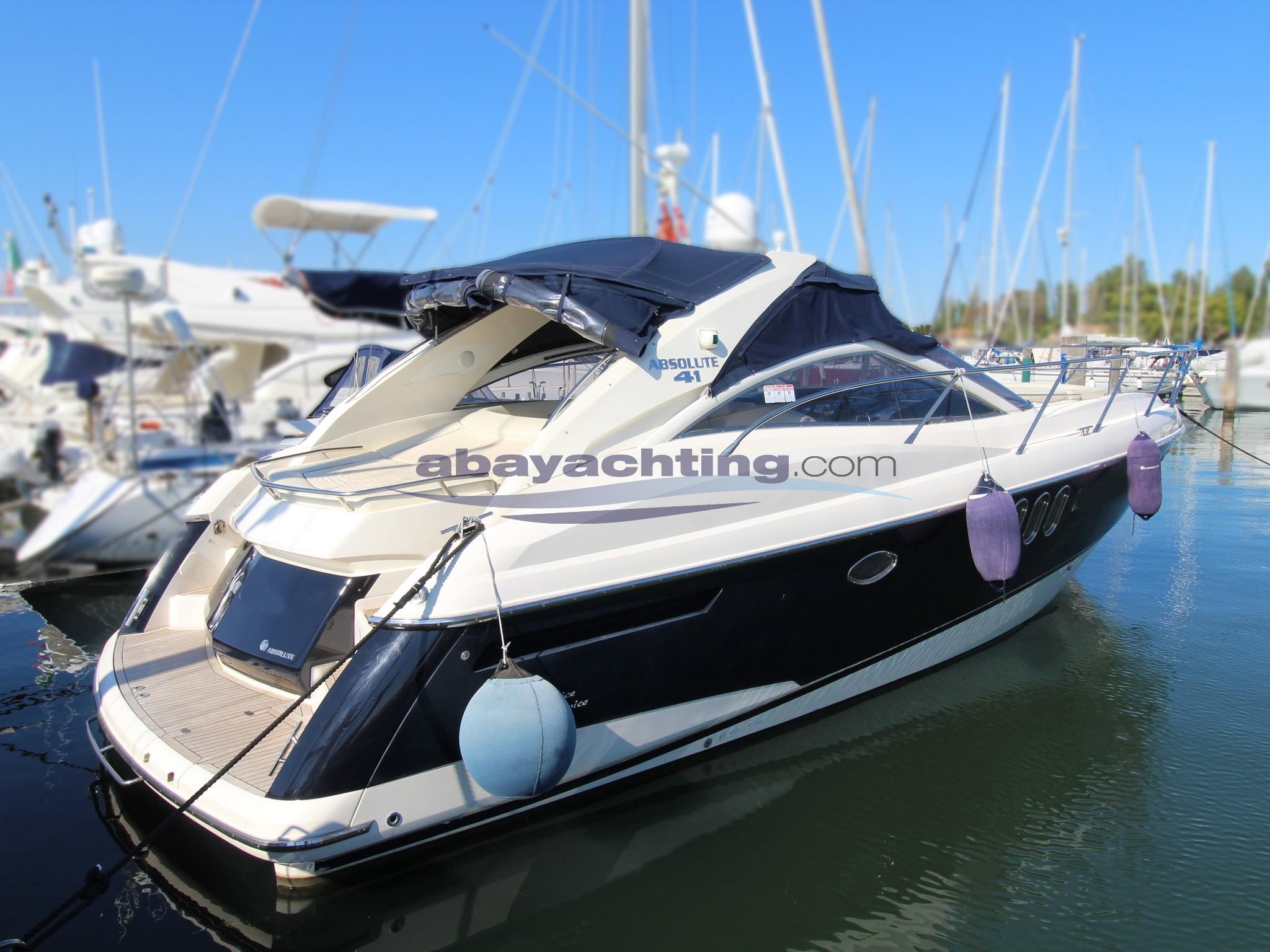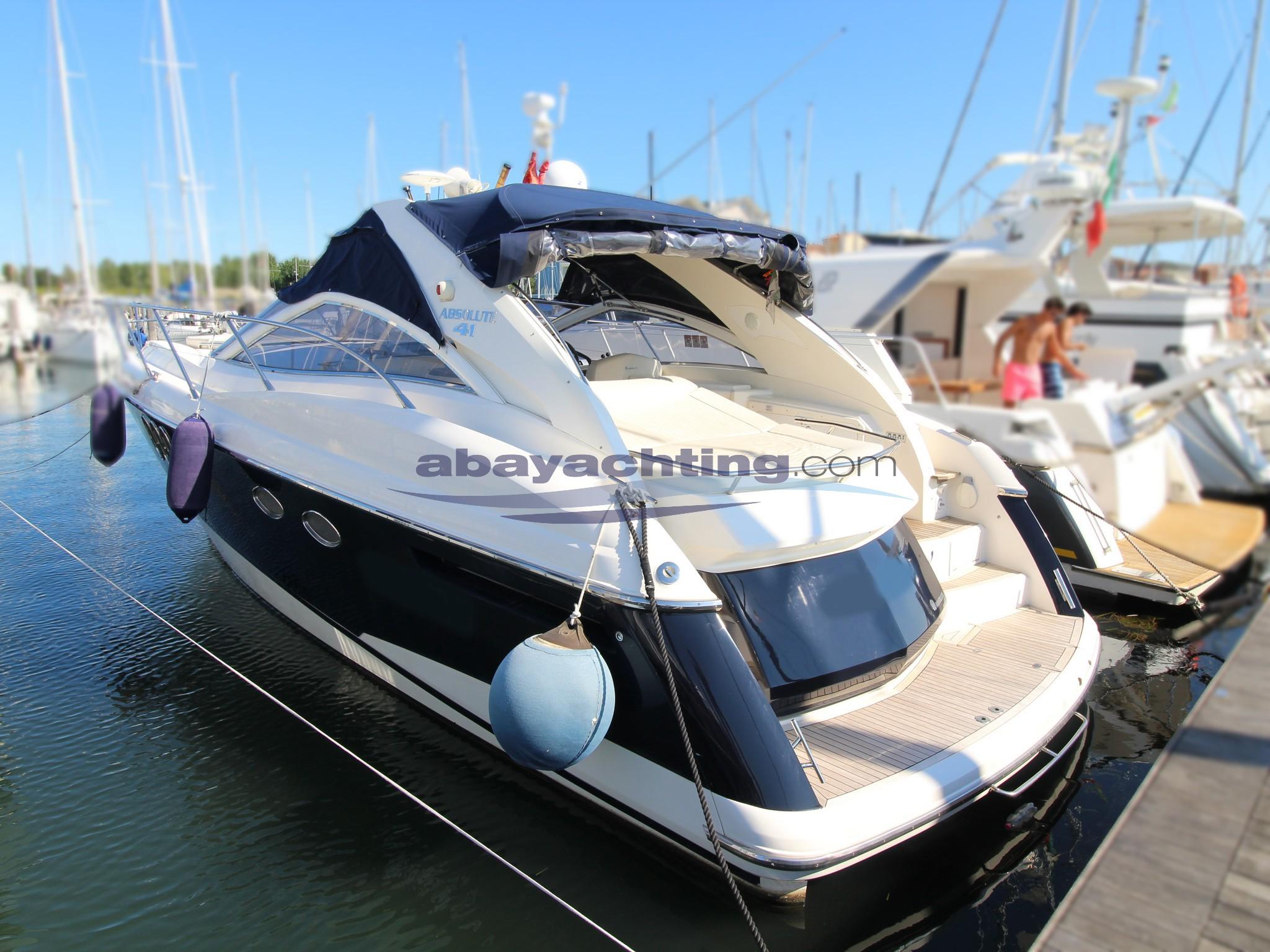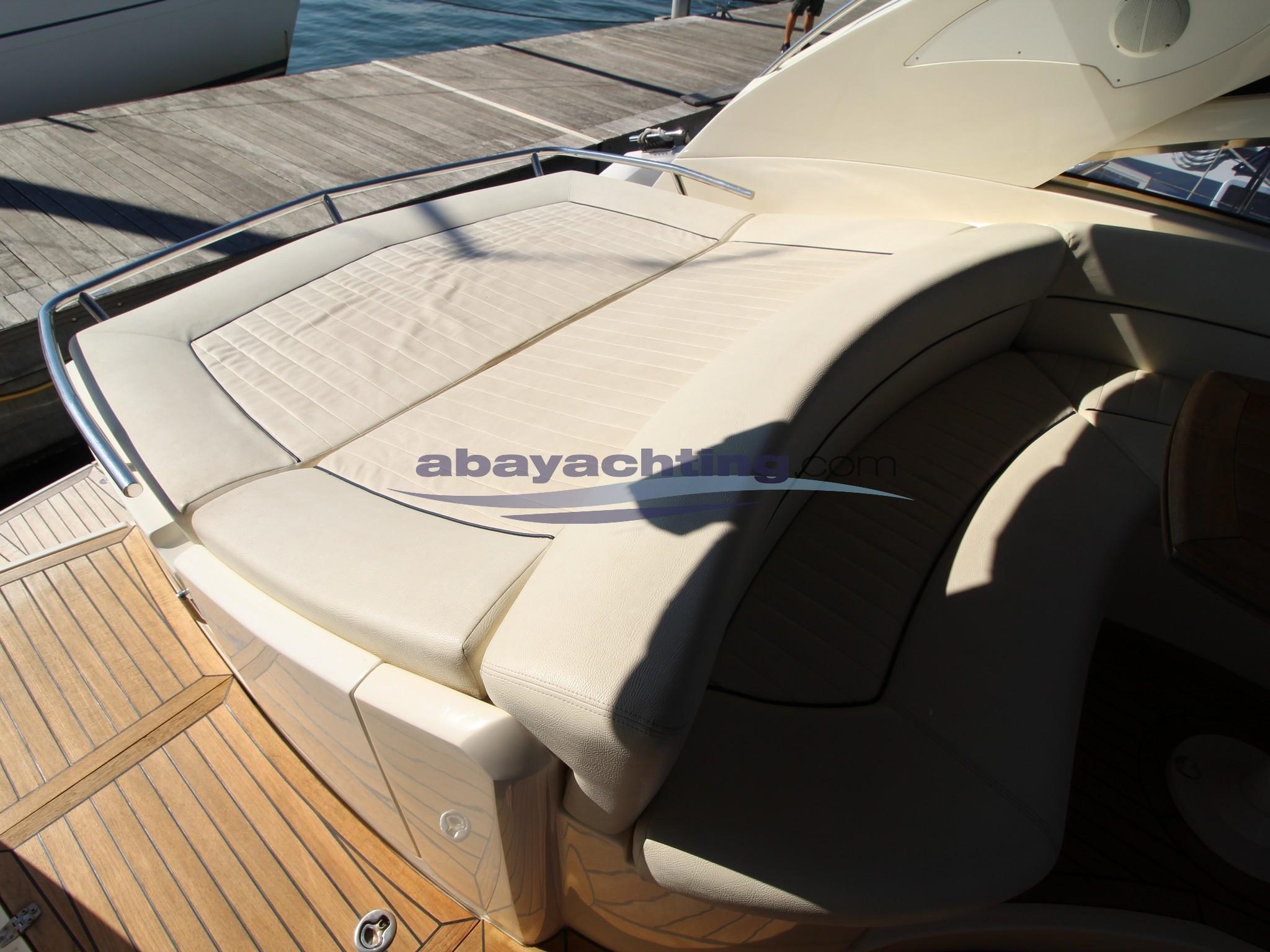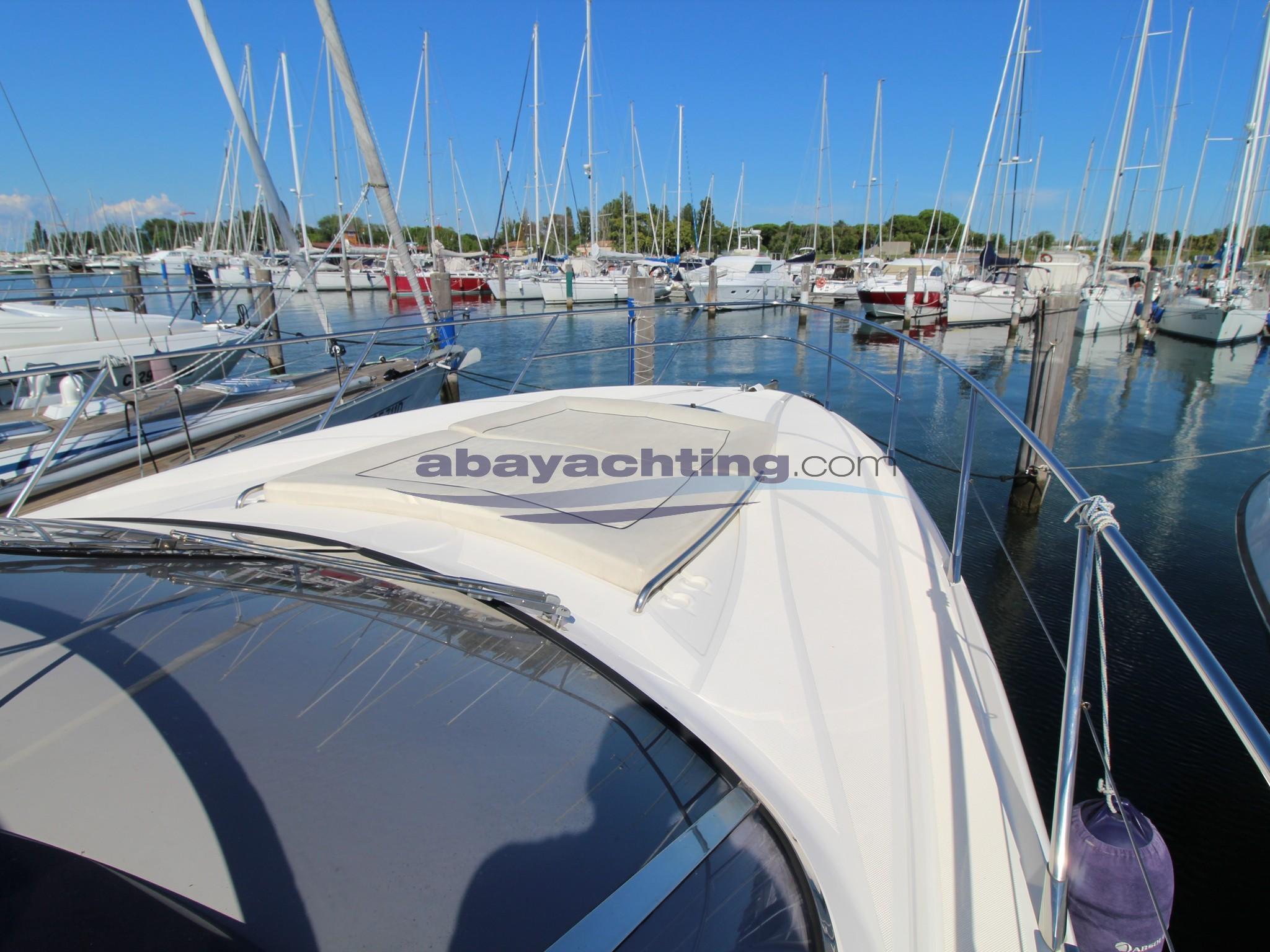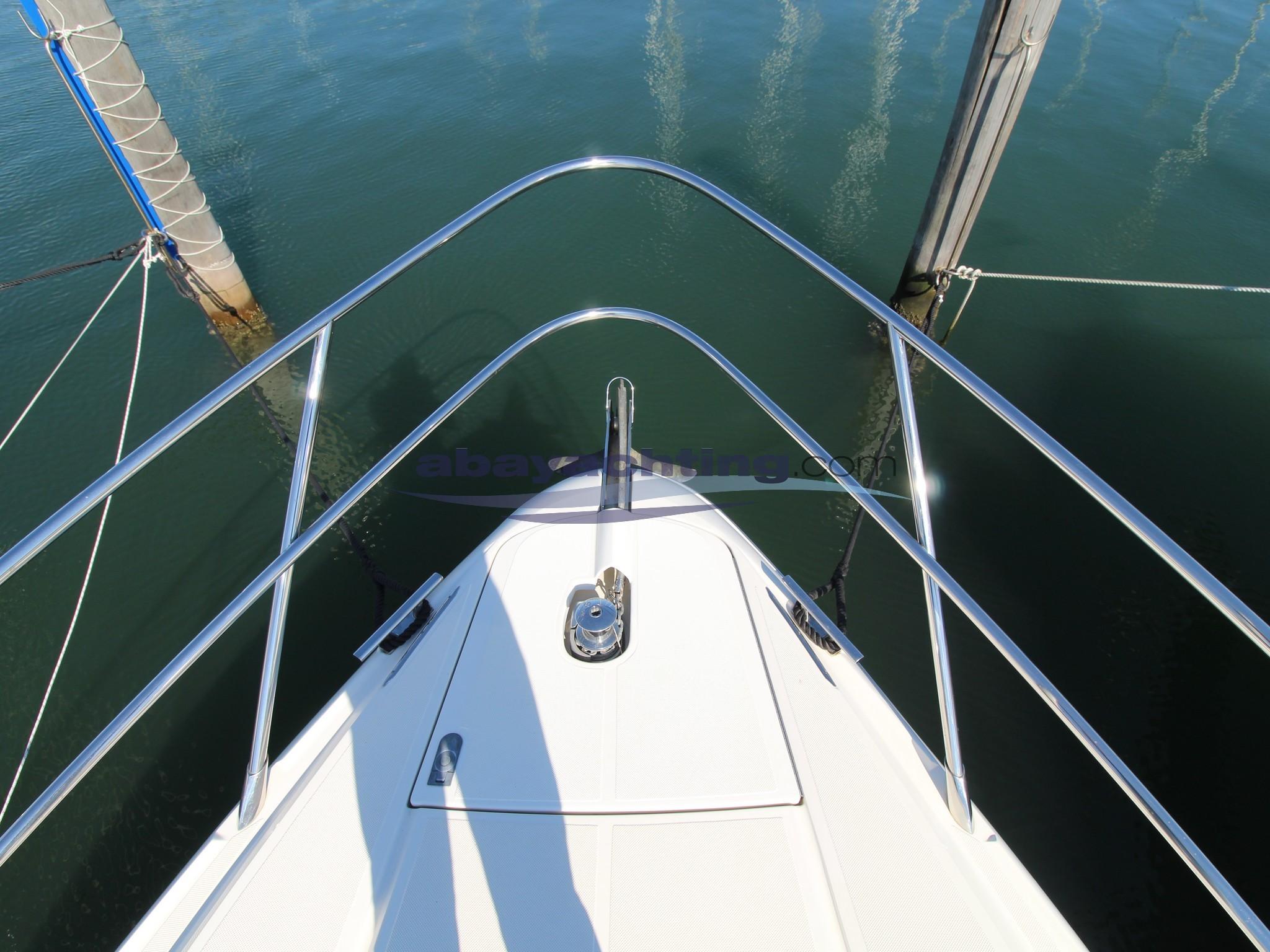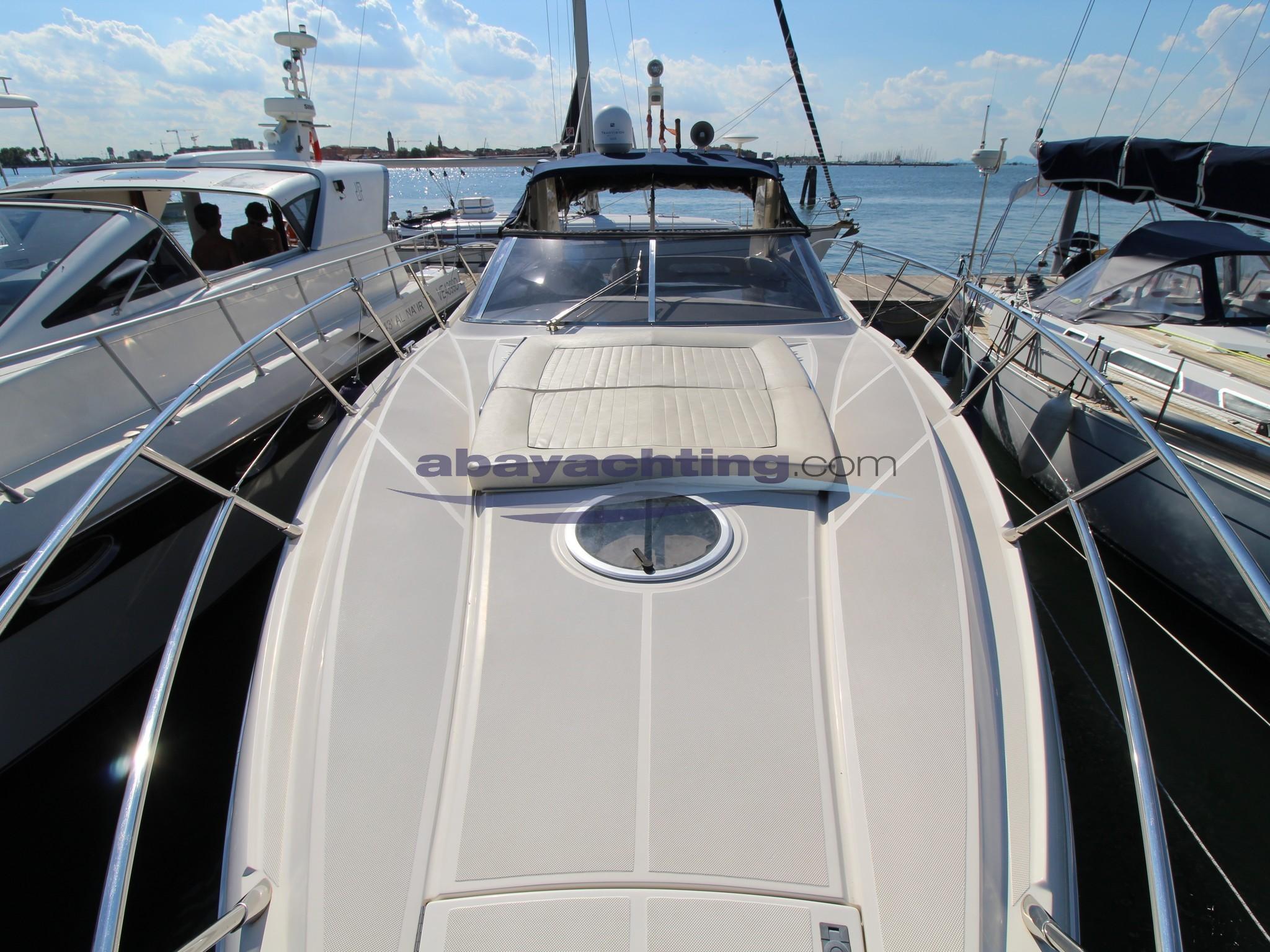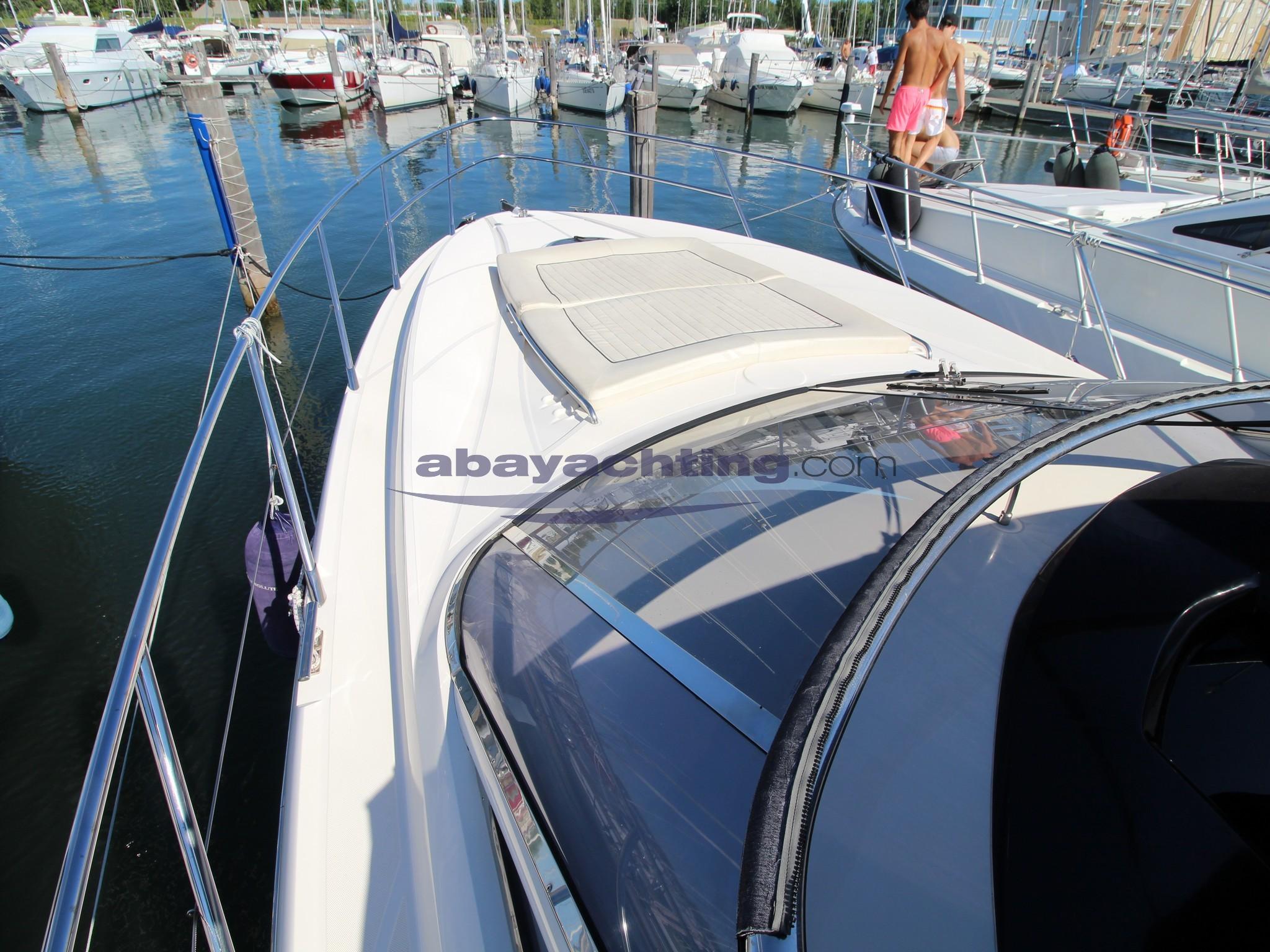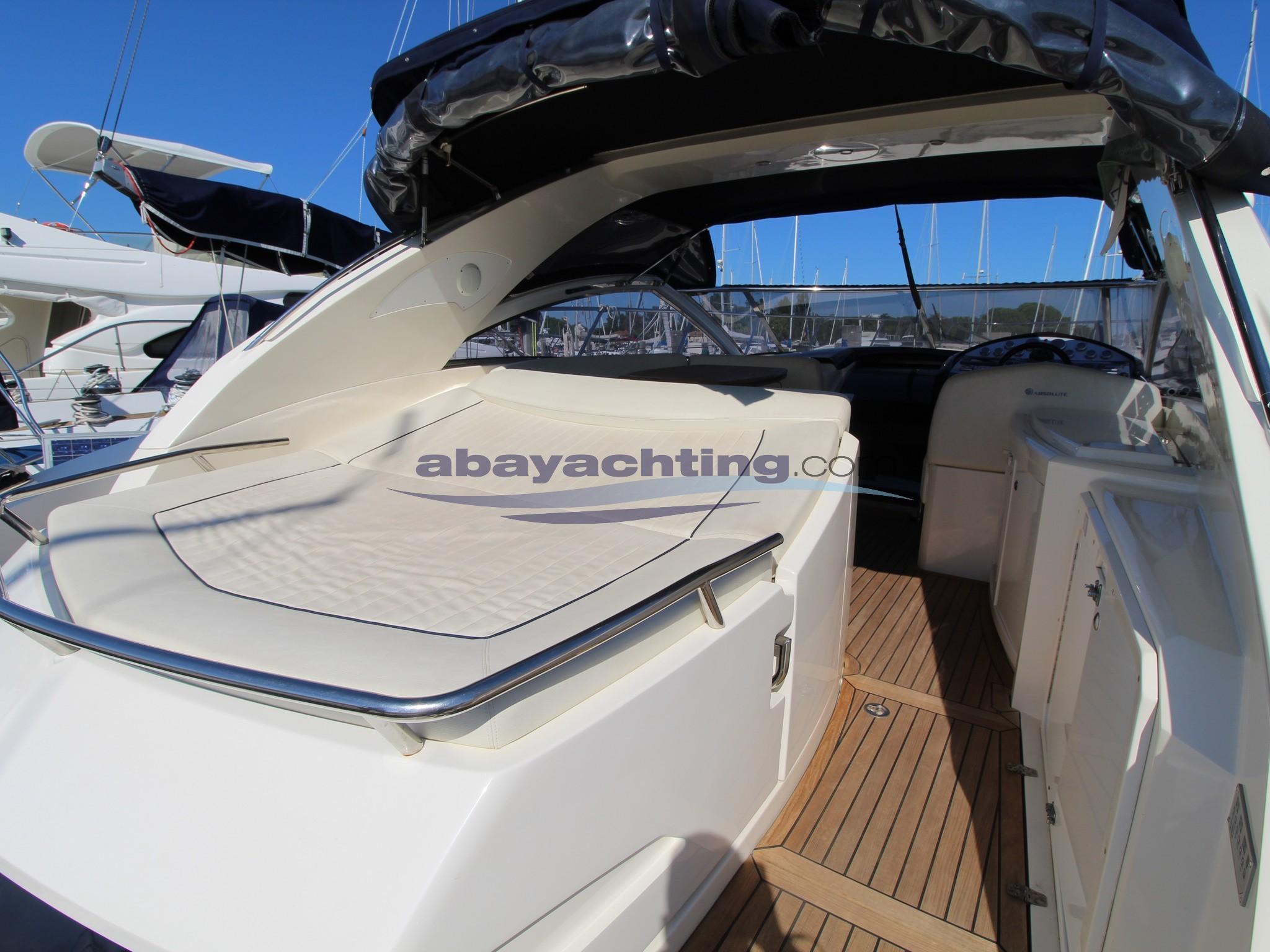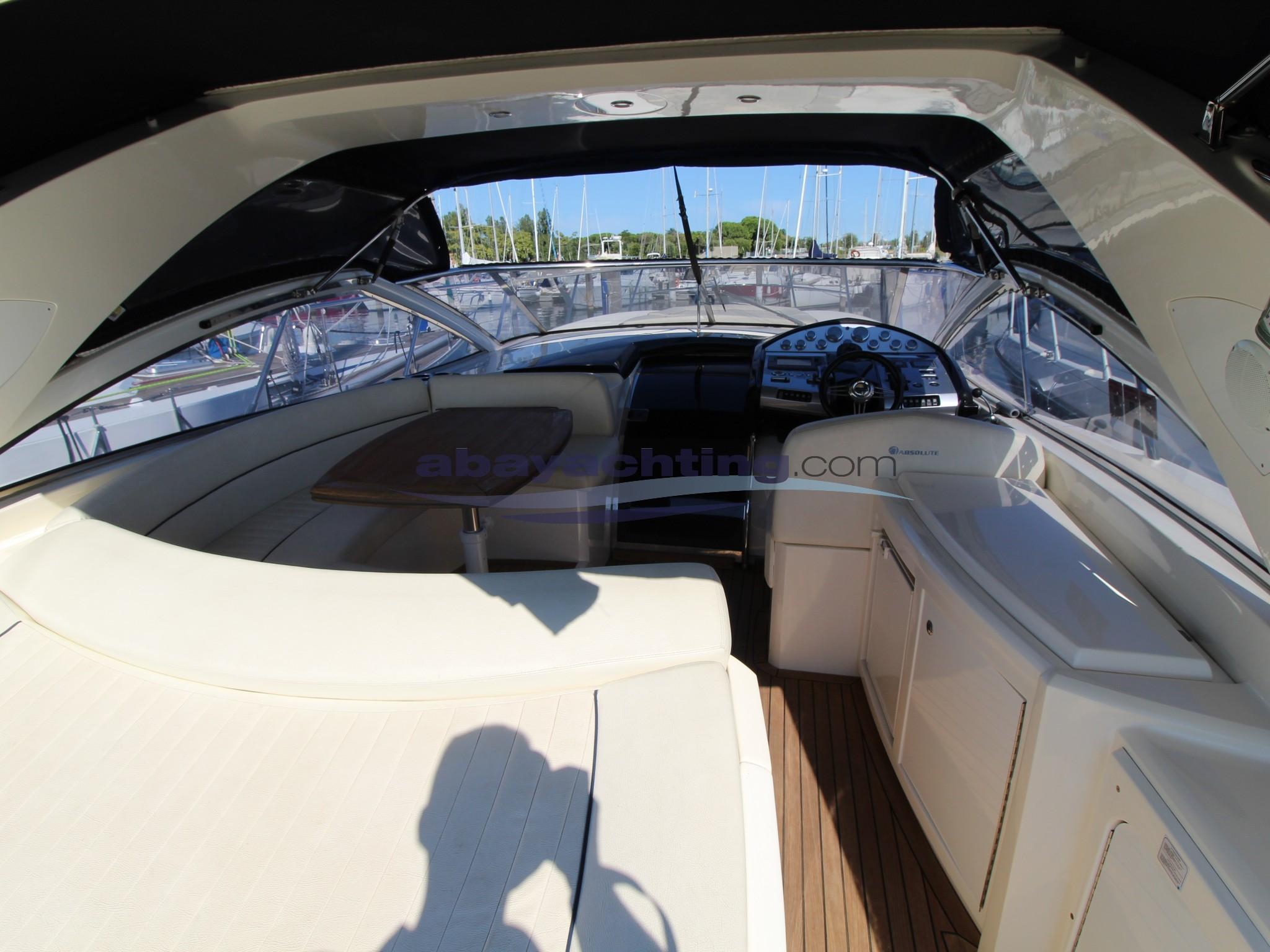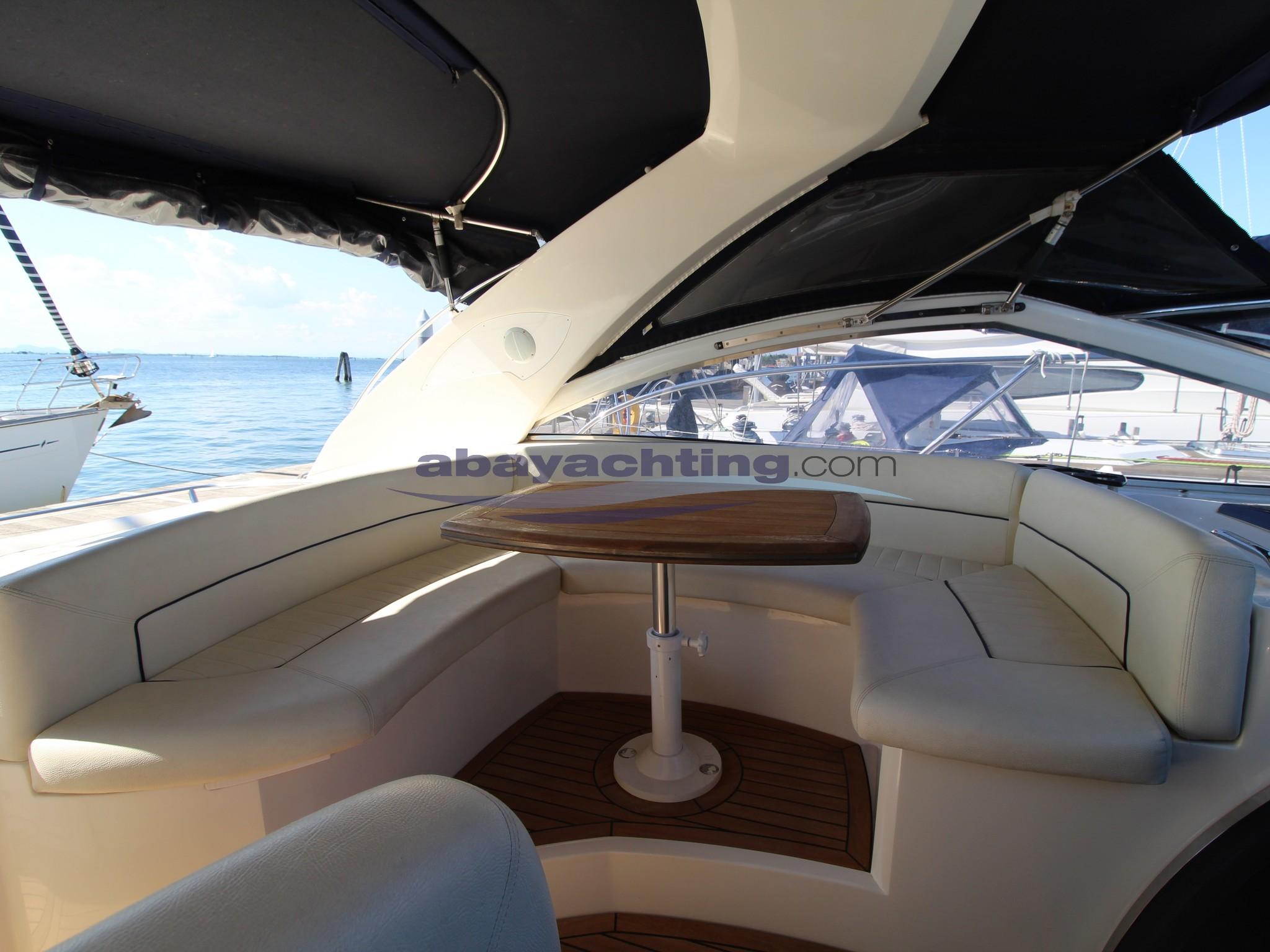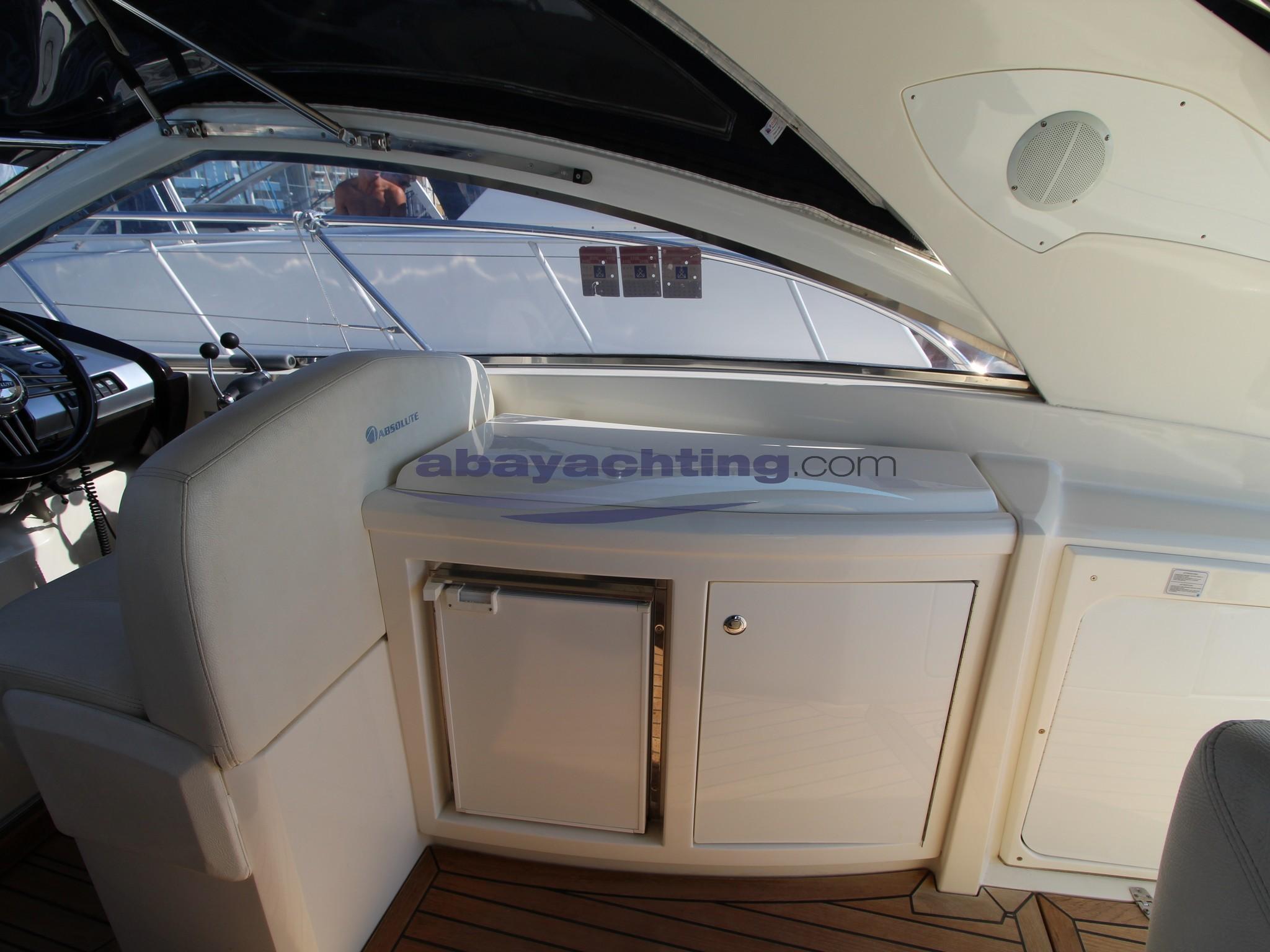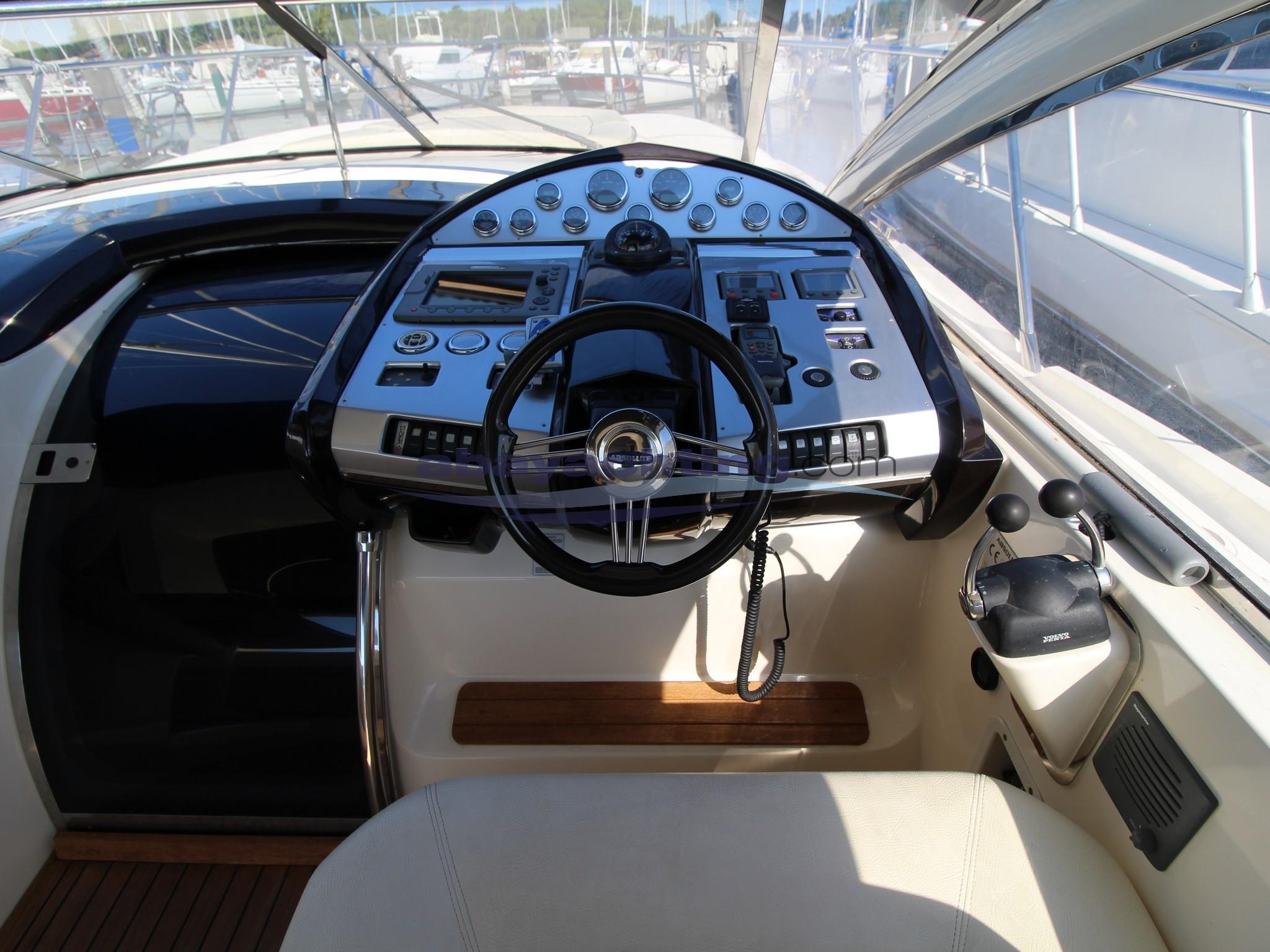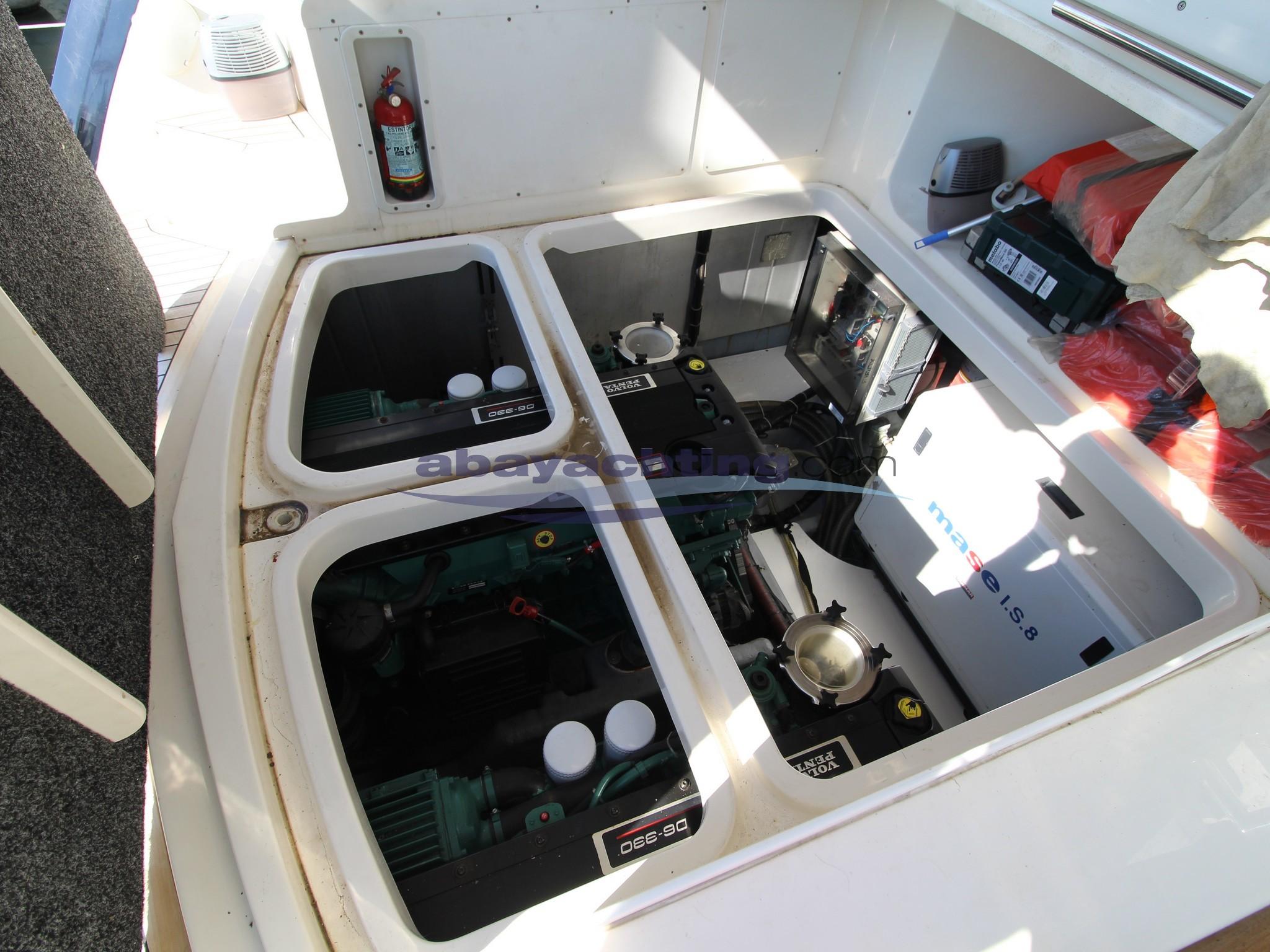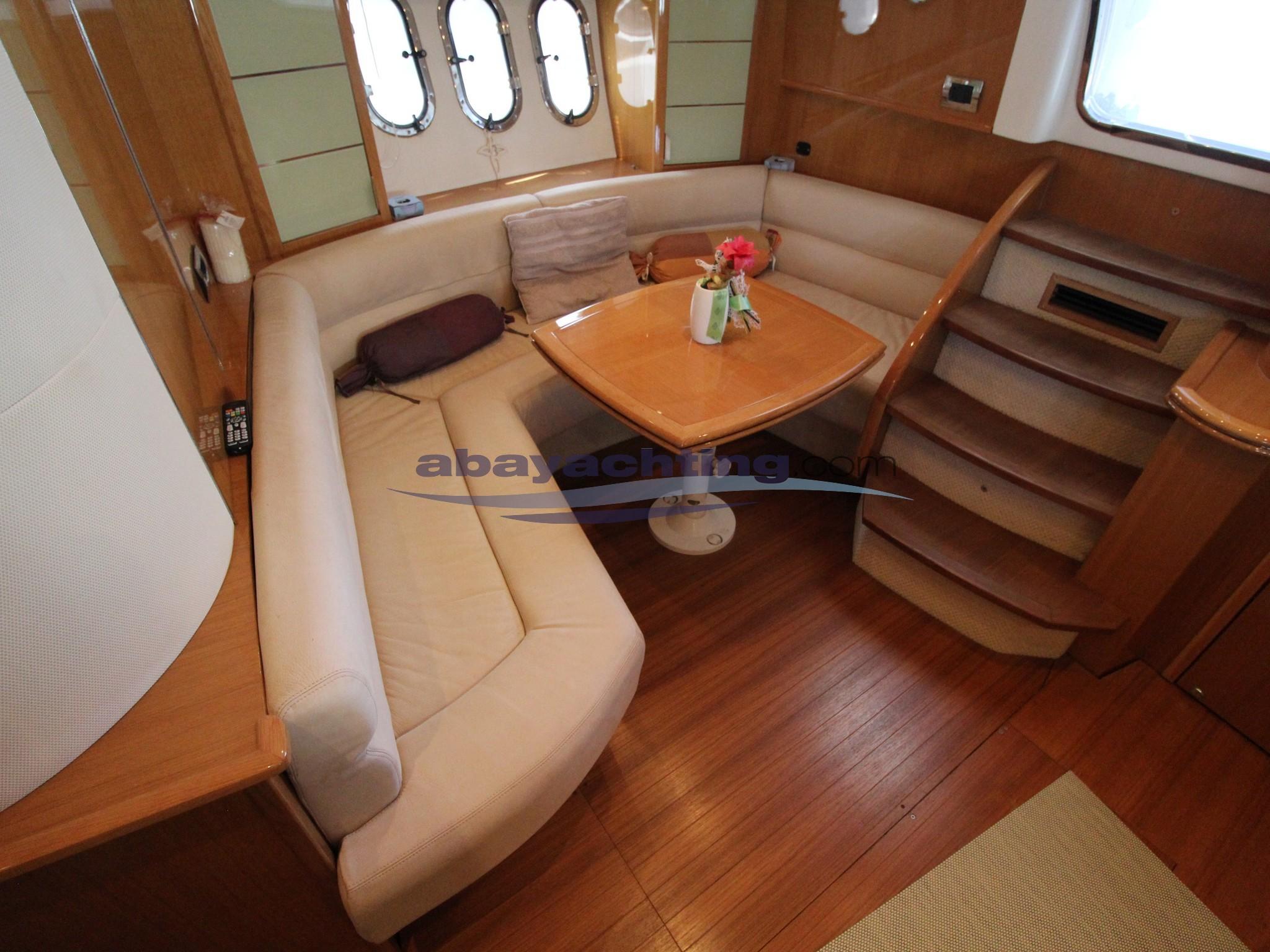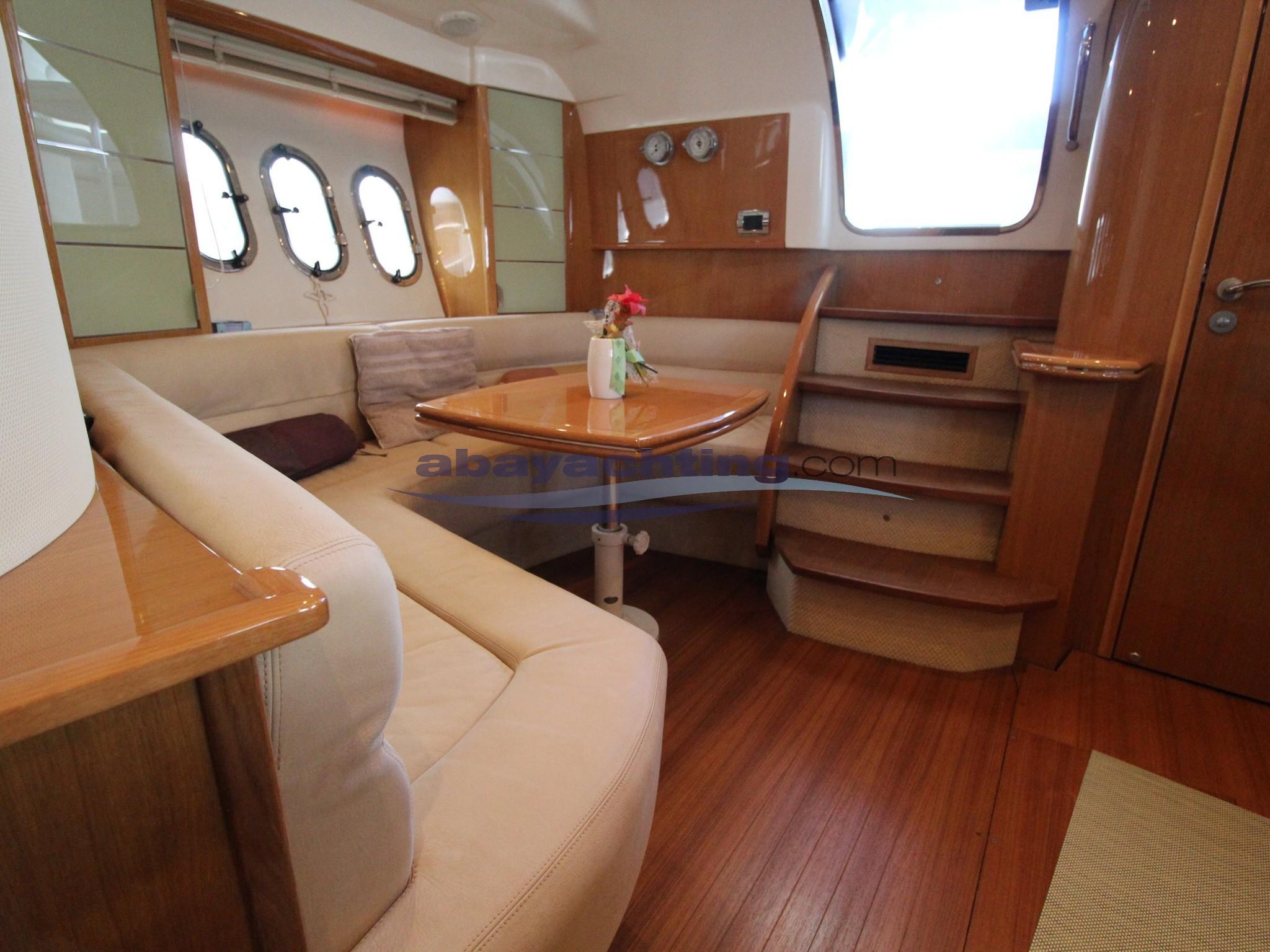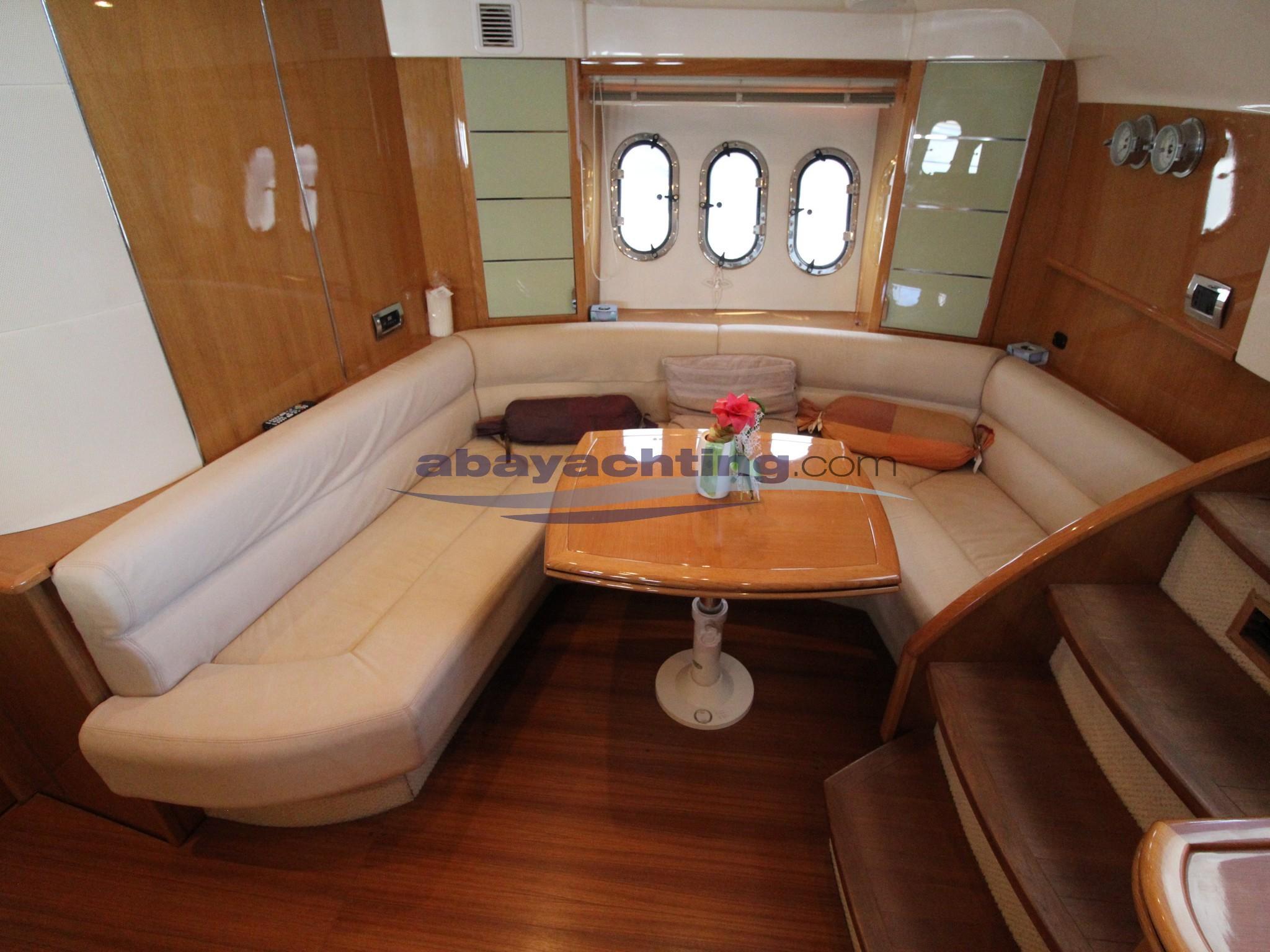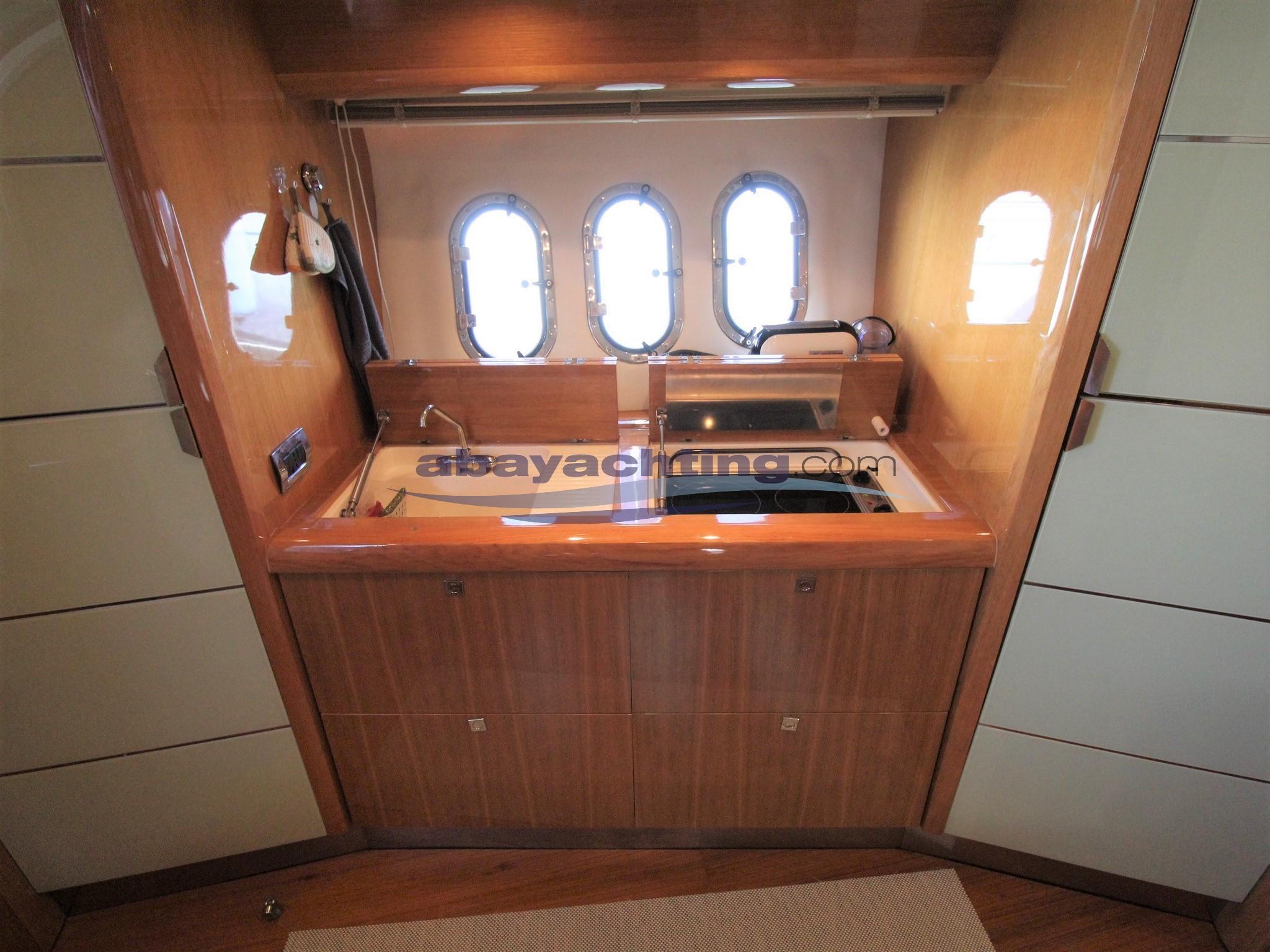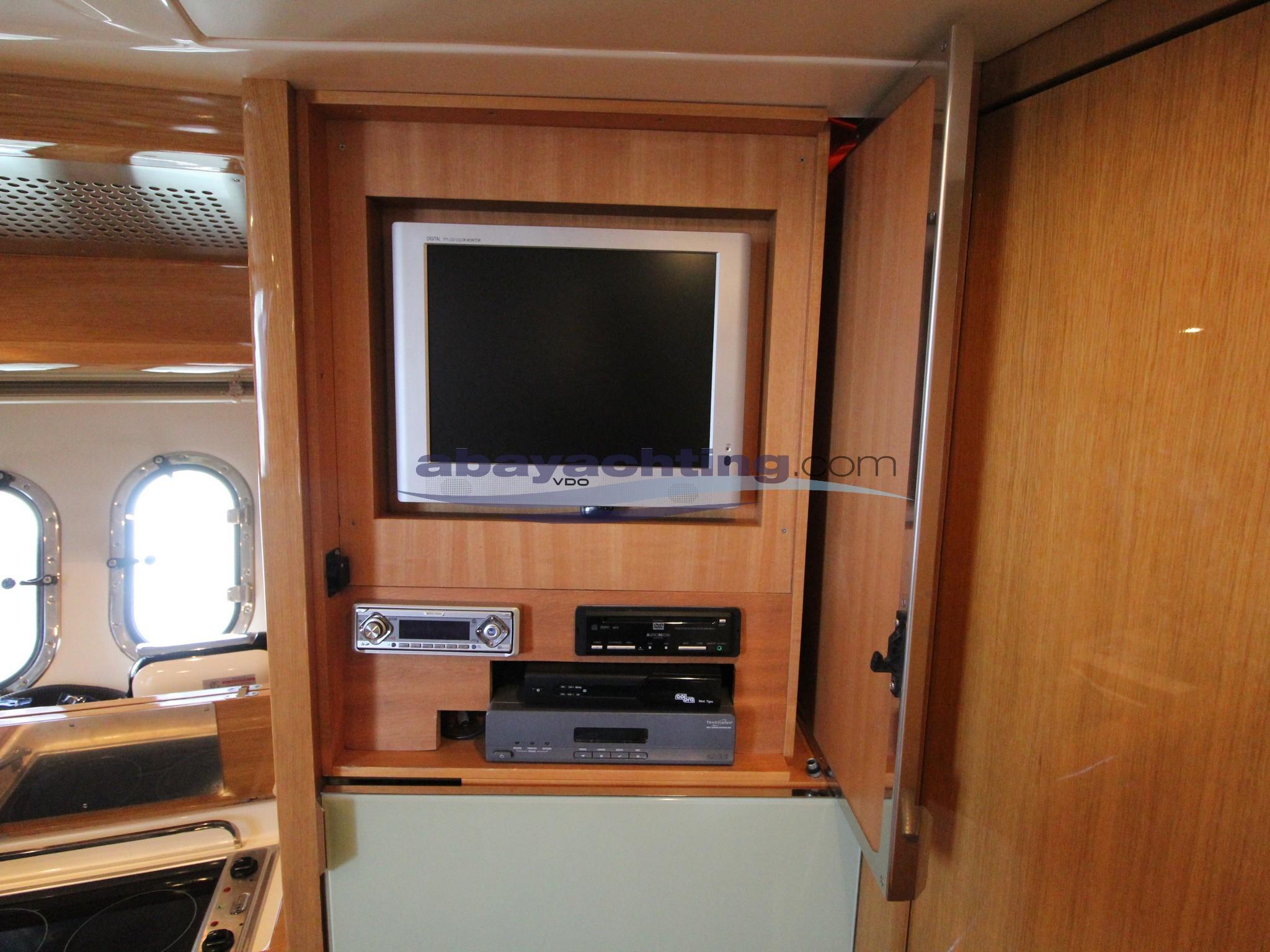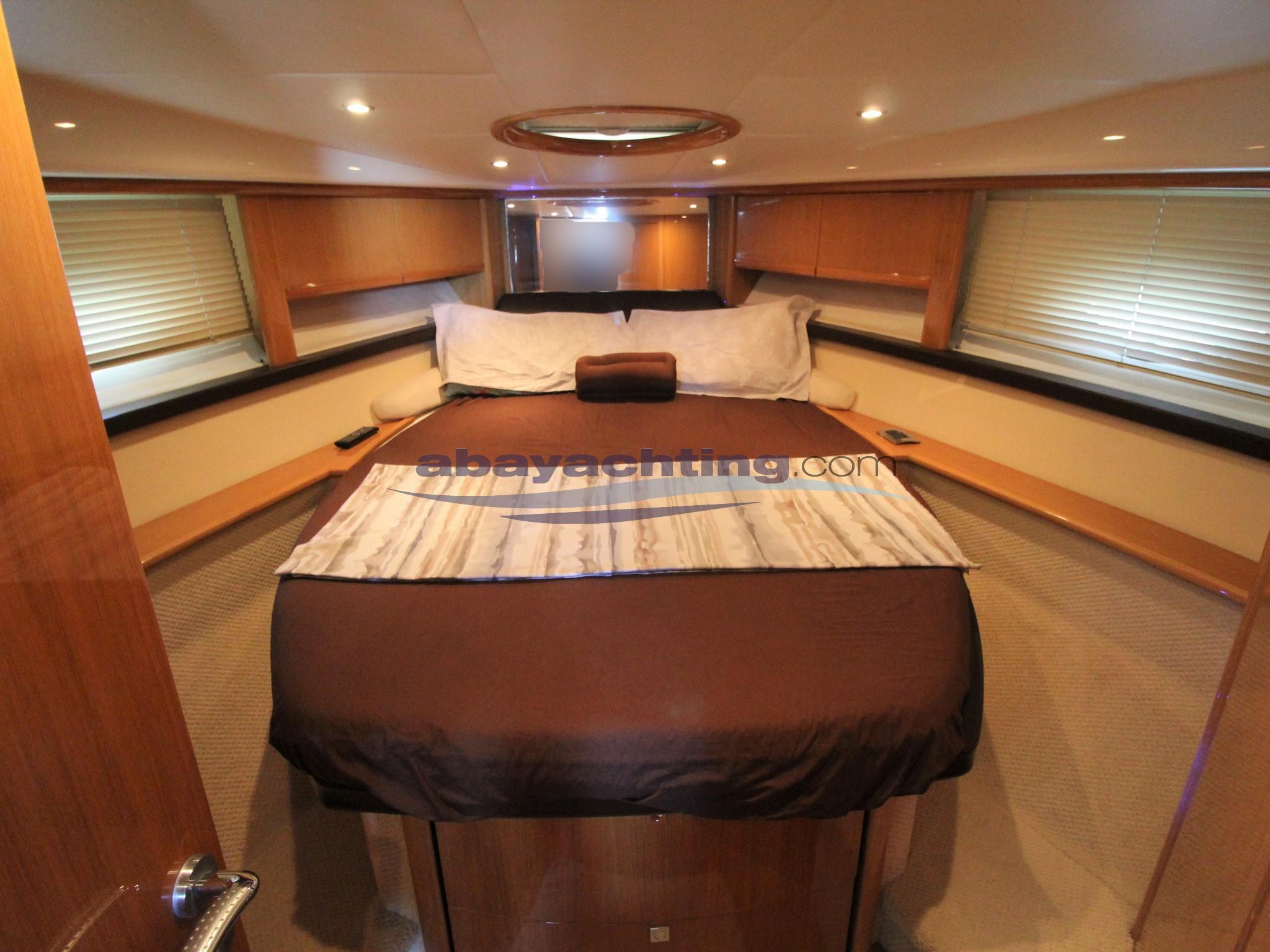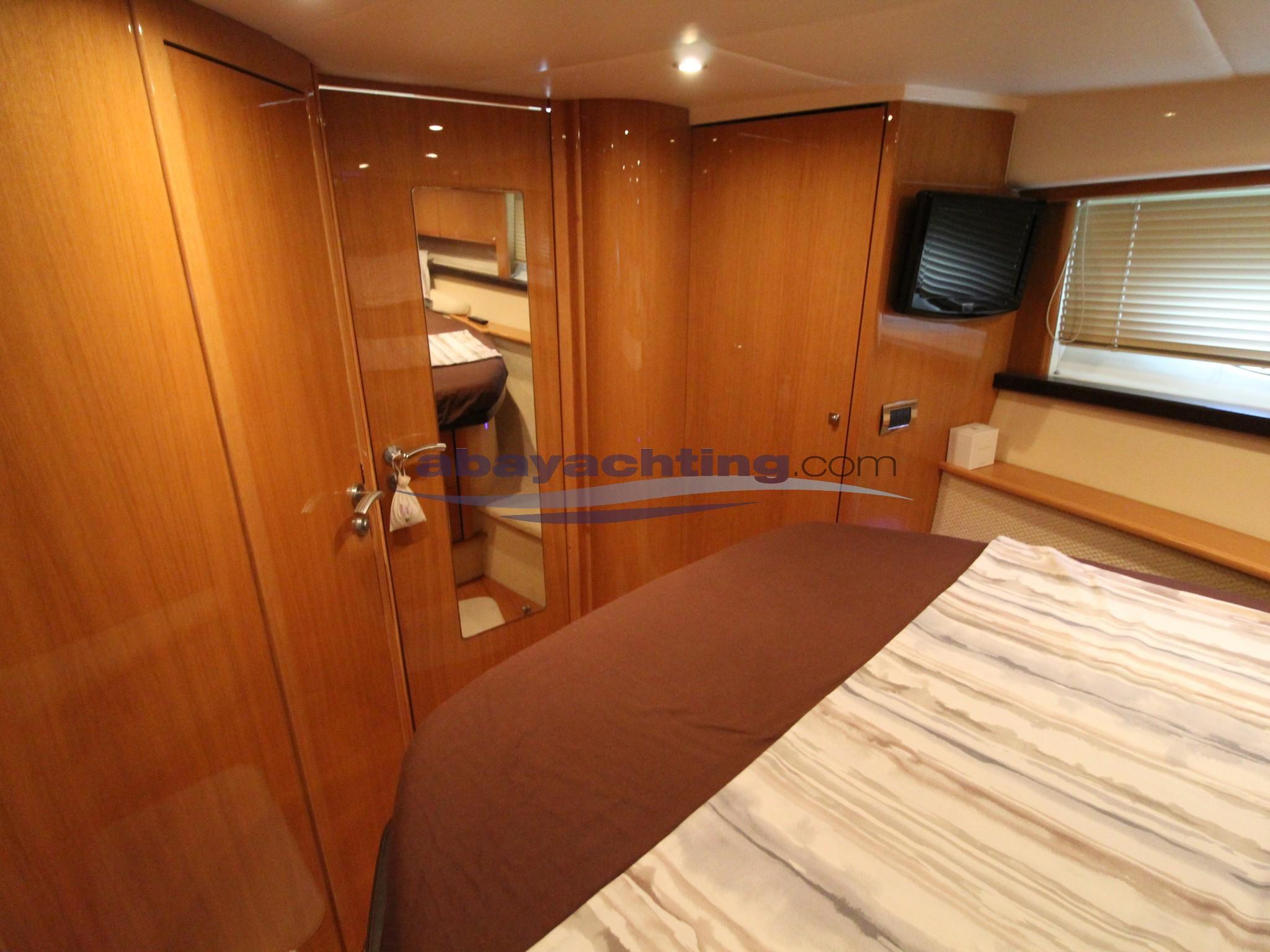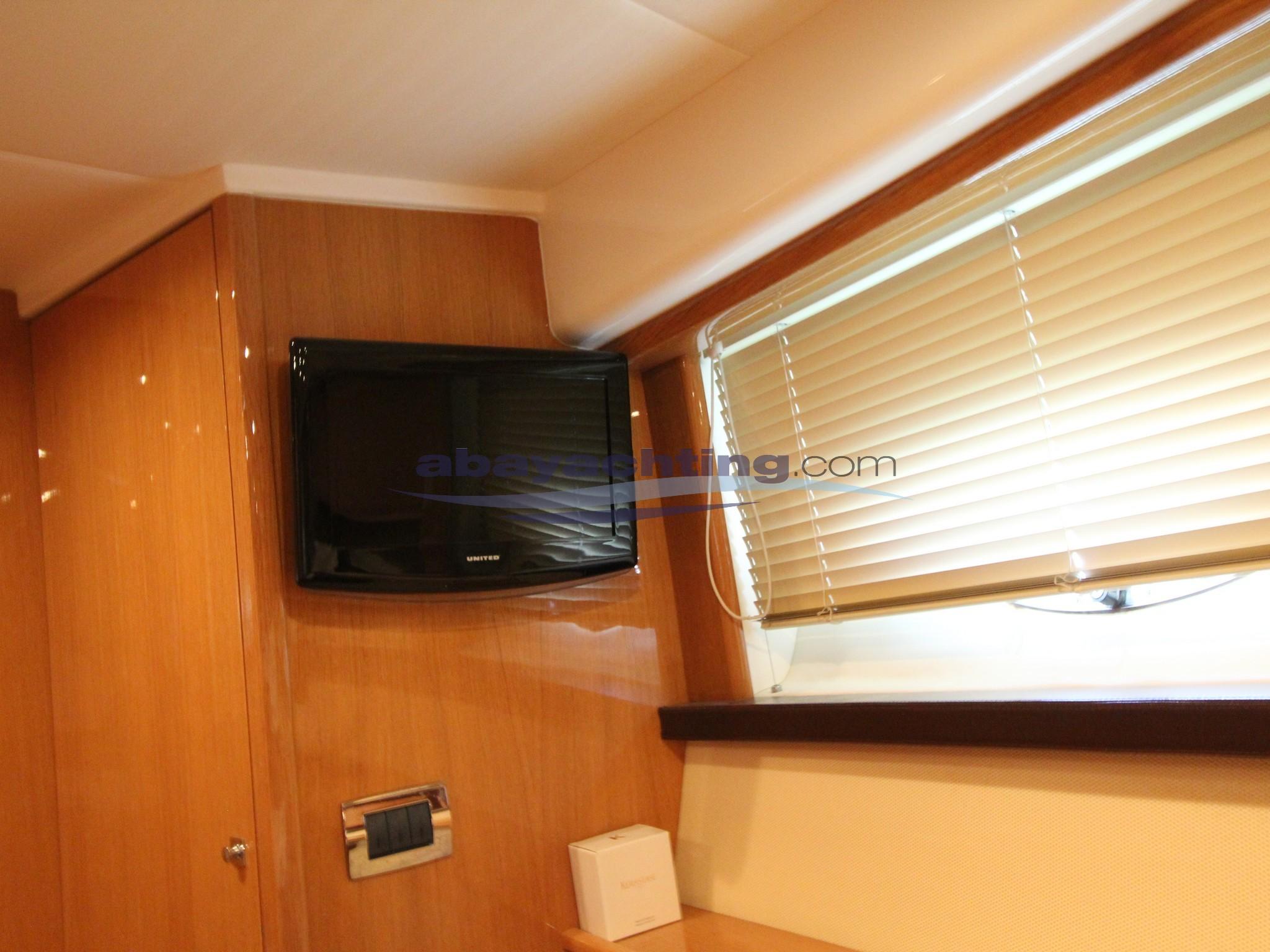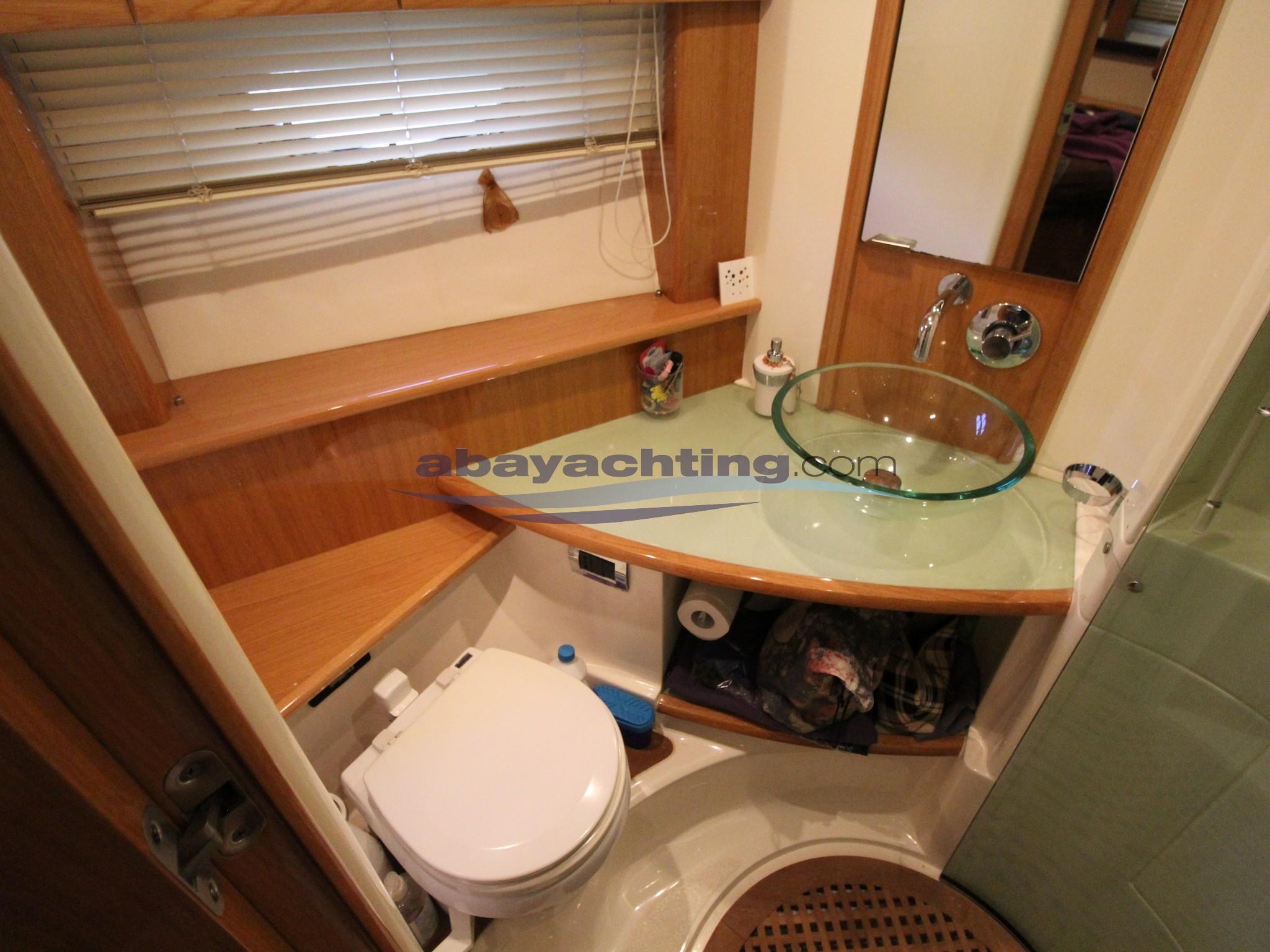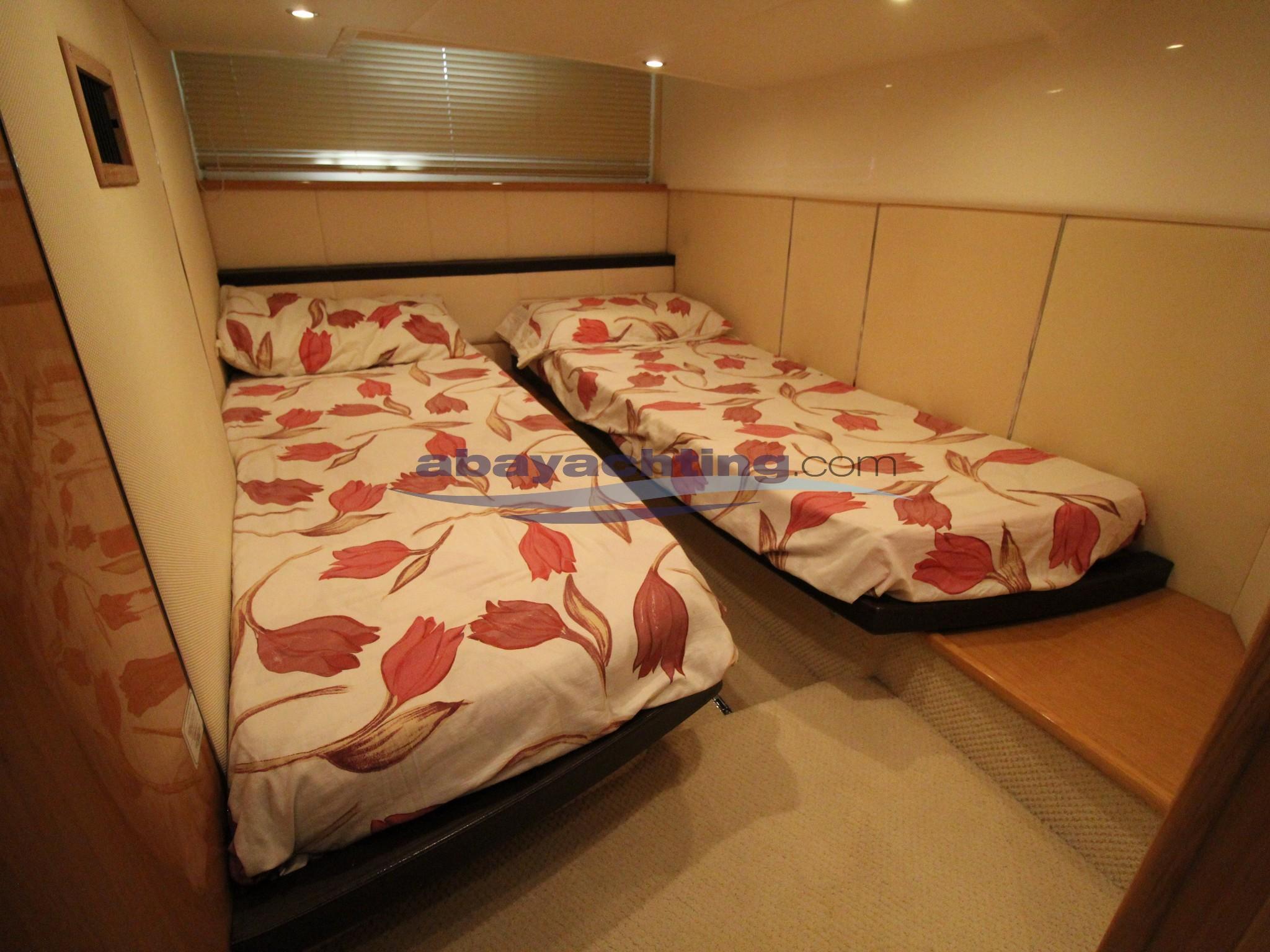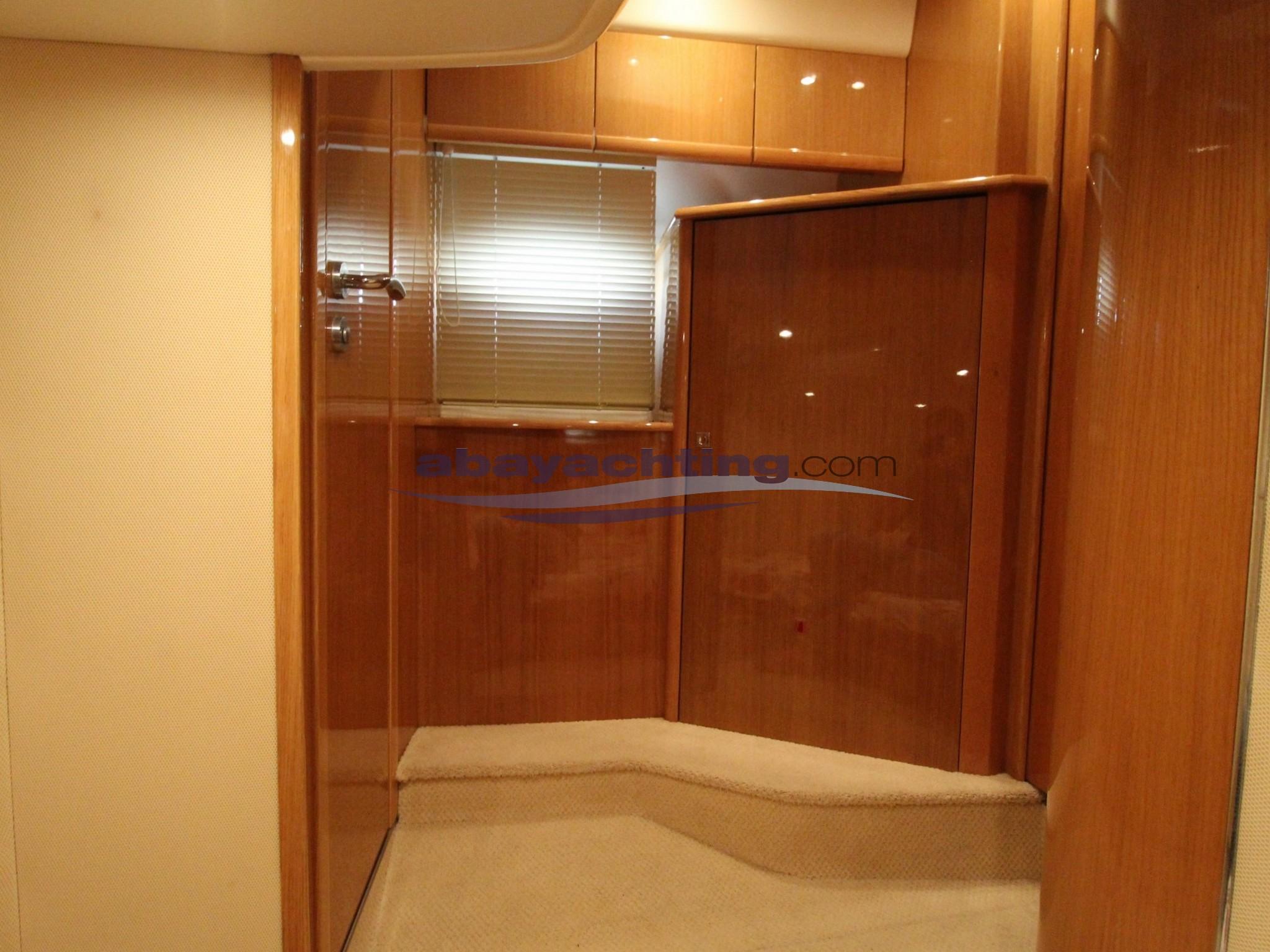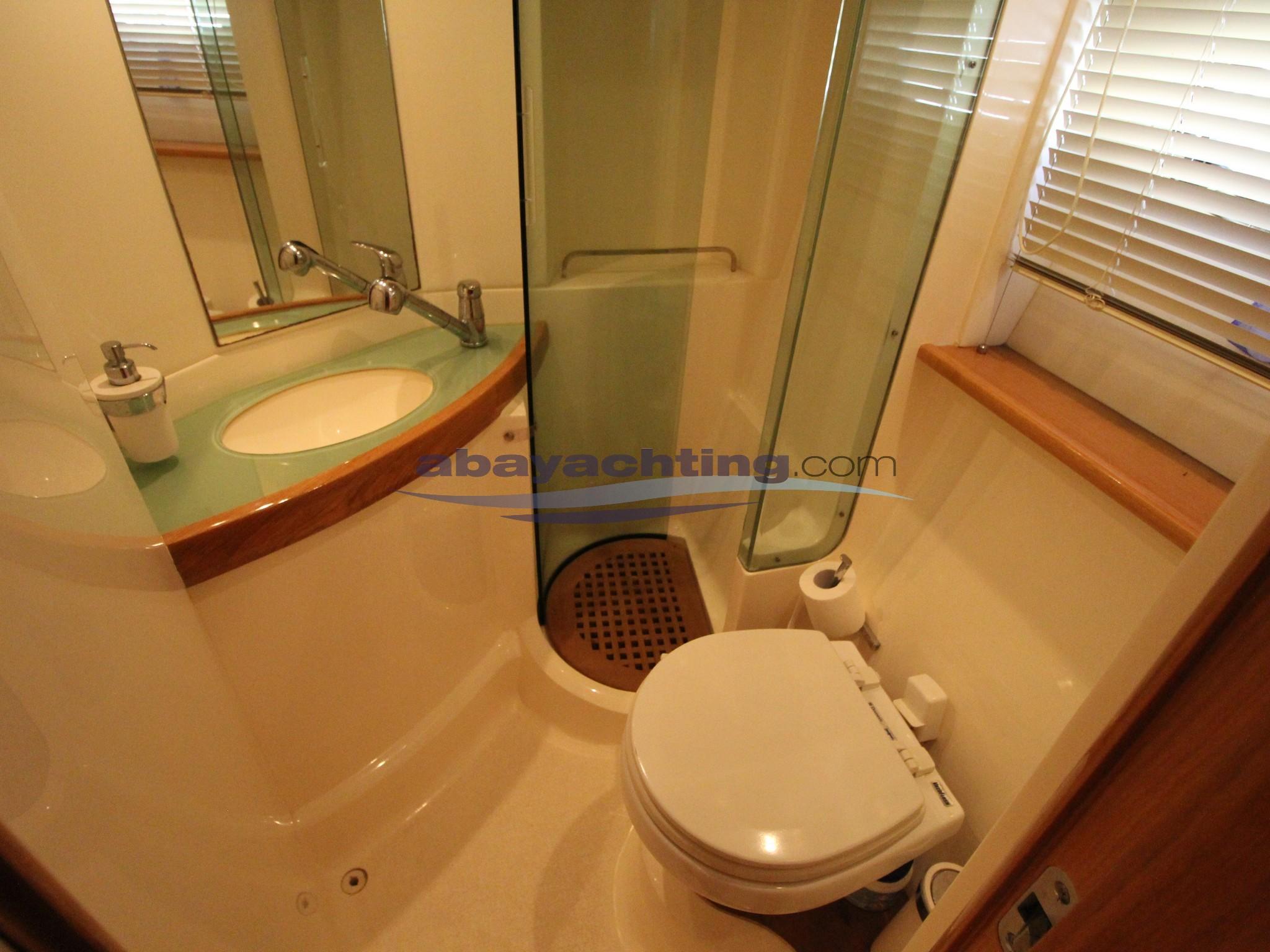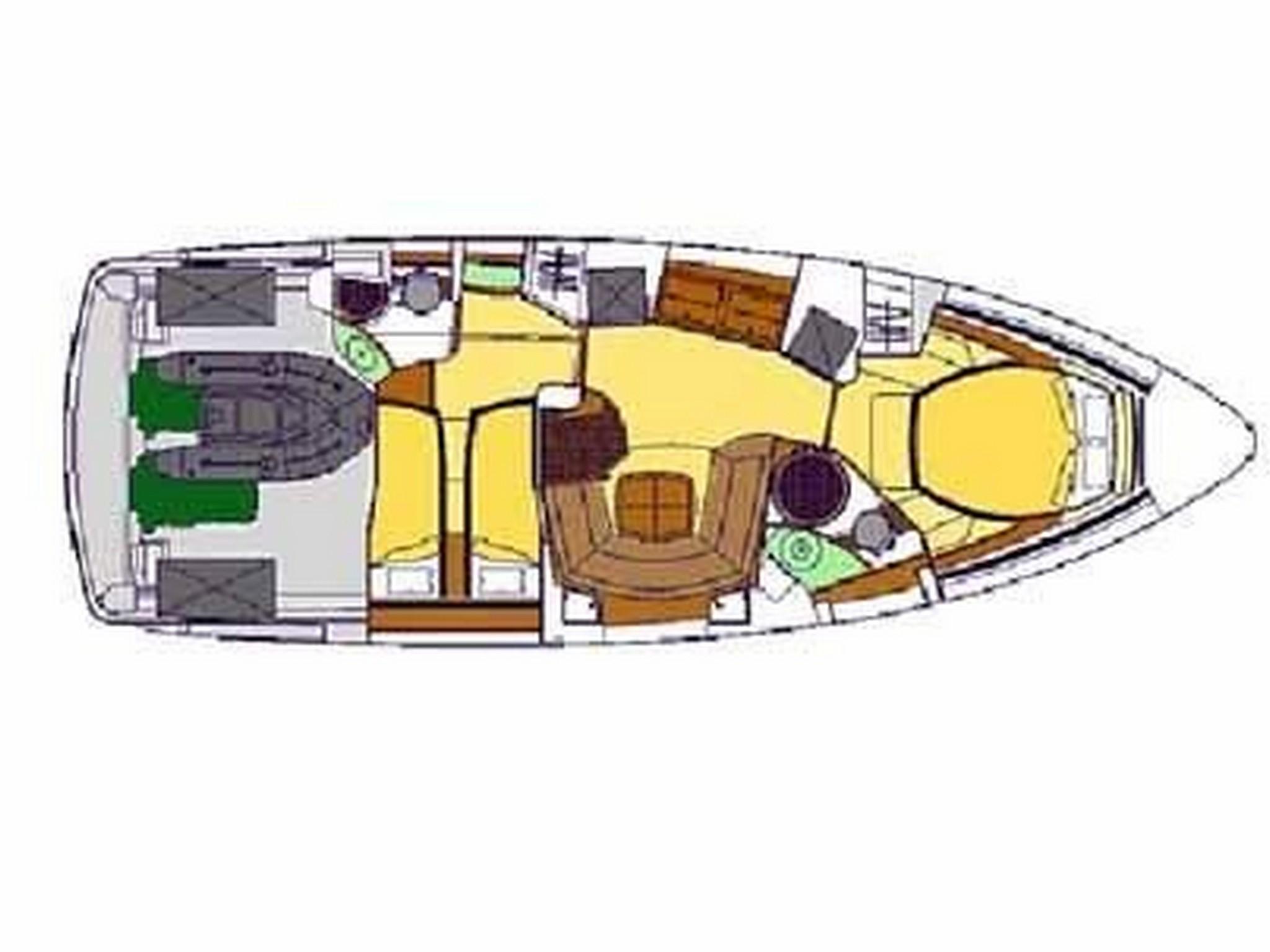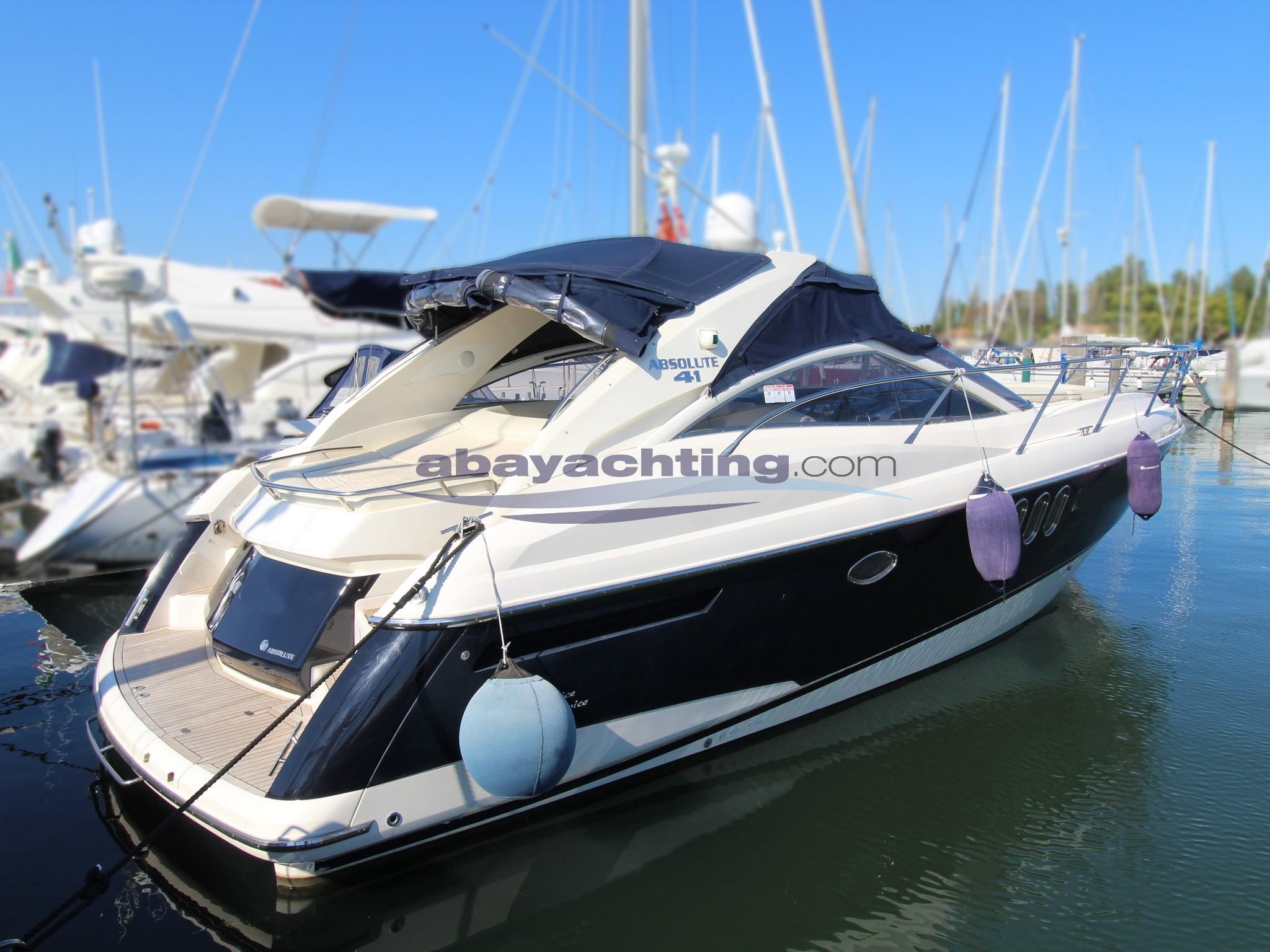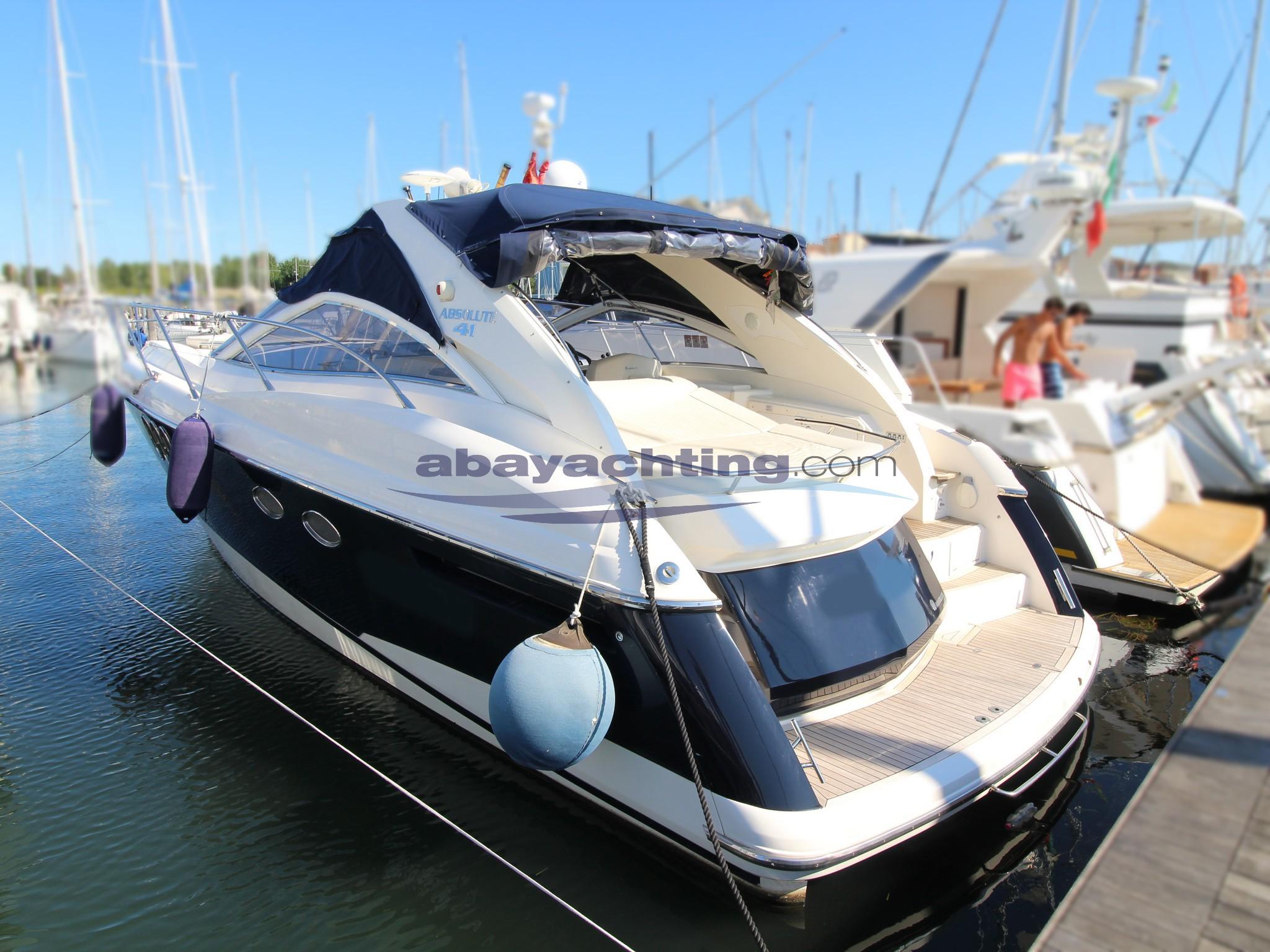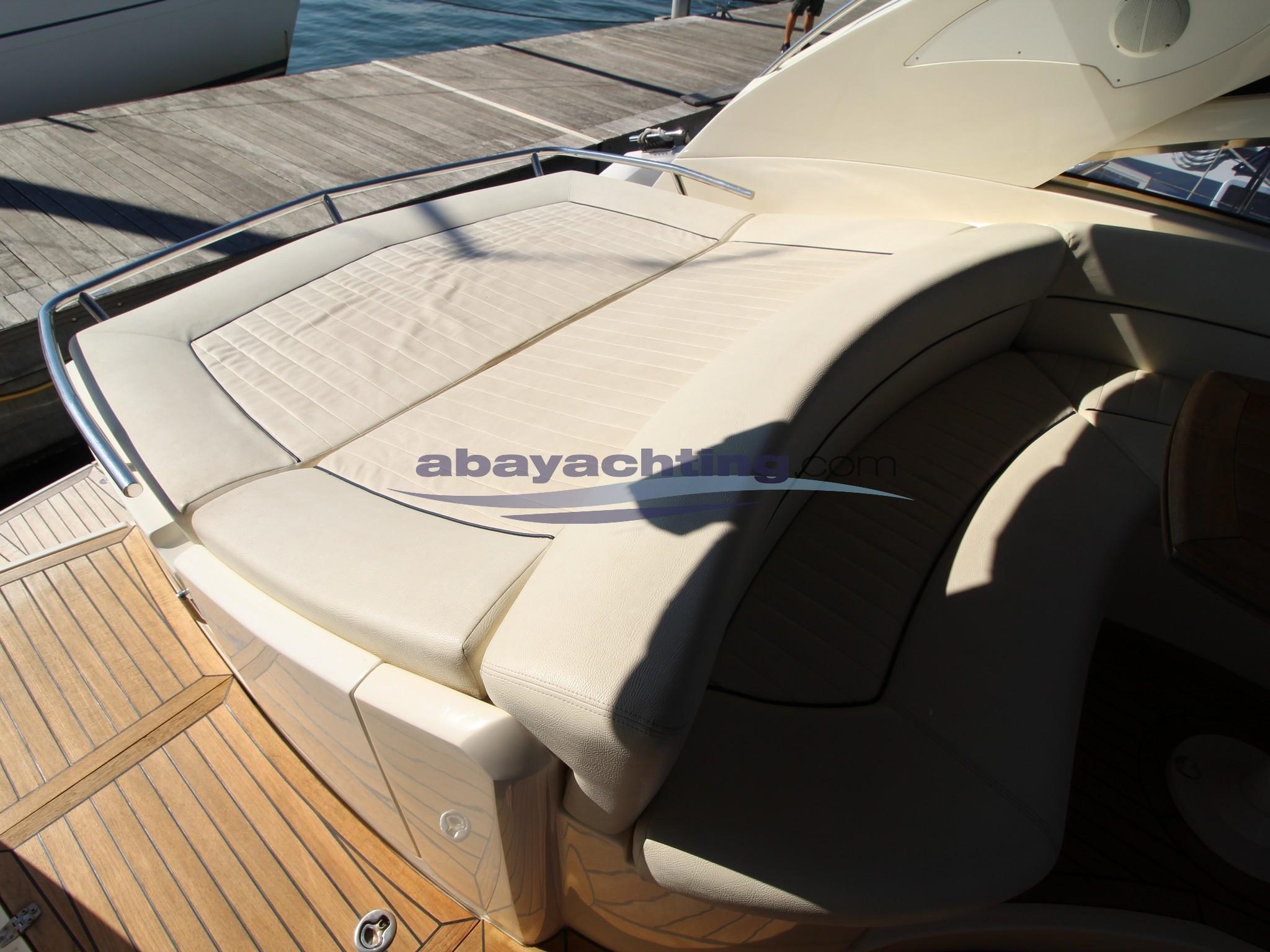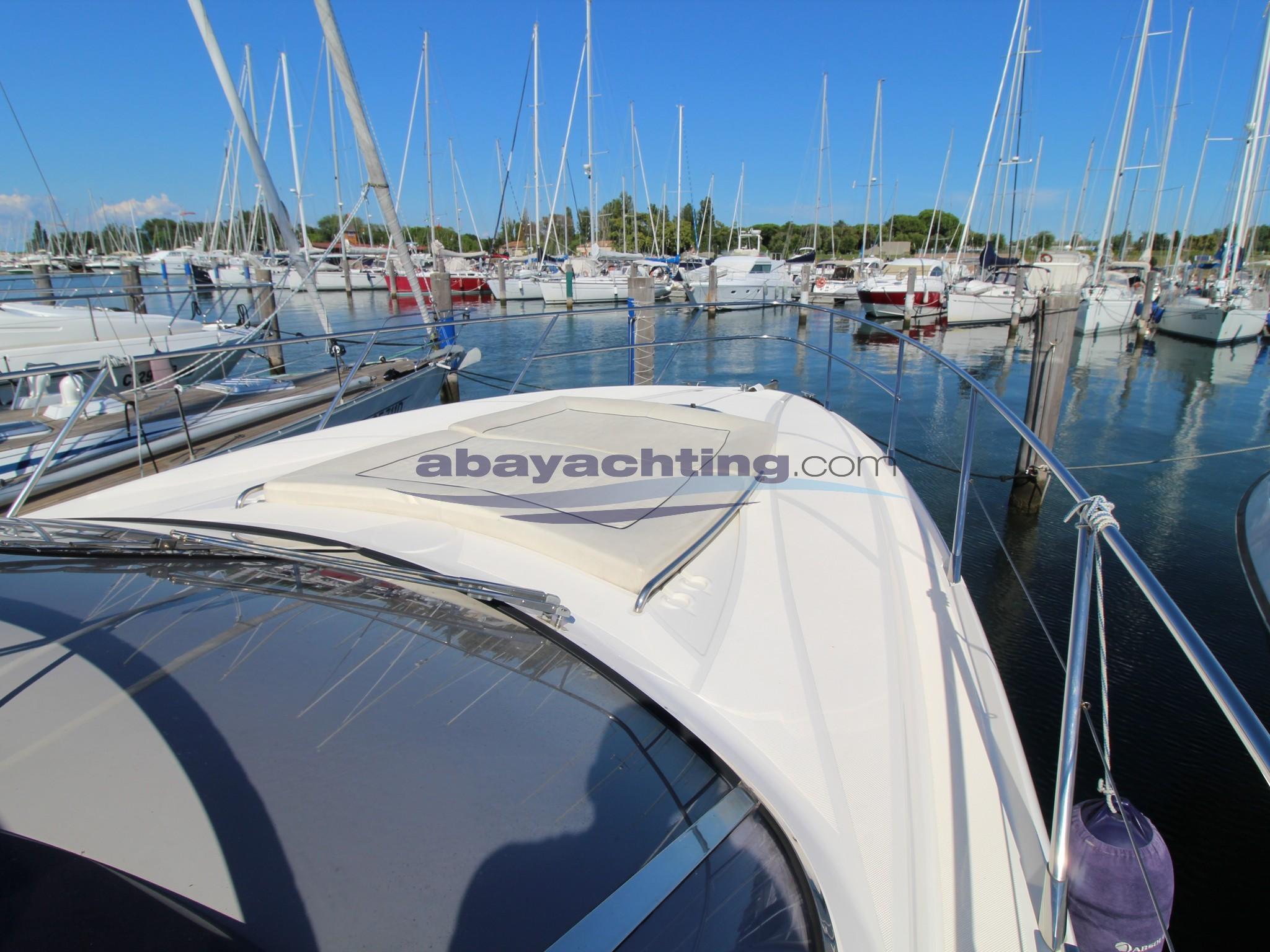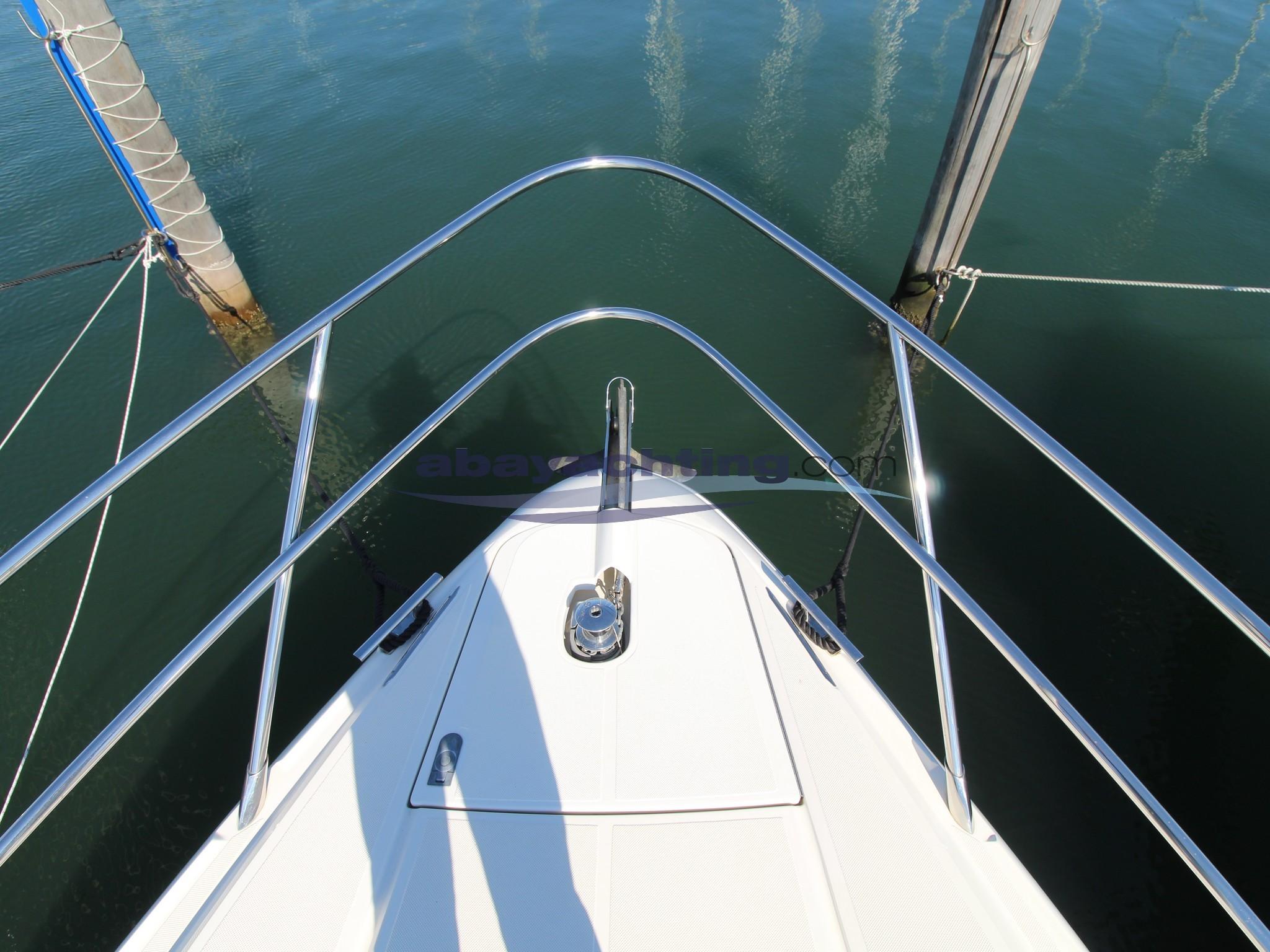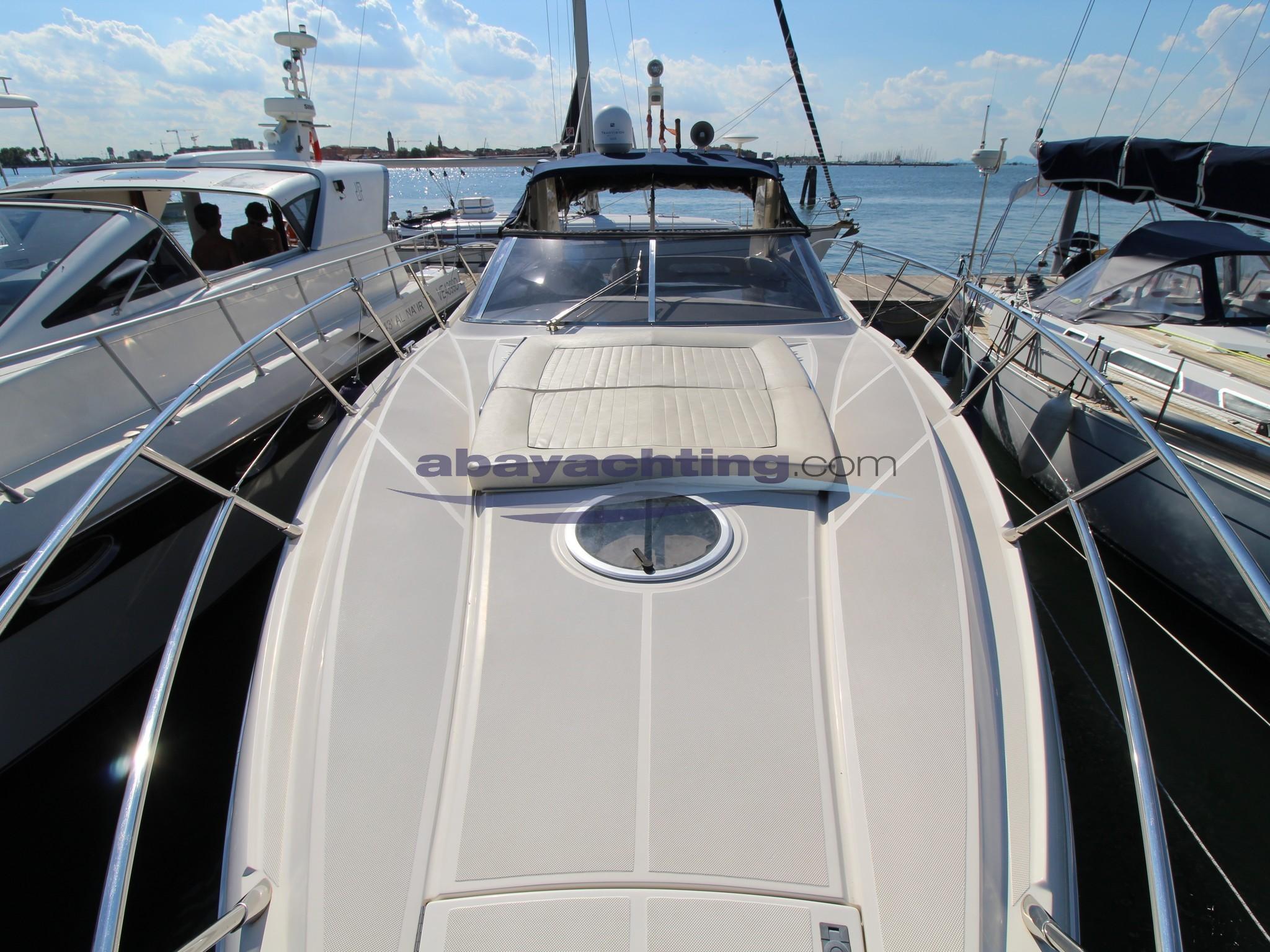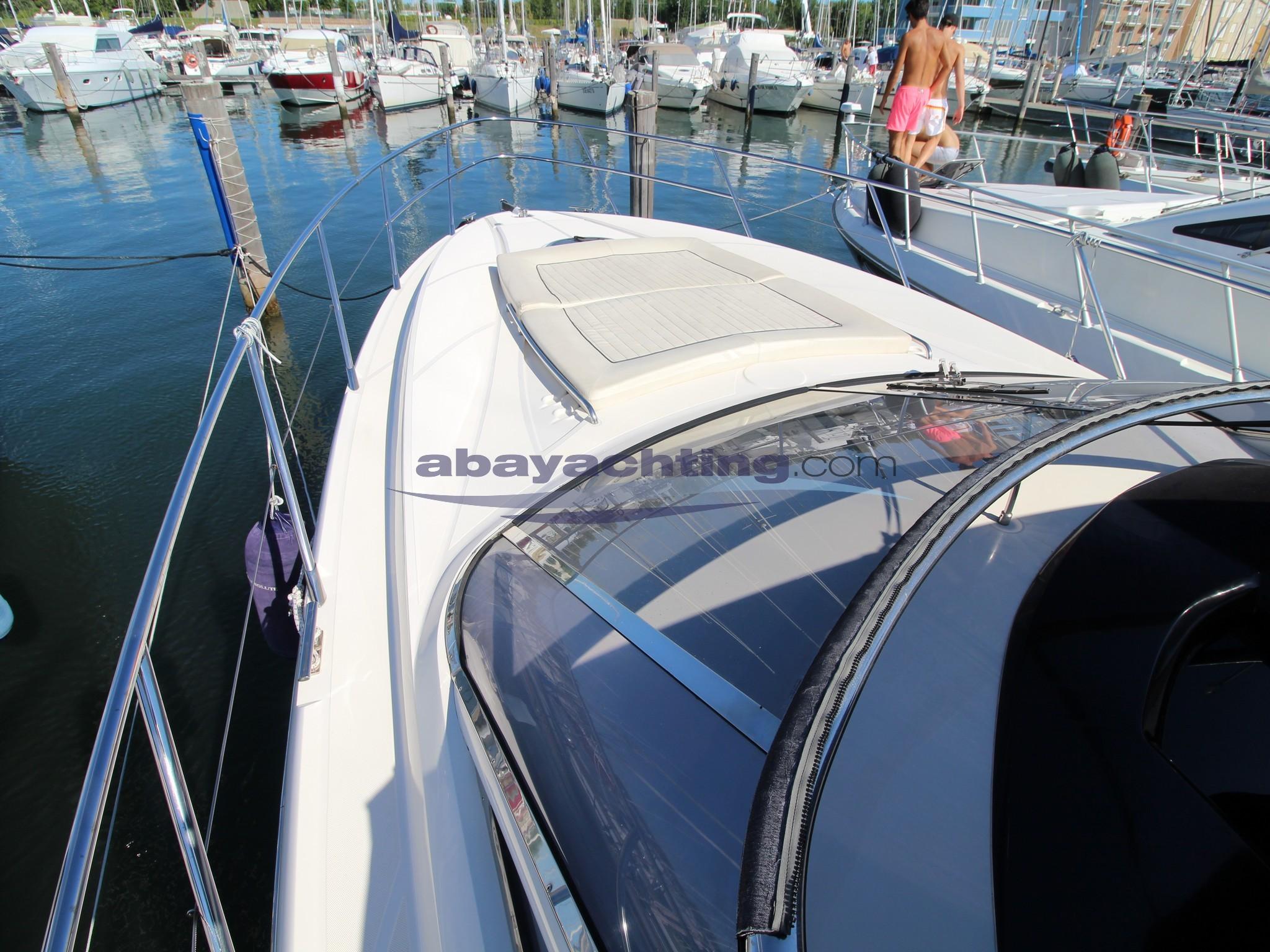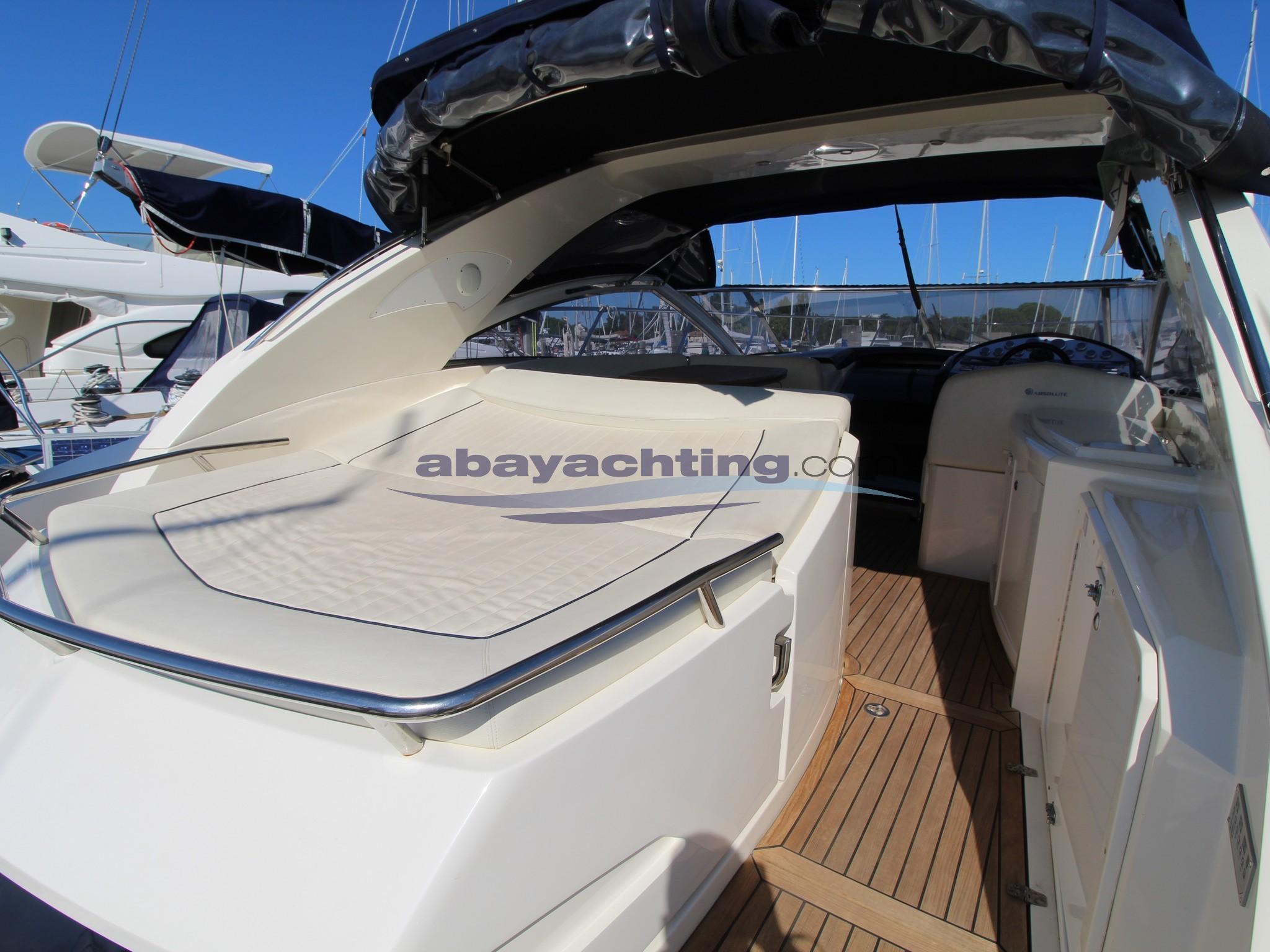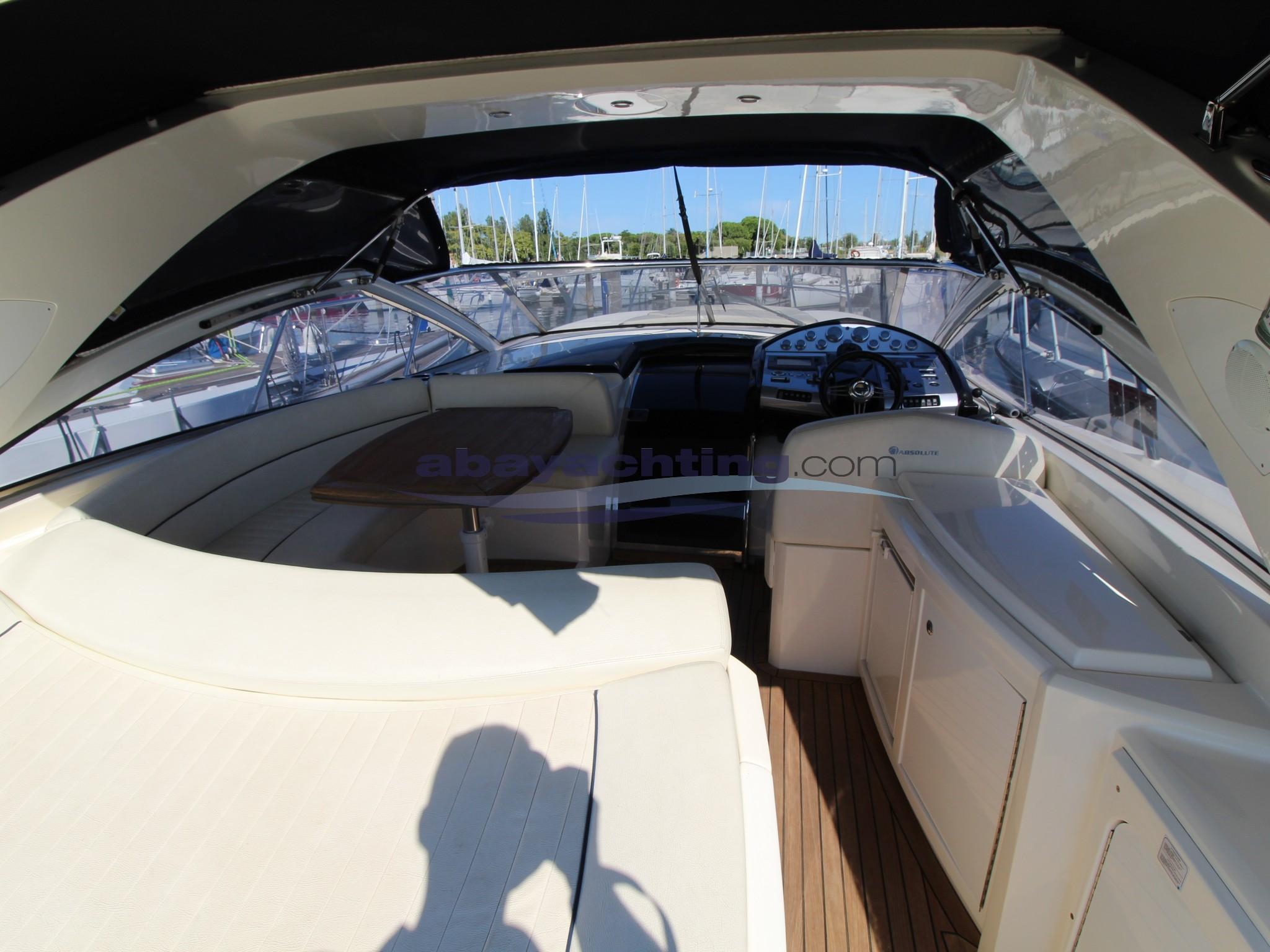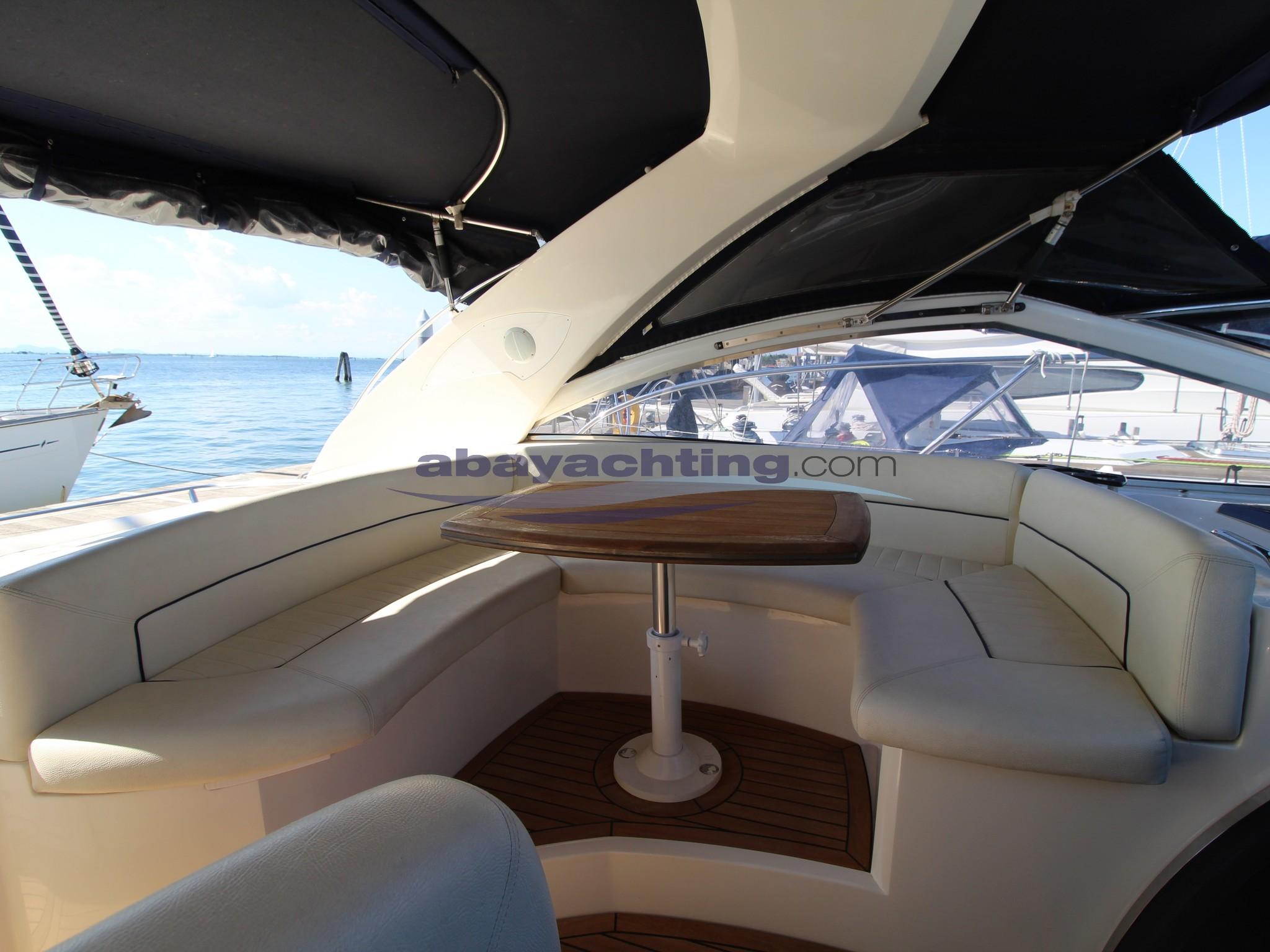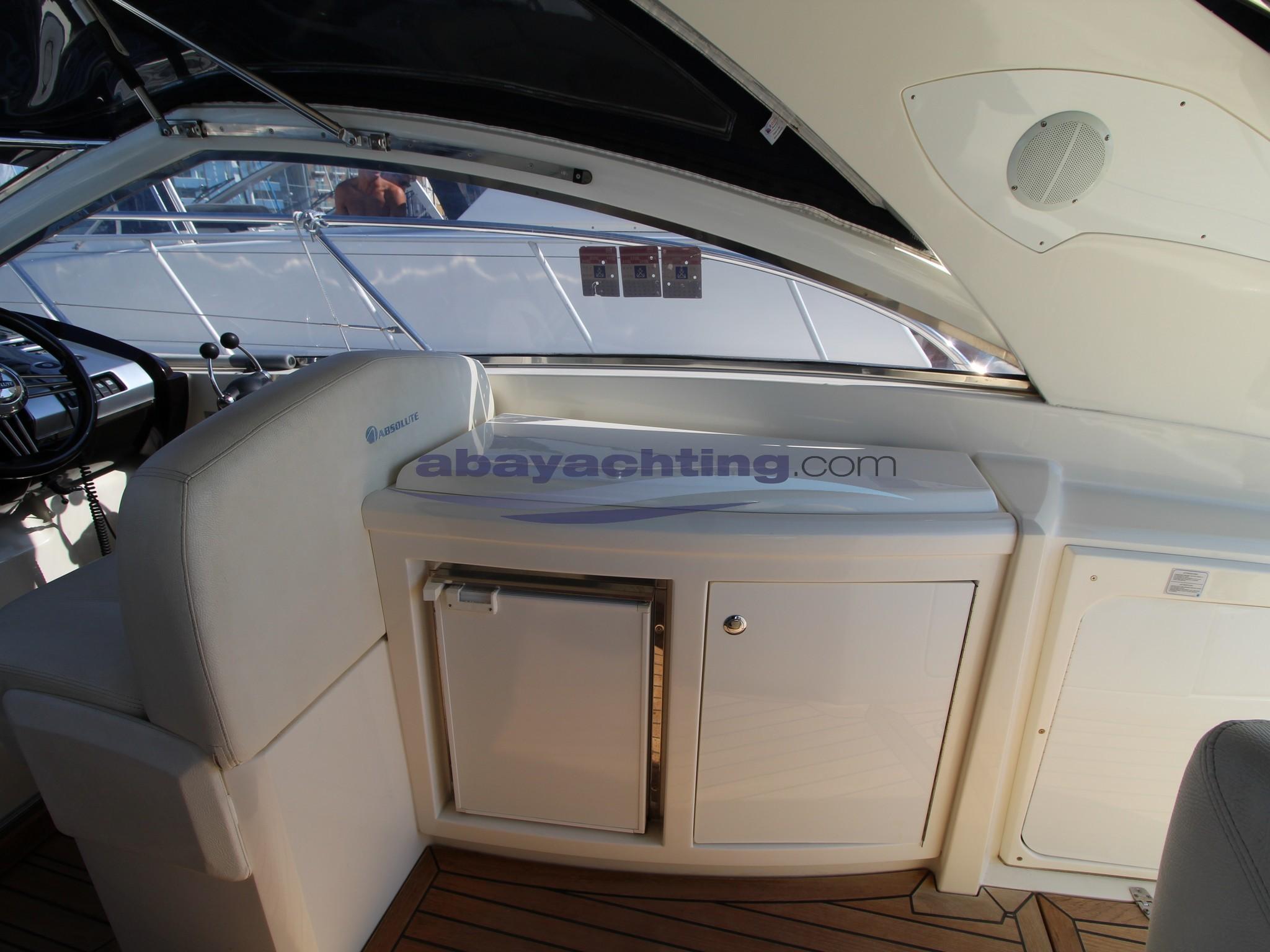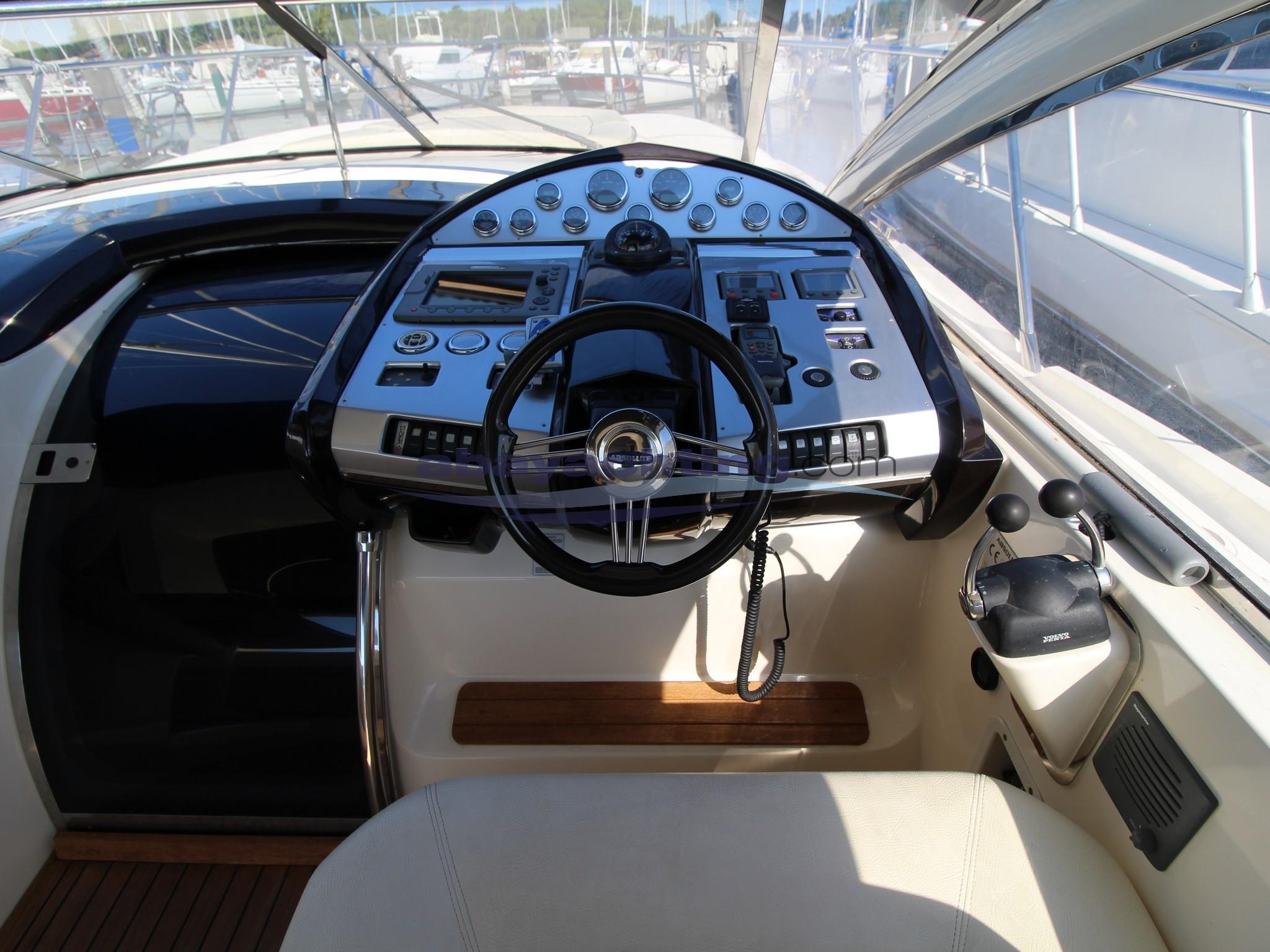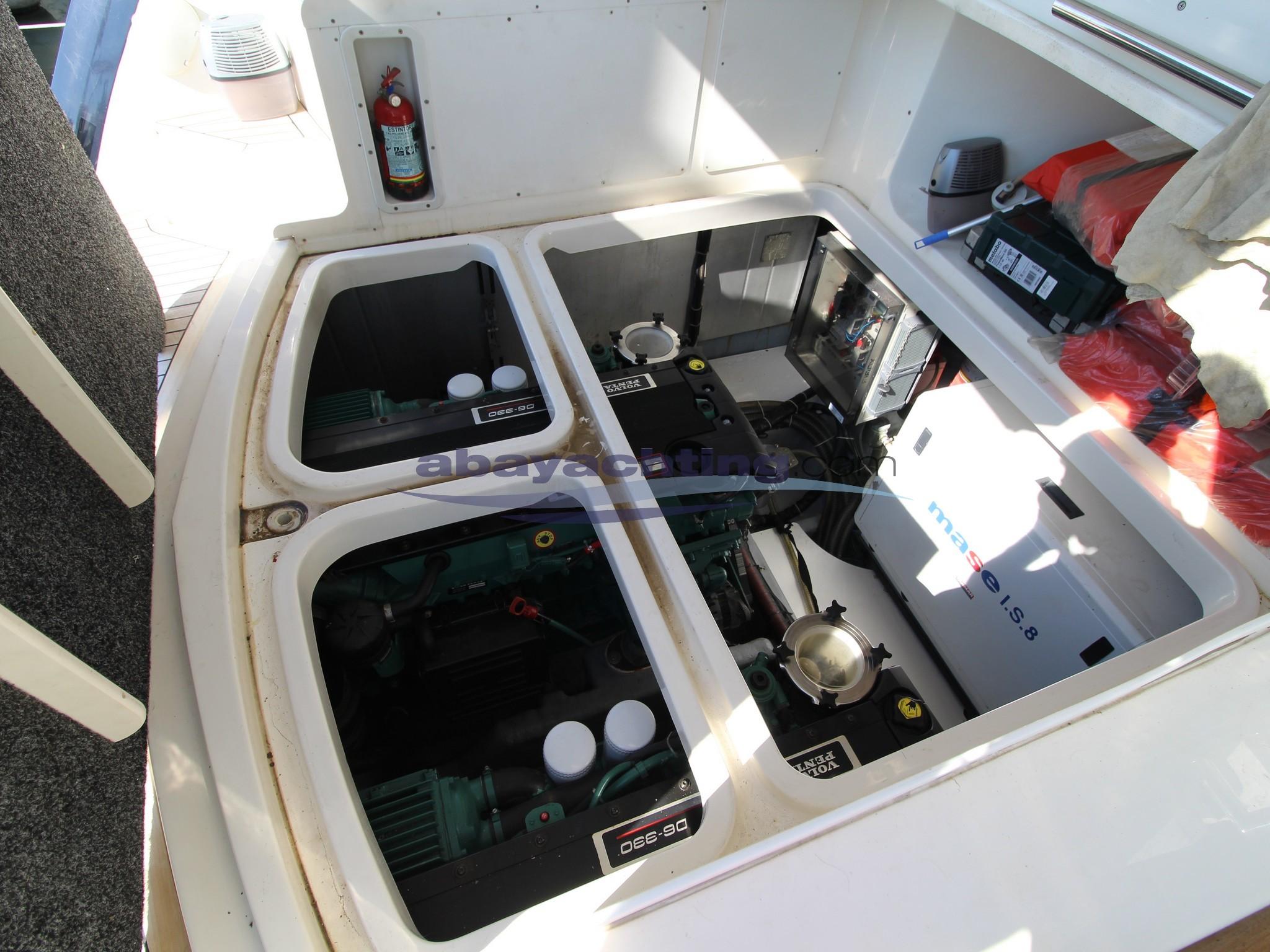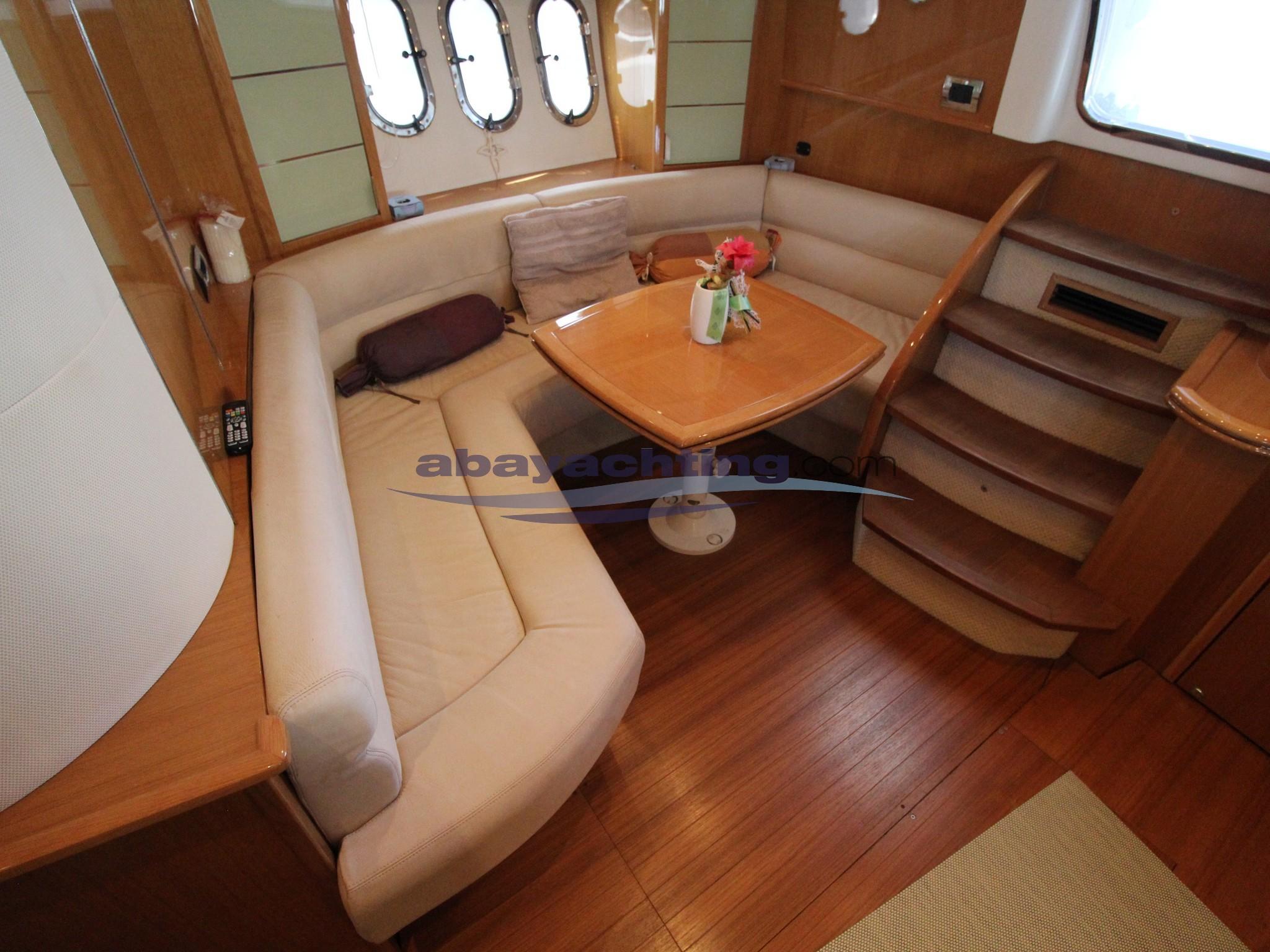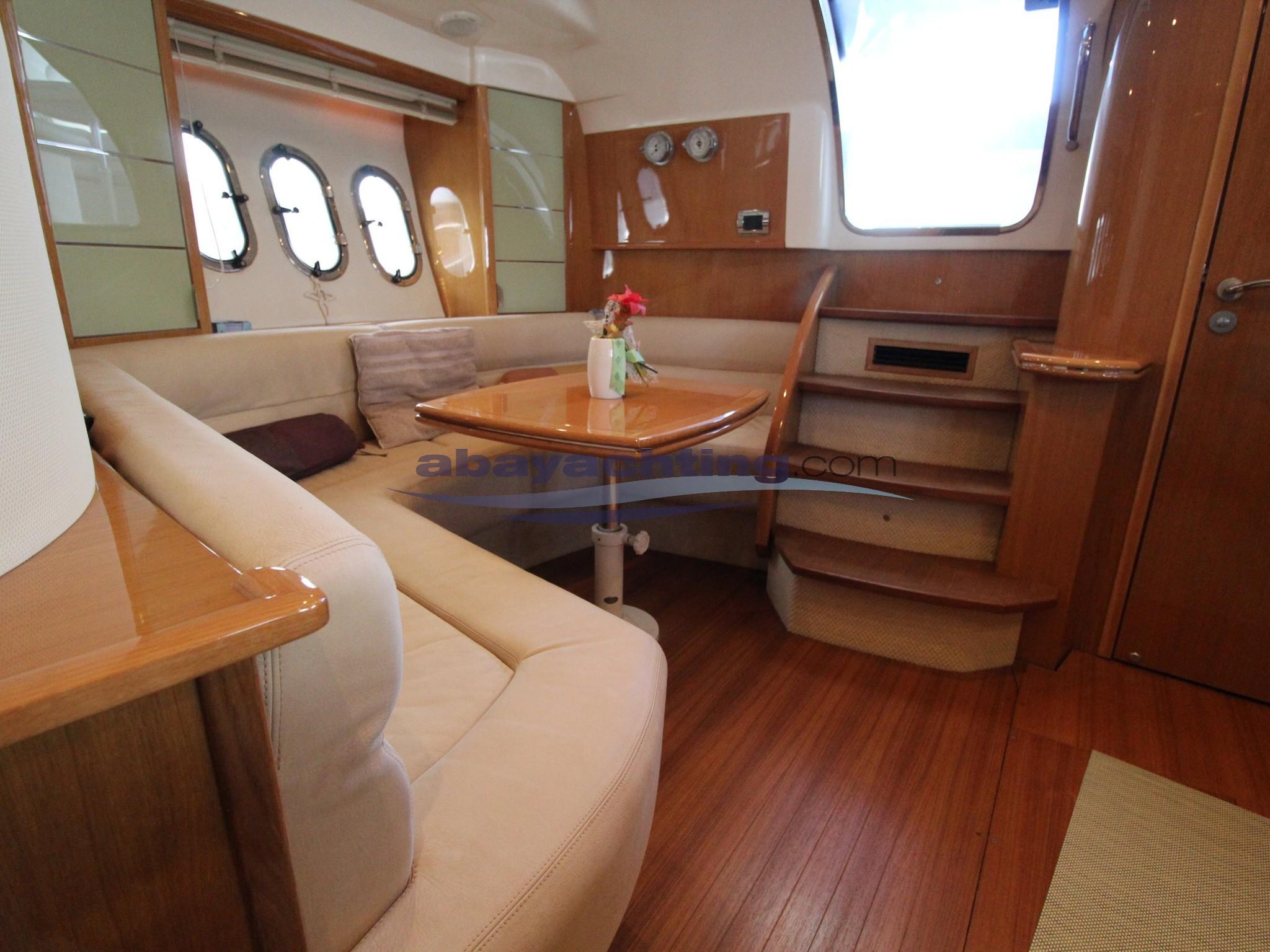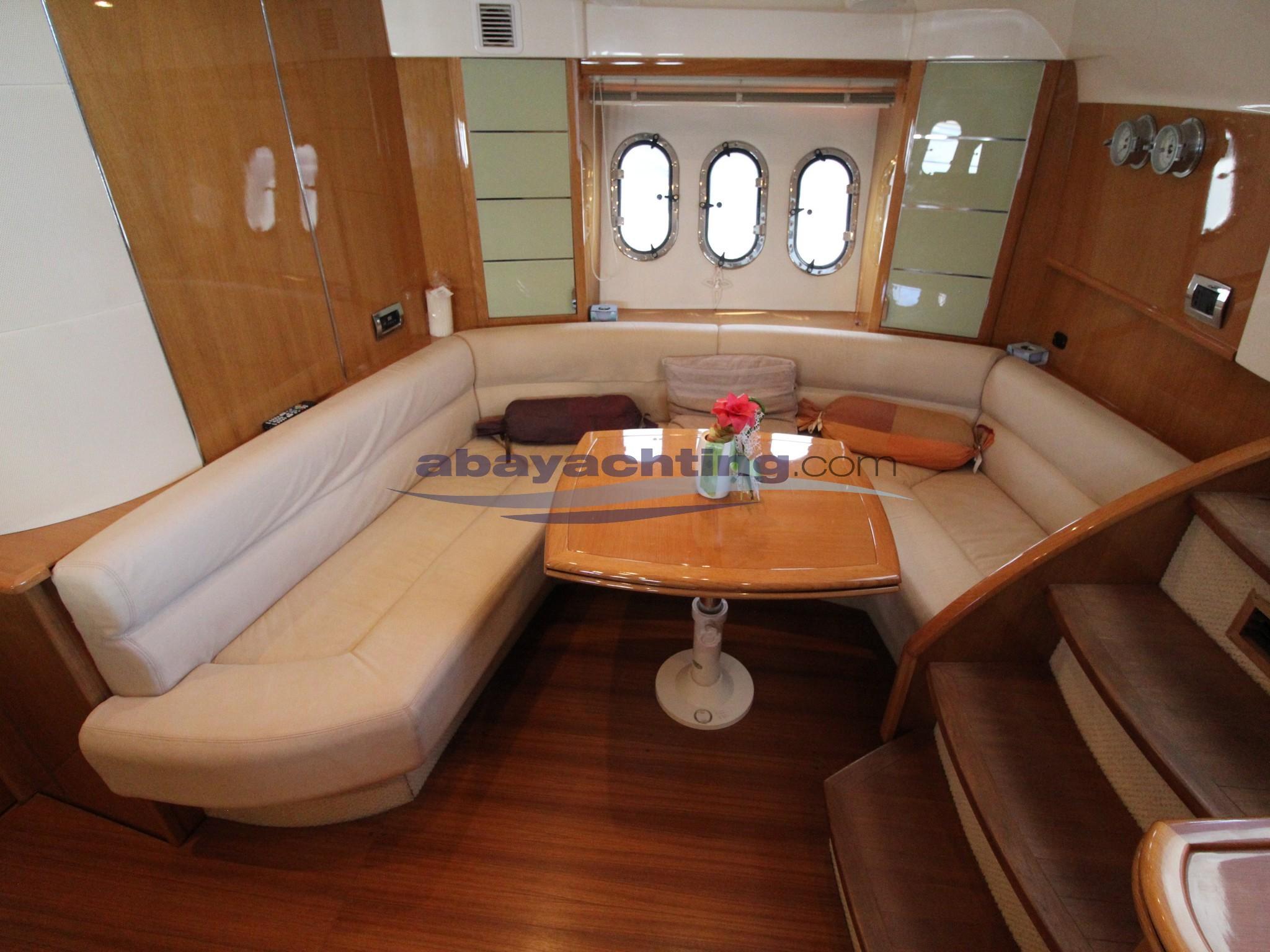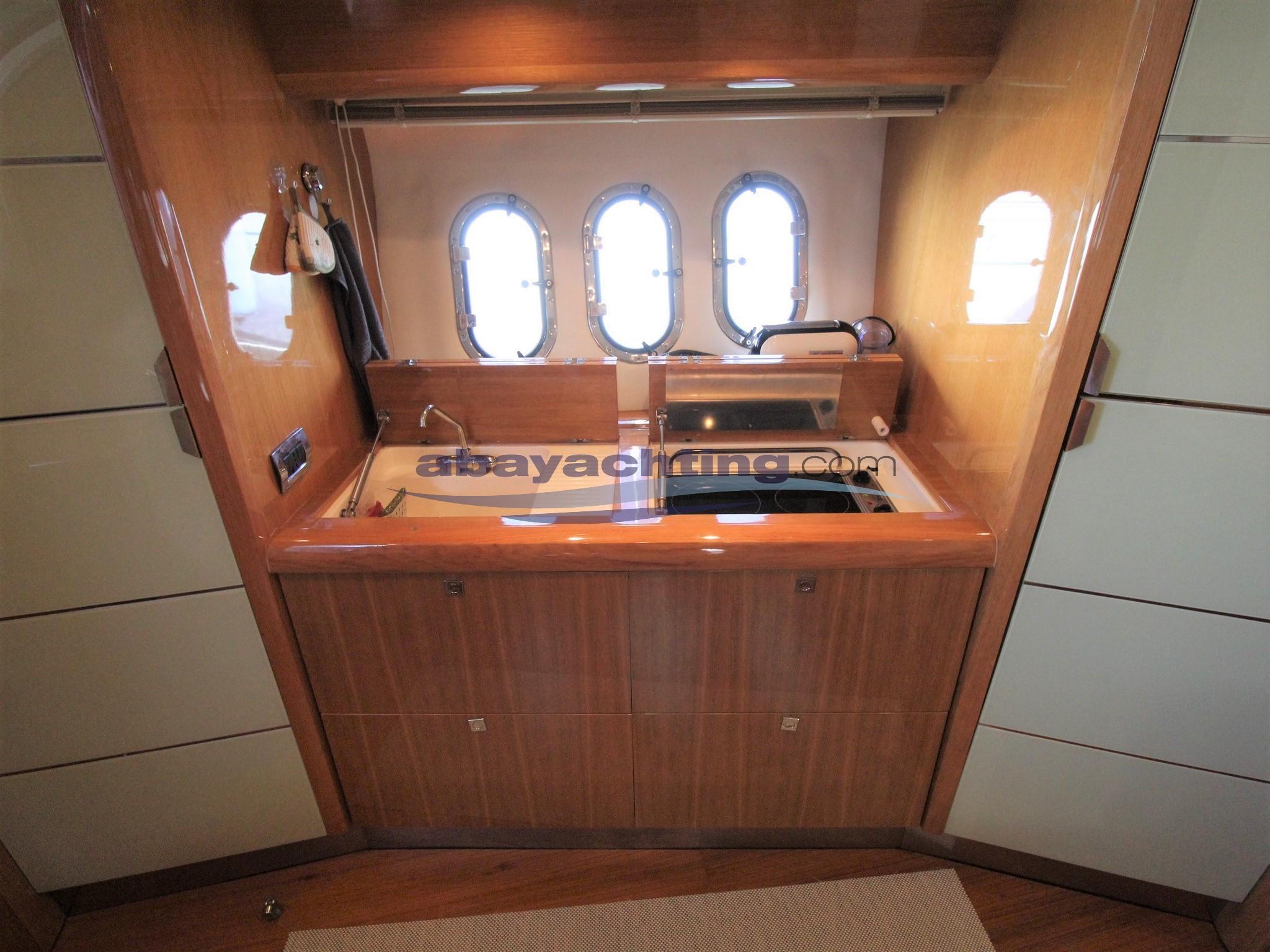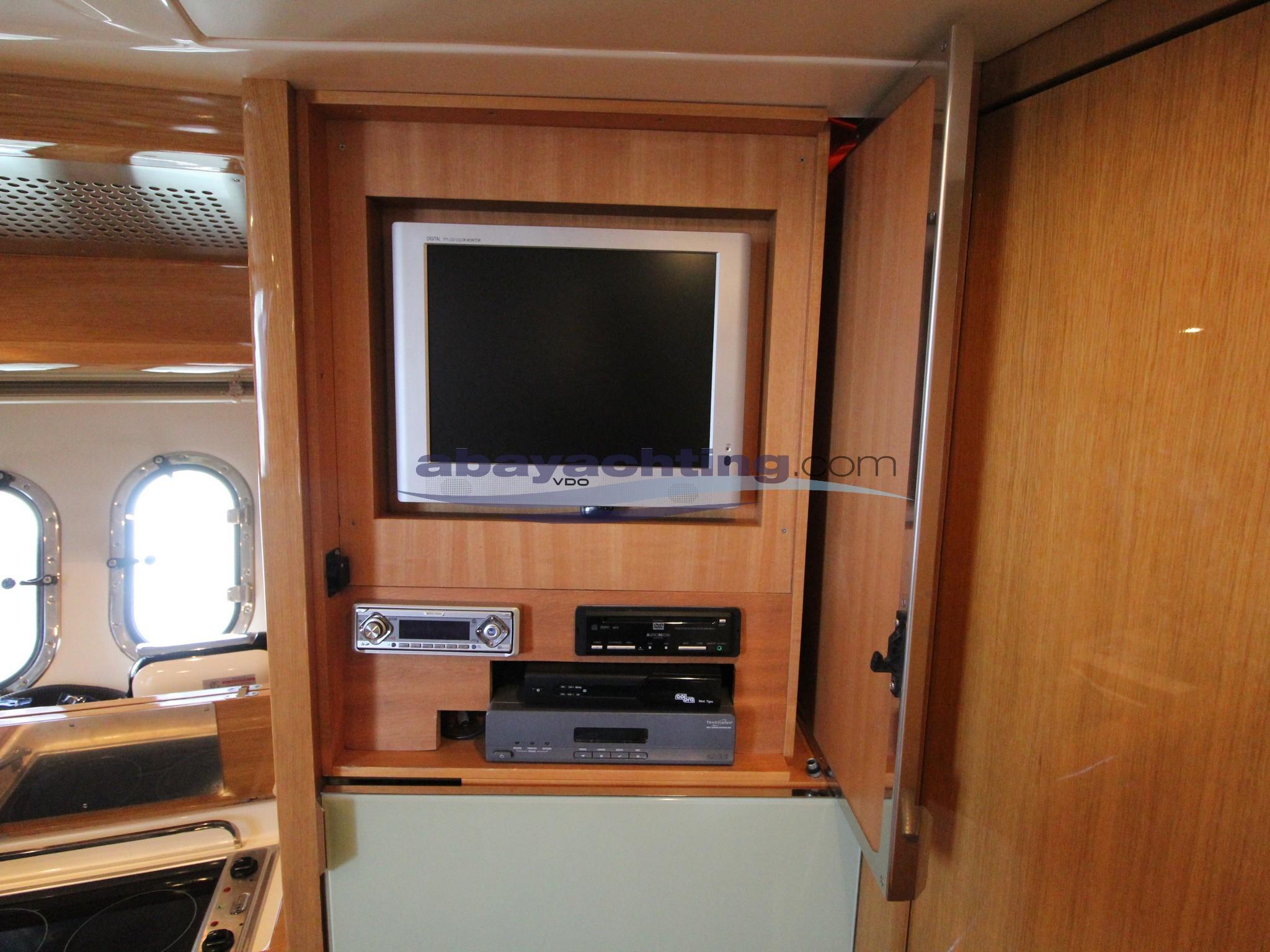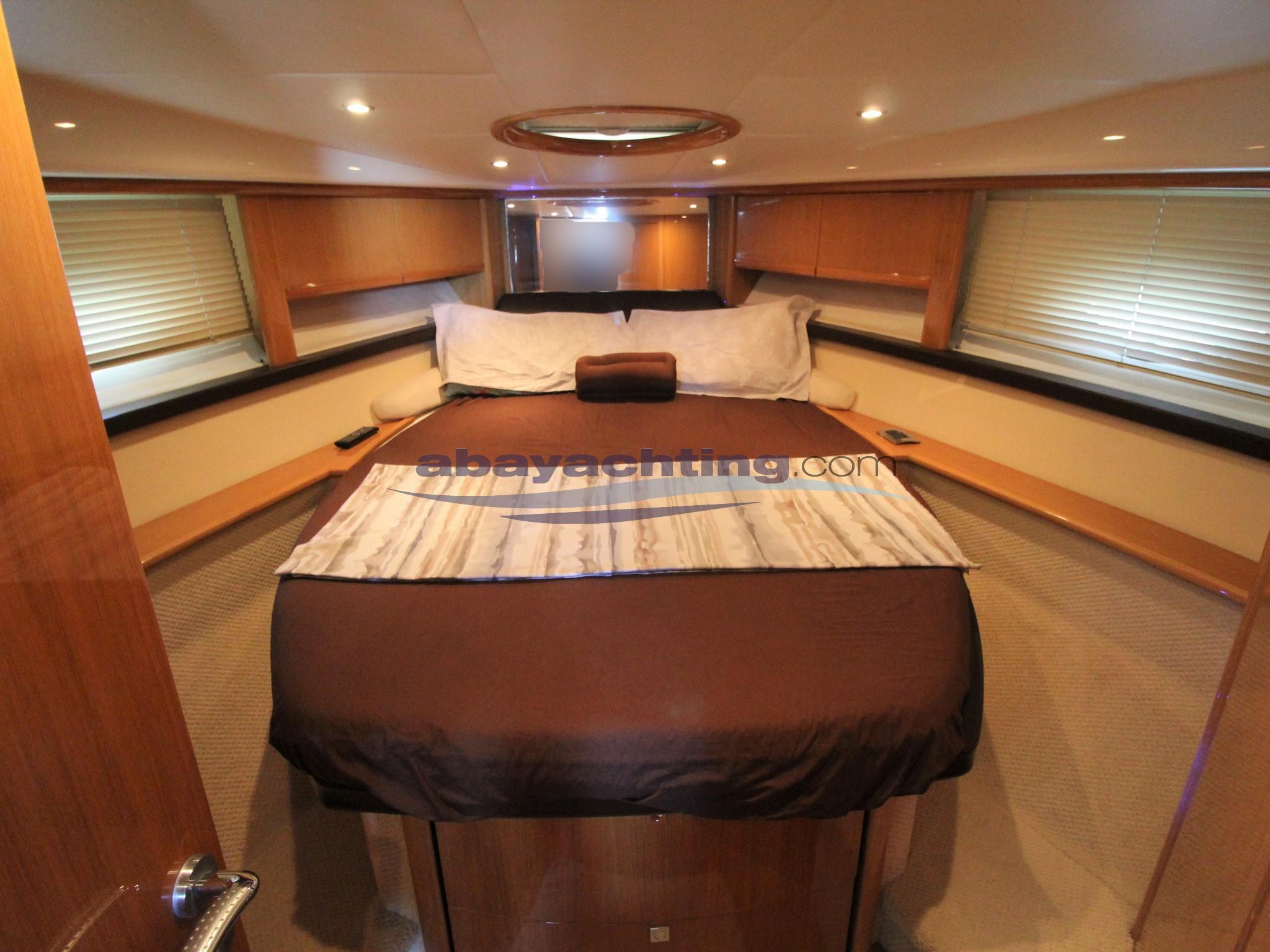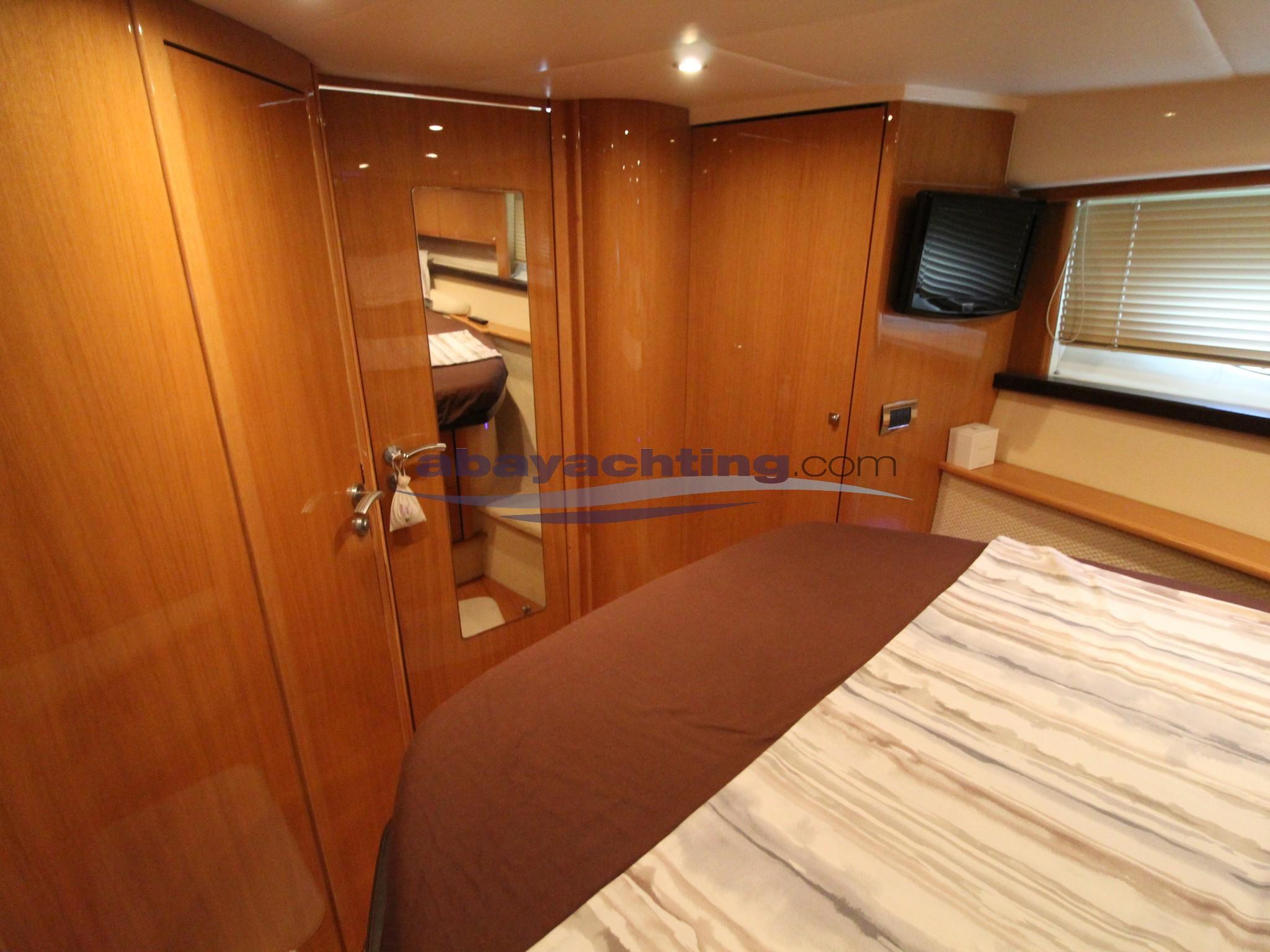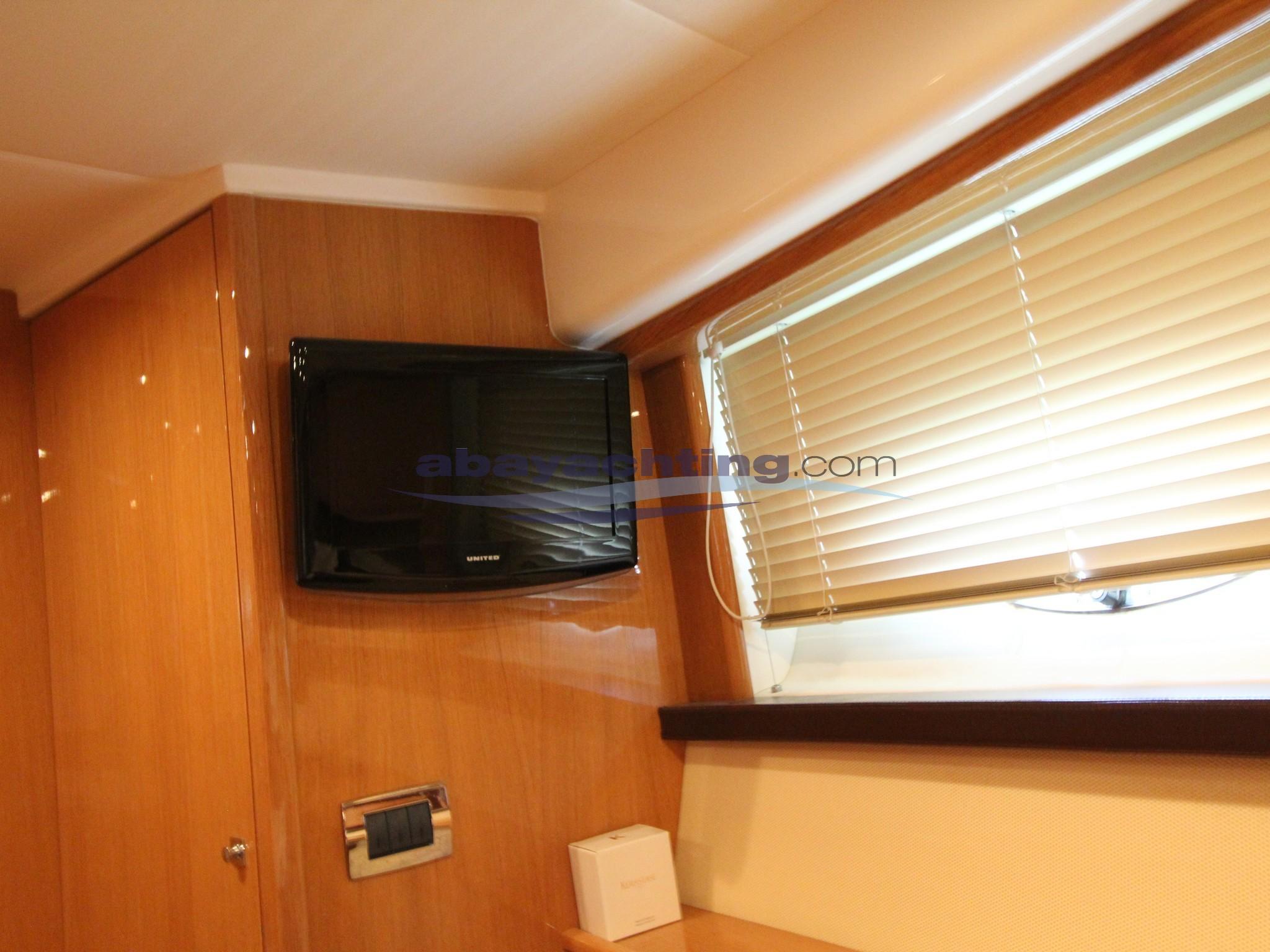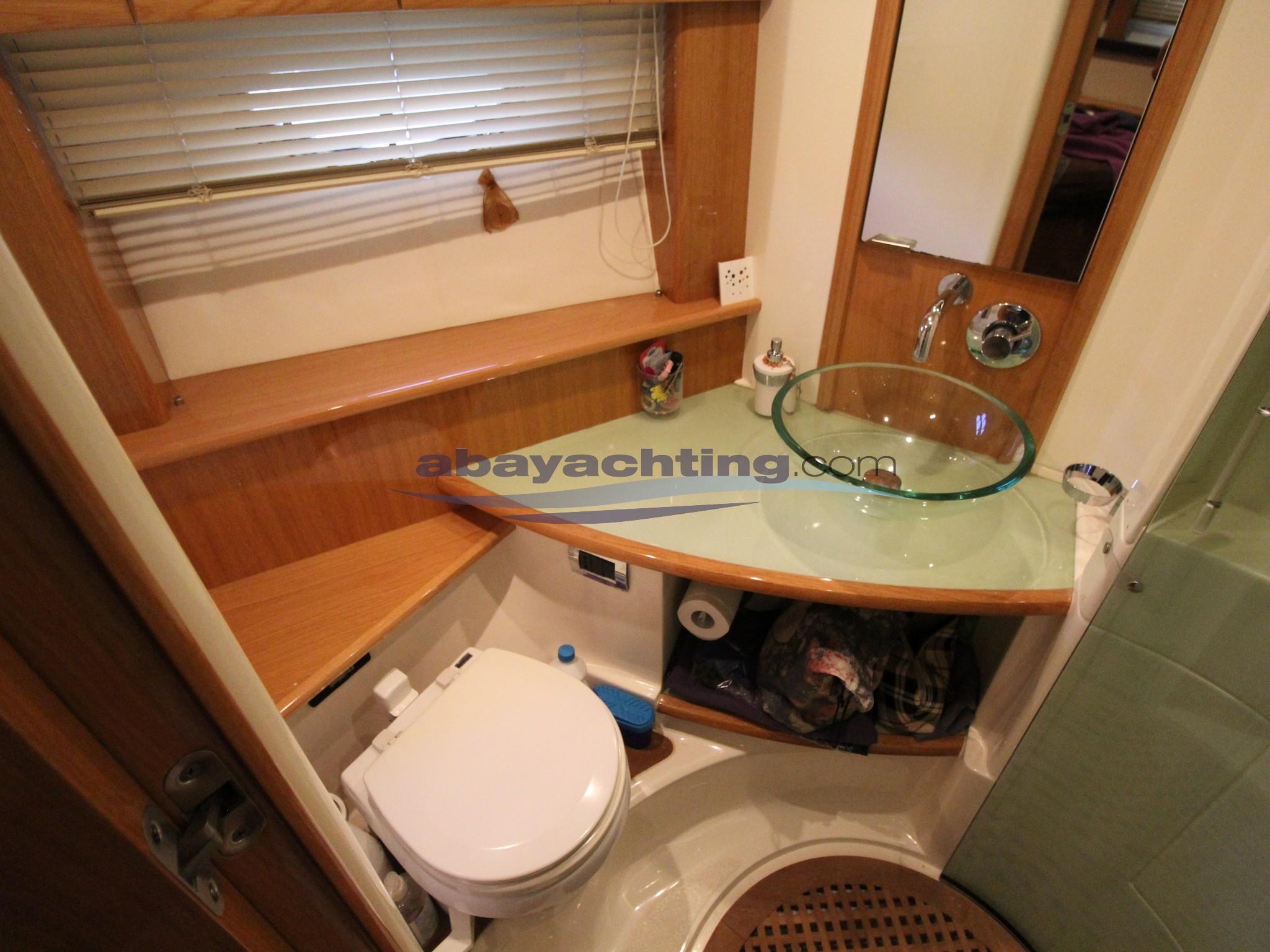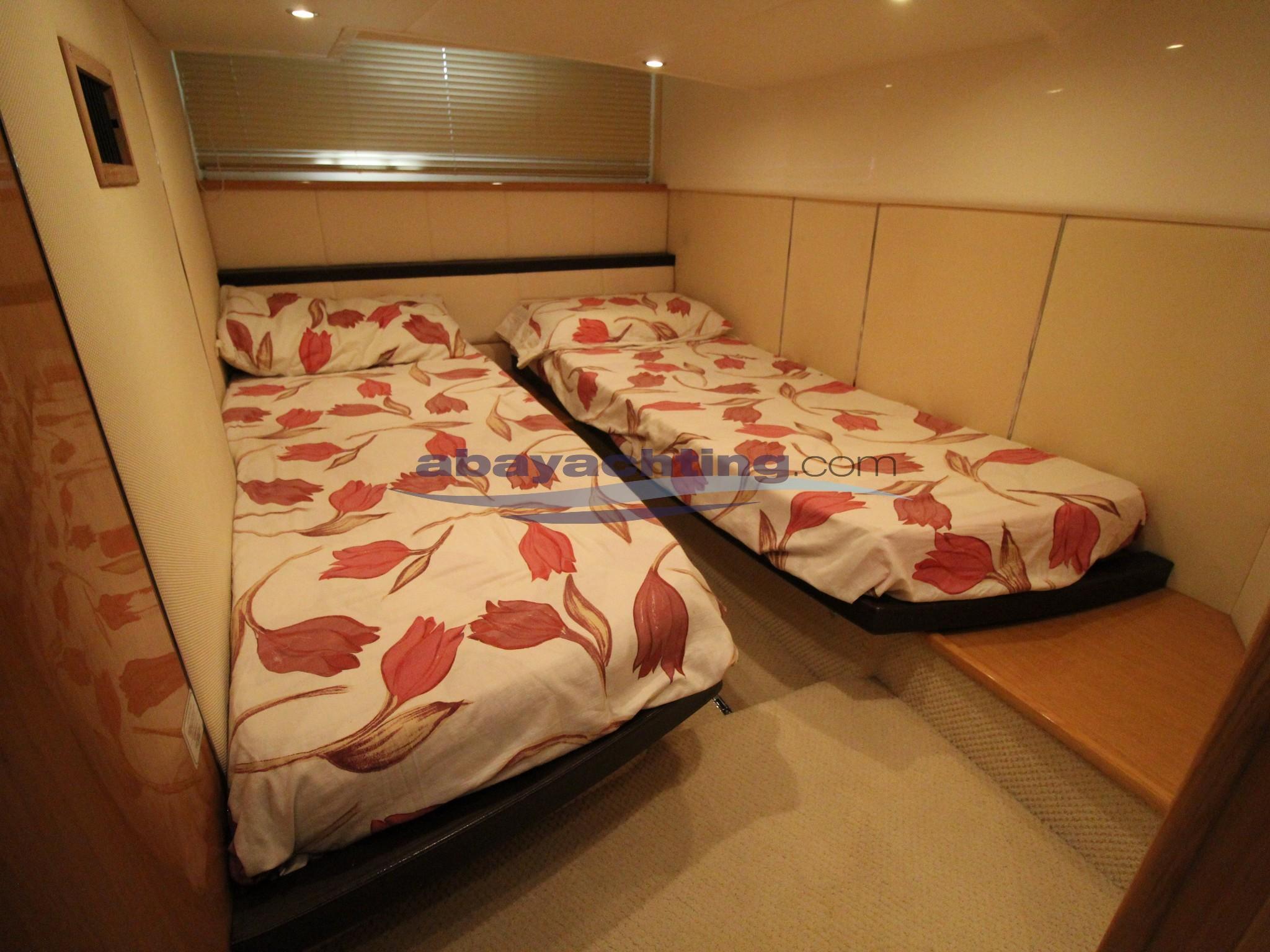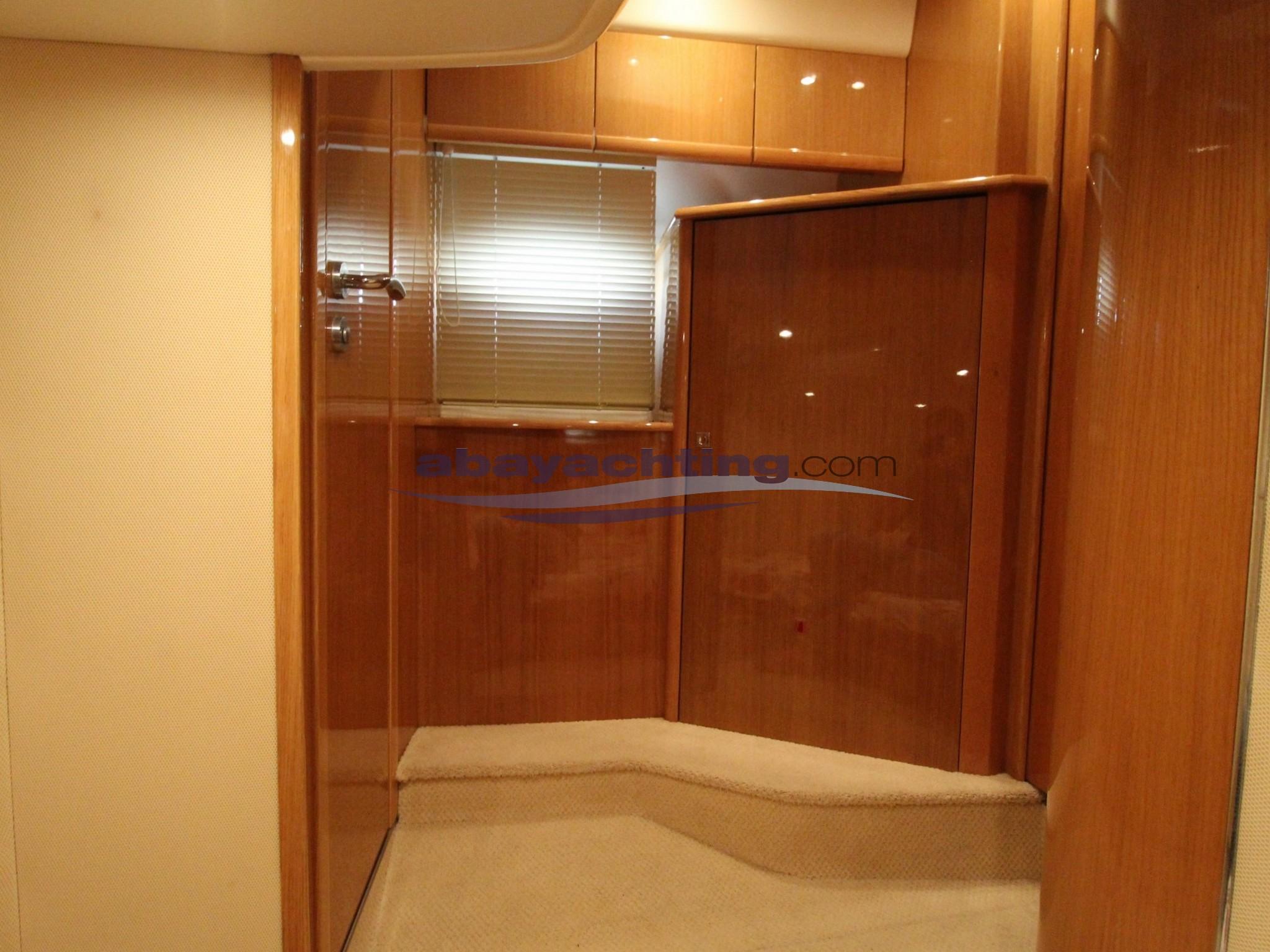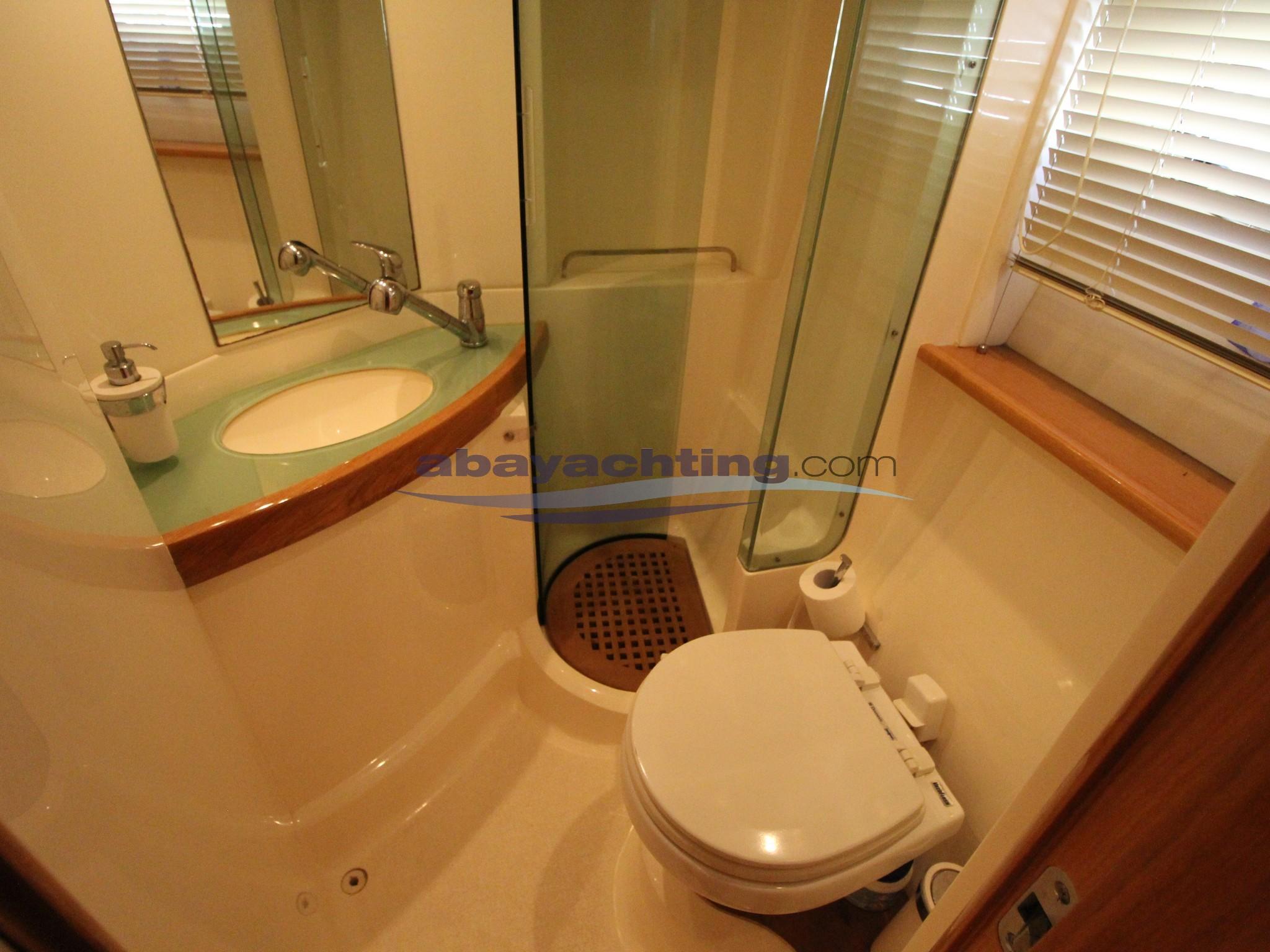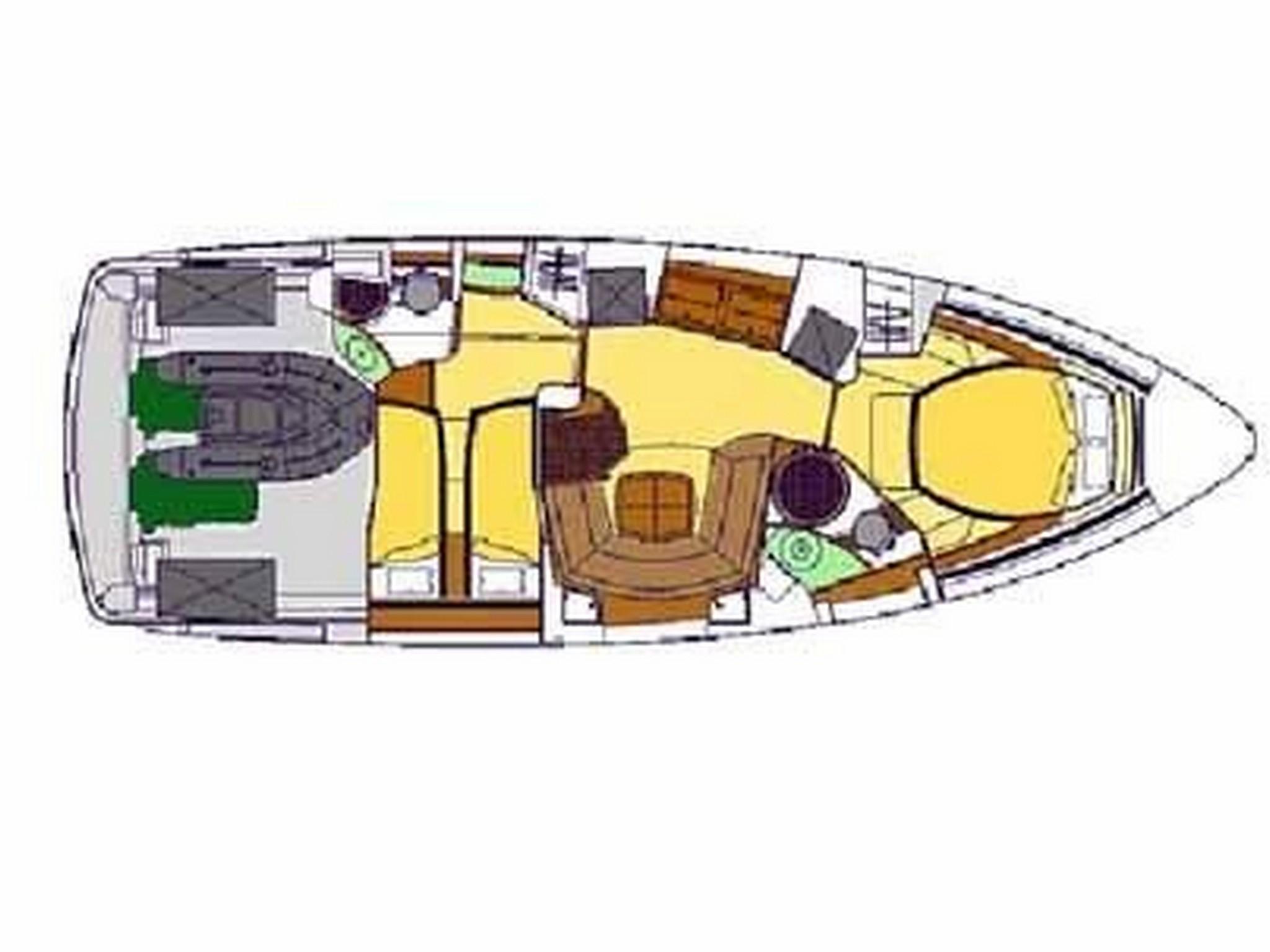 Description
INGLESE
Beautiful and sporty!!! Air conditioning (hot/cold); Bow thruster; 220v generator; Stern platform teak redone in 2020; Satellite TV antenna; Batteries of 2019; Tender garage; Underwater lights; Complete Raymarine electronic instrumentation. Absolute 41 used. Layout 2 cabins and 2 bathrooms. Boat proposed with exclusive sales contract. Authorized maritime brokerage company. Book your live video visit. 45 minutes just for you. Watch the complete card and the video directly on our ABAYACHTING website. The photographs of the boat for sale are all original.
ITALIANO
Bella e sportiva!!! Aria condizionata (caldo/freddo); Elica di prua; Generatore 220v; Teak della piattaforma di poppa rifatto nel 2020; Antenna tv satellitare; Batterie del 2019; Tender garage; Luci subacquee; Strumentazione elettronica completa Raymarine.Absolute 41 usato. Layout 2 cabine e 2 bagni.Barca proposta con contratto di vendita in esclusiva.Società di mediazione marittima autorizzata.Prenota la tua video-visita in diretta. 45 minuti solo per te.Guarda la scheda completa ed il video direttamente sul nostro sito internet ABAYACHTING.Le fotografie della barca in vendita sono tutte originali.
FRANCESE
Beau et sportif !!! Air conditionné (chaud / froid); Propulseur d'étrave; Générateur 220v; Plateforme arrière en teck refaite en 2020; Antenne de télévision par satellite; Batteries de 2019; Garage annexe; Lumières sous-marines; Instrumentation électronique Raymarine complète.Absolute 41 utilisé. Disposition 2 cabines et 2 salles de bains.Bateau proposé avec contrat de vente exclusif.Société de courtage maritime autorisée.Réservez votre visite vidéo en direct. 45 minutes rien que pour vous.Regardez la fiche complète et la vidéo directement sur notre site ABAYACHTING.Les photographies du bateau à vendre sont toutes originales.
TEDESCO
Schön und sportlich !!! Klimaanlage (heiß / kalt); Bugstrahlruder; 220V Generator; Heckplattform Teak im Jahr 2020 erneuert; Satellitenfernsehantenne; Batterien von 2019; Zarte Garage; Unterwasserlichter; Komplette elektronische Instrumentierung von Raymarine.Absolut 41 verwendet. Layout 2 Kabinen und 2 Badezimmer.Boot mit exklusivem Kaufvertrag vorgeschlagen.Autorisierte maritime Maklerfirma.Buchen Sie Ihren Live-Videobesuch. 45 Minuten nur für dich.Sehen Sie sich die komplette Karte und das Video direkt auf unserer ABAYACHTING-Website an.Die Fotos des zum Verkauf stehenden Bootes sind alle original.
SPAGNOLO
Hermoso y deportivo !!! Aire acondicionado (frío / calor); Hélice de proa; Generador 220v; Teca de la plataforma de popa rehecha en 2020; Antena de televisión por satélite; Baterías de 2019; Garaje de licitación; Luces subacuáticas; Instrumentación electrónica completa Raymarine.Absolute 41 utilizado. Disposición de 2 cabinas y 2 baños.Barco propuesto con contrato de venta exclusivo.Empresa de intermediación marítima autorizada.Reserve su visita de video en vivo. 45 minutos solo para ti.Vea la tarjeta completa y el video directamente en nuestro sitio web de ABAYACHTING.Las fotografías del barco en venta son todas originales.
Disclaimer
HMY Yacht Sales, Inc. is pleased to assist you in the purchase of this vessel. This boat is centrally listed by Abayachting.
Fuel Capacity:
800 Liters
Engine Manufacturer:
Volvo Penta
Vessel Overview
Informazioni addizionali
STRUMENTAZIONE ELETTRONICA DI NAVIGAZIONE
Angolo barra, Antenna radar, Bussola (RITCHIE), Computer di bordo (RAYMARINE E80), Contametri catena, Contamiglia, Display, DSC vhf, Ecoscandaglio, Log, Pilota automatico (Raymarine), Plotter con antenna GPS (Raymarine), Radio VHF, Yacht controller
ALLESTIMENTO TECNICO E DI COPERTA
3 Batterie (n. 3 ( 2 motori e 1 servizi) 2019-2020), Allarme motore, Allarme sentina, Ancora (60 mt), Autoclave, Caricabatterie, Colorazione speciale (BLU), Doccia esterna, Elica di prua - bow thruster, Faro orientabile, Flap elettrici, Flap idraulici, Garage per tender, Impianto antincendio, Indicatori Flaps, Luci di cortesia, Luci subacquee, Passerella (Besenzoni), Piattaforma, Pompa di sentina automatica, Pompa di sentina elettrica, Pompa di sentina manuale, Pozzetto Teak, Presa 220V banchina, Presa acqua banchina, Rollbar, Salpa Ancore Elettrico, Salpa Ancore Manuale, Scaletta da bagno, Tavolo pozzetto, Tromba
DOTAZIONI DOMESTICHE DI BORDO
2 WC marino elettrico, Aria condizionata (Caldo/Freddo), BBQ/ Grill, Boiler, Impianto acque nere, Inverter, Prese interne 12v, Prese interne 220v
DOTAZIONI DI SICUREZZA
Dotazioni di sicurezza entro 12 miglia, E.P.I.R.B.
INTRATTENIMENTO
Altoparlanti, Antenna Satellitare TV, Decoder satellite, Digitale Terrestre, DVD, Ricevitore satellitare, Stereo, TV
CUCINA ED ELETTRODOMESTICI
Congelatore, Cucina, Frigorifero esterno, Frigorifero interno, Ghiacciaia, Microonde, Piastra in vetroceramica
TAPPEZZERIE
Bimini, Cappottina, Cuscineria completa, Cuscineria di poppa, Cuscineria di prua, Cuscineria Pozzetto, Teli chiusura T-Top, Telo copriconsolle, Tendalino
Disclaimer
La Società pubblica i dettagli di questa imbarcazione in buona fede e non può pertanto avvallare o garantire l'esattezza di tale informazione.Discxalumer
Return to Yachts for Sale
Get more information