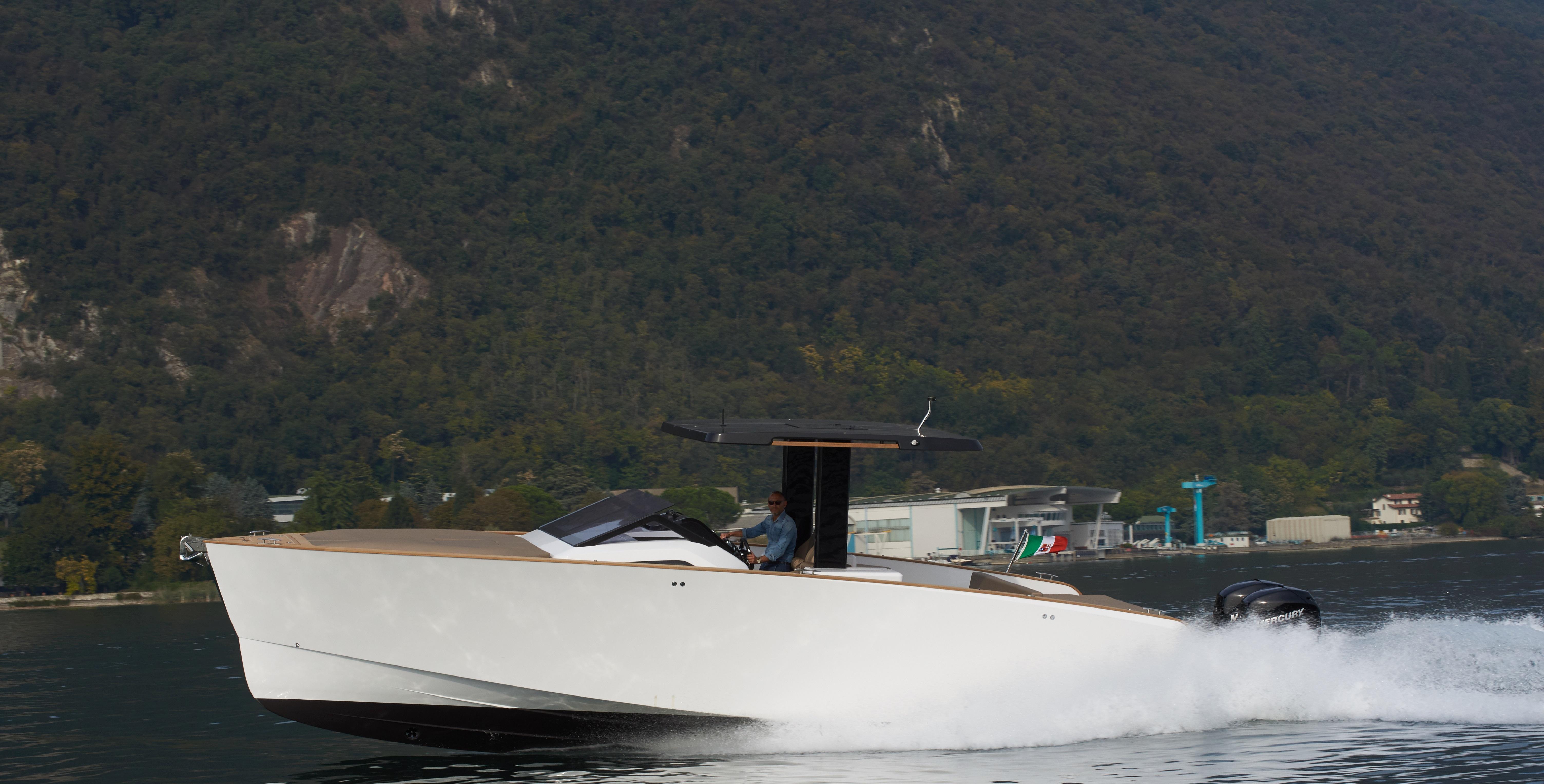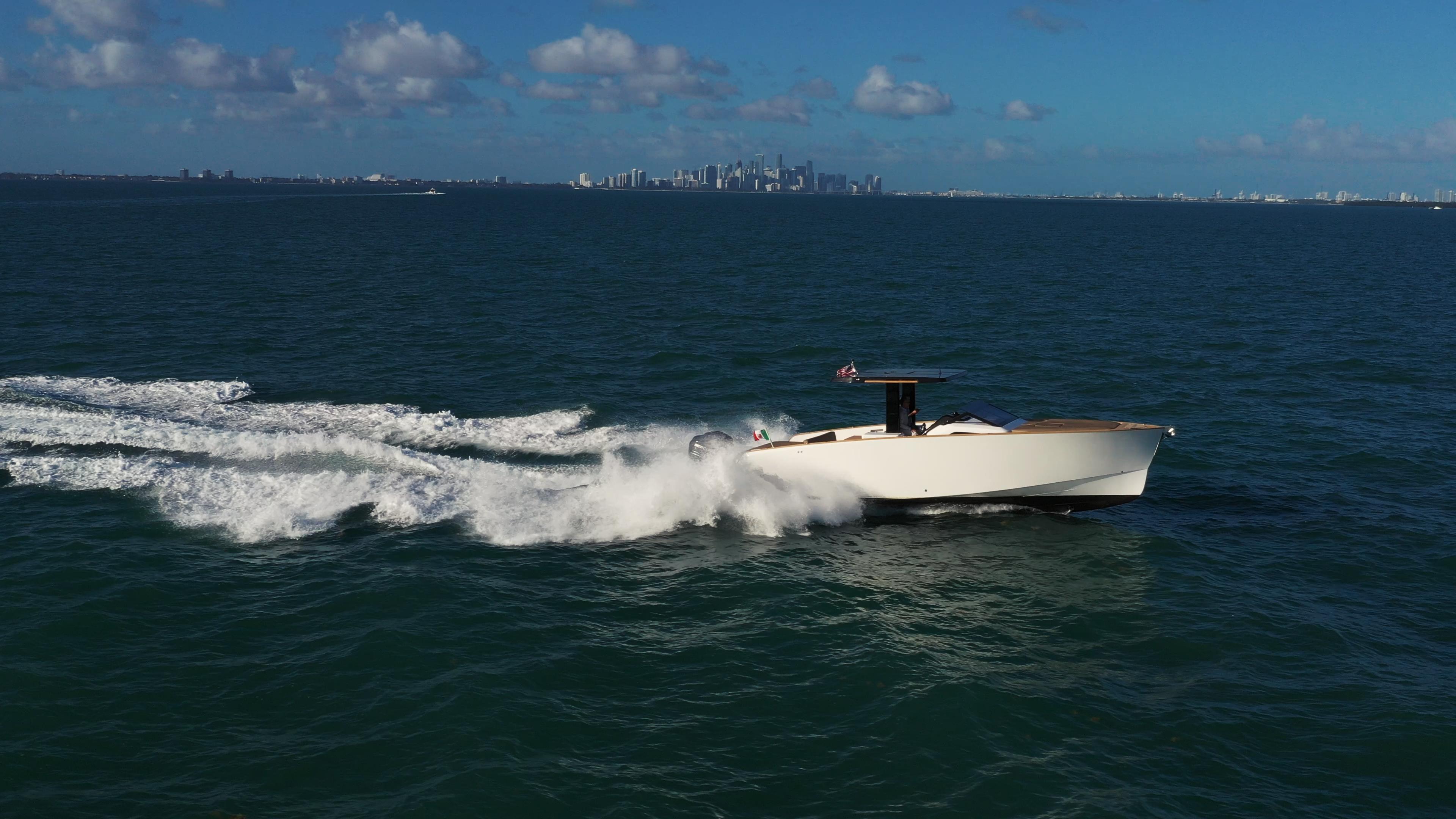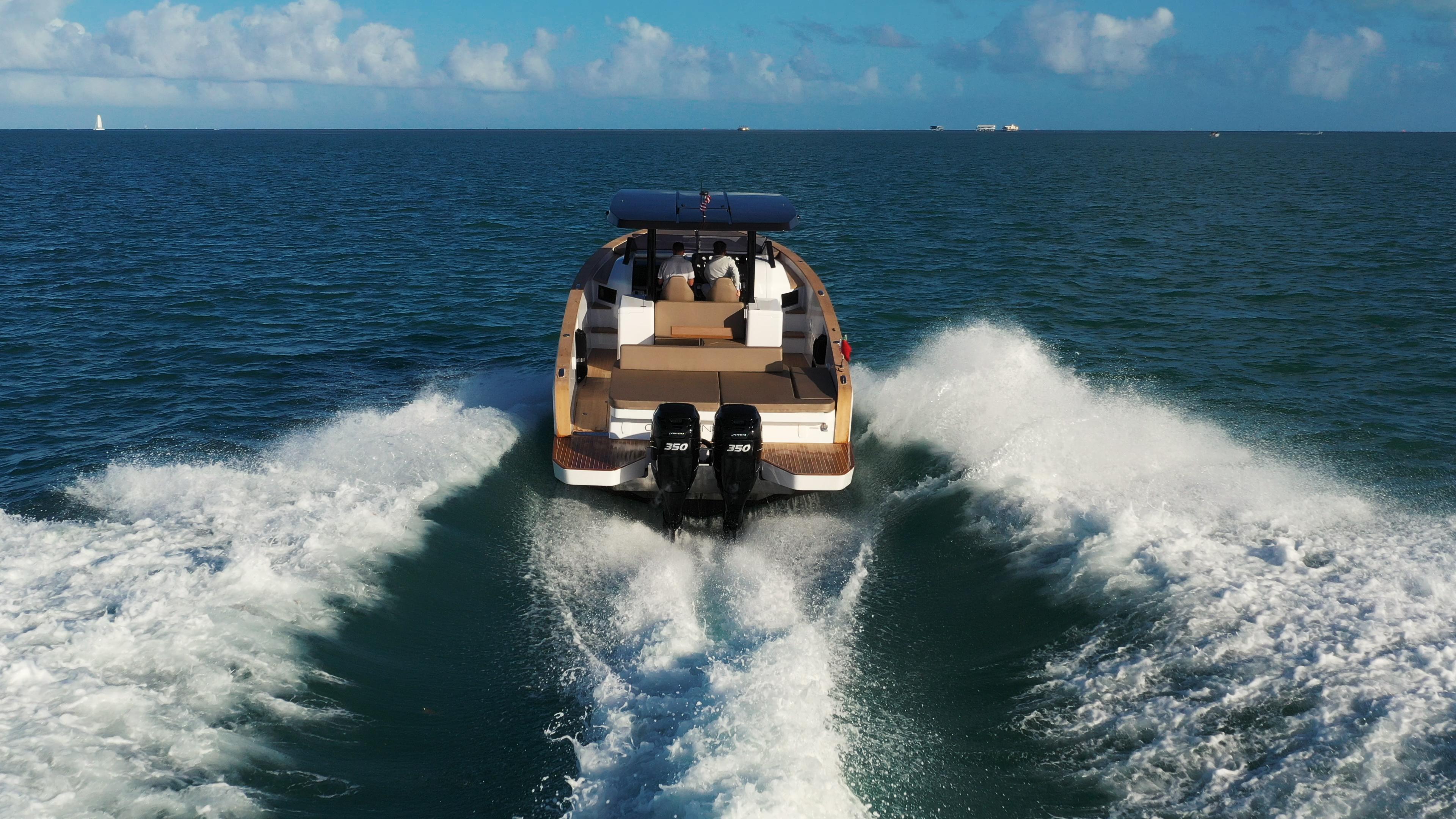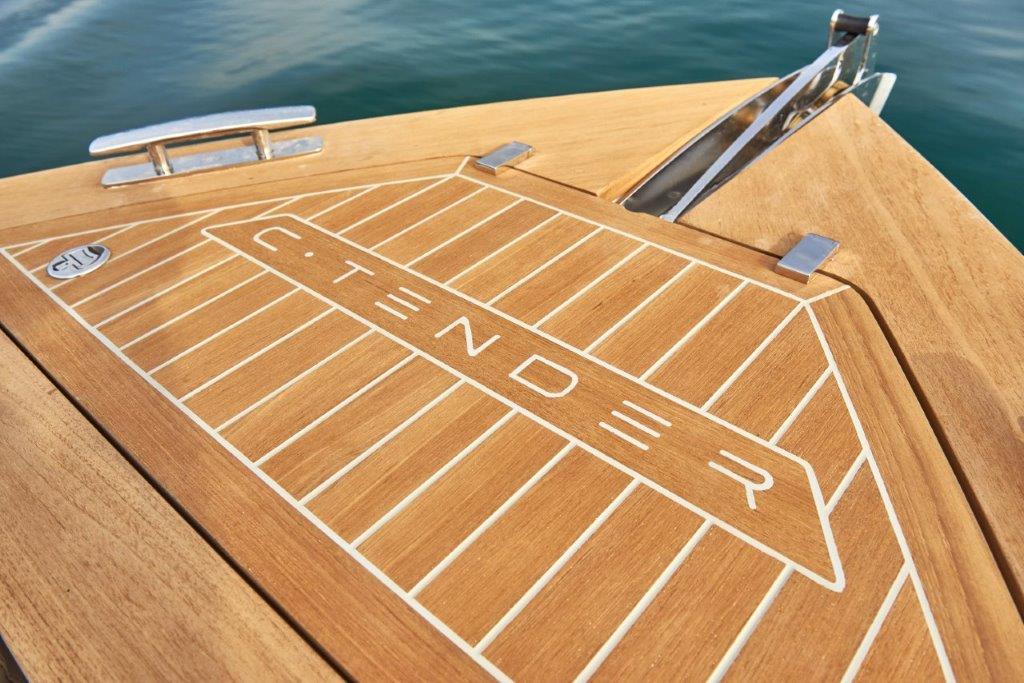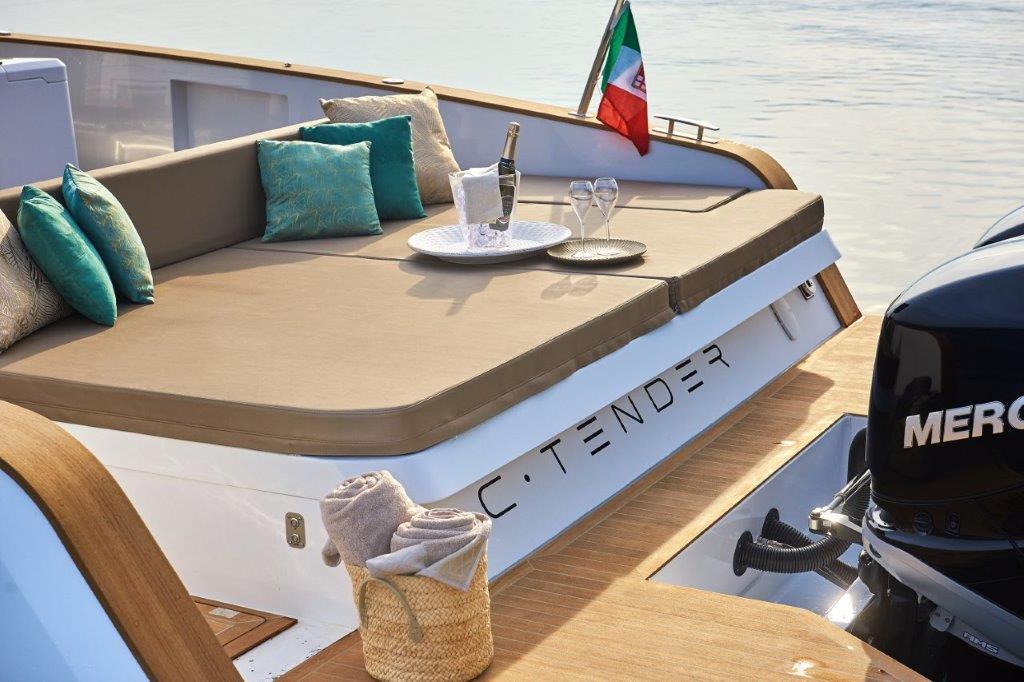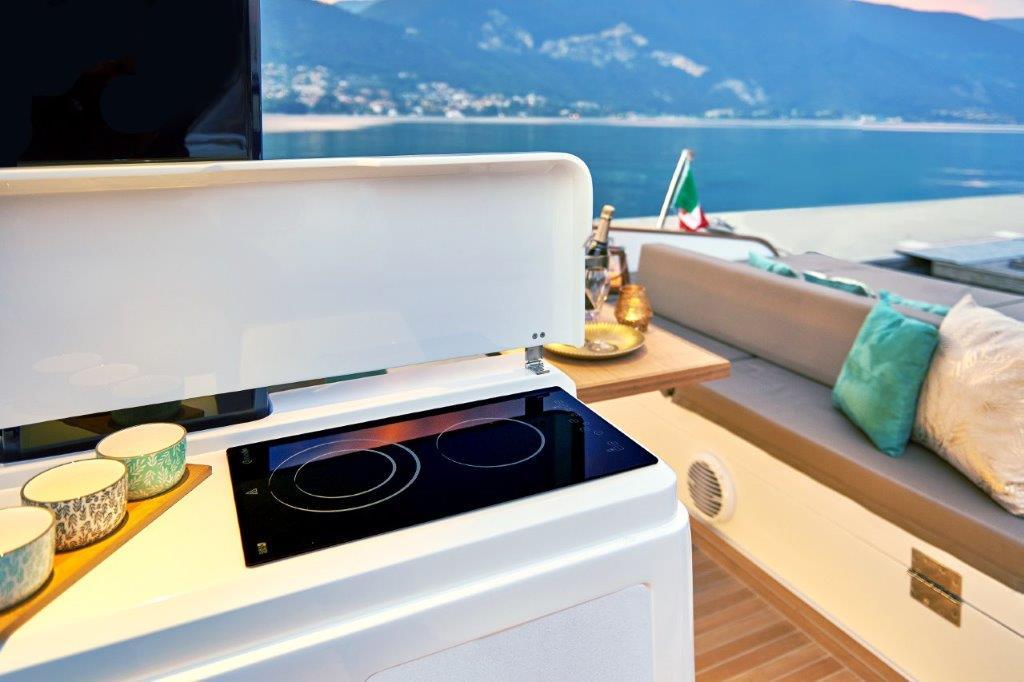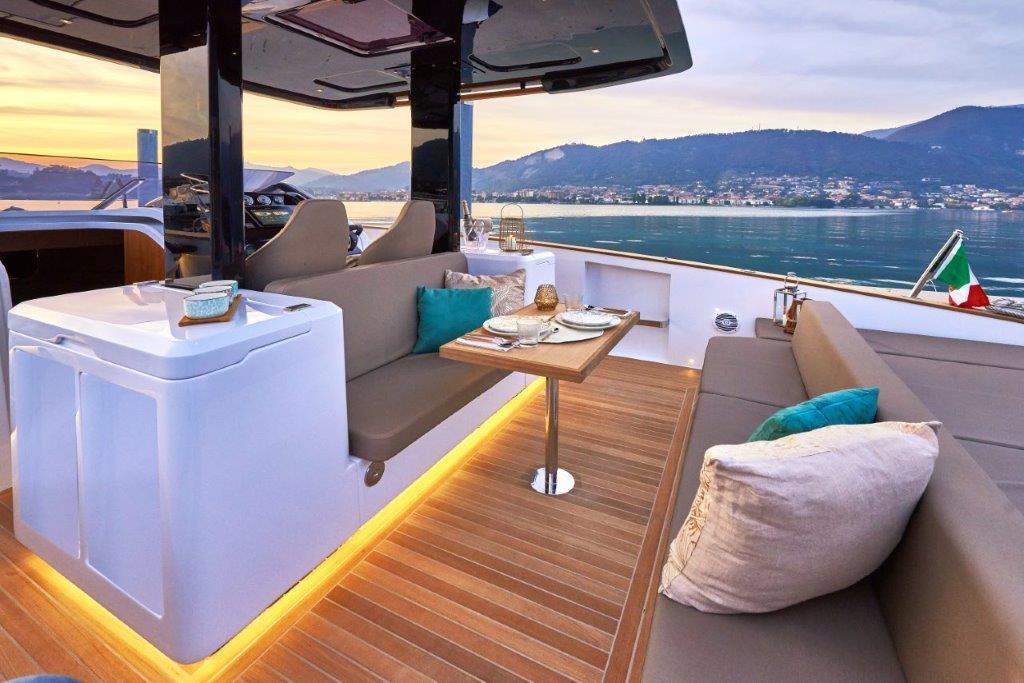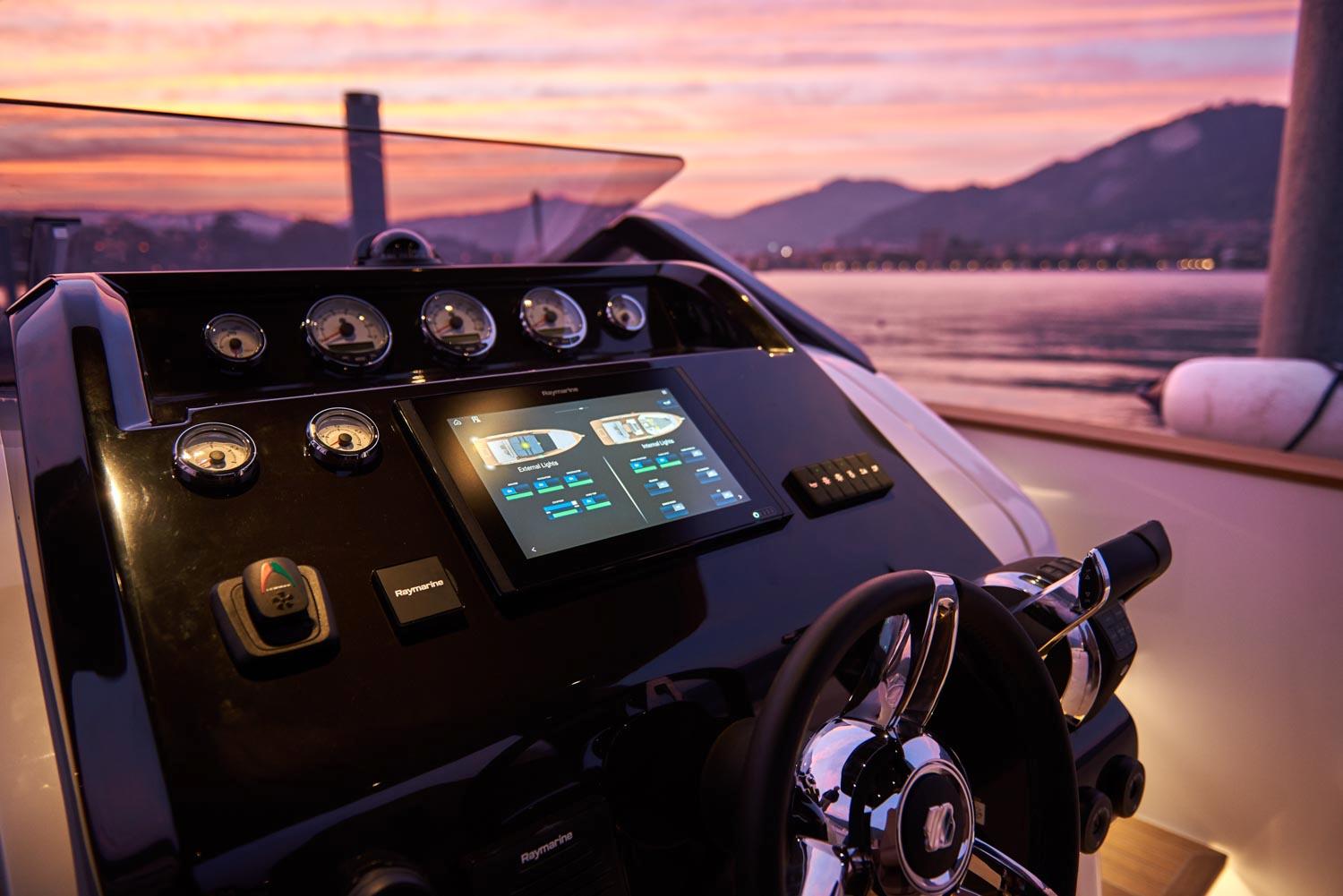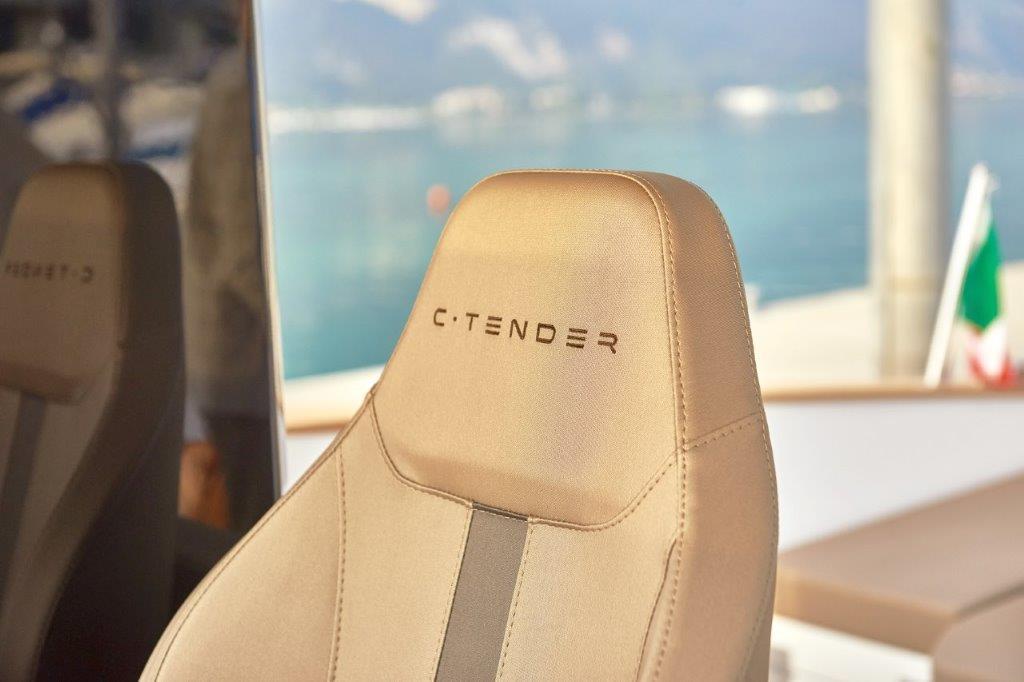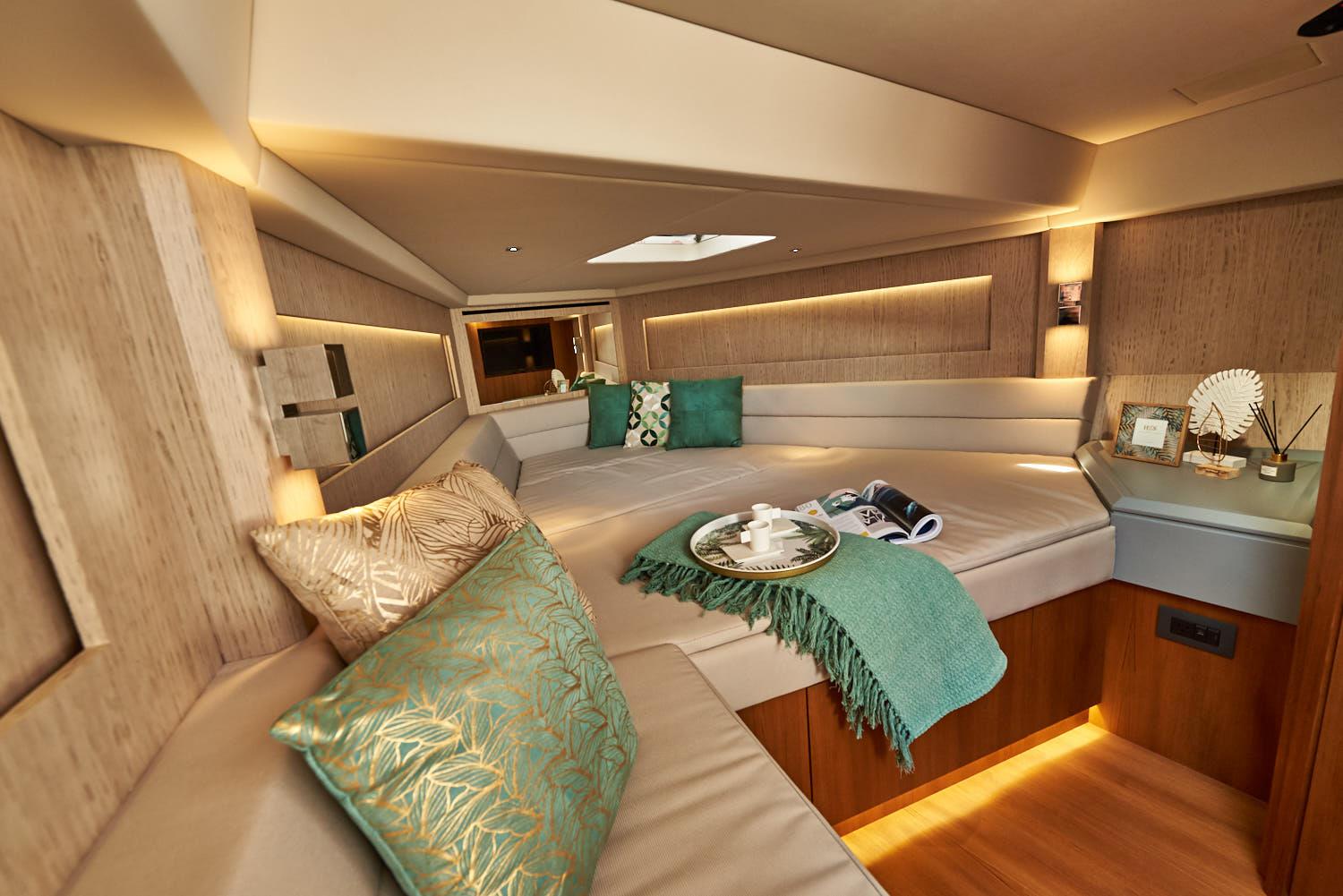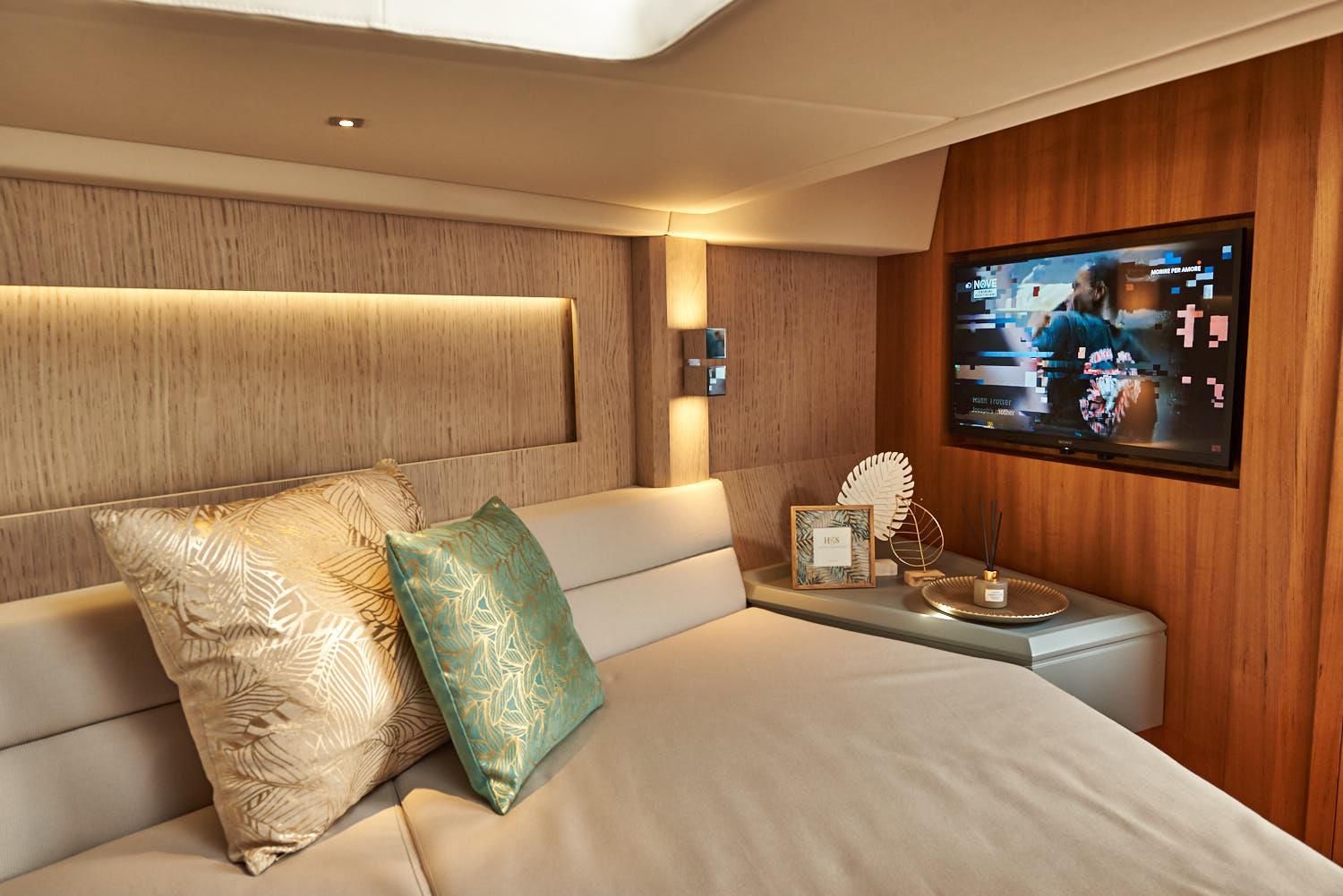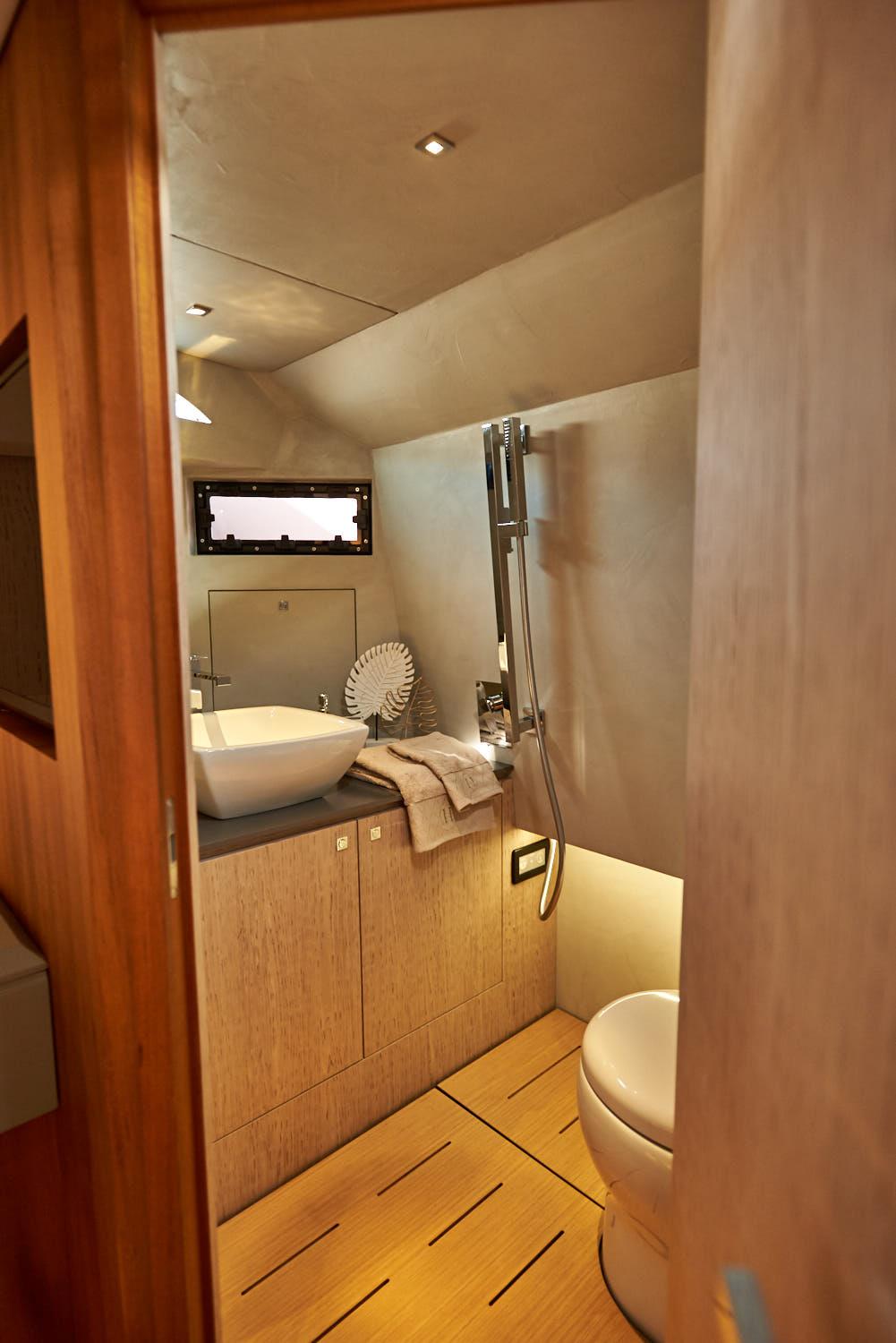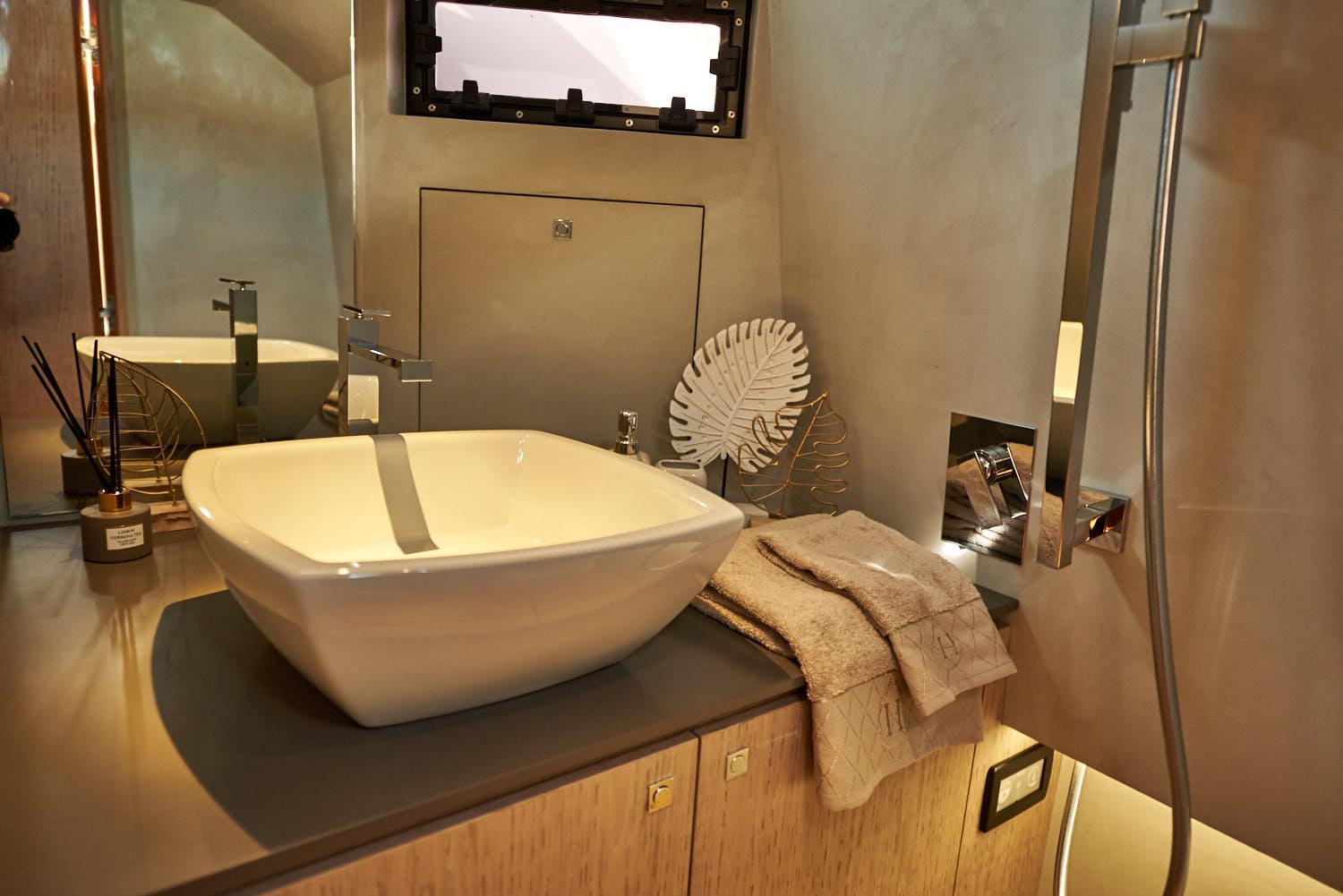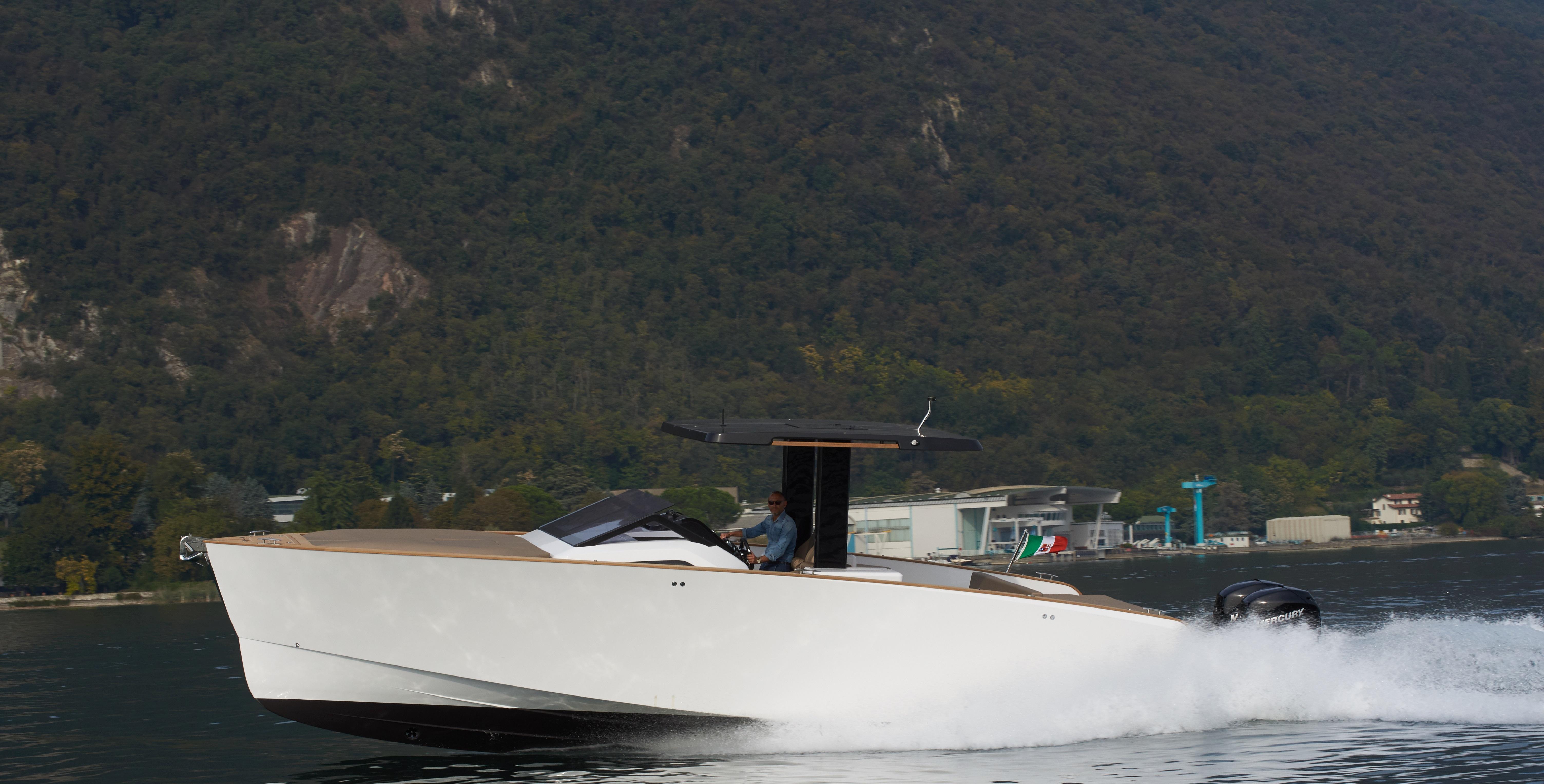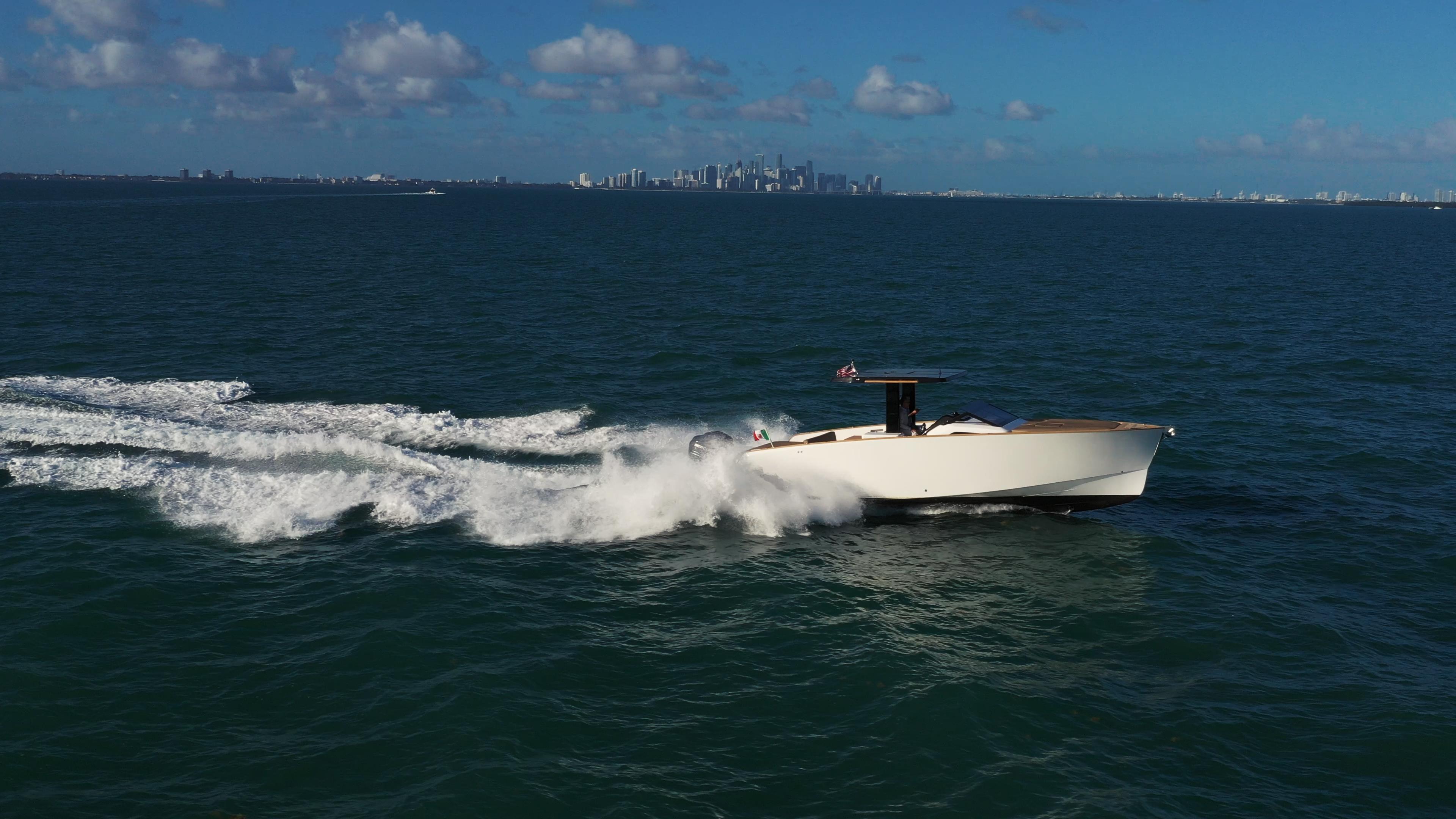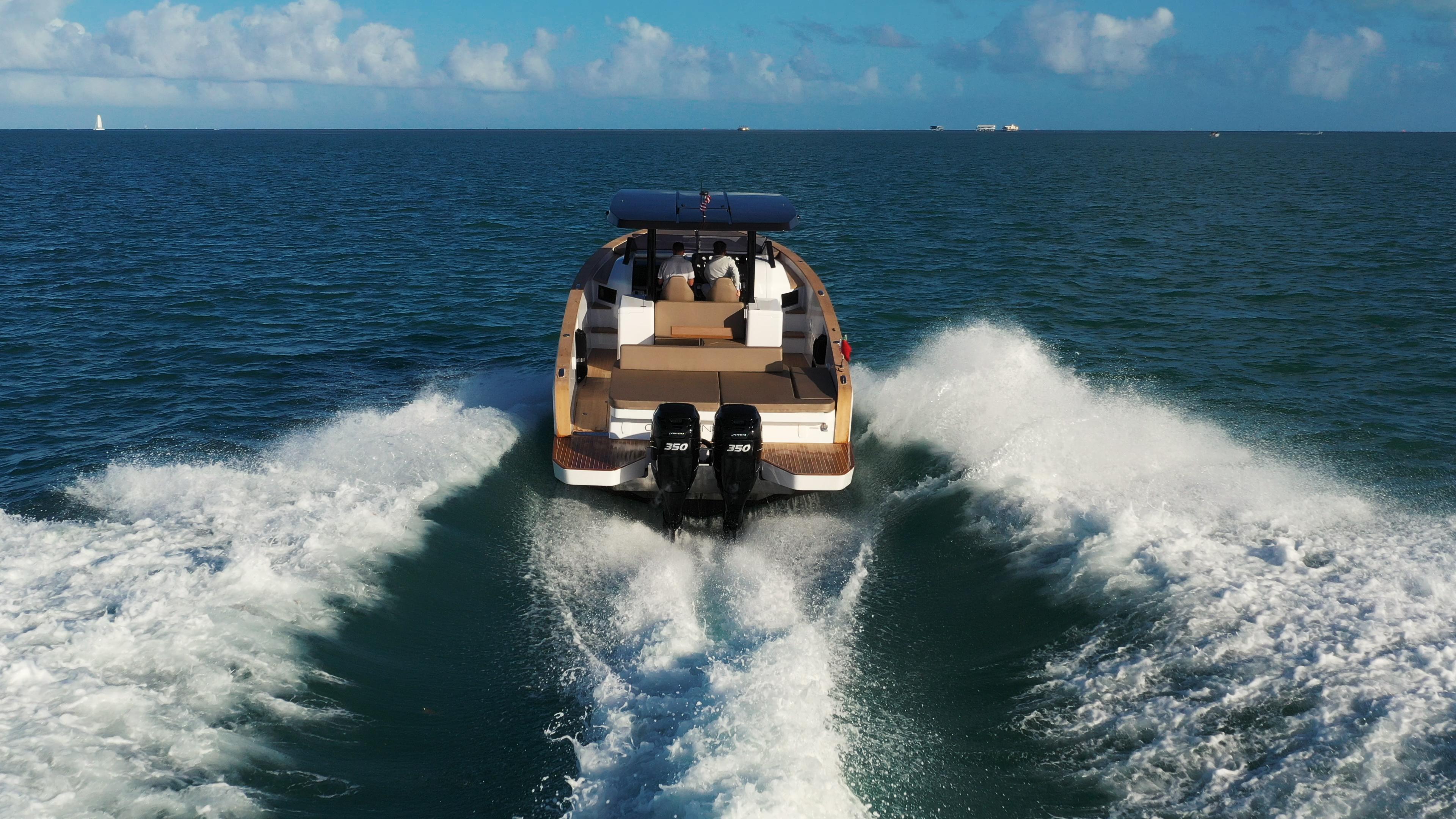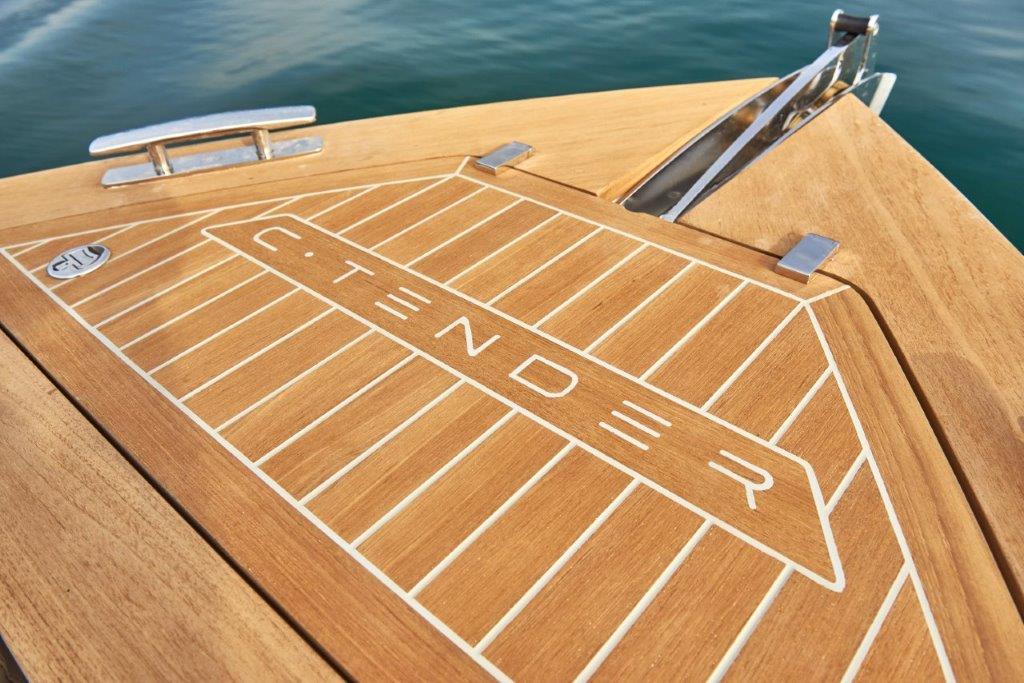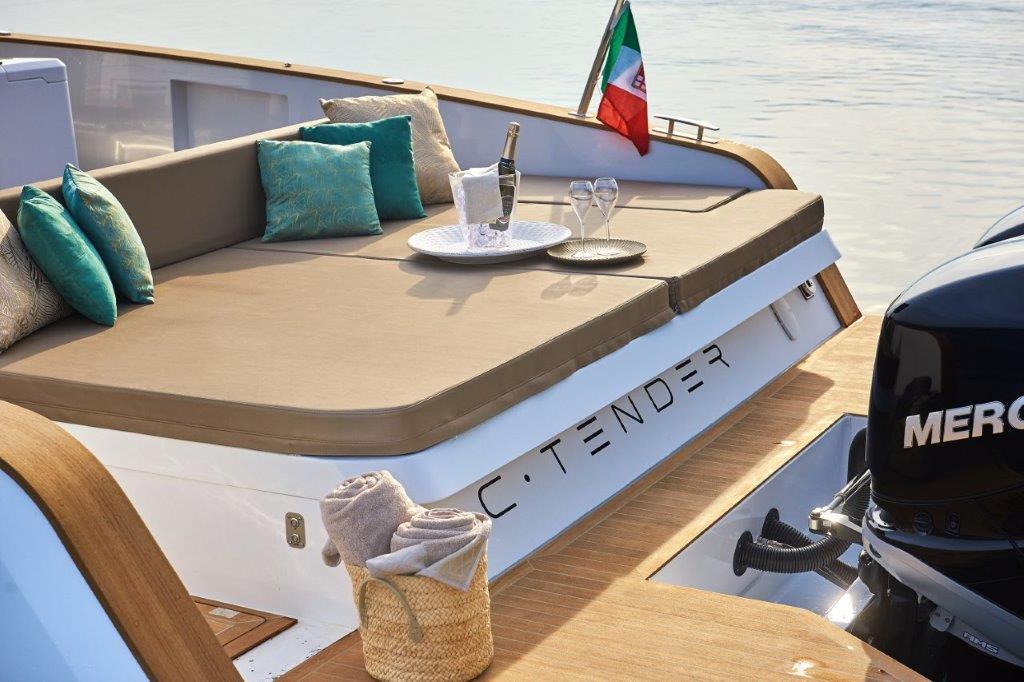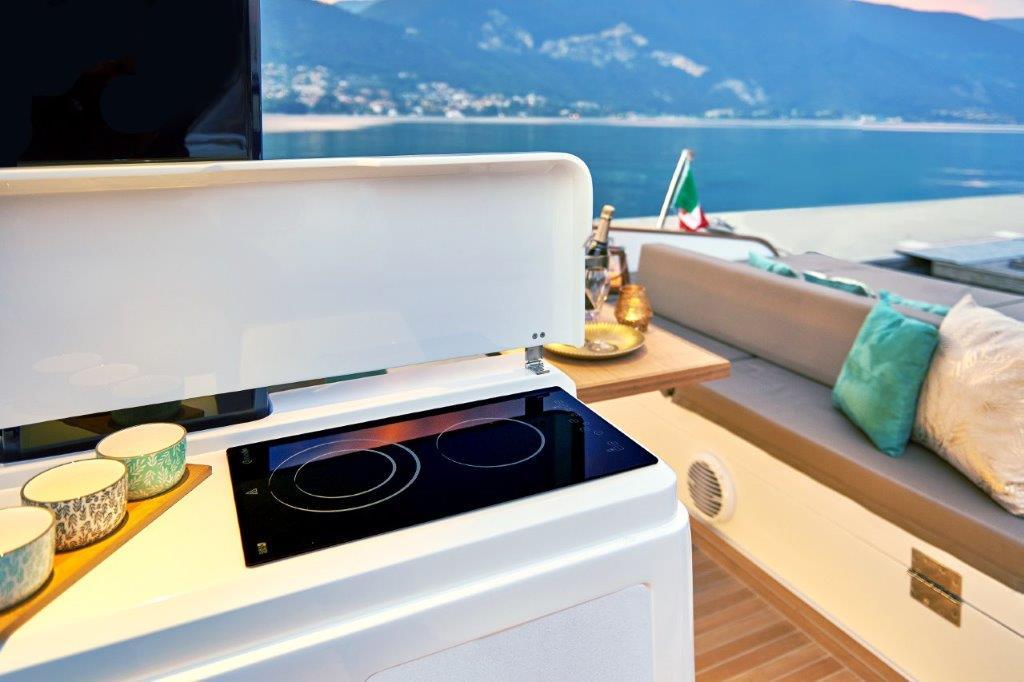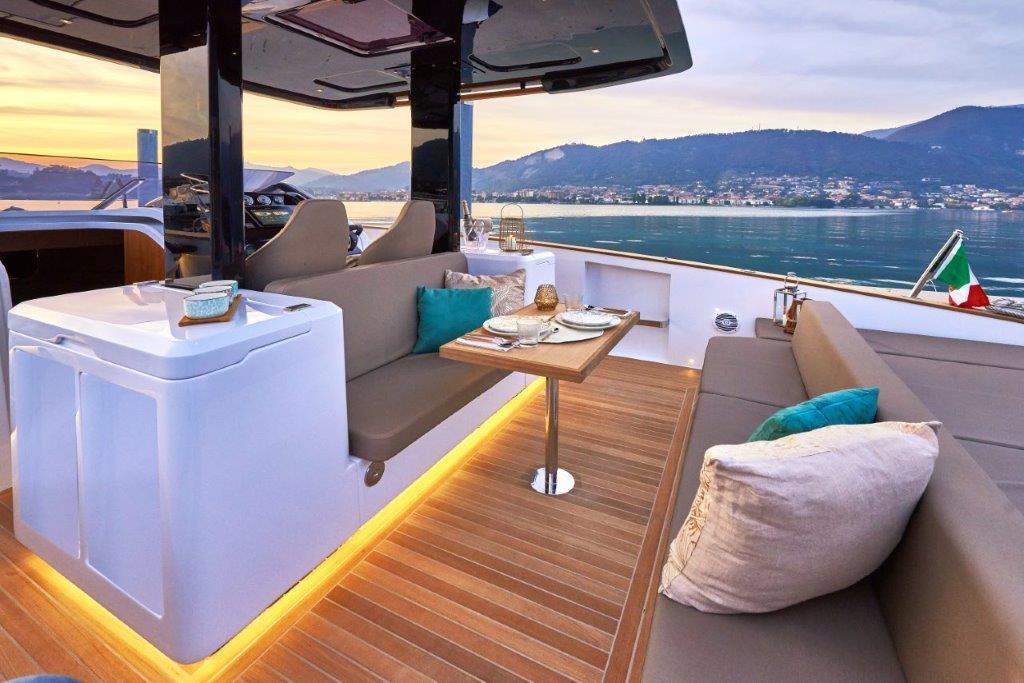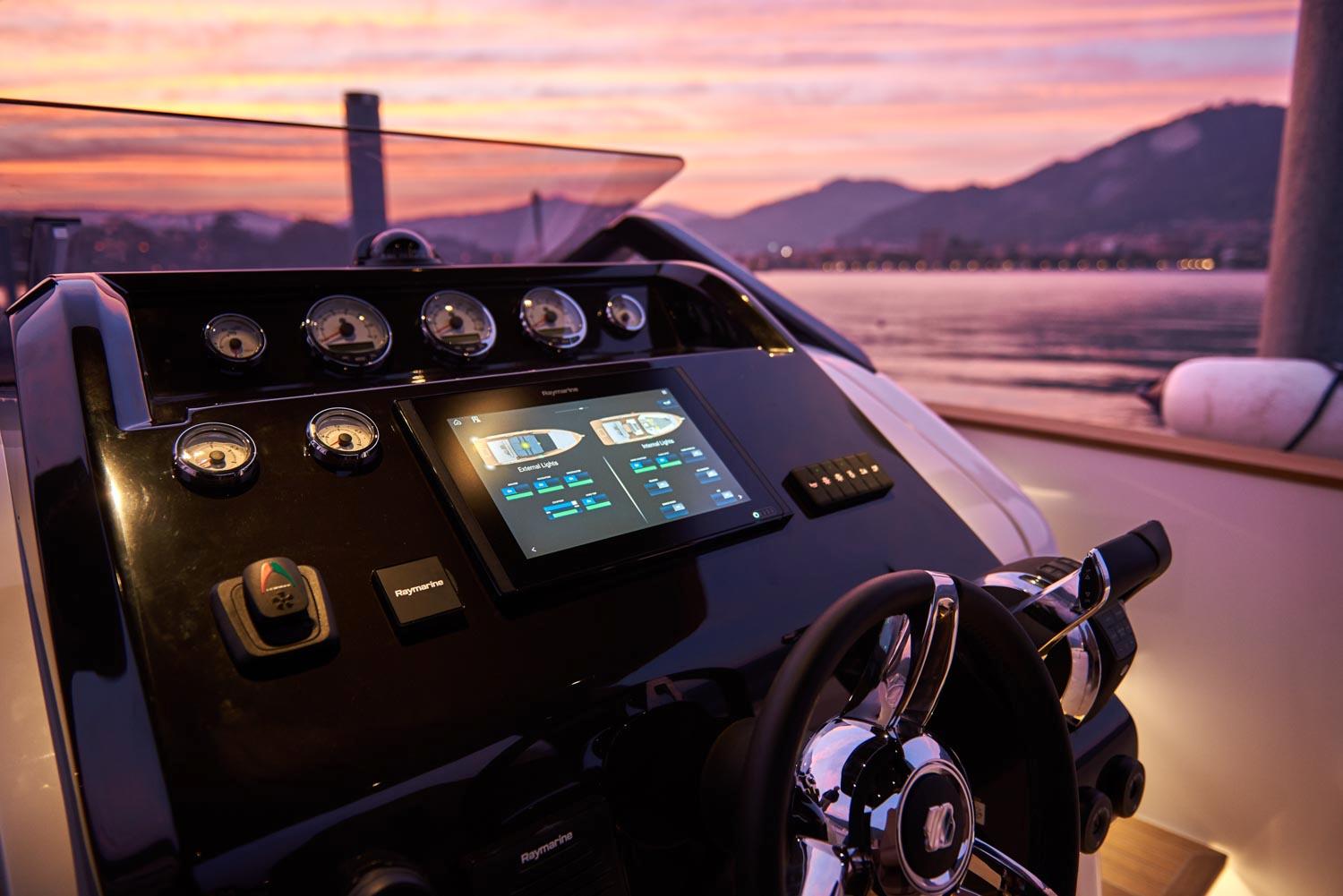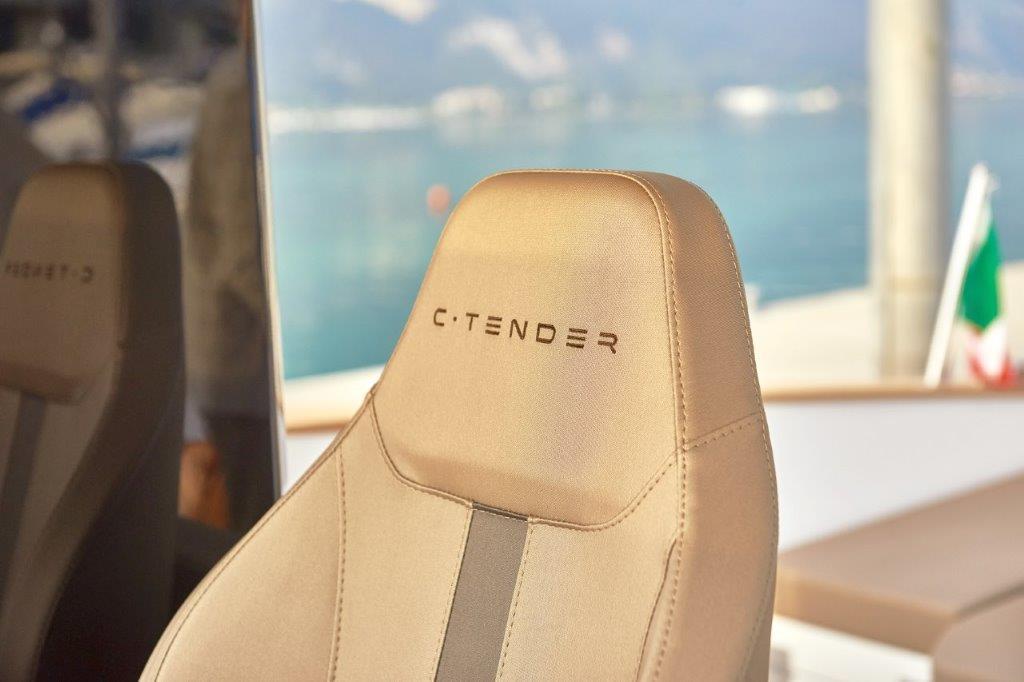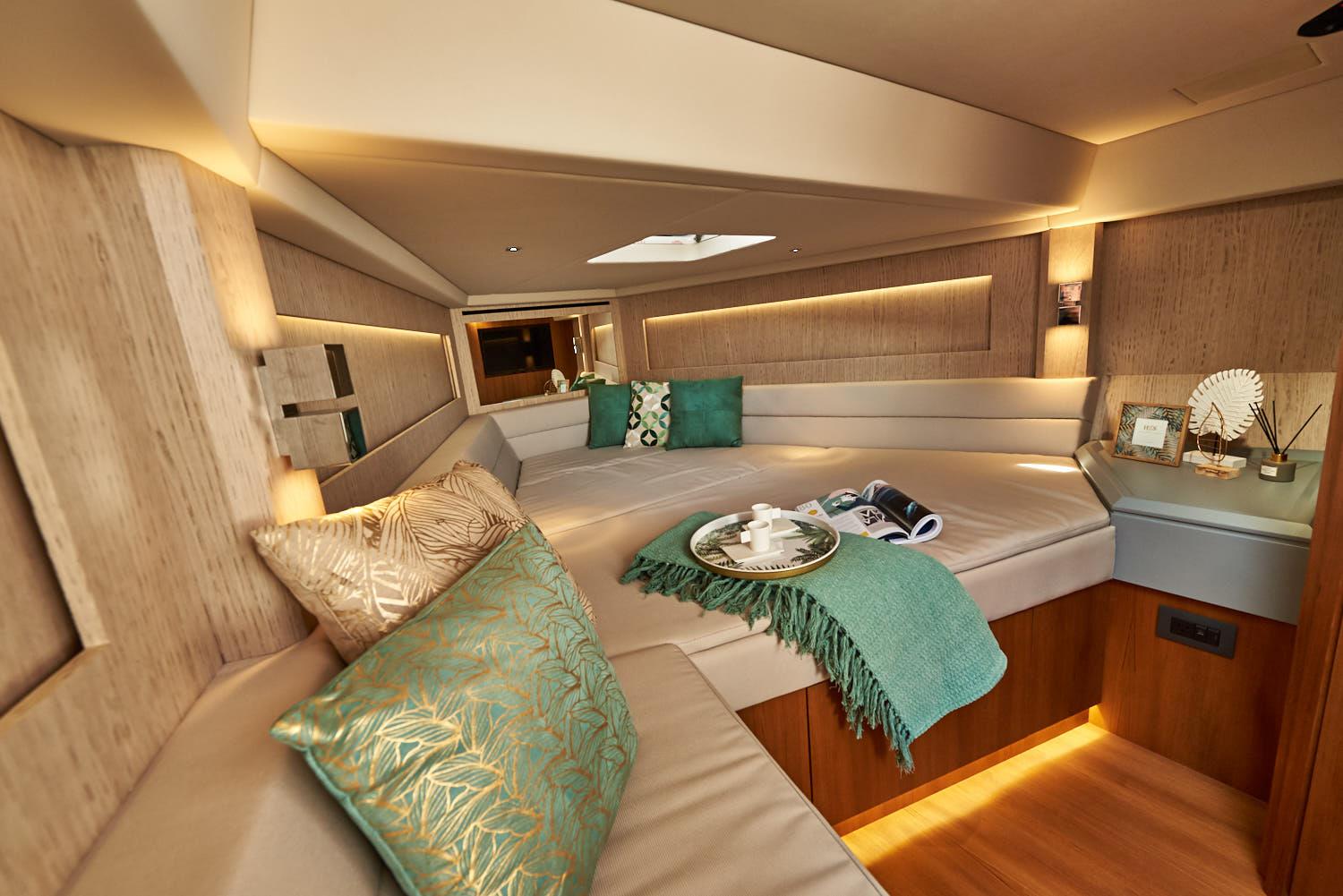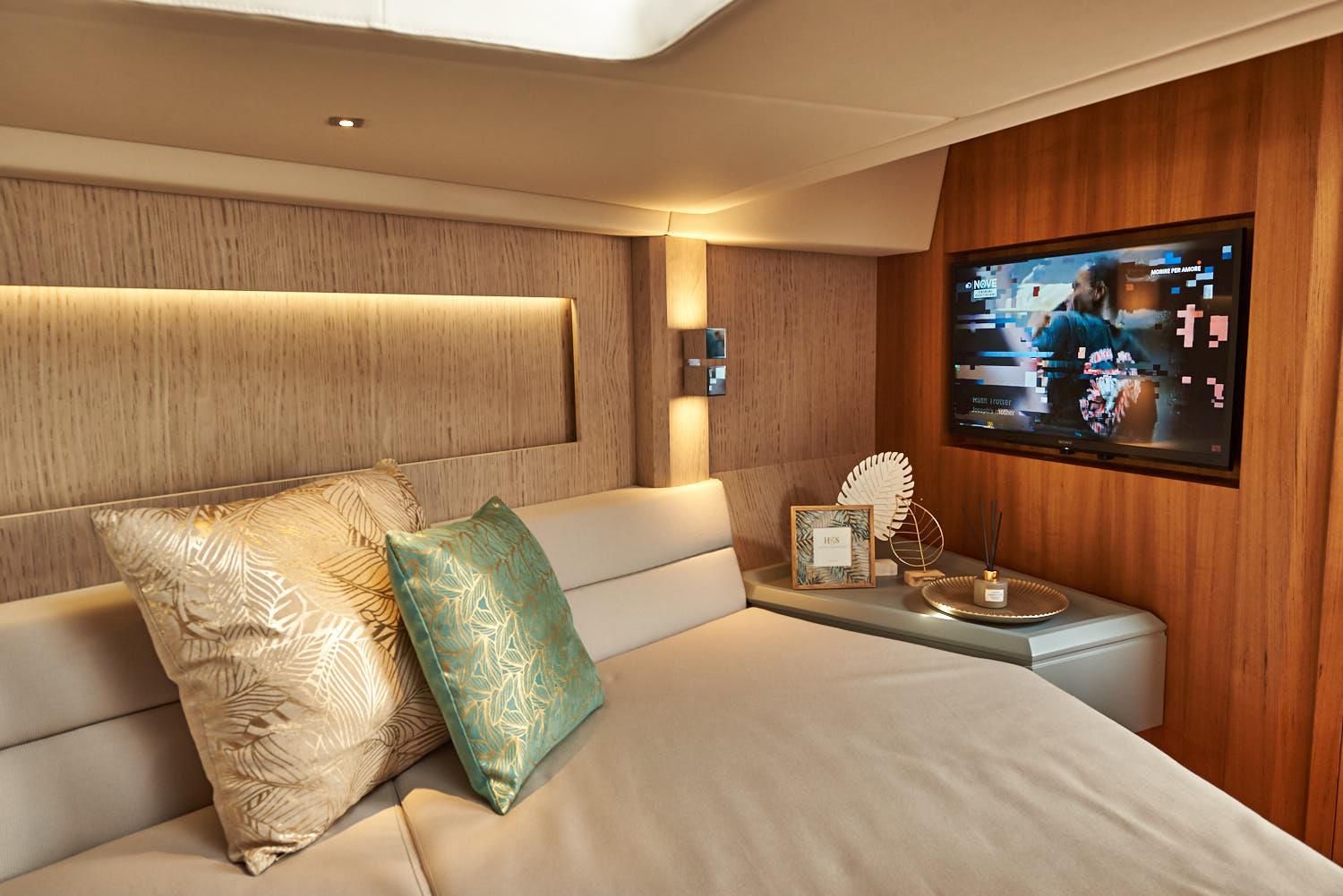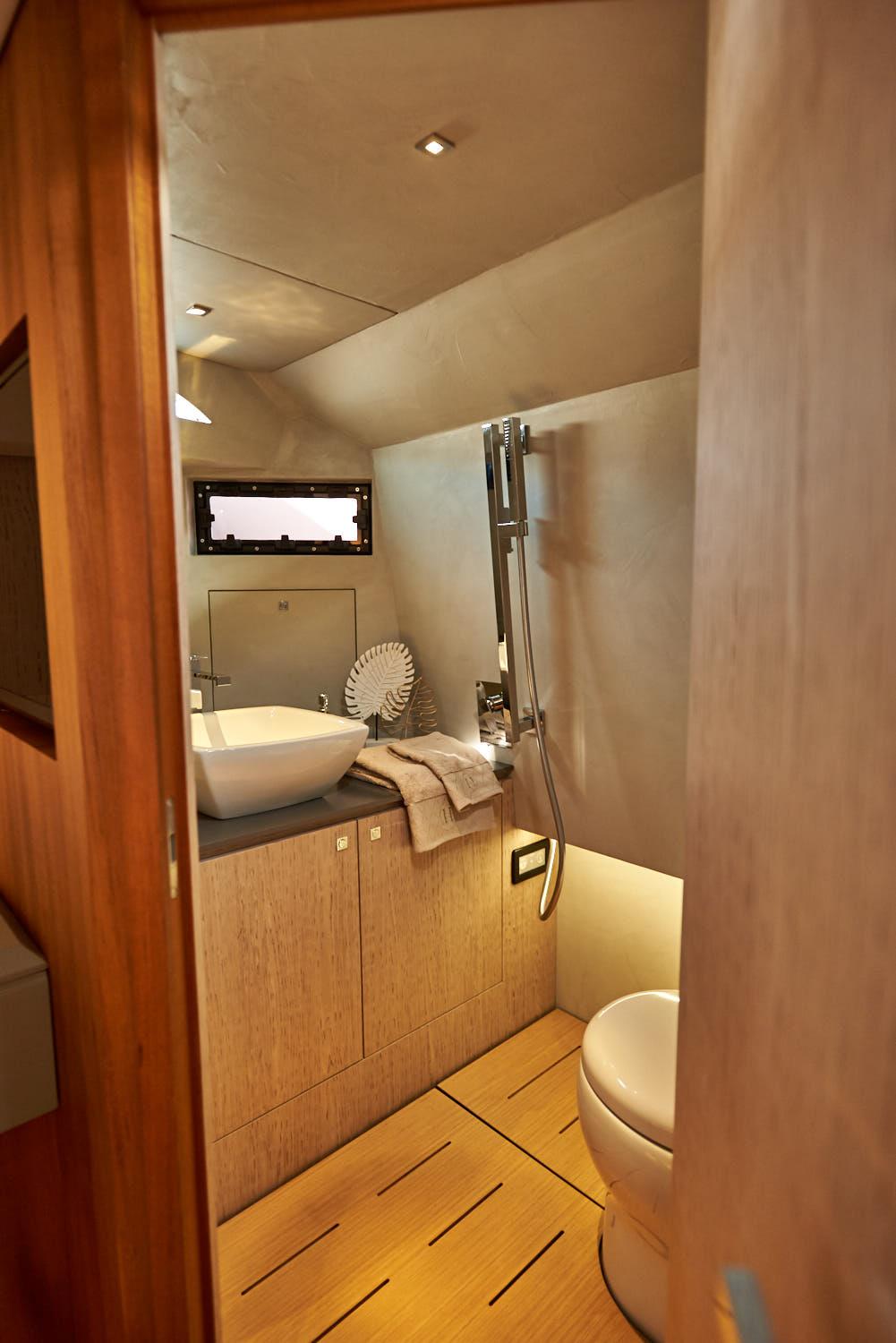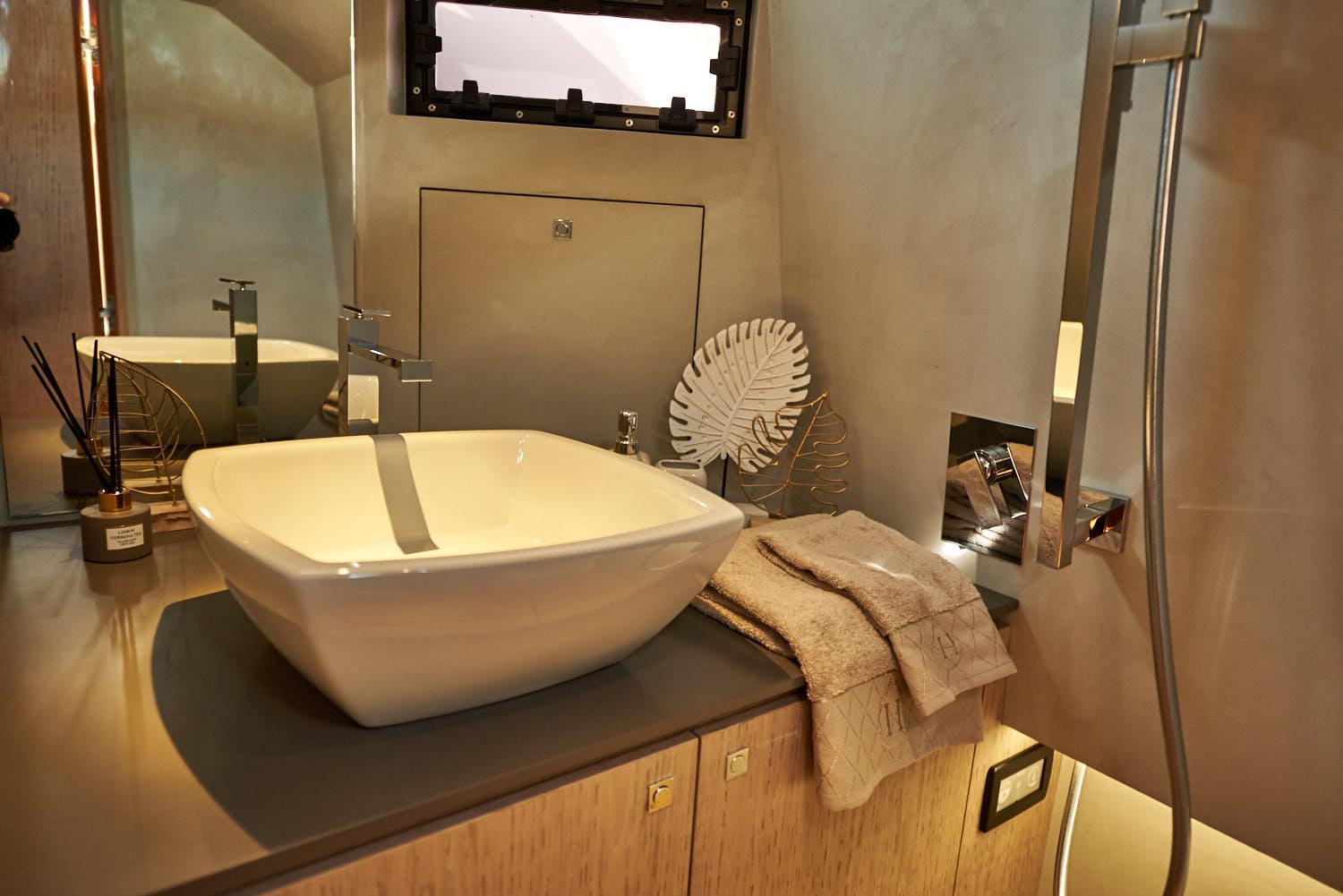 Description
C TENDER 40 
BARCA DI ECCELLENTE QUALITA' 
 C Tender non è la comune barca da 40 piedi, potrebbe essere considerata un mini yacht. L'armatore può personalizzare ogni dettaglio della barca: il colore dello scafo, gli interni della cabina e del bagno, il legno, i tessuti e le opzioni di qualsiasi tipo; poiché sono costruiti individualmente per ogni cliente. Ogni barca è un pezzo unico che proviene dalle mani dei nostri esperti artigiani italiani. Grazie all'esperienza acquisita nella costruzione di superyacht, siamo stati in grado di concepire un day cruiser con una qualità costruttiva pari alle barche di categoria superiore. La barca è lunga 11,80 metri e larga 3,80 metri. La struttura è simile a quella di una barca da corsa, che offre maggiore resistenza allo scafo. A prua abbiamo costruito un crash box, che salva la barca in caso di collisioni frontali. Può montare motori diesel e benzina sia fuoribordo (fino a 3) che entrobordo, da 350 a 450 CV.
C Tender 40
 C Tender is not the average 40 ft boat, it could be considered a mini yacht.The owner can customize every detail of the boat: the color of the hull, the interiors of the cabin and bathroom, the wood, the fabrics and the optional of any type; since they are built individually for each client. Each boat is a unique piece that comes from the hands of our expert Italian craftsmen.
Thanks to the experience acquired in the construction of superyachts, we were able to conceive a day cruise with a construction quality equal to the boats of higher categories.
The boat is 40 feet long and 12.5 feet wide.
The structure is similar to that of a racing boat, which offers greater strength to the hull. In the bow we have built a crash box, which saves the boat in case of frontal collisions.
It can mount diesel and gasoline engines both inboard and outboard, from 350 to 450 hp.
Disclaimer
HMY Yacht Sales, Inc. is pleased to assist you in the purchase of this vessel. This boat is centrally listed by Custom Boat Monaco.
Fuel Capacity:
700 Liters
Engine Manufacturer:
Mercury
Vessel Overview
Steering System
Joystick Control
Disclaimer
La Società pubblica i dettagli di questa imbarcazione in buona fede e non può pertanto avvallare o garantire l'esattezza di tale informazione.
Return to Yachts for Sale
Get more information